A weekend in LA, flying from London, are you completely insane? Hear me out, says Sam Kinchin-Smith… Consult our guide for the best places to eat, see, and stay in this beautiful city
Los Angeles Travel Guide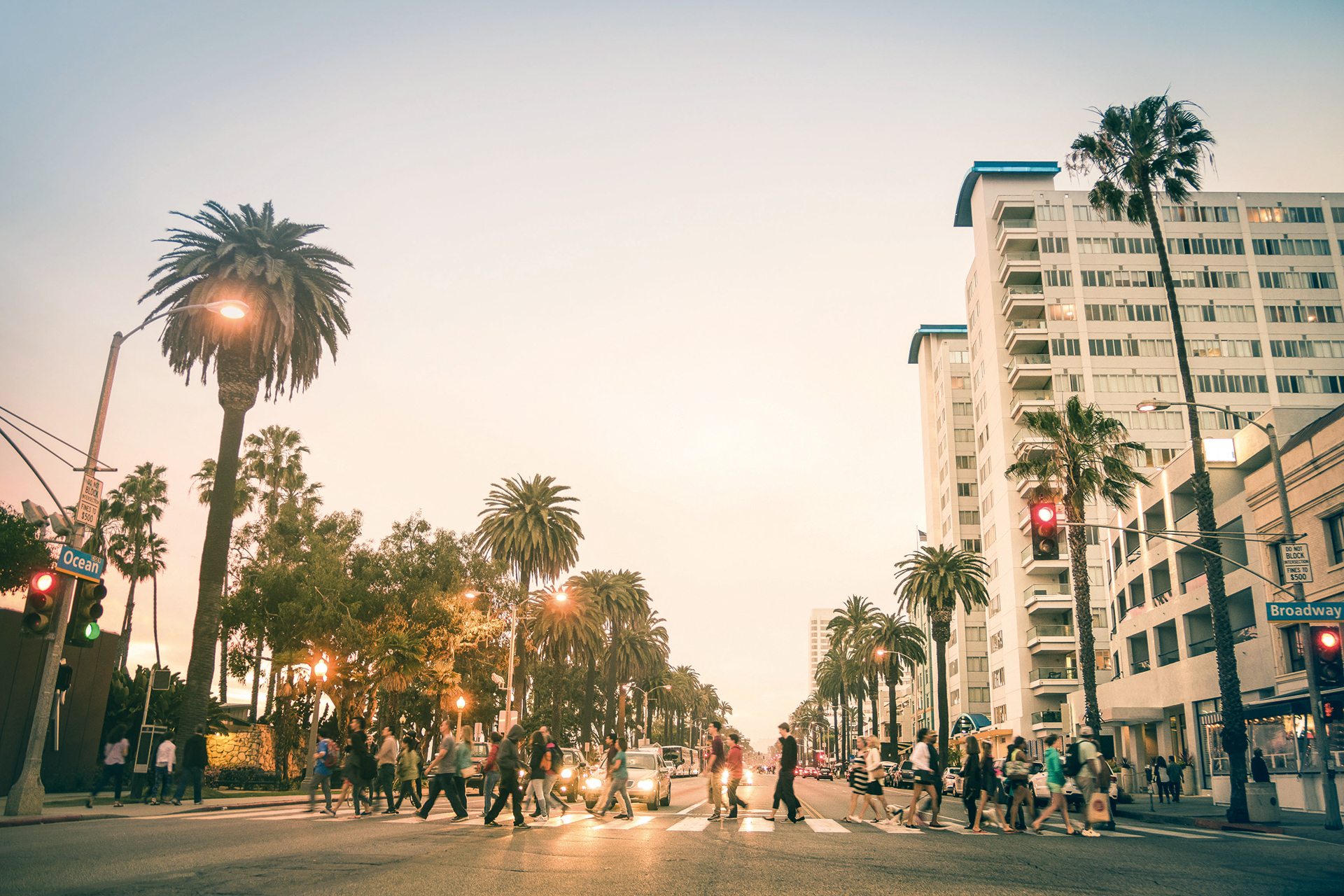 It's true that a total flight time of almost 24 hours that the prospect of a weekend – in the strictest sense – in Los Angeles does sound like an irredeemably bad idea. Add a day either end, though, and it becomes the most thrilling, otherworldly, glamorous weekender imaginable. Arrive having lost, in terms of LA time, just three hours, then plan a red-eye return journey so that you're able to skip straight off the plane into a working day back home, and you'll realise that Cali isn't so very far away.
A first-class cabin is advisable for moments like this, but I'd also recommend the budget option: Xanax, baby! I bought two from an Uber driver who looked like George Michael and was, inevitably, 'only driving to make money during a dry patch' in his career as a singer-songwriter. Because this is LA, where the western world's most beautiful people come to make it, or break it in such a way that it looks like they're having more fun anyway. Do you really want to be somebody who chooses Bruges over the city of stars?
Stay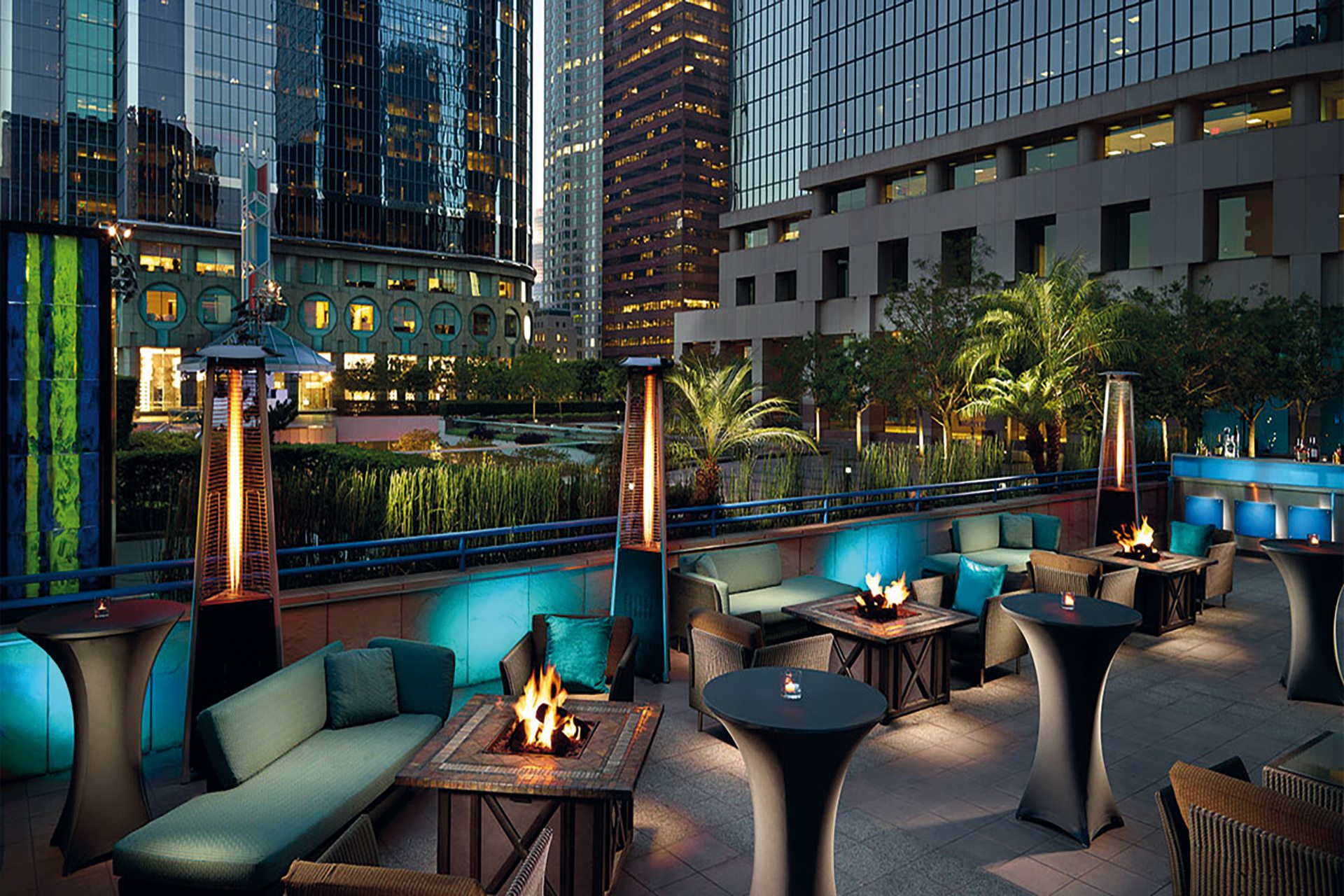 It's also the city of sprawl, though, woven out of 25,000 miles of roads. Which makes your choice of base-camp even more important than usual. You'll find one of the world's most iconic hotels in each of the city's centres, from Chateau Marmont on Sunset Boulevard, to Hotel Bel-Air in the hills of the Platinum Triangle, via Shutters on the Beach in Santa Monica. But these felt like plastic palaces where I wanted to drain a martini or five before returning to the Art Deco grit of a real neighbourhood for the night, flashing with taco stands and concert halls and gay bars.
Reader, I went downtown, and with the Millennium Biltmore looking a bit tired, these days, turned instead to the Omni Los Angeles Hotel at California Plaza. Here were huge, handsome rooms with whole-wall windows towering over the city; here too the all-important perfectly formed gym and pool to splash away the jet lag, a gorgeous La La Land piano bar, and God's own weekend brunch.
Eat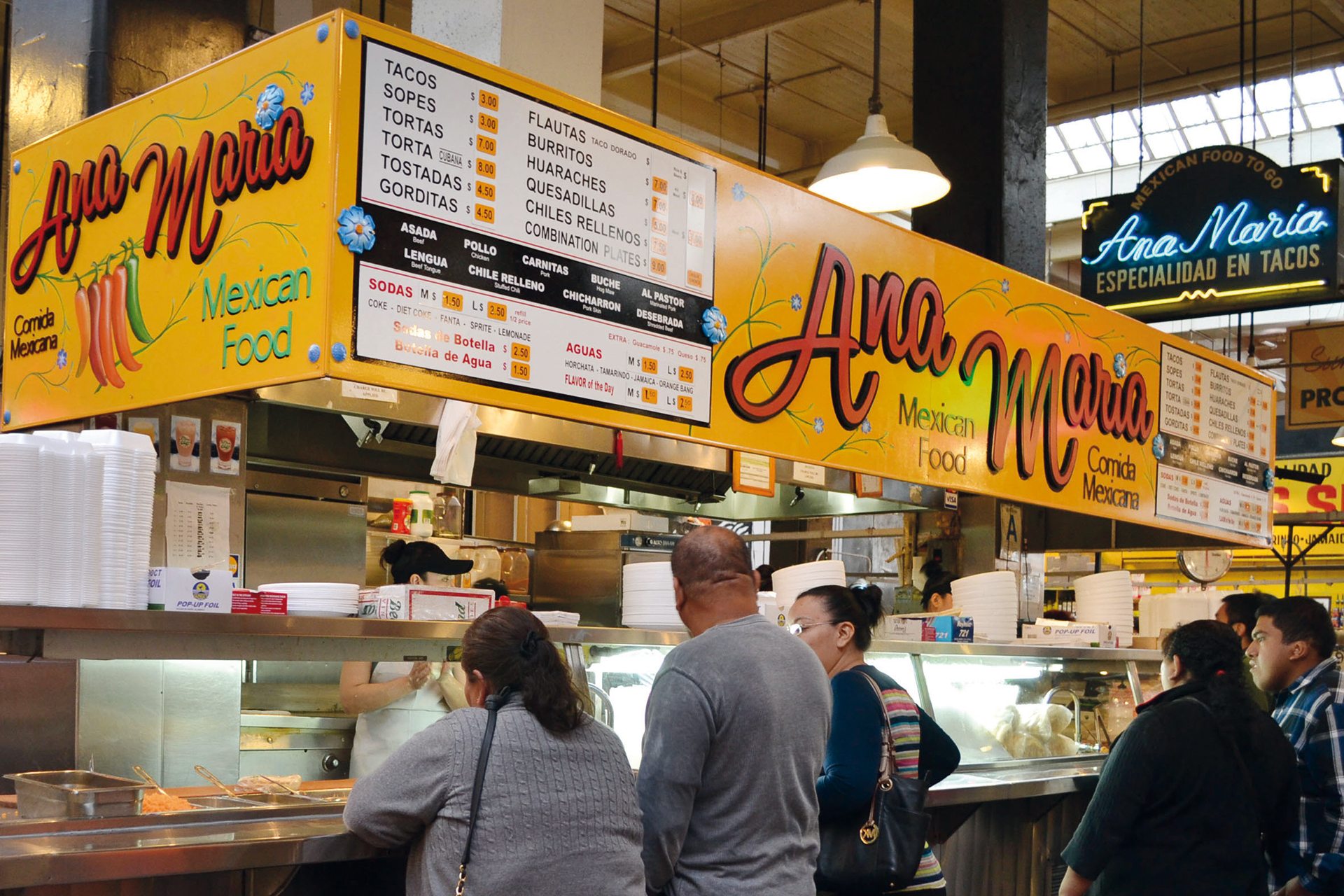 Seriously, it's wild, supercharged with a market-sized seafood display of snow crab and shrimp, menudo and haejang-guk hangover soups, slow-roasted brisket and bottomless mimosas. Brunch is one of the four cornerstones of LA cuisine, along with sushi, Mexican food and Silver Lake affectation. Stay downtown for parts one and two: the famous Grand Central Market is a short stroll from the Omni, past the Angels Flight funicular, and accommodates long-established stands selling south-of-the-border staples unafraid of hog maw, tongue and blood sausage. Then distract as many washed-up matinee idols as it takes to get you to the front of Keizo Seki's queue: at Sushi Zo, there's only one 25-course menu, and it cleaves buttery diamonds out of jellyfish, albacore and monkfish liver.
If greasy gorditas are at one end of the scale, and exquisitely ritualistic sushi journeys are at the other, then the hipster joints uptown are somewhere in the middle. I had candy cane beets and ironic lobster rolls at Sawyer, halfway down neverending Sunset Boulevard, interspersed with raw activated charcoal cocktails.
See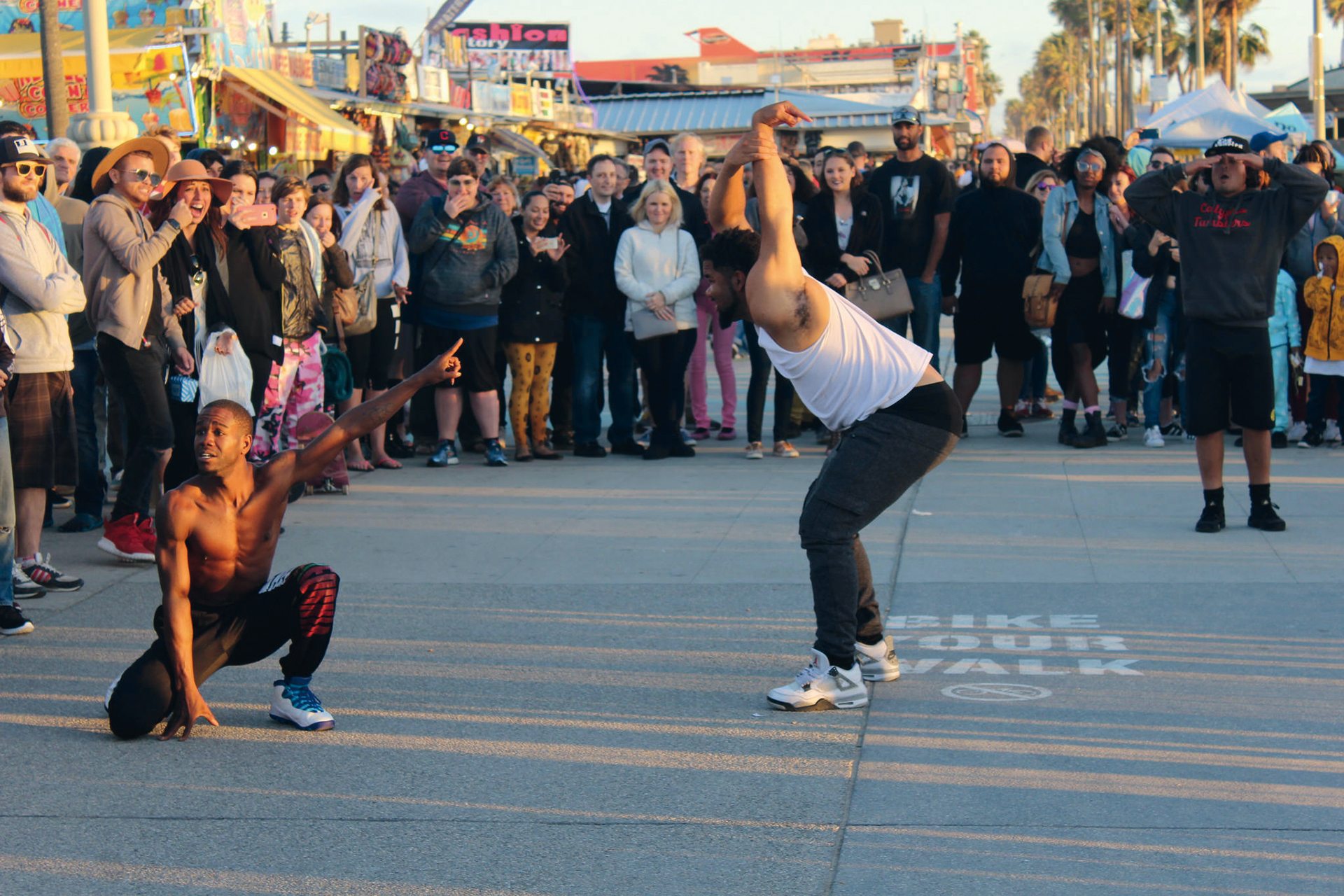 This isn't something one is allowed to say in polite company any more, but thank Christ for Uber: it's made great LA itineraries possible, like a morning spent with the Griffith Observatory's impossible-to-resist views; followed by a meander up shockingly trashy Hollywood Boulevard, dodging hunks reduced to dressing up as Superman; then west to Venice Beach, where the crusties, body-poppers, musclemen and jugglers come together in a mad, vagrant drum circle as the sun goes down; and finally, a road trip by night along Mulholland Drive, with Angelo Badalamenti on the stereo and the bright fog of the city below.
After driving for a day, spend tomorrow walking. The Omni is only a block away from the Broad, one of the most exciting new museums in the world, thanks to Yayoi Kusama's 'Infinity Mirrored Room'. Next door is the Walt Disney Concert Hall, a cubist, stainless steel rose designed by Frank Gehry which is home to America's best orchestra, the LA Phil. But the most potent culture to be found in LA is on the streets, as the rambunctious everyday suddenly melts into the eerie choreography of a film set. As I walked south from the Broad, I saw three drones in the sky, and then eleven Lamborghinis, driving backwards.
Live like a local…
There's a gentler, friendlier Los Angeles just beneath the surface, or rather just around the corner, if you know where to look. Sidestep the celebrity watchers by drinking coffee in Larchmont Village, hitting the beach just a little way beyond Malibu at peaceful Paradise Cove, nibbling a path through The Original Farmers Market in Fairfax, then grabbing a BBQ supper in Koreatown.
Whatever you do…
You're in the capital of the world's creepiest religion, Scientology, so be sure to make the most of it with a tour of the L. Ron Hubbard Life Exhibition. Or if you'd rather maintain a little more distance, there's a great brunch spot, radical theatre and record store on Franklin Avenue, in the shadow of the Celebrity Centre.
Book it…
Deluxe rooms at the Omni Los Angeles Hotel, from $239 a night. Direct Flights from London Heathrow to LAX four times a day with British Airways, and three times a day with Virgin Atlantic. Remember: fly out first thing, and return on a red-eye.
MORE TRAVEL: Top 10 Sports for Outdoor Swimming in England  |3 Best Hotels for Greek Island Hopping|The Best British Beaches to visit | The Best Resorts in the Maldives: The C&TH Guide 
---