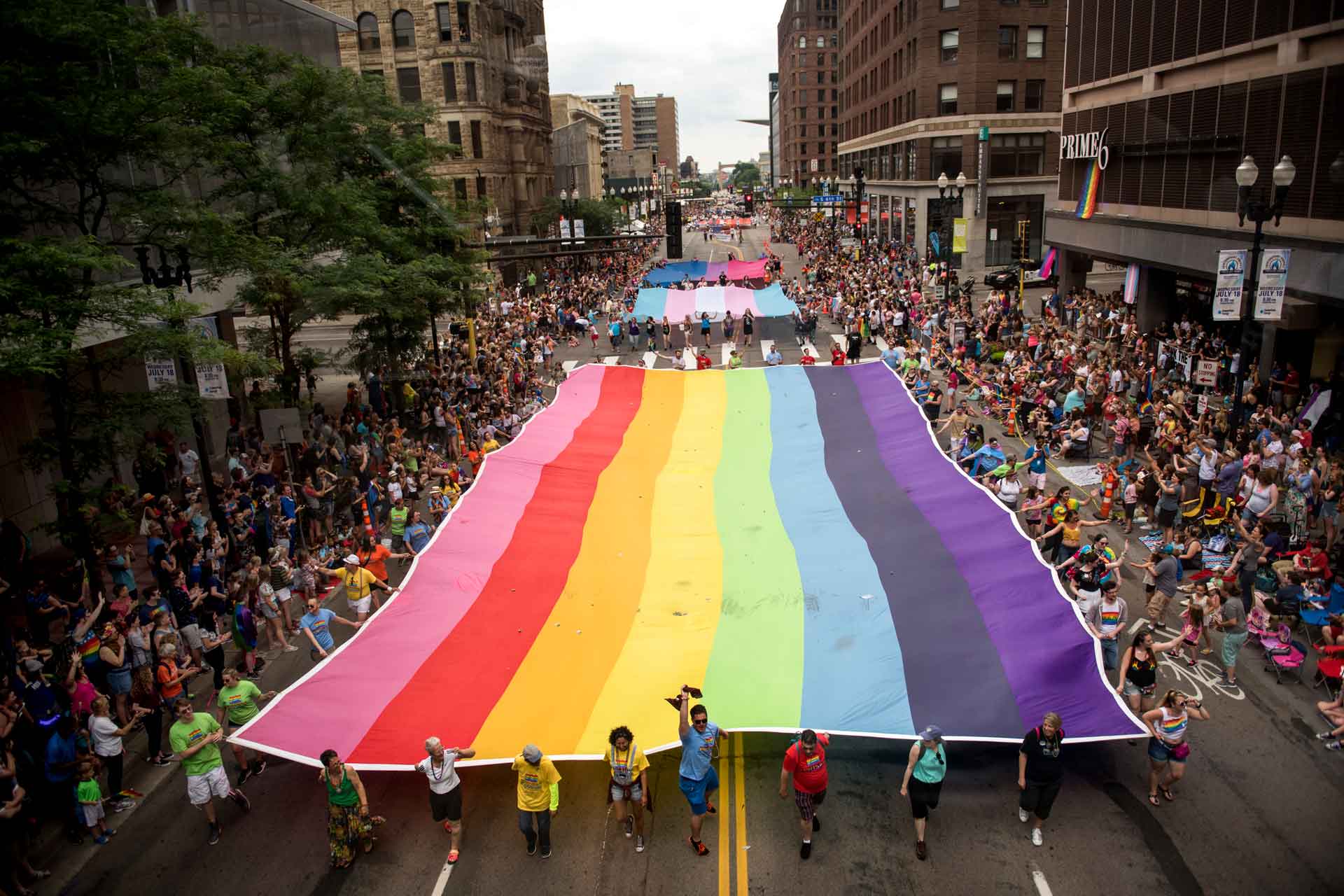 6 US Cities To Celebrate Pride In
---
It's not too late to make plans for Pride
Pride month celebrations are well underway, with festivities in the UK gearing up to a special 50 year anniversary party in London on the 2 July. But if you're across the pond this weekend, why not get in on the action with some Pride celebrations in the USA. From New York to Texas, here are six places to join the rainbow revellers.
Where To Celebrate Pride In The USA
NYC Pride, New York
When? 26 June
Head to the city that never sleeps where the annual pride parade winds through the historic Greenwich Village, where the Stonewall Riots occurred in 1969, kick-starting the gay rights movement across the world. Many Pride events across NYC don't require tickets, so don your rainbow finest and let the wind carry you, or at least, the stream of revellers drifting in and out of iconic LGBTQ+ venues including Marie's Crisis and drag clubs like The Monster and Pieces.
Twin Cities Pride, Minneapolis, Minnesota
When? 24-25 June
If you want your Pride celebrations with a side-helping of countryside exploration, head to Minnesota, home to 10,000 lakes and a perfect spot for a Pride family picnic at Como Park in St Paul. The picnic is followed by a parade (pictured, top) around Loring Park plus a series of events across the Twin Cities. Head to 19 Bar and see what has been bringing the local gay community back for more than 60 years.
Charleston Pride, Charleston, South Carolina
When? 25 June
If South Carolina is calling you, head to Charleston's Folly Beach for surfing and sun, or hiking at Cape Romain National Wildlife Refuge. The Pride parade routes leads through the heart of the city, which is also the perfect spot for some Southern comfort food.
Denver PrideFest, Denver, Colorado
When? 25 – 26 June
The largest Pride event in the Rocky Mountain Region, this two-day weekend festival starts with a 5K run. If your favourite festivals don't tend to include running, head to Civic Centre Park, which features 250 exhibitors, 30 food vendors, and live performances all weekend. The Pride parade starts at 9:30am with floats, marchers and music, where more than 100K are expected to attend. This year's line-up includes Betty Who, RuPaul's Drag Race's Silky Nutmeg Ganache and rapper Yvie Oddly.
Seattle Gay Pride, Seattle, Washington
When? 25-26 June
Seattle Pride is one of the oldest of its kind in the country and has been brightening up the summer calendar in the city since 1974. The Capitol Hill neighbourhood is the city's LGBTQ+ epicentre, and there are queer-owned establishments just about everywhere in town. Head to Seattle Eagle, a leather and kink-friendly bar known for its racy themed parties, while you're in town.
Austin Pride, Austin, Texas
When? 20 August
Planning on celebrating Pride a little later? Austin devotes an entire week to Pride in August with parades, festivals and concerts. Check out Oilcan Harry's, Austin's oldest LGBTQ+ bar, the Continental Club, Austin's trademark live music hub, or The White Horse if you love to dance. Austin's evening parade begins downtown at the State Capitol and heads from Congress Avenue to the Warehouse District.
Find out more about Pride in the US at VisitTheUSA.co.uk