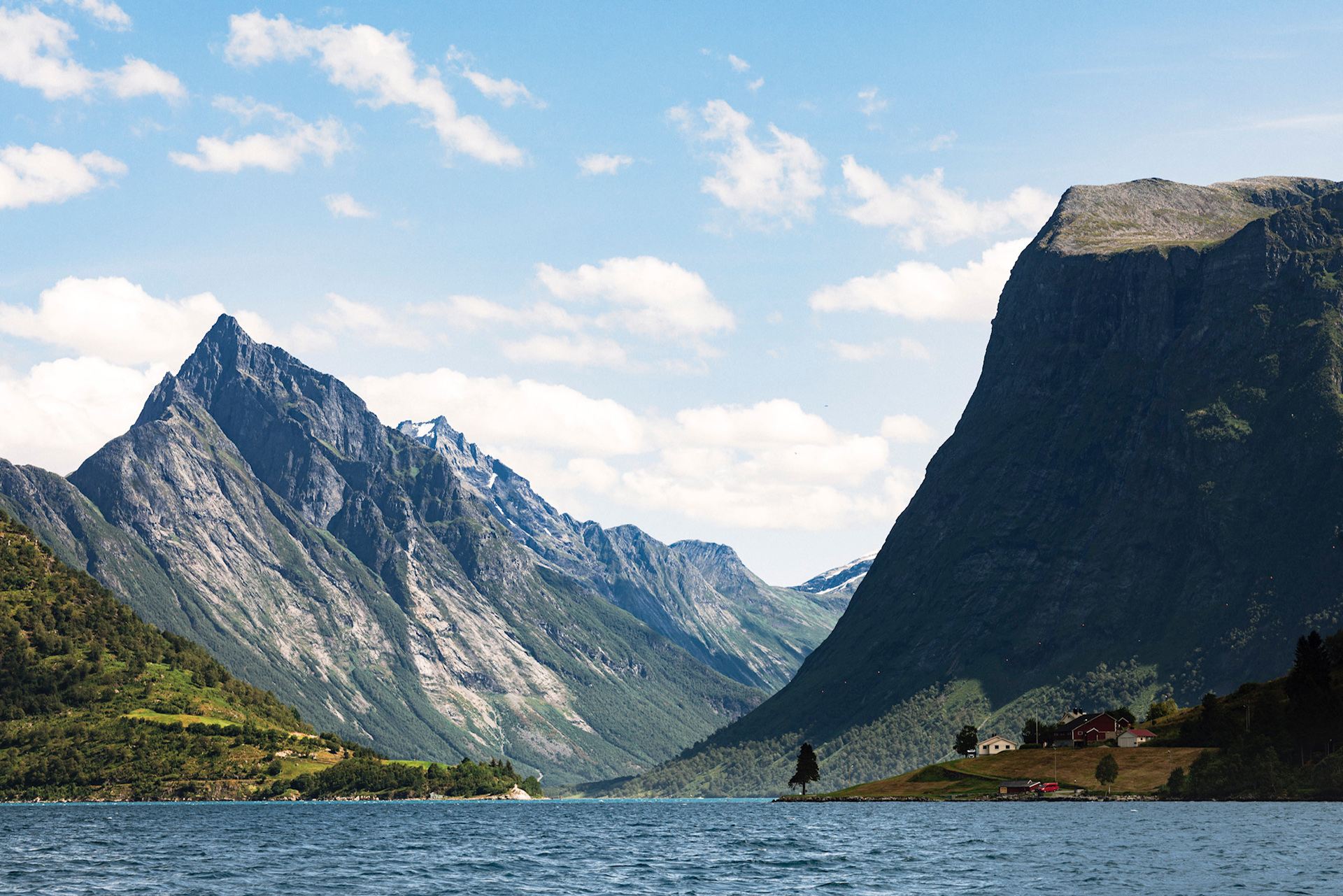 Exploring Dramatic Norway Scenery with 62°NORD
---
Norway is a wild land of spectacular geology, dramatic scenery and, of course, stunning fjords – but where to start with explorations? Camilla Hewitt began her journey in Sunnmøre in the south west, travelling with 62°NORD to experience the best that Norway has to offer.
Sunnmøre, Norway – 62°NORD
The value of spending time outside for both spiritual and physical well-being is so deeply ingrained in Norwegian society that poet Henrik Ibsen coined a term for it: 'friluftsliv'. The concept – which is a combination of the Norwegian words for free, air, and life – describes a love of open-air living and connecting with nature through any form of outdoor activity. 62°NORD, purveyors of Nordic travel experiences, have roamed the Sunnmøre Alps region to provide visitors with an authentic taste of the terrain that inspired the friluftsliv way of life.
BEST TIME TO VISIT
The spectacular geology of the fjord-lands make Sunnmøre a year-round destination. In the summer months, snow melt fills rivers and lakes with fresh water, making June to August an ideal time for cold-water swimmers and kayakers. Autumn is marked by the appearance of fiery foliage and the first snowfall, with the most scenic hikes taking place from September through to November.
STAY
Nestled in the forest, facing one of the largest fjords in the region, Storfjord Hotel is a place to find comfort in nature and marvel at the unparalleled scenery. Within the craftsmanship of the traditional Nordic cabins, sheepskin-covered, candle-lit nooks provide snug spots to sink back and find peace in the stillness of the fjord. Rooms at Storfjord, with their sumptuous beds and scent of timber, envelope residents in a warmth that, in winter, couldn't be more welcoming. 
In contrast, the newly renovated Hotel Union Øye is a mountain retreat fit for aristocracy – the press-for-champagne button in the Queen Suite says it all. Despite the immaculate interiors of this exquisite hotel, it is actually its location – at the end of Norangsfjord – that makes Union Øye an unmissable stopover. Approaching on the winding road that runs through the deep valley of Norangdal, guests are treated to views of the crystal clear lakes and far-reaching forests that inspired Norway's folk tales.
DO
To truly experience Norway, visitors have to cover a considerable amount of its vast ground. 62°NORD has designed cross-country adventures based on their expert knowledge of the area. 
The guided 'Ride the fjords' tour should be at the top of every cycling enthusiast's bucket list. Covering 400km over six days, the journey on the region's immaculate roads takes riders past roaring waterfalls, remote villages and to the Trollstigen climb, a challenge comprising 18 switchbacks that weave their way back and forth to a lookout point at an altitude of 800m.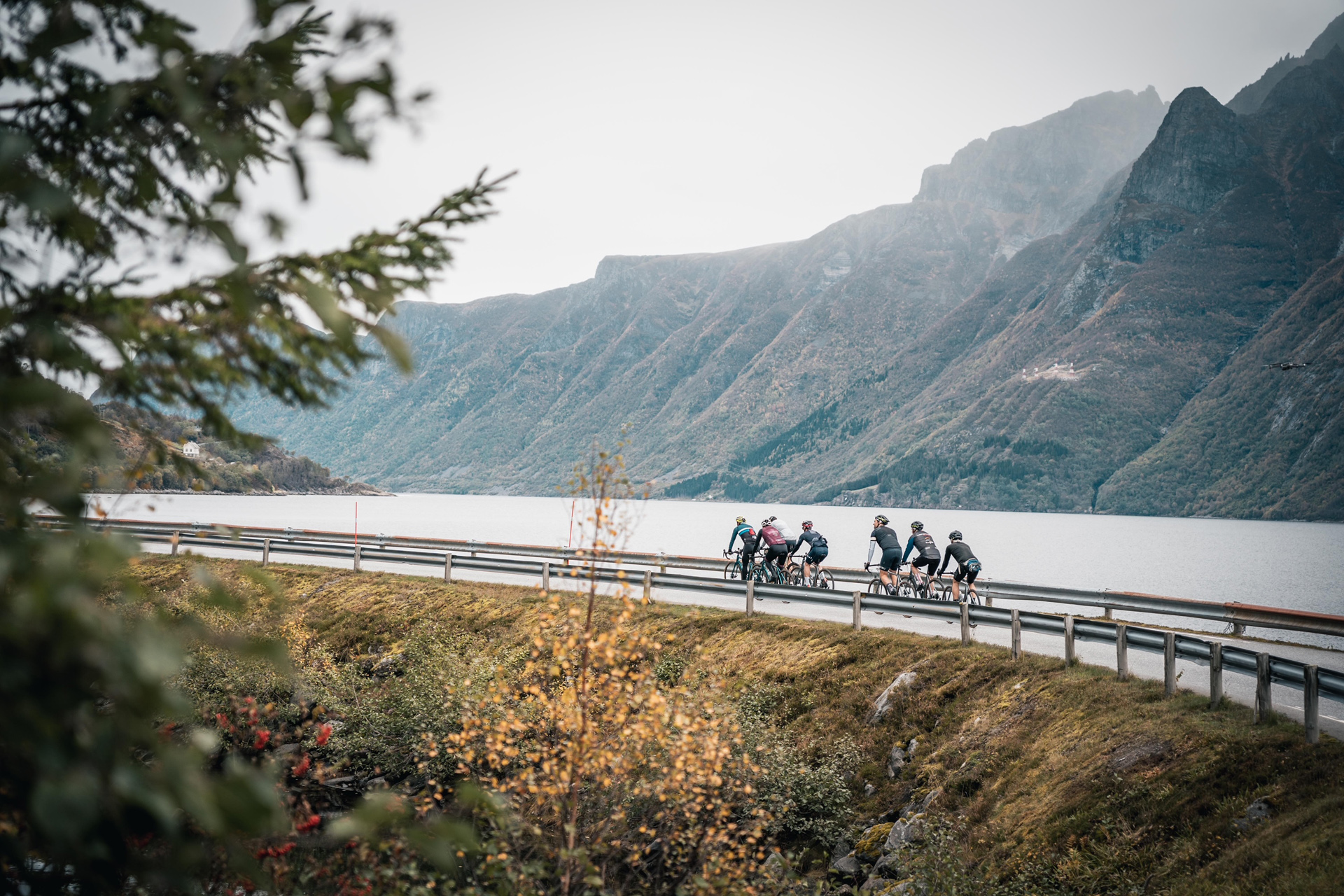 For travellers that prefer the comfort of a car, 62°NORD has a partnership with Porsche that provides guests with access to a fleet of emission-free electric cars. Drivers can tap into pre-programmed routes along the contours of the fjords and up the winding passages that weave their way through the snow-capped mountains.
EAT
The chefs at 62°NORD honour local ingredients with their seasonal menus of seafood, game and produce from the region. Dishes of lamb accompanied by lingonberries and coalfish with foraged herbs give a taste of gourmet Nordic dining that leads to a deeper appreciation of the area and its unrivalled bounty. Set menus reduce food waste while cooking with the freshest ingredients available.
THE FINAL WORD
Setting foot on Nordic soil is an unforgettable experience, made remarkable by the physical environment. This is a landscape of big statements and humbling scenery that will linger with you long after you have left. Regardless of your ride, 62°NORD has designed adventures that provide guests with a sensational way of seeing the country while staying in the lap of luxury. Spending time outdoors, friluftsliv-style, becomes instinctive in Sunnmøre, with the deep corridors of fjords demanding your gaze and serving as a gentle reminder that the luxury of travel lies in nature.
BOOK
Drive the fjords from NOK 72 000 per person (approximately £5900).
Ride the fjords from NOK 69 000 per person (approximately £5700).
Rates at Hotel Union Øye start from 4690 NOK (approximately £400) based on two sharing a Deluxe room including breakfast. 
Rates at Storfjord Hotel start from NOK 3690 (approximately £300) based on two sharing a Superior Deluxe room forest view including breakfast.