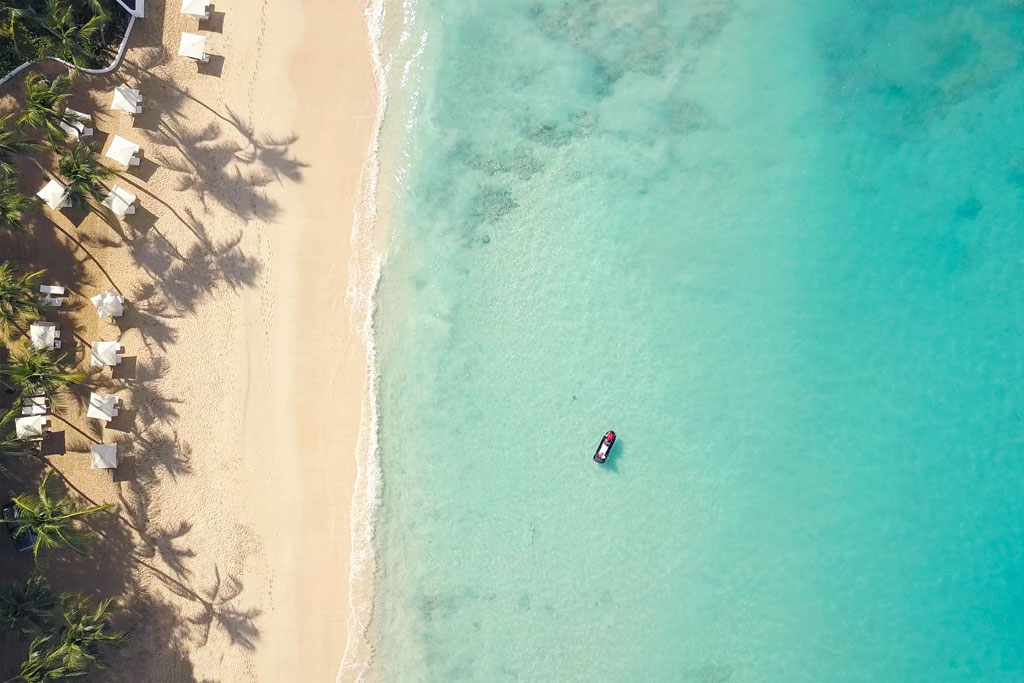 Best Barbados Hotels: The Guide
---
Plan ahead: Escape to the eastern Caribbean island...
Whether you find travel satisfaction on the buttery sands of a tropical beach, at the depth of a city's culture, or in the pleasure of fine-dining, Barbados caters to it all. If you want adventure, look no further than swimming with turtles or surfing the crystal shores. If you're an avid explorer, soak up the island's tropical sights. Shopaholic? Head to luxury shopping destination Lime Grove. Or alternatively do nothing – with zero judgement – but lay beachside drinking sugary rum punches.
10 Travel Books to Escape With
With beautiful weather, warm hospitality, and an extensive array of exceptional restaurants, hotels and excursions, it's no wonder that Barbados has become such a popular holiday destination. Apparently, a third of all annual travellers to the island are British. Keen to discover what all the fuss is about? Perhaps we can tempt you with our guide to what to do, eat, see and where to stay on the Eastern Caribbean island…
Barbados: The Guide
STAY
Coral Reef Club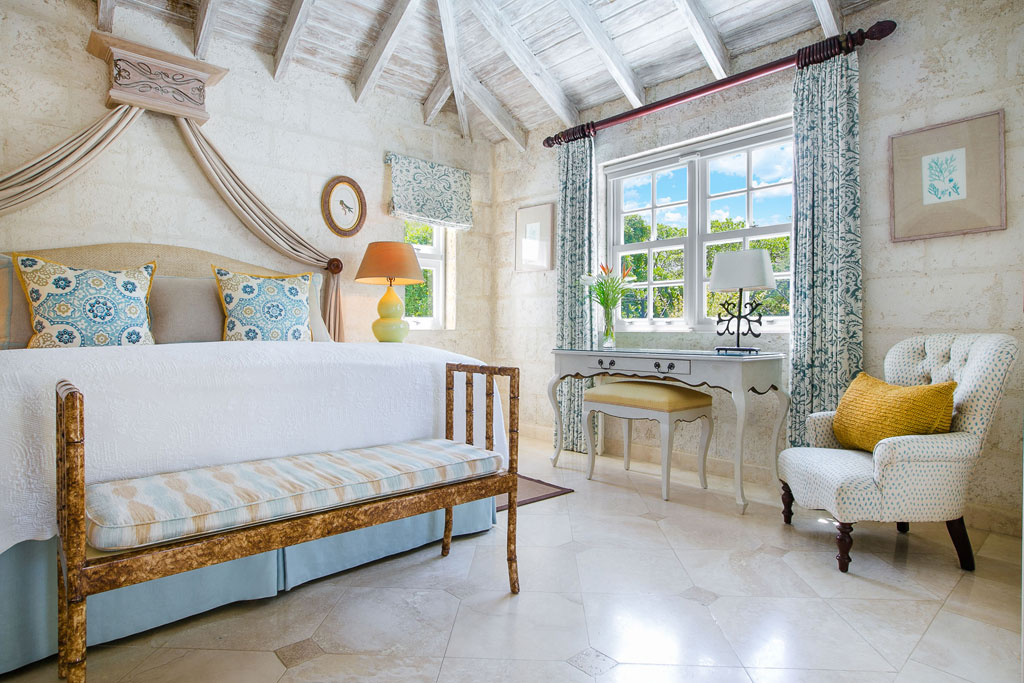 Renowned as being one of the best hotels Barbados has to offer, Coral Reef Club is Caribbean luxury at its finest. Rooms encompass West Indian coastal chic, stylishly decked out with a mismatch of patterns, rustic fretwork and shutters, some even boasting a private plunge pool. The palm-fringed 12-acre resort, located on the west coast of the island just 15 minutes from Holetown by foot, prides itself on its exquisite al fresco fine-dining accompanied by evening entertainment, and a fantastic barbecue served on Thursday evenings – think sirloin steaks, jumbo prawns and fresh fish – with limbo dancing, fire eating and more. Rest up in the resident spa's outdoor Hydro-pool, take an evening stroll through the tropical gardens and enjoy relaxing by either of the hotel's extensive sea-view swimming pools. Doubles from around £399. coralreefbarbados.com
Beachview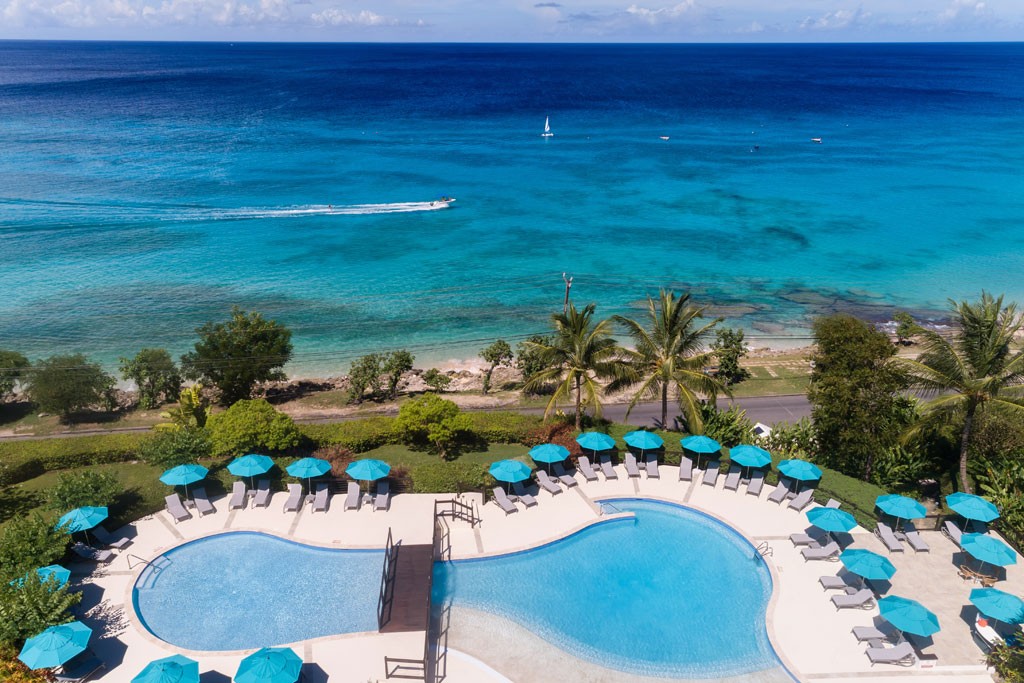 With an enviable location on the west coast of Paynes Bay, just opposite from renowned restaurant The Cliff, Beachview is an ideal family-friendly hotel featuring light and spacious aparthotel suites, four suntrap pools, fitness centre and poolside restaurant. Staff are more than welcoming, whilst additional amenities such as the salon spa and 'hut' – which serves up delicious Bajan banana bread and coffees until 3.30pm each day – set this recently renovated hotel apart from the rest.
12 Eco-Travel Destinations Getting it Right
What's more, every Thursday evening, the hotel manager Robin Walcott welcomes guests into his spectacular cliff-side home for drinks overlooking the crystal-blue sea. And if just the thought of eating out every night makes you feel full, no need to worry. Every hotel room features either a kitchenette or a fully equipped kitchen so you can enjoy the odd breakfast, lunch and dinner from the privacy of your pool or seaview terrace or balcony. Accommodations include hotel rooms as well as 1, 2 and 3 bedroom suites and villas. Hotel rooms start from USD 225 per night in the summer months and USD 382 per night in the winter. beachviewbarbados.com 
Sandy Lane Hotel
Located on the island's coveted Sandy Lane on the western coast – renowned for its spectacular beachside residences and A-list occupants – the Sandy Lane hotel effortlessly exudes glamour and grandeur. Between the resort's three immaculate golf courses, four first-class restaurants and 47,000 square foot wellness spa, there's plenty to do and experience, including a 'Treehouse Club' for the little ones. Visit during the winter months – when the weather is at its best – to experience the hotel's enchanting festive lights display, in which the resort transforms into a sparkling fairy-tale wonderland. sandylane.com
Hotel Fairmont Royal Pavilion, Barbados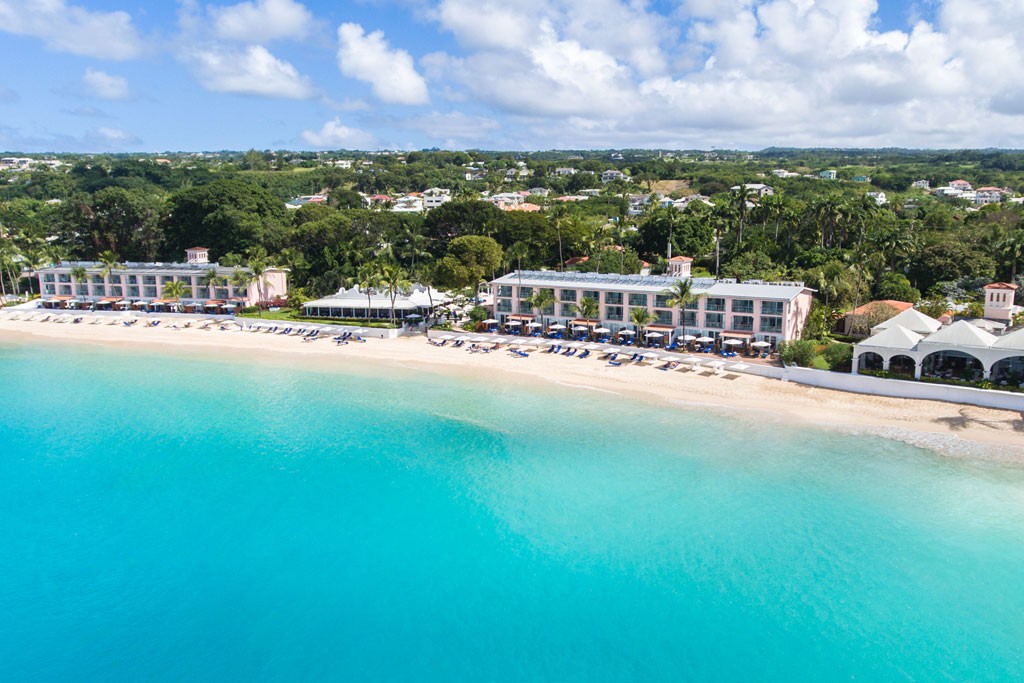 An elegant pink mansion with fragrant bougainvillea and jasmine-filled gardens, the Fairmont Royal Pavilion nuzzles the demerara sand of Barbados' west coast. Originally built in the 1940s as The Miramar, it has aged and expanded gracefully, while retaining an intimacy and old-school elegance. The 11-acre property has 72 rooms, all ocean-facing, decked out in navy, ecru, white and wicker. Butlers too, if that's your thing. Nothing is too much trouble, service always with a smile. And you are never more than a shell's throw from the sea's dazzle and mellifluous rhythm, whether breakfasting at the Palm Terrace, munching on fish tacos or coconut-crusted Caribbean shrimp at the beach café, or dining a la carte at Taboras.
Relaxed navel-gazing is the order of the day, at poolside or on a beach lounger, interspersed with gentle activity, paddle boarding, snorkelling or kayaking (all free). For those needing to burn off helpings of macaroni pie, or the seductive patisserie of an English tea, there's tennis and a fitness centre, while retail therapy is barely half a mile away in Holetown. Spa treatments can be arranged and the bar never seems to close –  a constant go-to for coffee, fruit smoothies, a crisp glass of rosé on a warm afternoon or rum punch as the sun goes down. By Carole Annett. Nightly rates start from $595/£465 per room in a Luxury Oceanfront Room category on a bed and breakfast board basis.; children under 12 are free if sharing with parents. fairmont.com or +1 246 422 5555
2020 Travel Trends: What Your Holidays Will Look Like Now, According to the Experts
EAT
Lone Star
Both a boutique hotel and restaurant, Lone Star is renowned on the island for its spectacular St James location, beach-style white-washed interiors and waterside views. The restaurant offers breakfast, lunch and dinner daily, but we recommend heading there on a Sunday for a long lazy lunch whilst watching the sunset, followed by Carribean-style cocktails. Book a table because this one gets busy! thelonestar.com
Sea Shed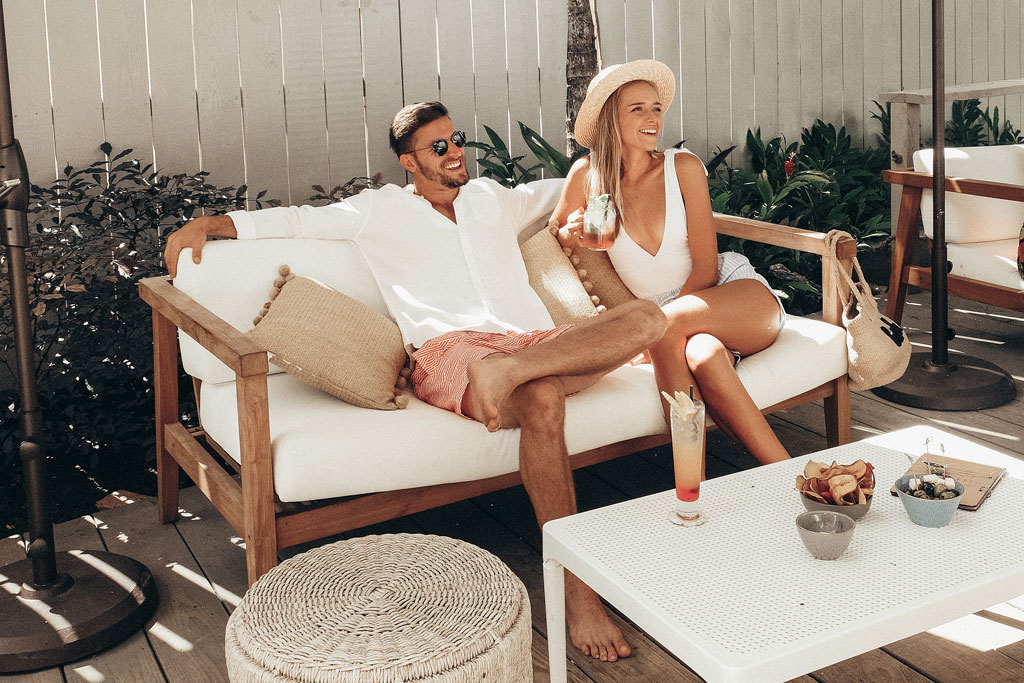 Beach club chic meets seaside simplicity at the Sea Shed. Whether you're barefoot and bikini'd or donning your best evening wear, anything applies at this easy-going restaurant and laid-back bar. We recommend spending an entire day beachside on the club's sun loungers, indulging in delicious cocktails and the Shed's signature pizzas. seashedbarbados.com
Waterfront Cafe
A perfect pit-stop for fueling up whilst exploring Bridgetown, the Waterfront Cafe offers good food, a lively atmosphere and waterside views overlooking the historic Bridgetown marina. A firm favourite with both tourists and locals since 1984, the artsy cafe serves up delicious Carribean dishes – think plantain parcels and pan fried snapper – and regularly hosts live jazz nights.
SEE
George Washington House
Inject a little history into your trip with a visit to George Washington House, the place in which George Washington, America's first ever president, resided for approximately two months during his visit to Barbados in 1751. Even more significant is the fact that Barbados was the only country he ever travelled to outside of the US. Tour the historic house and grounds, enter into the 'hidden' tunnels and explore the resident gallery's collection of telling artefacts, many associated with the slavery that ensued in the 1800s. visitbarbados.org
Bridgetown Tour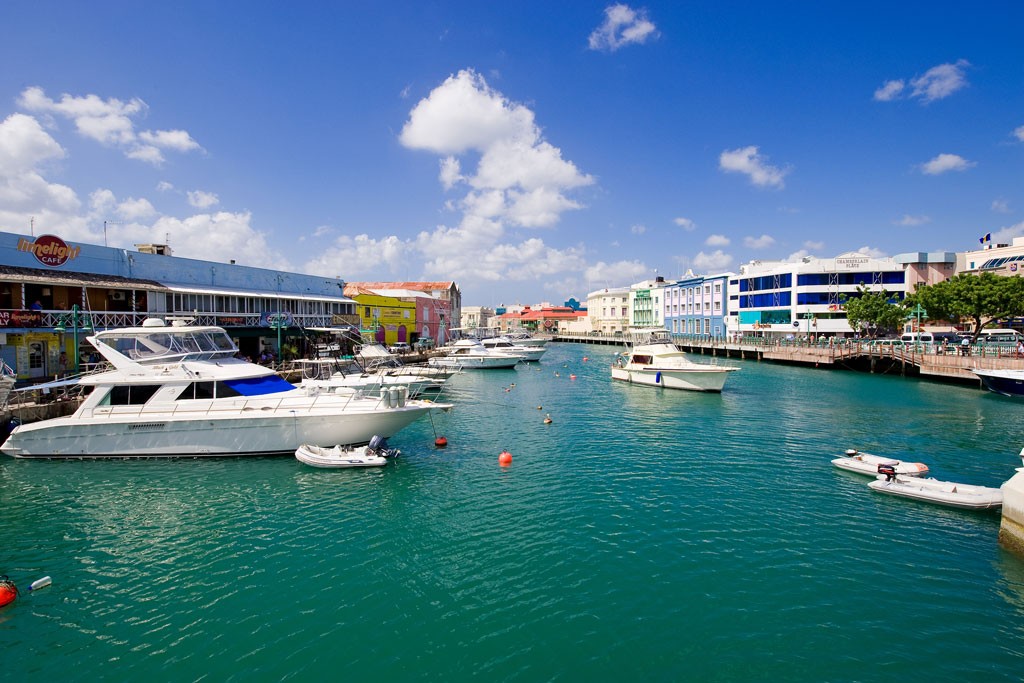 You simply can't travel to Barbados without a visit to the capital, Bridgetown. Steeped in tradition, history and culture, the vibrant port city features colonial architecture, a Victorian screw dock, the spectacular St Michael's Cathedral, and authentic Bajan restaurants and bars to list but a few. We recommend booking a tour guide to show you the key sights, many of which can be easily overlooked, from the history of Independence inscribed on the Chamberlain Bridge to the Nidhe Israel Synagogue and museum spotlighting the country's Jewish integration. Visit visitbarbados.org to book a tour.
DO
Singita Wellness
A west coast oasis to both relax and get fit, Singita Wellness is a rejuvenating spa and health hub nestled just behind mullins bay. Featuring a fully kitted-out gym, tranquil treatment rooms and a range of expert-led exercise classes, from bodysculpt to bowspring, the wellbeing centre is an ideal place to indulge in a little post-travel TLC, keep up your fitness regime, or to make meaningful change if staying on the island for a while. Be sure to unwind in the sun by the resident pool post-workout and delight in healthy refreshments from the in-house cafe. singitawellness.com
Calabaza sunset cruise
Explore the beautiful Barbados coastline with an unforgettable sunset cruise. Unlimited drinks (namely Rum Punch), spectacular sights and delicious Bajan delights, the Calabaza sunset experience is certainly one for the itinerary. Sail the seas on a sophisticated catamaran, whilst stopping along the way for a spot of snorkeling and swimming with turtles. sailcalabaza.com
READ MORE: The Best Places to Eat in St. Lucia | The Best Resorts in the Maldives