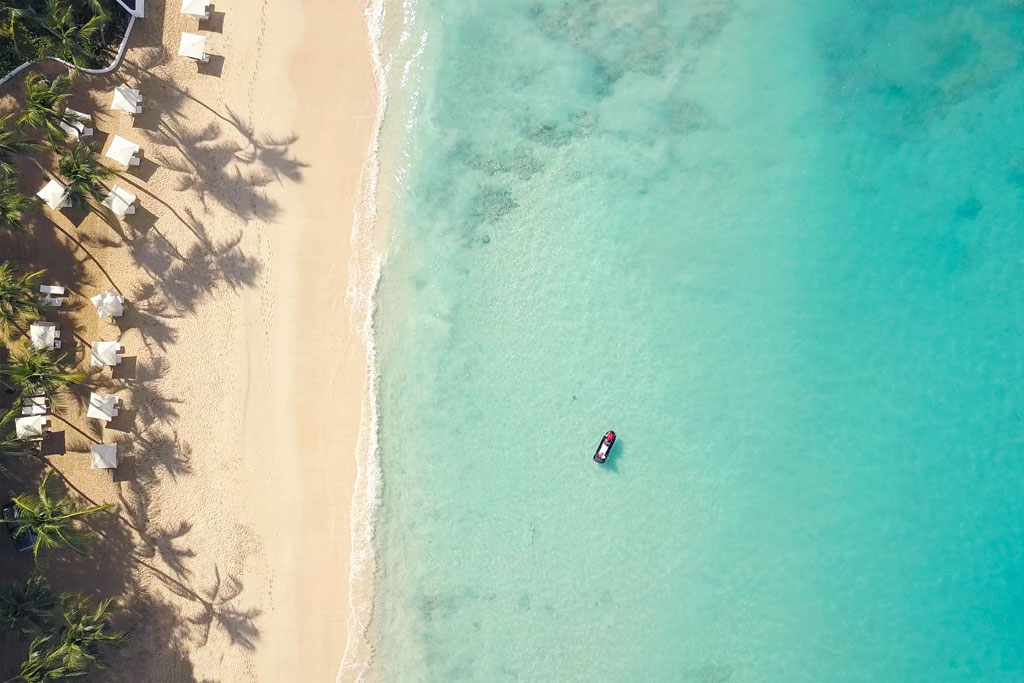 Winter Sun: The Ultimate Guide To Barbados
---
Escape to the eastern Caribbean island...
Whether you find travel satisfaction on the buttery sands of a tropical beach, at the depth of a city's culture, or in the pleasure of fine-dining, this gorgeous Caribbean isle caters to it all. If you want adventure, look no further than swimming with turtles or surfing the crystal shores. If you're an avid explorer, soak up Barbados's tropical sights. Shopaholic? Head to luxury shopping destination Lime Grove. Or, alternatively, do nothing – with zero judgement – but lay beachside drinking sugary rum punches. With beautiful weather, warm hospitality, and an extensive array of exceptional restaurants, hotels and excursions, it's no wonder that Barbados has become such a popular holiday destination. Keen to discover what all the fuss is about? Perhaps we can tempt you with our travel guide on what to do, eat, see and where to stay on the Eastern Caribbean island…
Read the C&TH Guide To Responsible Tourism
Winter Sun: The C&TH Guide To Barbados
This article is part of our series on Winter Sun destinations. Discover more here.
Where To Stay In Barbados
Where To Eat In Barbados
Lone Star: Both a boutique hotel and restaurant, Lone Star is renowned on the island for its spectacular St James location, beach-style white-washed interiors and waterside views. The restaurant offers breakfast, lunch and dinner daily, but we recommend heading there on a Sunday for a long lazy lunch whilst watching the sunset, followed by Carribean-style cocktails. Book a table because this one gets busy! thelonestar.com
Sea Shed: Beach club chic meets seaside simplicity at the Sea Shed. Whether you're barefoot and bikini'd or donning your best evening wear, anything applies at this easy-going restaurant and laid-back bar. We recommend spending an entire day beachside on the club's sun loungers, indulging in delicious cocktails and the Shed's signature pizzas. seashedbarbados.com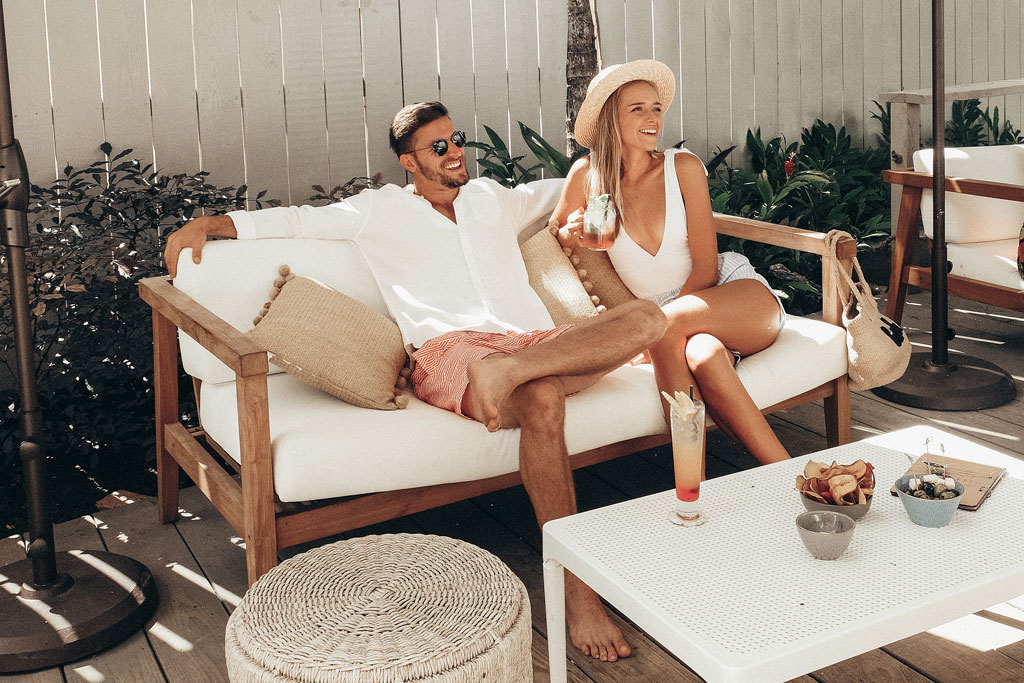 Waterfront Cafe: A perfect pit-stop for fueling up whilst exploring Bridgetown, the Waterfront Cafe offers good food, a lively atmosphere and waterside views overlooking the historic Bridgetown marina. A firm favourite with both tourists and locals since 1984, the artsy cafe serves up delicious Carribean dishes – think plantain parcels and pan fried snapper – and regularly hosts live jazz nights.
What To See In Barbados
George Washington House: Inject a little history into your trip with a visit to George Washington House, the place in which George Washington, America's first ever president, resided for approximately two months during his visit to Barbados in 1751. Even more significant is the fact that Barbados was the only country he ever travelled to outside of the US. Tour the historic house and grounds, enter into the 'hidden' tunnels and explore the resident gallery's collection of telling artefacts, many associated with the slavery that ensued in the 1800s. visitbarbados.org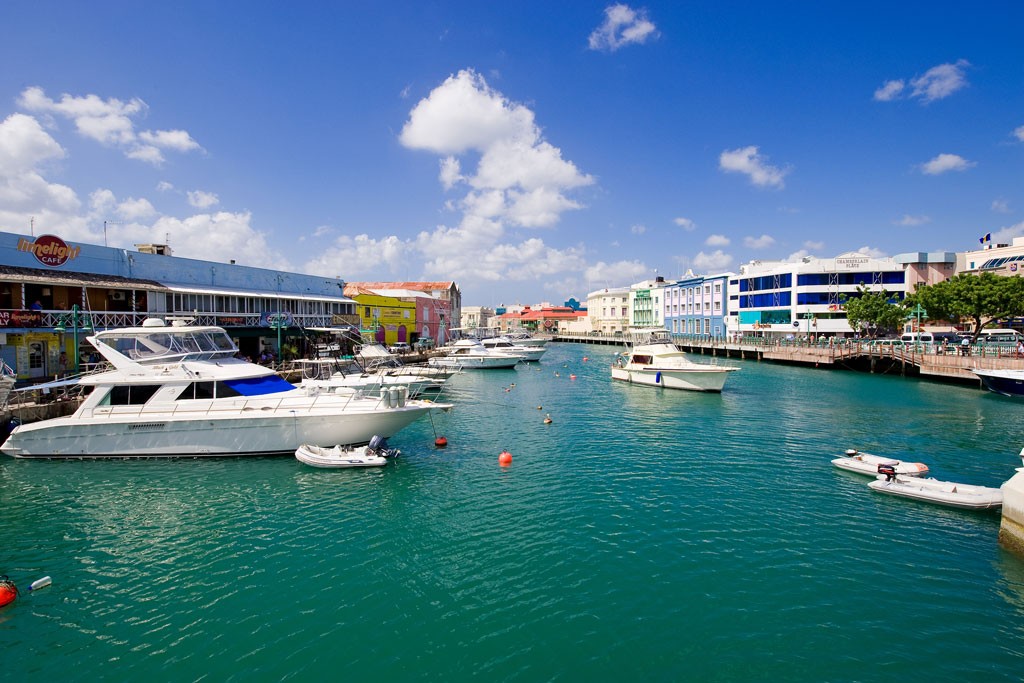 Bridgetown Tour: You simply can't travel to Barbados without a visit to the capital, Bridgetown. Steeped in tradition, history and culture, the vibrant port city features colonial architecture, a Victorian screw dock, the spectacular St Michael's Cathedral, and authentic Bajan restaurants and bars to list but a few. We recommend booking a tour guide to show you the key sights, many of which can be easily overlooked, from the history of Independence inscribed on the Chamberlain Bridge to the Nidhe Israel Synagogue and museum spotlighting the country's Jewish integration. visitbarbados.org 
Things To Do In Barbados
Singita Wellness: A west coast oasis to both relax and get fit, Singita Wellness is a rejuvenating spa and health hub nestled just behind mullins bay. Featuring a fully kitted-out gym, tranquil treatment rooms and a range of expert-led exercise classes, from bodysculpt to bowspring, the wellbeing centre is an ideal place to indulge in a little post-travel TLC, keep up your fitness regime, or to make meaningful change if staying on the island for a while. Be sure to unwind in the sun by the resident pool post-workout and delight in healthy refreshments from the in-house cafe. singitawellness.com
Calabaza sunset cruise: Explore the beautiful Barbados coastline with an unforgettable sunset cruise. Unlimited drinks (namely Rum Punch), spectacular sights and delicious Bajan delights, the Calabaza sunset experience is certainly one for the itinerary. Sail the seas on a sophisticated catamaran, whilst stopping along the way for a spot of snorkeling and swimming with turtles. sailcalabaza.com
Featured Image: Fairmont Barbados.