Take your travel adventures stateside and get the A-list experience – these luxury hotels lie just across the pond…
1. Sugar Beach, St Lucia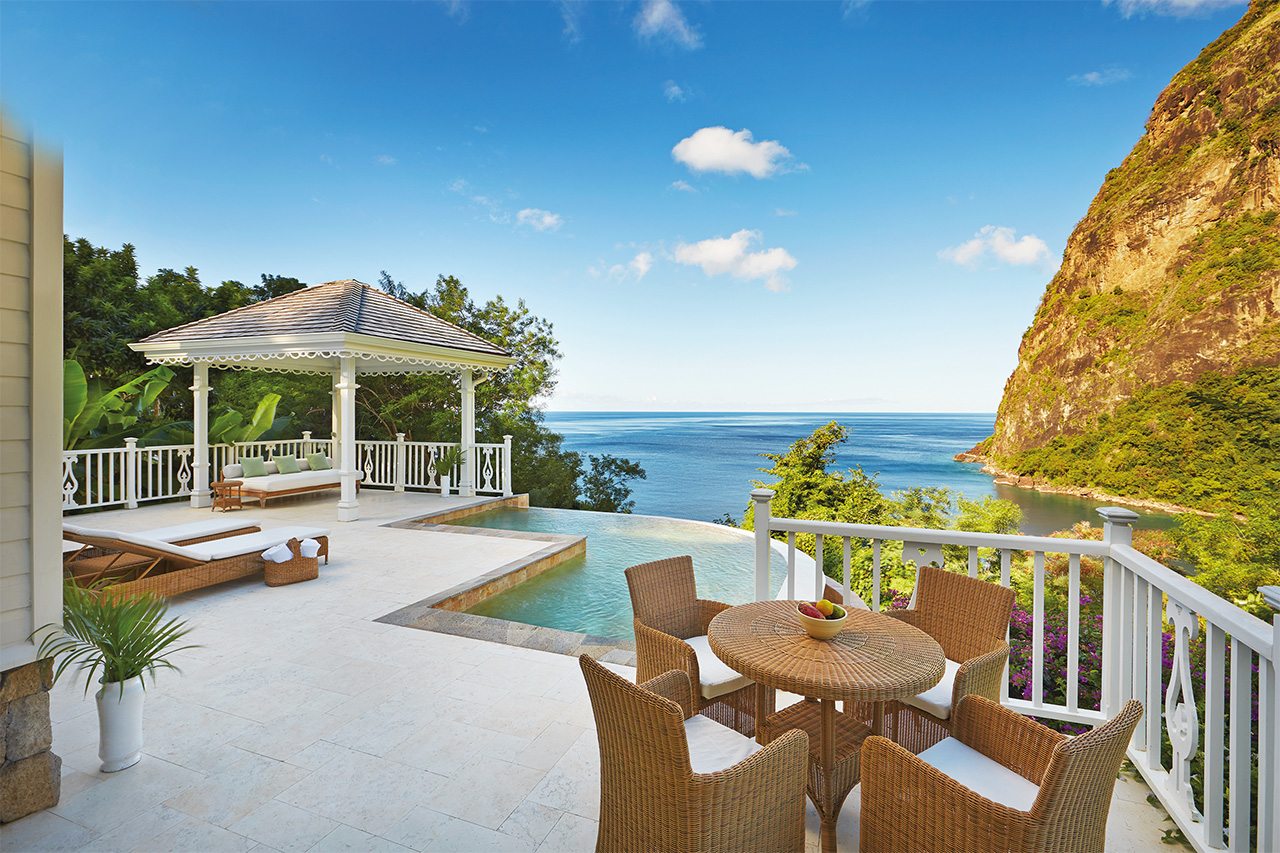 Matt Damon renewed his vows there, Gwynnie and Chris holidayed there with their children (before the 'conscious uncoupling' bit) and Tess Daly walked barefoot on the imported whiter-than-white sand, which was brought over by barge from Guyana (the island's sand is naturally black). Once owned by the late Princess Margaret's close friend and the man who made Mustique, Lord Glenconner, it's now in the hands of Café Rouge creator Roger Myers, who subjected the former plantation to a $100m renovation a few years back. And his lavish spending has been worth its weight in gold.
After half an hour of hairpin bends, you'll find Sugar Beach secreted away in the valley between the twin peaks of the Pitons and it's like arriving in a magical kingdom. You feel completely cut off from the rest of the world. In front you've got just the half-moon-shaped sandy beach; behind, rainforest snaking up another mountainside; all around, tall trees, lush gardens, and these outrageously beautiful villas, all white on white with darkwood floors and a plunge pool on the deck. And in the middle is the old Jalousie plantation house, where you have breakfast on the terrace and find yourself just grinning inanely. There's even a treehouse spa, terrific watersports and a kids' club. If you're seduced by the place (as you will be), there are still three beach-front cottages up for sale too. Just heaven.
Book it: Doubles from £350, viceroyhotelsandresorts.com/en/sugarbeach
Homepage image is Sugar Beach St Lucia.
2. Four Seasons Lanai, Hawaii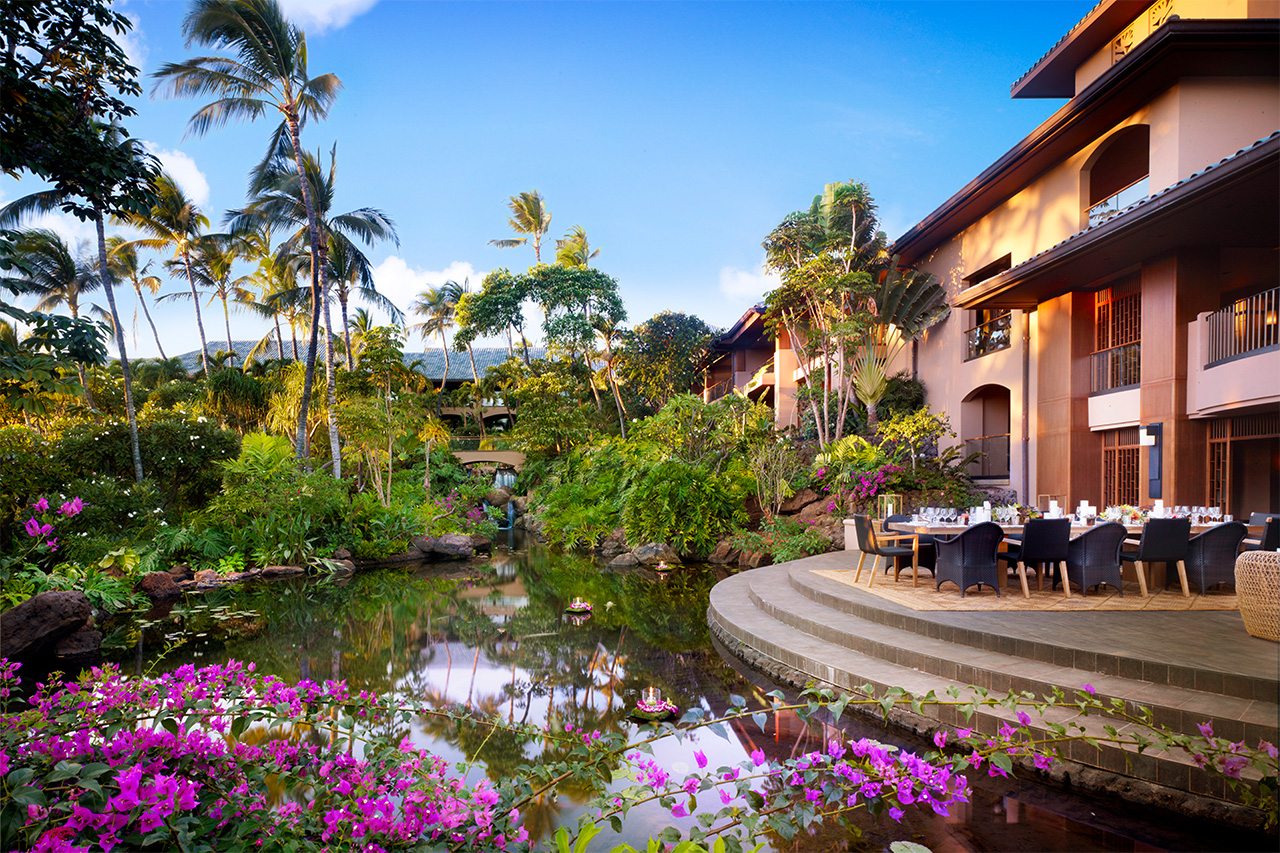 When billionaire tech tycoon Larry Ellison decided to scout out his own Hawaiian hideaway, it took more than a five-star villa to satisfy his shopping spree. He bought Lanai. The whole thing. At 88,000 acres, lush and tropical, it's one of the tinier islands of the US state archipelago, and is home not only to 3,000 residents but also two Four Seasons hotels, which became his responsibility. This one is just above the beach and is gleaming fresh from a seven-month-long overhaul. Gone is the tired, generic Asian styling and in its place, lots of local woodwork, teak and mahogany, plus properly relevant artwork and a muted palate that veers towards Japanese minimalism. There's a new pool to join the existing three and an organic Malibu Farm restaurant for worthy but delicious lunches of vegan coconut curry and seared ahi tuna niçoise. Those wanting something more urbane as night falls can trip along to the Nobu outpost. This property used to be the preserve of committed golfers – the Jack Nicklaus-designed course is one of the best in the world (and where Ellison's pal, Bill Gates, got married) but it's now attracting a whole new crowd travelling without their clubs.
Book it: Doubles from £825, fourseasons.com
3. Rancho Valencia, near San Diego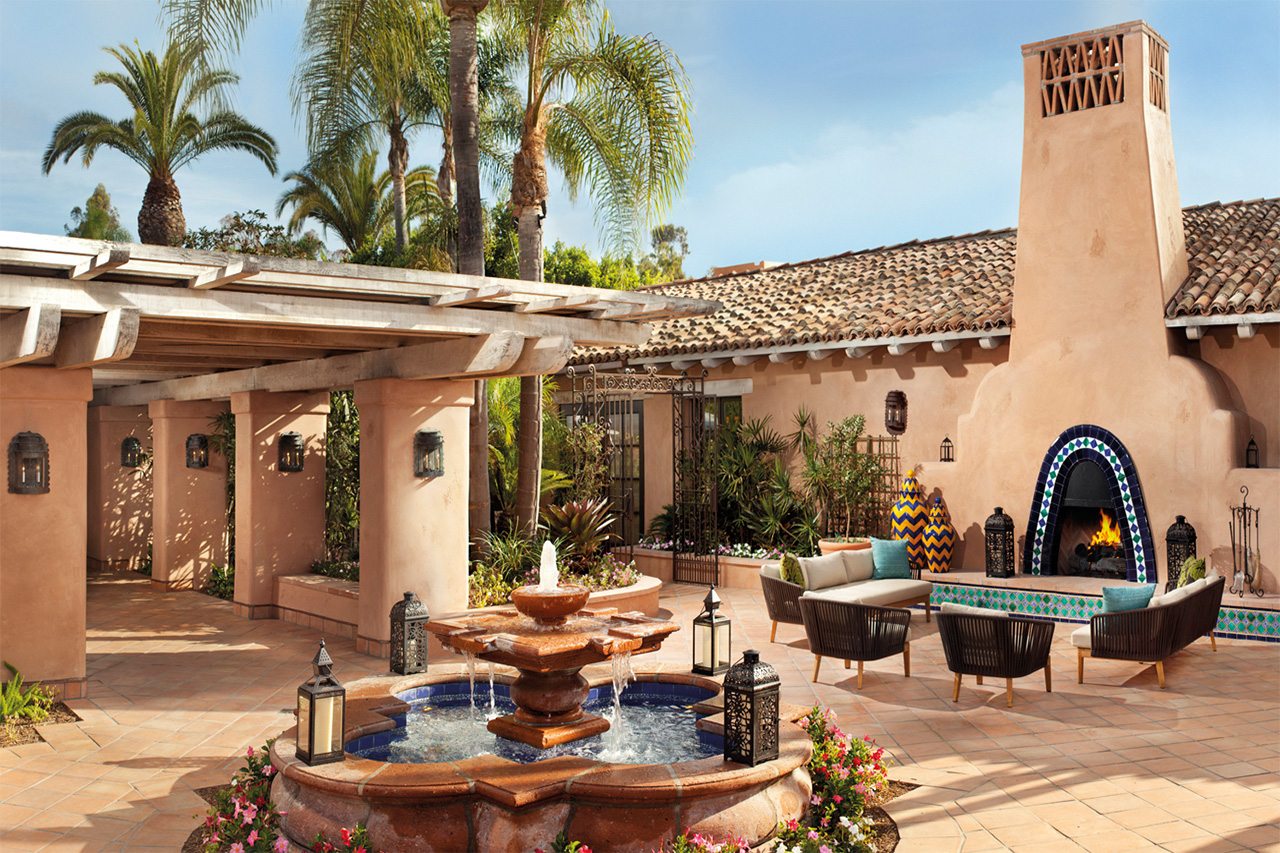 Tucked away among lush gardens and olive groves, the spa at Rancho Valencia is at the heart of the Mediterranean-inspired, good-living ethos of this revered retreat beloved by sports stars like Tiger Woods and Michael Jordan. Bespoke blends of organic herbs and oil, seaweed and clay are used in specially crafted treatments.
The spa has also partnered with Barcelona's anti-ageing brand Natura Bissé and ISUN skincare, a plant-based, eco-conscious collection – both of which fit neatly with the idea of rejuvenating and invigorating the body. Other ways to do that include borrowing bicycles to explore the surroundings, playing tennis or signing up for  reformer pilates and yoga nidra. When you do go to bed for real, it's in a gorgeous, terracotta-coloured casita with vaulted ceilings, a fireplace in the sunken living room and a private garden patio. Late afternoons and lantern-lit evenings are spent at the Veladora restaurant tucking into slow-poached Maine lobster with a lemon vinaigrette or pan-roasted filet mignon, and in the morning, fresh orange juice is delivered to your door. 
Book it: Doubles from $675, ranchovalencia.com
 MORE TRAVEL: 10 best treehouses in the world / The best & worst new luxury hotels of 2016 / The best winter sun escapes 
---