Rui Silvestre is the Executive Chef of Vistas Restaurant at Monte Rei Golf & Country Club, and, at 29, was the youngest Portuguese chef to win a Michelin star. At the heart of Chef Rui's cuisine is a belief that you must "return to the essentials and respect natural ingredients, where the flavours are genuine, and the aromas burst in the air". With this in mind, Rui invites you to explore the authentic East Algarve by visiting the following restaurants, some of his top picks in the region.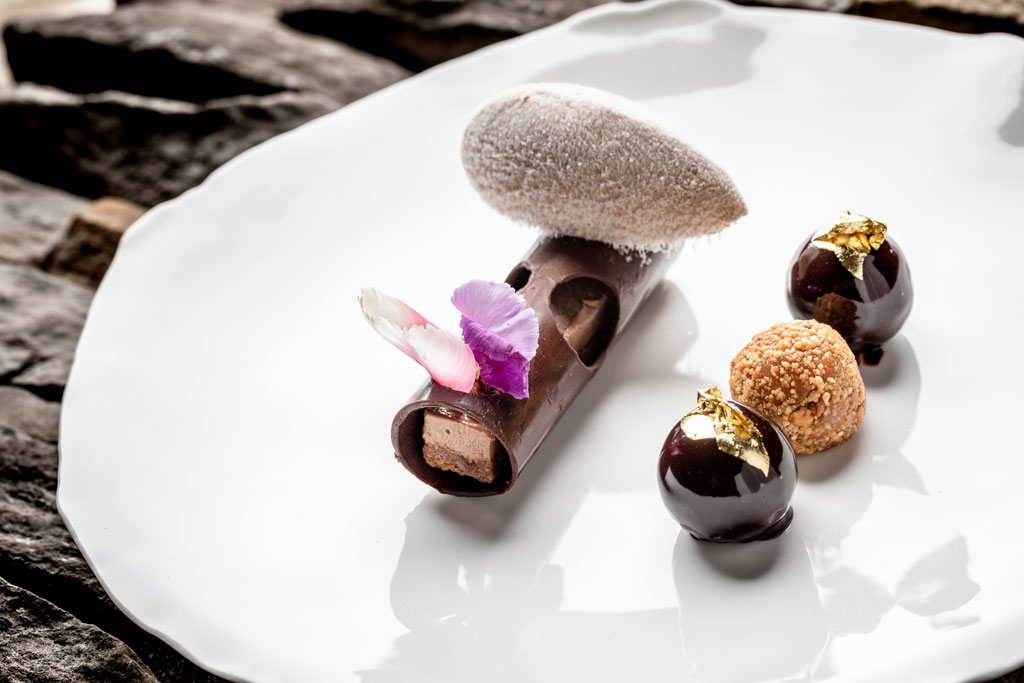 Cabanas, East Algarve
If you are looking for fresh fish and shellfish prepared using authentic Algarvean traditions, this is the place to go. Chef Noélia organizes the menu every day based on the freshest seafood available at the market that morning. The fried octopus and the Seabass Ceviche are not to be missed, paired with a glass of one of their great selection of Portuguese wines. Its location, just in front of Ria Formosa Lagoon offers the perfect picturesque spot for a late lunch or a special dinner.
Just a few steps from the warm waters of the East Algarve beaches, Pézinhos N'areia offers an amazing menu of fresh seafood and fish. The informal and cozy atmosphere together with breathtaking views set the pace for a unique gastronomic experience.
The Algarve is famed for its seafood but has much more to offer in terms of gastronomy. If you are willing to go off the beaten path, leave the stunning beaches and follow the Guadiana river north to Cantarinha do Guadiana Restaurant, located in the village of Geurreiros do Rio. Among the restaurant's specialties are eel stew (only during eel season), "migas" with pork and tomato soup with poached egg. During hunting season, you can also find some other amazing regional dishes such as fried rabbit "à caçador" or stewed wild boar.
With an incredible location facing the Ria Formosa lagoon, and a fresh, creative menu, the restaurant Capelo has its kitchen in good hands. Squid, cuttlefish, flounder and grouper are the most sought-after grilling fish. Inside the restaurant, there is a cozy atmosphere, and an aquarium with live seafood. Finish lunch or dinner by dipping into a selection of local and homemade sweets.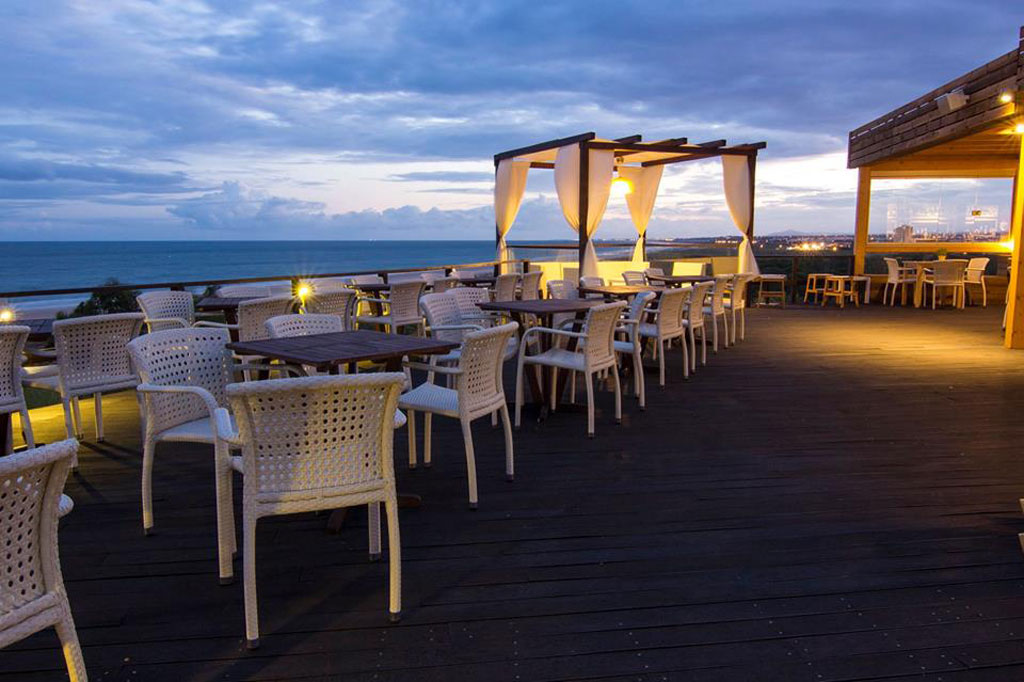 You cannot go through summer without a delicious cocktail and a magical sunset. This hidden gem has magnificent views over golden dunes and pine forest, as well as some of the best cocktails you will find, and a selection of delicious local "tapas".
About Rui Silvestre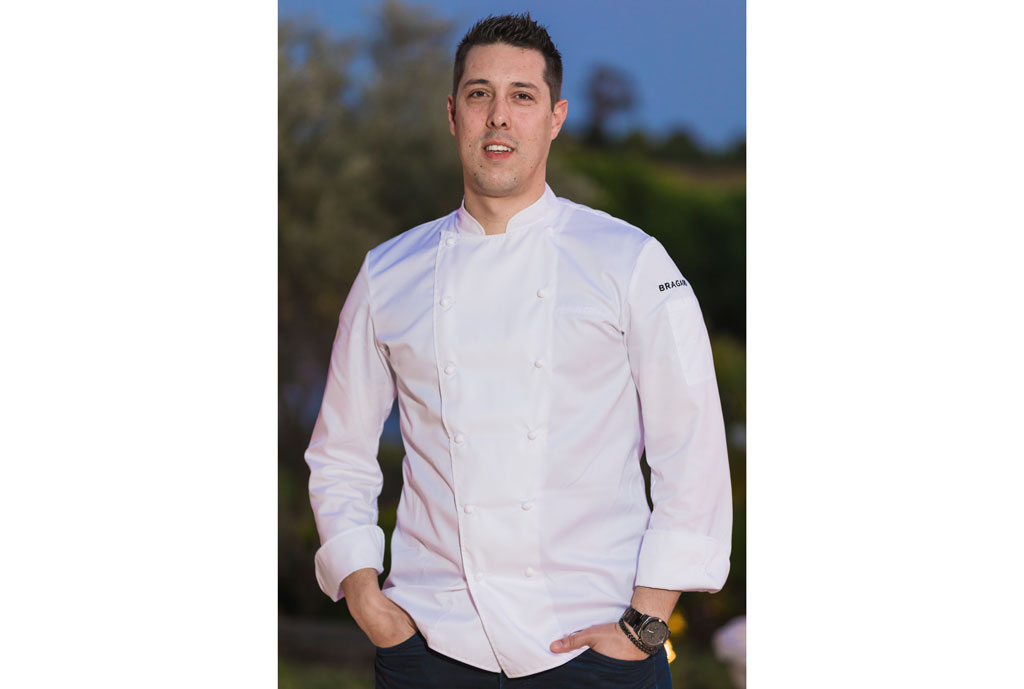 Born in Valongo, in the north of Portugal, he has been living in the Algarve since he was 10 years old. He soon discovered his passion for the culinary arts and decided to travel and explore other gastronomic cultures and flavours to improve his skills and knowledge. Following several years working in restaurants across Europe, including Christophe Bacquié's three Michelin star restaurant in Le Castellet, he has returned to his roots bringing with him, flavours and influences from all over the world. In 2015, Rui attained his first Michelin Star, becoming the youngest Portuguese chef ever, at 29 years of age, to win this much-coveted award. As the Executive Chef of Vistas Restaurant at Monte Rei Golf & Country Club since 2018, Rui and the team quickly established a bright new name in the Algarve food scene. This July, the Vistas team hosted the East Algarve's first Michelin starred gastronomic event – Stars, Food & Wine, bringing together some of Europe's finest chefs, including several of Portugal's best, such as Henrique Sá Pessoa, of Alma in Lisbon and Ricardo Costa of the Yeatman Hotel in Porto. For more information on the food and wine in Algarve, go to visitalgarve.pt
MORE FOODIE GUIDES:
Best Places to Eat in St. Lucia / Best Places to Eat in Bristol
---