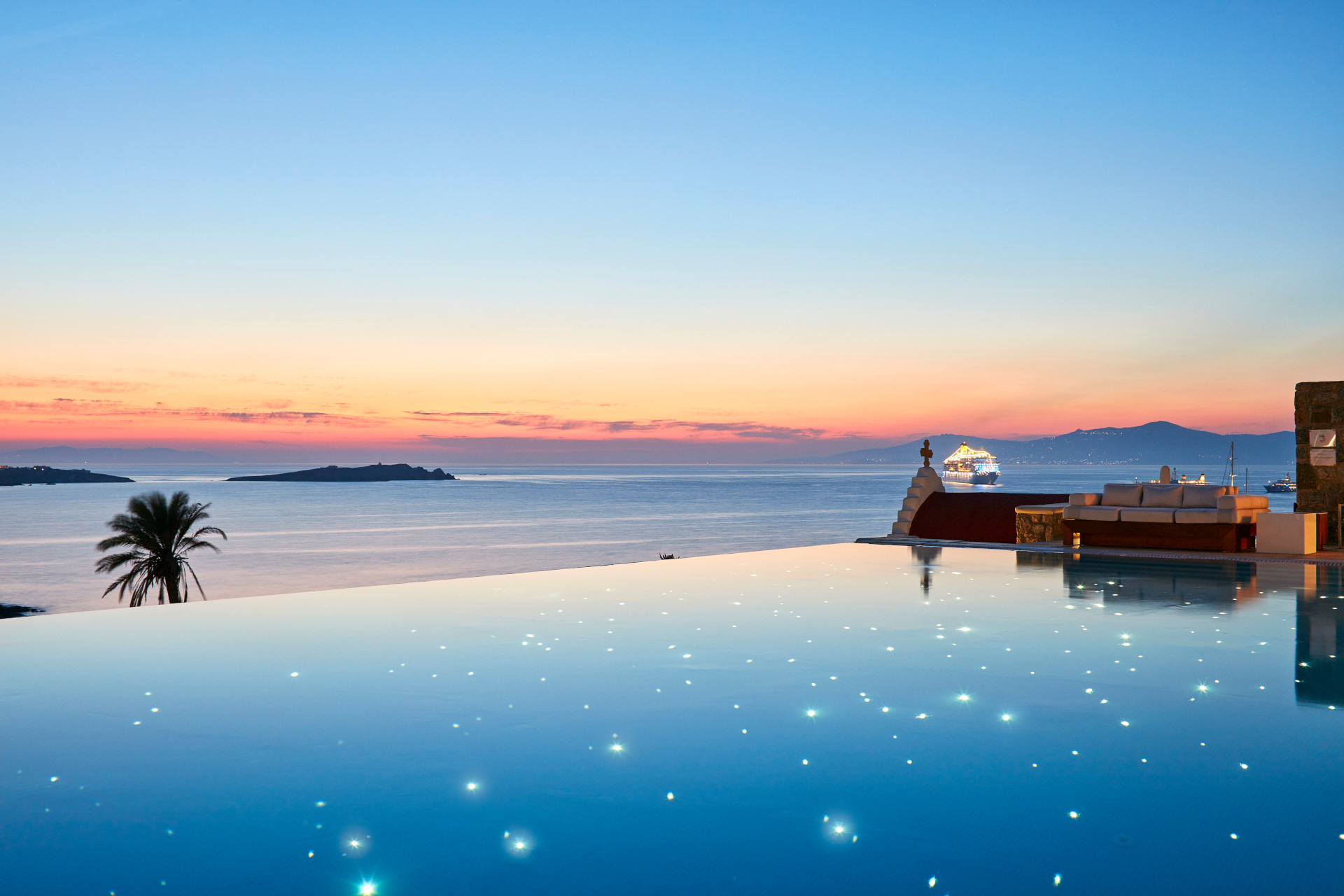 Bill & Coo Hotels Mykonos Review
---
Escape to the Mykonos coast
For discreet Mediterranean glamour, Bill & Coo Mykonos is a charming stay, says Eva Ramirez 
Bill & Coo Hotels Mykonos Review
Elegance and a subtle sense of luxury abound at two boutique properties from this group. A short walk from Mykonos Town and overlooking the cerulean waters sits Bill & Coo Suites and Lounge, while Bill & Coo Coast is an intimate seaside retreat set back along Agios Ioannis beach. The latter is adults only, but both offer unparalleled relaxation and the attentive service of a boutique hotel.
STAY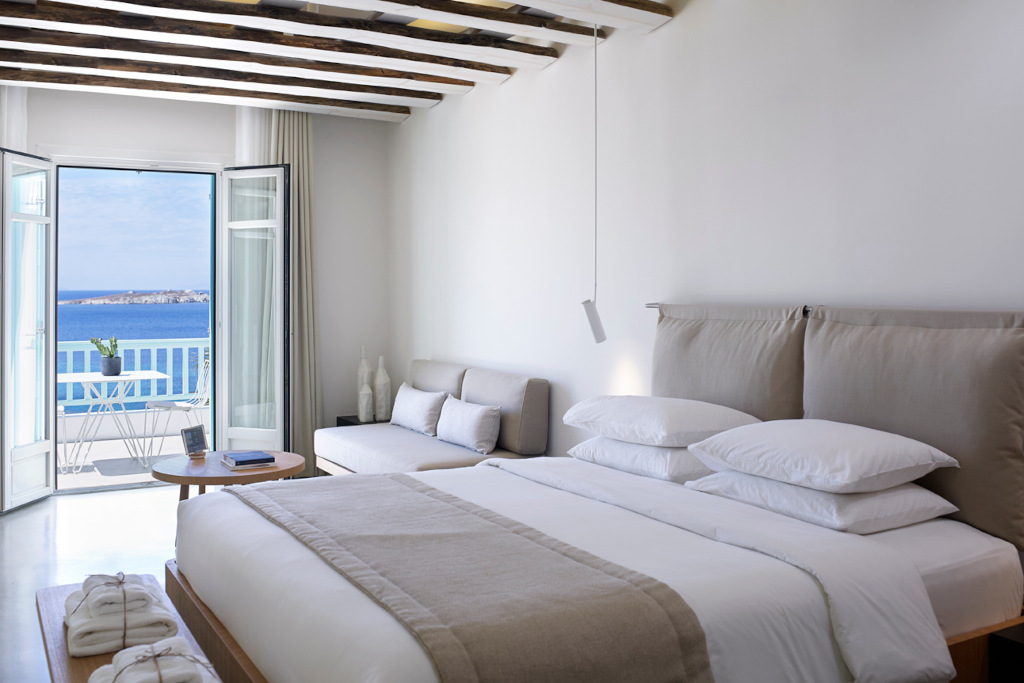 At both properties, terrenial colours infused with the environment have a grounding effect. Abundant light and a harmonious blurring between indoors and outdoors have a refreshing appeal and great sense of spaciousness. Bill & Coo Coast is surrounded by lush, unspoilt vegetation and houses 15 suites, all offering pristine views that come alive at night with the twinkling lights of the island.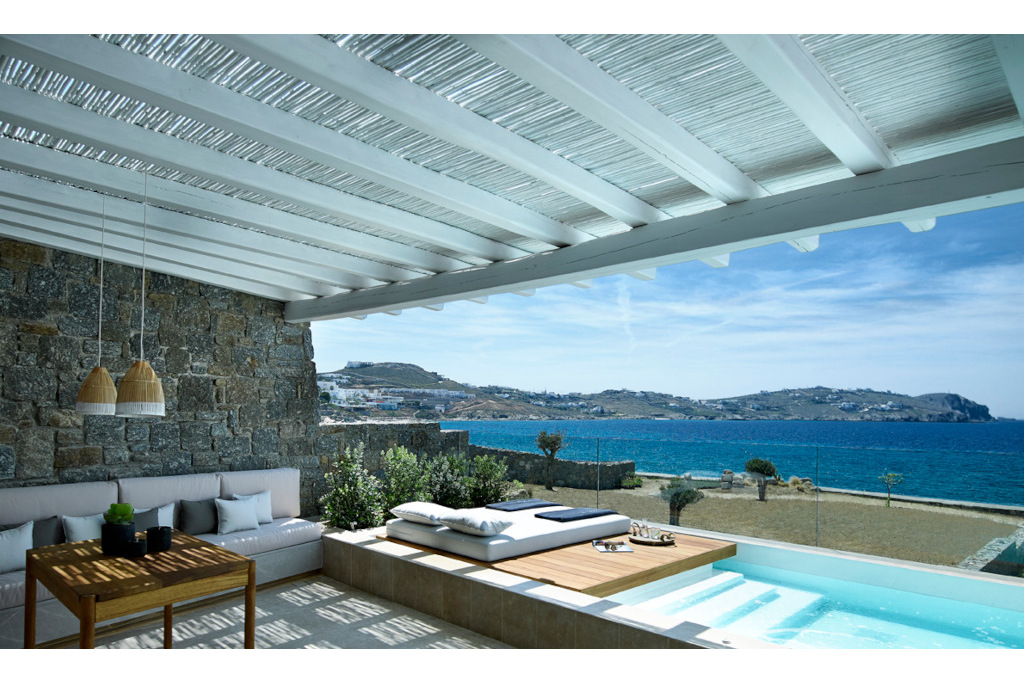 Next to Windmills of Kato Mili you'll find Bill & Coo Suites and Lounge, the slightly larger property with more of a buzzing atmosphere. Here, there are 32 suites and a collection of three private villas which can be hired separately or combined to form one exceptional private residence.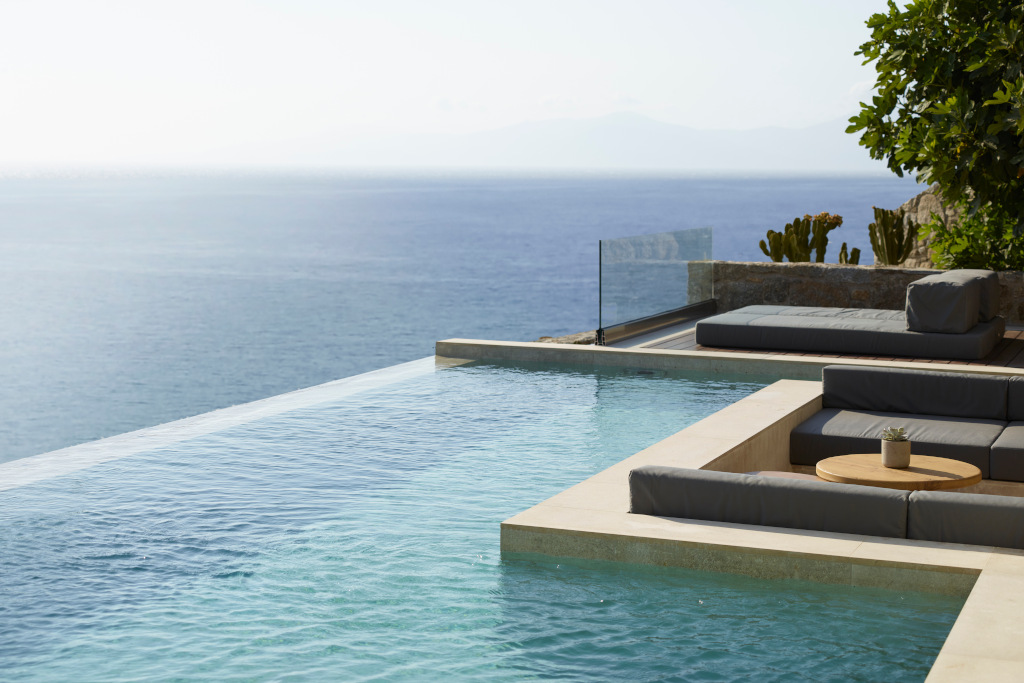 Particularly great for large-scale celebrations or if you're a big group wanting a little more independence and privacy but with all the luxury trimmings: private yoga and pilates sessions, a masseuse, a chauffeur, yachting and helicopter experiences or a babysitter.
DO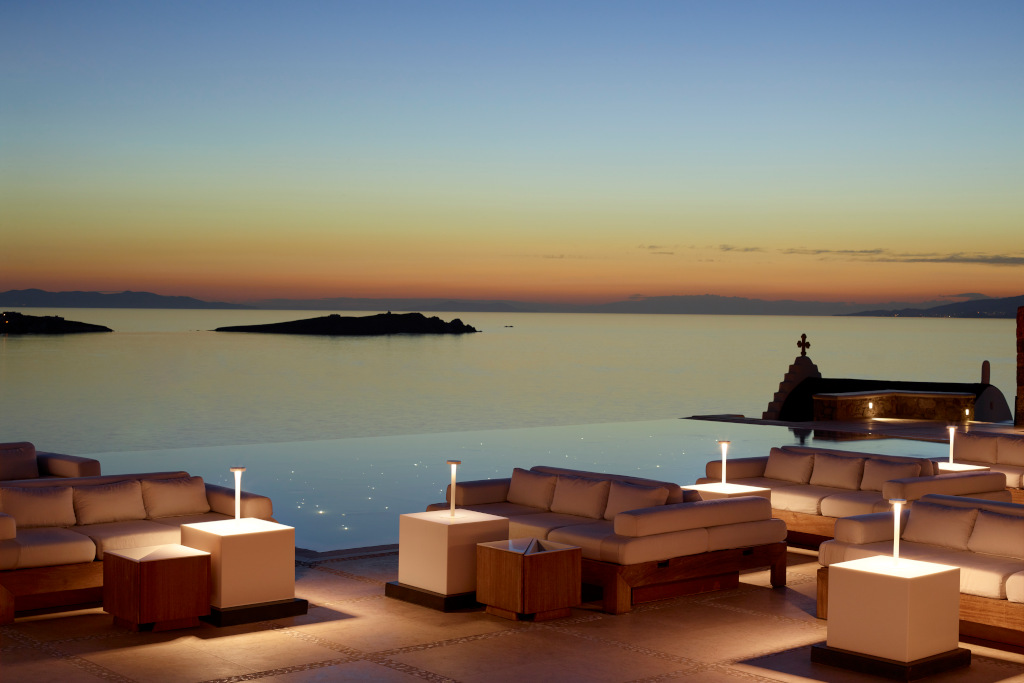 Bill & Coo Suites and Lounge is all about chic infinity poolside lounging with low-fi beats humming in the background. If being within walking distance of the old town is a must, opt for this property as it's just a short stroll away.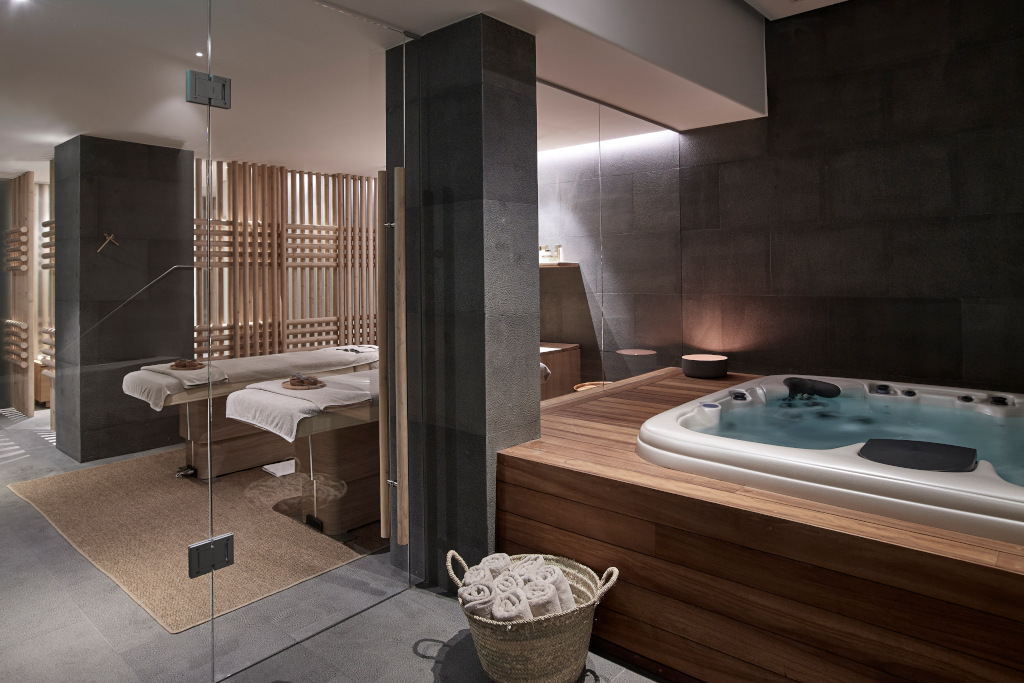 The subterranean spa is available to all guests and is a lovely little escape with hydrotherapy, a sauna and steam room as well as Valmont treatments. Bill & Coo Coast has a quieter, more romantic vibe that's perfect for honeymooners, plus you can enjoy the rustic privacy of Agios Ioannis beach.
EAT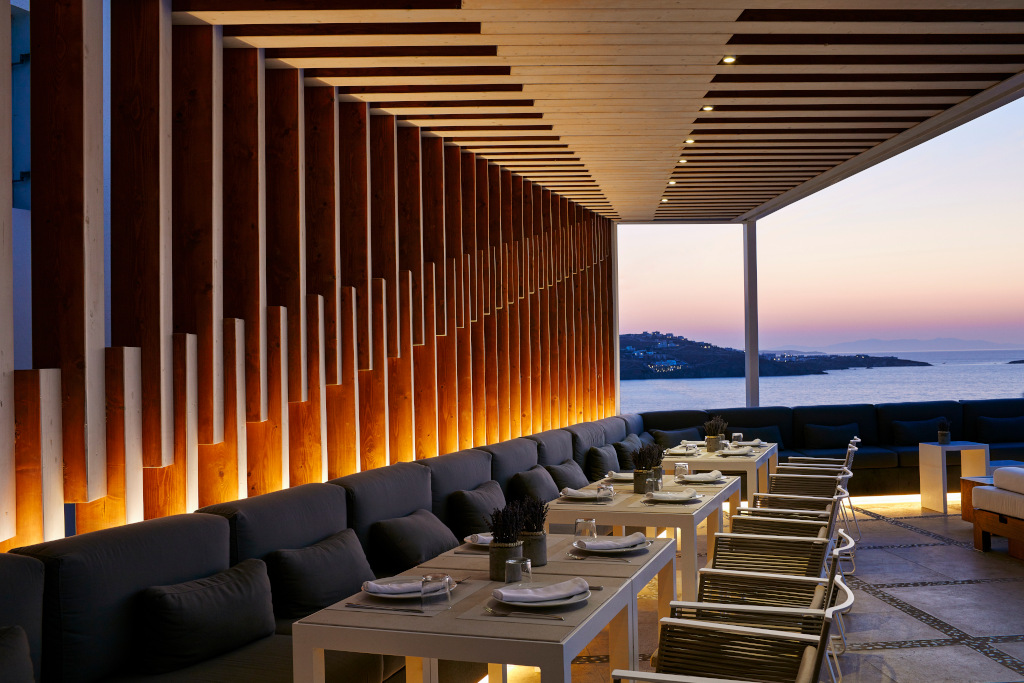 At Suites and Lounge, take in the famous Mykonos golden hour (and snap your best selfies) while enjoying cocktails at the chic Sunset Lounge bar before enjoying one of few fine dining experiences on the island at Gastronomy Project.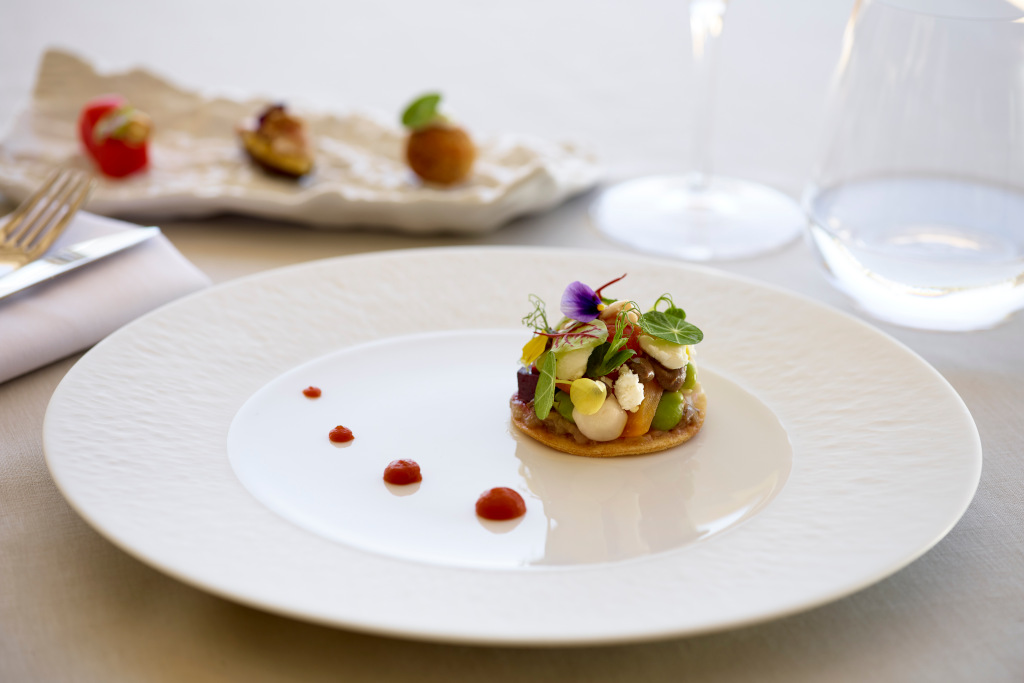 The sommelier will help you select the best bottle from the hotel's own wine room, which houses a mouthwatering selection of fine rare and old bottles as well as contemporary choices from Greek and worldwine winemakers. For a light lunchtime sip, the La Tour Melas Idylle d'Achinos Rosé is a Greek version of Whispering Angel that's far more refined – and local.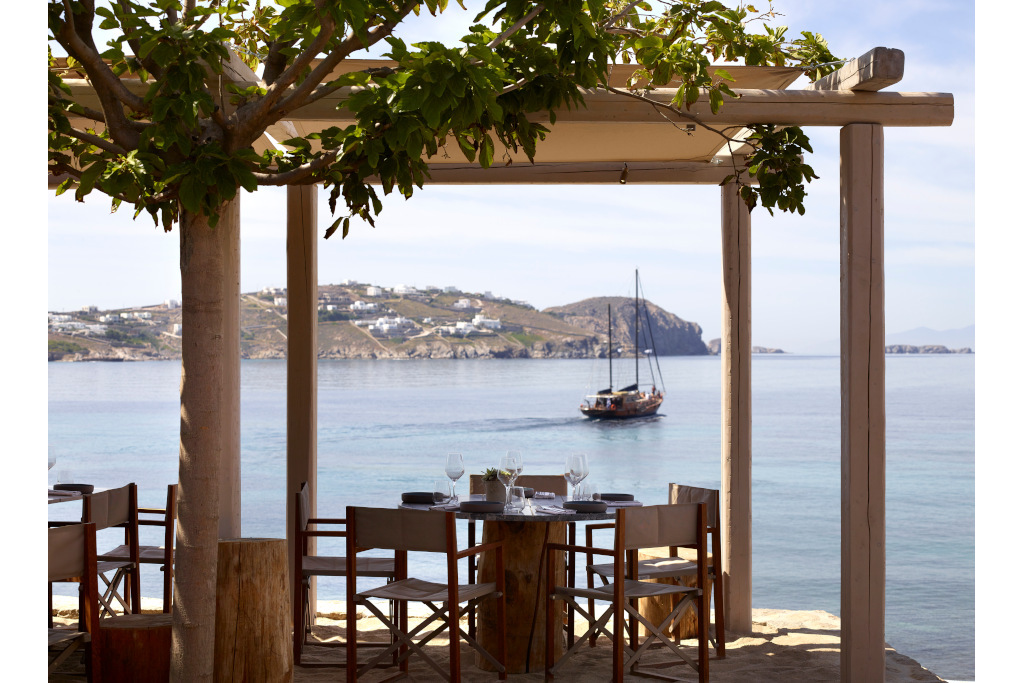 Over at Bill & Coo Coast, the award-winning Beef Bar is just next door and serves mouth-watering cuts (the Kobe beef gyros is on another level) as well as just-caught seafood. The vibe here is effortlessly cool – think sundowners, ouzo, and your best "oh I just threw this on!" outfit.
THE FINAL WORD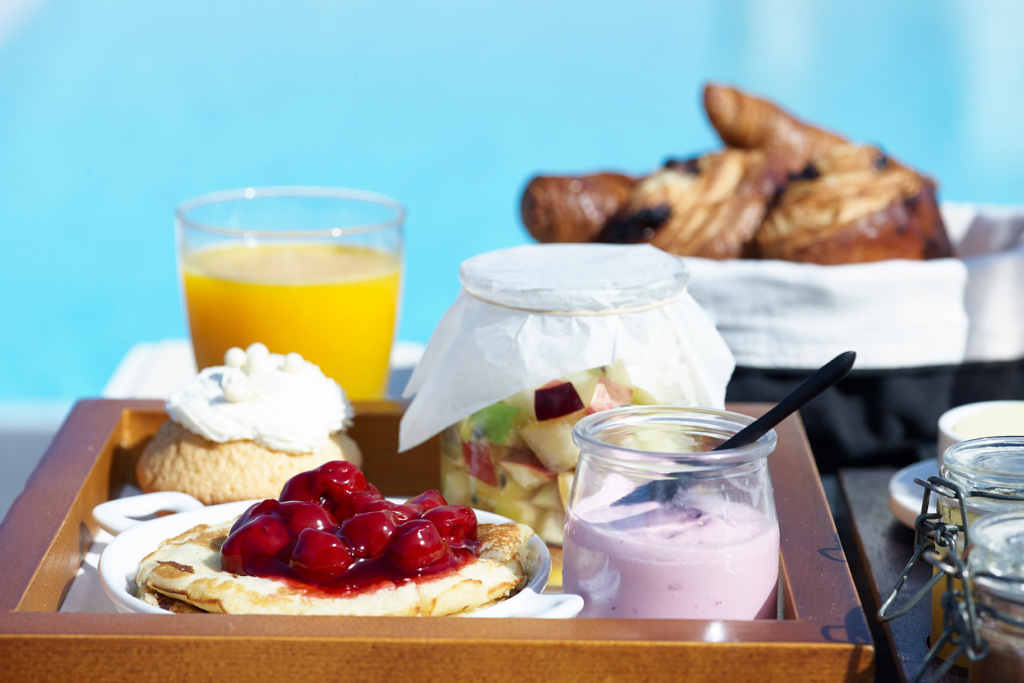 A la carte breakfast has countless traditional and continental options, all bursting with the fresh taste of seasonality. Punchy fresh pressed juices are a great way to start the day, but you'll be  waylaid in a matter of seconds by the homemade Nutella, mango jam and freshly-baked bread that's presented – it's divine.
BOOK IT: bill-coo-hotel.com
Nightly rates at Bill & Coo Villas start from €1,400, inclusive of VAT and breakfast
Nightly rates at Bill & Coo Suites & Lounge start from €460, inclusive of VAT and breakfast
Nightly rates at Bill & Coo Coast start from €600, inclusive of VAT and breakfast
READ MORE: 
The Best Greek Islands: A Guide / 18 Romantic Escapes for Valentine's Day / Hot New Hotels 2022: International Openings