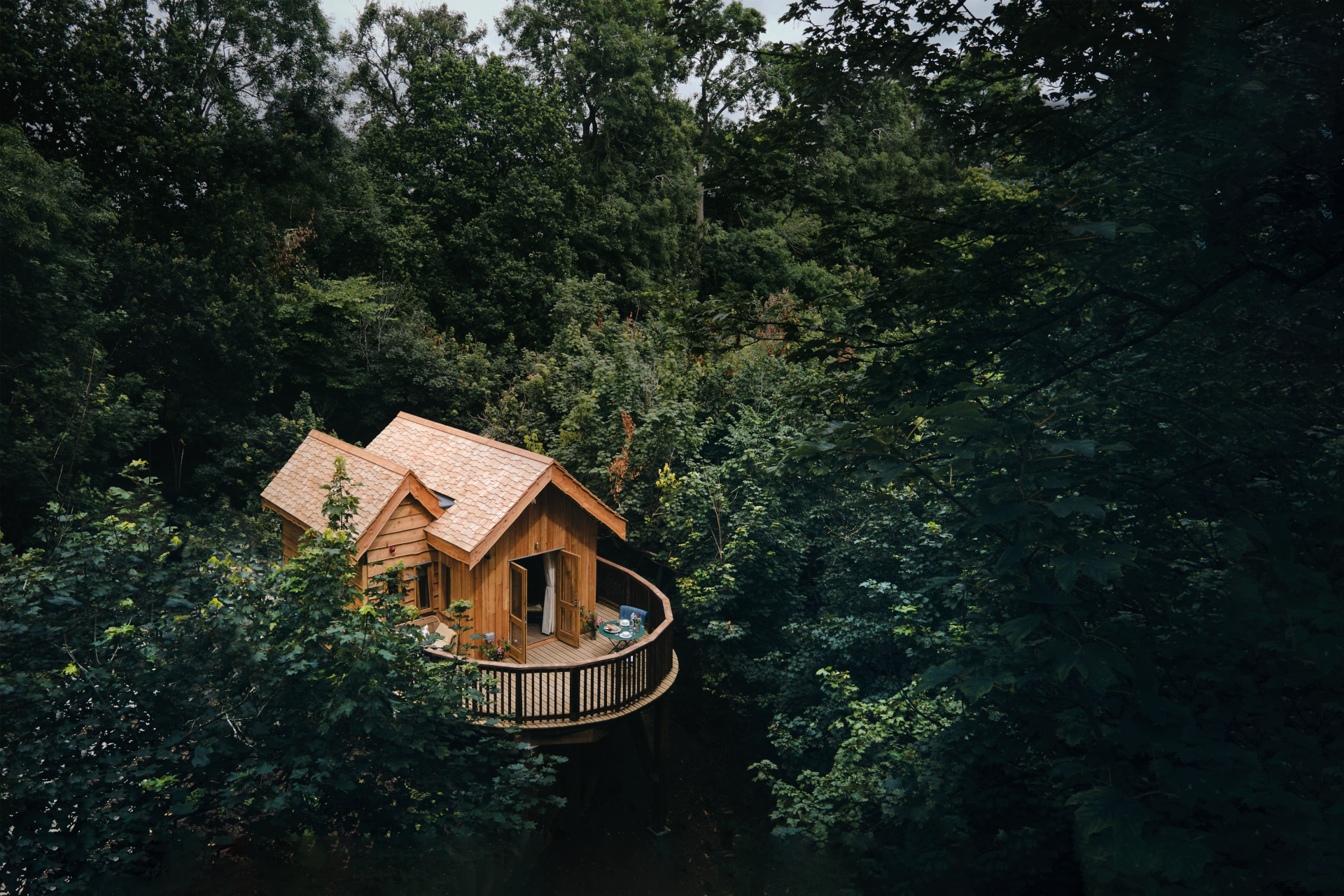 Britain's Cosiest New Hotels
---
One, two, three... Ahhh. And breathe.
Period fireplaces, hearty food, and snug interiors. From country escapes to boutique townhouses, we've found the cosiest new hotels in the UK for a restful retreat. Whether you're escaping some English rain or you just want a cosy spot for a romantic getaway, these hotels are so snug you won't want to leave the room…
Read the C&TH Responsible Tourism Guide
Britain's Cosiest New Hotels
Callow Hall – Ashbourne, Derbyshire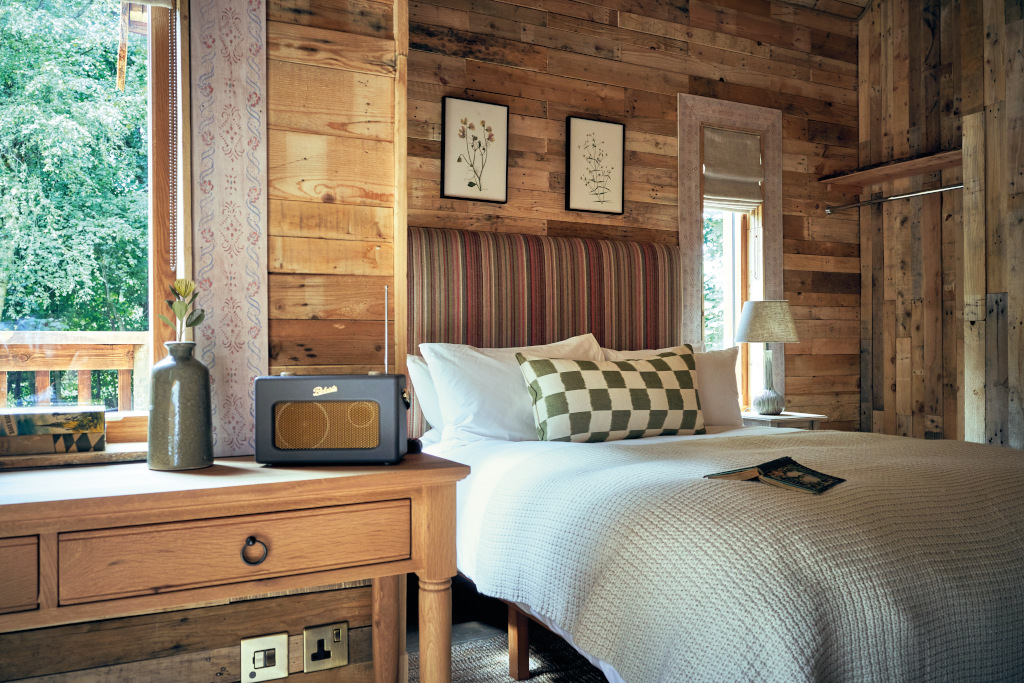 From the knotted coils of ivy scaling its grey stone walls to the 900-year-old Lebanese cedar tree standing guard at its entrance, Wildhive's Callow Hall certainly knows how to work its sylvan surroundings. But inside, the house, built in 1850, has 15 light-filled rooms with cavernous baths, period fireplaces and pheasant-studded from-the-bed views. Playful, bold interiors come courtesy of Isabella Worsley – who cut her teeth alongside Firmdale's Kit Kemp – and cosy libraries, snugs and reading corners give the whole place a languid go-slow feel. A swift golf buggy ride will take you up to the Hives – a clutch of peaceful hideaways tucked away in the surrounding ancient woodlands – from which you can set out to tromp the Peak District dales, stroll the manicured grounds of Chatsworth House or cycle the blissfully uncomplicated Tissington Trail. Return for a zingy Mappleton Mule or an aromatherapy massage in the coach house spa, then settle down in the pretty glass-encased restaurant to feast on the Peaks' finest produce, including tender Derbyshire beef, Calke Abbey venison and rum baba laced with honey made by Wildhive's on-site bees.
BOOK IT: wildhive.uk
Beaverbrook Town House – London
With a sister Japanese restaurant and interiors from the same combination of creative brain power, Sir Frank Lowe and interior designer Nicola Harding, the new Beaverbrook Town House feels very much part of the renowned Surrey estate's family. Convivial and welcoming from the moment you step in from Sloane Street, the hotel draws on Lord Beaverbrook's legendary taste for fine living and entertaining with a touch of mischief. Fourteen suites, styled with four-poster or half-tester  beds, have antique bureaus, a well-stocked cocktail trolley and lavish, velvet-trimmed curtains, a nod to the theatre, after which each suite is named. Decor is influenced by Art Deco zig-zag and geometric fabrics in punchy hues, against a backdrop of white bedlinen and sisal-covered floors. Historical treasures, saucy curios and vintage posters line bookshelves, mantels and walls. The bar, with its glossy sapphire and berry wall tiles, stained glass and leather-lined booths, offers an amuse-bouche of what to expect elsewhere. Whether you stay the night or pop by for a snifter while shopping, Beaverbrook beguiles and delights.
BOOK IT: beaverbrooktownhouse.co.uk
The Talbot – Malton, Yorkshire
Located in the northern food capital of Malton, in Yorkshire, The Talbot is an elegant 17th-century coaching inn combining tradition and modernity  in equal measure. Head back here after a long day hiking on the North  Yorkshire Moors, exploring the glorious coastline just over 25 miles away (the beach at Filey is well worth a visit), or cheering on your horse to victory at York Races. You'll be welcomed by roaring fires in the inviting sitting rooms and bar, as well as sumptuous four-poster beds and free-standing baths in the 26 rooms. Dinner is served in the wood-panelled restaurant, offering up seasonal menus cooked from locally sourced ingredients. Try the sirloin steak from Yorkshire's Wateredge Farm, washed down with a hearty pinot noir from the wine list and followed by a slice of sticky toffee pudding – you'll certainly sleep well after that. Before you leave, stock up your pantry from the Talbot Yard Food Court (just over the road), with heavenly bakes from Bluebird Bakery, macaroons from  master patissier Florian Poirot, and rhubarb gin from Rare Bird Distillery.
BOOK IT: talbotmalton.co.uk
Alice Hawthorn – Nun Monkton, Yorkshire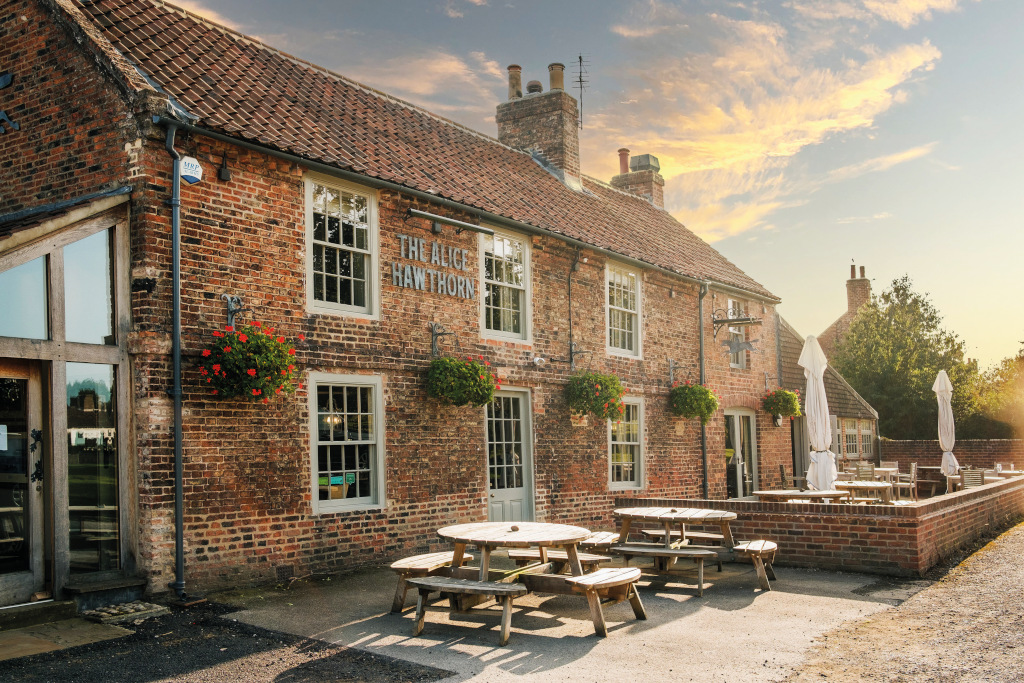 If you're not feeling at one with the world, get in your car, and from wherever you are, set your Satnav to Nun Monkton. Turn  off  the  A59,  follow  the  road  around  until  you  arrive  in  a  place  that  will  restore  your  faith  in  England,  in  people  and  in  yourself.  What  opens  out  before  you  is  a  gorgeous village green (20 acres or so), where cattle pile in the duck-filled pond for a drink, impeccable houses with riotous flower-filled gardens line each side of the green beyond which are  miles  and  miles  of  the  finest  Yorkshire  countryside.  The  beating heart of this village, once owned by Katherine Parr's second  husband,  is  The  Alice  Hawthorn,  which  has  been  serving pints to locals and strangers alike for over 200 years. A  beacon  of  warmth,  cosiness  and  a  refuge  from  the  rain  on  inclement  days  or  a  heavenly  spot  to  soak  up  the  sun  on  the  outside  terrace  (don't  go  without  ordering  home-made  parmesan and truffle crisps), The Alice Hawthorn is steadfast in her welcome and serves up the best grub for miles around. And  now,  hooray,  you  can  also  stay  the  night  too.  Last  year  the project to build 12 rooms came to fruition and it will only serve to bring more people to this little pocket of perfection.
BOOK IT: thealicehawthorn.com