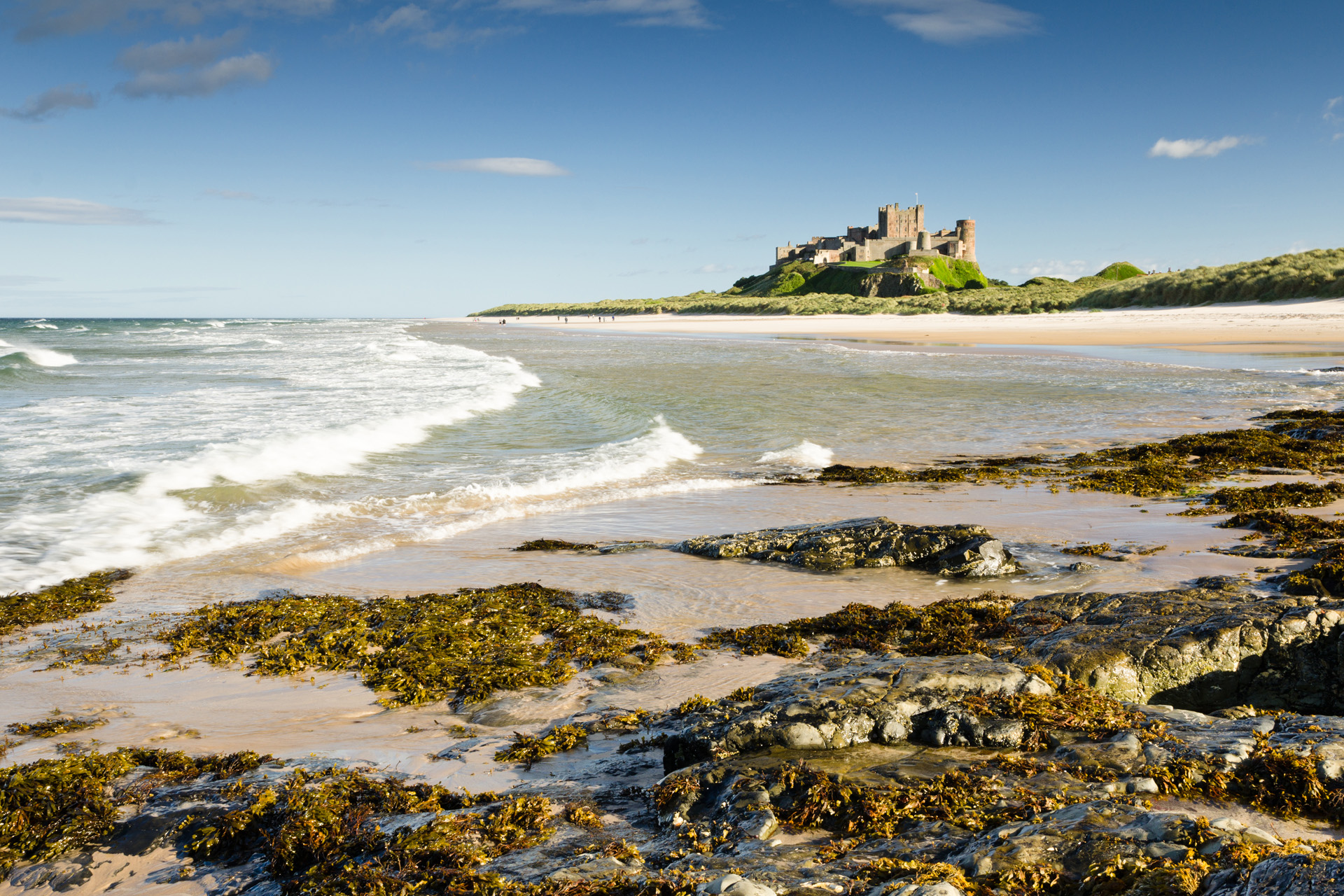 Coastal and Lake Staycations That Will Make You Feel Like You're Abroad
---
Avoid the travel chaos – stay on British shores
Daunted by the travel chaos wreaking havoc on UK and European travellers, but desperate nonetheless for a waterside escape? Luckily, there are plenty of UK coastal and lake staycation destinations that will make you feel like you've travelled to a far-flung destination. Here's the C&TH pick of the best.
It has been called the summer of 'travxiety': last minute cancellations, mammoth queues, and lost baggage is leaving British and European travellers regretting planning a summer holiday abroad, rather than feeling relaxed. Luckily, in the UK, we are blessed with a whopping 7,700 miles of coastline, and nowhere in the UK is further than 70 miles from its nearest beach. Likewise, we have 40,000 lakes, lochs and reservoirs, and over 120,000 miles of river – water, water everywhere! 
James Foot, on-the-water expert at Borrow A Boat – the Airbnb of boats – says: 'As an island nation, we're very lucky to be surrounded by beautiful coastline. Over the last two years, we've noticed a significant increase in the popularity of UK water-based breaks – this growth is undoubtedly due to the recurring lockdowns and travel bans. We're finally enjoying the beauty that's in our own backyard.'
So, whether you fancy a trip to that nearest beach, or you're looking to go further afield, here are the top UK beach and waterside holiday destinations that'll make you feel like you're abroad.
Waterside Staycations That Will Make You Feel Like You're Abroad
Cornish Coast: Aurora, Whitsand Bay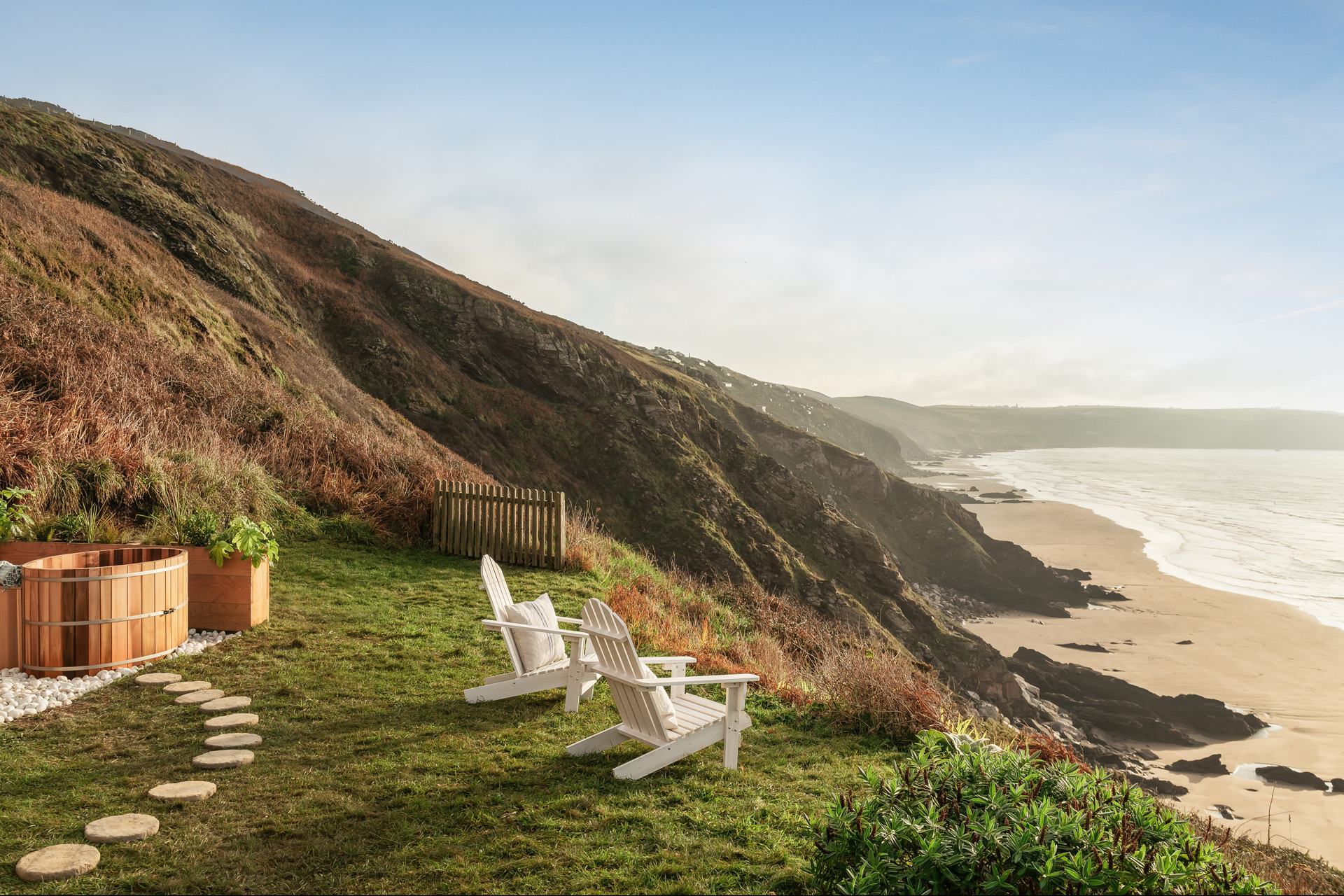 Cornwall attracts five million visitors every year – and for good reason. Sandy beaches and palm trees, ragged cliffs and surfing hotspots, delicious food and exciting tourist attractions: it's a destination that feels distinctly continental, right on British shores – perfect for a coastal staycation. And it doesn't get more beachside than Aurora in Whitsand Bay. Nestled into the Cornish clifftop, this ocean pad is perfect for those wanting to embrace seaside living this summer. 
BOOK: Availability from 19 August; sleeps two; from £1,250 per short break. + 44 (0) 1637 881183 / uniquehomestays.com
Norfolk: The Clubhouse, Fritton Lake
Part of the impressive Somerleyton Estate, The Clubhouse is a charming boutique hotel – a home away from home surrounded by acres of wildland and the beautiful two mile-long Fritton Lake. Rustic, homely, and brimming with character, The Clubhouse is a perfect base for a lakeside holiday – dogs are welcome, too. There are numerous activities to be enjoyed at Fritton, but the rewilding tour is the best way of getting to know the grounds. From spotting native wildlife to an insightful boat trip across the lake, Fritton is passionate about rewilding, so much so that it has given 'over 1,000 acres of land on the Norfolk/Suffolk border back to nature', according to the estate, and is a key part of the Wild East nature restoration project, co-founded by Hugh Somerleyton himself.
BOOK: £160 per night for a double room in The Clubhouse, including breakfast. frittonlake.co.uk
The Weekender: Fritton Lake, Great Yarmouth
Pembrokeshire: Barafundle Bay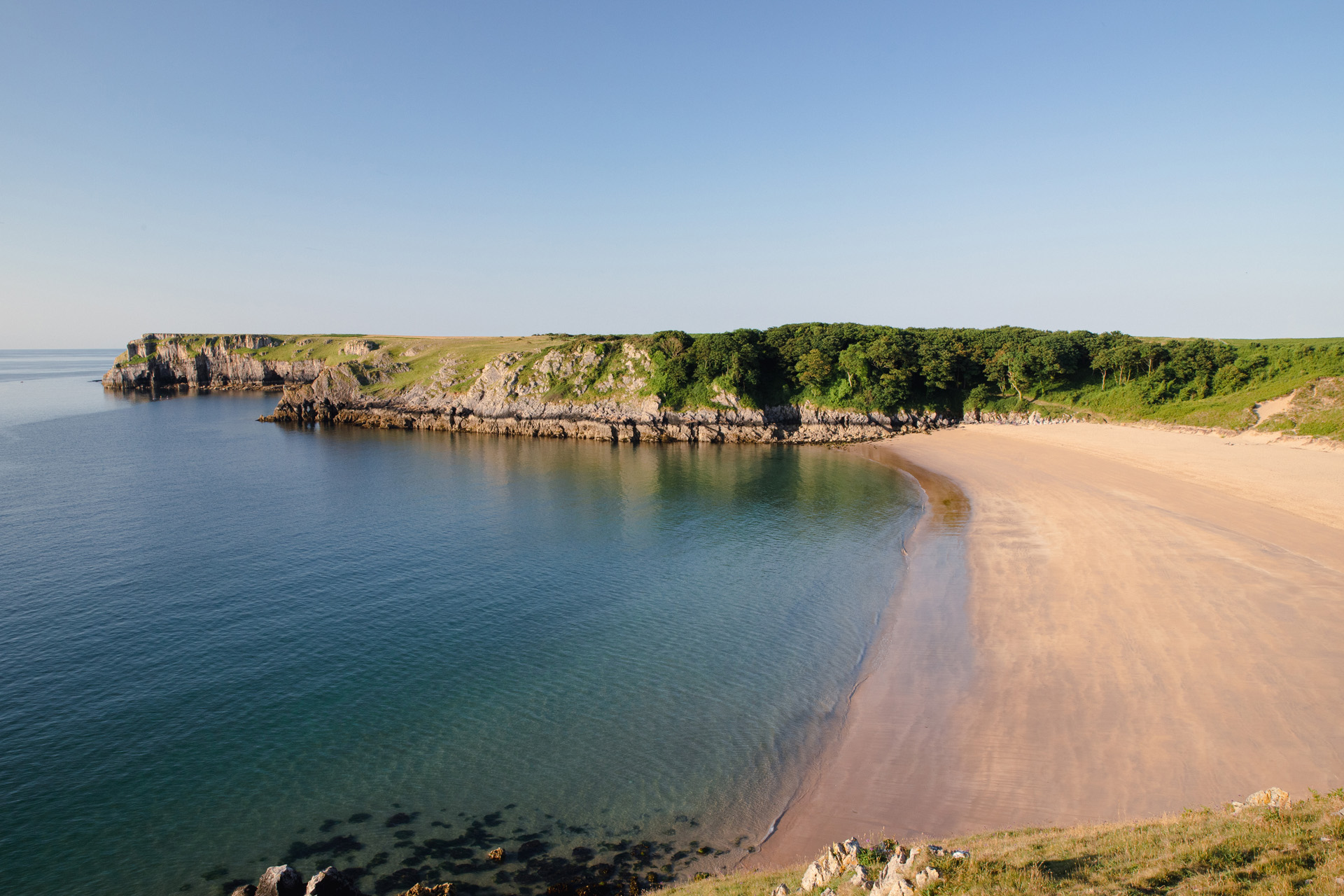 Bringing new weight to the term 'hidden gem', Barafundle Bay is only accessible after a half mile walk along the Pembrokeshire coastline and up (and down) some particularly steep steps. With its golden sand and crystal-clear waters, you'll feel like you've travelled to the Mediterranean – except without all the crowds. The closest towns are Stackpole Quay (0.5 miles) and Broadhaven South (1.3 miles), where quaint inns can be booked or home rentals hired.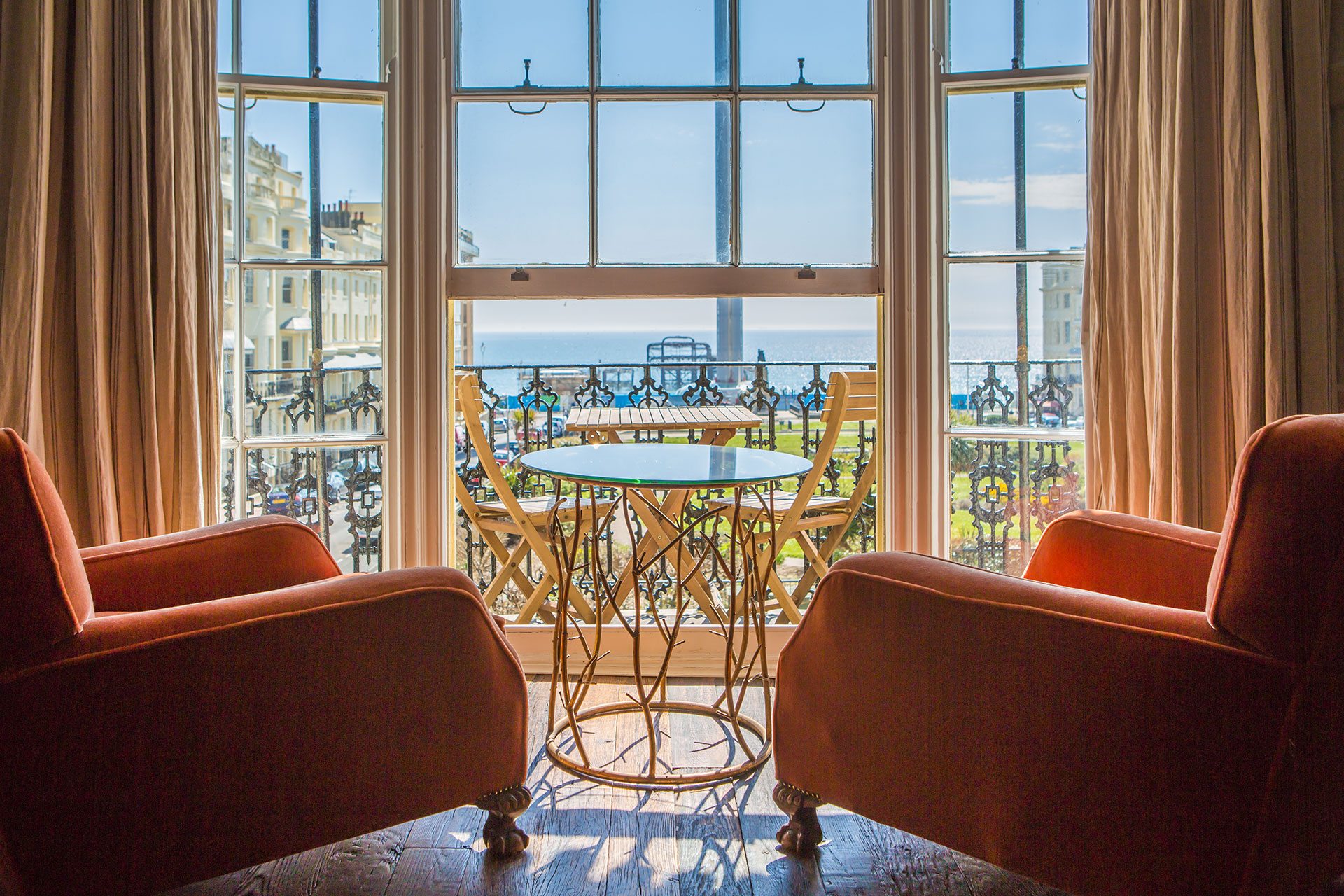 Brighton is a classic coastal staycation, but this hotel has an artistic twist. The story of the Artist Residence group began thirteen years ago when Justin and Charlie Salisbury first met as students. Justin's mum, who'd just bought a Brighton guesthouse in need of renovation, was seriously injured in an accident and 20-year-old Justin stepped in. Having no idea how to tackle the redecoration, he filled the listed townhouse with artists, asking them to decorate the rooms in return for free board. And so the first Artist Residence, successful and buzzy, was born. It was soon joined by four more: in Penzance, Pimlico, Oxford, and Bristol. The Brighton original has sea views and retro-style bedrooms, ranging from tiny crash pads to a huge suite. The two newest art bedrooms were designed by Ben Eine and Pure Evil, while artists Maria Rivans, Charlie Anderson, Fox Fisher and Jessica Albarn have designed four other fabulous rooms. There's also the Clubhouse, a relaxed neighbourhood hangout serving breakfast, drinks and small plates.
BOOK: +44 (0)1273 324302 / artistresidence.co.uk
Scotland: The Machrie, Islay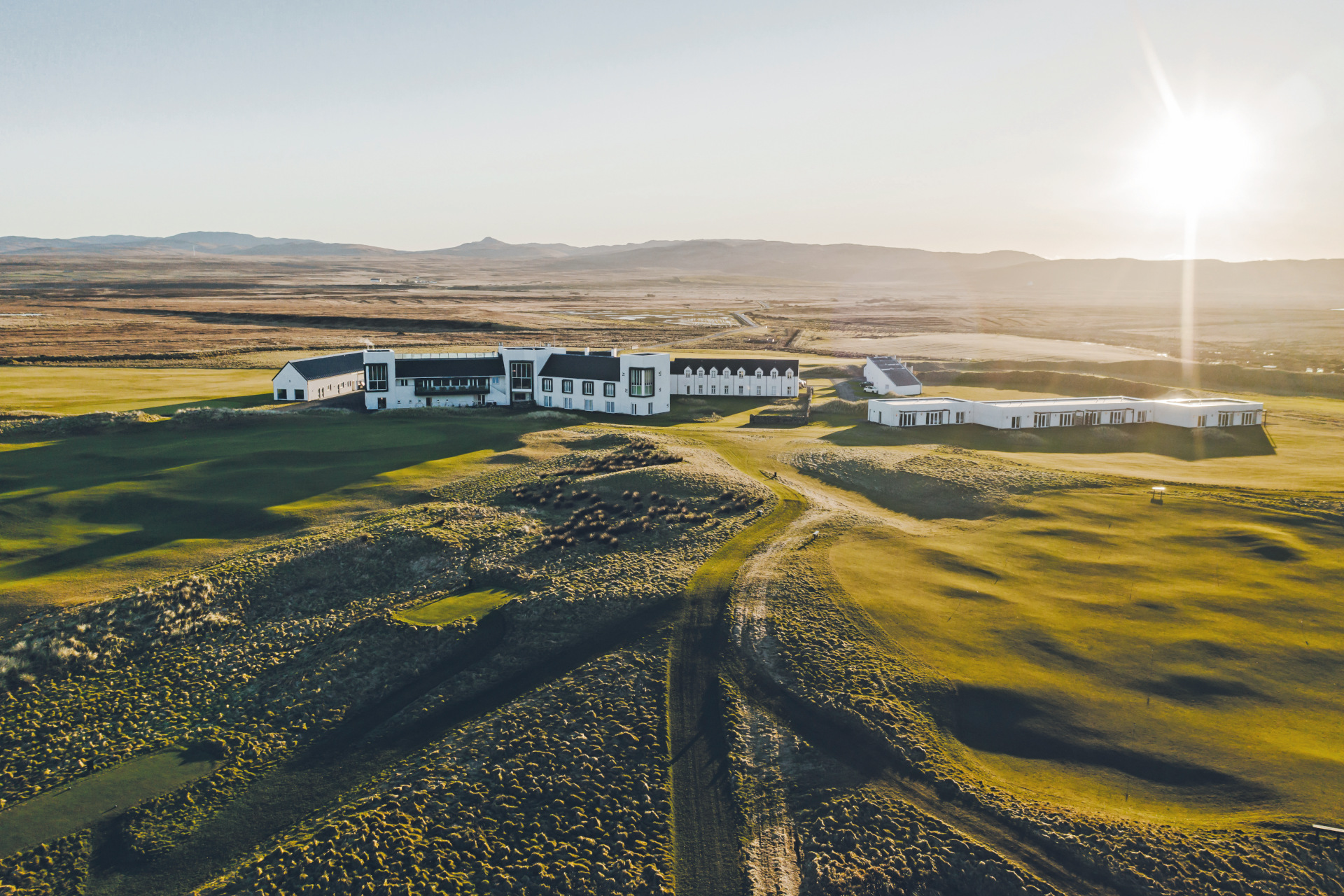 Nestled on a seven-mile beach, right by the dunes on the Isle of Islay, The Machrie is ideally located for a remote, Scottish island staycation. The 47 clean-lined contemporary rooms, suites and lodges are comfortable and spacious. For golf lovers, former European Ryder Cup vice captain D J Russella designed The Machrie's championship course. There's also e-bikes for exploring, scenic coastal pathways on the doorstep, and the hotel can arrange fishing trips and guided sea kayaking to spot seals, puffins and other wildlife.
BOOK: themachrielinks.com
Bournemouth: The Nici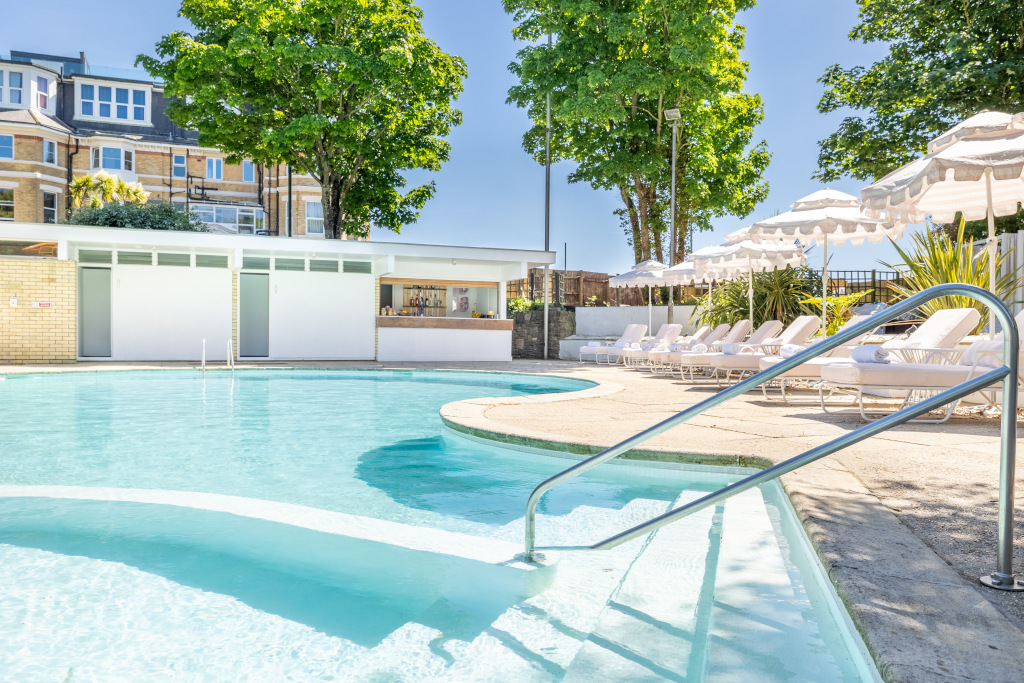 New five-star hotel concept, Nici Hotels, opened its first hotel in Bournemouth earlier this year. Having transformed what was formerly The Savoy into a new destination resort, the new hotel hosts 70 bedrooms, a vibrant bar and restaurant, outdoor terraces, landscaped gardens and a feature pool. Taking inspiration from Miami's South Beach lifestyle, Nici Hotels allows guests to dive right into the resort lifestyle for a fun and relaxing getaway.
BOOK: Rooms from £250 per night. +44 (0) 1202 018 555 / nicihotels.com
Read our review of The Nici: A Slice of South Beach on the South Coast
Northumberland: Bamburgh Beach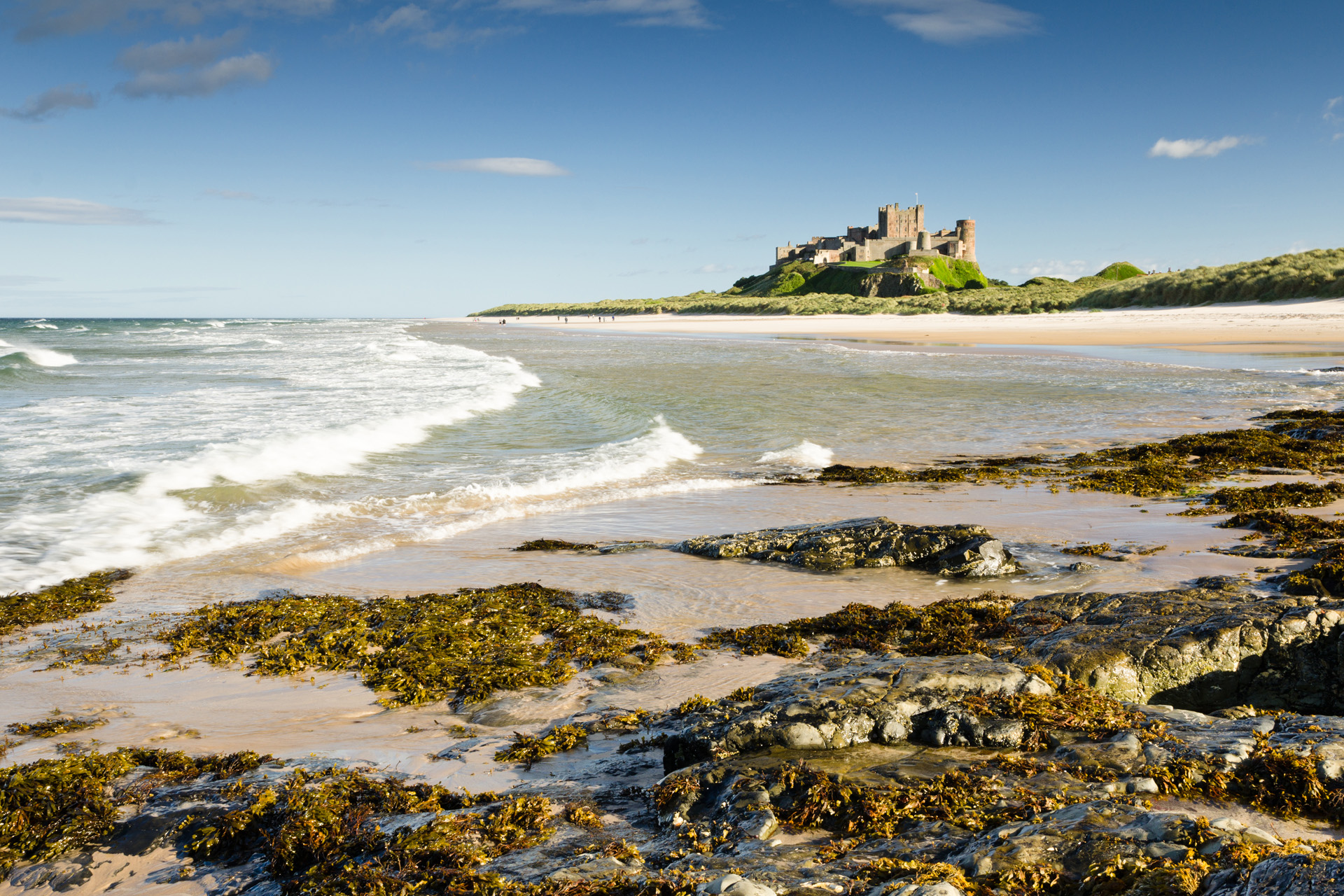 Pristine white sands prone to gorgeous, sweeping sunsets: Bamburgh Beach – considered one of the UK's most reliable surfing spots – is located in an Area of Natural Beauty, making for a stunning, northern, coastal staycation. The North Sea water never gets particularly warm, but a paddle in the summer months is refreshing, and the stretches of sand are ideal for sandcastle building. Stay in the nearby Bamburgh, and make sure  to visit the twelfth-century Bamburgh castle, looming at the end of the three-mile long stretch. It makes for an impressive backdrop – and while it may steal your gaze, be sure to divert your eyes out to sea, for lovely views of the Farne Islands.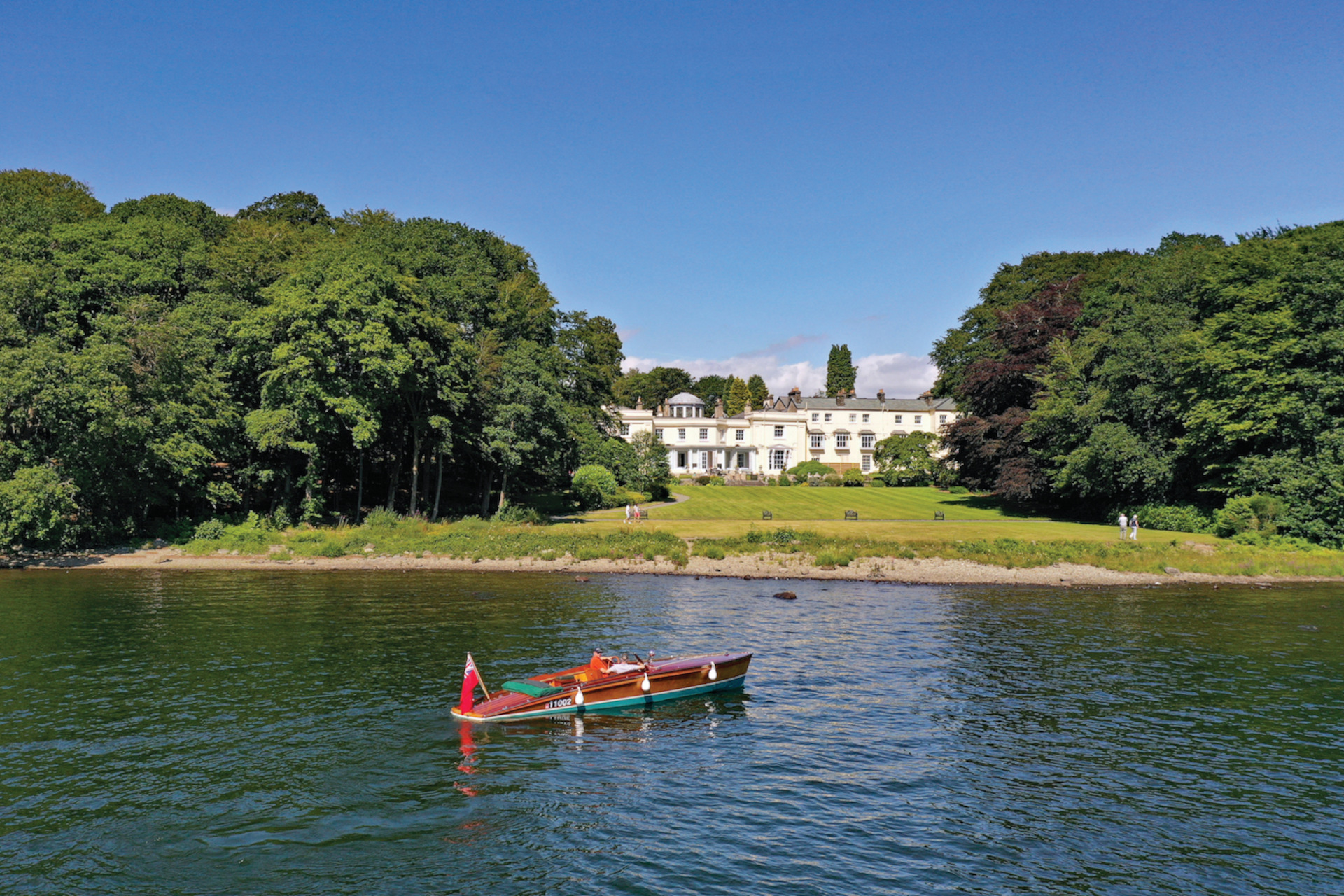 A Grade II-listed Georgian mansion surrounded by 17 acres of gardens and woodland, the family-run Storrs Hall has a prime position on the shores of Lake Windermere in the Lake District. There are 30 classic bedrooms in the main house, all with original features, grand proportions and antique furniture. Alternatively, you can stay in the 200-year-old stone Boathouse with a fire pit on the terrace (the perfect spot for watching the sunset) or in one of six contemporary Lakeside Suites (adults only) on a rocky outcrop above the lake, each with sliding glass walls and a cedar hot tub on a private deck.
BOOK: +44 (0)1539 447111 / storrshall.com
Read More: The Best Hotels in Cumbria
Kent: Botany Bay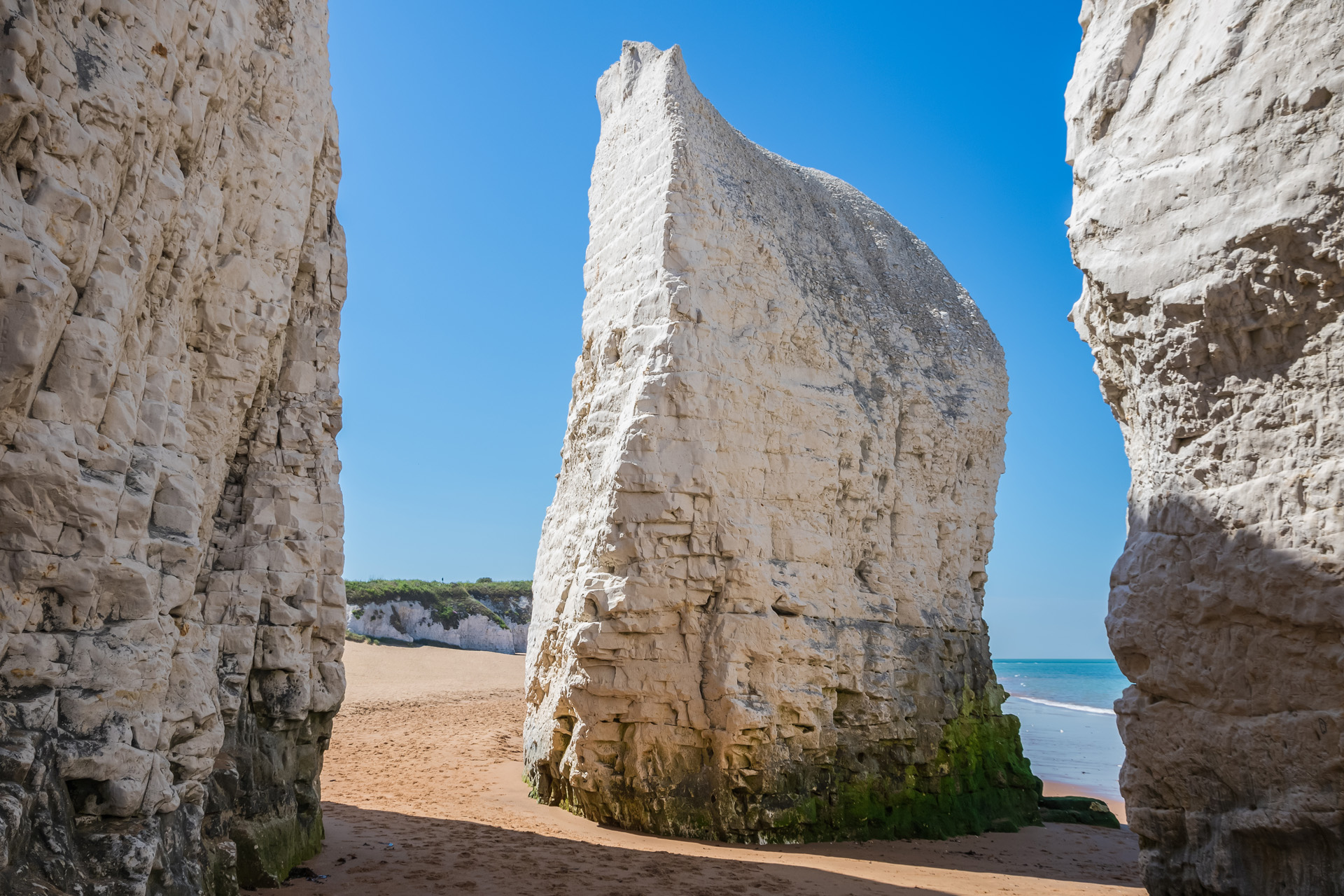 The famous white chalk cliffs of Kent really shine at Botany Bay, where chalk stacks dot the beach and plenty of sand can be enjoyed on a coastal staycation. There are plenty of places to stay in the nearby Broadstairs – a quintessential British seaside town. Not quite as famous as Sydney's beach of the same name, this hidden gem is an ideal beach trip for all the family; when the tide is out, explore rock pools and hunt for fossils with the kids.
North Yorkshire: The Coastal Townhouse, Whitby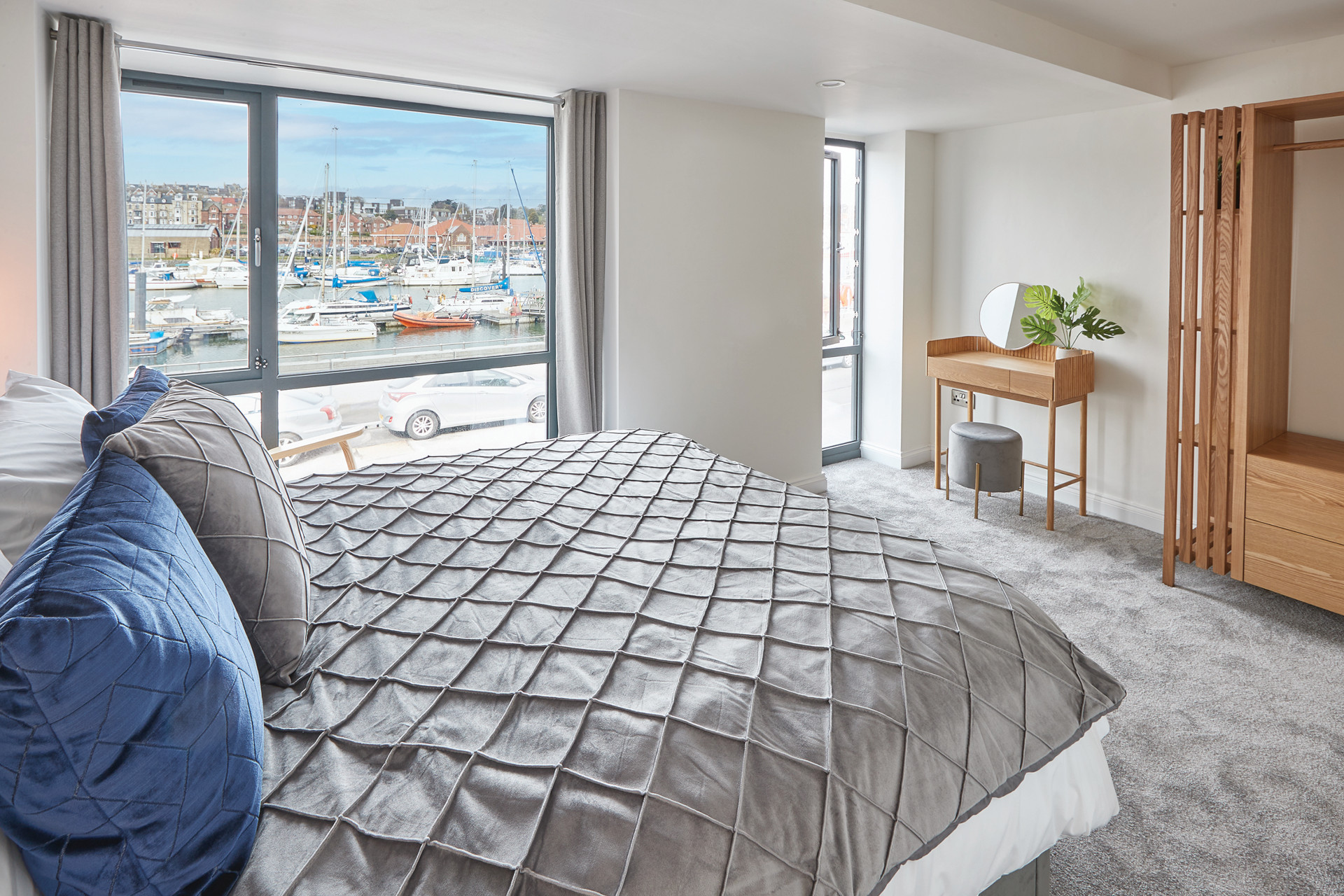 Think bracing walks, fish and chips (try the Magpie Café) and a warm Yorkshire welcome. A stay at this super-cool four-bedroom house, overlooking the bustling harbour in Whitby, offers the best of both worlds. Just a ten-minute walk from the charming narrow, medieval streets of this fabled fishing port – don't forgo booking Andrew Pern's newly opened The Star Inn The Harbour, an energetic climb up the 199 steps to the Church of Saint Mary or a peek at the ruined Gothic Whitby Abbey, which was the inspiration for Bram Stoker's Dracula. You should also absolutely hop in the car and take a breathtaking tour of North Yorkshire's stunning coastline and its epic beaches (oft overlooked), including Filey (26 miles south), which offers a seemingly endless unspoilt sandy beach. Head inland, and the North York Moors National Park is your mighty bucolic playground. After a day's outdoor activities, return to your pin-clean cosseting home from home to clink your Slingsby gin glasses on the balcony as the sun comes down over the bobbing boats.
BOOK: From £135 per night. +1 (833) 483 0366; homesandvillasbymarriott.com
Surrey: The Runnymede on Thames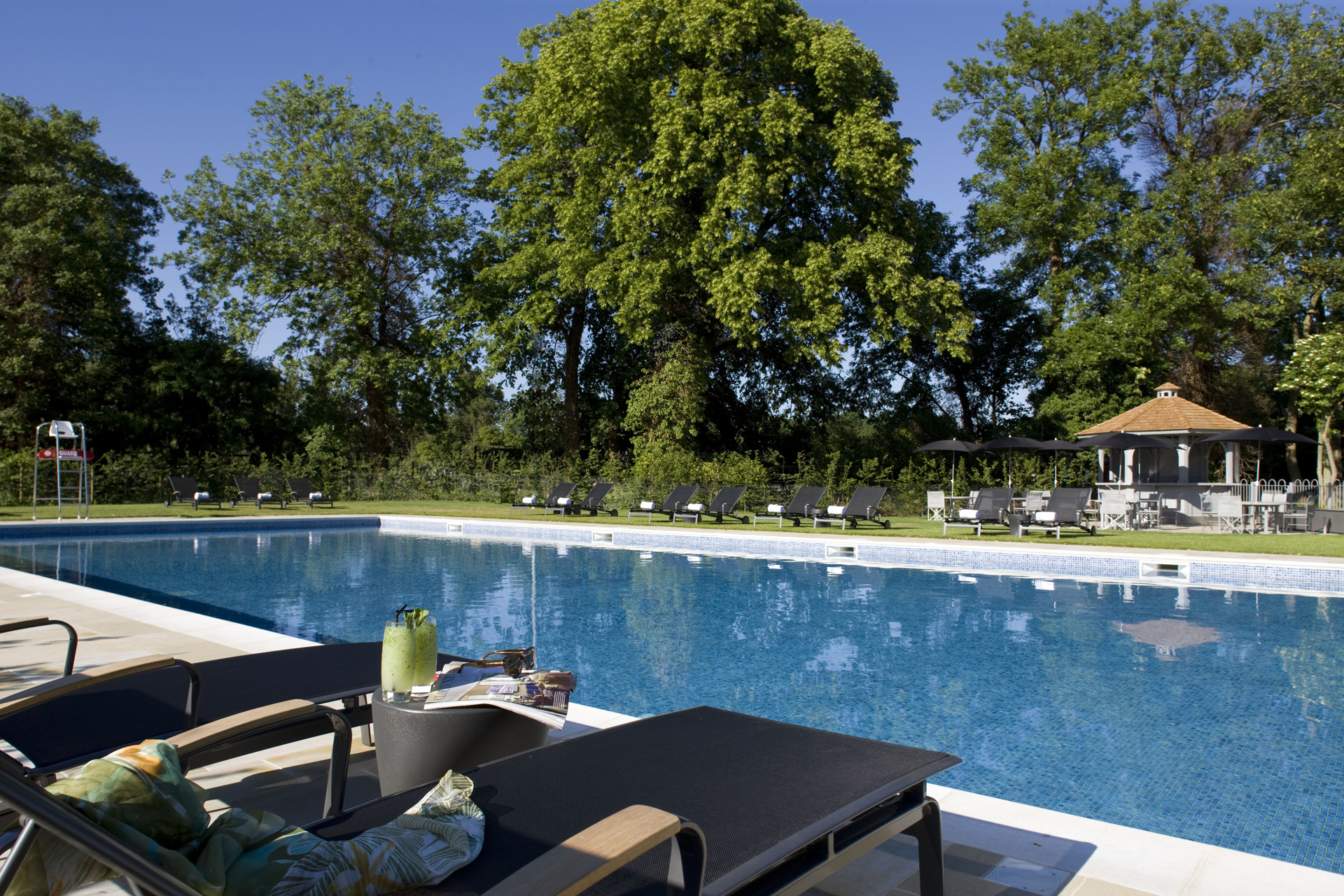 It may technically be the same river, but The Runnymede on Thames feels a world away from London. This riverside retreat, just 10 minutes from Windsor, boasts a spa, seasonally heated outdoor swimming pool, pergola for al fresco dining, tennis courts and fitness centre – not to mention the impressive fleet of boats. Take a trip up the Thames on a riverboat cruise, kitted out with a collapsible roof, drinks cooler, and Bluetooth stereo. Self-navigators can hop off whenever they desire for a picnic or pub lunch – or, choose a guided tour to hear stories of the iconic sites you pass, like Windsor Castle, St Peter's Church, and Pharaoh's Island. Once back on dry land, settle down in the sun with a glass from the Runnymede's extensive gin menu – bliss.
BOOK: +44 (0)1784 220600 / runnymedehotel.com
Weekend Break: The Best Hotels Near London
Cornwall: Bream Cove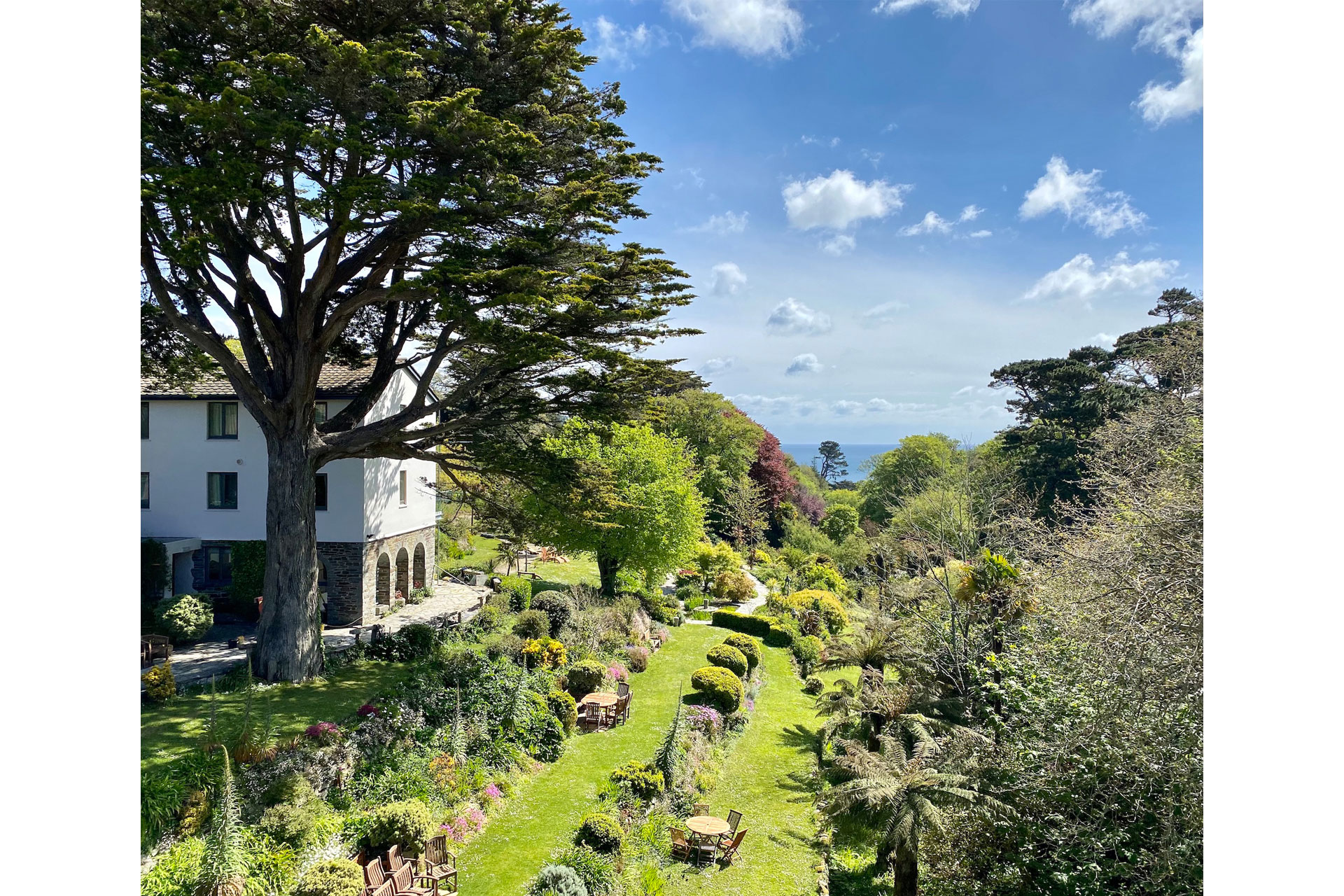 A popular spot for snorkeling and diving, Bream Cove is the quiet, sequestered beach privately owned by Hotel Meudon – though there is no restriction to public access if you would like to visit after a walk along the coastal path. Having relaunched in 2021 after extensive refurbishment during the pandemic, Hotel Meudon is the only hotel set in Cornish subtropical gardens and with direct access to a private beach. Hidden down a quiet lane at Mawnan Smith near Falmouth, it is the ideal destination for a quiet, Cornish, coastal paradise escape.
BOOK: Rooms from £119 per night on a bed and breakfast basis (based on two people sharing in low season). meudon.co.uk
Ross-Shire: 57 Nord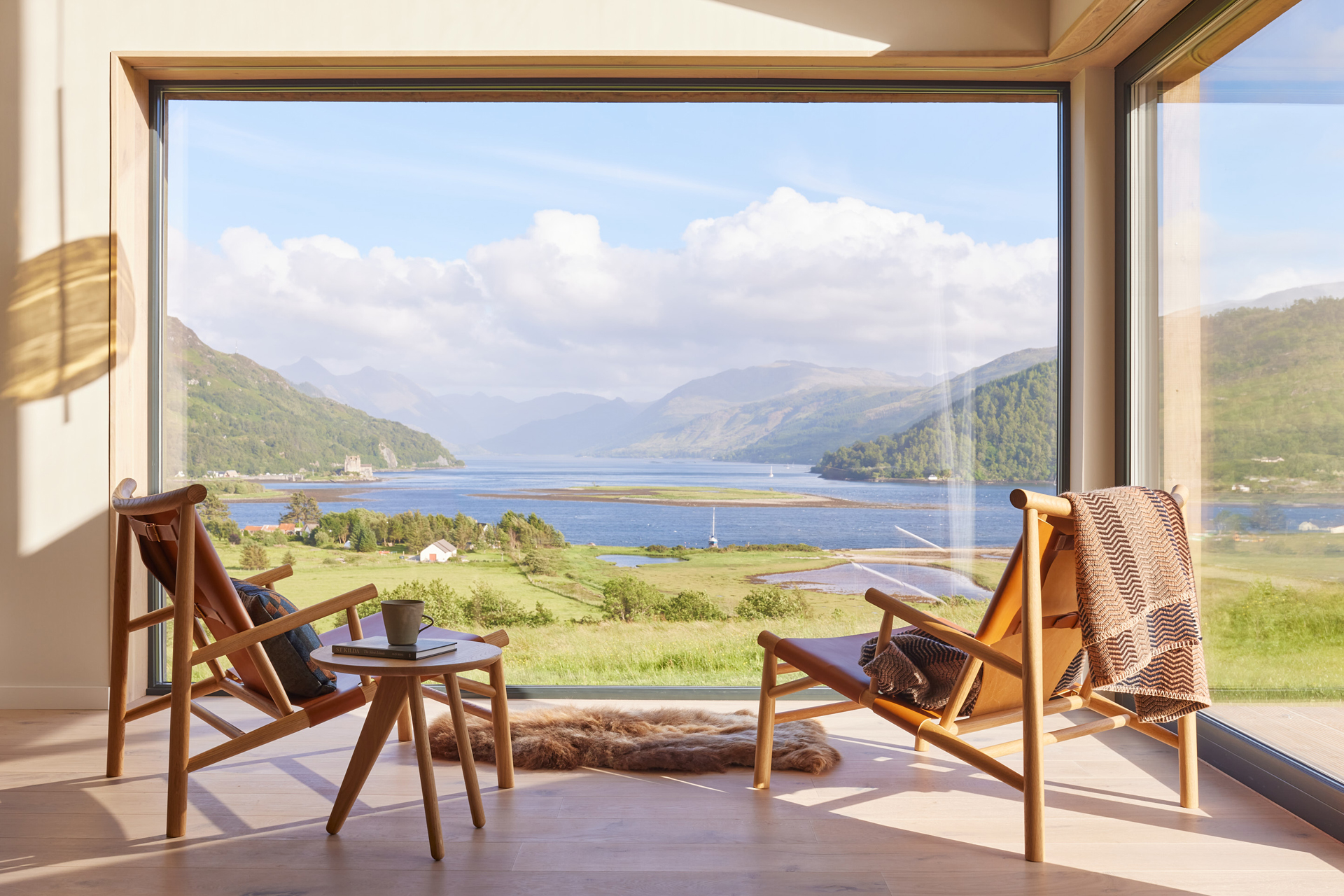 Fancying something more Nordic? Slow down, relax, reconnect: this is the ethos of 57 Nord, a unique hideaway concept in the Scottish highlands. This remote, northern region of Scotland offers panoramic views of the meeting point of three ancient sea lochs: Loch Duich, Loch Alsh, Loch Long. Alongside the majestic Kintail mountains and the iconic 13th century Eilean Donan Castle, you'll truly be spoiled with magnificent views, visible right from the comfort of the curated Scandi interiors of the two bookable properties: Hill House and Sky House.
BOOK: 57nord.co.uk
Look Inside: Hill House at 57 Nord
East Sussex: The Relais Cooden Beach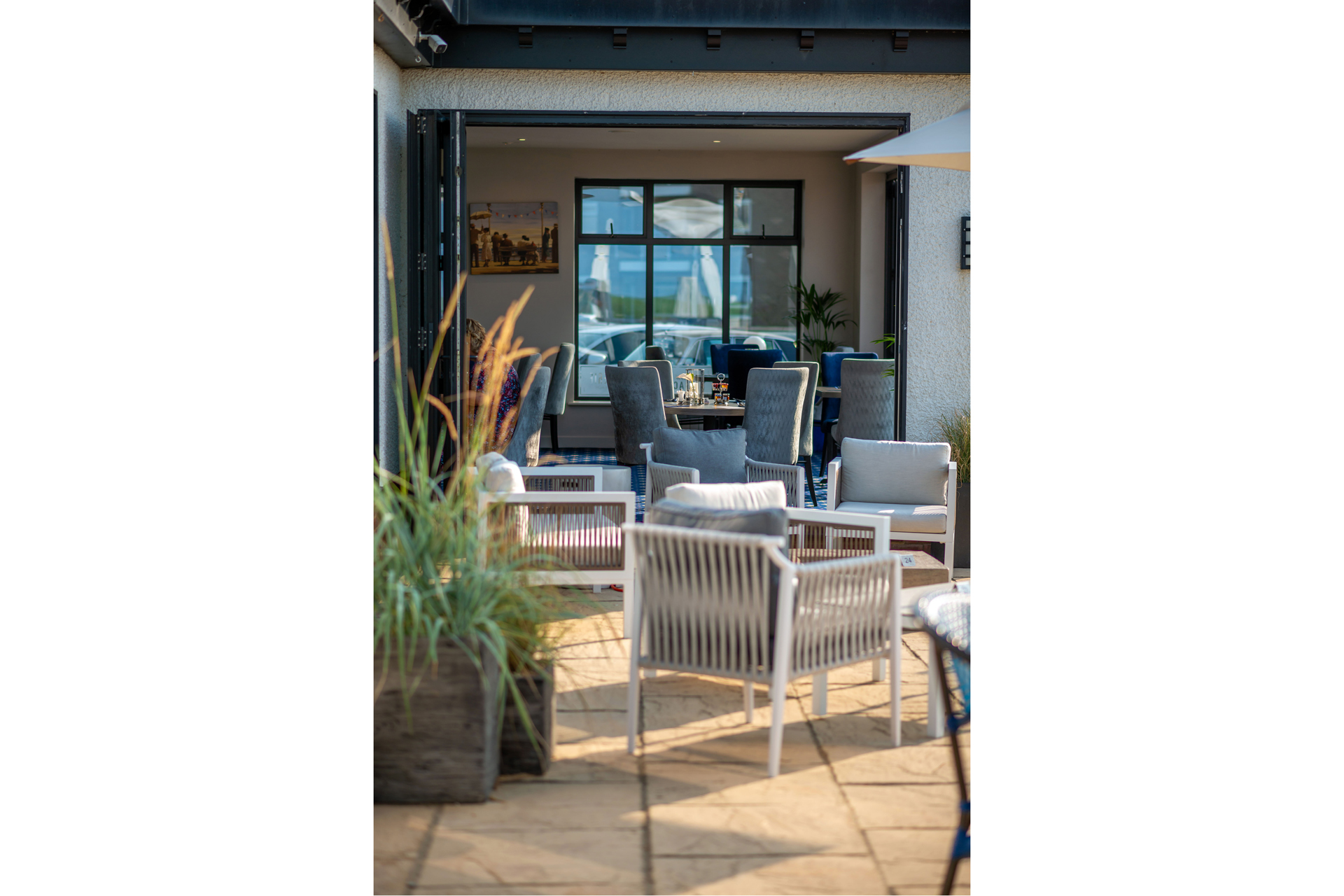 After the success of Relais Retreats' first property – The Relais Henley, which opened in Henley-on-Thames in summer 2021 – the team are renovating their East Sussex property, with expected completion in September 2022. However, with nine rooms and one suite already renovated and available to book, this 1930s property is the perfect chic coastal hideaway and beach club, complete with its own private beach for guests to enjoy. With the help of Paris based designer, Pascal Allaman, the completed resort will house 45 airy rooms with international design influences and stunning sea views across the English Channel. Celebrating local produce, The Rally restaurant features freshly caught fish and seafood, and summer guests will be able to enjoy the Beach Club with classic sun loungers and parasols.
BOOK: Rooms start from £265 for a double room, including bed and breakfast. +44 (0)1424 842281 / therelaisretreats.com
Hot New Hotel Openings to Know in 2022
Oxfordshire: The Trout at Tadpole Bridge, Faringdon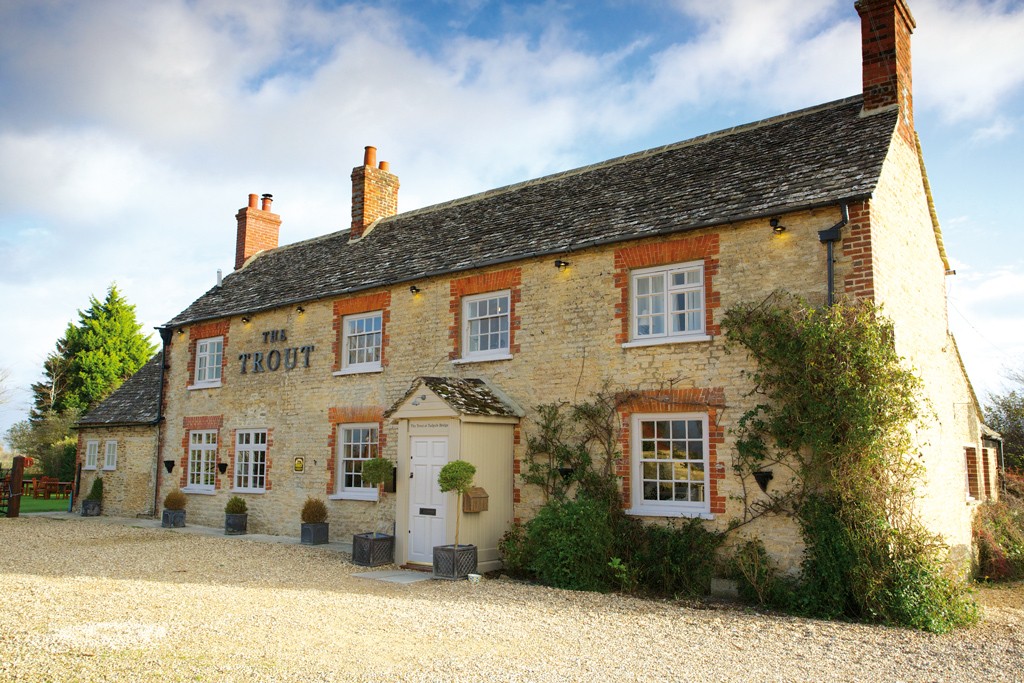 A delightful spot, it's here that the infant Thames is at its most peaceful, slipping past miles of understated countryside, rich in wildlife. Downstream from Tadpole Bridge are the wildflower meadows and wading birds of the Chimney Meadows Nature Reserve; across the fields is Bampton, one of the prettiest villages in the county. Kelmscott Manor lies farther along the river, while Blenheim Palace and Cotswold Water Park are within easy reach. It's hard to think of a better base for a weekend away.
BOOK: +44 (0)1367 870382 / troutinn.co.uk
READ MORE
Chic New Hotels in European Cities / Best Meditation & Wellness Retreats in the UK