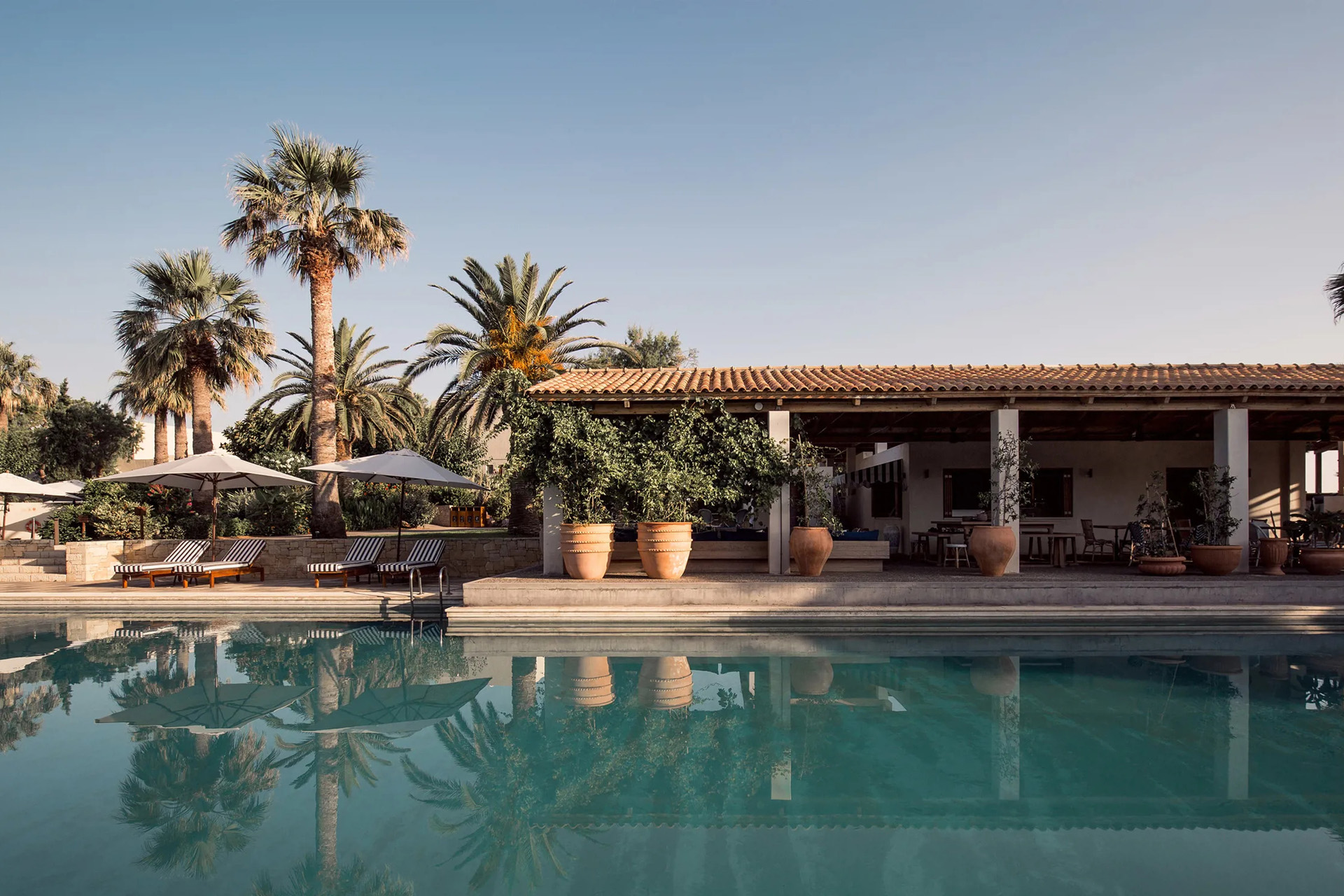 A Foodies Haven At Cretan Malia Park, Crete – Review
Jessica Harris checks in to this family-friendly resort
By Jessica Harris | 1 month ago
When you think of family-friendly resorts, they often come with a warning for noise and chaos. But, Cretan Malia Park has successfully married luxury and practicality in one modern and aesthetically pleasing package.
Read the C&TH Guide to Responsible Tourism
Hotel Review: Cretan Malia Park, Crete
STAY
Located on the edge of Crete's north east coastal town of Malia, Cretan Malia Park has perfectly fused traditional and contemporary values. With every corner offering a Pinterest-worthy set-up, it's both homey and sleek in its design ethos. Rattan accent chairs sit comfortably alongside sumptuous velvet sofas, while stylish coffee table bookscoffee table books fill the shelves on the library wall, inviting guests to curl up and get lost in the pages. Old terracotta herringbone flooring flows throughout the reception area giving that reliable Greek charm with hints of bohemian macrame and woven lampshades for a relaxing atmosphere.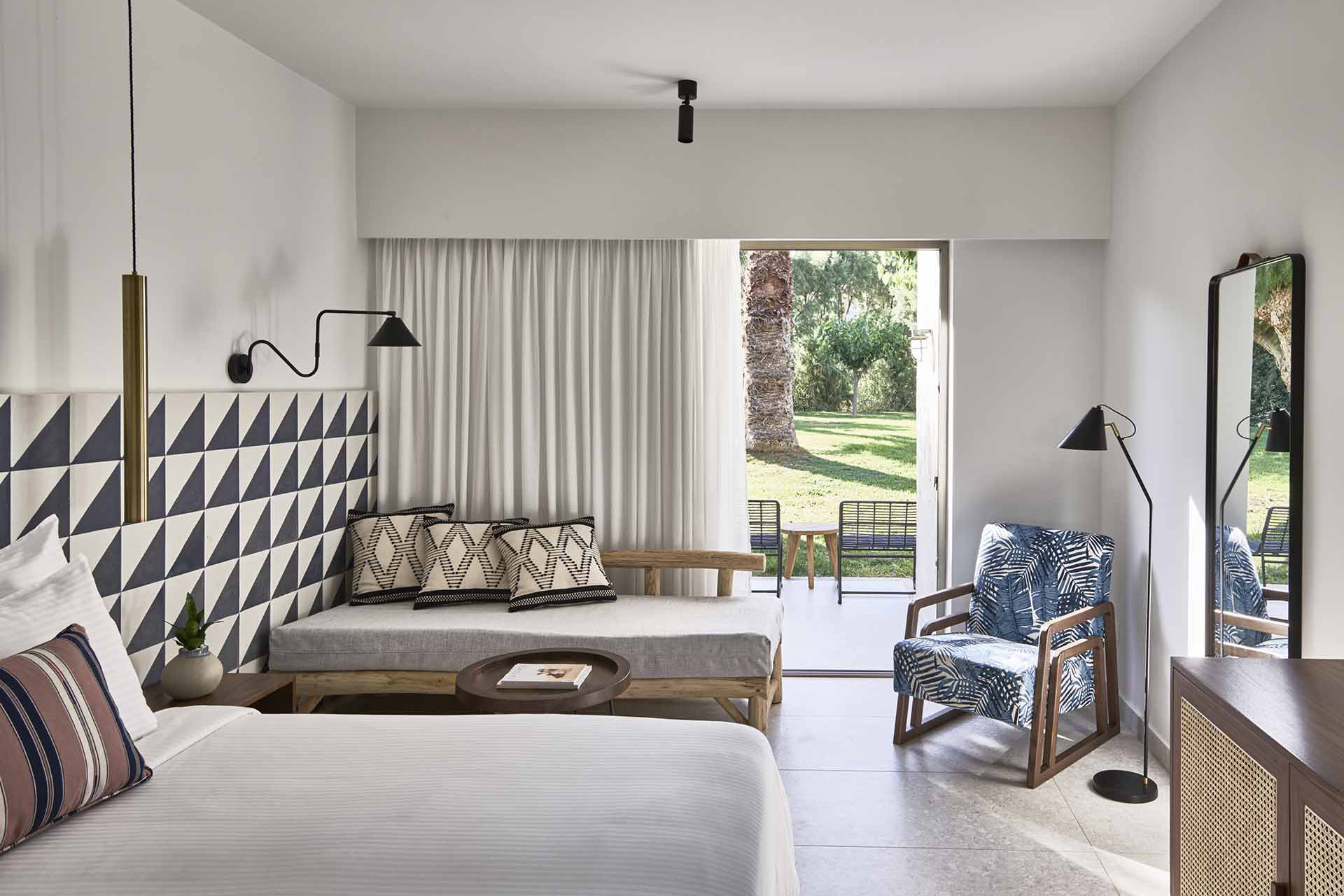 Designed with families in mind, the hotel's rooms, suites and bungalows boast a thoughtful and sympathetic layout. Separate living spaces, sizeable terraces and built-in bunk beds offer plenty of space to spread out whilst maintaining a home away from home feel. Clad in earthy tones, bohemian furnishings and Instagrammable bathrooms, every detail has been considered. Although sadly the bedrooms don't have blackout curtains (so say 'goodbye' to holiday lay-ins), the huge amount of wardrobe space is a welcome distraction. Guests can while away the days around the large hotel pool surrounded by beautiful gardens and majestic trees in the centre of the complex, but certain bungalows and suites also have use of their own pools shared among the room category for ease.
Art is a strong focus throughout the hotel. Interesting sculptures are scattered around the communal spaces, exotic prints adorn the bedroom décor, and The Womanhood Threads and Traces installation in the bar and reception area is a fascinating look into Agapi Sbokou's personal collection of Cretan hand-woven textiles.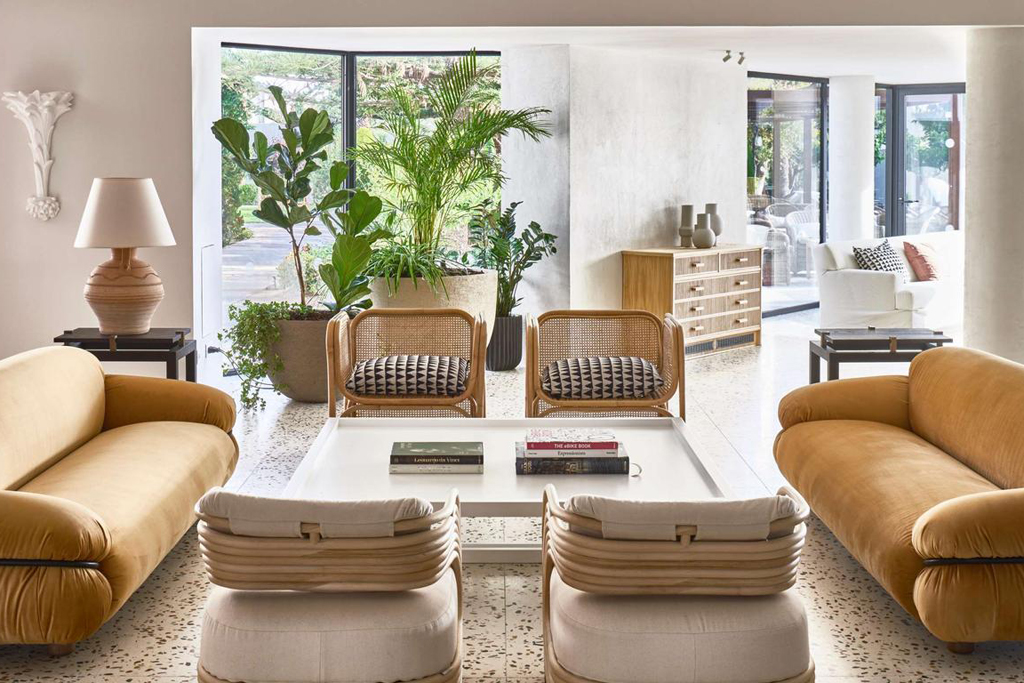 DO
As a relatively small resort, everything you could need at Cretan Malia Park is just a stone's throw away. Most notably, the private sandy beach and rocky coves for hotel guests opens out behind the tree-lined shore to reveal crystal clear waters and views of the locals sunning themselves in the next bay. Although loungers are hard to come by during peak hours, you can claim a bean bag chair or two at the Beach Shack until a space opens up.
For culture vultures, the capital offers numerous landmarks and points of exploration such as the Museum of Heraklion, the ruins of the Minoan Palace and the archaeological site of Malia are located just under two kilometres from the hotel, while traditional villages like Panagia Kera and further away for daytime excursions.
EAT
As a self-confessed food snob, it takes something special for a hotel to lure me away from the authentic taverns of the area. But lure me they did when Cretan Malia Park offered traditional Cretan cuisine in the form of on-site eaterie, Mouries. We entered through an iron gate that opened onto a beautiful courtyard complete with cascading flowers and an open chefs kitchen adorned with rustic pots and fire stove.
The tables were small, quaint and tucked away, as if we were in a local garden, while the staff were fun, attentive and full of local knowledge and historic tales. We put our order in their hands and they didn't disappoint – our table was awash with handmade pasta, local wine, tzatziki and fresh fish that melted in the mouth.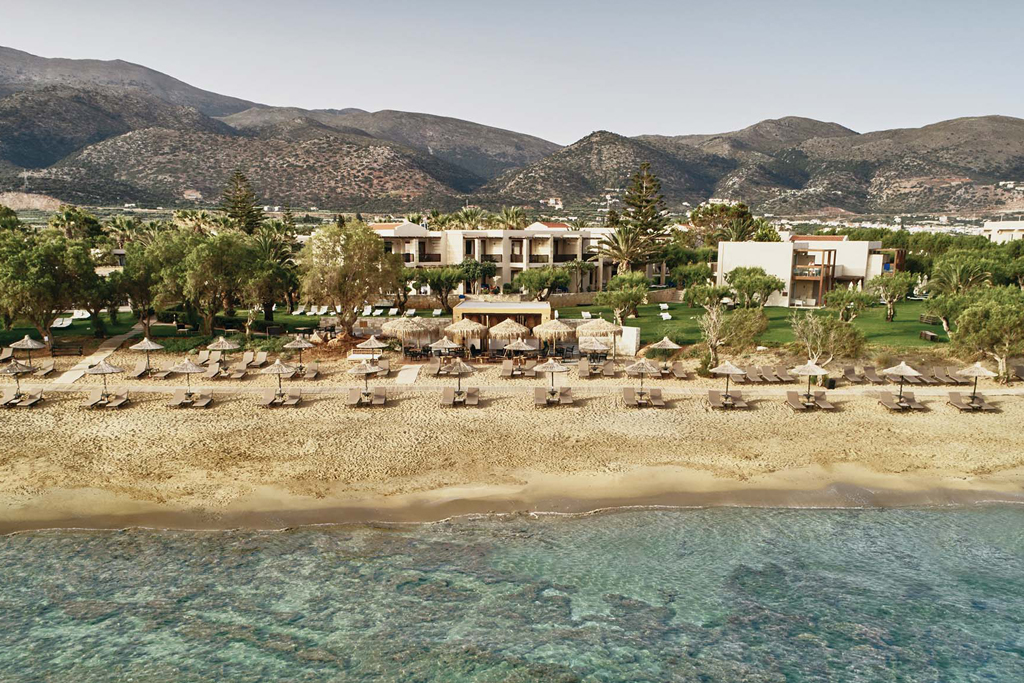 While Mouries was undoubtedly the star of the show, Mezze (the poolside restaurant with a Levant-inspired menu) and Almyra (a beach-side Italian serving homemade dishes) were worthy supporting acts. An array of picky plates such as hummus, pitta, fish kebabs and marinated chicken at Mezze was the perfect lunch to refuel after a hard day in the surf. But before the sun goes down, pick your seat wisely at Almyra to watch the horizon and the last of the sun worshippers over a plate of pesto gnocchi and crisp glass of rosé.
THE FINAL WORD
When you think of a family-friendly hotel, luxury and relaxing generally aren't two words that spring to mind but Cretan Malia Park has managed to provide an oasis for weary parents and busy couples alike.
BOOK IT
Room rates at Cretan Malia Park start from £185 for two-adults sharing on a bed and breakfast basis. cretanmaliapark.gr