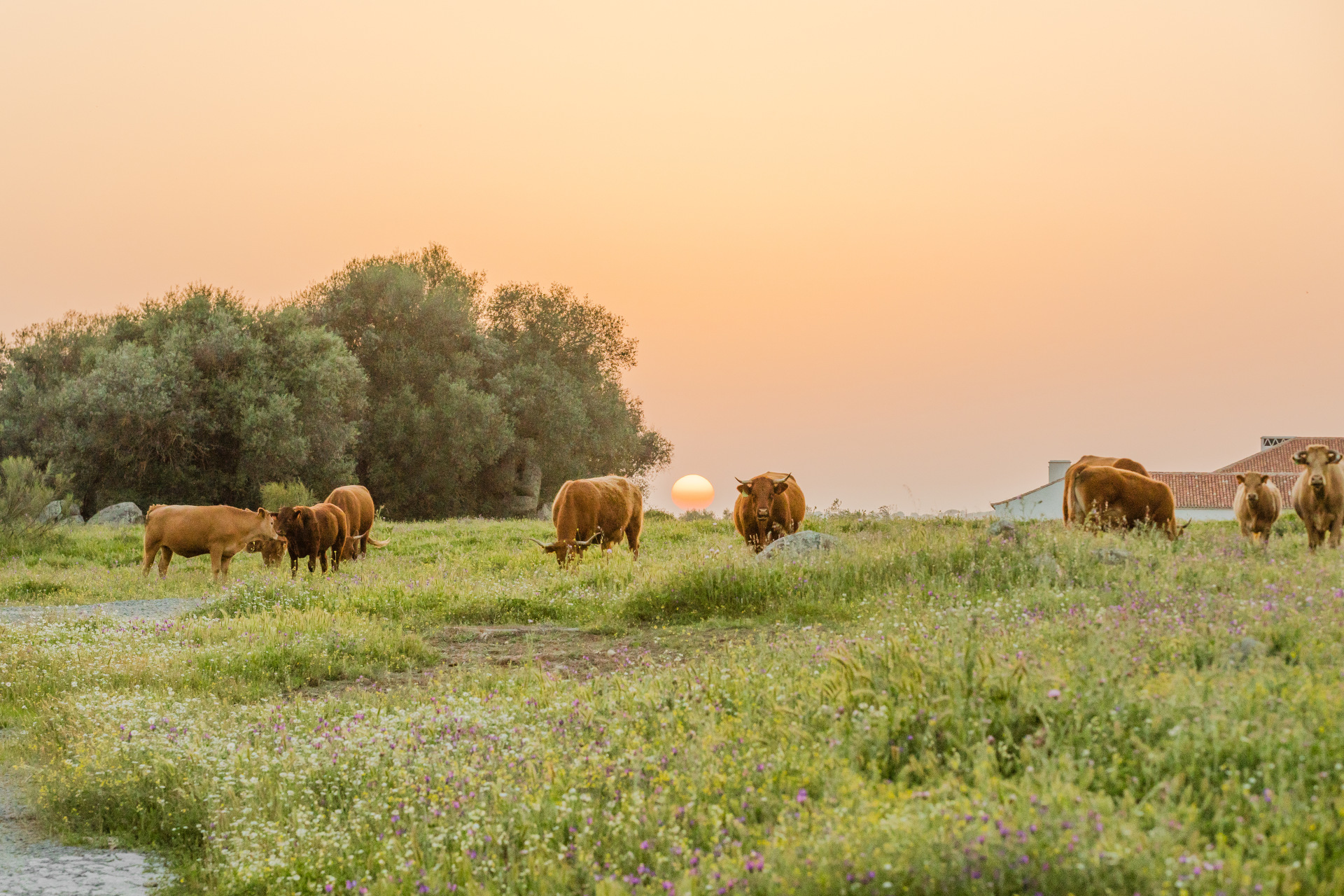 Destination: Portugal
Book your flight now
By Lauren Ho | 2 years ago
Almost like the intricacy of filigree jewellery, Portugal unfolds in wondrous detail, its diverse medley of wild beaches, idyllic landscapes, captivating cities and age-old traditions combining to create a country that simply abounds, says Lauren Ho
Destination: Portugal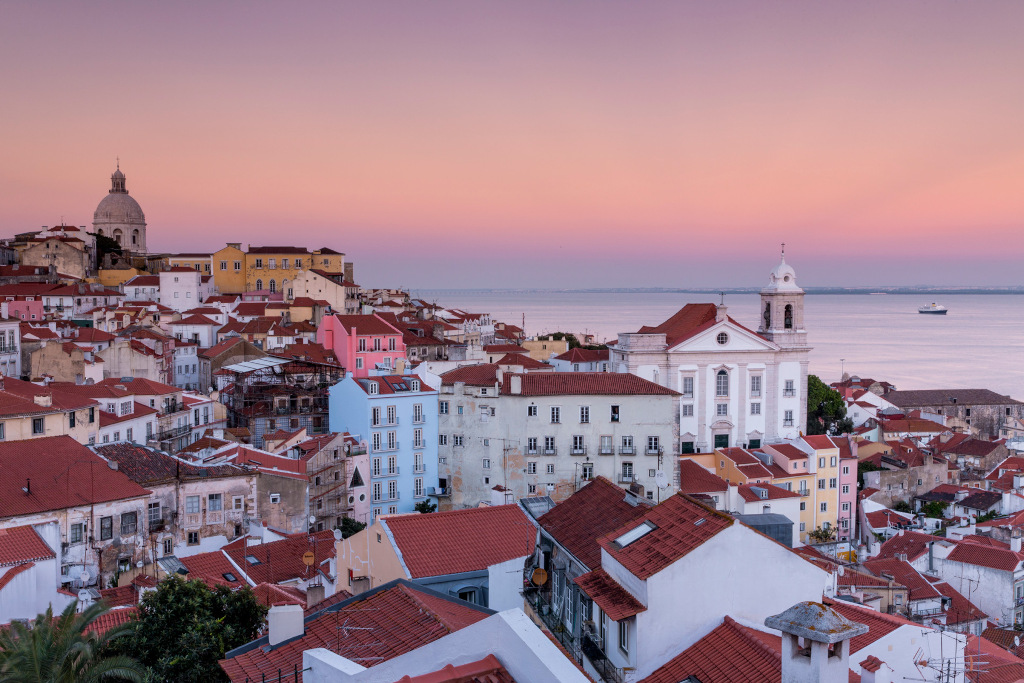 The ancient technique of filigree, itself – where delicate threads of gold or silver are hand-twisted, to create ornamental lace-like patterns – has a long-standing history in Portugal, particularly in the Porto region, which is also known for its port wine and textile industries.
And it's in the city of Porto, where I find myself one chilly December morning. It's 8am, the sky is ablaze with the brilliant pastel wash of the sunrise and the streets are glistening, still slick from last night's downpour. Here, on the south bank of the Douro, the slosh of the river against the docks is sending ripples across the surface of the water, sepia streaked with a rich emerald, that stretches to the opposite embankment, which is haphazardly embellished with an evocative tumble of red-roofed buildings.
Weekender: What to Do in Lisbon
I've woken on the first morning of a month-long journey through Portugal. I'd arrived the previous afternoon from sunny Lisbon  to a murky blanket of low hanging clouds and a soft, constant drizzle. "It's always raining in Porto," say nearly all the Lisbonites I meet throughout the rest of my trip. I am staying at The Yeatman, a wine-themed hotel in Vila Nova de Gaia on the south side of the river. Perched on the side of a hill amid the quaint cobblestone streets and centuries-old port wine cellars, the hotel itself anchors WOW, a new multi-million Euro development that, despite being an acronym for World of Wine, incorporates a hub of restaurants and seven museums in restored cellars that celebrate the best of the region's industries from chocolate and cork to, of course, wine. 
From here, a short meander downhill through narrow cobbled streets leads to the riverfront and the Dom Luís bridge, which connects the city of Gaia to Porto and its alley-laced old town. Before my trip I'd spoken to friends who raved about Porto's charms – its soulfulness and sumptuous food and wine. Expectations, then, were high. 
To start with, Porto is a beauty to look at. Set at the mouth of the Douro River, the city is a vivid postcard-perfect jumble of colourful tumbledown buildings, handsome beaux-arts architecture, soaring bell towers and lavish baroque churches. A beguiling backdrop for days spent meandering through its tangle of medieval alleys and up to staggering viewpoints like Miradouro da Serra do Pilar, where I watch the sun go down on my final day, slightly light-headed on porto wine.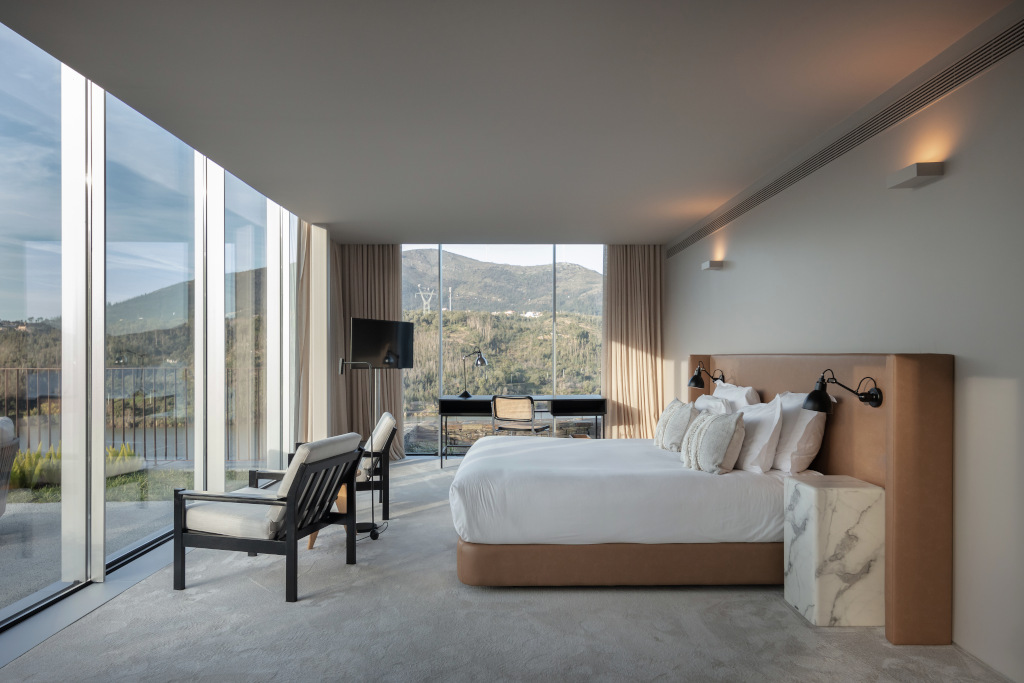 The next day, an easy 45-minute drive inland along the river,  I arrived – just as the sun emerged – at Douro41. Perched exactly 41 kilometres upriver from the mouth of the Douro, a couple of hours from the many wineries further upstream, this 61-room hotel is all about its spectacular views of the winding Douro-cut valley. The building's understated silhouette flows, in vineyard-like terraces down the side of a slope towards the wide waters and surrounding rural meadows. My room – the Arda Suite – is a warm, all-white minimal retreat with  floor-to-ceiling windows that frame those views from all angles. That evening from my chaise longue,  I watched the mist roll evocatively into the valley while the sunset turned the sky a candyfloss pink,  before heading to Raiva. Here, chef Dárcio Henriques serves up pretty dishes – like crispy egg and wild mushrooms, served with mushroom consommé and smoked oil – using seasonal ingredients along  the 897 kilometre journey from the Urbión mountains – where the Douro River springs – through the terraces, gorges and plains, to the ocean in Porto. 
Portuguese cuisine is as richly diverse as the landscape itself. The Alentejo region – which takes up a third of the country – is Portugal's gastronomic soul. Not only is half of the wine produced here, but the food is a tapestry of expressive ingredients including black pork, salt cod, asparagus, wild mushrooms, sheep's cheese and an abundance of fresh seafood along the coast. 
And so, under a canopy of gentry roiling clouds, we sped south from the Douro Valley, past stretches of dry golden plains and rolling hills dotted with medieval villages, stopping briefly at Évora, an unspoiled walled town and the capital of the region, before powering on towards São Lourenço do Barrocal. Here, in all its bucolic beauty, under wide skies and a 780-hectare sweep of rural pastures, the hotel emerges, understated and beguiling, its  low-lying white-washed farmhouse and cluster of barns and outhouses bathed in the mellow glow of the late afternoon sun.
Days here are relaxed. Morning horse rides, bike rides or walks through the cattle-strewn grasslands, olive groves and vineyards, are followed by lazy afternoons in the spa and sunset glasses of wine. The food is a true representation of the Alentejo region with almost everything grown or produced in-house or locally. Suppers are cosy, fireside affairs, where we feast on dishes like scrambled eggs with wild asparagus and tubers; cod fritters with garlic mayo; and Alentejo pork cheeks with cockle 'migas' and samphire.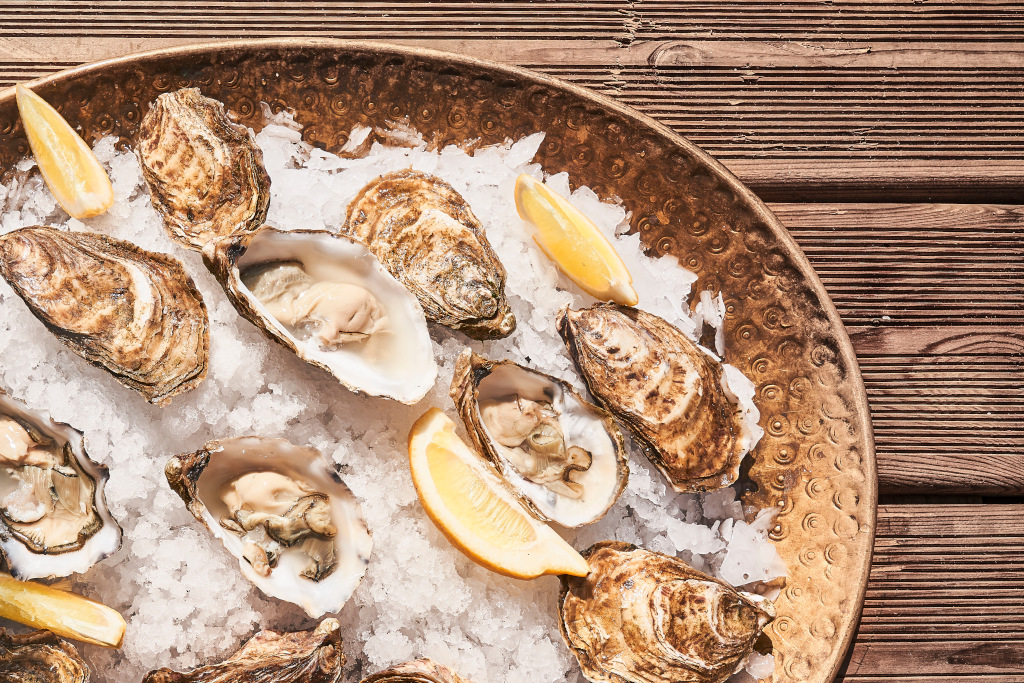 The region's seafood is best experienced along its rugged Atlantic coastline- more precisely among the untamed dune beaches of Comporta, a quiet escape – and celebrity favourite –  just south of Lisbon. We plodded on horseback one morning through swathes of rice fields, over the windswept dunes towards Praia da Torre, a wild and deserted beach.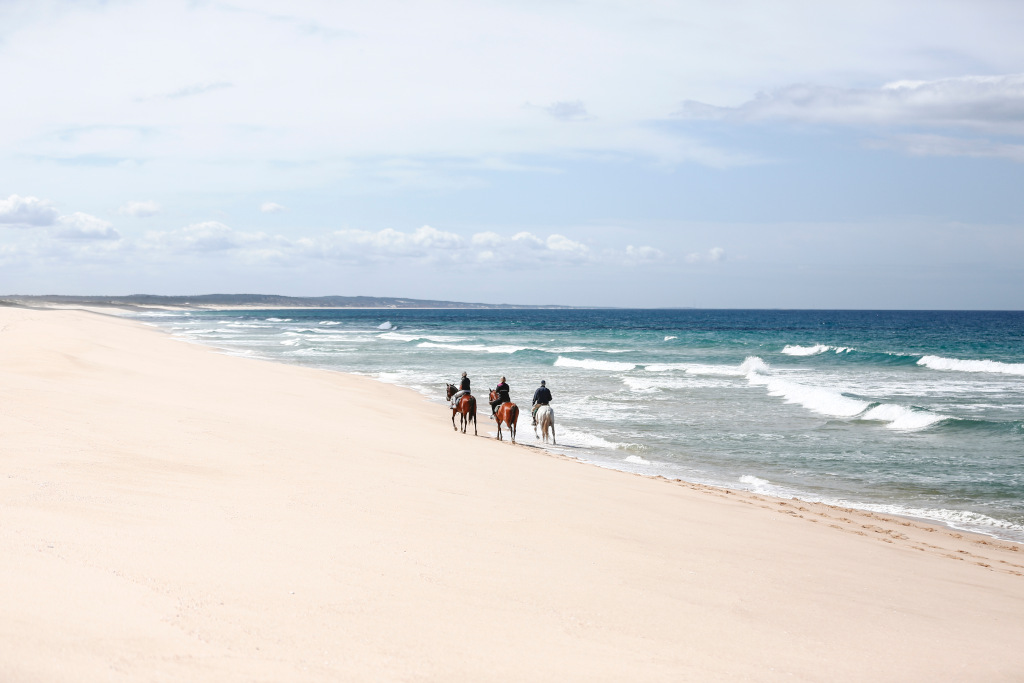 As the waves swelled and crashed ferociously onto the shoreline – our hoof prints the only blot on the pristine sands – our guide from Cavalos Na Areia told me that over the summer months, the area can get busy, which for me only affirmed that Portugal can be a year-round destination. Lunch was at Sublime Comporta Beach Club, the surfside restaurant of Sublime Comporta, the hotel at which I was staying. With the howling wind sweeping along the desolate beach, I settle down inside amid a rustic-chic setting of natural woods, linens and grass-covered lamps, and sip on a glass of espunate, accompanied by fresh clams in olive oil with garlic and coriander, and a delicious lobster roll. Later that evening in my suite, I fall fast asleep against the soundtrack of falling rain and a cosy crackling fire.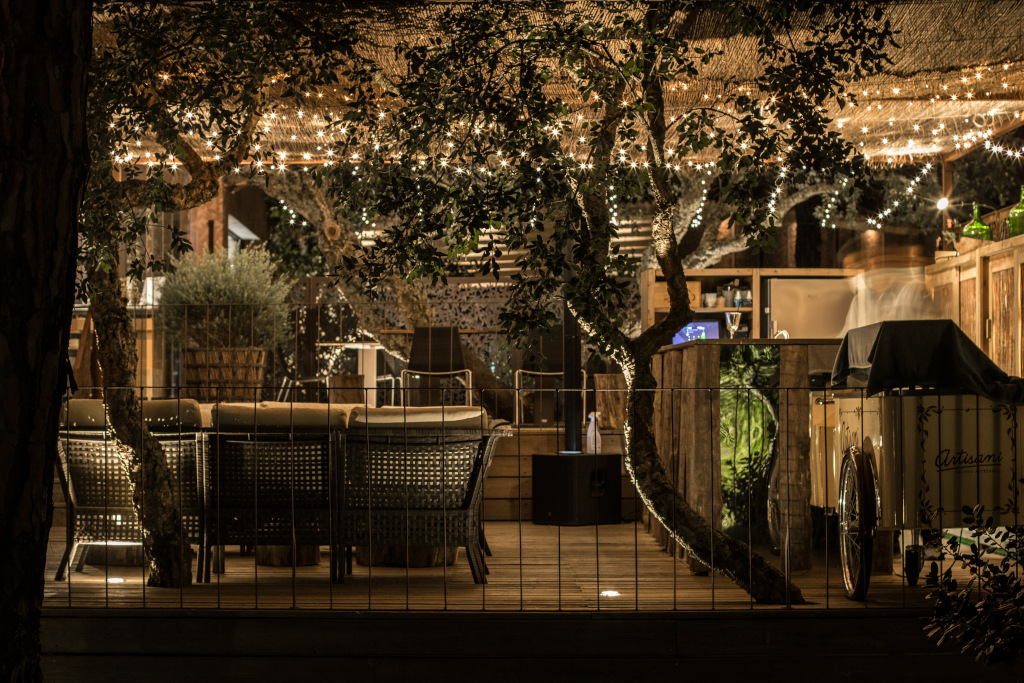 The next morning, I ventured out into a cold, but sunny morning to explore the hotel's grounds. Set amid 17-hectares of fragrant umbrella pines, cork trees and wildflowers, Sublime is a wholesome design-focused retreat with 23 rooms and suites and 22 villas, including a series of natural biopool suites that use aquatic flora and bio matter instead of chemicals to keep them naturally clean. There are five restaurants here (some seasonal) which all focus on serving honest Portuguese-orientated food using organic, local and seasonal ingredients, most of which come from the hotel's organic garden which has over 300 varieties of herbs. This outlook extends to the spa, which uses local and sustainable ingredients for its treatments and, as it turns out, is the best spot to settle into as the rain continues to fall.
My last week in Portugal was the loveliest. With its seven picture-perfect hills and a heady mix of steep cobbled streets, colourful clusters of red-roof buildings, haunting ruins and vibrant street life, Lisbon is a captivating city with a creative energy that gets under your skin. 
One afternoon under a vast dome of clear blue skies, I hop on board the cheery yellow tram 28 – a classic Lisbon route – that screeches and rattles south towards Alfama, one of Lisbon's oldest areas. Here, I stroll downhill through a delightful maze of steep, narrow cobblestone lanes, lined with grocery stores, bars, restaurants, cafés and traditional homes clad in azulejos, from where women, perfectly framed by their windows, sit and watch the world go by. 
As the sun starts to dip, I weave my way through the alleys, stopping briefly at a ginja bar for a shot of the ginja berry-infused liquor before heading to Miradouro de Santa Luzia. One of Lisbon's many viewpoints, this terrace – decorated with azulejo tiles – offers panoramic vistas over Alfama's romantic jumble of rooftops and the River Tagus.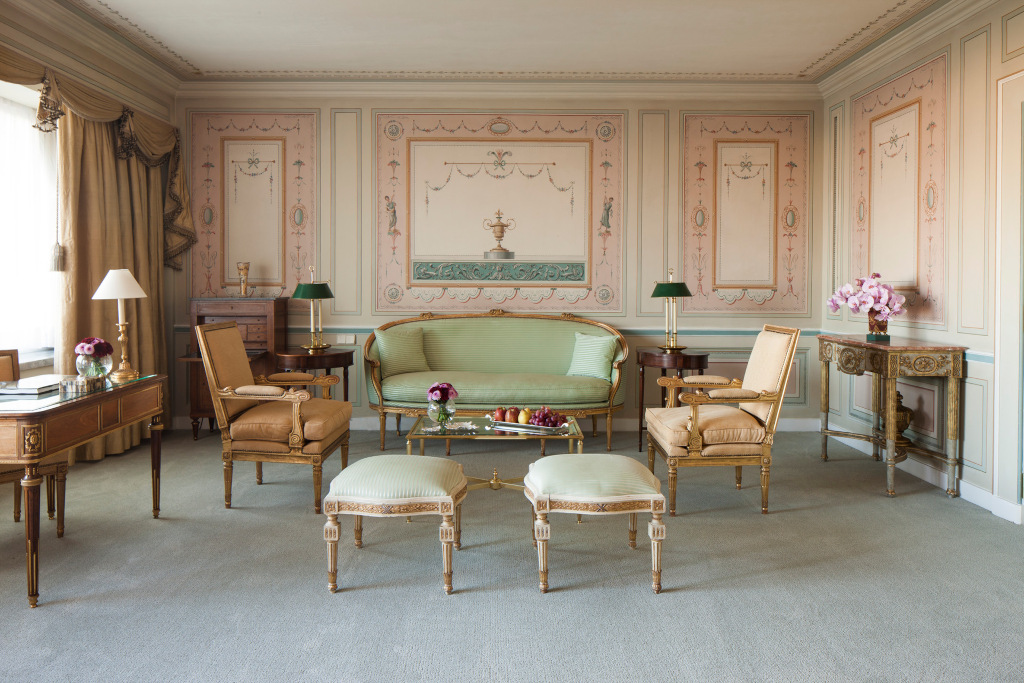 With so many hills, it's hardly surprising that nearly everywhere you go in Lisbon, you'll find a view. The next morning's panorama comes courtesy of the rooftop at the Four Seasons Hotel Ritz Lisbon, a landmark built in 1959 by the dictator Salazar, who wanted to put Lisbon on the luxury map. The roof is home to the hotel's sprawling gym (and outdoor running track) where I am working off the previous night's indulgences at Cura, the hotel's Michelin star restaurant helmed by chef Pedro Pena Bastos. The hotel itself is flawlessly located adjacent to Eduardo VII Park, which means lunch at Sítio in Valverde hotel is an easy downhill stroll along Lisbon's luxury shopping street, Avenida de Liberdade. 
Located behind a preserved 19th-century façade, the residential-style hotel has just emerged from a renovation that has doubled its room-count and seen the arrival of Sítio, a new restaurant, from which chef Carla Sousa sends out elevated Portuguese dishes inspired by her Cape Verdean roots. Later that afternoon, I amble further down Avenida de Liberdade towards the river, where I continue my stroll along the waterfront with postcard perfect views of the setting sun behind Lisbon's iconic 25 de Abril bridge.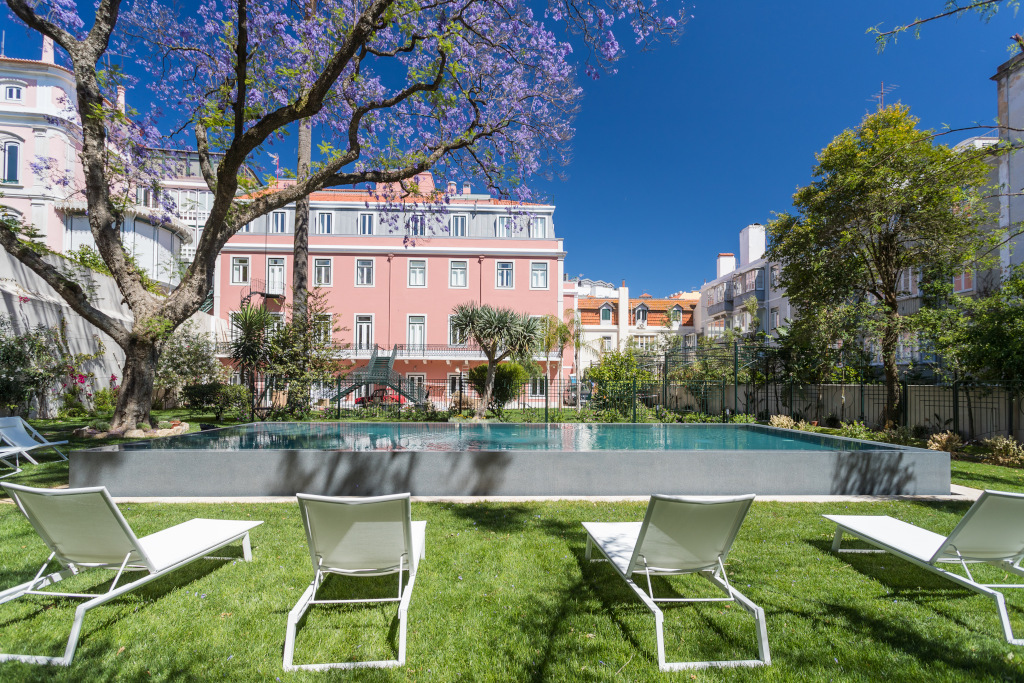 The remainder of my days in Lisbon are spent hotel-hopping through Lisbon's various neighbourhoods where I wander aimlessly, happily eating, drinking and lingering. Amid the faded palaces in the lively bohemian Príncipe Real district, the 28-room Palácio Príncipe Real is – once you step through its discreet façade – a certified head-turner.  Once the former home of the prominent Teixeira da Mota family, the 1877 palácio has been immaculately restored while retaining much of its original 19th-century details such as the glorious blue and white azulejos (tiles) and expressive Moorish stucco work. The garden, too, has been transformed into a leafy oasis filled with Jacaranda and lemon trees and a swimming pool. The ideal base, for lazy days spent exploring the neighbourhood's markets, antique stores, buzzing restaurants and hip boutiques, or beyond that Bairro Alto's late-night tascas and hole-in-the-wall bars.
Faded-yet-opulent, Lisbon's charms are best discovered on a meander through its sloping backstreets embraced by the aroma of freshly baked bread and a subtle soundtrack of women gossiping across cobbled alleyways as they hang their laundry; the happy and carefree clink of wine glasses; or the melancholic tones of fado, in the distance. Endlessly captivating, Portugal's capital is reason alone for any traveller to make their way to this underrated country that, as I say, simply abounds.
READ MORE: The Best Hotels in Portugal /The Best Places to Eat in Algarve, Portugal: A Foodie's Guide