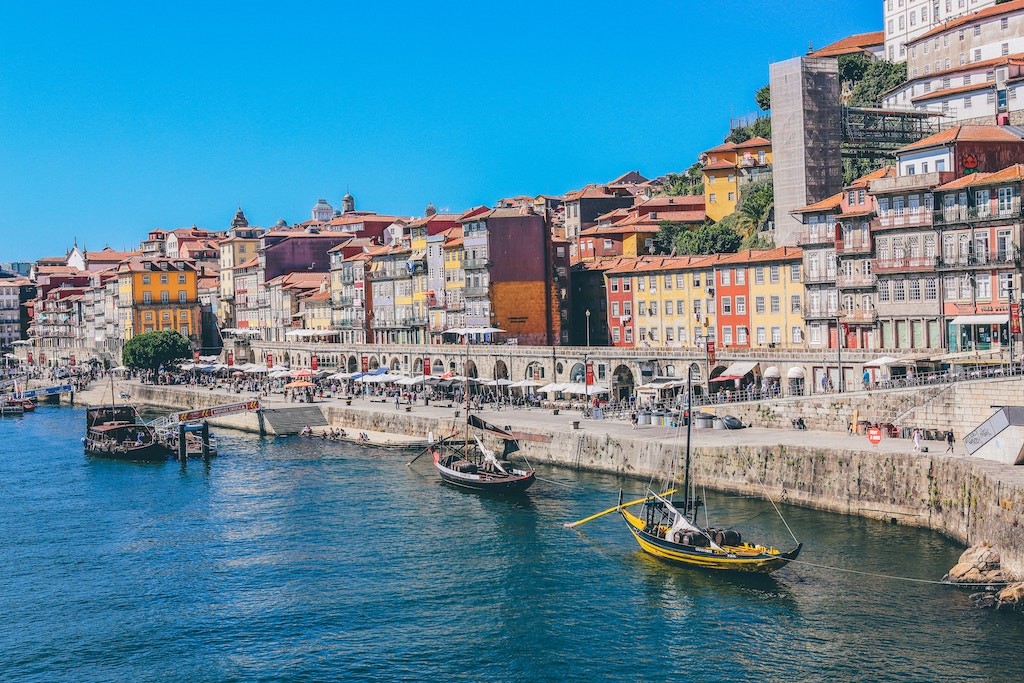 Weekender: 48 Hours in Porto
Small but mighty, Porto packs a punch...
Meander through narrow streets, marvel at tiled façades and enjoy long and languid seafood lunches in Porto says Eva Ramirez
Porto is a hodgepodge of crumbling yet charming townhouses, colourful azulejos and well-worn cobblestones. It's the second largest city in Portugal, but the medieval passageways and quaintness of it all lend it a small-town feel. Freshly-washed linens drape from balconies, unintentionally adorning the streets and filling the air with a homely, soapy scent. Locals seem happy to be stopped and asked for directions. They'll gesture the way and explain your route roughly three times before insisting on accompanying you there themselves. So are the Portuguese; warm, welcoming, polite and patriotic.
Spend a slow weekend meandering through the narrow streets, marvelling at tiled façades and enjoying long and languid seafood lunches. There's no need for public transport as all of the main sights are easily walkable, but a river taxi is a novel way to cross over to Vila Nova de Gaia, where you'll find some of the city's best port houses.
Stay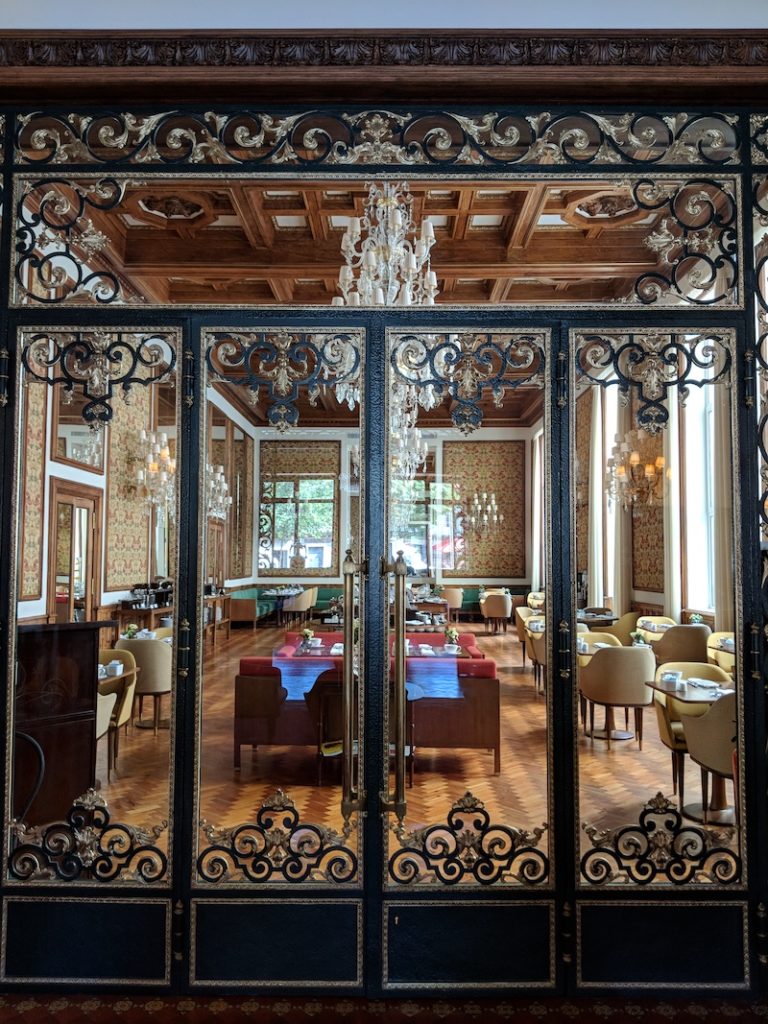 Infante Sagres carries a legacy of six decades and the title of Porto's first 5-star hotel. Heritage-heavy interiors show off the hotel's original features, such as ornate cast-iron doors, carved wooden detailing, gold-gilded walls, stained glass windows, and quite possibly the most lavish dining room you'll ever eat breakfast in. The rooftop plunge pool is worth a dip when you need a little cool-down.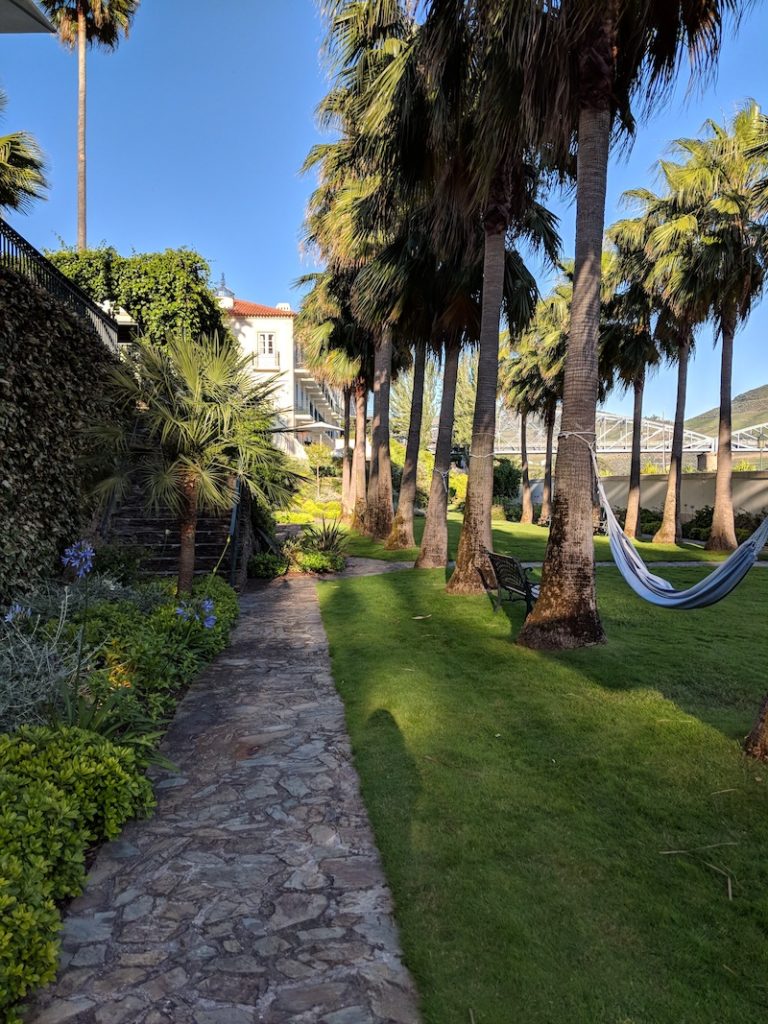 Also part of the family-run Fladgate group, The Vintage House is a rustic retreat nestled in the heart of the port producing Douro Valley, one of the oldest wine regions in Europe. It's a short but scenic train ride away from the city in picturesque Pinhão, and worth tacking onto the beginning or end of your trip. Here, you'll be ideally situated to explore heritage port producer Croft's flagship estate, Quinta da Roêda, for a day of wine tasting and picnicking amongst the vineyards. The climate is a bit warmer but far less humid than Porto and a welcome break from the city's busy streets.
Eat
Porto is a compact city full of people who love to eat out, so booking ahead for both lunch and dinner is essential to avoid disappointment. Skip the meat and cheese-laden Francesinha that every other guide will label a 'must-try' and sample the local sardines which are in abundant supply (and far healthier!) instead. You'll find them on the menu in most cafes, plated up in a myriad of ways. Pick up a few tins to take home from Mercearia do Bolhão, an old-school deli. There's no 'best' place to try a pasteis de nata, truth be told they're all delicious, but for an authentic experience and taste of some other Portuguese pastries visit 100-year-old Confeitaria do Bolhão.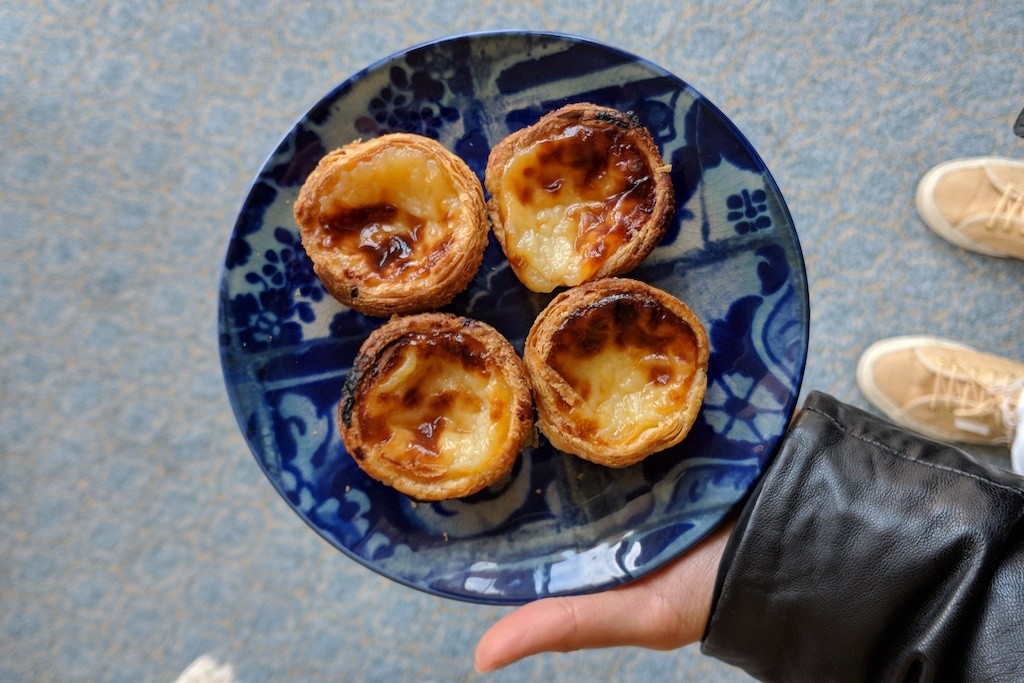 Cantina 32 will give you a taste of hip, modern Porto as well as the most delectable butter you'll ever eat. It's sweetly infused with banana and served with crispy-edged, fluffy sourdough. Forget the rule of not eating an entire bread basket before dinner and devour ever crumb slathered in the stuff, while the friendly staff patiently recommend dishes to follow. For sharing, try the whole grilled octopus. For solo feasting, go for the tuna steak cooked rare and presented with blistered potatoes, all swimming in a pool of fragrant olive oil.
Adega São Nicolau provides a romantic setting in the riverside quarter of Ribeira and serves traditional and regional dishes. A 5-minute walk away you'll also find the equally tasty Taberna dos Mercadores, which is run by the same family.
See
On buildings, beneath your feet, in bathrooms…tiles are everywhere, in every hue. The oldest part of Porto, the Ribeira district is probably the most beautiful part of the city. Venture through the network of narrow streets in this UNESCO World Heritage Site and get lost in the maze of steep streets, some of which offer the most picturesque views right down to the river.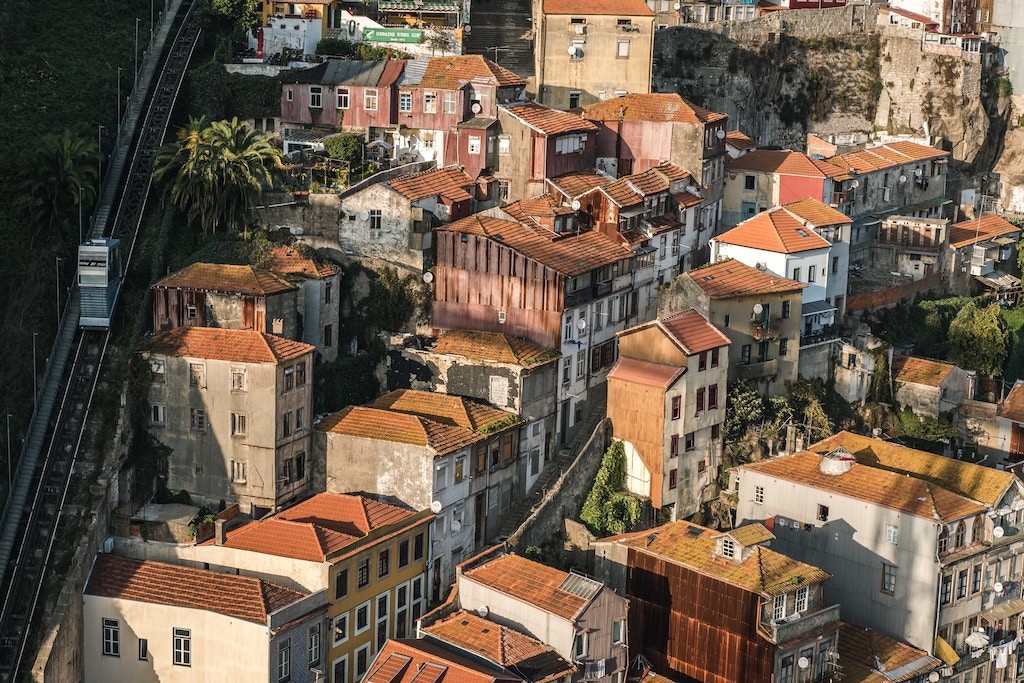 Visit the neoclassical Palacio da Bolsa (Stock Exchange Palace). Established on the grounds of a convent which was burnt down during the Liberal Wars, it's a stunning landmark worth seeing from the inside as well as outside and the 45-minute tour won't take up too much of your day. (Entry € 10.00, open 9am-6:30 p.m)
Buy
The city is full of old-fashioned family businesses with third and even fourth-generation retailers commonplace. Aside from the obligatory bottle of port which you'll be taking home, head to the 130-year old beauty and fragrance house Claus Porto. Beautifully packaged colognes, creams and candles make lovely little gifts and the hand-crafted soap will have your bathroom smelling of the Portuguese countryside. For more traditional home supplies such as hand-stitched linens and old-school children's toys, visit the adorable A Vida Portuguesa.
Do
Just across the Douro you'll find The Yeatman, where quintessential British decor combines with Portugeuse soul. The hotel is an ode to the city's namesake trade, complete with a decanter shaped pool, rooms inspired by the hotel's wine partners and the country's largest wine cellar. Also underground, the Caudalie Vinothérapie Spa offers yes, you guessed it, wine-based treatments such as barrel bath immersions and Merlot scrubs. Post up in the relaxation room afterwards for glorious views of the river, the Ribeira district and the famed Dom Luís Bridge.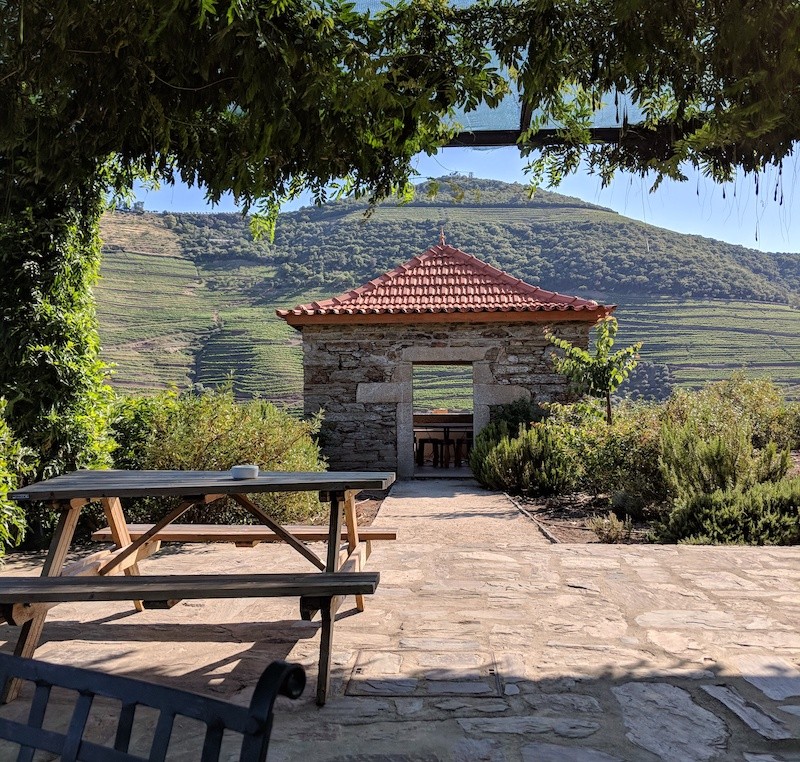 There are dozens of markets in Porto and only so many you can squeeze into a weekend. Porto Belo on Saturday afternoons is one of the most popular ones where you can dig around for vinyls, vintage clothing, accessories and antique cameras. Mercado do Bom Sucesso is a huge fresh produce market where you can sample local delicacies as well as grab lunch and a cocktail from one of the many ready to eat vendors.
DISCOVER MORE TRAVEL:
48 Hours in Corsica | 48 Hours in Amsterdam | 48 Hours in Florence | 24 Hours in Paris in Summer