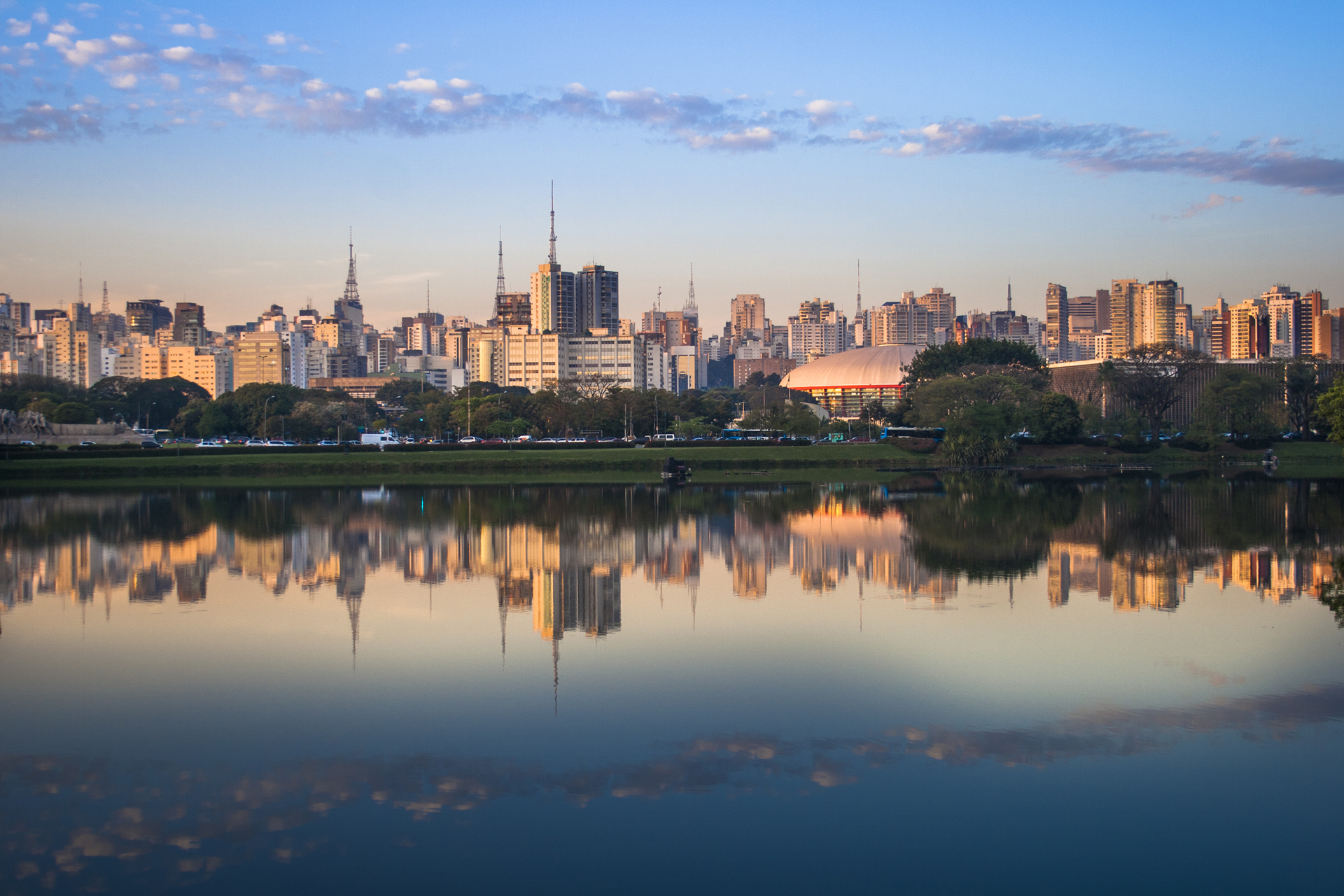 Destination: São Paulo
---
It's a rich cultural hub with heavy Japanese and Italian influences and impressive architecture
It might not have the immediate sex appeal of Rio de Janeiro, but give it a chance and you'll soon see why the 20 million or so Paulistanos will proudly tell you why they'd never live anywhere else, says Lauren Ho. 
Destination: São Paulo
HISTORY
Perched in the southeastern region of Brazil about 80km west of the Atlantic seaboard, São Paulo – or Sampa as it's affectionately nicknamed – is enormous. A late bloomer, it wasn't until coffee became Brazil's chief export crop at the end of the 19th century that the city began to flourish. Now one of the world's fastest-growing metropolitan populations, it accommodates about 10% of Brazil's 211 million or so inhabitants and is the most populous city in Brazil, the Americas and the southern and western hemispheres. The result is a mélange of ethnicities that includes the biggest Italian population outside of Italy – along with over six thousands pizzerias that produce over a million pizzas a day – a sizable Portuguese and Jewish population, and the world's largest community of Japanese descendants outside of Japan.
DO AND SEE
The city itself, as a consequence of its rapid expansion and lack of urban planning is, as my guide Fernando says 'organised chaos'. The view from the top of the Museum of Modern Art,  looks over the Obelisk of São Paulo and beyond that, the city's notorious traffic jams that clog the wide avenues, which criss-cross the landscape, etching a spider's web into a hodgepodge of skyscrapers that stretches out as far as the eye can see. Alongside its neo-gothic and colonial architecture,  São Paulo is, in fact, home to some of the most famous buildings in South America, most notably from modernist architects, Lina Bo Bardi and Oscar Niemeyer. The former designed buildings like the Museum of Art São Paulo, while Niemeyer is behind icons from the Copan, whose curvilinear shape rises above the straight-lined buildings of Avenida Ipiranga, to the Ibirapuera Complex. "This park was built in 1954 for the 400th anniversary of São Paulo," explains Fernando. Spread out over 158-hectares, Ibirapuera is an important cultural centre, comprising a series of Niemeyer-designed exhibition pavilions. 
And so, under a vast dome of creamy cumulus clouds, Fernando and I chat about São Paulo while taking a leisurely stroll through the lush tree-filled park, past the collection of Niemeyer buildings – from the Auditorium with its bright red canopy to the dome-shaped Oca – a mural by street artist Eduardo Kobra and ponds, dotted with black swans. "Liberdade is the city's Japanese neighbourhood," says Fernando. "The Japanese and Italians were invited to work in the coffee plantations after slavery was abolished in 1888. Liberdade was created as a way for the Japanese to become free of the coffee barons." 
Indeed, marked by a nine-metre tall red torii (a characteristic arch marking the entrance to Shinto Shrines), Liberdade feels like you are stepping into Japan, with lanterns lining streets that are filled with Japanese supermarkets, stores and restaurants from sushi bars and ramen shops. In fact, it's been said there are over 600 Japanese restaurants in São Paulo, where more than 12 million pieces of sushi are sold every month.
From here, we take a detour downtown,  past the neo-gothic São Paulo Cathedral and on towards Jardins, the city's upscale neighbourhood. "You can usually tell which are the nicer neighbourhoods by how green it is," remarks Fernando. Indeed, Rua Oscar Freire, the street on which the Emiliano – my hotel – is located,  is leafy and tree-lined. Also known as Brazil's Rodeo Drive, it is alive with outdoor café's, restaurants, bars, art galleries  and luxury shops from Louis Vuitton to Versace. 
STAY
In a tall, narrow building at the southern end of the street, Hotel Emiliano is a discreet salve to São Paulo's bustle. The type of hotel where all the staff greet you by name, the level of detail is notable throughout, from the personal butler service and  the complimentary bottle of wine to exclusive Emiliano flip flops by Havaianas. The soothing interiors of tactile timbers and leather, alongside warm, low-key lighting create an elegant backdrop for furnishings such as the Beto chairs and the Mole armchairs by Sergio Rodrigues and the golden rope chairs by the Bazilian Campana brothers, which sit in the lobby bar.
There are 56 rooms – with only three on each floor – a bijou spa, which uses its own Santapele cosmetics, a champagne bar, which boasts over 80 brands, and an excellent restaurant. Here, chef Brenu Berdu uses fresh ingredients to send out elevated Italian dishes from the wagyu beef carpaccio with pollen to the delicious organic egg yolk cured in salt and served with yam pureé, bottarga and burnt butter. 
FINAL WORD
All this comes together to form the perfect base to explore a city that has so much to offer, that a weekend spent here, was only just a taster to return.
Lauren Ho was a guest at Hotel Emiliano, doubles from about £450 per room per night.
To book and for more information about São Paulo, visit www.antilophia.com
READ MORE:
10 Travel Books to Escape With / The C&TH guide to Rio de Janeiro / Where to Eat in Brazil