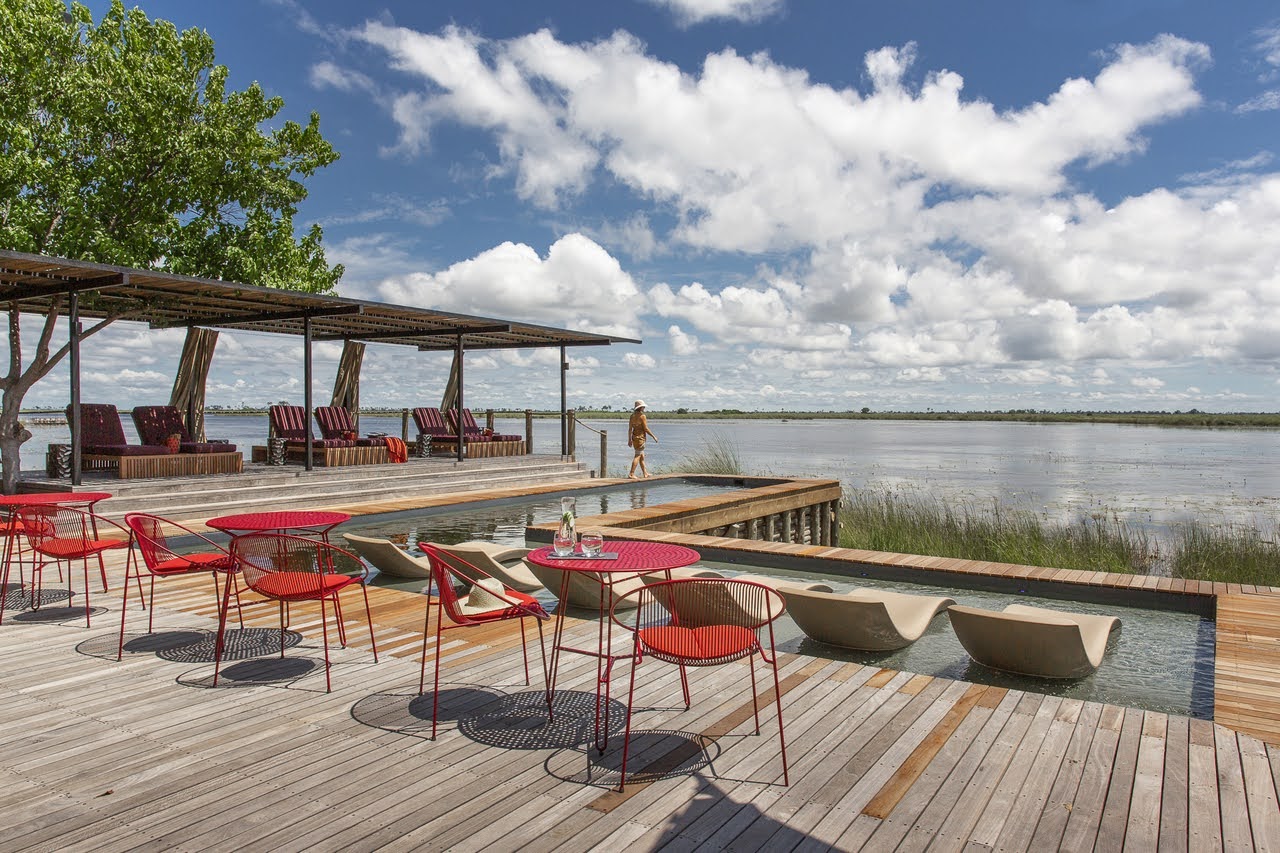 Magical Days: DumaTau, Botswana – Safari Camp Review
---
'It really is all that – and more'
Safari aficionados have long been privy to Botswana's Eden-esque collection of pristine campsites – a seemingly eternal horizon of floodplains, waterways and lakes teeming with the kind of wildlife you normally only see on a nature show. Heading the list is the completely rebuilt DumaTau in northern Botswana's sensational Linyanti Wilderness. 
Read the C&TH Responsible Tourism Guide
DumaTau, Botswana – Safari Camp Review
DumaTau took full advantage of lockdown to undertake an ambitious rebuilding programme in which its eight suites and dining room – lined with acacia and handmade mosaic tiles – were not just reimagined with a fresh design, but literally turned around. Their new orientation now embraces an even more expansive view of 45km frontage on the edge of Osprey Lagoon.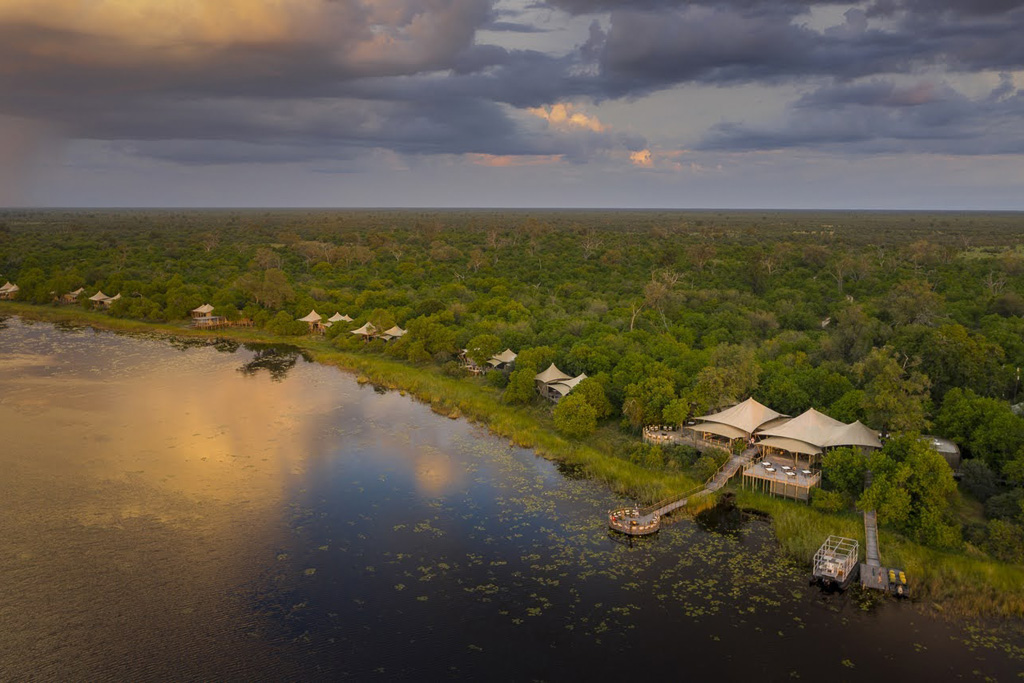 STAY 
Built with reclaimed timber, the new rooms – which, incidentally, can be dismantled and relocated without bruising the pristine setting – are styled like the explorer tents of yore, but detailed with contemporary touches, such as hand-dyed cushions, capacious lounges and bathrooms, and specially curated artwork. 
The effect is old-world elegant, and yet modern in a way that never intrudes on the spectacular panorama of water and wildlife that's on display 24/7 from the timber deck. Even more of a surprise is the new Little DumaTau, a mini-me version of DumaTau, that floats 'around the corner' of the lake with just four guest suites. We dare say, Dr Livingstone and Karen Blixen would have approved.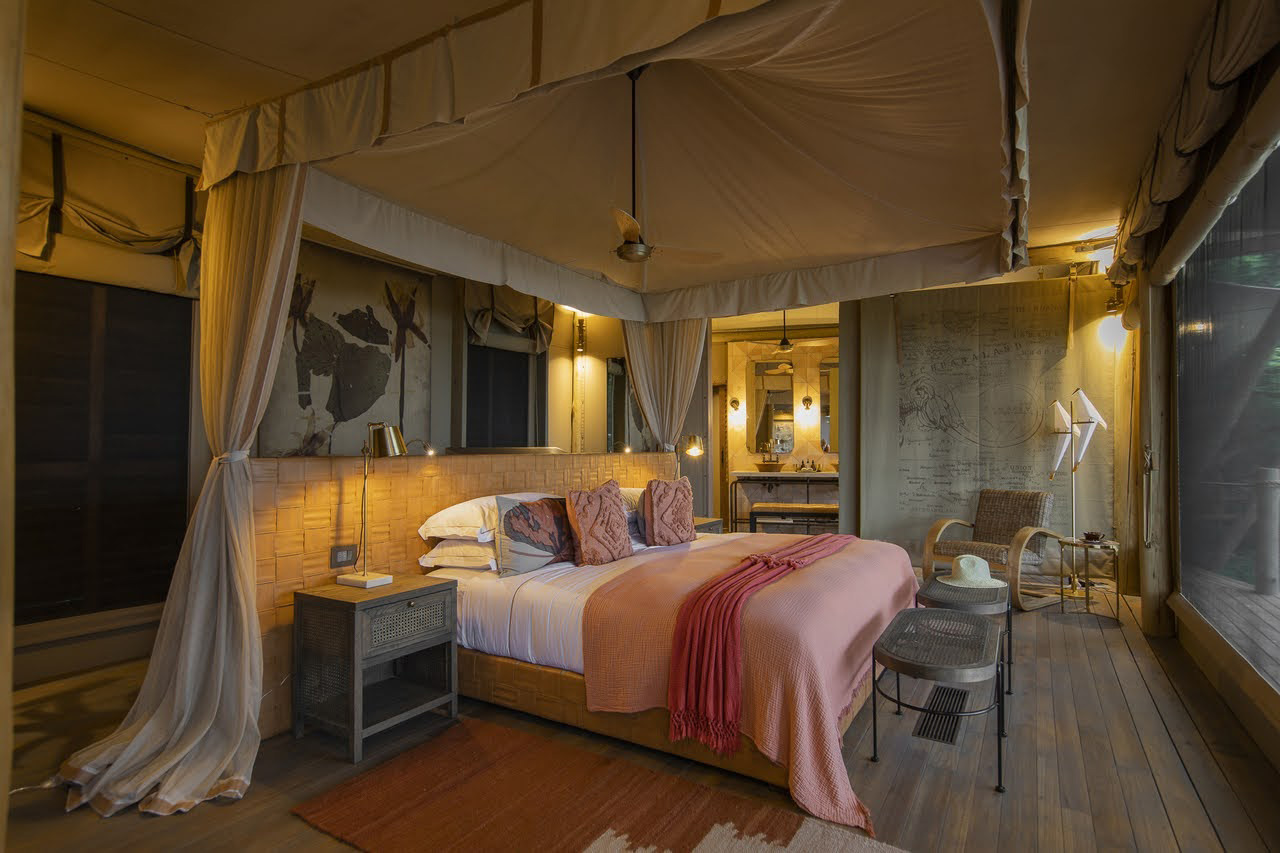 DO
Enveloped by 126,000 hectares of pristine wildlife corridors at the foot of the ancient Rift Valley alongside easy access to the Linyanti River and Savuti Channel, DumaTau's safaris are rightly legendary. The habitats – riverine forests, waterways, floodplains, lagoons and grasslands – are home to a bewildering sweep of wildlife and fauna. 
Reward yourself after a day communing with cheetahs, Burchell's zebras, lions, warthogs, elephants and leopards, with a spa session, or a dip in the resort's charcoal-hued pool. Well, someone has to.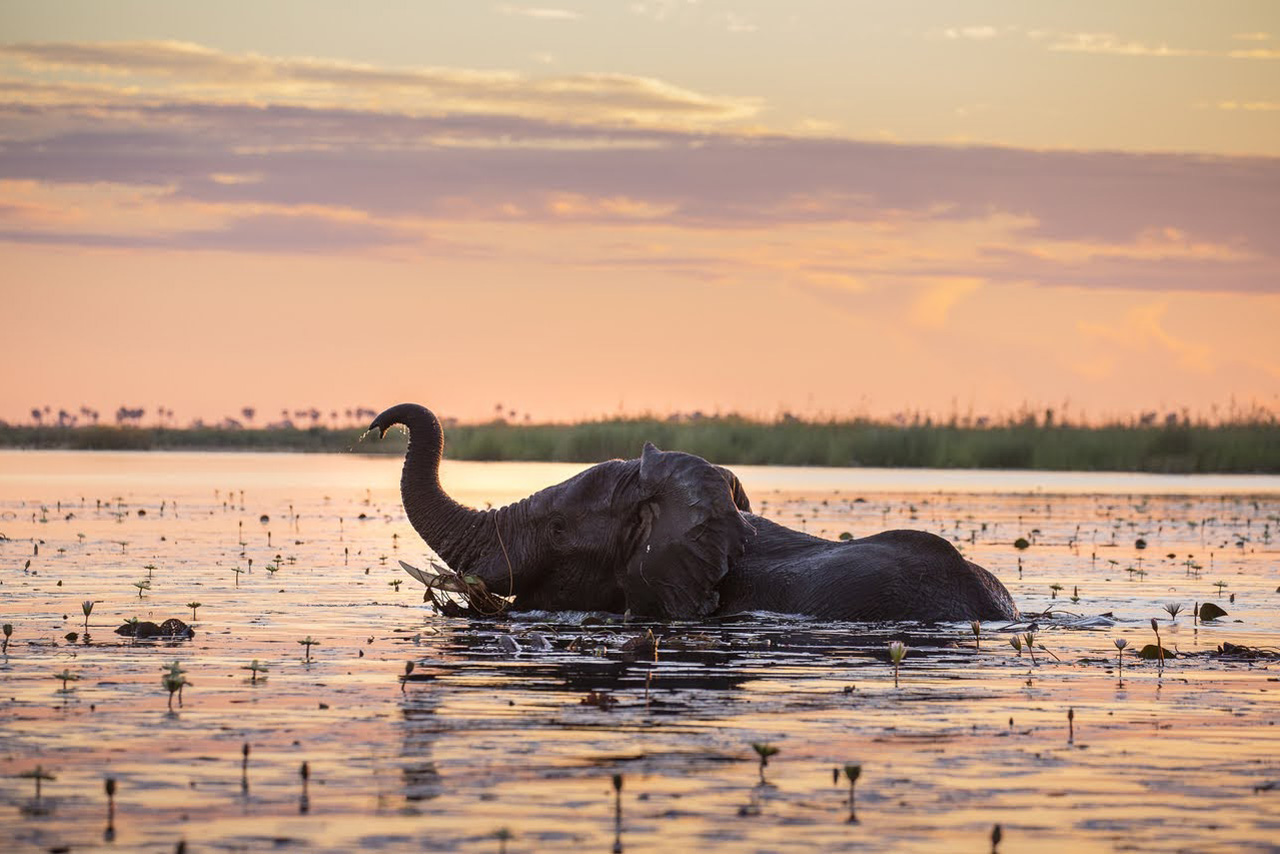 EAT
Is it any surprise to learn that the dining experience at DumaTau is as original and memorable as the resort? It all starts with an emphasis on low carbon-footprint, local produce and ingredients – with a great many plant-based options – with indigenous superfoods leading the charge, whether it's Kalahari truffles, baobab and moringa, or marula and gluten-free millet and sorghum from Botswana's north. 
Meanwhile, meals can be enjoyed in a number of settings, any one of which would melt down your Instagram account – a boma evening alive with traditional music and costumes, on a barge drifting down the river, or a simple candle-lit dinner beneath a starry night as old as time.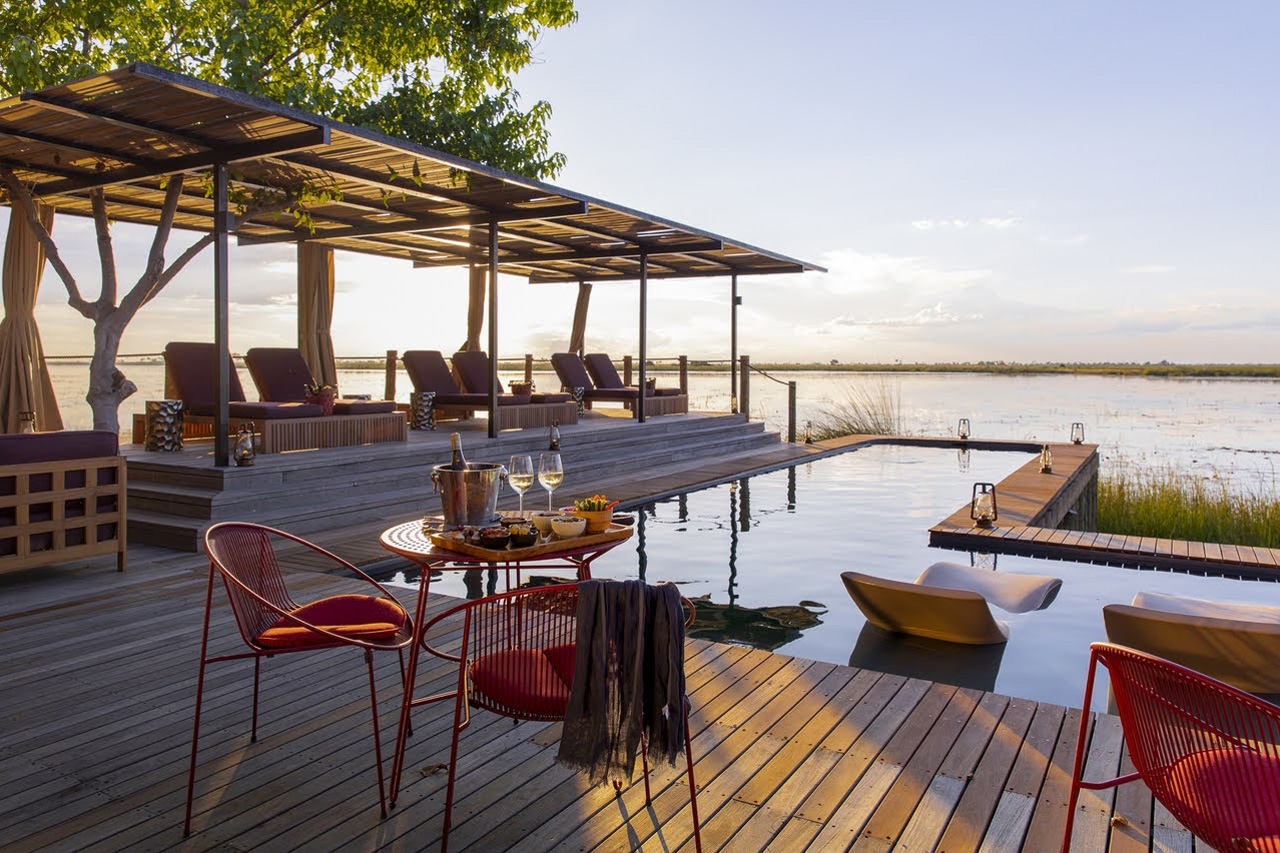 THE FINAL WORD
DumaTau is that mythic safari camp which friends always seem to return from, raving deliriously about what an amazing experience they had, from the night safaris and wildlife at every turn, to the incredible riverside meals and magical days. As it turns out, the resort really is all that – and more.
BOOK IT: Rates from $1,419 per person sharing. wilderness-safaris.com