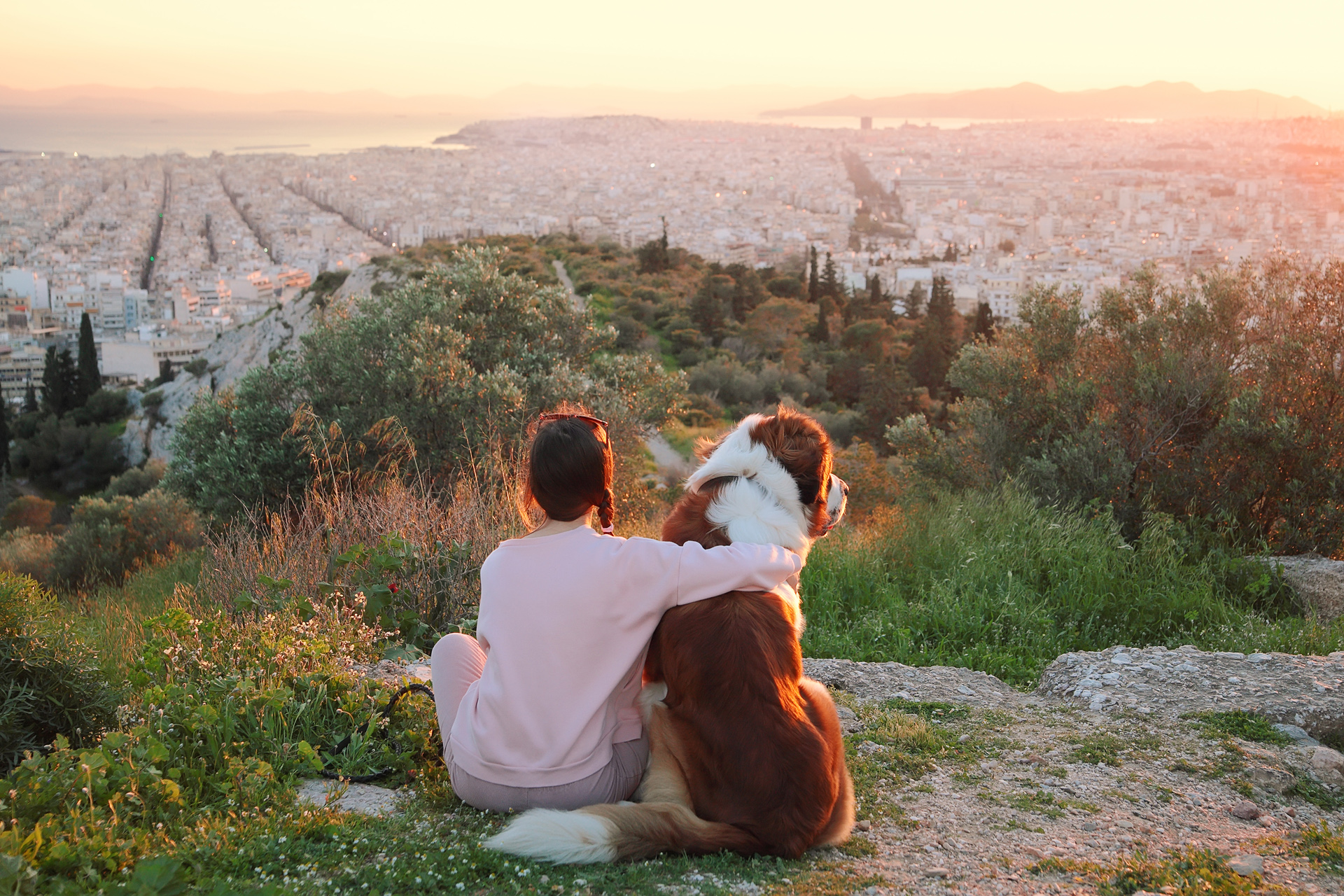 These Are Europe's Most Dog-Friendly Holiday Destinations
---
It doesn't have to be a dog's life!
Ever dreamed of going on holiday with your best friend? (Your dog, of course!) With so many new pups purchased in the last few years, it might feel like it's only staycations or doggy daycare on offer, but that's not the case. Plenty of European destinations provide a dog friendly holiday, and Raised By Humans and Budget Direct have rounded up the top European destinations to visit based on the frequency of dog friendly hotels. Read on for the best holiday destinations to take your dog, including top tips for seamless doggy travel.
Read the C&TH Responsible Tourism Guide
The Friendliest Holiday Destinations For Dogs In Europe
The Rules on Travelling Internationally with a Dog
According to the Gov.uk, if you're travelling from the UK to an EU country or Northern Ireland, your dog (including assistance dogs) needs the following:
a microchip

a valid rabies vaccination

an animal health certificate or a valid pet passport that's accepted in the country you're 

travelling to

tapeworm treatment if you're travelling directly to Finland, Ireland, Northern Ireland, 

Norway or Malta
Top Tips for Travelling with Your Dog
1. Check pet-related rules for the specific country you are visiting – and plan ahead so you aren't caught out last minute
2. Get your pet passport – you must take your dog to the vets no more than 10 days before you travel
3. Bring weather-specific items for them if you are travelling by car, like ice cubes, snacks, water, and a windscreen shade
4. Prepare for travel sickness – ensure you have plenty of water, and keep your eyes peeled for vomiting and panting
5. If you're travelling by car, get your dog used to the car with small trips before you embark on a longer journey
6. Comfort is key! Bring toys and comfort items that remind your dog of home
7. Make regular stops for wees, walks and stretching
8. Use some kind of harness to strap your dog in so they can't distract you too much in a moving vehicle
Featured Image via Getty.