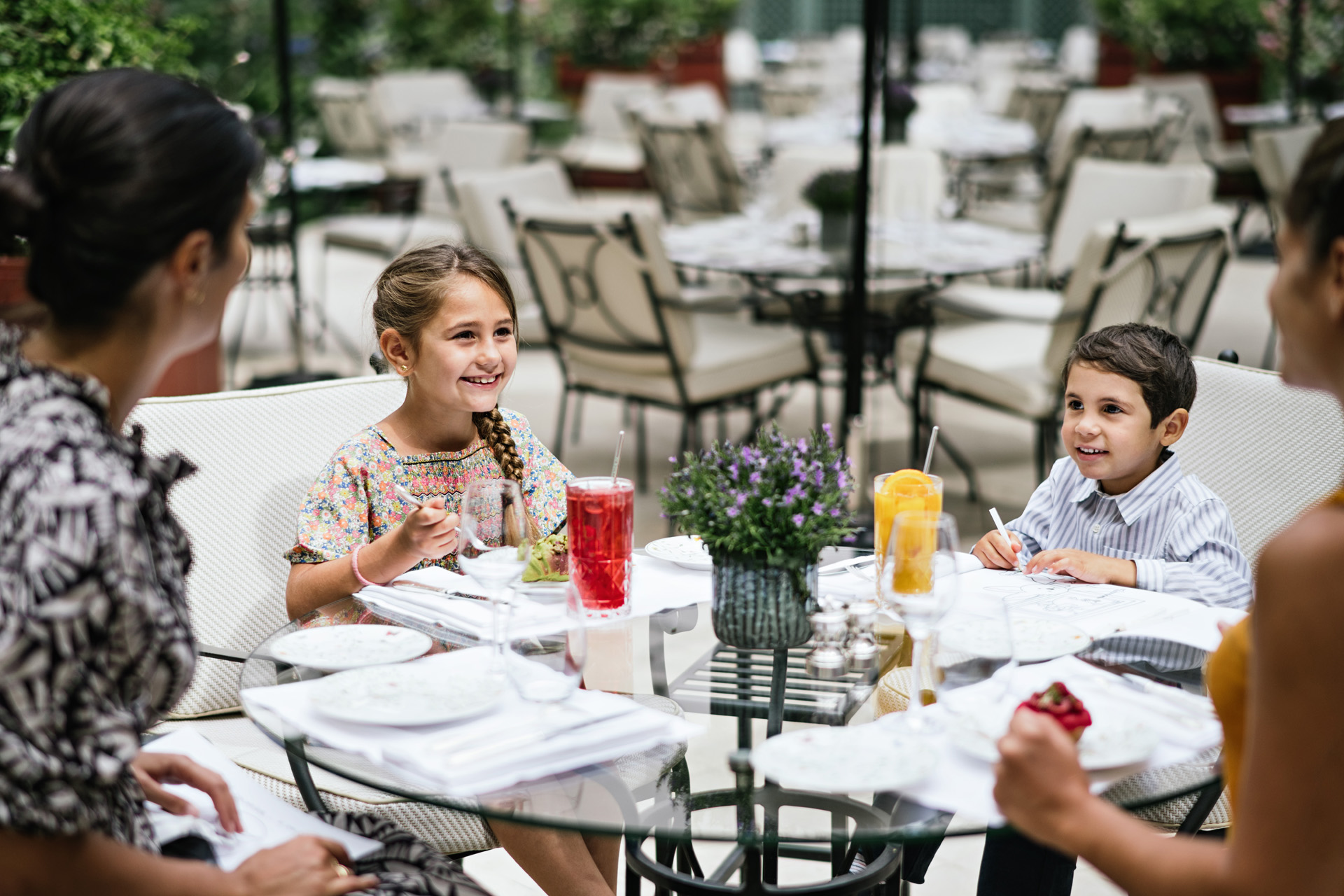 Family Friendly Hotels in Paris
La famille, c'est l'amour
'La famille, c'est l'amour – c'est tout ce qui compte,' said French philosopher Lyne Ménard. 'Family is love – it's all that matters.' Where better to celebrate that familial love than in the city of love itself? Not just for honeymooners or couples looking for the ultimate romantic escape, Paris is a wonderfully family friendly city – even discounting Disney Land Paris. Take a trip to Champ-de-Mars park for close-up views of the Eiffel Tower, or the Jardin du Luxembourg for a giant playground, a carousel, puppet shows and pony rides. Need somewhere to stay? Here's the C&TH guide to family-friendly hotels in Paris. Allons y!
Read the C&TH Responsible Tourism Guide
Where In Paris Is Best For Families?
Paris is split into arrondissements (city districts), and most are well-connected and central. However, if you have small children, because the Paris Metro is notoriously difficult to navigate with a pushchair, opt for a destination (based on your plans) that minimises use of public transport. The 1st and 8th arrondissements are well-suited to reduce travelling – you could even pop back to camp during the day to collect supplies or have a nap.
Alternatively, 5th (the Latin Quarter) and 6th (St-Germain) are close to the family-friendly Jardin du Luxembourg – where you might plan to spend much of your time – as well as family-friendly restaurants and the wonderfully kid-friendly Le Bonbon au Palais sweet shop.
Family Friendly Hotels in Paris
Le Bristol
112 Rue du Faubourg Saint-Honoré, 75008 Paris, France
Situated in the chic 8th arrondissement – home to the Champs Elysées, stylish shops, and the Grand Palais art museum – Le Bristol promises a centrally located, sophisticated stay. Though there are plenty of offerings designed for adults available, this hotel is also very well-kitted out to host families of all ages. 
With adjoining rooms and suites available, older children can experience a smidgen of independence, but the family package – headed up by Hippolyte the rabbit – really seals the deal: a welcome package on arrival, cat-shaped cookies and mini bathrobes make all kids feel welcome, comfortable, and part of the adult fun. To take it up a further notch, Le Bristol has partnered with Bonpoint on a family-friendly spa offering. The Kids Club has been redecorated in chic pastels, and mini-mes can settle down beside their parents for tender spa treatments. oetkercollection.com
Brach
1-7 Rue Jean Richepin, 75116 Paris, France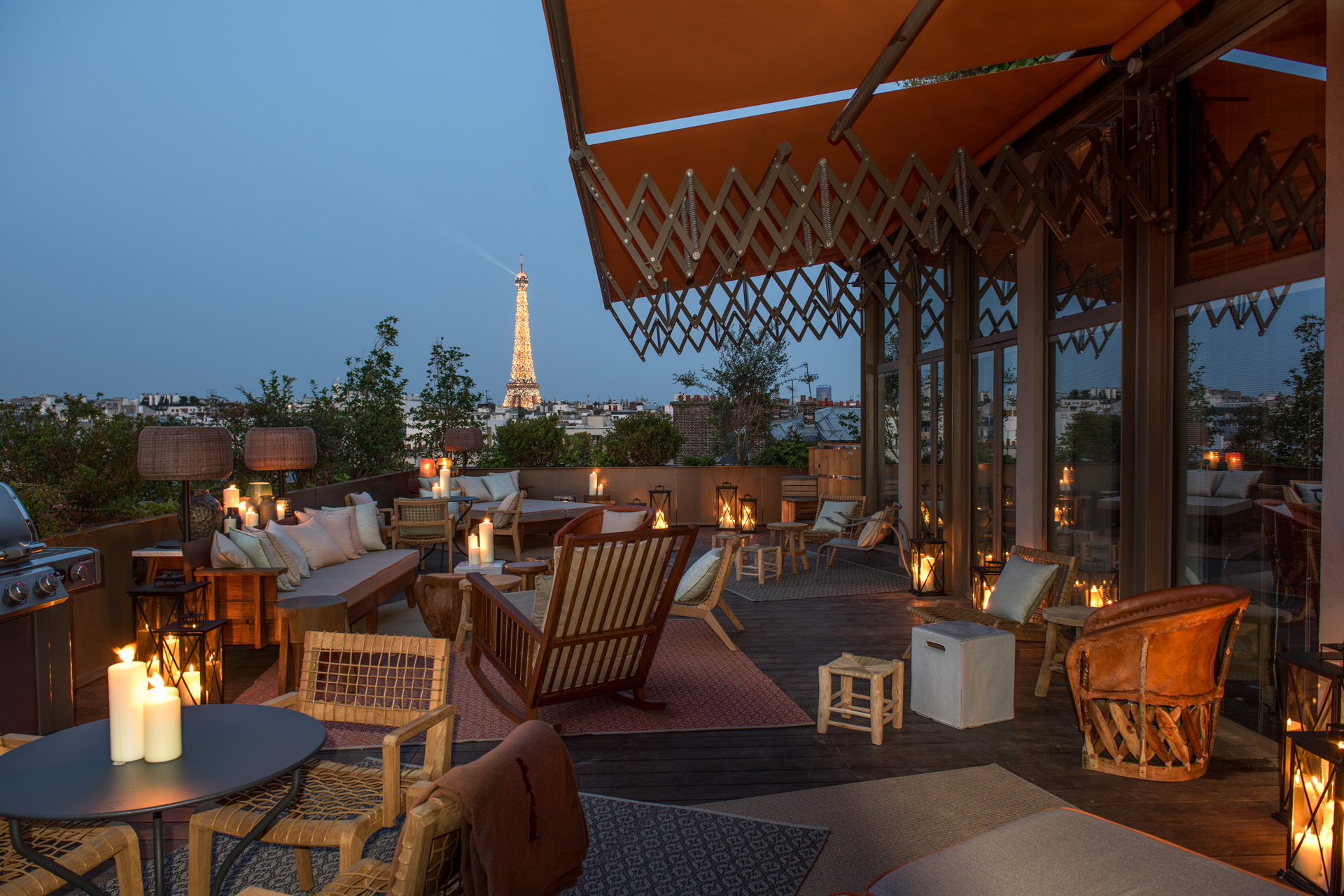 Plodding off to Paris, reluctant teens in tow? For a family friendly hotel in Paris that doesn't feel patronising, head over to the 16th arrondissement for Brach Paris, a hot new opening catering to Paris' new, edgier groove. The vibe is generally grown-up here, meaning teens can feel mature while still enjoying facilities such as the swimming pool and sports centre. Larger suites can accommodate families, with interconnecting rooms also available on every floor for young adults seeking a little more freedom.
Outside in the 16th, there's plenty to do, including the cool contemporary museums Fondation Louis Vuitton and the Palais de Tokyo. Bois de Boulogne is also nearby – a park with a boating lake, ideal for family fun – or you are also well-connected on foot and via public transport to access Paris' famous sights. brachparis.com
Fraser Suites Le Claridge Champs-Élysées
74 Av. des Champs-Élysées, 75008 Paris, France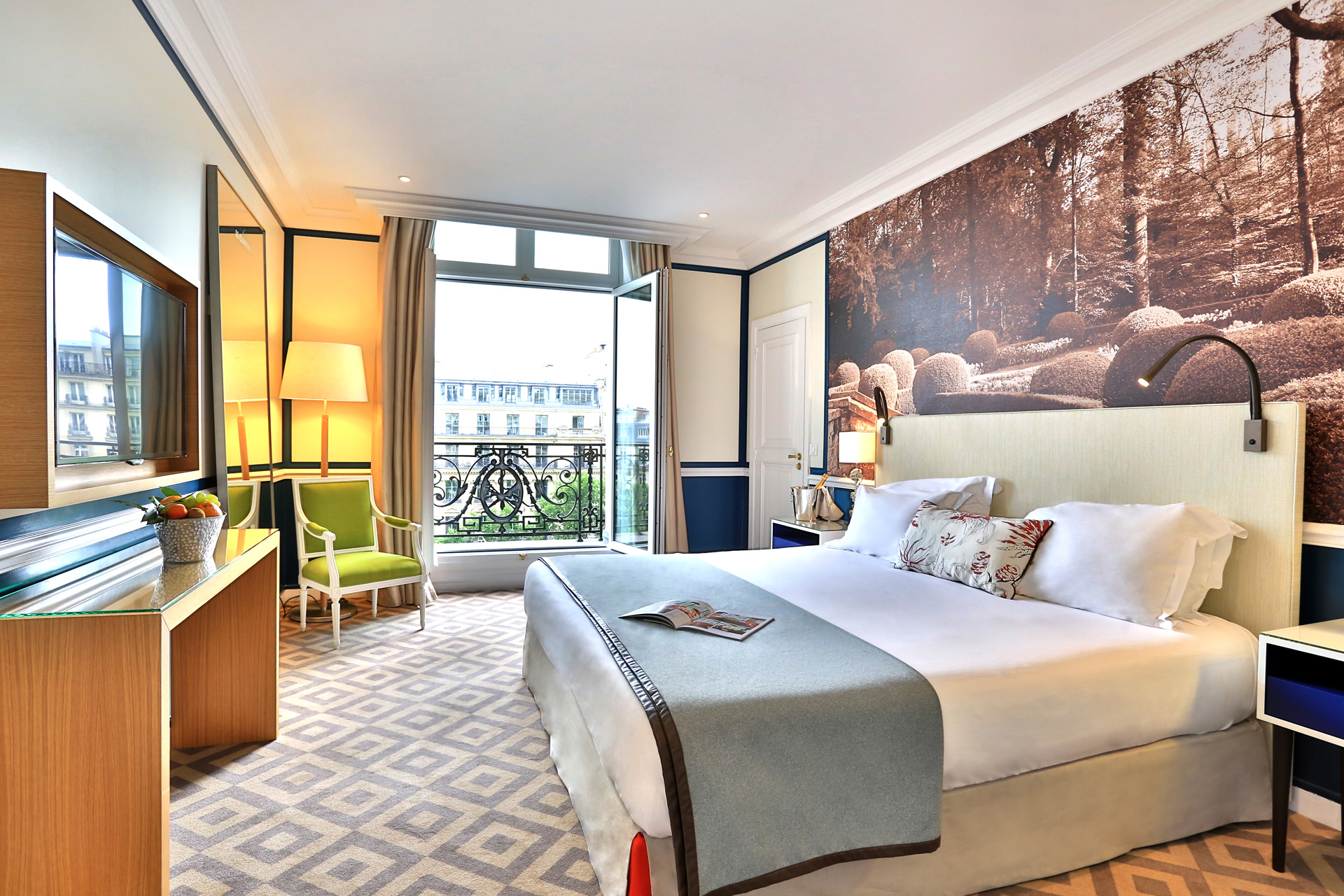 For added flexibility and privacy in the heart of Paris, consider a luxury serviced apartment. This glamorous, La Belle Epoque apartment courtesy of Fraser Suites Le Claridge is situated in a 1900s heritage building in the 8th arrondissement. Blending French romanticism with contemporary flair, it is a stone's throw from the iconic, tree-lined Champs-Élysées. Explore and retreat: in this apartment, you are a short walk from iconic sights – such as the Arc de Triomphe, Le Lido, Place de la Concorde, Louvre Museum, Eiffel Tower and the Grand Palais – meaning a breather from the flurry is only steps away. fraserhospitality.com
Les Jardins du Marais
74 Rue Amelot, 75011 Paris, France
If your little ones love spending time outside, retreat to Les Jardins du Marais in the quiet, medieval Marais district, home to one of Paris' largest private gardens. An oasis tucked away from the bustling streets, gazebos create intimate spaces, mature trees and iron canopies provide ample shade, and plenty of flowers and herbs perfume the air. Inside, 263 art deco rooms and suites are all kitted out with their own kitchenettes, ideal to accommodate any fussy eaters. Knowledgeable concierges can recommend family friendly activities in the local area and beyond, and there's also a private cinema room onsite to hide away in. preferredhotels.com
La Clef Louvre
8 Rue de Richelieu, 75001 Paris, France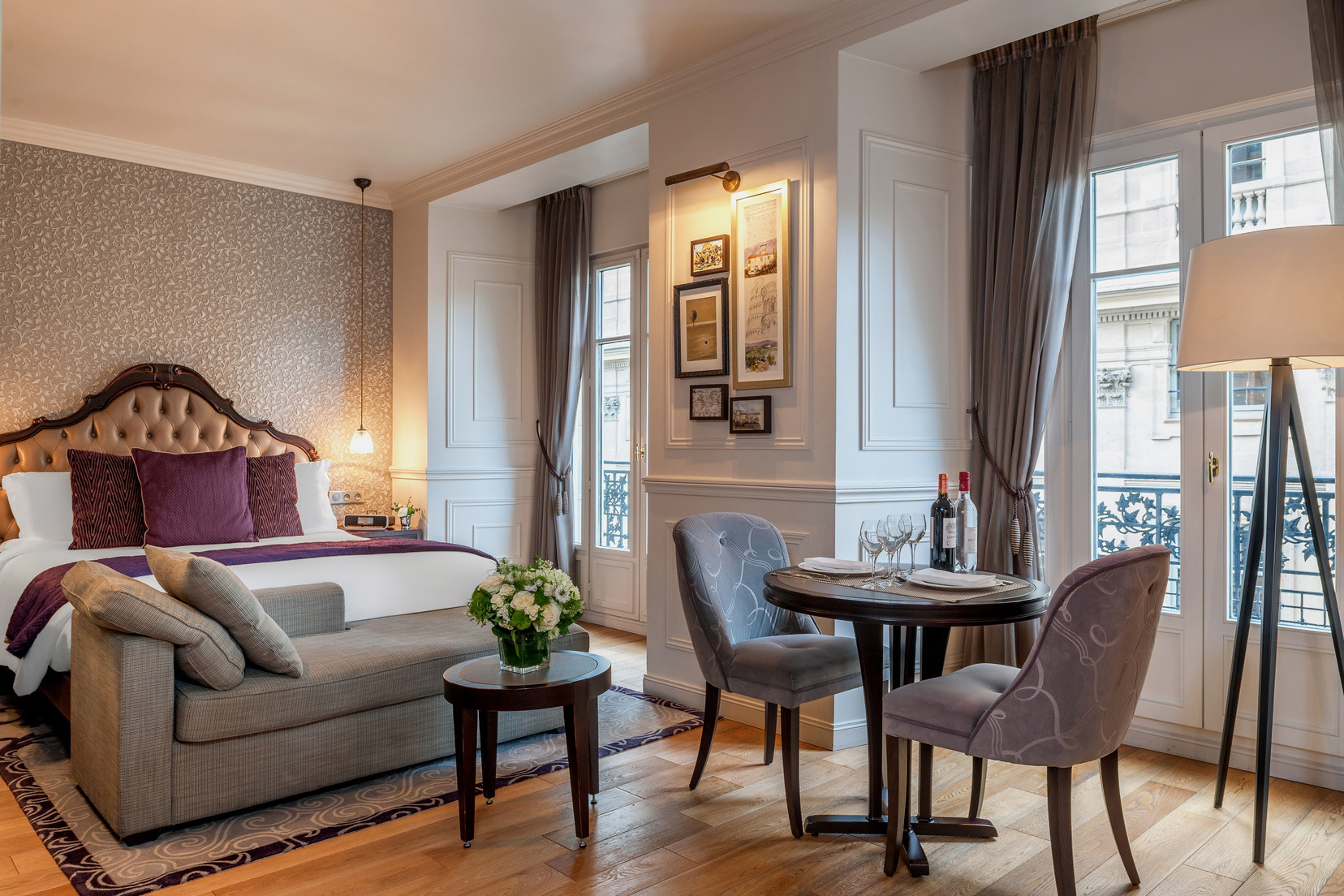 Extremely centrally located, La Clef Louvre is just a few minutes walk from the Palais-Royal Musée du Louvre Metro station, which is served by lines 1 and 7 and can transport you across the entirety of the French capital. Closer to home, the hotel has magnificent, classical Paris sights right on the doorstep – and, inside, air-conditioning in spacious suites with kitchenettes make for a comfortable, flexible stay. Opt for a morning breakfast buffet, or eat in your room's dining area instead, and make the most of the hotel's room, laundry and dry cleaning services to avoid having to do mundane tasks on your Parisian holiday.
Bonus: La Clef Louvre is pet-friendly – so a perfect destination for the whole family.
25hours Hotel Terminus Nord
12 Bd de Denain, 75010 Paris, France
Read our full review of 25hours Paris here
Interior design and colour lovers will be very happy at 25hours' Paris outpost, Terminus Nord. Just steps away from the Gare du Nord, it's easy to peel youngsters from the Eurostar and plod over to the hotel – no taxi or Metro necessary. The whimsical front desk and artwork throughout will keep kids entertained, including a cuddly hotel mascot in every room.
Make sure you're around for Sunday brunch, a new offering in the hotel's NENI restaurant. A delectable spread of delicious treats is on offer, with a special area set up – with a tipi, playmats, boardgames, colouring books and playdough – to keep children entertained as parents chow down on the good stuff. 25hours-hotels.com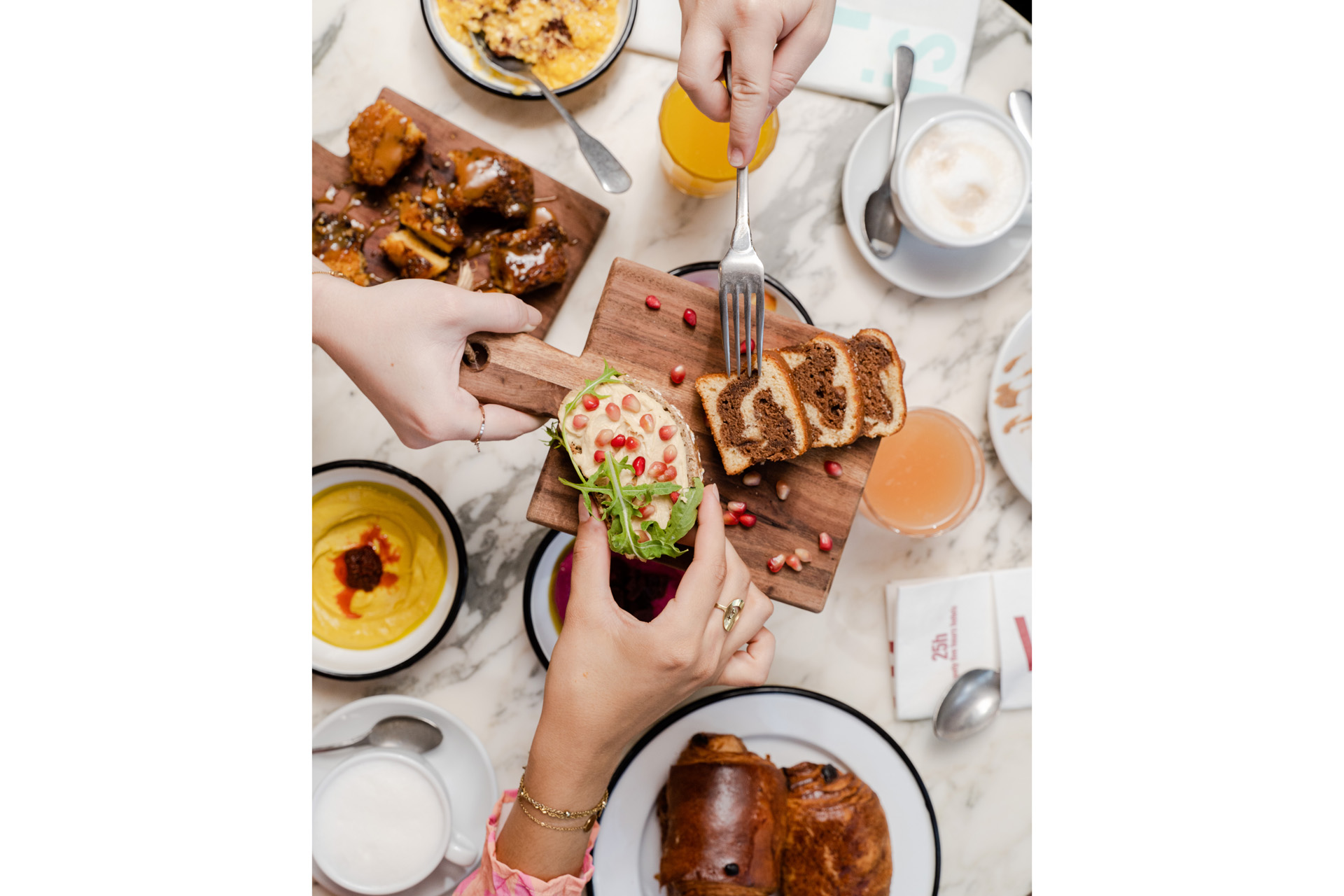 Featured Image: Le Bristol, (c) Frank Juery