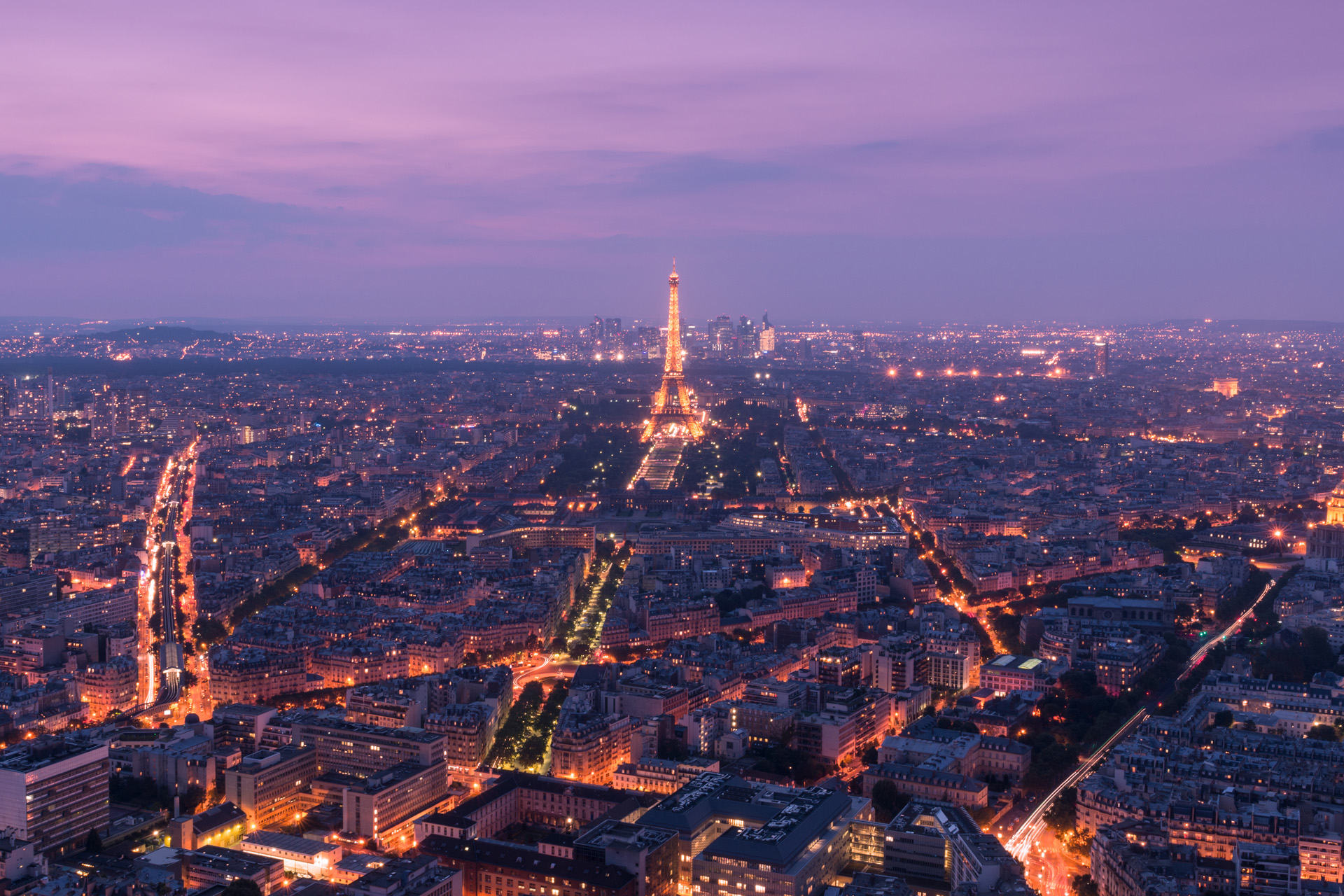 The Paris Nighttime Skyline Is About To Change – Here's How (& Why)
---
Paris is making changes in a bid to save energy
The Eiffel Tower is undoubtedly the most iconic Parisian sight – by day and by night. However, a new proposal from Paris city hall will switch the iconic landmark's nighttime lights off an hour earlier than we are used to. Here's everything you need to know – including why the decision has been made.
Read the C&TH Responsible Tourism Guide
The Eiffel Tower Is Switching Off Its Lights – Here's Why
Earlier this week, an energy saving proposal from Paris city hall – that will alter the city's nighttime skyline – was approved.
On Tuesday 13 September, the Mayor announced that Paris will switch off the Eiffel Tower's lights an hour earlier than usual in a bid to save money amid the energy crisis, according to Reuters.
The measures are a contribution to President Emmanuel Macron's goal to reduce energy consumption by 10 per cent – across industry, households, and municipal authorities – in response to Russia's cut to gas supplies and subsequent rising energy costs.
At present, the Eiffel Tower is lit by golden light every night from dusk until 1 AM. And, at the top of each hour until 1 AM, 20,000 light bulbs quickly flash on the tower for 5 minutes, creating the tower's iconic twinkle. The new plan will see lighting shut off at 11:45 PM, reducing the tower's energy consumption by 4 per cent.
Regardless, 'France will always be the City of Light,' said Mayor Anne Hidalgo.
Additional energy-saving methods include: switching off the lights in public buildings after 10 PM, reducing the temperature in public buildings to 18°C, and reducing the temperature of the city's municipal pools from 26 to 25°C.
However, Jean-François Martins, the head of the tower's management, told The Guardian that the move is 'a highly symbolic gesture' rather than a substantial contribution to alleviating the crisis. Martins said it is 'part of the growing awareness around energy sobriety'.
Paris isn't alone in its energy-saving techniques. Monuments in Marseille – including the Pharo Palace – will switch its lights off earlier from the end of September, and nighttime lighting was reduced on several Berlin monuments this summer, including the Victory Column, the Kaiser Wilhelm Memorial Church, and the Jewish Museum.
Featured Image: Aerial view of Paris (via Getty).