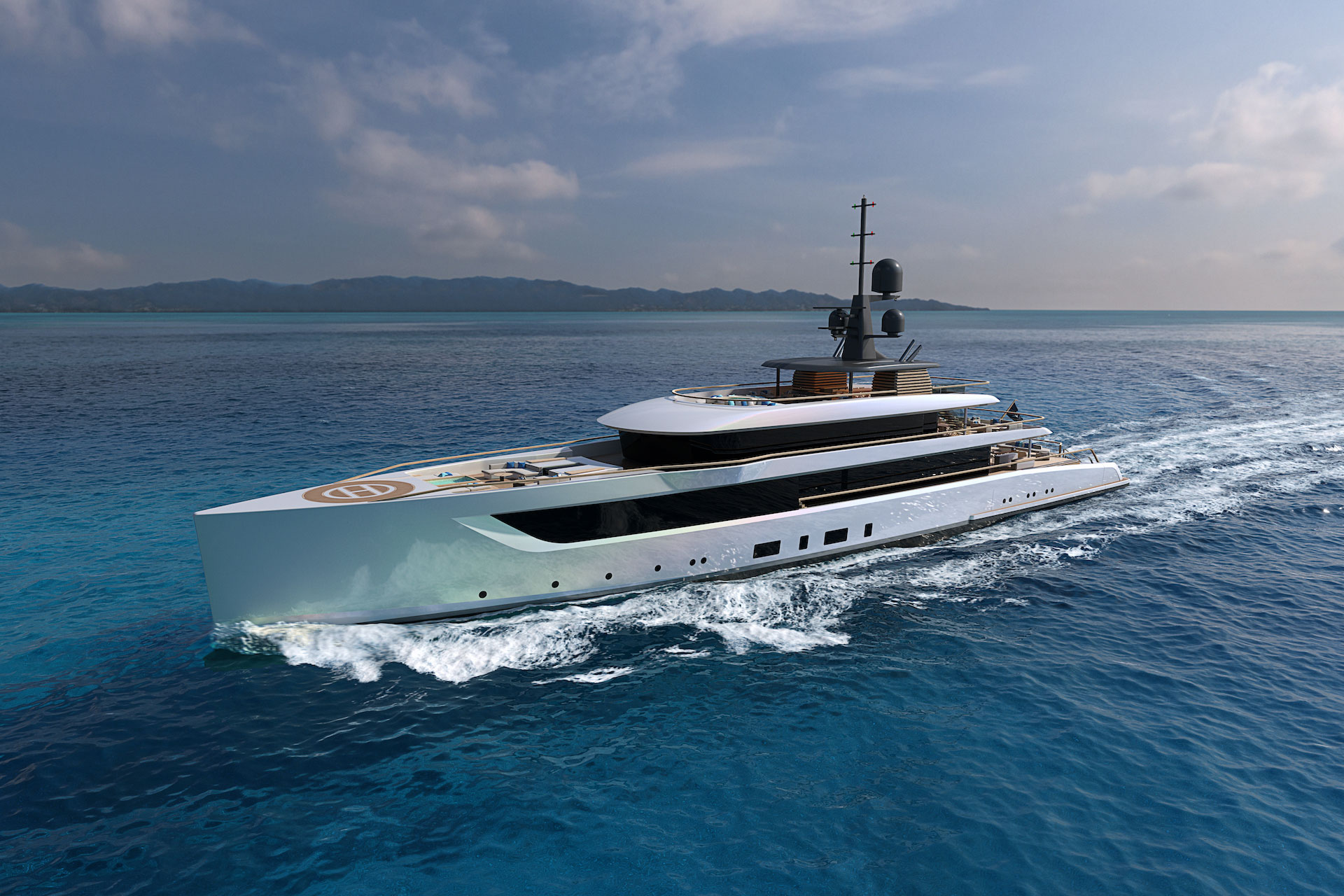 All Aboard The Next Generation of Bespoke Superyachts
---
Check out the gamechanging new Project 24 superyacht from Feadship
Order one of Feadship's Project 24 superyachts now, and it'll be ready for you by 2024.
Why Feadship's Project 24 is the Future of Yachting
Escaping the crowds and floating off into the blue with just your family and friends has never felt so tempting. Its allure has only grown in the last year or so, with Covid restrictions severely limiting our sense of freedom and adventure.
But now leading custom superyacht builder Feadship has the answer, with a brand new yacht called Project 24 that's a game-changing addition the world of superyachts.
This 73-metre boat is unlike anything else on the market. All its core technical elements come engineered and predesigned, with the remaining 564 square metres of luxury space entirely up to you to decide – ideal for wannabe yacht owners who don't have the knowledge or time to think about the technical details. Its name comes from the fact that it can be ready in three years – meaning if you order now your boat will be ready in 2024 – an outstanding turnaround time for a luxury yacht.
A Sleek Silhouette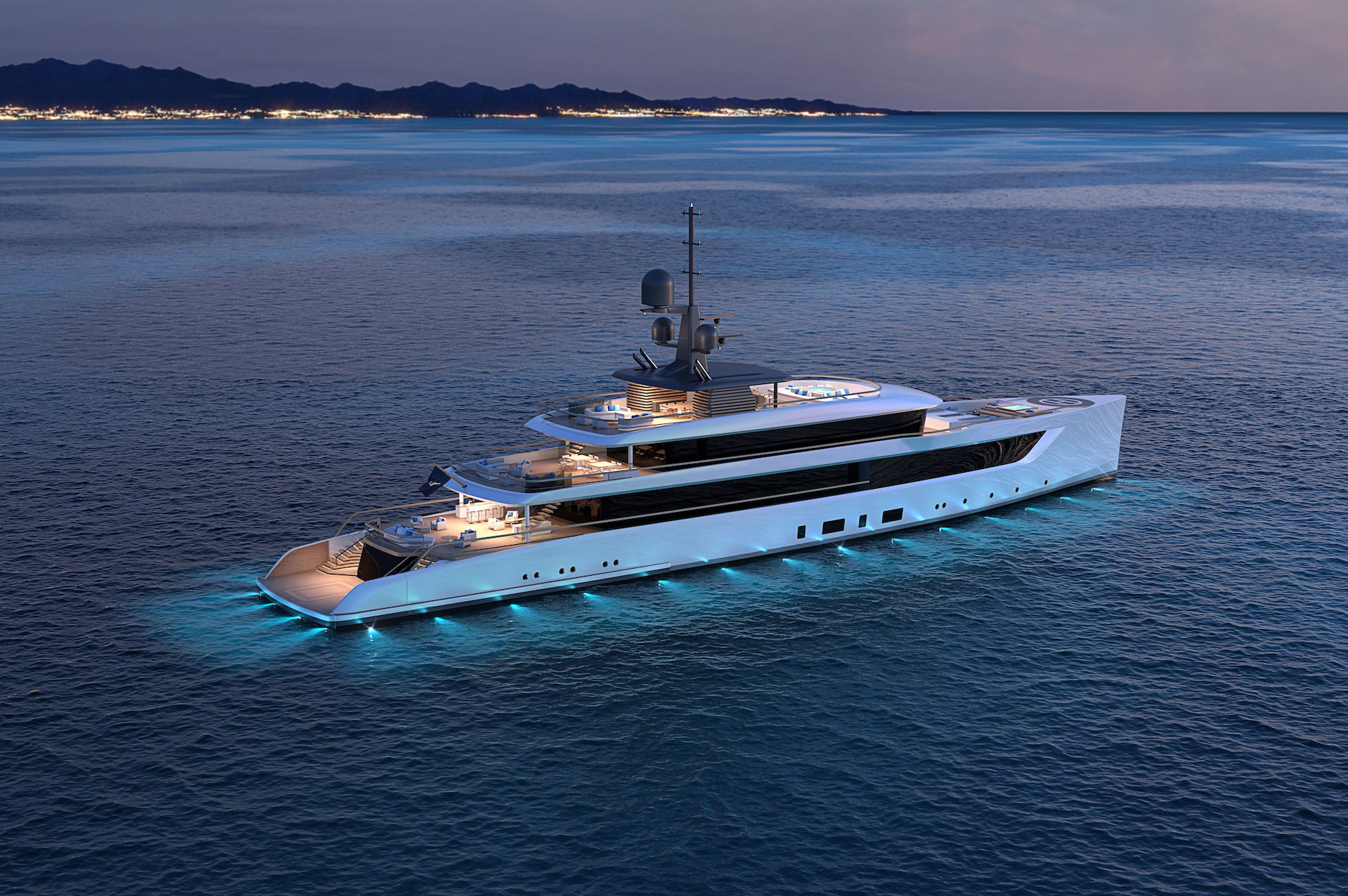 Created in collaboration with bespoke luxury yacht brand Nauta Design, a Project 24 yacht has a sleek, graceful and timeless profile, enhanced by clean architecture and shapes. Understated bulwarks and large windows further optimise visibility and natural light throughout.
Impeccable Interiors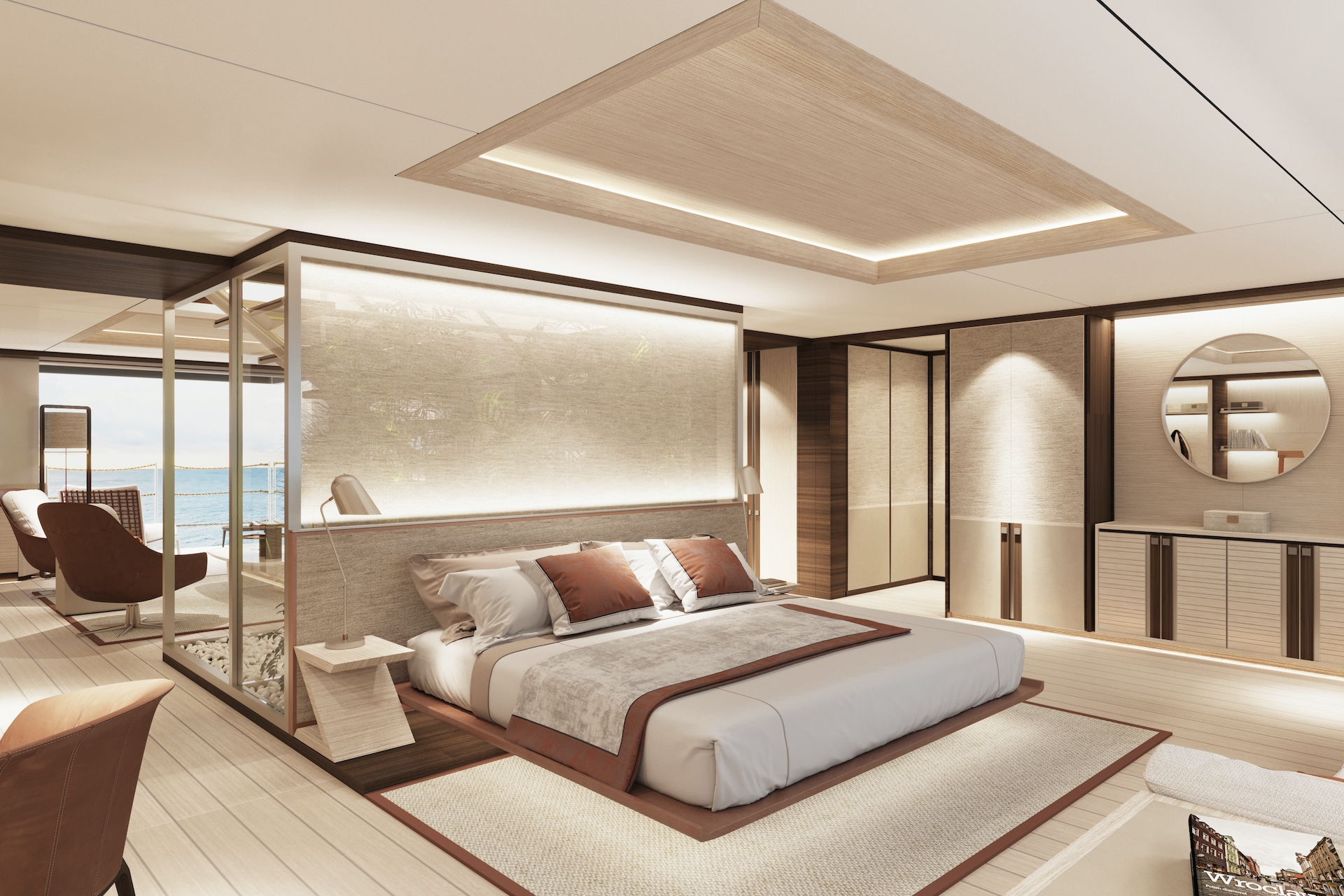 Whatever your style and taste, you can have them realised by Nauta Design in an unlimited range of luxurious fabrics and finishes. The master suite alone comes with the option of two walk-in wardrobes, a private balcony and seating area. A swimming pool, jacuzzi, helipad and multiple sundecks and seating areas are all optional possibilities throughout the yacht.
A Greener Choice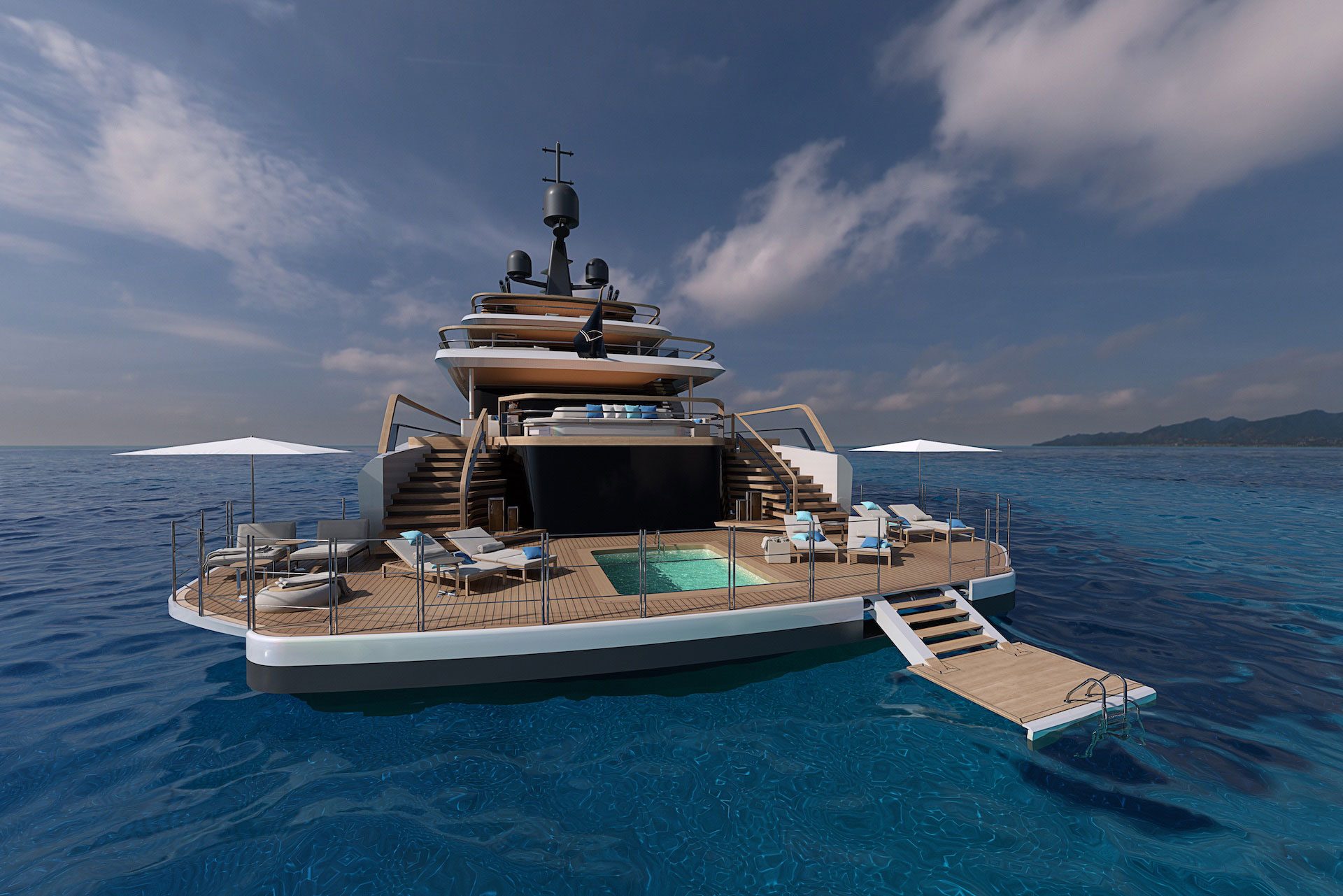 Did you know that less than 0.3 per cent of the world's marine vessel carbon emissions come from superyachts? And Feadship is on a mission to cut that number further, with its pledge to make its yachts emission-free by 2025, and the yacht building process the same by 2030. It plans to achieve this with a transparent supply chain, use of low-carbon metals and chemicals, and implementation of renewable energy in its Dutch HQ.
So, could we all soon be holidaying on superyachts? With 145  yachts added to the global fleet every year (and a third of the number worldwide added in the past 10 years alone) this seems an increasingly likely option. And boats like Project 24 make it all the more possible – so best get your order in now. See you on the Med in 2024.