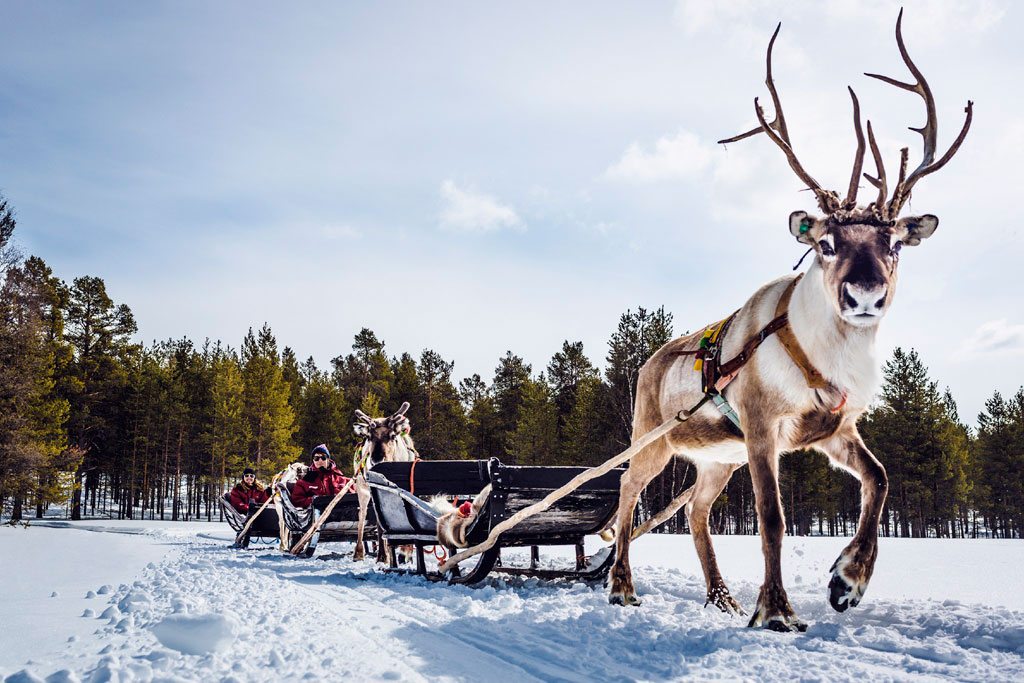 Finland: The Happiest Country in the World
---
Ice swimming might play a part...
How do they do it? Lucy Cleland found out last February, just before the world closed down.
Finland has just been pronounced the happiest country in the world for the fourth time running in 2021. You ponder the true meaning of this accolade as you stand shivering in just a swimsuit on a winter's night before dipping your toe in the freezing water of an ice hole carved out from a vast frozen lake. All thoughts quickly evaporate (or freeze) though, when you are submerged up your neck and your breath is ripped from you, your body flicking to panic mode and you can't feel your toes or fingers.
You read about these crazy ice swimmers, and all of a sudden you're one of them, but it all begins to make sense when you have scuttled from the hole and the endorphins are flooding through you. The sense of elation and triumph that comes from adversity is intoxicating. You no longer feel the cold; you feel the most powerful version of yourself and then you begin to laugh. The wellbeing benefits from freezing your body short term are well documented but they don't tell you about the full belly laughter that comes too: I literally haven't cried with laughter that long and loudly in years.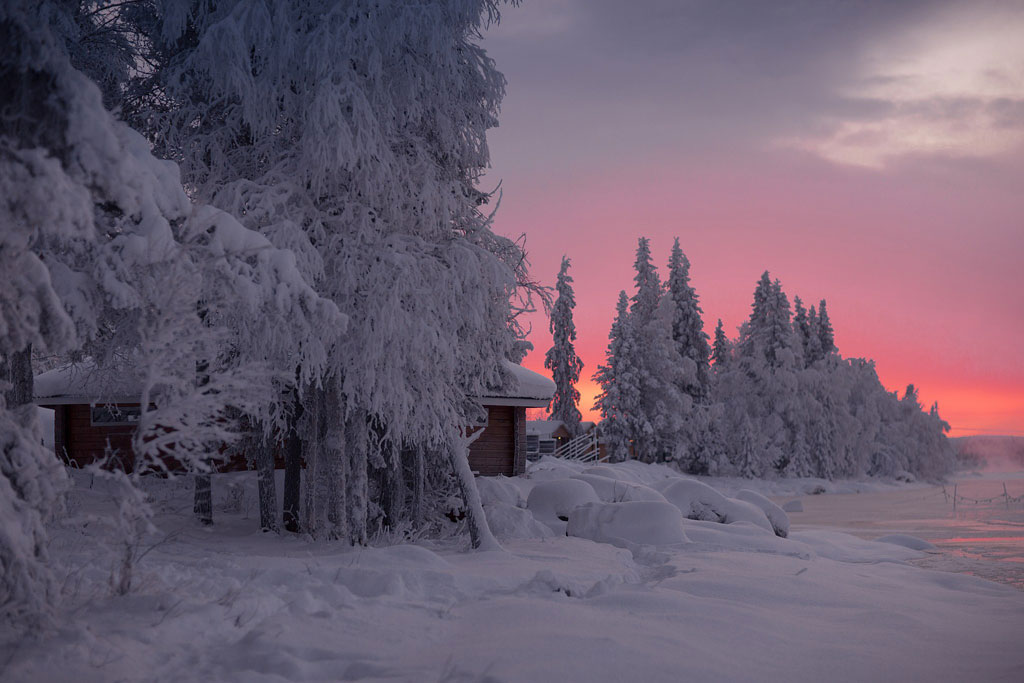 We are at the newly built Arctic Sauna World near Muonio in northern Finland, owned by the Pietikäinen family's Harriniva Hotels & Safaris, who seem to have a monopoly on all accommodation and activity centres around this area of wild wilderness in Lapland. Perched on the edge of Lake Jeris in a perfect position to see the Northern Lights (poetically named Fox Fire in Finnish) should they care to make an appearance (approximately one in the three nights), sauna was invented by Finns and it is as intrinsic to their lifestyle as woods are to bears. And, boy do they like it hot. The ladling of the water onto the coals is almost a spiritual act to them and they pay reverence to the hiss of the water and the rising steam as though it were a goddess incarnate.
Song of Ice and Fire: Adventures in the Finnish Lapland
The 200,000 or so Lappish people (Finland's whole population is around 5.5m) are deeply connected to woods and the wild (70 per cent of the country is covered by trees, after all), and they worship at the altar of Mother Nature. Foraging is in their blood. Blueberries, cloudberries, cranberries, lingonberries and mushrooms grow liberally in the woods and the swamps and anyone is allowed to pick them for their own consumption and to sell commercially.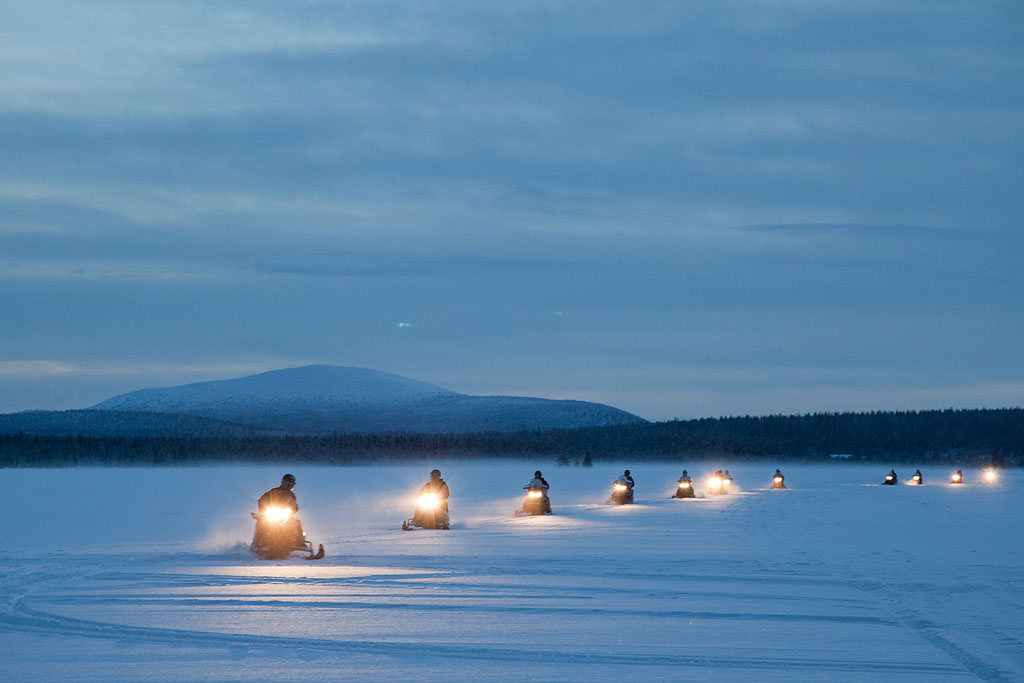 The Finns have a steely determination about them too. They are imbued with 'sisu', meaning tenacity of purpose – whether that's drilling a hole in 1.5m of thick ice with a hand tool to drop a fishing rod down to catch a pike or a grayling for supper, or fighting the Russians in the Winter War of 1939. At the beginning of the Second World War, the Soviet army thought they'd have another crack at reclaiming a land they'd previously dominated. The Russian tanks couldn't penetrate the forests of Finnish spruce, whose branches protrude from the entire trunk (Russians being more used to high branched pine) and the Finns were able to push them back, even though they were outnumbered 10 to one.
Officially Finland is a young country, having gained independence from – at varying times – both Sweden and Russia in 1917. They are perhaps a bit more shy than their oil-rich Norwegian or trendsetting Swedish neighbours – they are the smaller, younger sibling with, so admit the Finns I met, 'bad marketing skills'. It's not that they lack for good ideas, they just don't know how to shout about them.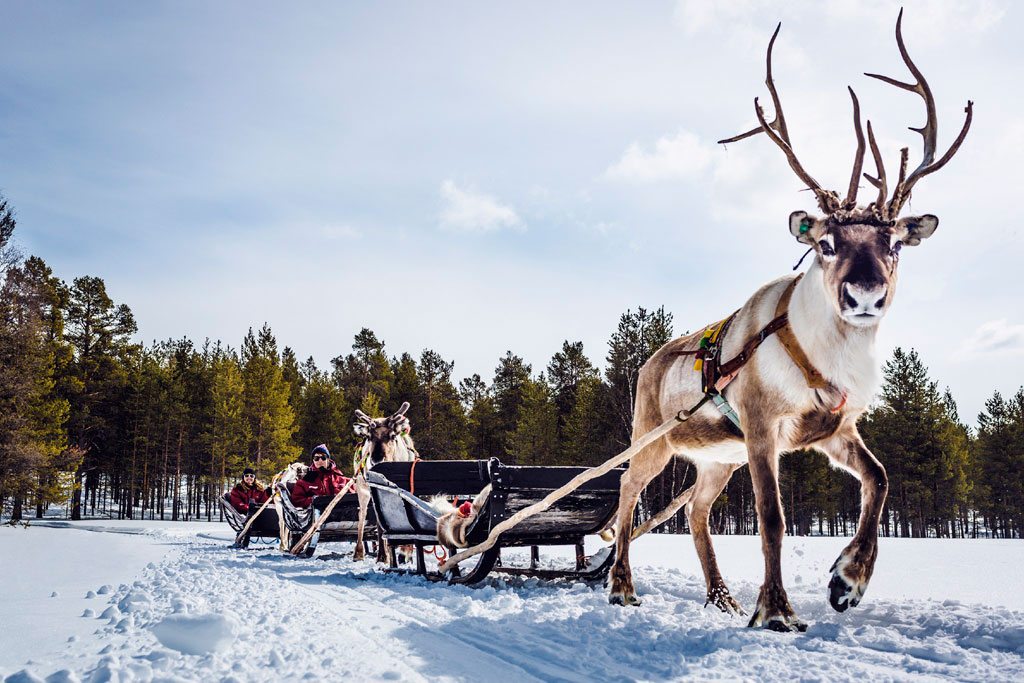 Nor would they want to shout too loud. Nature, silence and the wilderness are precious to them and fiercely protected, but it doesn't mean they don't want to show it off to respectful guests. Here, you can snowshoe in a national park at night, stopping to make a fire in a government provided fire-pit (even logs are ready and waiting) or a wooden kota (Finnish cottage with a fireplace) which stay unlocked for anyone to use, lie in the snow under the darkest of skies and drink in the (certified) cleanest air in Europe and see stars you never knew existed; you can cross-country ski through thick forests and wide plains; take husky or reindeer sleighs down snowy tracks like you're re-enacting a scene from Frozen; snowmobile at 60kph over vast frozen lakes as a popping pink sunset descends and, of course, gawp at the Northern Lights if you're lucky.
Alpine skiing is better in Levi, just 20 minutes from Kittala airport (and an hour's drive from Harriniva). It offers 43 slopes and 23 lifts and a brilliant children's ski school. It is also the country's first ski resort to have ISO creditation meaning that it's been certified for its quality, safety and sustainable development. They have been able to cut energy costs by 35 per cent by using the latest technology – whether that's LED lighting on ski slopes or snow machines that only produce snow where and when it's needed, thanks to smart technology. Snow is also stored from one season to the next and they are learning to market the summer season too, so holiday lets don't remain empty and people can work year-round.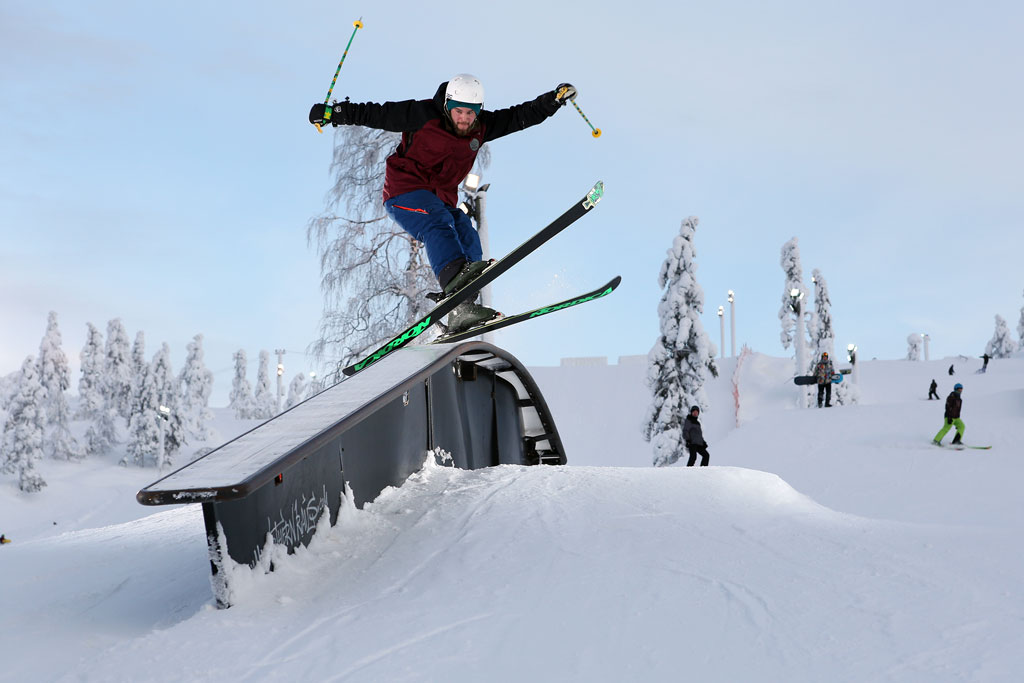 This is important in a world that is changing due to global warming. Last season the first snow arrived a month and a half early and was heavier than they'd seen in decades; yet for the first time too in years south Finland saw no snow. The Arctic fox, once common in these parts, has receded deeper into more chilly Siberia and last year 25,000 reindeer died in Russia because the snow patterns have changed with the volatile temperature shifts – they could no longer dig for lichen beneath the snow because it was too hard.
Lapland is a veritable winter wonderland, and because of its people and government policy, it has a good a chance as any protected environment to help keep it that way.
Book it: Finnair flies from London Heathrow to Kittilä, via Helsinki with fares from £255 in Economy Class, including all taxes and charges. finnair.com. Stay at Harriniva Hotel from €115 per night for a double/twin room or a cabin with a sauna. This includes breakfast, coffee/tea and the hotel sauna. harriniva.fi
For more information on Finland visit www.visitfinland.com
MORE TRAVEL:
Hotels with Beautiful Gardens / North Norfolk Road Trip / Luxury Eco Staycations in the UK