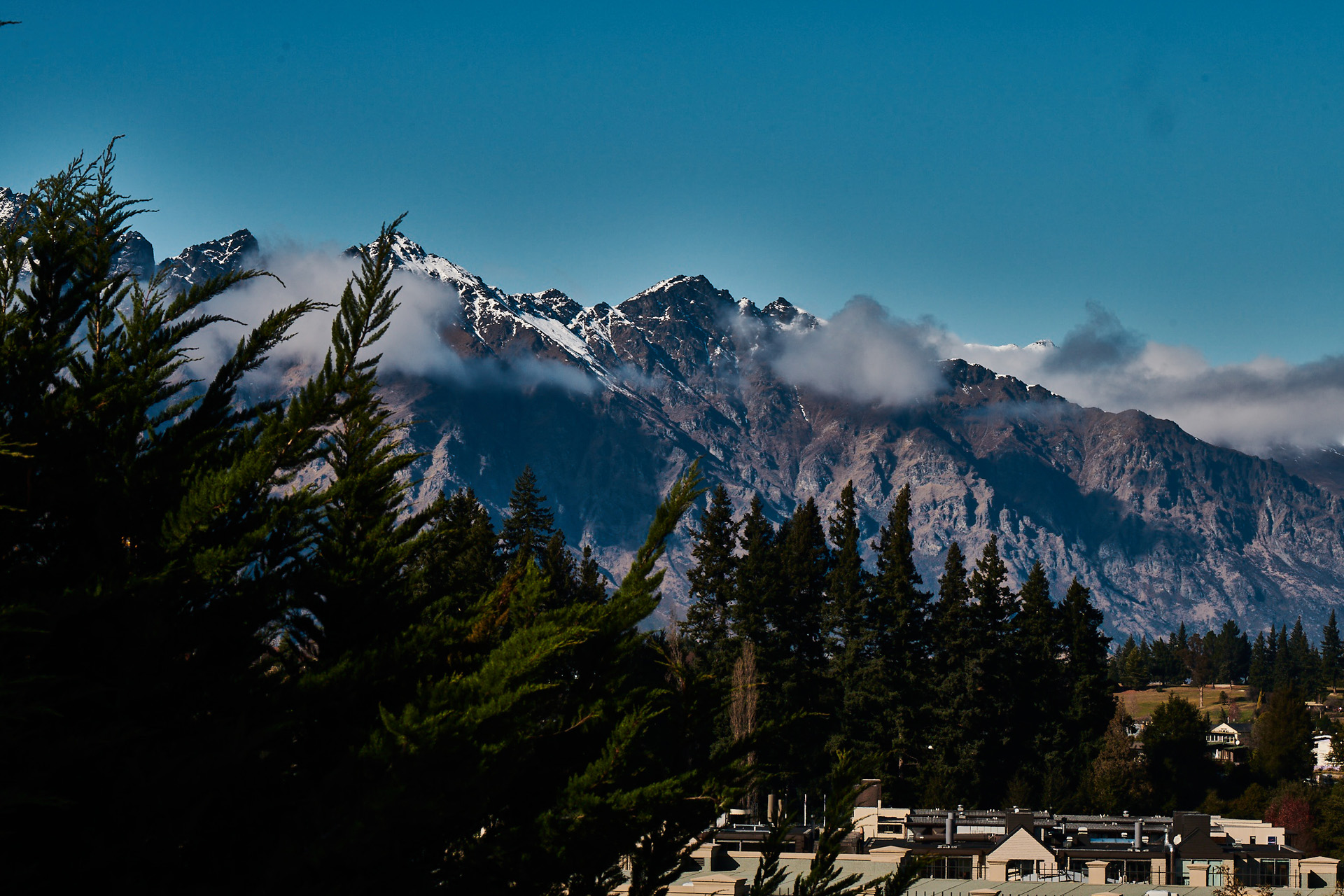 The Ethical Future Of Hospitality With Gaurang Jhunjhnuwala, CEO Of Naumi Hotels
'People are at the centre of Naumi's DNA'
Hotels have played a large role in making the world smaller: in 2022, we can travel across the globe, staying in stylish establishments and experiencing incredible luxury. As a result, many hotels (especially international conglomerates) are scrutinised and criticised for ignoring their local communities rather than embracing the culture they are surrounded by. Or, even worse, some hotels are guilty of erasing these communities with generic corporate design, importing produce that could be found locally, and sending money away from the local area. But what happens when your CEO (and his superstar wife) wants to uplift local communities? We sat down with Gaurang Jhunjhnuwala, CEO of Naumi Hotels, to find out.
Read the C&TH Responsible Tourism Guide
Having first launched in Singapore in 2007, Naumi Hotels (pronounced 'know me') has moved from strength to strength, now with six hotels across Singapore, Australia and New Zealand, with a seventh, 62-key branch set to open in Wellington later this month. The hotels are all eclectic design and modern luxury, spearheaded by Founder and Managing Director Surya Jhunjhnuwala, who has a taste for personalised, boutique hotels that draw on the culture of their local area.
Bringing a new millennial flair and edge of sustainability to the brand is CEO Gaurang Jhunjhnuwala, aged only 35, who has been at the helm of this family business for almost a decade. With his wife Arshiya – who leads Naumi Humanity, the brand's environmental, social and governance arm – Gaurang strives to help vulnerable and marginalised communities break away from the poverty trap. The green power couple focuses predominantly on educational grants, the employment of women from low income communities, and food insecurity among children. We sat down with Gaurang to learn more about this drive toward a more sustainable and ethical future of hospitality.
Interview With Gaurang Jhunjhnuwala, CEO Of Naumi Hotels
Hi Gaurang, I'm excited to learn more about Naumi. Firstly, what do you think hospitality companies can do (or what do they need to do) to support sustainable and ethical causes with longevity?
The essence of sustainability is that it is long lasting and sustainable by its very nature – whether that be engaging in local supply chain of goods to a business, or creating long term career opportunities for a community. Gone are the days when sustainability is the only thing you can talk about your hotel being – if you're not striving for sustainability as a hospitality set-up, you're out of touch and excluding yourself from the dialogue.
For me, the antithesis of hospitality is checking in to a generic, corporate hotel which could be anywhere in the world. True hospitality is arriving somewhere and connecting to a sense of location and place, with the brand employing local people, being powered by neighbouring businesses, and running at minimum impact to the planet. Small ripples cause huge waves of change. 
I think sustainability has become a buzzword. What we want to always avoid is greenwashing and not being truly authentic in what we set out to do. For Naumi, an important aspect is the social construct of a community and a company. We are always asking ourselves, 'how can we positively impact our community?'.
So what is Naumi doing to avoid greenwashing and uplift local communities?
Naumi's goal is to help break the cycle of poverty in marginalised communities. By reducing food insecurity, we hope to provide children with an equal chance to a better childhood, where they can focus on their education and an increased quality of life.
People are at the centre of Naumi's DNA, and we are supporting communities in the countries where we operate (Singapore, Australia and New Zealand) and where we're from (Singapore, New Zealand and India), while providing women from low-income communities around the world with upskilling and employment opportunities to increase household income.
Sounds amazing. Have you seen any concrete results from this?
To date, we have provided 250 children in New Zealand with food each school day, supported the nutrition of 100,000 children in India and have fed 13,000 children from food insecure backgrounds in Singapore. 
With a focus on helping marginalised women increase their income, we also helped double the income of 30 women in India in 2021, and we want to continue to provide more opportunities to women through our educational grant programs that have been set up.  
The items that we collect for guests to use are also handmade or produced in small batches by marginalised communities whose lives are transformed by the money they make from the work they do. We've done this with our Hope Tote Bags that guests can use at all of our hotels and then purchase, with 100 per cent of the profit going back to the women who make them.
Something we are also about to roll out – and something we are very excited about – is our new lightweight bathrobes, made from sari offcuts by women in slum communities in India. Their work is fundamental to what we do, and also provides them and their families an income that gives them better opportunities.
Wow. That must feel so rewarding.
It does – but I do think it's also important to say that this is an ongoing process as we learn and strive to be better with our learnings. Technology is continuously improving, and that enables us to be increasingly sustainable and effective in how we operate. An example that we are happy about is that the keycards used in our hotels are now made of wood!
One of the biggest challenges hotel groups face is land waste, so to mitigate this we have gotten rid of all single use plastic, now using refillable amenities. We are now also sourcing real solutions to keep land waste to a minimum. It's a journey.
Definitely sounds like it! Is there anything that you encourage your guests to do to support this effort?
Naumi is all about fun – it's about exploring the fantastical in colourful and eclectic surroundings. The element of surprise is what we live for! Naumi also has a huge heart and the charitable causes that we work for run as a thread to everything that we do. Guests can take a little bit of Naumi home with them while supporting the causes that are close to our heart by buying our Hope Tote Bags and Sari Dressing Gowns. 
By being a Naumi guest, they are intrinsically connected to the work that we do, but we also encourage guests to engage with the local communities around our hotels – so they give back to local businesses – while still having the best time on their travels, exploring new places to eat and drink or see art.
You have hotels in Singapore, Australia and New Zealand, and your next opening will be in Wellington, New Zealand – the complete opposite side of the world for most of our readers, and a sizeable journey for all international visitors. What are the best ways guests can support New Zealand sustainably and ethically after such a long journey there?
It's inescapable that New Zealand is very far from most places (which is part of its magical appeal), so the first thing you might want to consider is offsetting your flight. Air New Zealand directly supports New Zealand native reforestation as part of their carbon offsetting programme. 
Then, stay for as long as you can so that the long trip is worth it and so you have time to really positively impact local tourism. Make the most of travelling slowly around both of Aotearoa's (the Māori name for New Zealand) North and South Islands. 
Check out the amazing cafe culture in Wellington, its superb national museum Te Papa Tongarewa, and the soon-to-open Naumi Wellington – a design dream that has been overseen by local designers, Material Creative. Then take one of the breathtaking hikes around Queenstown and be delighted by the alpine chic of The Dairy by Naumi Hotels. Eat locally, visit the vineyards, learn about Māori culture and support its communities – Rotarua is a great place to do this.
Sounds dreamy. What is the vision for Naumi in the future? 
To keep delivering unique experiences to our guests as we grow across the APAC region (Asia-Pacific) and look to put roots down in key cities in APAC and Europe.
Do you have any dream hotel destinations?
It would be great to spread our wings to places in the Middle East, and remote places in Africa.
And what about you personally: what are your favourite destinations to visit away from work?
Because I am constantly travelling for work and usually in bustling metropolitan cities, for a holiday I really like to be off the grid. Some favourites are Cambodia, Thailand, and remote parts of Europe. Somewhere where the pace is much slower!
DISCOVER
Naumi Hotels operates seven branches across Singapore, Australia and New Zealand. naumihotels.com
Featured Image: The view from The Dairy Private Hotel by Naumi Hotels.