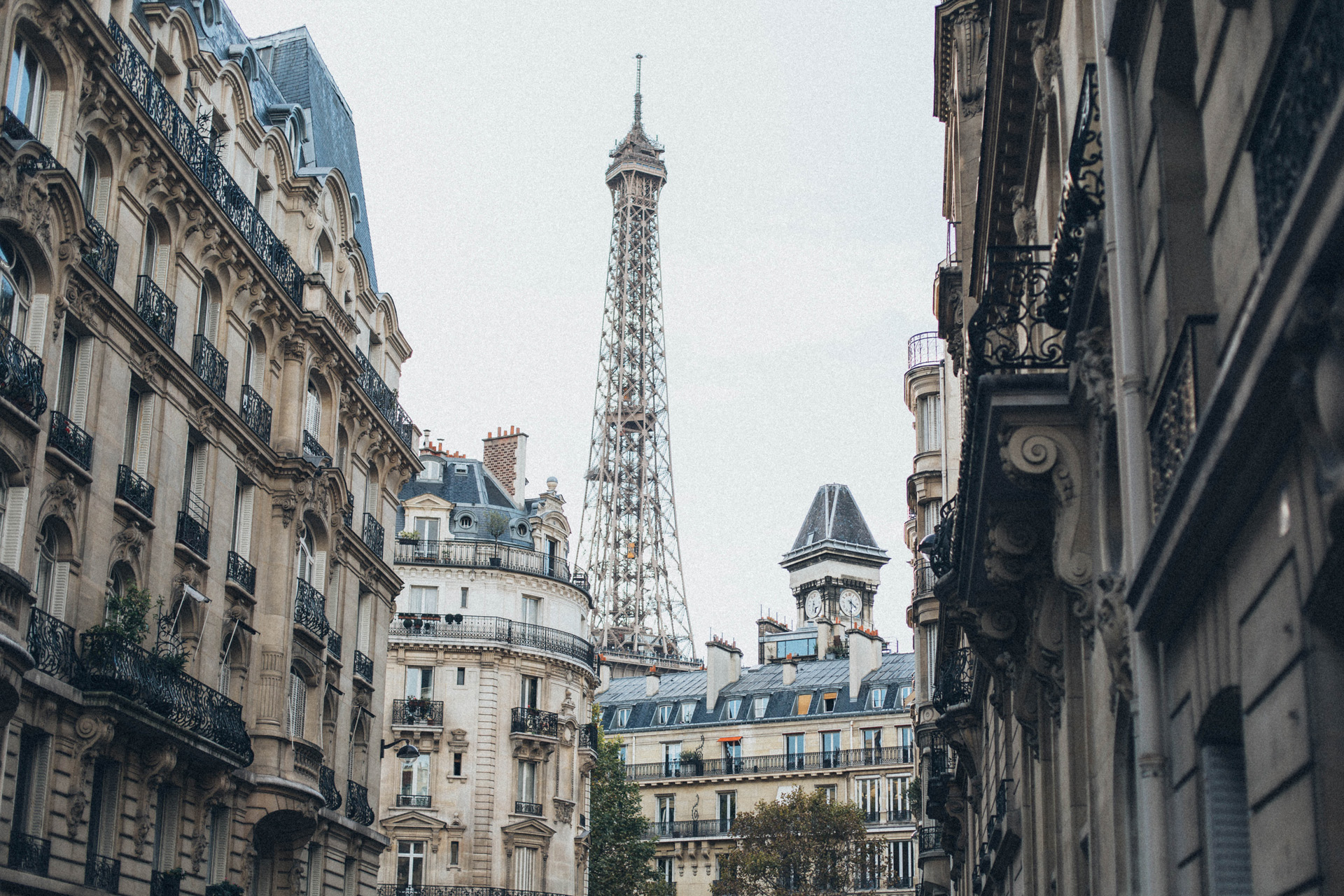 Where To Eat & Drink In Paris: An Insider's Guide
Greg Marchand, Founder and Chef Patron of Frenchie, reveals his favourite foodie spots
It takes but a small hop across the pond to reach Europe's culinary capital: Paris. Though not as sprawling as our capital city, Paris twinkles with Michelin stars (beaten only by Tokyo for the quantity of Michelin starred restaurants in one city), and is the home ground of western refined dining. So, where to start? We got the insider lowdown from Greg Marchand, creator and chef patron of Frenchie, which earned its first Michelin star in Paris in 2019, on the best places to eat and drink in Paris.
Read the C&TH Responsible Tourism Guide
Where To Eat & Drink In Paris, According to Greg Marchand
Shosh
14 Rue Saint-Sauveur, 75002 Paris
Shosh is a very small Israeli place where you can eat proper grandmother Levantine dishes just like in Tel Aviv. shoshparis.com
Herbarium
243 Rue Saint-Martin, 75003 Paris
Situated in the Hotel National des arts et métier, this little gem offers some amazing cocktails based on plant infusion and concoction. hotelnational.paris
Rue du Nil
2nd arrondissement 
The Rue du Nil is a 72-metre long cobbled street, ideally situated in the Sentier district in the heart of Paris's second arrondissement. This is a street dedicated to food, where Frenchie restaurant, Frenchie to go, and the Frenchie wine bar and wine shop are all located. Over the last 10 years, it has become the go-to foodie place.
PLAQ Chocolat
4 Rue du Nil, 75002 Paris
Rue du Nil is also home to some of the best foodie shops in the city, starting with Plaq – a bean to bar chocolate factory. plaqchocolat.com 
L'Arbre à Café
10 Rue du Nil, 75002 Paris
As a coffee lover, I have been working with L'Arbre à Café for over 10 years. This is a toad in the hole shop, where you will find some of the best coffee in town. larbreacafe.com
Terroirs d'avenir
Rue du Nil, 75002 Paris, France
Terroirs d'avenir owns a vegetable shop, a butcher, a fishmonger, a cheese shop and a bakery, all on the same Rue du Nil street. terroirs-avenir.fr
Foodi Jia-Ba-Buay
2 Rue du Nil, 75002 Paris, France
If you are looking for a fancy place, you will be disappointed by Foodi Jia-Ba-Buay. However, if you are looking for the best Taiwanese food in Paris, this is the place to be. foodi-jia-ba-buay.fr
Plénitude Cheval Blanc Paris
La Samaritaine, 8 Quai du Louvre, 75001 Paris, France
If you're looking for somewhere to indulge in Paris, try Plénitude, Arnaud Donckele's restaurant in the Cheval Blanc Paris hotel. They received three Michelin stars straight after opening in the first year, after four months. Arnaud has another three-star restaurant in the South of France, too. chevalblanc.com
Le Clarence
31 Av. Franklin Delano Roosevelt, 75008 Paris
By Chef Christophe Pelé, La Clarence is contemporary cuisine in a very beautiful and traditional wood interior, owned by Chateau Haut Brion. le-clarence.paris
For a taste of Frenchie closer to home, try Frenchie Covent Garden. frenchiecoventgarden.com
Featured image by Elina Sazonova.