Planning a trip to Edinburgh? Look no further than our complete guide to the capital including the best restaurants, hotels and must-see exhibitions and events to make your stay in this beautiful city one to remember…
The Scottish capital is renowned for its heritage, architecture, culture and festivals. Hilly and compact, the city of Edinburgh is split into two parts; the medieval Old Town, and elegant Georgian New Town with its gardens and neoclassical buildings. Looming over the city is Edinburgh Castle, home to Scotland's crown jewels and the Stone of Destiny, a truly impressive building and a must- visit during a stay in the city. Arthur's Seat is another imposing peak in Holyrood Park with sweeping views, and Calton Hill topped with monuments and memorials.
The C&TH Guide to Edinburgh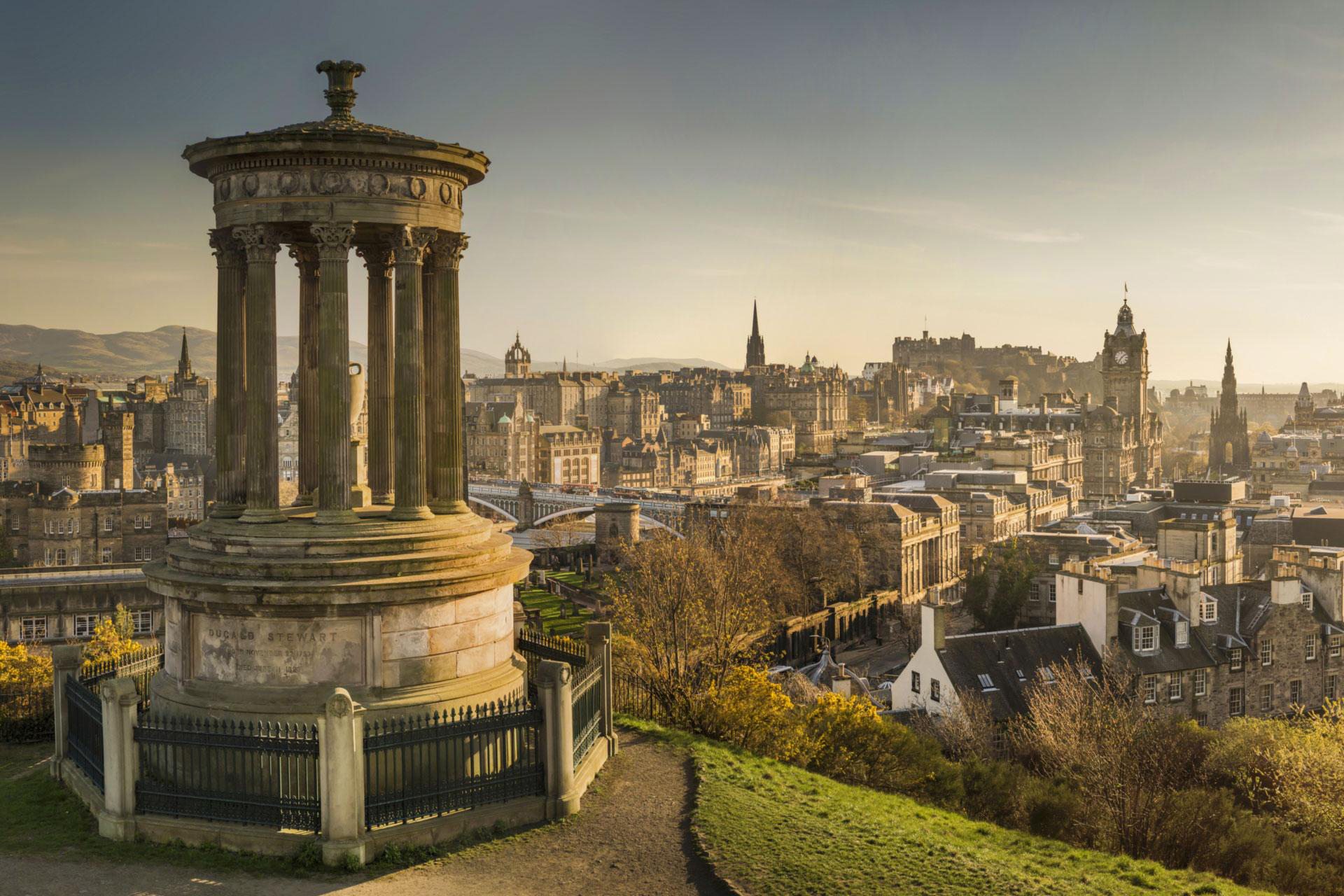 What to See
Founded in 2004, it quickly became the UK's biggest festival of visual art. The Edinburgh Art Festival brings together the capital's leading galleries, museums and artist-run spaces, alongside new public art commissions by established and emerging artists. Until 27 August
Watch the city come alive as it hosts the world's largest arts festival which last year saw 50,266 performances in 294 venues. With a mix of theatre, comedy, dance, children's shows, music and opera there is something for everyone to enjoy. Until 28 August
Held in the esplanade at the base of the impressive Edinburgh Castle, the Military Tattoo offers spectacular performances by the British Armed Forces, Commonwealth and International military bands. With performers and audiences flying in from around the world it is an event not to be missed this summer. Until 26 August
Other Events in the Year
Hogmanay 

Hogmanay is the Scottish word for the last day of the year and is one of the biggest events held in the capital. Spread over 2 days, the festival extravaganza in the city centre sees huge celebrations in the streets and an abundance of shows including fire breathers and tremendous firework displays. Book your tickets well in advance to secure your place in the torchlight possession and Ceilidh under the castle.  
Held on 30 April on Calton Hill, this festival is a living, dynamic reinterpretation and modernisation of an ancient Iron Age Celtic ritual and is the largest of its kind. The festival aims to bring people together to acknowledge and revel in the birth of the Summer through the use of dramatic performances using fire.
The Best Places to Visit in the UK this Summer
Where to Eat
Enjoy modern Scottish cuisine in a simple, stripped back and relaxed environment. Sourcing all produce from suppliers and growers who are sustainable and ethical, the menu changes frequently to adapt to the highest quality and freshest produce available at the time. The food is presented through a fixed menu of four or seven courses with matching drinks as an option.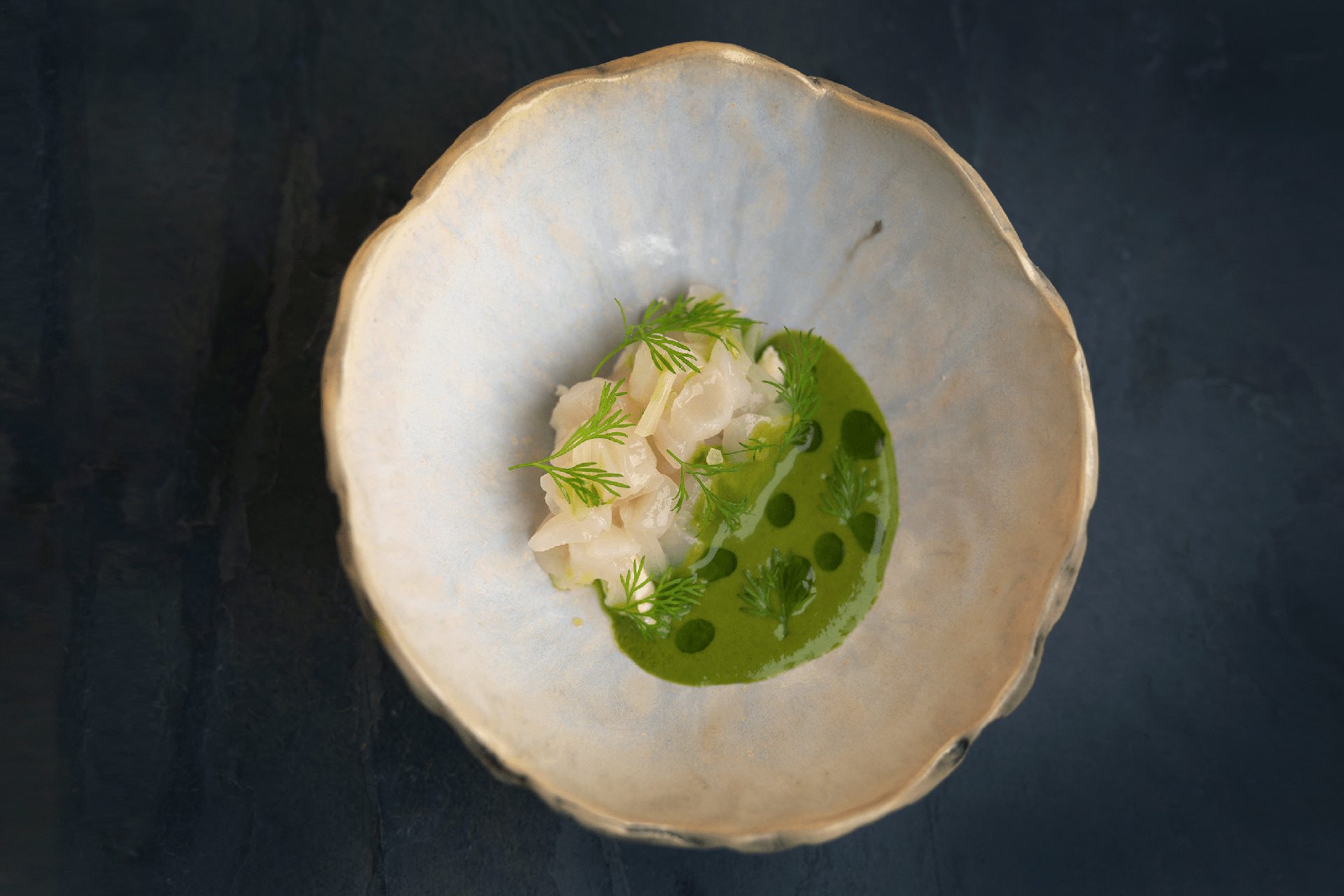 Based in the heart of Edinburgh's historic Old Town, Ondine is widely regarded as the finest seafood restaurant in the city. Offering freshly caught seafood and shellfish from the East Coast of Scotland and unrivalled panoramic views of the area, you can celebrate Edinburgh's local produce whilst enjoying the local architecture.
Since being under Peter Armellino's leadership, this restaurant has taken off. Armellino began cooking professionally in New York when he was 17 years old, before opening the Park Avenue Cafe in 1992, followed by stints at New York City's Gotham Bar & Grill and Gramercy Tavern. He's now brought his Michelin-star status to Edinburgh at Plumed House, offering elegant and modern Californian cuisine.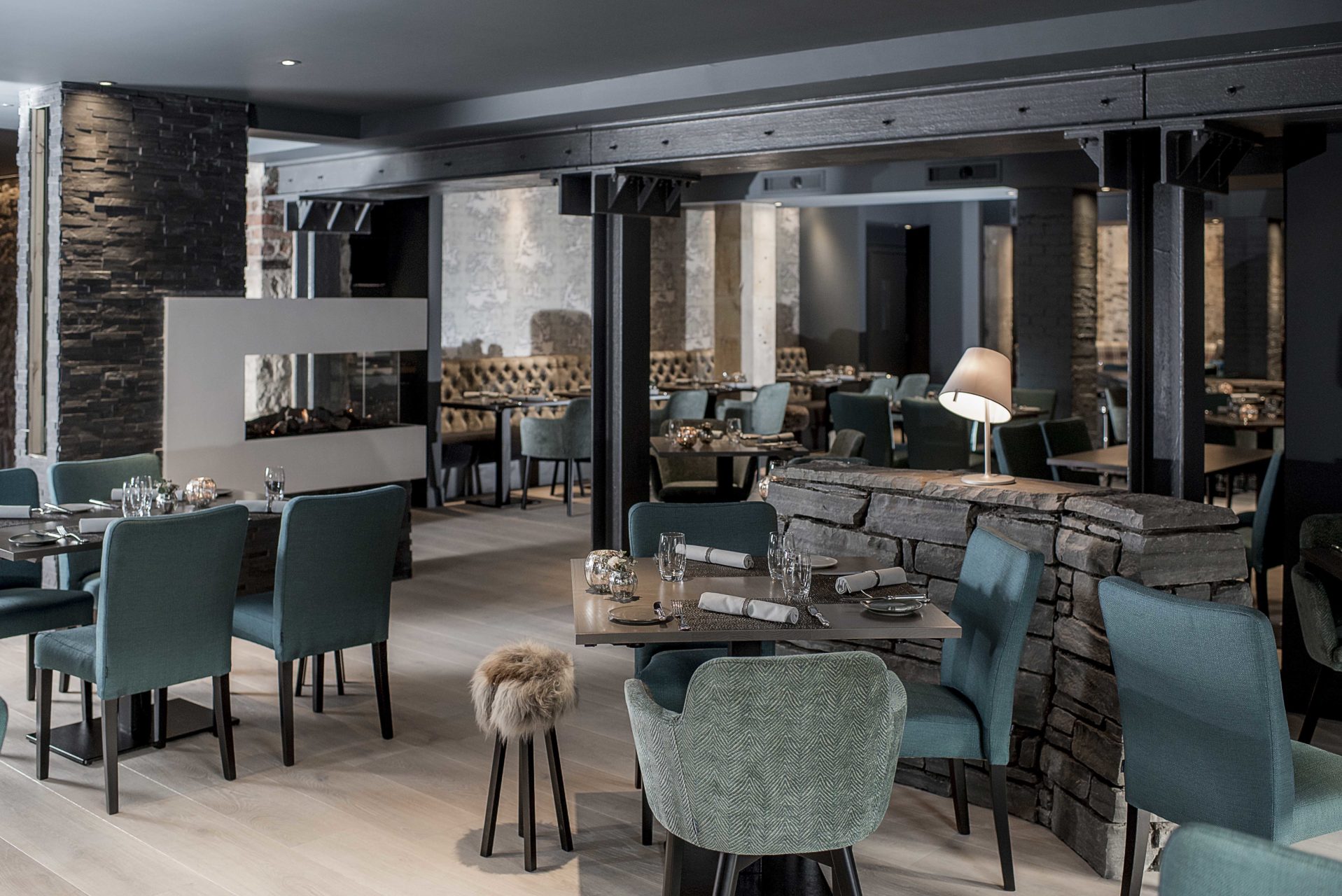 Recently announced as one of Britain's top restaurants in the 2018 Good Food Guide, Kitchin is located on the tranquil Leith waterfront. This restaurant offers modern British seasonal cuisine influenced by French cooking techniques, enhanced by an appreciation of the best quality ingredients available from Scotland's fantastic natural larder. The owner Tom Kitchin's passion for the finest, freshest Scottish produce is reflected strongly in the quality and overall experience of the restaurant, and is a great example of the new wave of 'from nature to plate' philosophy.
The Best Spot for Coffee
Brew Lab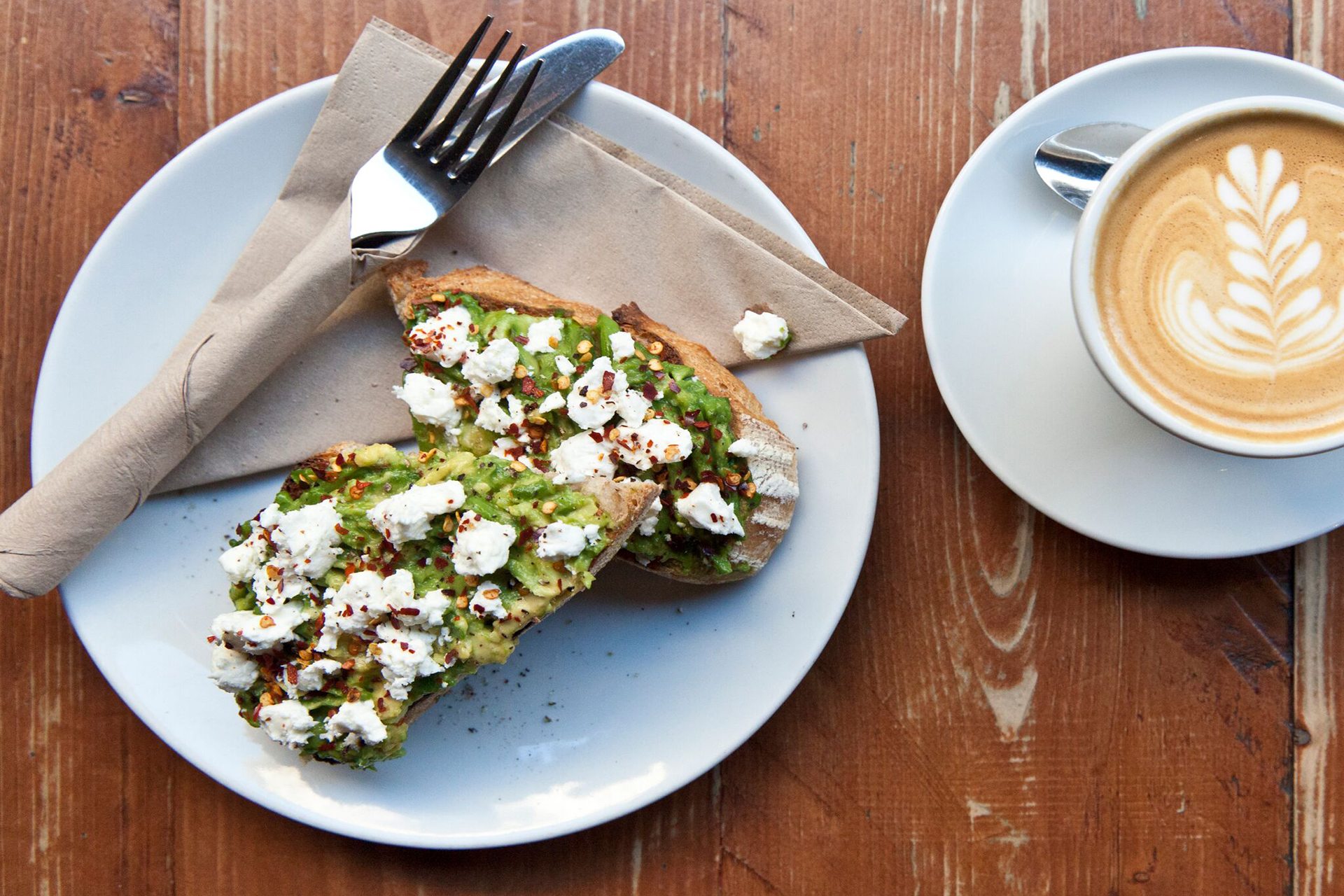 After graduating from university, Dave Law & Tom Hyde opened Brew Lab, a concept and quality-led speciality coffee shop.
Relax and get your coffee fix in the heart of Edinburgh with a range of meticulously brewed, single-origin filter, espresso and cold brew coffees. Can't get enough? Then stay and indulge yourself in their evening menu featuring a mixture of craft beer, natural wines and cocktails alongside locally sourced cheeses and cured meats. Delicious!
The Best Coffee Spots Outside London
Where to Stay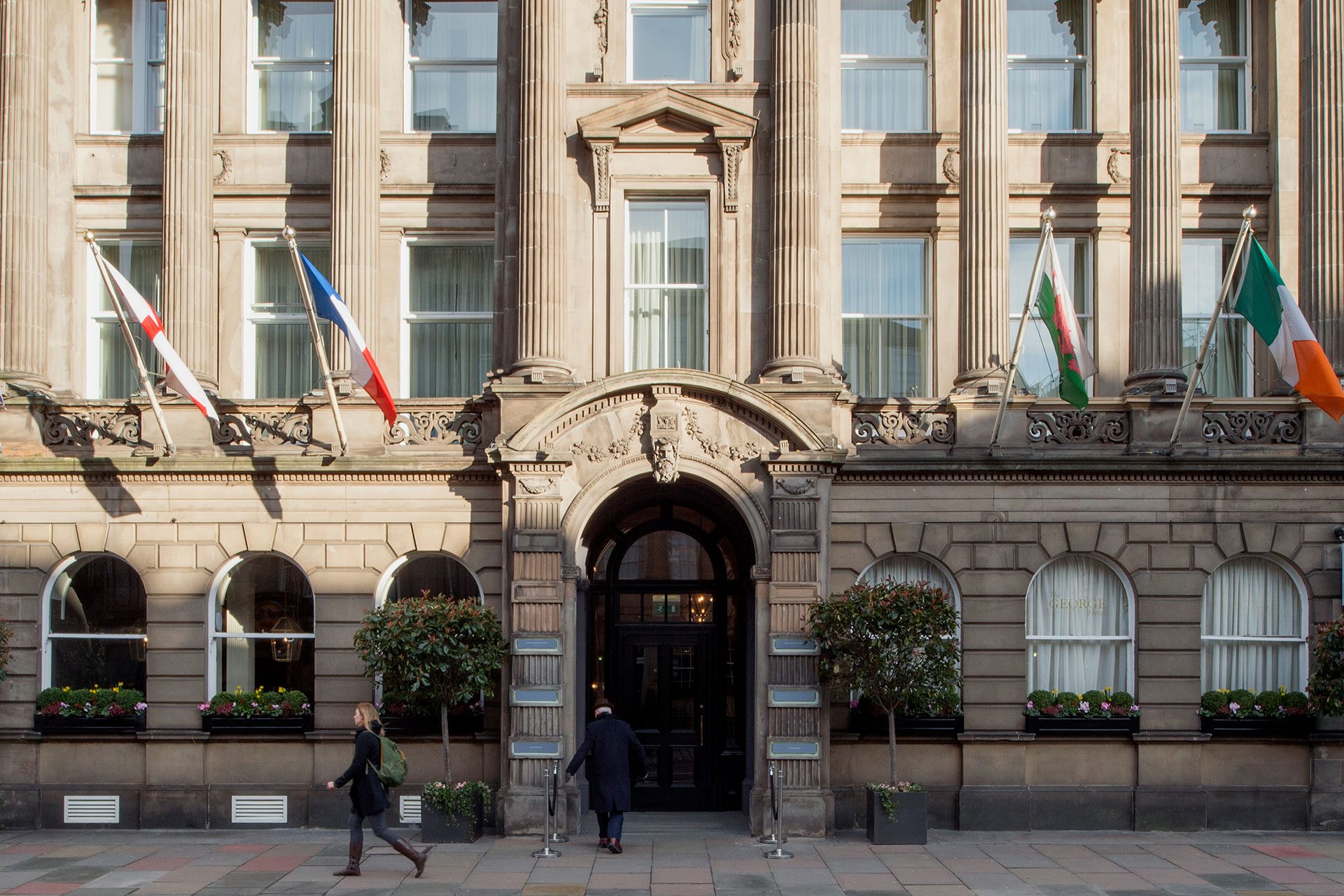 George Street was built in the 18th century as the showpiece street for New Town, and this grand city hotel certainly lives up to the road's prestigious history. While the pillared entrance hall feels palatial, the rooms are anything but austere, with softly glowing glass pendants by the bedside, Bute blankets in tasteful grey at the foot of the bed and a soft colour palette taken from 19th-century Scottish landscape paintings. Downstairs is The Printing Press Bar & Kitchen, once home to novelist Susan Ferrier and John Oliphant, whose descendants founded one of Scotland's most famous publishing houses. It is here you'll find the finest Stornoway black pudding at breakfast and Tweed Valley Scotch beef cooked at night. This isn't the sort of place you forget which city you are in once through the front door, this hotel has a true sense of itself – even the guest services team wear kilts. Doubles from £189.
Let's face it, they don't make hotels like Prestonfield anymore. Not usually. It's romantic, it's opulent and it's shamelessly seductive. The mansion, in a quiet location, gives no hint of what lies inside. Minimalism be damned. There are swags and columns, brocades and velvets, rich colours and intimate corners. Bedrooms are better described as boudoirs, where velvet, silk and antiques mix with high-tech playthings, and surfaces are scattered with flowers, fruit and candles. Suites are even more lavish: a Gothic day bed, a velvet-hung four-poster, silk toile wallpaper, a silver chariot bath. The two oval-shaped dining rooms become a candlelit Gothic fantasy at night, and the food and the hotel's impressive wine cellar live up to the ambience. Staff are relaxed and friendly, and will track you down in whatever intimate sitting room (there are at least four) you are curled up in. And, once you manage to uncurl, Edinburgh awaits. Doubles from £355.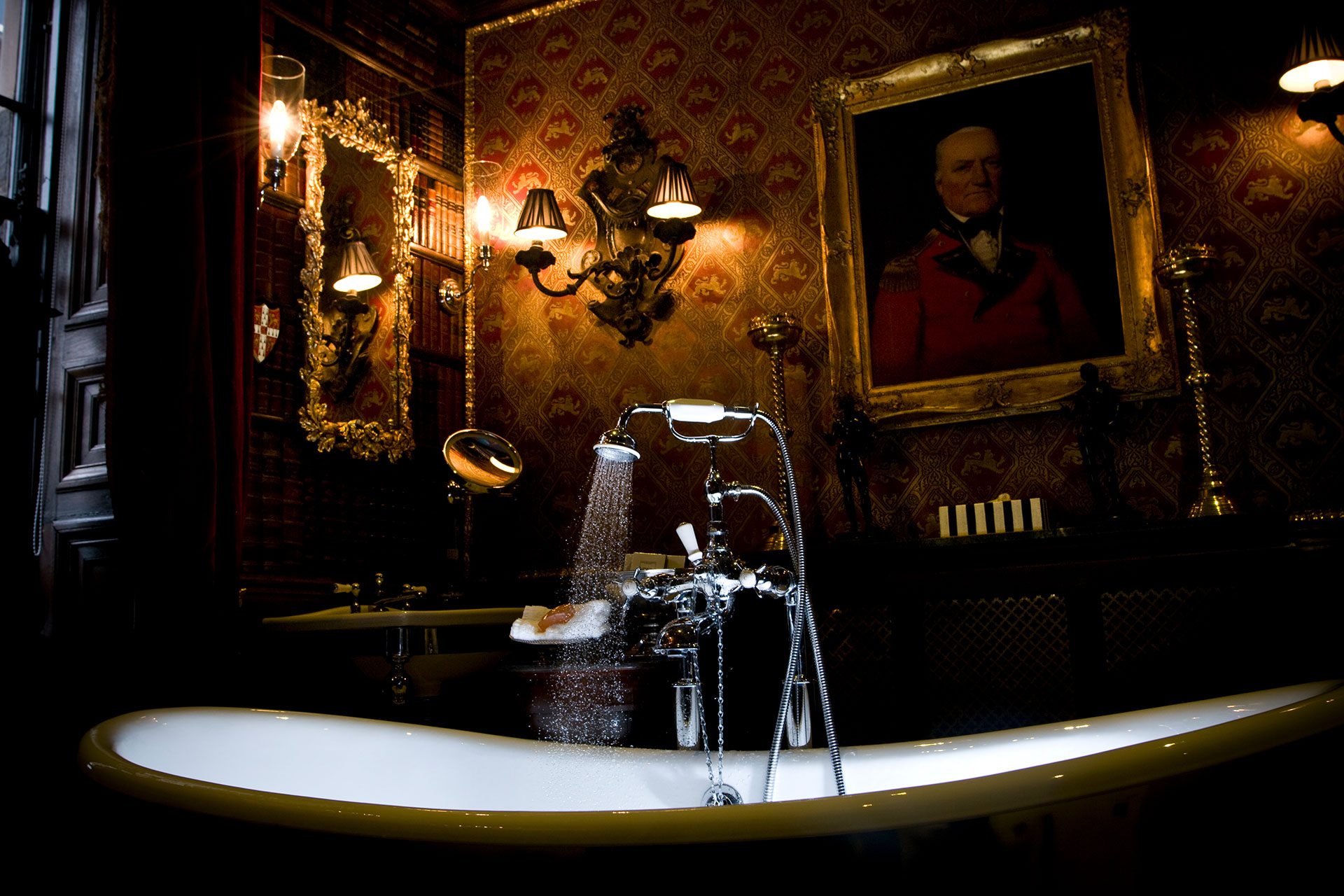 James Thomson's Gothic conversion of this 16th-century building is as darkly mysterious and thrillingly exotic as Prestonfield House, his other hotel. At the top of Edinburgh's historic Royal Mile, it's named after the hundreds of witches that were burned nearby. You enter through an ancient close into a flamboyantly theatrical world, where ceilings are richly gilded and painted, walls are hung with tapestries or panelled in oak, and rooms are decorated in jewel-like colours with swathes of velvet. Its nine suites are vast, sumptuous and wickedly romantic, furnished with four-posters or extravagantly curtained beds, antiques and oil paintings. A celebrity haunt, the Witchery restaurant not only looks magical, with its red leather seats, panelling and candlelight, but showcases the best produce Scotland has to offer. The Angus beef steak tartare is legendary. In summer, there's al fresco dining on the private terrace of the hotel's other restaurant, The Secret Garden. Doubles from £345. 
Where to Relax
Edinburgh is home to a multitude of luxury spas, so if you are looking to relax during your getaway you're spoilt for choice. One of the main highlights is the impressive One Spa thermal suite and pools. The indoor and outdoor rooftop hydropools include bio saunas, hammams, aroma grottos, a tepidarium and laconium and much more, as well as a large range of treatments to soothe and calm including a number of Ayurvedic treatments. Other top options around the city include Pure Spa and Zen Lifestyle which both offer their own exclusive spas and treatment centres for when you're in need of some R&R.
---