Now is the time to soak up Galway's sea of culture, says Daniella Saunders…
Having been appointed this year's European Capital of Culture, there is no better time to visit Galway, the picturesque and historic harbour city nestled on the west coast of Ireland. Branded as the country's 'beating cultural heart', and certainly the heart of the Irish language, it's easy to fall in love with this western gem, its spirited culture and old-world traditions, not to mention it's warm natives.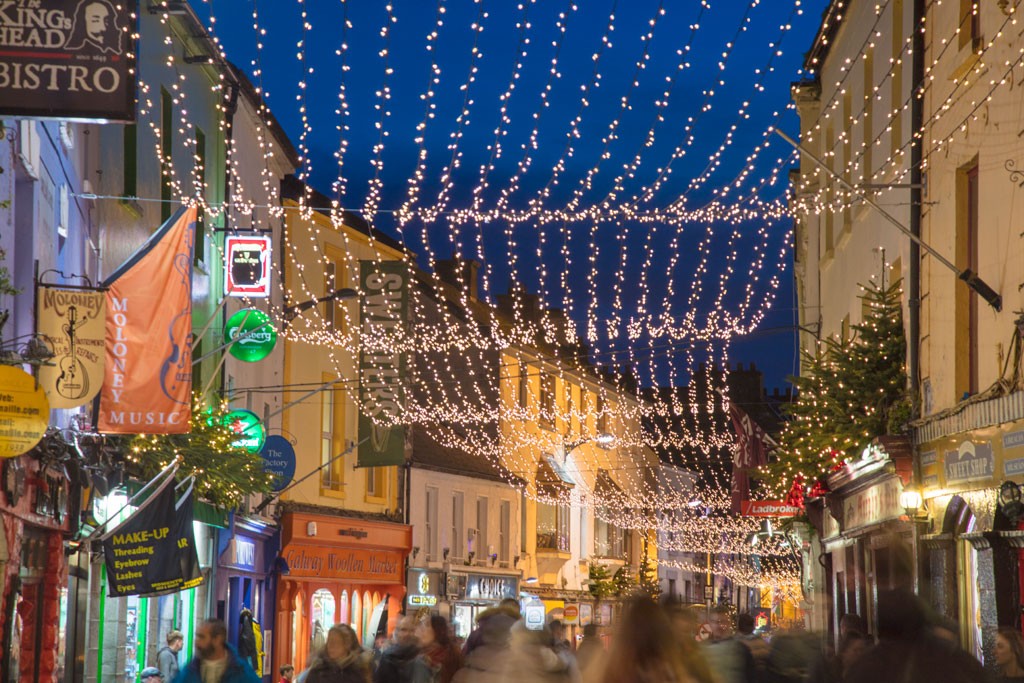 From soaking up the breath-taking sights of the Atlantic-facing Connemara district, to attending the city's illustrious international arts festival or sipping Guinness in one of Ireland's oldest pubs, while away a weekend in Galway and we promise you won't want to leave – despite the weather. It is the Emerald Isle afterall…
STAY
Glenlo Abbey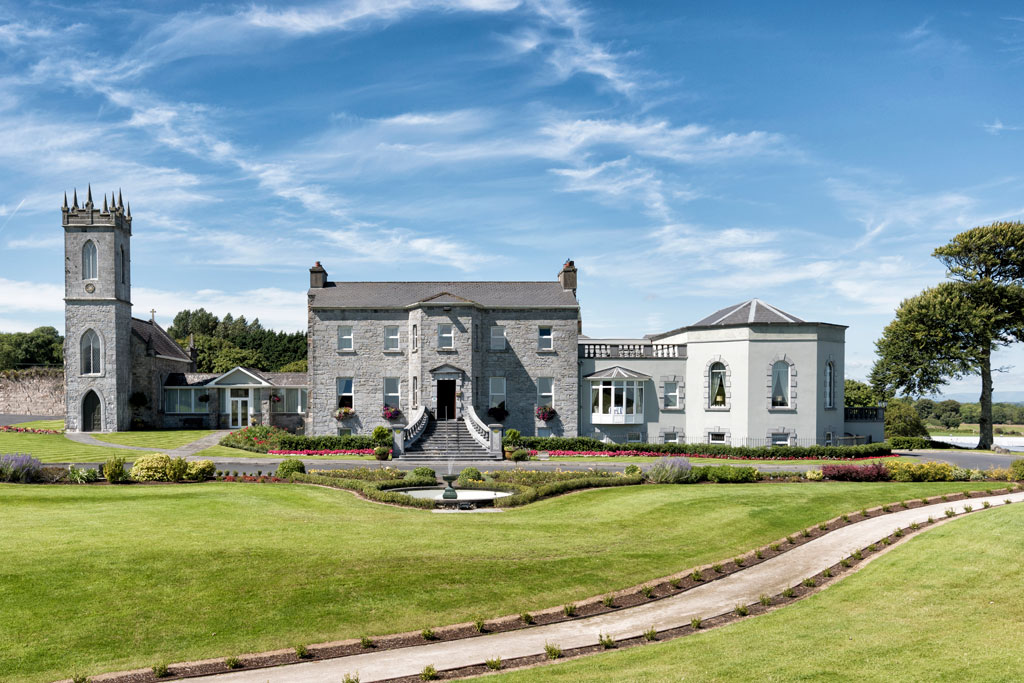 Add a touch of splendour to your stay by booking a room at Galway's spectacular Glenlo Abbey. The endearing 18th Century stone-clad estate – once the home of the Ffrench family, one of Galway's 14 'tribes' – boasts lavish yet homely suites, an extensive nine-hole golf course and informal sports-style Oak cellar bar, and though it's only a five minute drive from the city centre, is surrounded by captivating views of Connemara and Lough Corrib, Ireland's largest lake.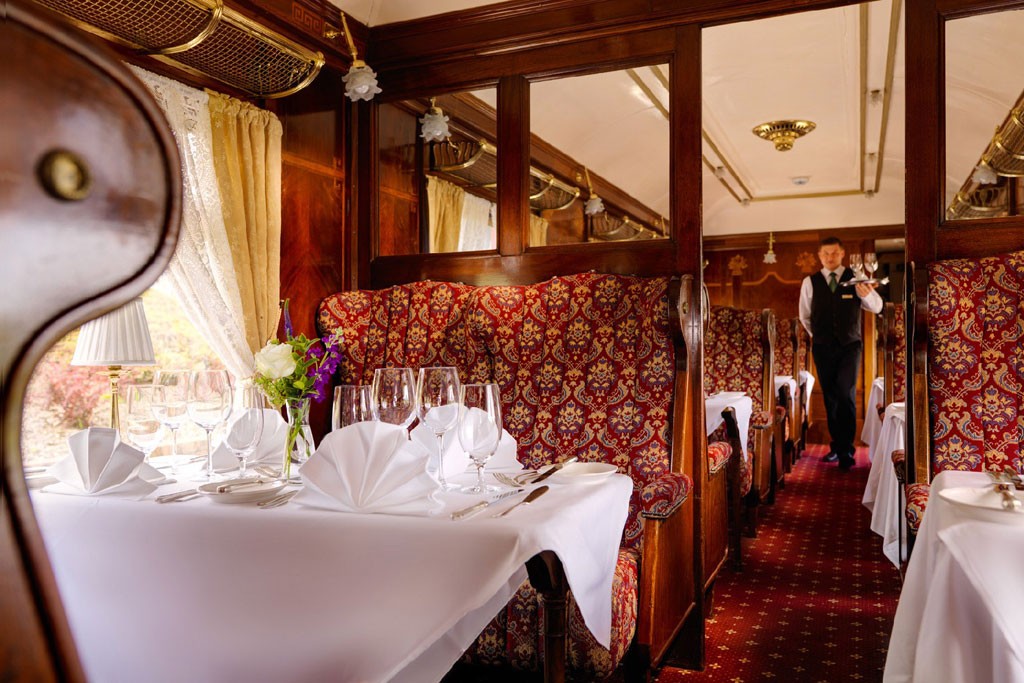 But the Abbey's prominence isn't limited to outstanding suites, sports facilities and sights; the hotel is also home to The Pullman Restaurant, 'Ireland's most unique dining experience'. Here, guests can enjoy an evening aboard the Orient Express – well, two original carriages at least, which have been beautifully restored and refashioned into an award-winning restaurant, serving up the likes of Cleggan crab and Clare Island salmon from a range of locally sourced suppliers. Other offerings include a glamorous resident movie theatre (think old-school opulence with plush red velvet chairs), falconry, fishing and Irish whiskey tastings. glenloabbeyhotel.ie 
EAT & DRINK
Dockside Deli
For straight-out-the-water seafood, it has to be Galway's Dockside Deli. Not only can you dine on fresh fish within the restaurant – oysters, steamed mussels, west coast lobster and more – the deli also offers a range of cookery workshops and seafood smoking classes and is soon to launch an array of out-at-sea experiences in partnership with Galway Bay Boat Tours. thedocksidedeligalway.com 
The King's Head
Boasting 800 years of history, The King's Head is a must-visit on any tour of Galway, whether it be for an Irish coffee by the fire – both of which lie beneath marriage stones from the 'tribe' families – or the delicious bistro offering which includes chowder, oysters and Galway Hooker fish & chips. There's also a separate Irish whiskey bar, lunchtime theatre, and live events taking place every night, from comedy to music and sport.
Tartare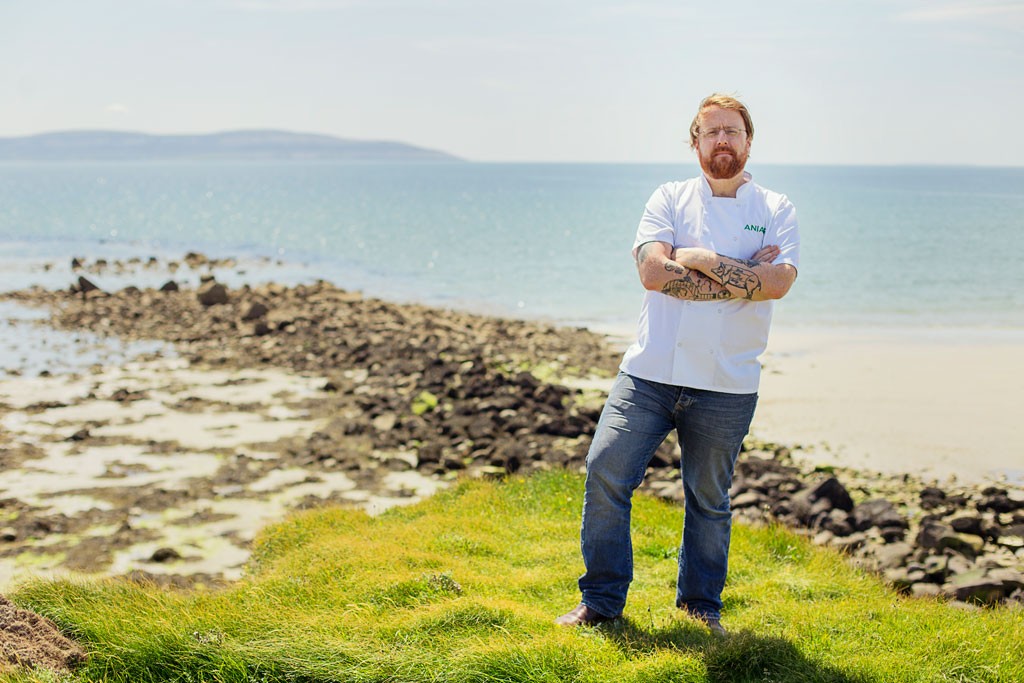 Headed up by renowned chef JP McMahon – who's The Irish Cookbook showcasing 'the true depth of Irish cuisine' is set to be published this month – Tartare is a trendy cafe-cum-wine bar that ticks all the boxes. Locally sourced organic produce? Check. Homemade pastries? Check. Delicious Irish ingredients? Check. Whether it's brunch, lunch or charcuterie and wine you're after, you'll find it (and more) at this quirky award-winning restaurant located in the westend.
SEE
The Cherry Orchard at the Druid Theatre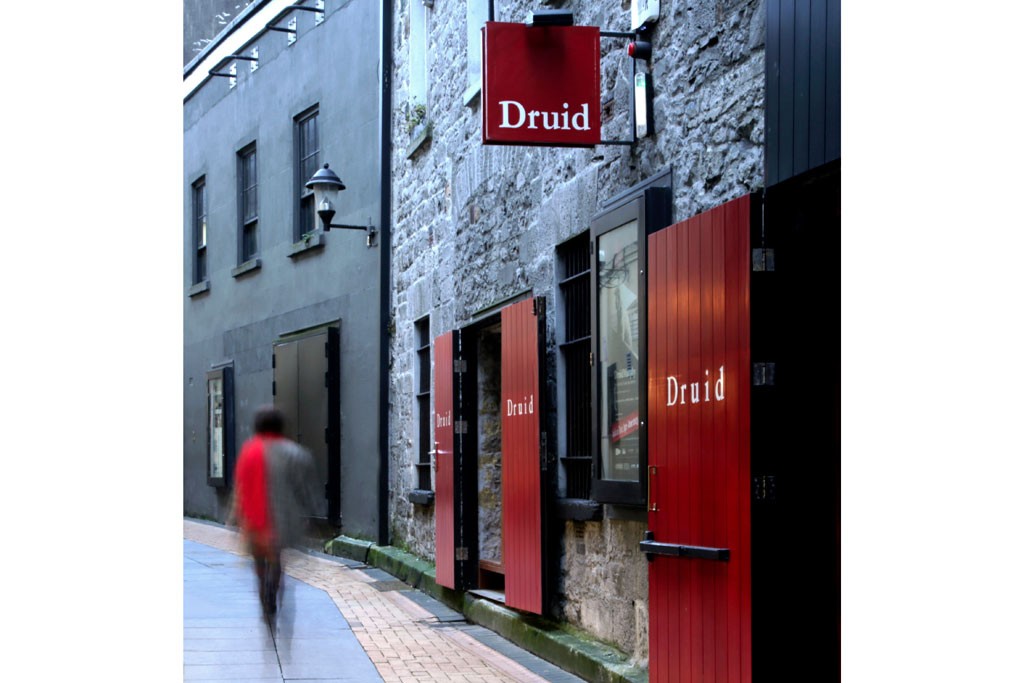 An integral part of Galway's creative culture, The Druid Theatre was founded in 1975 and remains a leading Irish theatre company to this day, performing award-winning productions to audiences across the country, as well as the UK. 'Galway informs everything we do and 2020 is a celebration of culture, our city and country', said Druid co-founder Gary Hynes. 'We are woven together intricately.'
This month sees the opening of The Cherry Orchard, an enthralling adaptation of Chekhov's 20th Century play about 'land, legacy, and the struggle between tradition and change'. See it at Galway's Black Box Theatre until 7 March. 
Connemara
During your stay on the west coast, it's worth spending a day or two in Connemara, an unspoiled and scenic region in county Galway. Come rain or shine, you're sure to be bowled over by this unrefined district – its verdant mountains, misty wetland and lakes, flecked with dry stone walls, free-to-roam livestock and the odd traditional Irish pub such as Keanes, perfect for a post-walk pint of Guinness – you might even get the chance to pull your own pint.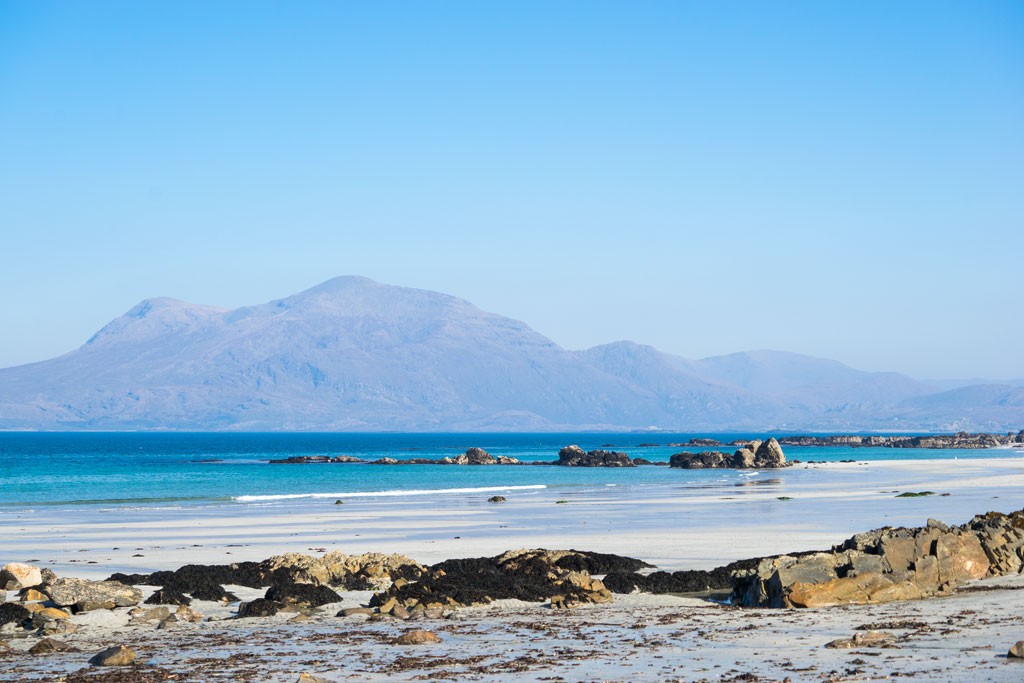 This year, as part of the Galway 2020 programme, Finnish light artist Kari Kola will be transforming 500 hectares – roughly the size of 100 Olympic stadiums – of a Connemara mountain side with a captivating 1000 fixture light installation – one of the largest ever attempted. 'I'm trying to push the limits of art light' said Kola, whose 'Savage Beauty' is set to be one of the most highly anticipated events of the year. 'This kind of work is not normal anywhere, but certainly not out here.' See it from 14–17 March, galway2020.ie
DO
Market and St Nicholas church
For a real taste of Galway, visit the city's renowned centuries-old street market on Church Lane, where you'll find a colourful array of local produce, from fresh oysters to fruit and veg, locally sourced meats and delicious baked goods. Be sure to stop by the city's cherished cheesemongers, Sheridan's for innumerable wheels of indulgent Irish cheese. Go the extra mile and pair yours with a bespoke glass of vino from the upstairs wine bar which overlooks the bustling market. galwaymarket.com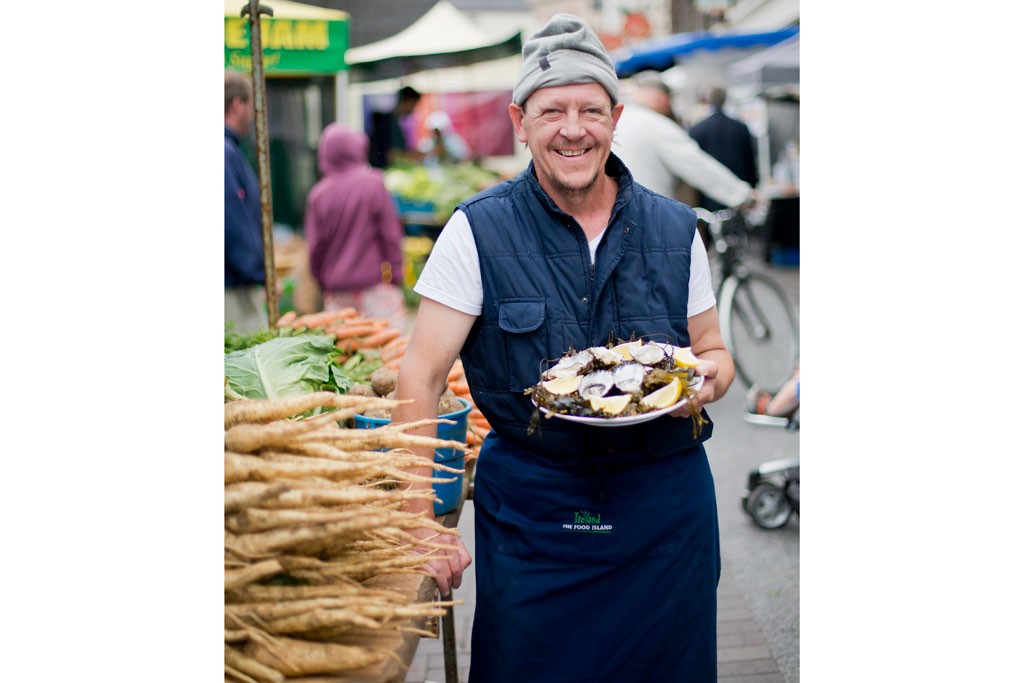 Just beside the market you'll find the church of St Nicholas. Built in 1320, the inviting landmark church – which was reportedly visited by Christopher Columbus – remains the largest medieval parish in Ireland and the oldest in continuous service. Explore the church's multitude of hidden features, from the 400-year-old baptismal font to the many telling memorials and external mermaids, gargoyles and more. stnicholas.ie 
Katie's Claddagh Cottage
A former Gaelic-speaking fishing village nestled within Galway, Claddagh's inhabitants were forced out in the early 1930s, where the village's traditional thatched cottages were destroyed due to sanitation issues. Yet one still remains, Katie's Claddagh Cottage, which has been beautifully restored – turf fire, thatched roof and all – to transport visitors back in time.
It was here in Claddagh that the Claddagh ring and symbol originated, referring to friendship loyalty and love. Whilst you'll find this intrinsic symbol dotted all around the city, no more is it significant than at Katie's Claddagh Cottage, where you get a real sense of where this traditional Irish emblem emerged.
Once you've explored the charming cottage, delight in tea and scones in the design studio, a treasure trove of rare Irish accessories and gifts – including Claddagh rings. claddaghdesigns.ie 
The Best Hotels in Ireland | Weekender: 48 Hours in Dublin | Hot New Hotels for 2020
---