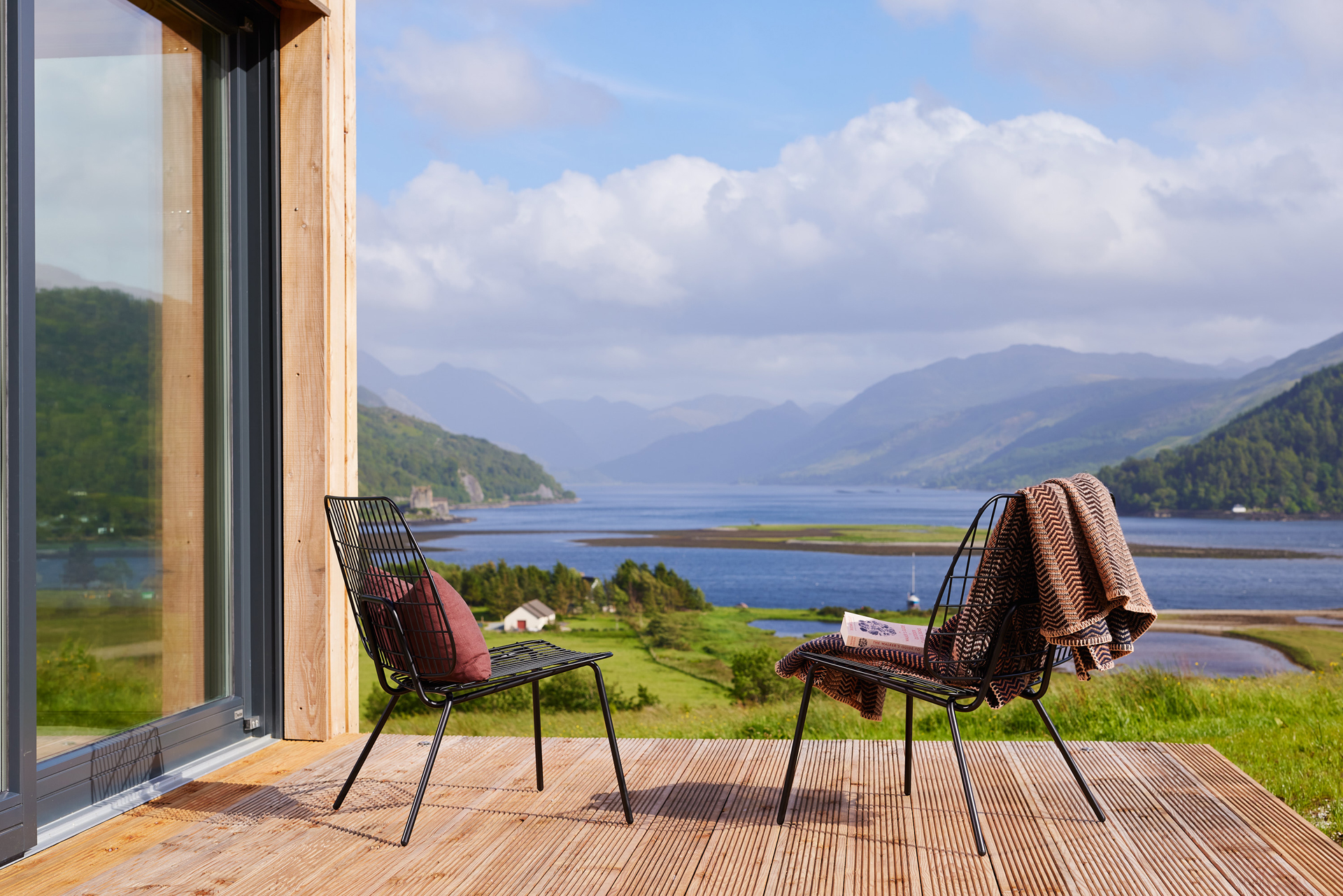 Look Inside: This Wildly Beautiful Scottish Property is Now Taking Bookings
---
Immerse yourself in the wildness of the Scottish highlands
Slow down, relax, reconnect: this is the ethos of 57 Nord, a unique hideaway concept in the Scottish highlands. Hill House, its second property, is now available for holiday bookings – and the views will blow you away.
Look Inside: Hill House, 57 Nord – Ross-shire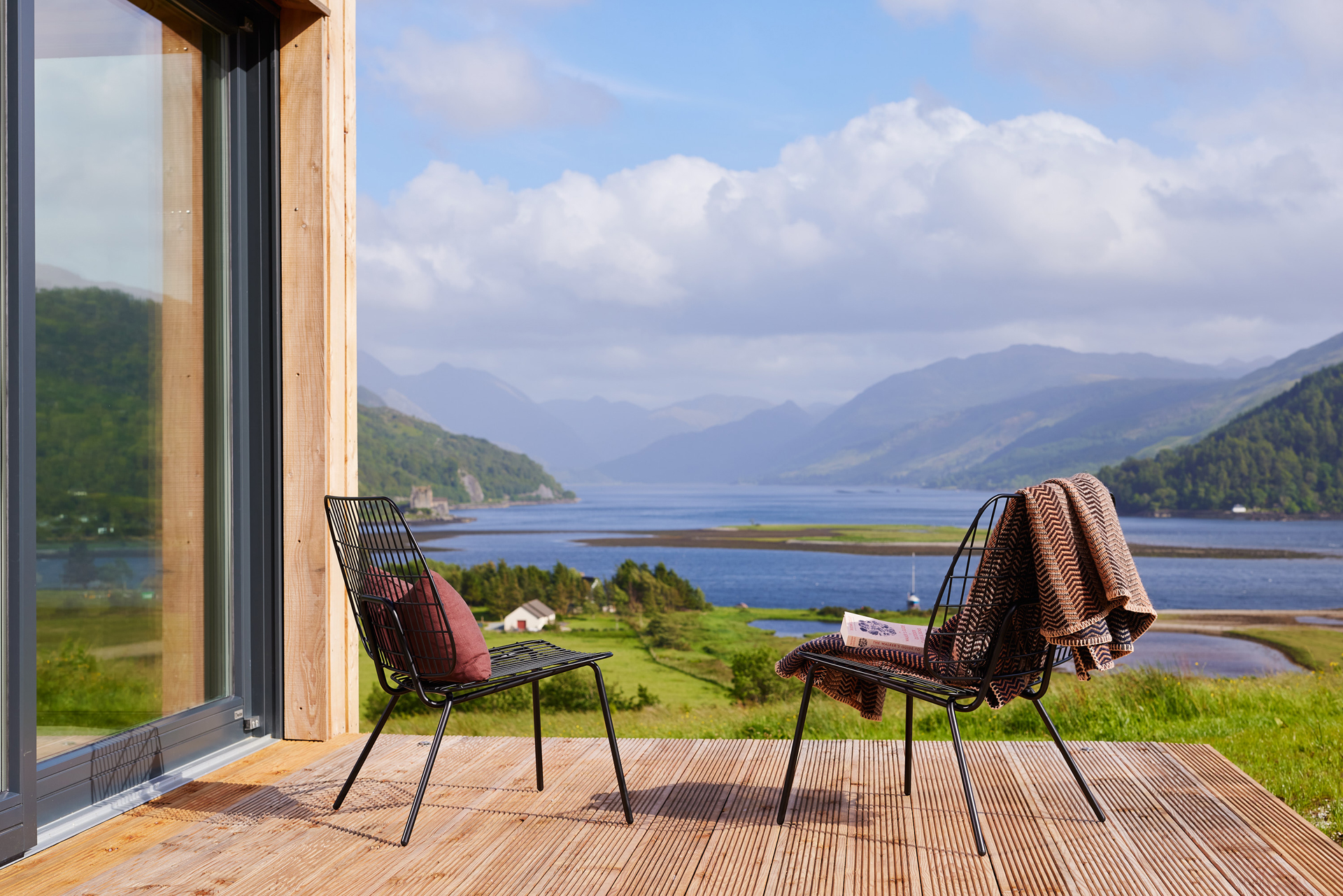 Wild, remote, and nestled in the north of Scotland, 57 Nord has just opened its latest property: Hill House. Only 15 minutes from the Isle of Skye, this is a place to take stock, recharge, and escape hectic life.
This remote, northern region of Scotland offers panoramic views of the meeting point of three ancient sea lochs: Loch Duich, Loch Alsh, Loch Long. Alongside the majestic Kintail mountains and the iconic 13th century Eilean Donan Castle, you'll truly be spoiled with magnificent views, visible right from the comfort of curated Scandi interiors.
The unique hideaway concept celebrates modern Scandinavian and mid-century Scottish design, acknowledging the legacy of the Norse-Gaels who settled western Scotland in the 9th century. Every detail embraces this unique aesthetic: earthy interior colour palettes, contemporary wood-burning stoves, bathtubs with the ultimate view.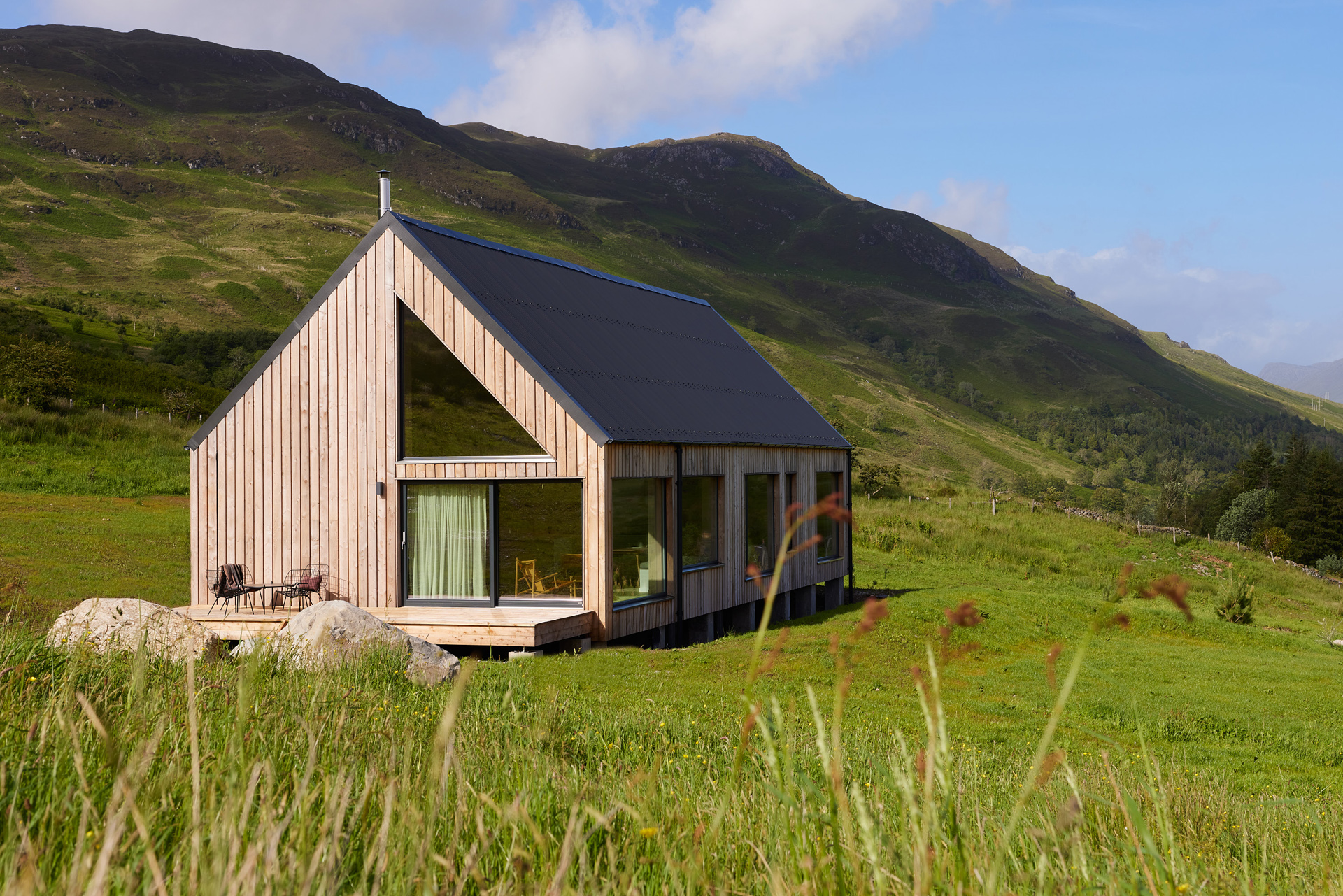 The design captures the changing light from sunrise to sunset through expansive glass windows showing a 180 degree panoramic view of the raw beauty of this undisturbed area: lochs and dramatic mountains, birds, game and deer. Stroll down to the castle or womble along the unfenced track to the pebble beach, making the most of up to 18 hours of daylight during the summer.
As for food, guests are provided with a hamper of locally-made products, from breakfast treats to wines to artisanal sourdough bread. There's a kitchen for self-catering, and local fisherman Duncan can provide freshly-caught langoustine. For a special experience, a private chef can also be arranged.
BOOK
Hill House can accommodate up to four guests per stay or two adults and two children ages 6 and up, while Sky House remains a cosy getaway for two adults. 57nord.co.uk
Look Inside