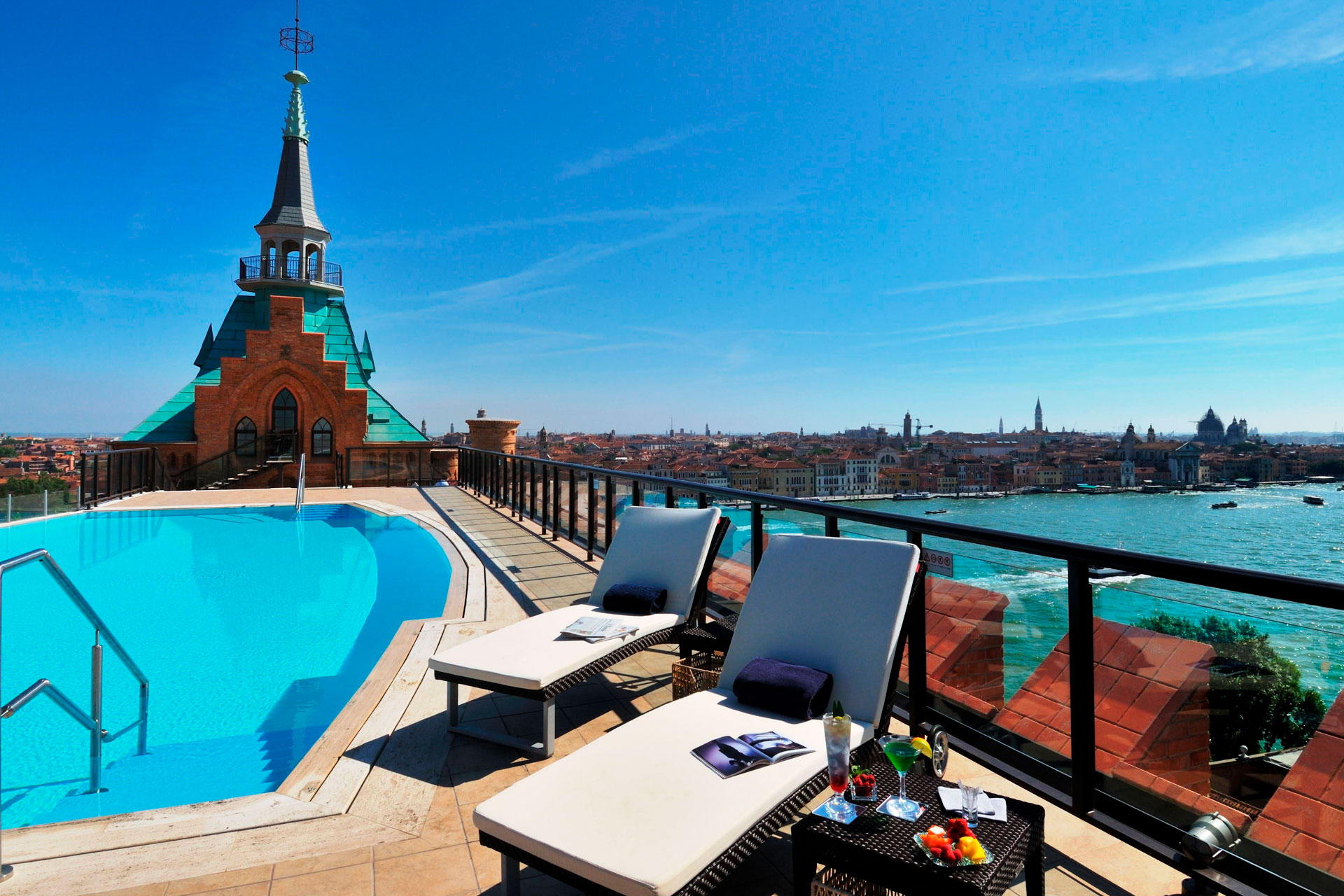 Hotel Review: Hilton Molino Stucky Venice
---
Why an off-season trip to this Venetian hotel should be on your bucket list
Across the Grand Canal on Giudecca island, Hilton Molino Stucky Venice offers a quieter corner of the ancient Italian city, just a ten-minute boat ride from St. Mark's Square. On a recent stay in one of the newly renovated Molino Tower suites that offer generous views over the city, Georgie Bentley-Buckle sampled a snapshot of what this five-star hotel offers couples throughout the winter months.
Hotel Review: Hilton Molino Stucky Venice
STAY
Hilton Molino Stucky Venice is located in a striking 18th century listed building that was formerly a pasta factory on the furthermost end of Giudecca island. It's a spacious, contemporary hotel offering the highest hospitality hotspots the city has to offer. This includes the Skyline rooftop bar and pool as well as the Presidential Suite, coined 'The First Lady Suite' ever since Michelle Obama once checked in.
Notably modern, the hotel's prominent architecture overlooks the smaller and considerably older buildings that make up the historic city's famous vista. A former factory with high ceilings and wide walkways, step onto a peaceful island that remains proudly inhabited by Venetians, unlike the islands that make up the centre of the city.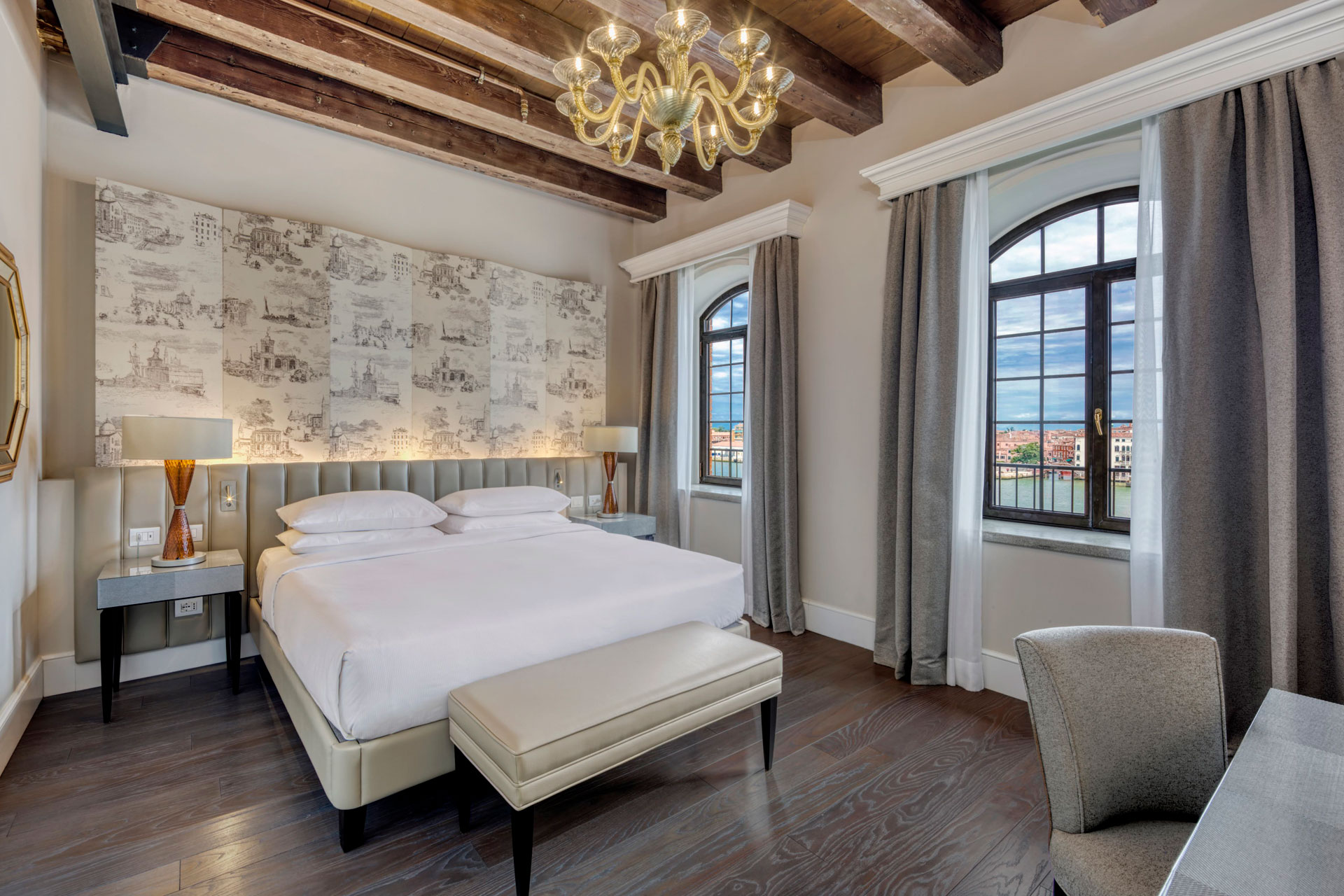 You can't miss picture-perfect views from the majority of the 379 rooms and suites – particularly so in the Molino Tower Suites. Located in the original mill tower, these include two marble bathrooms, a plush bedroom and a capacious living space – ideal for couples who want to spread out to a backdrop of fabulous Venetian views. High ceilings feature original wooden beams and refined details, including an opulent glass chandelier from the nearby glass factory on Murano island.
DO
In addition to having one of the largest spas in Venice (with popular treatments such as the Venetian couples massage), the hotel also has one of the city's few pools, located on the rooftop. It's open to all guests – but those lucky enough to stay in the Presidential Suite will have private access. Situated at the top of the tower and offering the second highest vantage point across the entire city, it features a gym, hot tub and living room accessed via its own private elevator.
EAT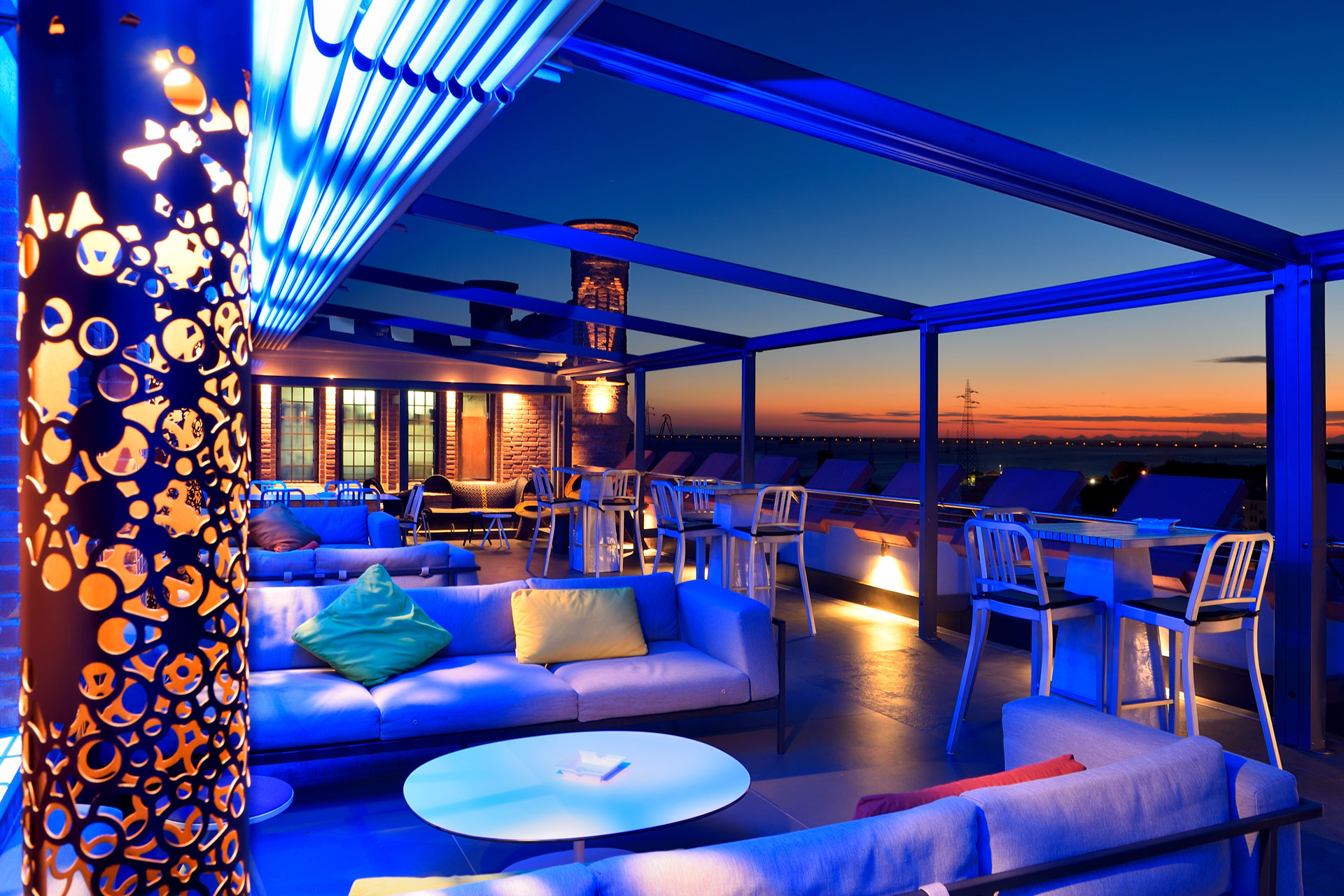 Also up on the roof, the Skyline bar is the highest in Venice and ideal for cocktails or an aperitif. With both indoor and outdoor seating, choose from classic and signature cocktails, many made with the hotel's very own gin of which you can take a bottle home. Downstairs on the ground floor, meanwhile, is the Rialto Lobby Bar and Restaurant – perfect for lunch or a midday snack, plus Il Molino which occupies two of the original buildings where breakfast is served. This includes local bottles of prosecco and aged wheels of parmesan each morning.
Meanwhile, accessed outside via a separate entrance is Aromi: the hotel's sublime fine-dining restaurant. A destination in its own right, the award-winning eatery offers 'a re-discovery of traditional flavours from the land and sea'. Choose from wine-paired dinners led by the 'aromas' of the city and wider regions of Italy. This includes an olive oil trolley on arrival where you can sample varieties from across the country. This is followed by intricate dishes including smoked duck breast, served with Sicilian juniper, 24-month aged parmesan and 18-year-old balsamic vinegar, or handmade tortelli filled with creamed codfish, mascarpone, shellfish bisque and chives from the Italian Riviera.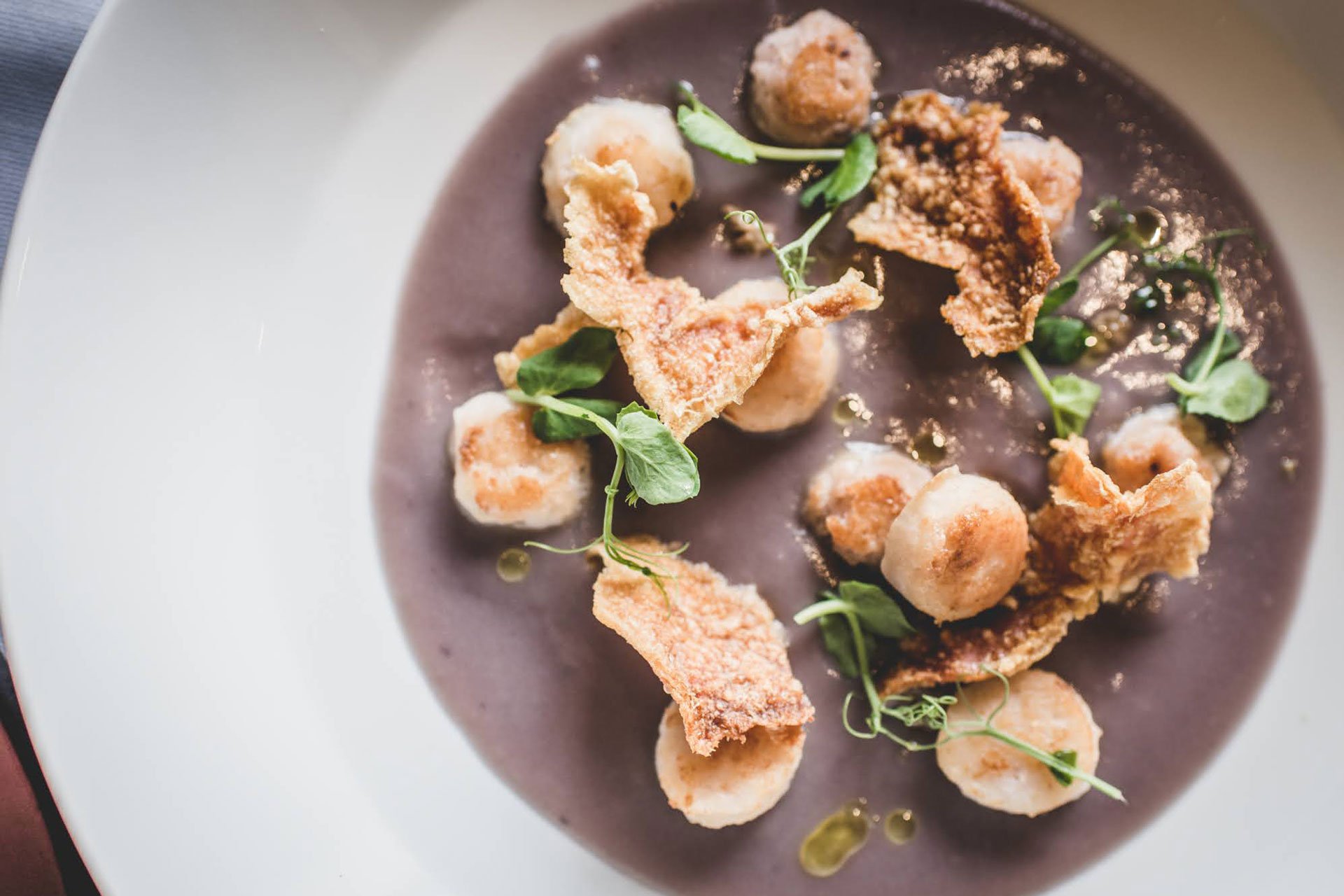 BOOK
Offering guided trips of Venice from the hotel's doorstep is Clementson Travel Office, a destination management company that offers tailored experiences including private tours by boat, gondola or on foot led by local experts. Rates start from £150 per night based on double occupancy​ with breakfast included​​. To book Hilton Molino Stucky Venice visit hilton.com or call +39 041 272 3311.
READ MORE: