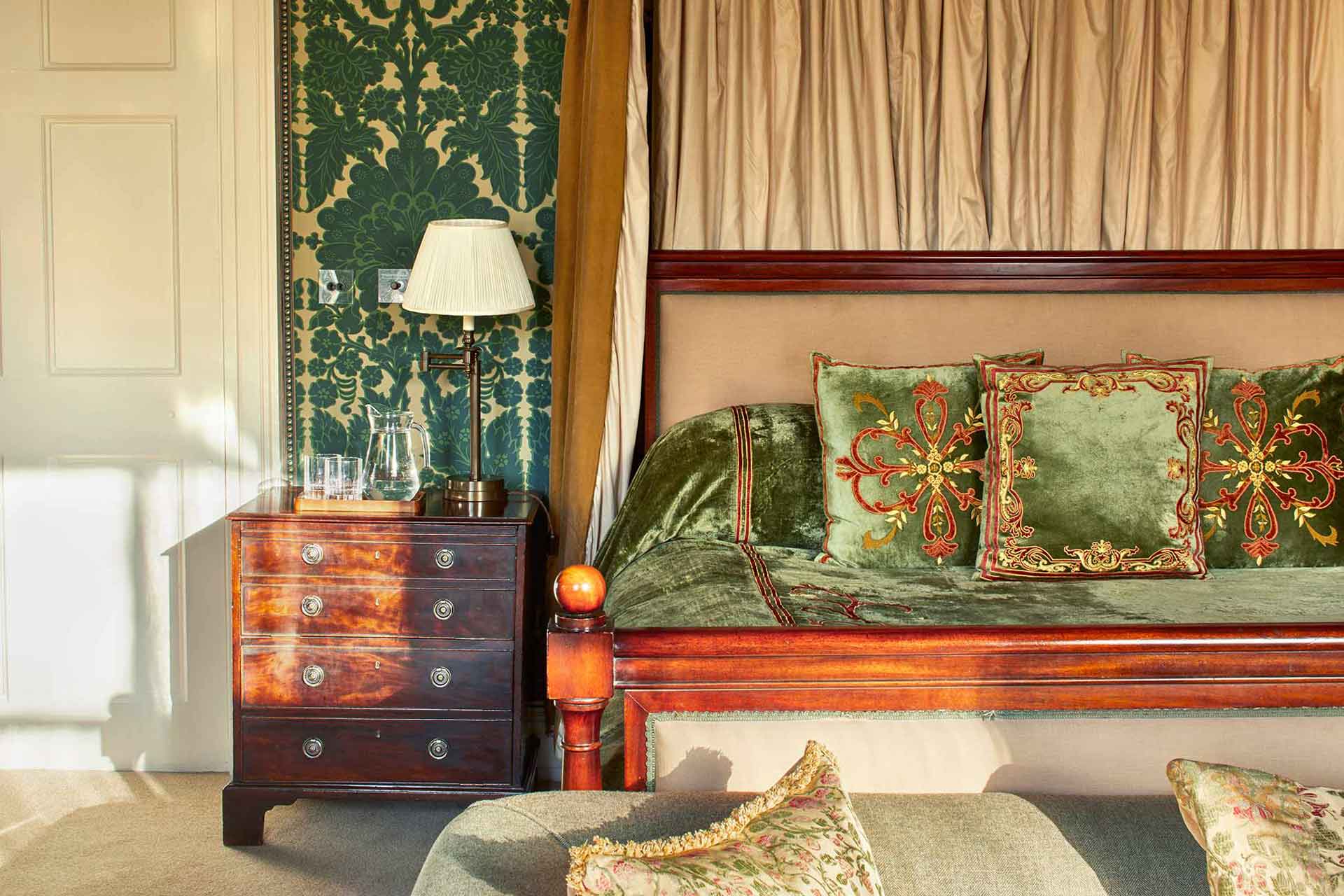 Join The Club, Stay For The Party: Home House Review
---
There's never been a better time for a decadent staycation
Tis a well-known fact in London; there ain't no party like a Home House party. And boy, do we all need to let off a little steam right now. If you're looking for a luxury sanctuary for a proper escape without leaving the city, London private members' club Home House, with the newly transformed House 21, should be top of your list of London hotels. You just might check in for the night and check out with your name on the house's membership waiting list. Rebecca Cox reviews…
Home House Hotel Review
STAY
It is not often that you get to glimpse life inside London's most exclusive members' clubs, unless, of course, you're willing to shell out the membership fees and are accepted in. Which is why the opportunity to spend the night at Home House is all the more appealing; not only can you chose from 23 beautifully and uniquely decorated rooms and suites, you can become part of the Home House family; if only for the night. The rooms vary from Feature Rooms to Suites with striking design features ranging from original Chinese Chi'en Lung paper, hand painted in vibrant indigo and coral and dating back to 1820's (found in 'Patricia Portman') to the actual Duke of Newcastle's mirror (found, unsurprisingly, in the 'Duke of Newcastle' suite). Check out the 'Lady Islington' suite, home to surely one of the most impressive bathrooms in England, covered in the same red marble as can be found in St Paul's Cathedral and featuring a towering glass ceiling and enormous bathtub flanked by stone pillars. Those not already in possession of a manor will instantly feel like the Lord or Lady of one when bathing in such surroundings. The smaller feature rooms are just as grand and all steeped in history. The Anthony Blunt room also boasts a glorious bathroom complete with library, and if you can tear yourself away from having fun in the club, rumour has it that you can still find where MI5 placed listening devices to monitor conversations and garner evidence.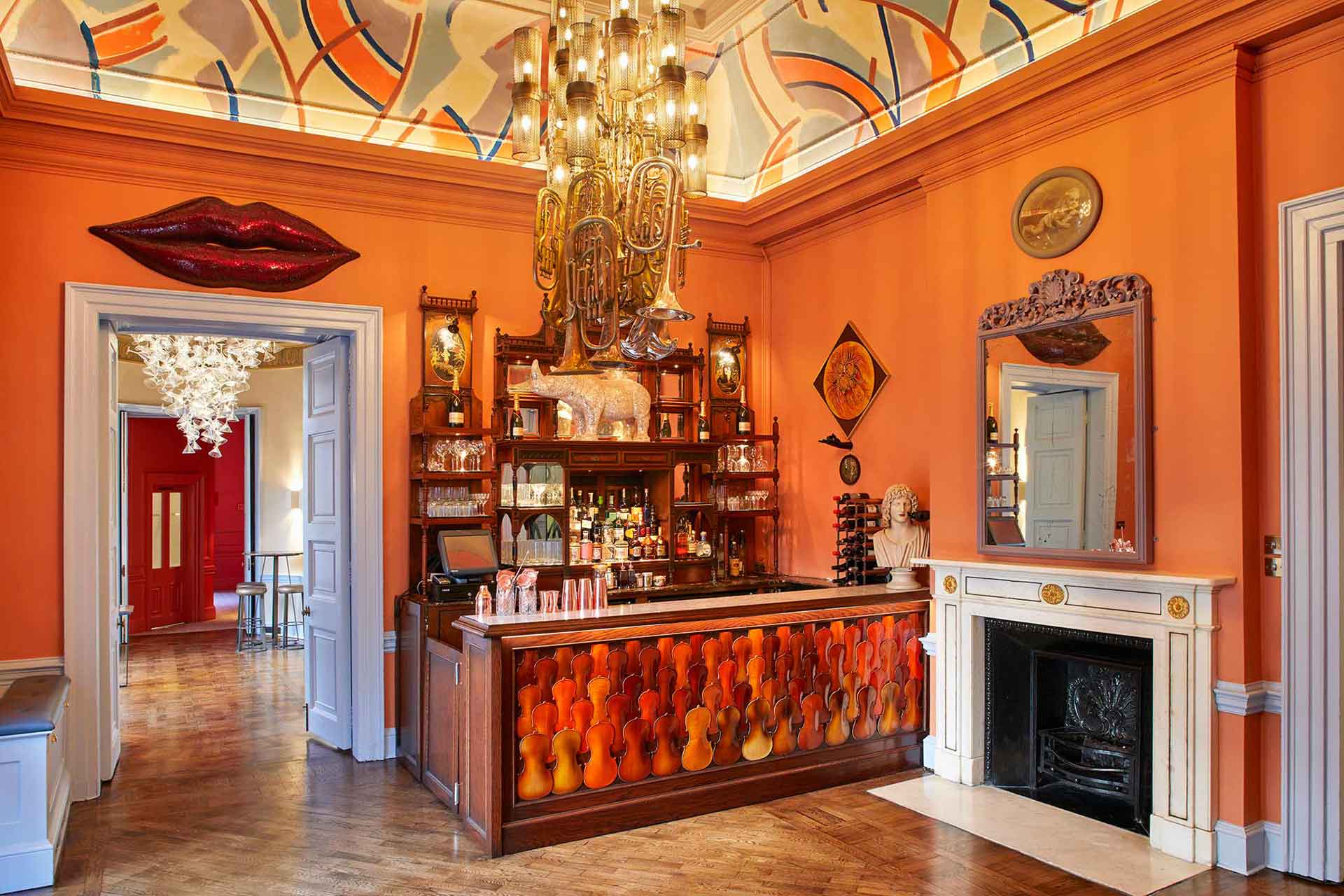 DO
Since you're part of the club for the duration of your stay, we advise you fully immerse yourself in club life and refuse to leave the premises. In season, the Garden is an oasis where social distancing is easy (if not always desirable, with so many interesting people to meet) with the spacious dining and drinking areas, so you set yourself up for the afternoon with a chilled bottle of something sparkling and explore the club as it comes to life. Until the weather turns warmer, we'd advise getting stuck in to Home House's newest crowd-pleaser, the reimagined House 21 at No.21 Portman Square, one of the three houses that comprise the members' club, which is the perfect 'daytime to playtime' escape. House 21 takes inspiration from the notorious Countess of Home's wildly lavish parties and 'such hedonistic behaviour that broke the harmony of Georgian Society life'. The space has been transformed by Russell Sage Studios, with contemporary art, eye-catching furnishings and statement lighting; think chandeliers made from brass instruments and martini-glass sculptures. There are two bars and two lounges, each with a different vibe, a different crowd, but the same eclectic mix of revellers and mischievous energy throughout.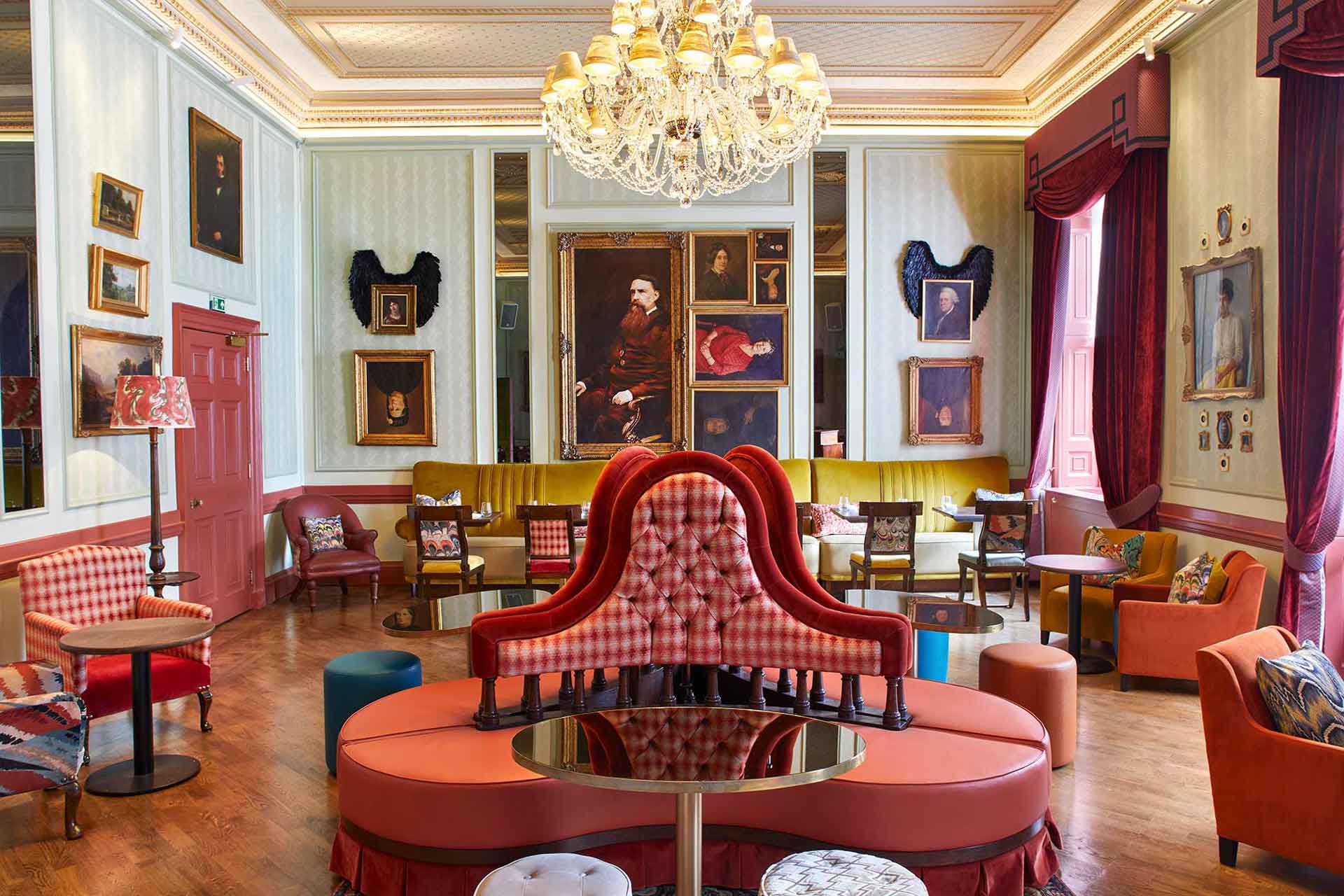 EAT
Dining at Home House follows the same format as the partying, everything is approached with a playful decadence and the food, like the drinks, are best enjoyed at a leisurely pace, with a little-and-often eating schedule. Find a spot in the House Bar in House 21 and enjoy cocktails, wine and small plates while you watch the evening take shape around you. The oysters are a must, the Burrata delicious, the sesame seared tuna is perfection. You'll want some truffle fries alongside your second (or third) cocktail – you may want to consider an Espresso martini to keep up with the pace of your fellow house guests – and the salt and pepper squid is surely the king of bar snacks. You may think you're full after all this but to fail to leave space for some 'Chocolate bomboloni' (tiny chocolate-filled fried dumplings) would be foolish.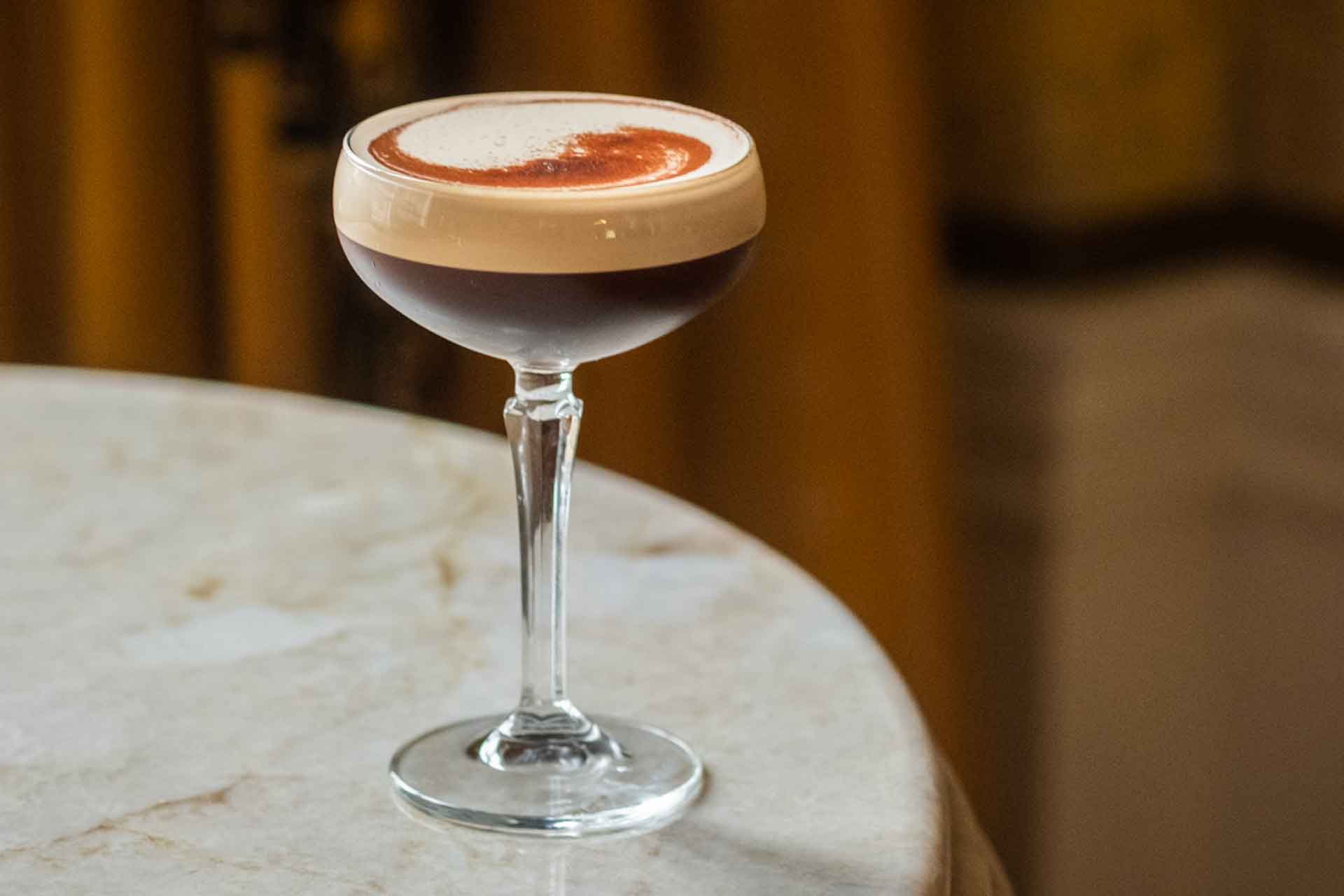 THE FINAL WORD
Commissioned in 1773 and created by George III's architect, James Wyatt, Home House was built purely as a party house, for visitors' enjoyment and entertainment. Almost 250 years later, the hedonism lives on, and in these times, a little escapism goes a long way.
BOOK
House 21 is currently open to members and their guests from 5:00pm-3:00am on Wednesday to Saturday. Non-members can also visit the space when booking an overnight stay at Home House | Details of how to book a stay at Home House and further information on membership can be found at HomeHouse.co.uk