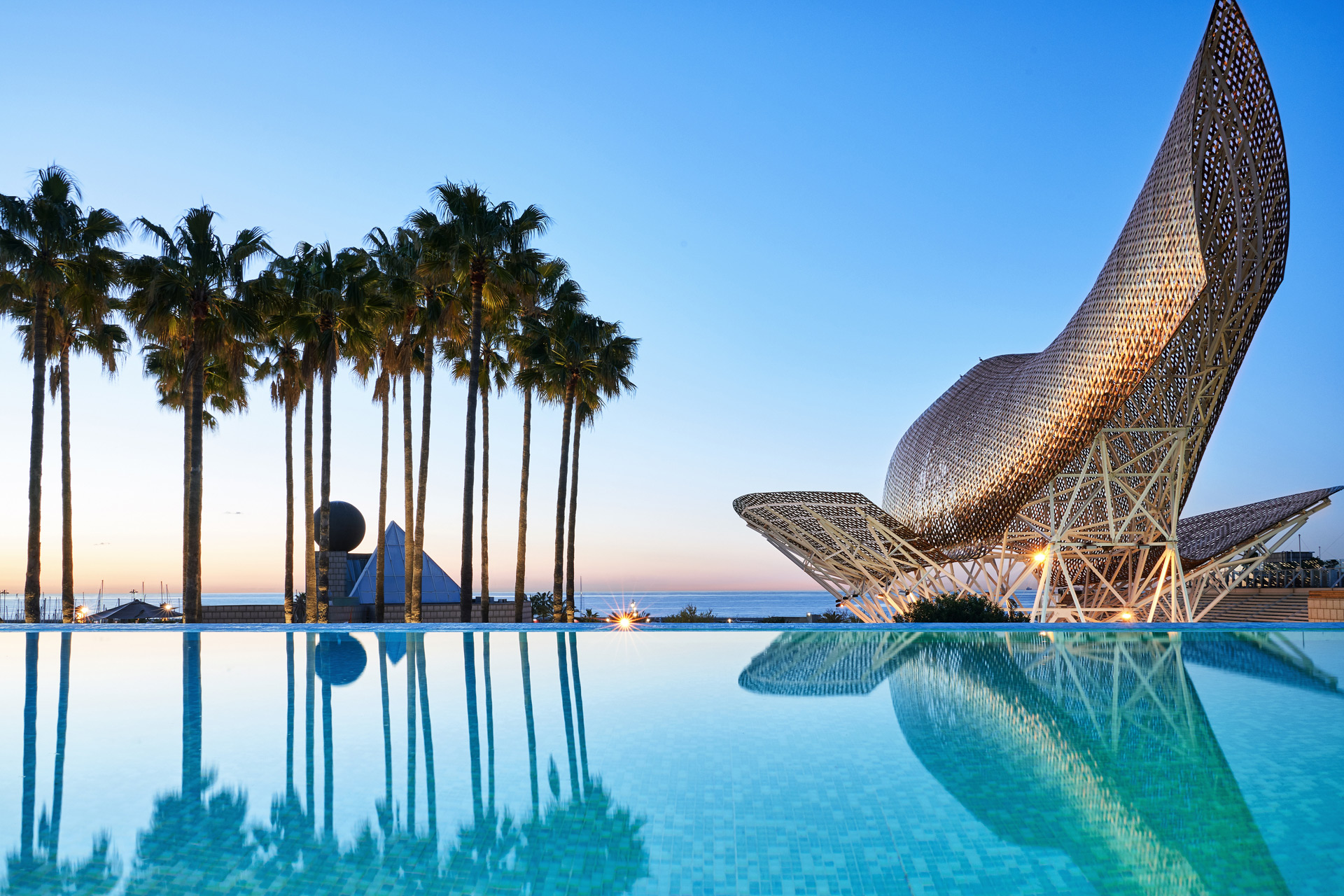 A Glittering Beachfront Destination: Hotel Arts Barcelona – Review
Stylishly-dressed rooms, first rate restaurants and a swoon-worthy spa
As Mediterranean cities go, Barcelona makes the most of its winning trifecta of seemingly endless sunny days, domed blue sky and sea, says Lauren Ho. In the midst of this largesse of nature is the Hotel Arts Barcelona, a gleaming skyscraper that fairly looms over the city's historic centre, both literally and metaphorically. 
Read the C&TH Guide to Responsible Tourism
A Glittering Beachfront Destination: Hotel Arts Barcelona – Review
STAY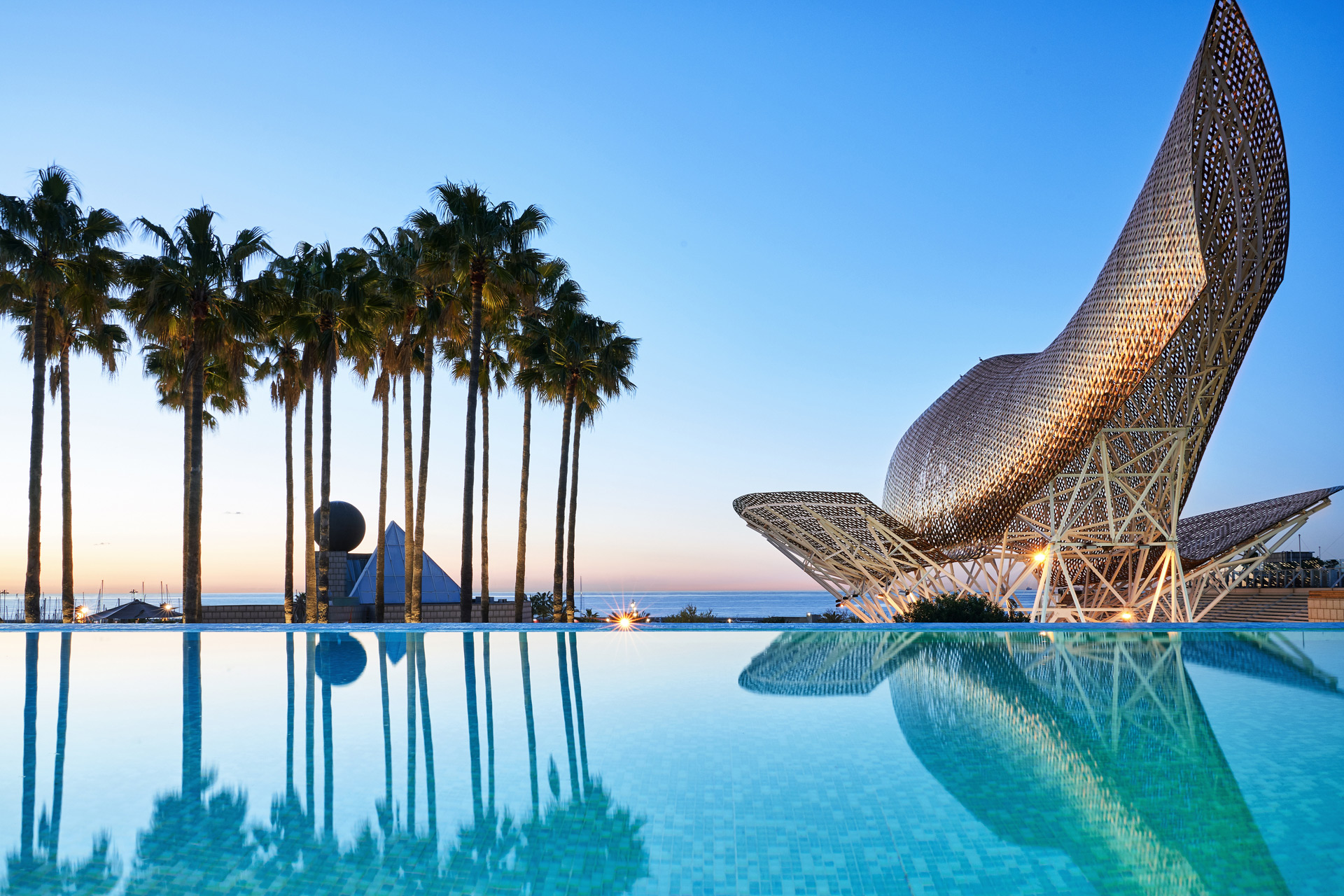 Billed as an urban resort, the 44-storey building was designed by renowned architecture studio, Skidmore Owings Merrill as a celebration of the 1992 Olympic Games which catapulted the city into the global spotlight. In the three decades since, the hotel has barely aged, its shimmering façade of green glass still a lofty landmark and a destination in its own right, even for locals. For guests, the hotel engages from the first glimpse of El Peix, the sparkling aquatic sculpture of stone, steel and glass designed by Frank Gehry on the beachfront, to the serenity of the 43rd-floor spa. Furnished in timber, polished stone and light natural hues, the rooms look out either over the city and the famed silhouette of the Sagrada Familia, or the Mediterranean. True to its moniker, over 500 art pieces are scattered throughout the hotel, including the 30th-floor Arts Suite, the latter a unique collaboration with Madrid-based art agency, We Collect, featuring specially curated contemporary pieces.
DO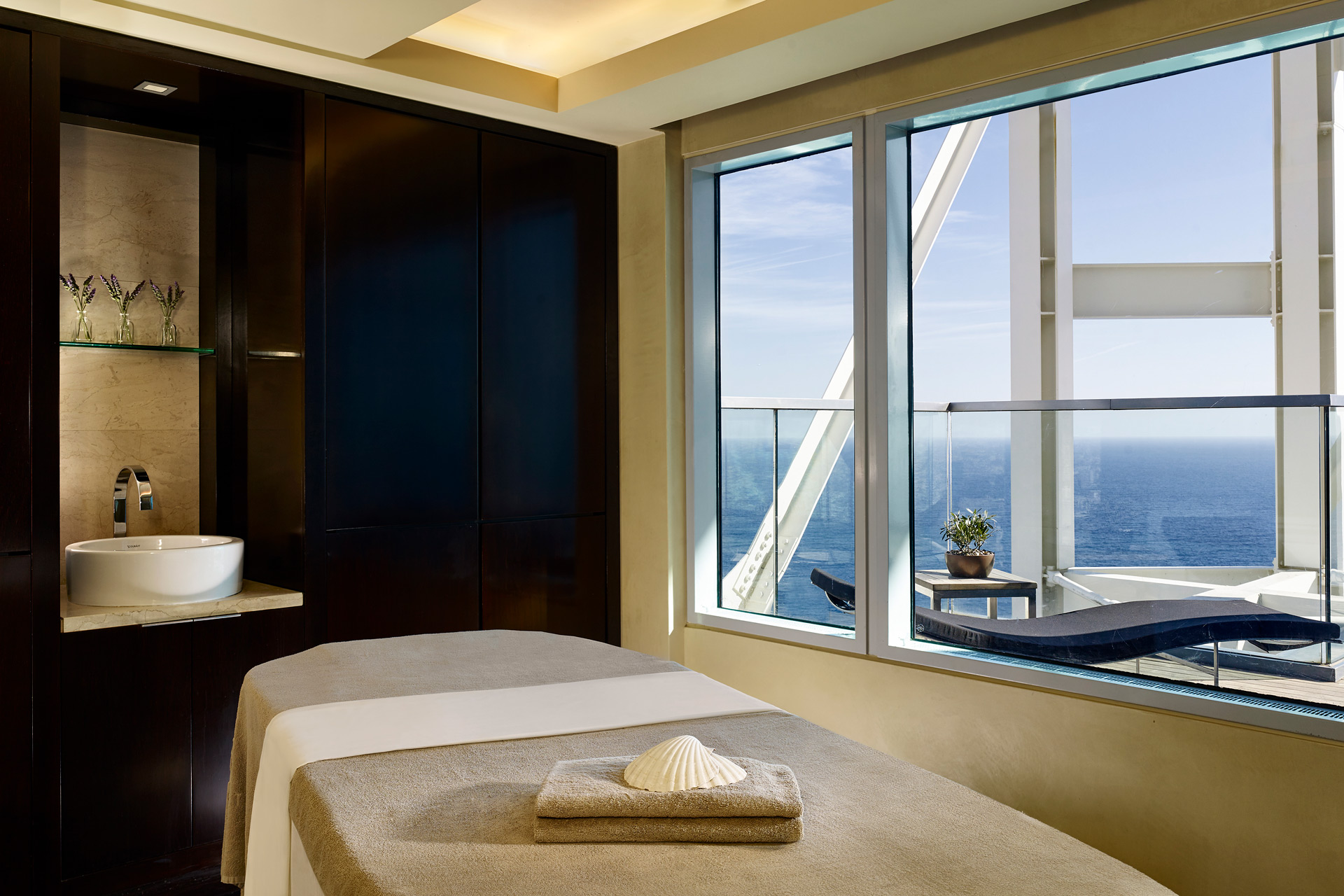 Barcelona's renaissance as a world-class bolthole for gastronomy, nightlife, and medieval and contemporary art and architecture remains very much in evidence. Which means, even the most jaded guest will find plenty to be occupied with, not least gastronomic tours of La Rambla and the old Gothic Quarter, a regulatory pitstop at the Picasso Museum, strolls through Port Olimpic, and perhaps a day trip on a chartered sailboat. On Sundays, the promenade and beach at La Barceloneta, one of Barcelona's most popular strips, heaves with the city's jeunesse dorée. Back at the Hotel Arts Barcelona, there's something to be said for a stint in the dry sauna, 150 metres in the air, staring straight out into the horizon and daydreaming of the evening's dinner plans. Whether one heads out into the city or books a table at one of the hotel's five restaurants, just be sure to check in for head mixologist Diego Baud's cocktails at P41 Bar on the outdoor terrace overlooking Gehry's lit-up El Piex. 
EAT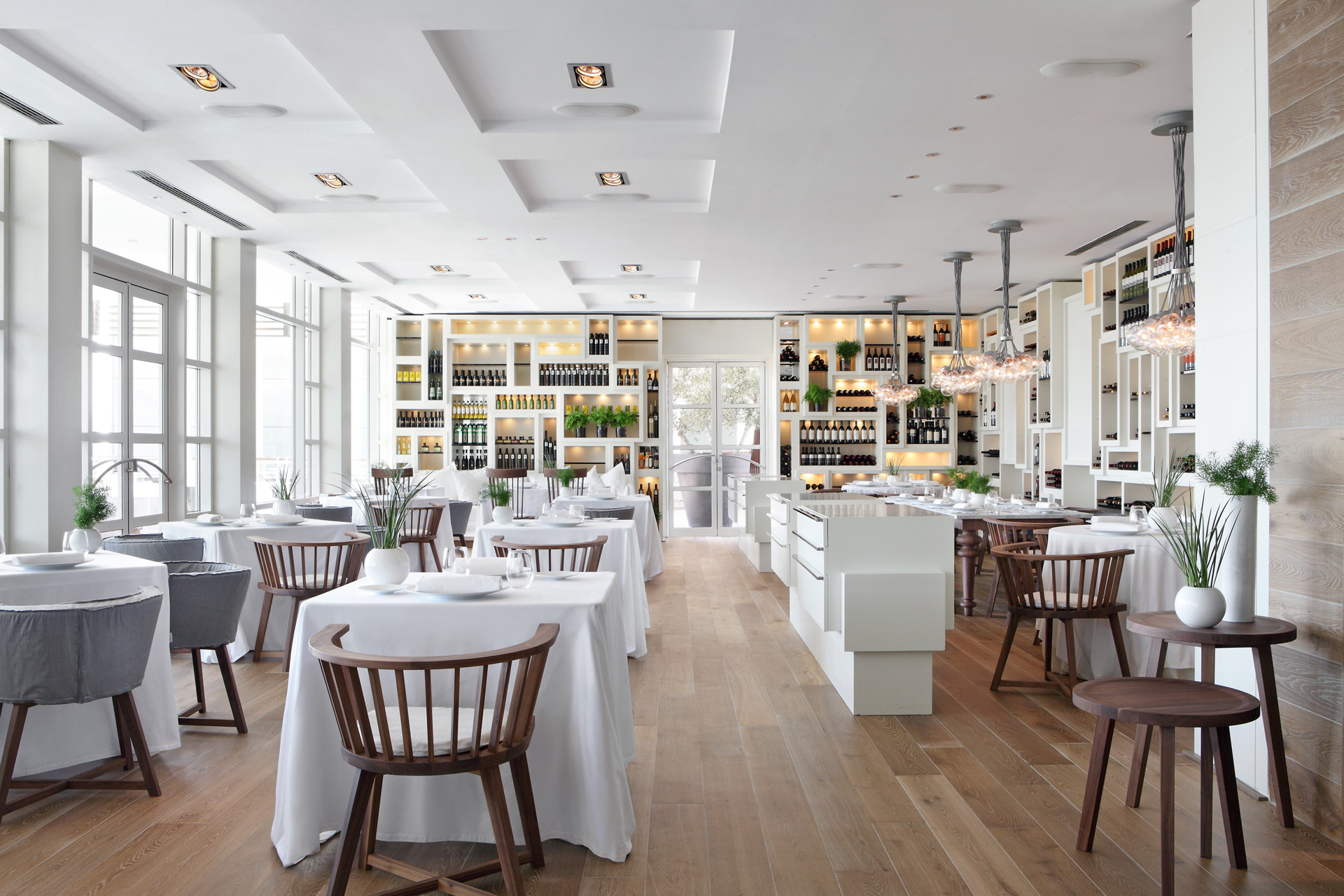 From dawn to midnight, there's a meal or a drink waiting somewhere within the hotel's cavernous interiors. At breakfast, Catalan and Spanish specialties await at Lokal's leafy garden terrace. Not surprisingly, given the hotel's location, seafood gets a star turn with Roka Barcelona's pop-up this summer at the hotel's Marina Coastal Club. Likewise, in his sunny, Hamptons-like all-white perch, Michelin-starred chef Paco Pérez's eponymous Enoteca Paco Pérez fuses fresh seafood with the flavours of Catalan and the Mediterranean – think lobster Bolognese, and citrusy squid, alongside a wine list of over 700 tipples. Not to be outdone, at Arola, Sergi Arola parlays his stints at Ferrán Adrià and Pierre Gagnaire's kitchens to send out Instagrammable plates of reimagined Spanish and Med standards with past triumphs including potatoes fried and stuffed with hot sauce and aioli, and a tartare of filet mignon infused with soy and ginger. 
FINAL WORD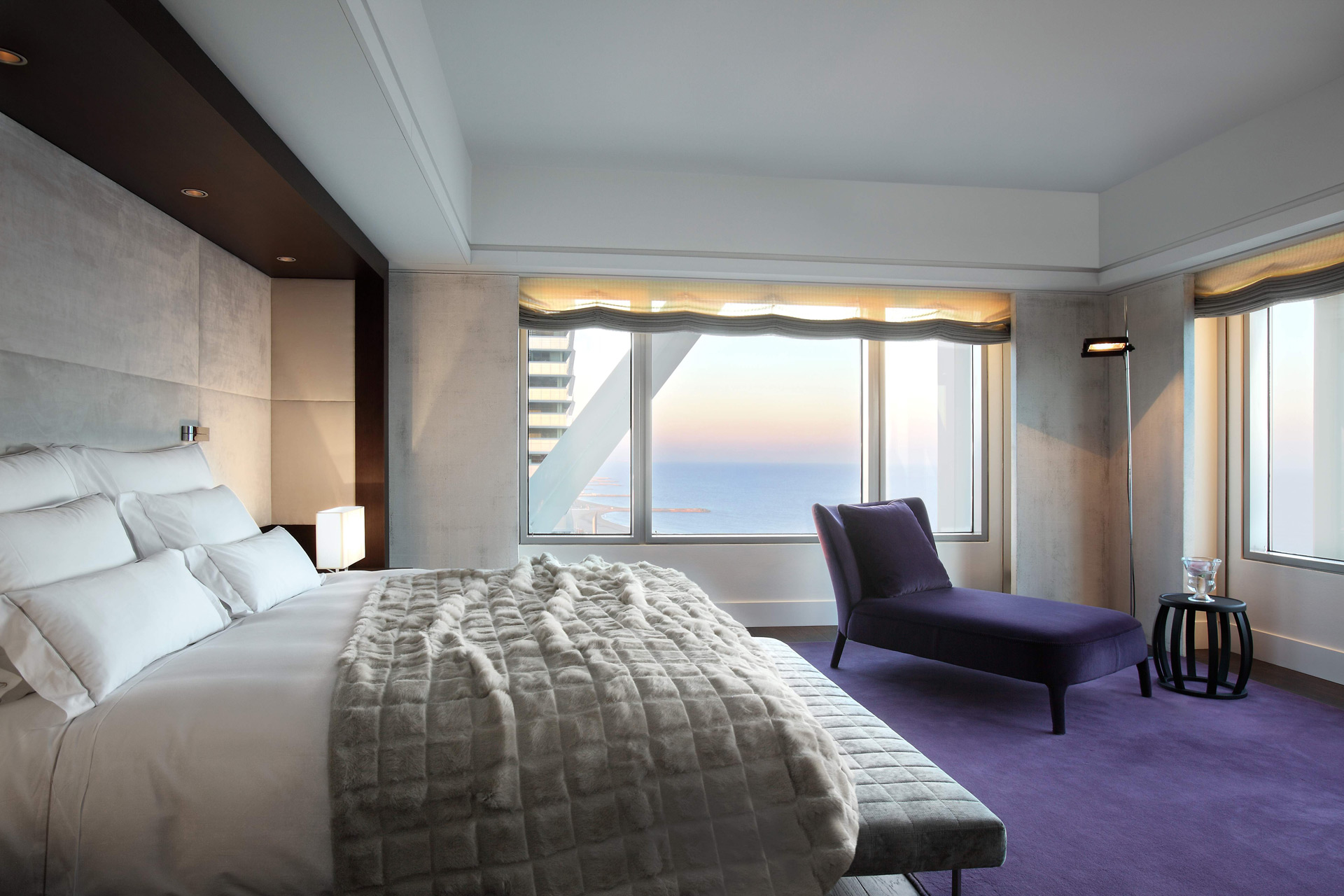 Thirty years after its debut, Hotel Arts Barcelona is still a head-turner, its striking good looks and prime beachfront address more than a match for its stylishly-dressed rooms, first rate restaurants, swoon-worthy spa, and unending views that thrill long after you've checked out. By any yardstick, that's a tough act to follow. 
BOOK IT
Deluxe room from €367. hotelartsbarcelona.com