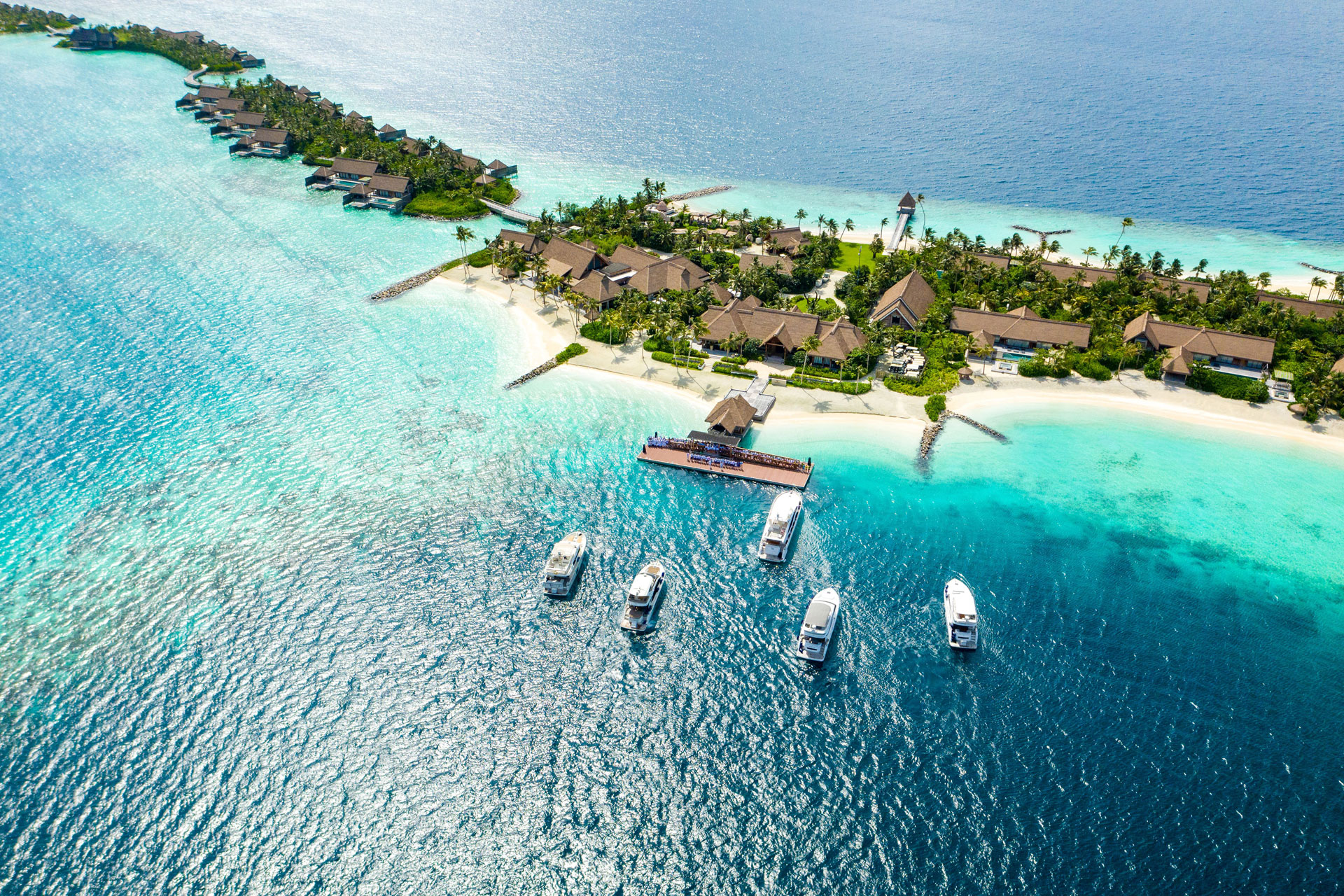 Hotel Review: Waldorf Astoria Itaafushi, Maldives
---
The Waldorf Astoria brand brings its signature style of luxury to the Maldives
The Waldorf Astoria may have made its name in Manhattan, but who knew that its Establishment-led top hat and glittering jewelled glamour could lend itself so well to an island setting? At its impeccable white-sanded Maldivian outpost, the Waldorf Astoria Ithaafushi's sunlit charms are squarely matched by its new headliner, the freshly minted Aqua Wellness Centre.
Read the C&TH Responsible Tourism Guide
Review: Waldorf Astoria Itaafushi
Any number of island resorts may tout their brand of exclusive luxury, but the Waldorf Astoria Ithaafushi walks the talk with the kind of quiet authority one associates with a brand built on tight-lipped discretion and a fanatical commitment to the aphorism that nothing is too good for its guests. 
The personal concierges are, for instance, barely worth mentioning, perhaps because which self-respecting luxury resort won't have a crack squad as a matter of course? The real sign-posts that this is a destination above the cut lie elsewhere, not least a completely private island that is accessible only by yacht and which boasts its own team of staff and facilities for the chronically shy guest. And there's more.

STAY
The most immediate problem facing guests stepping off the seaplane onto the resort's jetty is the very real existential dilemma of which of its 122 villas to check into. Strung out along three interconnected islands, the villas offer a choice pick of reef, beach or overwater experiences – each with its unique charm and literal point of view depending on whether you're the sort who likes the sensation of soft powdery sand underfoot, or if you prefer to dive off your villa's private deck straight into the cool blue sea. 
The common denominators, though, are a private infinity pool with shimmering views of the milky blue Indian Ocean (because…well, why not?), and expansive timber decks lined with sun lounges, day beds, and oversized hammock. Perfect vantage points from which to swim with the colourful coral fish by day, and to kick back and watch the constellations spin high overhead by night. 
Guests travelling with a posse or staging a blowout celebration have either the option of the Stella Maris Ocean Villa – an almost 6,000sqft manse that basically floats off the resort's main islands, and which is accessible only by boat – or the legendary 32,000 sqft Ithaafushi Private Island which comes equipped with a pasha's ransom of amenities, including a private chef, overwater spa and gym, and, count them, five swimming pools. 
DO
In a setting that's almost comically idyllic – surely the sky and sea can't possibly be that shade of blue, and the sand so soft it's like walking on a carpet of white down? – the temptation is to just stay put in your villa and wallow blissfully in sea-washed solitude. And who could blame you if that's how you spend your entire vacation? 
Even with the guidance of the resident Wellness Concierge, it would take weeks just to get through all the diversions in the palatial, 7,735 sqft Aqua Wellness Centre. Whilst other spas may be content with a couple of body scrubs and steam sessions, the Waldorf Astoria's wellness programmes are led by specialists in holistic medicine, massage, yoga and meditation, martial arts, crystal healing and Ayurveda. If you have a body-, mind- and soul-based problem, chances are, there's someone in the Aqua Wellness Centre who's poised to take action whether by way of a sunrise meditation or a session of downward dog on the beach.
Of course, if a languid afternoon gently bobbing in the Hydrotherapy Pool or sipping champagne and slurping oysters in the poolside cabanas don't appeal, there's always the water sport and PADI dive center and tennis for the grown-ups, whilst Mini-Me's can work off their excess energy in the Waldorf Astoria Young Discovery Park's aqua playground.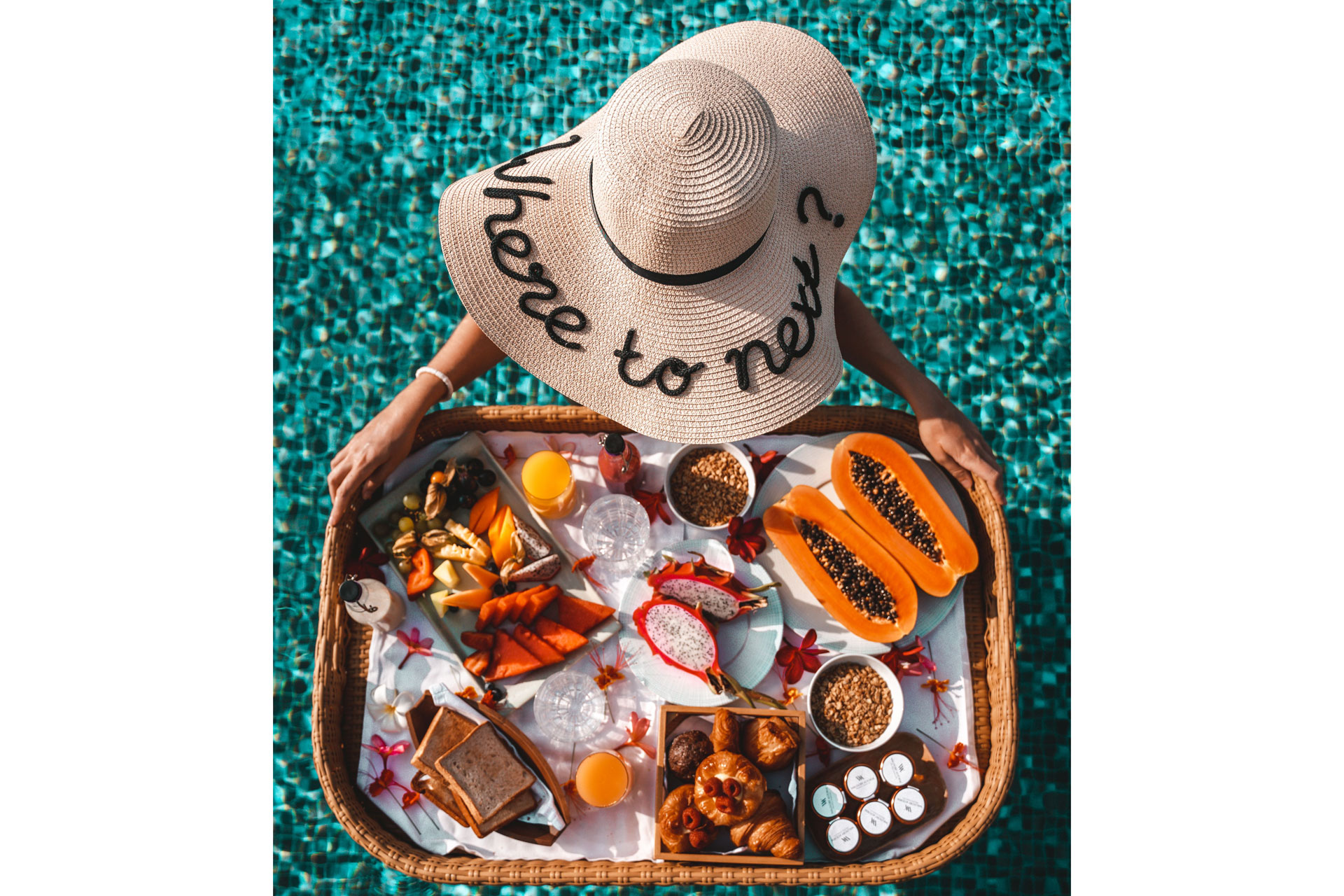 EAT
The Waldorf Astoria's mothership in Manhattan is legendary for its extravagantly lush dining. At its Maldives outpost, the glitzy gastronomic offerings are tempered by the island setting. Here, the food is every bit as world-class, but the luxury quotient is reinterpreted by soft sea breezes and the serenade of lapping ocean waves replacing a live big band. There are – again, count them – no less than eleven restaurants, each playfully defined by its own mood and menu.
There is almost a temptation to spread a meal out across different menus. Perhaps see off another day in paradise with a pre-prandial cocktail at Amber, and then amble over to Yasmeen for its Levant mezzes, followed by starters of roasted Peking duck at Li Long, and a main of barbecued steaks at The Ledge by Australian celebrity chef Dave Pynt. And, if the night is still young, another cocktail and dance, perhaps, with the live DJs at Nava, the resort's grooving pool and beach club.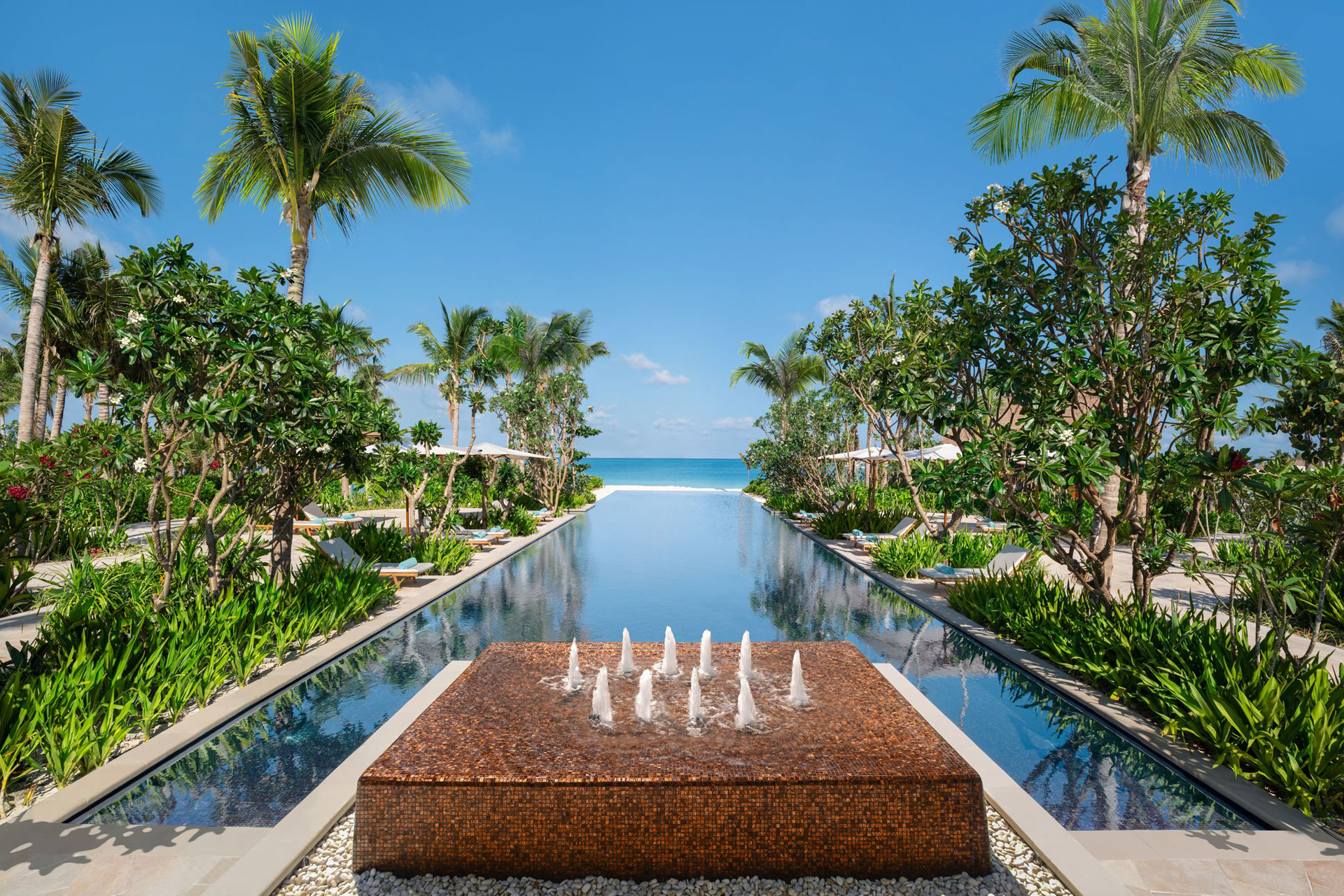 THE FINAL WORD
There are any number of reasons to come to the Maldives. The glorious combination of sun, sea and sand most definitely top the list. But for its coterie of loyal fans, the Waldorf Astoria Maldives Ithaafushi seals the deal with an unapologetic commitment to classy accommodation and perfectly curated diversions – all delivered with not just the absolute discretion one expects from the marque, but also with impeccable good taste.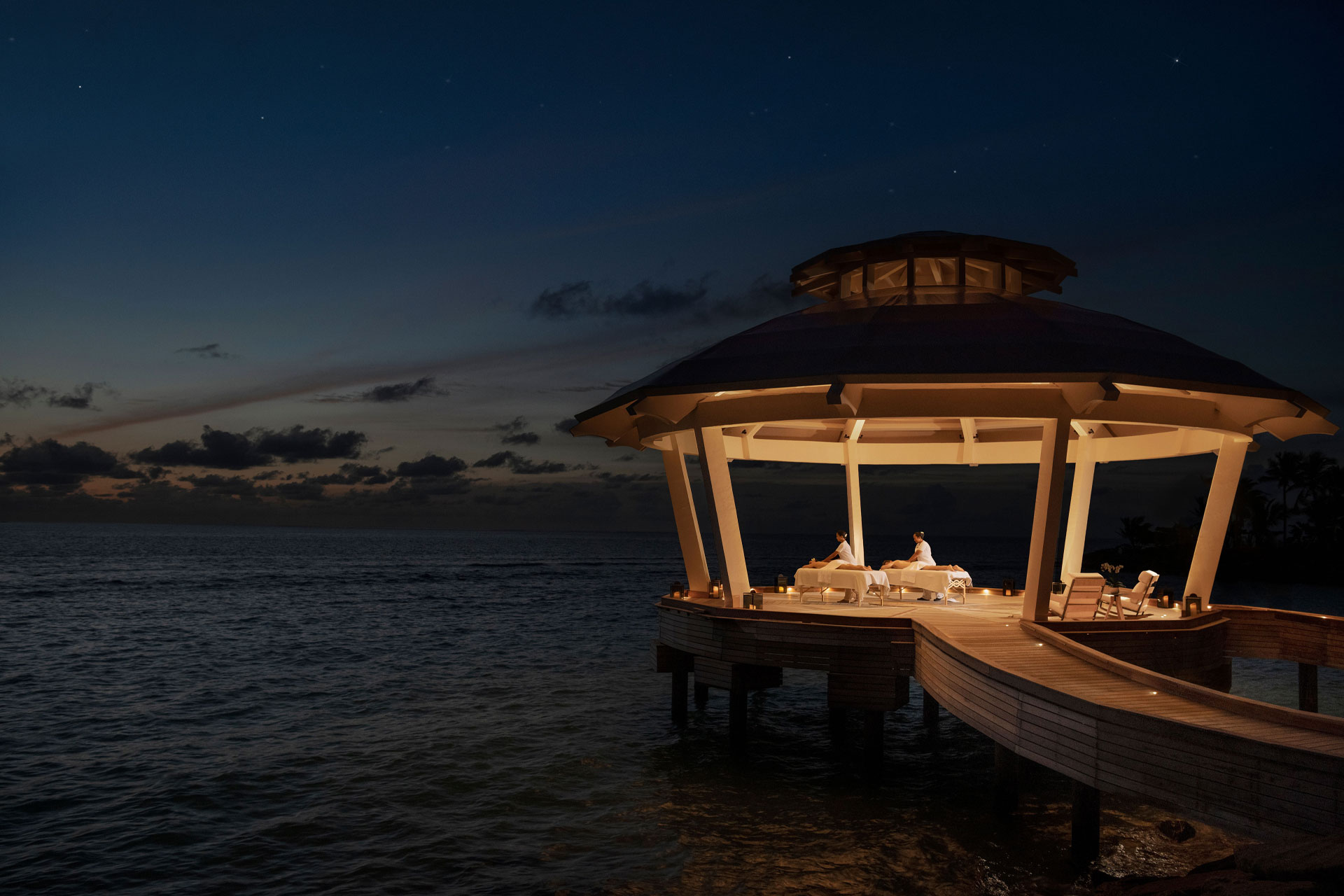 BOOK
Receive 30% discount, complimentary half board and shared yacht transfers, saving up to £3,740 per person. Inspiring Travel Company offers a seven-night holiday from £5,319 per person based on 2 adults sharing a Reef Villa with Pool for 7 nights on a half board basis including return economy class flights with Emirates from London Heathrow and shared yacht transfers. inspiringtravelcompany.com / 01244 435198. Valid for travel completed by 20 December 2022. Price based on 16 Sep 2022 departure.
MORE MALDIVES:
Family Friendly Resorts in the Maldives / Review: Milaidhoo Maldives