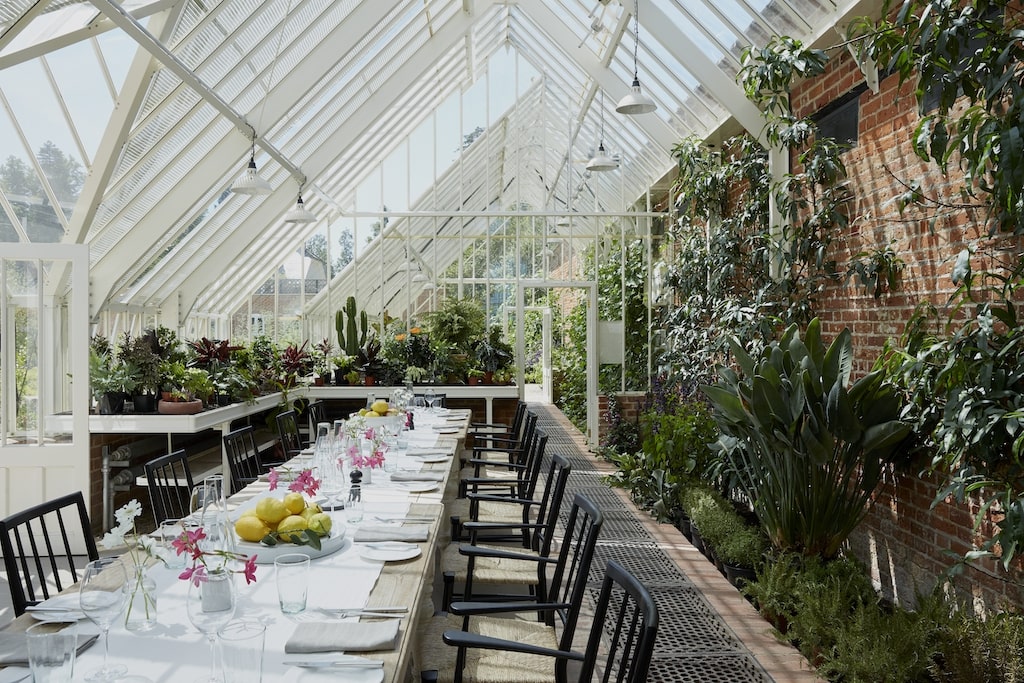 The UK's Best Hotels For Foodies
---
Gourmet destinations to visit this Autumn
Looking for a hotel where dinner will be just as impressive as the surroundings? From fine dining restaurants at iconic hotels to rustic kitchens at cosy country inns, we bring you the best hotels for foodies…
Great British & Irish Hotels 2020/21
Now Open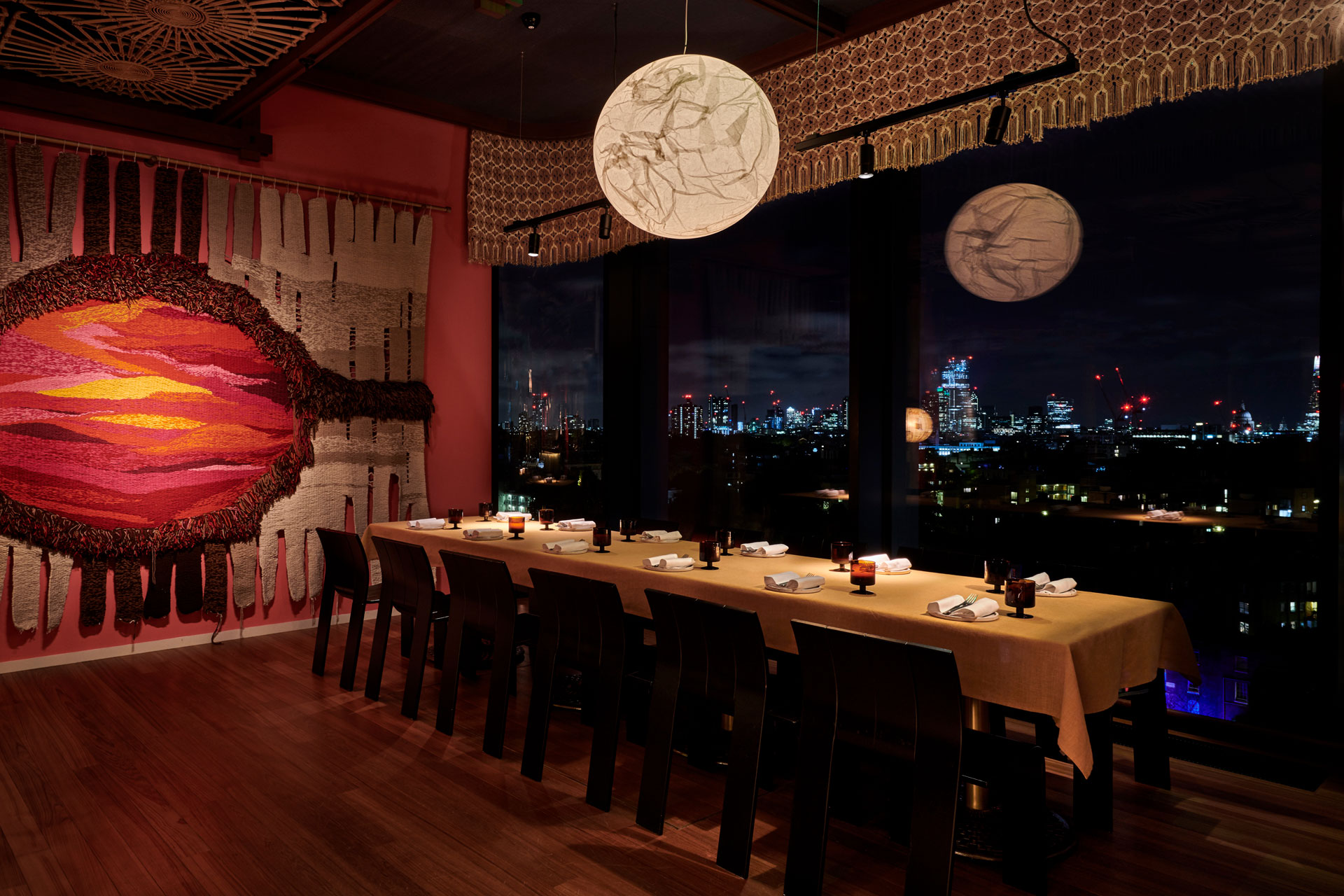 We think we may have discovered London's best Caesar salad – and we urge newly arrived Parisians and local Londoners alike to head to Decimo on the tenth floor of The Standard hotel, opposite King's Cross St Pancras, to put it to the test. It's made at your table by the waiter with ingredients including Coombeshead Farm sourdough croutons, Cornish eggs and 30 month aged Parmesan – and is the perfect confection of creamy and tart with no stint on the dressing (there's nothing worse). We would happily travel from Paris just for this, but of course that's not all that will leave you bowled over at Chef Peter Sanchez-Iglesias' first London outpost. Oh no, there's much, much more. Take his finger-licking signature ribs – with their sticky mole glaze, or the whole John Dory cooked over a charcoal wood fire and topped off with Mexteca which is smoky, flakey and delicious. Decimo screams joy in spades – the atmosphere is at once intimate and warm, yet there's the promise of a party to come. You feel as though you're somewhere between New York and Morocco – not a bad feat considering you're actually on the Euston Road. You might come for the Caesar, but you'll stay for the staff too who are – to a tee – smart, sweet, smiley and super professional. And stay you can, of course in the design-led rooms of The Standard hotel.
Now Open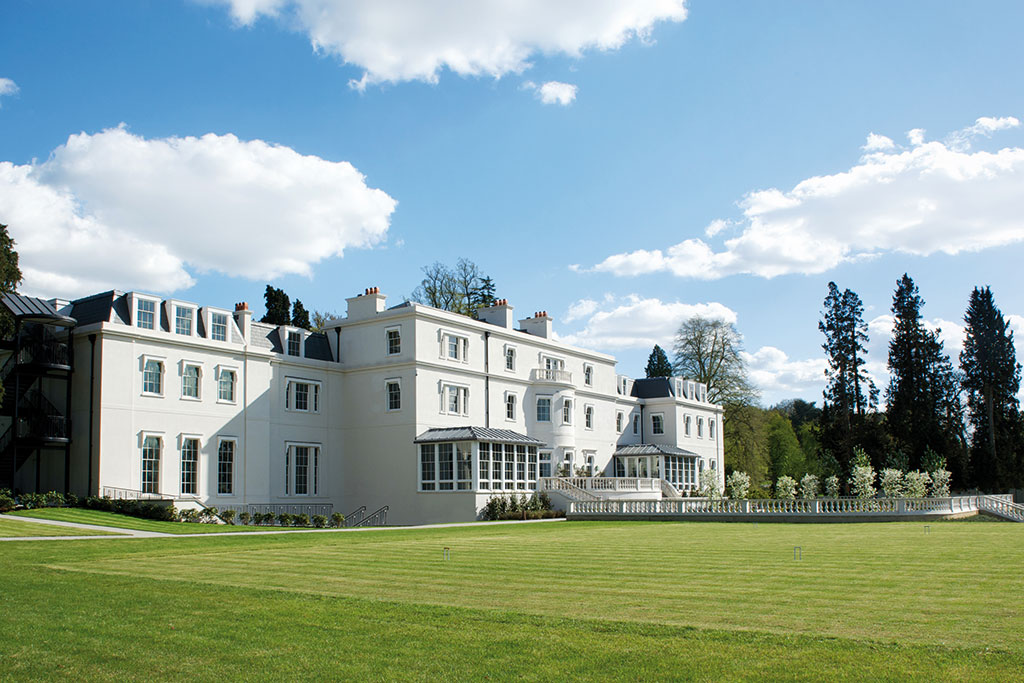 Just 45 minutes by car from central London lies The Dorchester's bucolic cousin, a creamy-coloured, 18th-century country house set within acres of immaculate parkland. Everything here is a joy, but the food is a particular highlight. There are two hotel restaurants: the Michelin-starred Restaurant Coworth Park and a more laid-back, rustic eatery, The Barn. Adam Smith works his culinary magic at the former, dishing up a modern British menu with French inflections. The dining room is grand yet not stuffy, service impeccable yet friendly – 'relaxed elegance', as they put it. Adam changes up the menu regularly, but it's always unique, creative, and packed with seasonal British produce. Winter offerings include a succulent Highland wagyu beef sharing dish cooked to absolute perfection, alongside langoustines with white truffle and a caviar tart with Cornish crab. You can guarantee everything will be delicious – but Adam's creations offer something extra. Dinner here is not just a meal, but a gastronomic experience, filled with exciting flavours, textures and colours. Our top tips? Nab a table by the window for a front seat view of the glorious grounds, and say yes to the cheese board.
Win a Stay at our Hotel of the Week
Now Open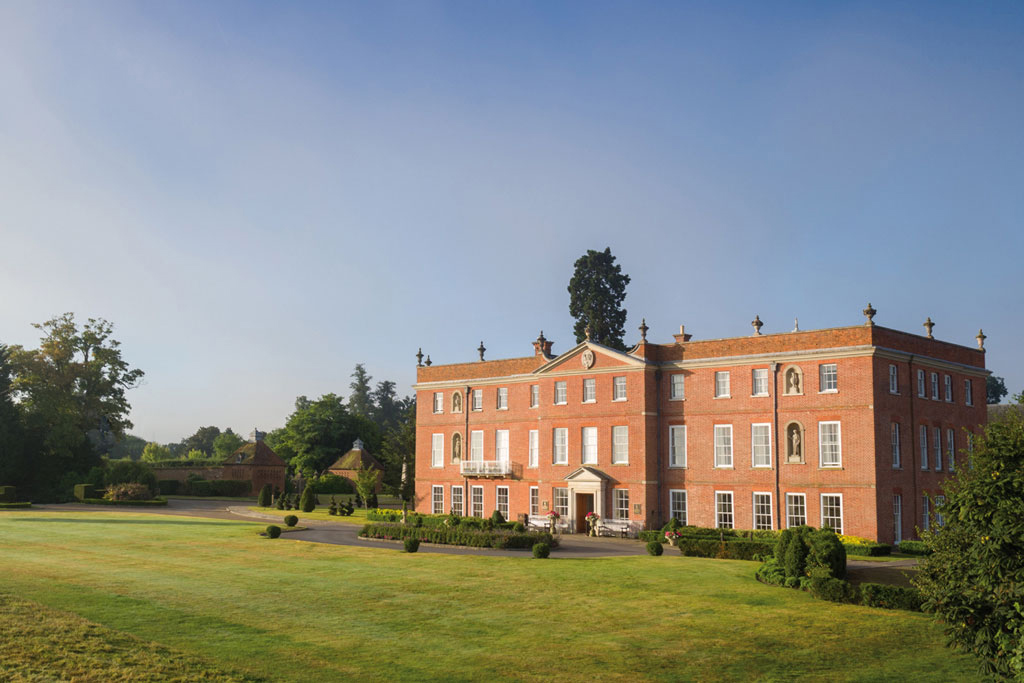 Six decades on from its inception, the Four Seasons brand remains synonymous with luxury – and its Hampshire branch is no exception. A restored Georgian manor house surrounded by 500 acres of parkland, the hotel has a rich history, most notably having acted as the backdrop for Henry VIII's first meeting with Catherine of Aragon. While lovingly upholding its traditional heritage, a recent multi-million-pound refurbishment has propelled the hotel into a new league. This involved the introduction of a new restaurant: Wild Carrot, designed by Martin Brudnizki – who has furnished everywhere from The Ivy to Annabel's.
Named after the white wildflower that grows in Dogmersfield Park, the grand yet intimate dining room looks out over the picturesque grounds, with a mixture of cosy booths and larger wooden tables. Here 'local and seasonal' is not just a trendy slogan, but a big part of the restaurant's ethos. Executive Chef Paolo Belloni believes in simplicity: that good ingredients will show themselves without the need for fancy adornment. Food at Wild Carrot is fresh and flavoursome, and you can really taste the quality of the ingredients. Their summer offerings include a perfectly fresh and creamy buratta starter served with candied beetroot; wild sea bass with Jerusalem artichokes; and a Surrey Farm dry-aged rib-eye, which we can honestly say is one of the best steaks we've ever had. Desserts are equally dazzling – the Seasonal Vacherin is particularly good, and the self-serve cheese buffet is hard to resist. All this is topped off with an impressive wine and cocktail list, highly knowledgeable sommeliers and slick service: a winning combination.
Now Open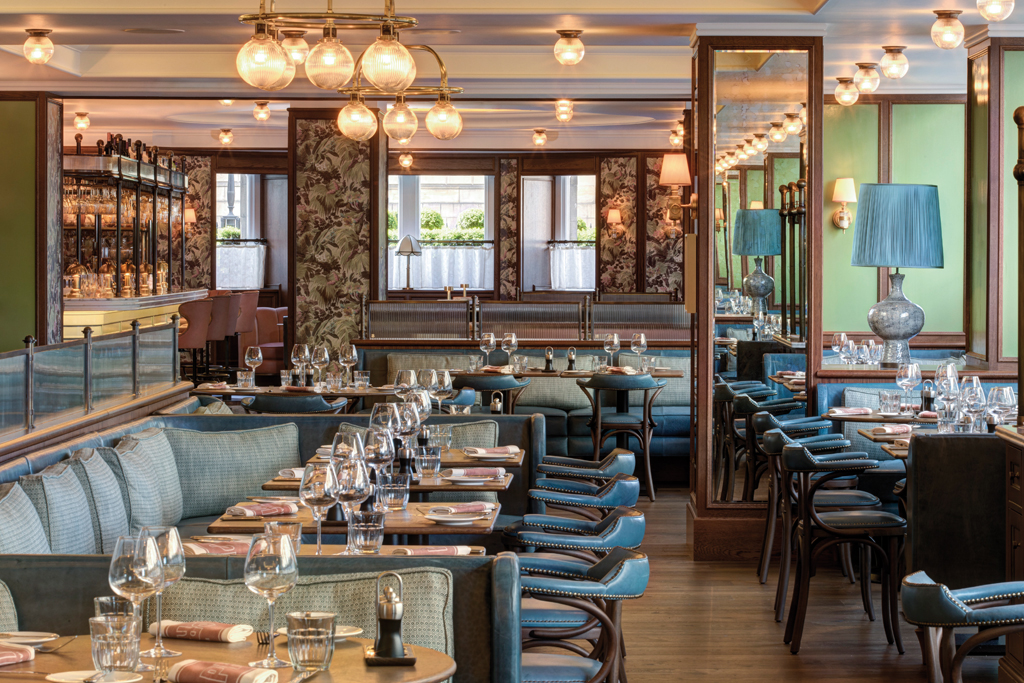 The iconic Balmoral hotel has stood at Edinburgh's most prestigious address for over a century, a landmark in the city centre. There are two fine restaurants there: the Michelin-starred Number One, and Brasserie Prince headed up by renowned father-chef duo Michel and Alain Roux. At the former, expect exquisitely presented creative dishes made from the finest Scottish produce, such as North Sea cod with pickled clams and tarragon; and Highland Wagyu beef with smoked bone marrow and beetroot. Brasserie Prince, meanwhile, celebrates a 'new alliance', matching Scottish produce with classic French cooking. While reminiscent of an elegant French brasserie, it remains warm and down-to-earth, serving everything from breakfast to seafood platters. 
Sleep, Ski, Eat: The Best Hotels and Restaurants on the Slopes
Now Open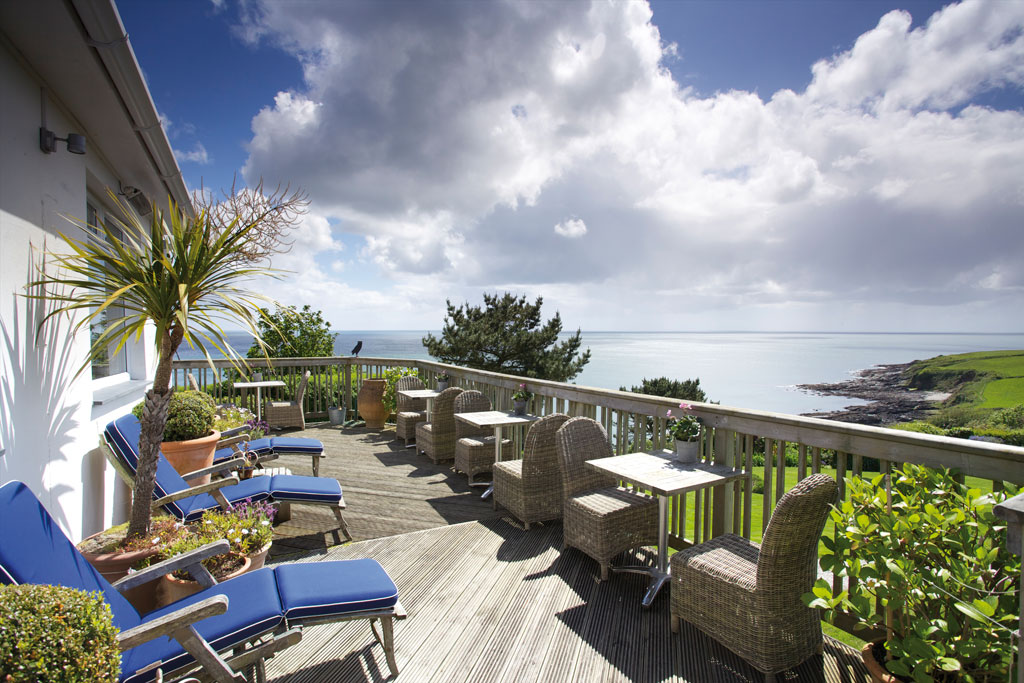 An idyllic retreat overlooking Gerrans Bay on the Roseland Peninsula, Driftwood offers Michelin-starred cooking courtesy of chef Chris Eden. Despite its top end accolades, food is by no means pretentious, but creative and wholesome – a celebration of the best Cornish produce. On the dinner menu you'll find rock oysters with caviar; salt baked celeriac; herb glazed lamb loin; mushroom risotto and plenty more locally sourced delights. There are also five and eight course tasting menus, a vegetarian menu and an afternoon tea offering. All this is to be enjoyed alongside sea vistas, glorious both day and night.
Now Open
The name to know here is culinary director Skye Gyngell, who you'll be familiar with from her work at Spring, Somerset House. Her seed-to-plate philosophy goes further than any other, with almost nothing going to waste, and menus carefully planned around seasonal, estate-grown ingredients. A Georgian family home rewoven into a luxury country hotel, Heckfield Place has its own biodynamic farm, providing fresh vegetables, fruit, flowers, herbs and honey to its on-site restaurants. Skye Gyngell recently announced plans to open a new dining space there: The Sun House, a light-filled glasshouse serving dishes inspired by Heckfield-grown produce. This will join the hotel's two other restaurants, Marle and Hearth – both great eateries centred around simplicity and seasonality.
Recipe: Skye Gyngell Serves up an Autumnal Apple Galette
Now Open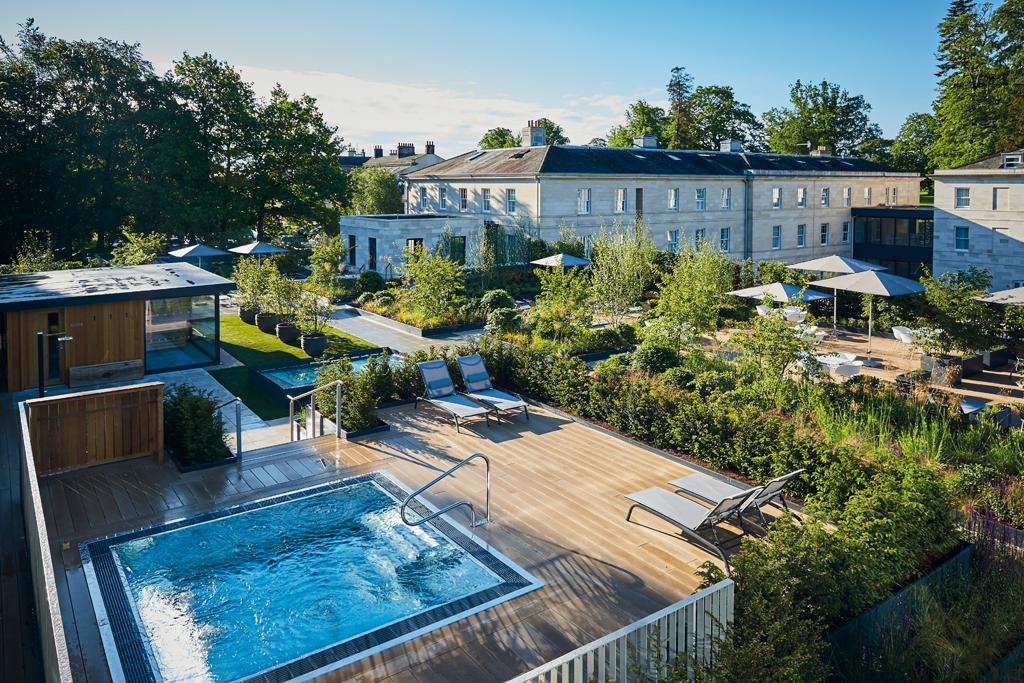 A privately owned hotel in Hampshire set across 300 acres of land, Rudding Park is considered one of the best places to dine in Harrogate. The 3 AA Rosette Horto Restaurant uses seasonal ingredients from the kitchen garden, manned by resident gardener Adrian Reeve. Sample dishes include pork tortellini; Cornish turbot with mussel and parsnip; and a treacle tart with birch syrup and brown butter, which can be paired with a selection of wines.
Now Open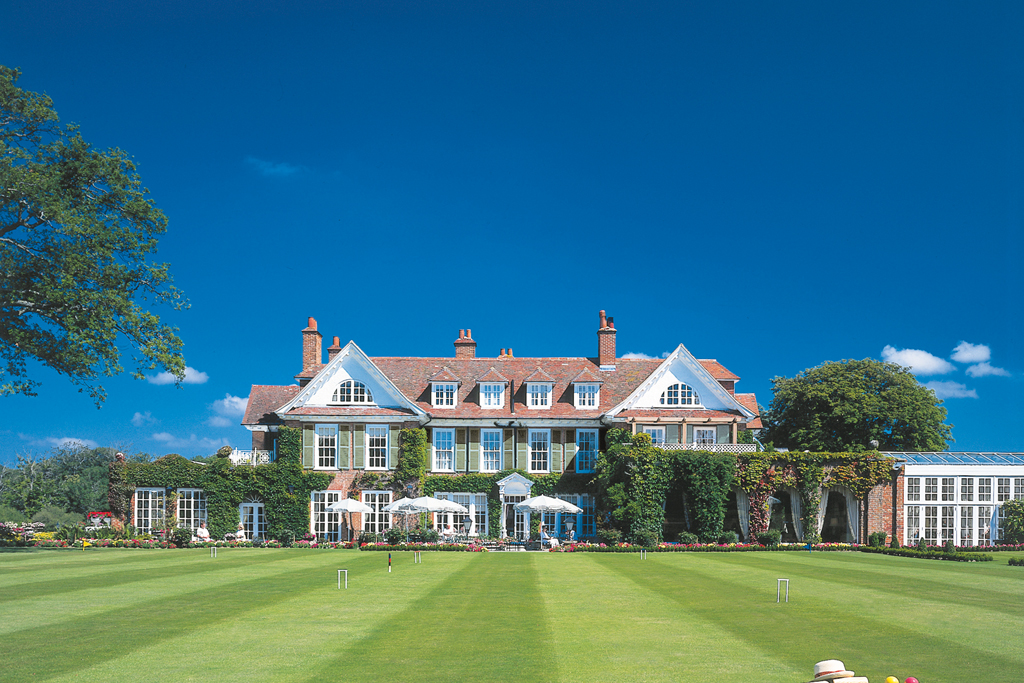 The food philosophy of one of the country's finest hotels Chewton Glen is 'live to eat, not eat to live' – a motto we can definitely get on board with. The Dining Room stretches across five rooms, offering a nexus of conservatories and intimate dining spaces and serving everything from breakfasts to Sunday roasts. James Martin's The Kitchen, meanwhile, is an informal restaurant with an open plan layout, serving wood fired pizzas, burgers, meat and fish dishes. Guaranteed great food wherever you choose to dine.
Now Open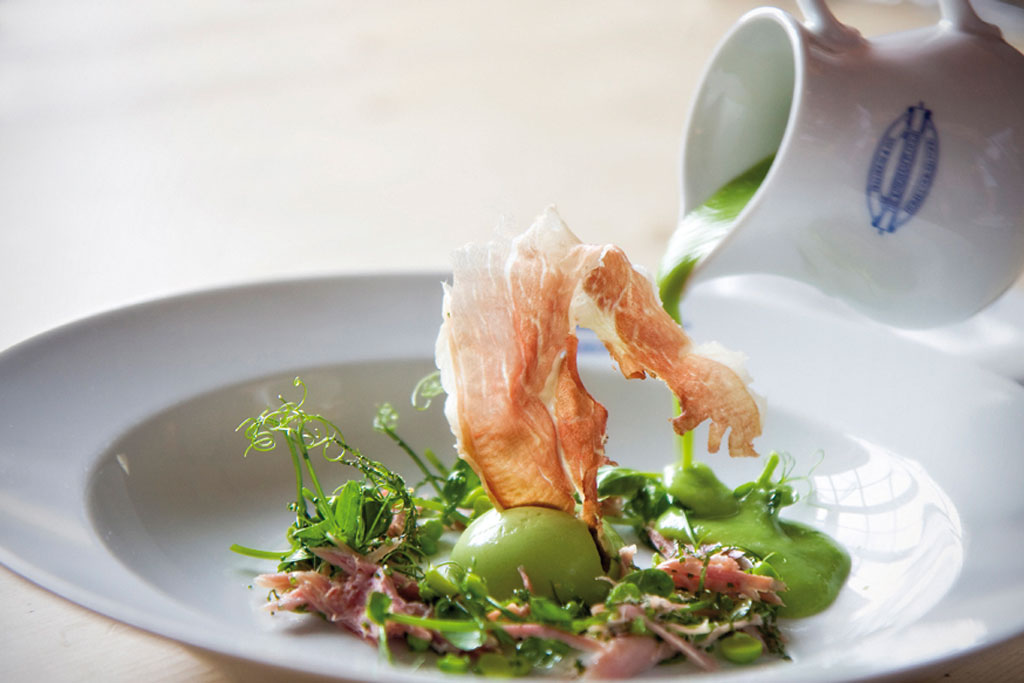 Who can resist popping into a traditional English pub on a village green? On entering The Kingham Plough you would think: so far, so traditional. There's real ale on tap, real locals on the wooden benches, scotch eggs and chips on the blackboard menu, and steak and kidney pie on the specials. Except there's a twist – dining here is not your typical pub, or even gastro-pub, fare. Co-owner Emily Watkins, formerly with Heston Blumenthal at The Fat Duck, is in the kitchen with numerous awards under her belt. Foodies flock here for her highly creative interpretations of bygone British dishes, often based on old Cotswold recipes. They then stay on for the relaxed and welcoming atmosphere she and her husband, Miles Lampson, have maintained throughout the pub – in the bar and dining room as well as the charming bedrooms upstairs, which are all equipped with hotel-style comforts. Eat well, sleep well.
Best Art Hotels in the UK / 10 Beautiful British Hotels with Kitchen Gardens / Where to Stay and Eat in the New Forest