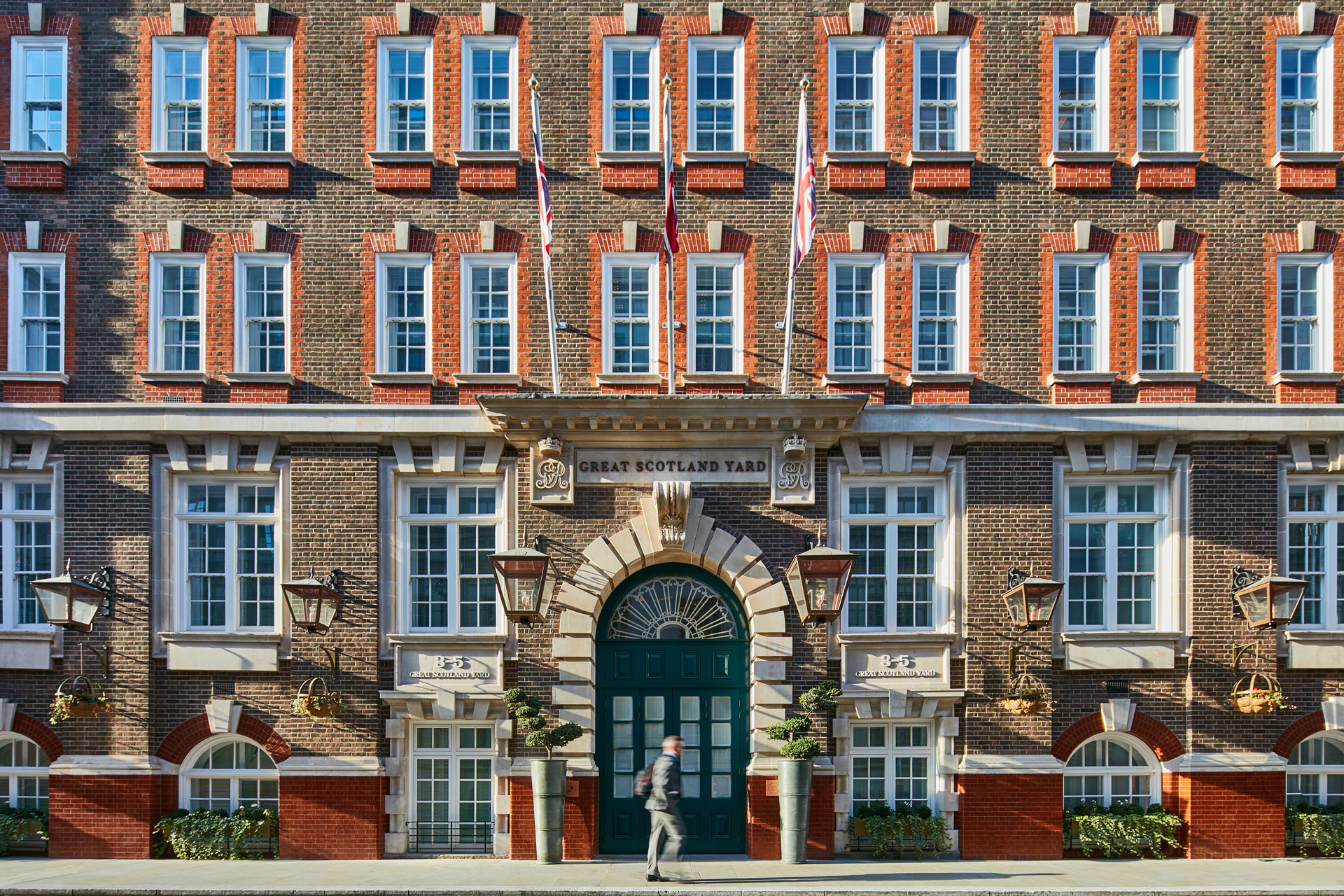 Inclusion Revolution: How Luxury Hotels Can Include Everyone
---
Olivia Emily investigates the inclusion revolution
People often overlook disability, but hotels are beginning to get wise – just like the arts. In April 2023, Propel Dance, the UK's first all-wheelchair professional dance company, performed its reimagined version of The Snow Queen at three venues across the Midlands. Olivia Emily investigates the UK hotels putting accessibility first – with luxurious results.
Read the C&TH Guide to Responsible Tourism
Accessible Hotels: The Luxurious Revolution
You've travelled several hours to your hotel for a well-deserved break. But questions linger: will the room be spacious enough? Will there be a lift, and a restaurant that can accommodate you? Will you feel welcome? For people with disabilities the answer to many of these questions is usually a resounding 'no'. Not spacious enough, no lift, no restaurant equipped for accessibility – not welcome.
Pierre Mazurier, associate director of sales at London's Great Scotland Yard Hotel, describes a guest with disabilities who stayed for a whopping 75 nights last year. 'I made sure I was there when the client arrived. I wanted to ensure everything I said would happen [over the phone] actually happened,' he says. At the time, Pierre was early in his journey toward total guest inclusion, which stretches beyond wheelchair and mobility accessibility to include anyone with additional needs, from people with hearing and visual impairments to neurodiverse guests; his team has since been fully trained by Inclu, the leading inclusive luxury travel consultant.
'I remember saying to the front of house team and housekeeping, "This is the knowledge I have. Take it. Embrace it. Distribute it to your team. We can do it!"' The guest has rebooked for 2023, occupying one of the property's 11 accessible rooms, which are equipped with subtle grab rails, luxurious marble wetroom bathrooms, and life-saving provisions like fire alarms for guests with hearing impairments. The extra space for wheelchair access could be mistaken for the airy grandeur of a luxury hotel suite.
'Pierre is the most knowledgeable director of sales in the country when it comes to inclusion,' says Richard Thompson, CEO of Inclu. We're sitting in Great Scotland Yard's afternoon tea lounge, sinking into sumptuously soft armchairs and sipping tea. 'A lot of hotels have accessibility provisions, but the fact they don't mention it is indicative of where the industry is generally. It's a huge missed opportunity – and, also, let's just say, not in line with equality legislation.' In contrast, it's only a small scroll down Great Scotland Yard's website before you learn about its own provisions; there's even a note about door widths in accessible rooms (32"). You feel it entering the hotel's main entrance, where a lift conveys wheelchairs down to the reception area.
The provisions are essential for a chunk of the UK population: according to 2021 ONS data, almost 18 percent of Brits are disabled (defined here as someone who has a physical or mental health condition or illness lasting 12 months or more that reduces their ability to carry out day-to-day activities). Globally, the WHO estimates over 1.3 billion people have a disability, while the UN reckons 70 percent of people are touched by it. 'Everyone should be able to visit every country and enjoy amazing hotels,' says Pierre. 'But the only brands really showcasing it are budget hotels. Why would you want to stay in inexpensive hotels if you have amazing funds? You want to enjoy luxury.'
But nice gestures don't make much economic sense when budgets are tight, managers face red tape from overarching consortiums, and the cost of living crisis bites. That said, the spending power of disabled people worldwide is thought to exceed $13 trillion, and VisitBritain reports accessible tourism in England is a £15.3 billion per year market. The real-world evidence is emerging: in February 2023, Hotel Brooklyn Manchester revealed its 18 accessible Liberty Suites generated an additional £132,000 across 2022 (its first full post-pandemic trading year). In the suites – devised by accessibility design specialist Motionspot – guests can find ceiling track hoists concealed in light fittings, removable matte black grab rails and shower seats, wall-mounted basins with discreet hand grips, and electric curtains controlled from bedside panels. Embedding accessibility into the fabric of the hotel – with useable conference rooms, a restaurant and bar, and mini cinema – has amassed a further £85,000 through events like weddings, charity galas and award ceremonies.
'We encourage businesses to incorporate accessible and inclusive design from the outset, because this enables the greatest flexibility,' says Rebecca Hillier at Motionspot. 'However, significant improvements can still be made on refurbishment projects when the right advice is inputted at the right stage. There are some clever ways – including wayfinding, signage, acoustics, lighting, interiors, and material choices – to make hotels accessible even in heritage buildings.' Great Scotland Yard is one example, where the building's listed status didn't dissuade the hotel's accessibility aspirations.
'Disabled people spend more and stay longer,' says Richard. 'Rarely would you find disabled guests with just one room. If you want to find the perfect business model, it's this one. Because once they find somewhere they like, they're coming back – it's so damn hard to find it in the first place.'
Richard, who has a spinal cord injury, has been leading the charge for total guest inclusion for over two decades. The culmination: Inclu, a consortium of hospitality venues and experiential service providers (from resorts to yacht charterers, villas to travel advisors). In 2022, Great Scotland Yard and Amilla Maldives Resort and Residences became the world's first Inclu-certified hotel and resort respectively. He cites the UN as the latest stimulus; accessibility is increasingly incorporated into its sustainable development goals. 'The UN is basically saying any meaningful sustainability strategy has to incorporate inclusivity,' Richard explains. 'It's not "nice to have" anymore: this is a fundamental requirement plan. It's just a case of who's going to do it – and who's going to do it right.'
But doesn't the 2010 Equality Act mean hotels have to do all this anyway? 'I don't think it's going to take much before someone launches a campaign against hospitality. The stories we hear are pretty shocking. It's only a matter of time before hospitality is taken to task like the airline industry,' Richard says, referring to TV personality Sophie Morgan's #RightsOnFlights campaign, which demands that airlines are fined if they don't provide adequately for people with disabilities. 'I don't want that to happen. I'd much rather the industry woke up and realised this is not as hard as they think it is. They do most of the heavy lifting already – they just don't know it. 'Maybe one of the collections will step up and go all in for it. Whoever moves first is going to get the publicity,' he laughs. 'There is that.'
Three Hotels Getting It Right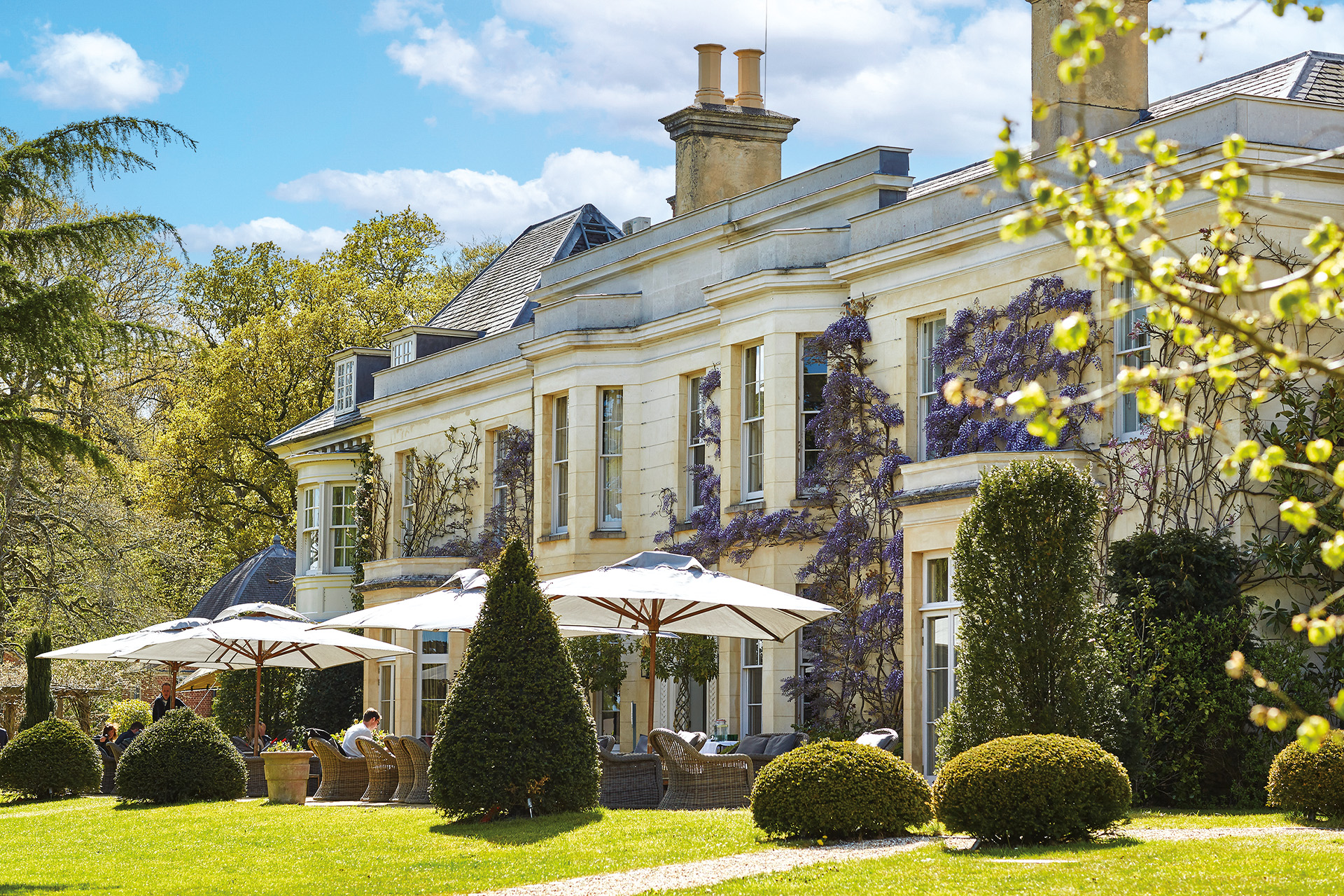 Lime Wood, Hampshire
With ten rooms accessible for different disabilities, Lime Wood's Pavilion Three (designed by Susie Atkinson) is flooded with natural light and features doors opening onto the forest. limewoodhotel.co.uk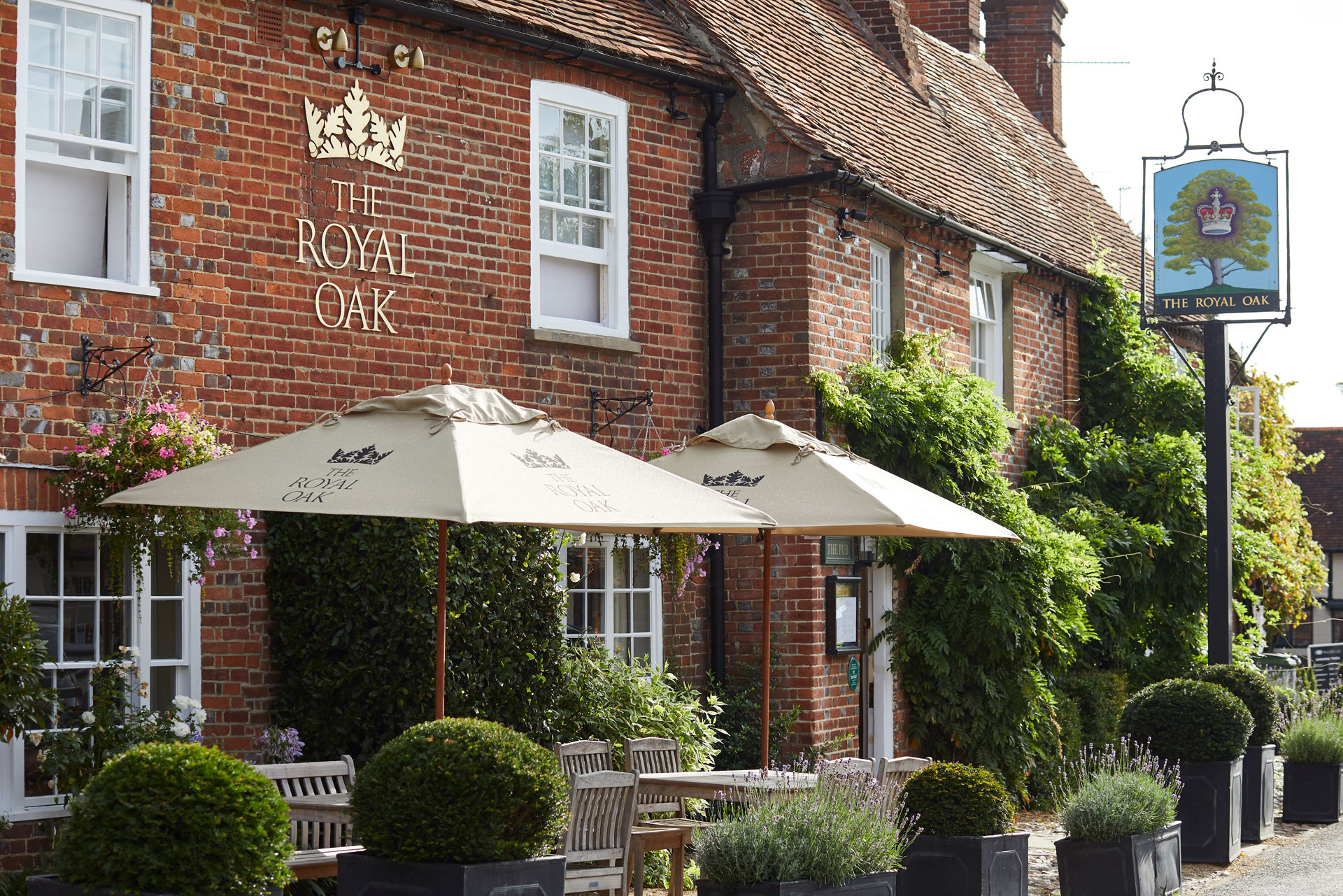 The Royal Oak, Yattendon
At The Royal Oak, two ground floor bedrooms – with pretty views of the village square or walled garden – feature walk-in showers designed for accessibility. royaloakyattendon.co.uk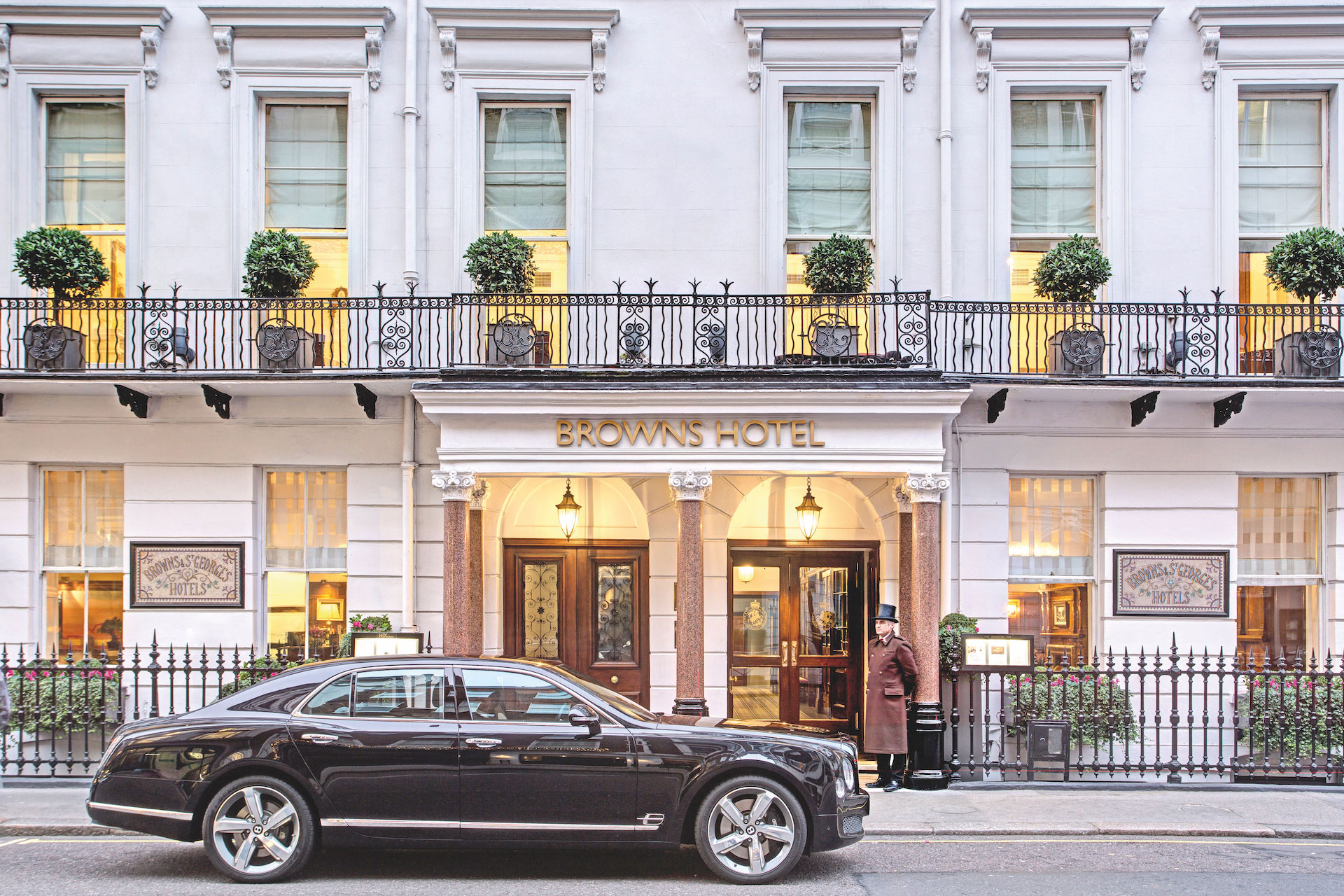 Brown's Hotel, London
Rest your head in one of Mayfair stalwart Brown's Hotel's two accessible Executive rooms, after a sumptuous spa treatment and dining at Charlie's (both designed with accessibility in mind). roccofortehotels.com
Featured image: Great Scotland Yard Hotel.