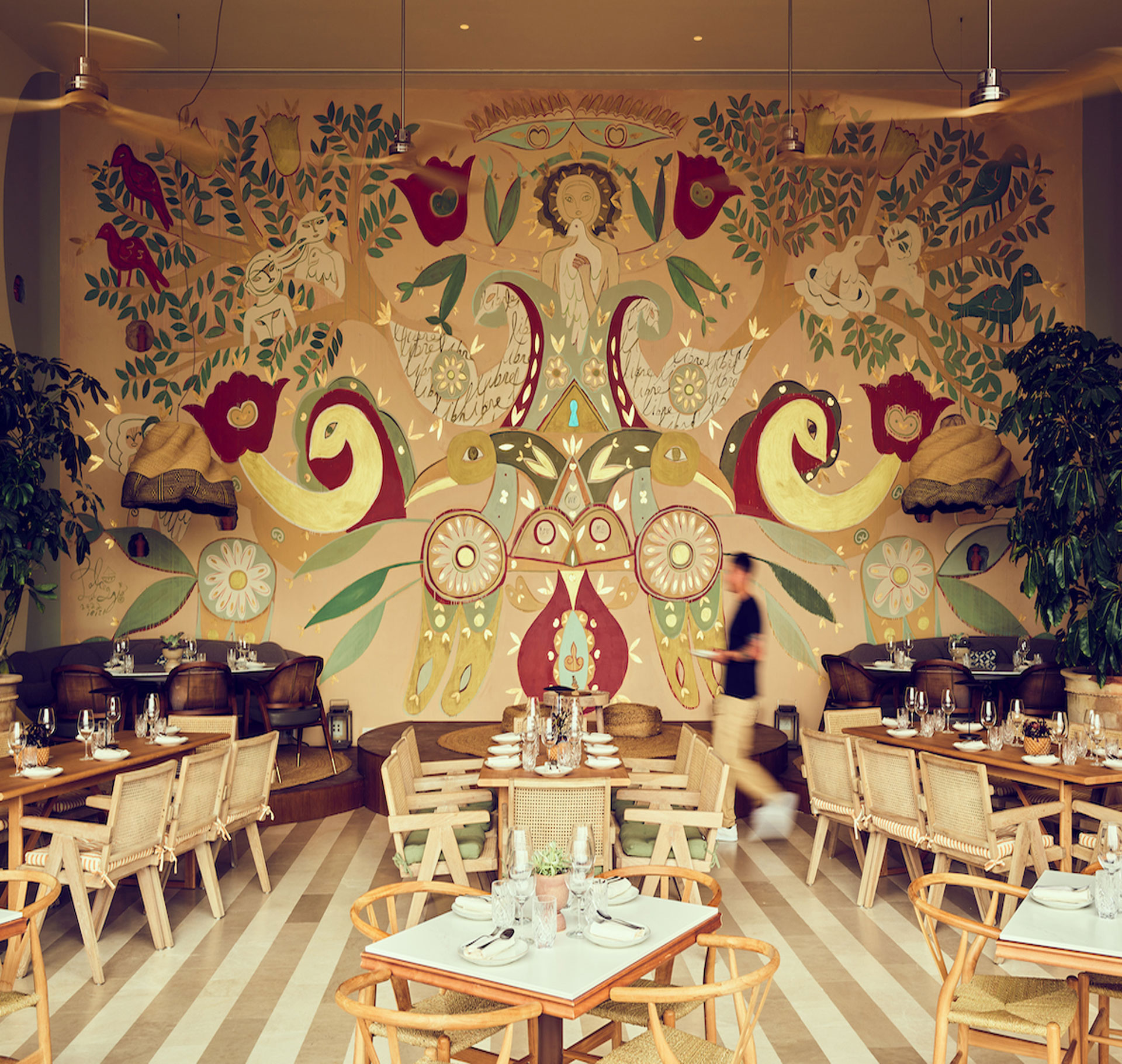 Inside The Beach Caves at Six Senses Ibiza
---
Felicity Carter checks into one of the new Beach Caves at one of Ibiza's buzziest hotels
A destination on the White Isle with music, community, and celebration at its core
Inside The Beach Caves at Six Senses Ibiza
For those who want to enjoy Ibiza in pure luxury and style, book into the Beach Caves at Six Senses Ibiza, and stat. Located in the north on the oceanfront, the Beach Caves overlook Xarraca Bay and it's a place where dining, music, and entertainment collide in the most sophisticated and fun way possible. And, so, it calls to cultural creatives from across the island and further afield. Here, they come together to celebrate the island's colourful history through design, art, music and food, and with that, comes a new and eclectic energy in a hidden corner of the north.
Having opened this summer, the Beach Caves is a collaboration between Six Senses Ibiza's owner and developer, Jonathan Leitersdorf and hospitality pioneer, Ben Pundole, who has taken the reigns as the Beach Caves Creative Director, working alongside Ben's partners Michelle Reiss and Shiry Yosef to bring to fun fruition.
'The Beach Caves is a welcome addition to Six Senses Ibiza, and marks the beginning of an exciting new chapter for the brand,' Ben Pundole says. 'It reflects the history, excitement, and eclectic spirit of the Island. Through its unique design and extensive programming, we aim to create an incredible destination for both hotel guests and the local community to eat, drink, dance, shop, and sleep. The cultural programme will include art, music, and live performances, as well as a focus on environmental and community initiatives including ongoing support for Six Senses Ibiza's conservation partner at Ibiza Preservation Fund, and bringing on new partnerships with The Lonely Whale foundation and Project Zero.'
At the Beach Caves there is something for everyone, from a recording studio and sweeping suites, to a restaurant and terrace that have enviable views of the ocean, along with a sexy bar, and of course, it wouldn't be compete without The Xarraca Room.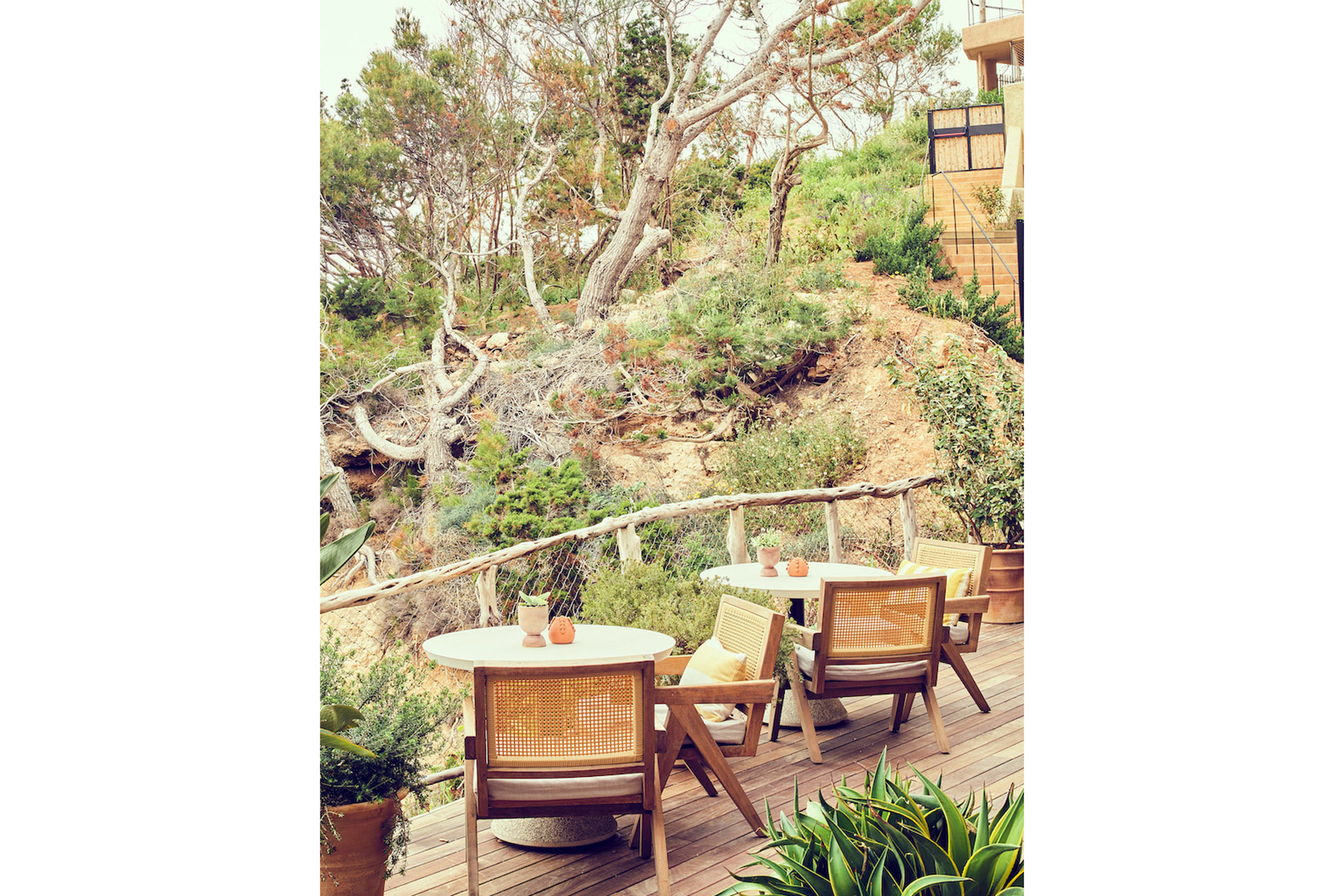 The Beach Caves Restaurant and Terrace
A concept spearheaded by Ben Pundole, the 108-seat restaurant and seafront terrace overlook Xarraca Bay. Here, there's a combination of locally sourced, seasonal ingredients and Latin American dishes with flavors inspired by Peru and Mexico. These are paired with eclectic cocktails and a notable selection of natural, organic wines. For those who want privacy, or the perfect place for a celebration, there's also a Private Dining Room that seats up to 18 guests.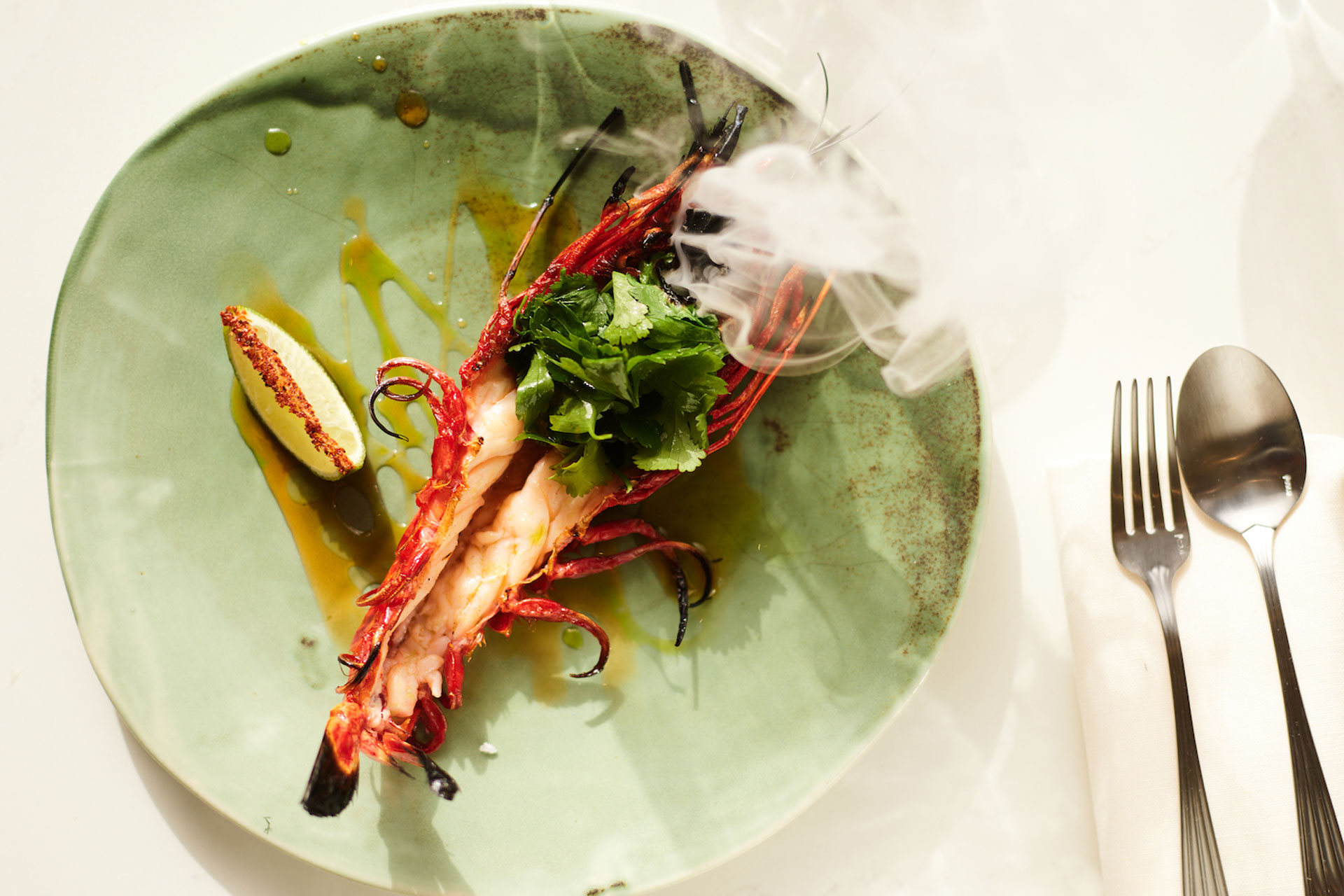 The Bar at The Beach Caves
An all-day-to-night venue, at the helm is award-winning drinks expert, Davide Segat, previously the global Director of Bars for EDITION hotels and NoMad London. When it comes to cocktails, he's all about innovation, unique flavours and using produce of the island, and in line with restaurant, there's also a range of agave-distilled spirits, tequila and mezcal.
'It's a dream to be curating a drinks program in Ibiza and to create cocktails with the herbs and produce from the Island. Ibiza has such a rich history of community and celebration, it's great to be a part of a project that celebrates the island's natural and authentic roots,' says Davide Segat.
The Xarraca Room
At the beating heart of the Beach Caves is The Xarraca Room, an intimate venue where music-lovers unite. Expect art and music programmes in accordance with Barcelona-based artist and designer, Lydia Delgado and in collaboration with Fabre I Fauquie Studio. The interior design is based on a secret garden and plays host to local and renowned DJs, artists, performers, and musicians, complete with a drum and bass sound system for those who really want to feel the music.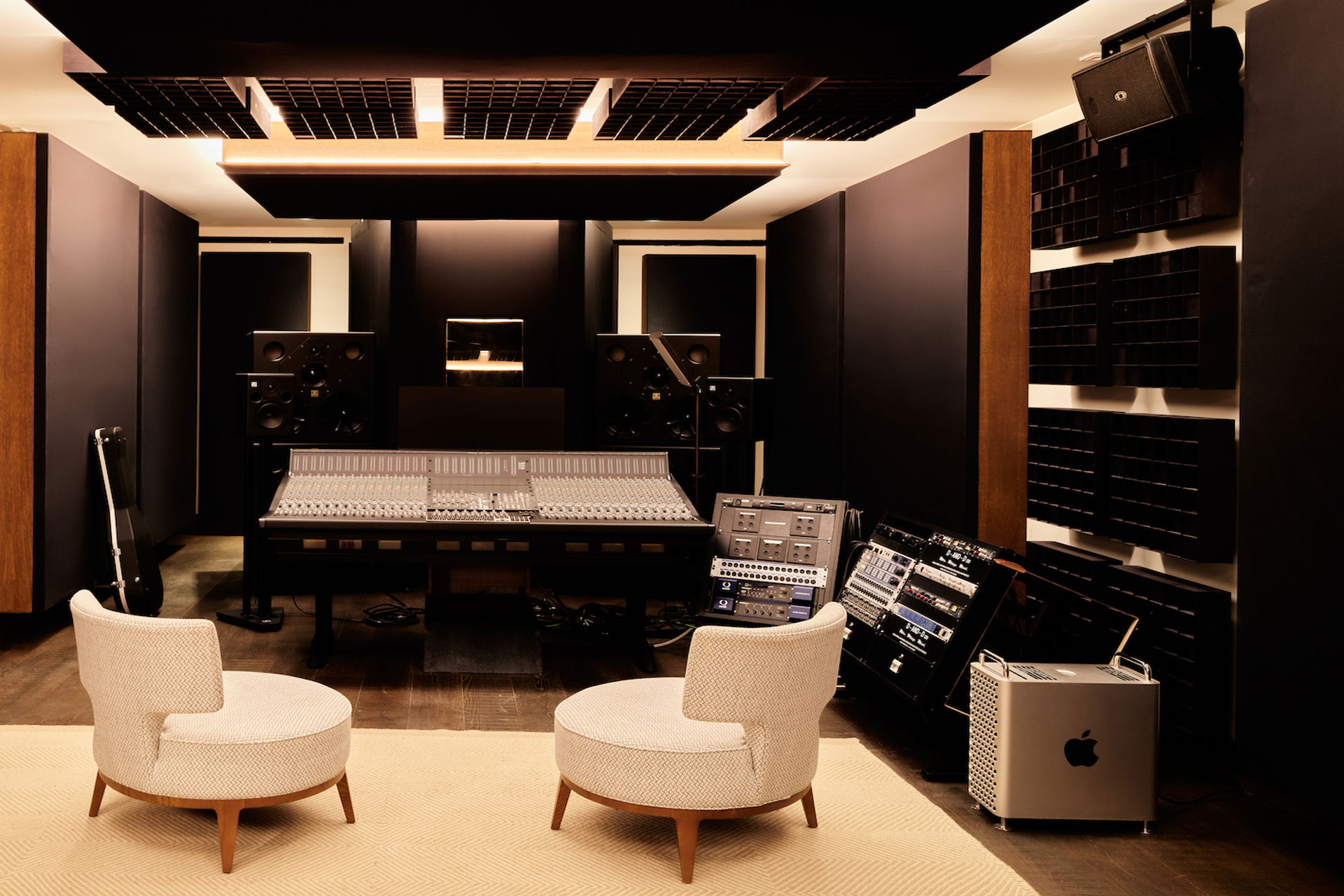 The Recording Studio
A home away from home for musicians, there is equipment for producing, mixing, and recording music, and it has been designed with creative collaboration in mind. Conveniently, it is also located directly adjacent to The Xarraca Room and can also be accessed via a secret door from the exclusive Cave Royale Suite if you want to party.
The Cave Royale Suite
Royale by name and royal by nature, this suite, which is influenced by the free-spirited nature of Ibiza, is generously spacious with an oversized bed (the biggest you will have ever seen), expansive bathroom, full bar, and outdoor tub. In line with the indoor/outdoor design, there's also ocean views.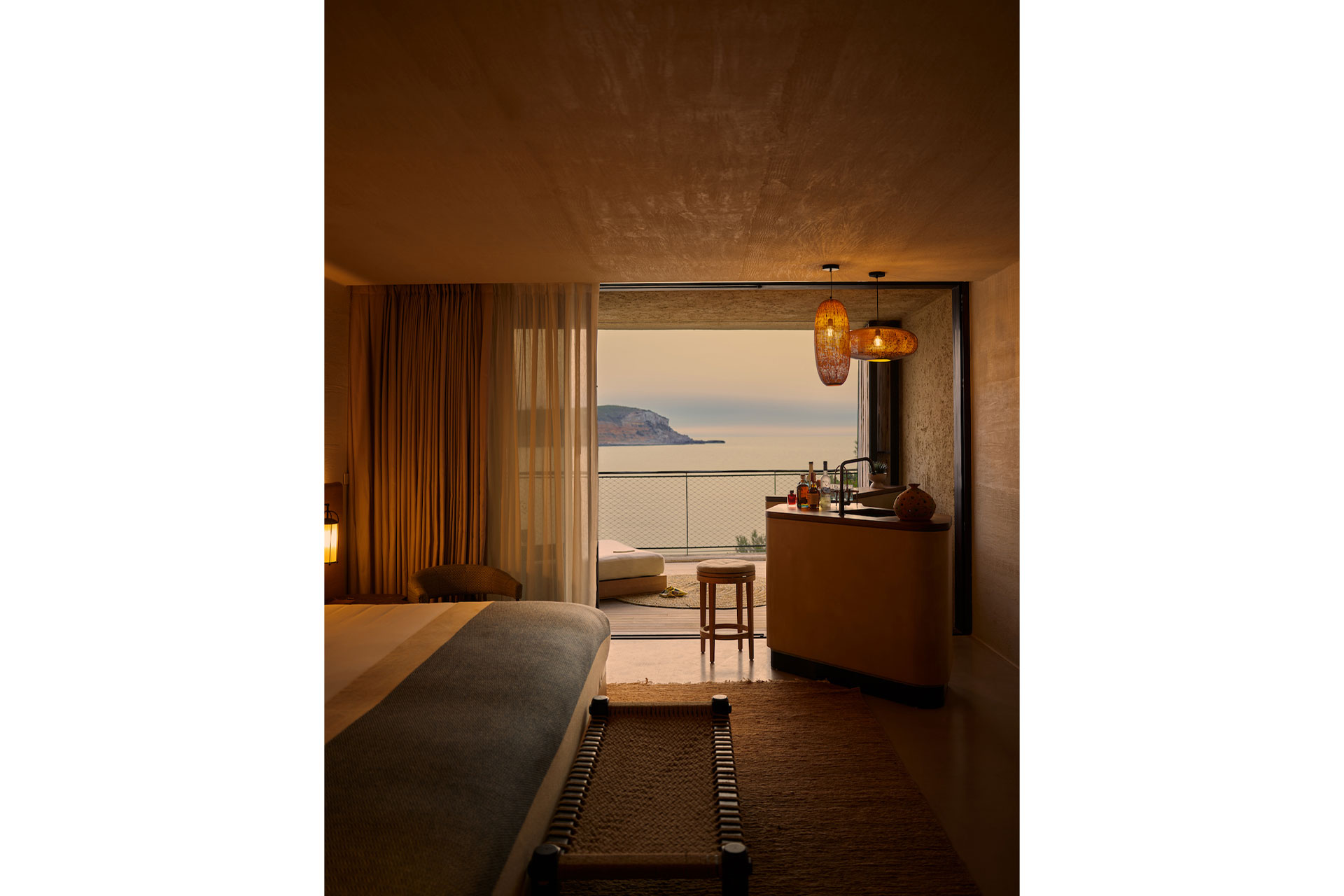 Cave Suites
The one-bedroom Cave Suites offer also feature an oversized bed, along with a sweeping outdoor terrace on the water's edge. There's an essence of real seclusion and peacefulness here, ideal for those who want to take in the calming sea views, kick back and relax.
Music
When it comes to the music, it's Taryn Picket's playground; a DJ and Ibiza resident herself, she was brought on as Music Director and oversees the live music programming with an emphasis on local talent, as well as managing the Recording Studio schedule for local and international artists. She works with Kamil Parchomienko, The Beach Caves impresario who brings the magic moments (he too has a fun background having been alongside Andre Balazs for almost 20 years in the States). Expect a whole host of local artists, artisans, and performers to really channel that Balearic spirit.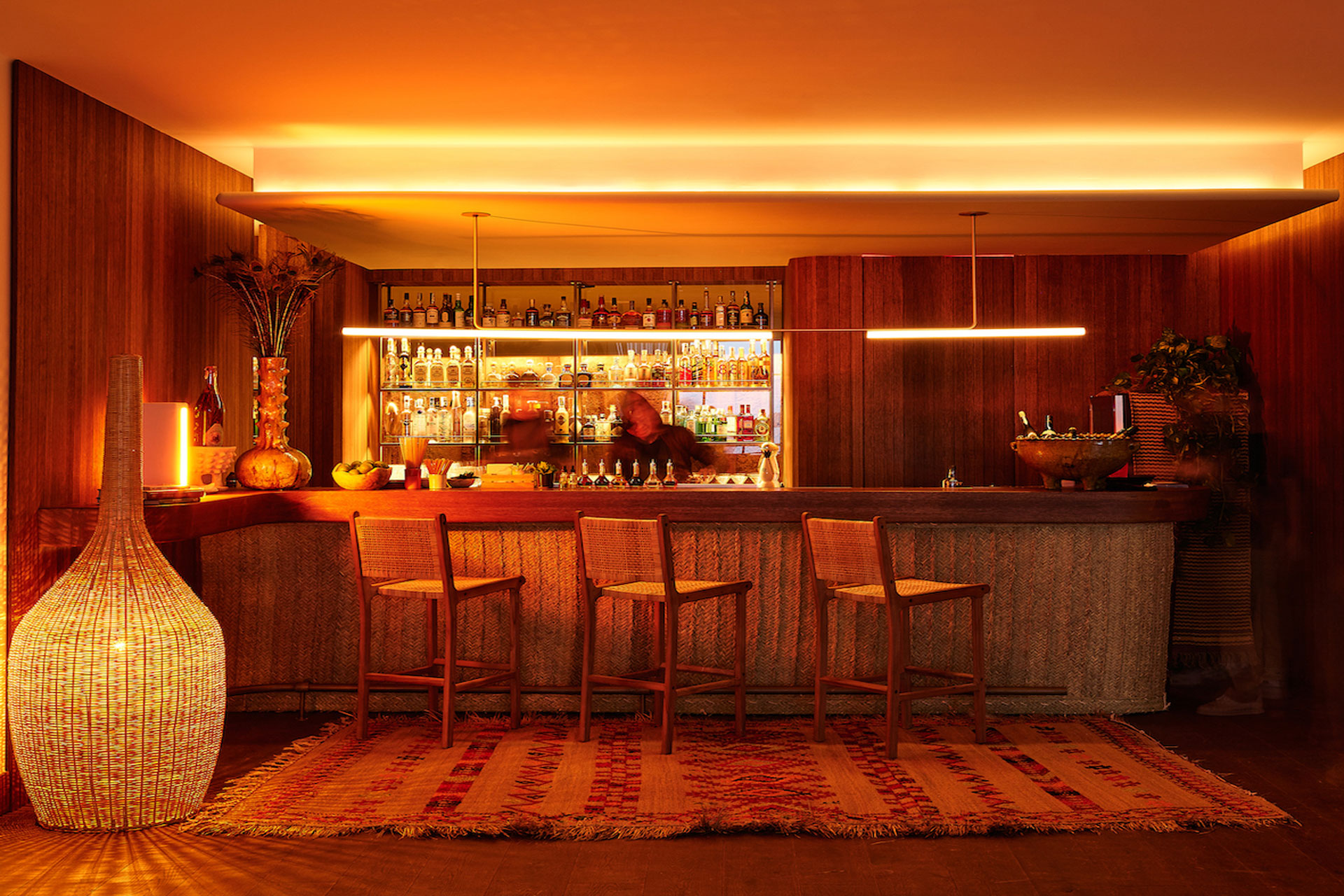 Sustainability
Six Senses is known for its sustainable ethos, and the Beach Caves bolster this, as it champions local and seasonal produce, businesses and artisans. The Beach Caves Restaurant operates a zero-waste philosophy, and guests booking the Beach Cave Suites are also encouraged to offset their carbon footprint through a partnership with Carbonfund.org. As part of the ongoing support for the local community, the team also donates Є1 from the sale of every Los Gatos cocktail sold at the Beach Caves to the Happy Hippie Cat Sanctuary. There's a focus on social sustainability too as The Beach Caves strive to sustain a healthy, enjoyable, and supportive employee culture.
BOOK IT:
Six Senses Ibiza is a 35-minute private transfer from the airport. Starting rates for the Beach Caves Suites begin at EUR 1,565 for the hot season and EUR 900 for the cool season. thebeachcavesibiza.com
READ MORE