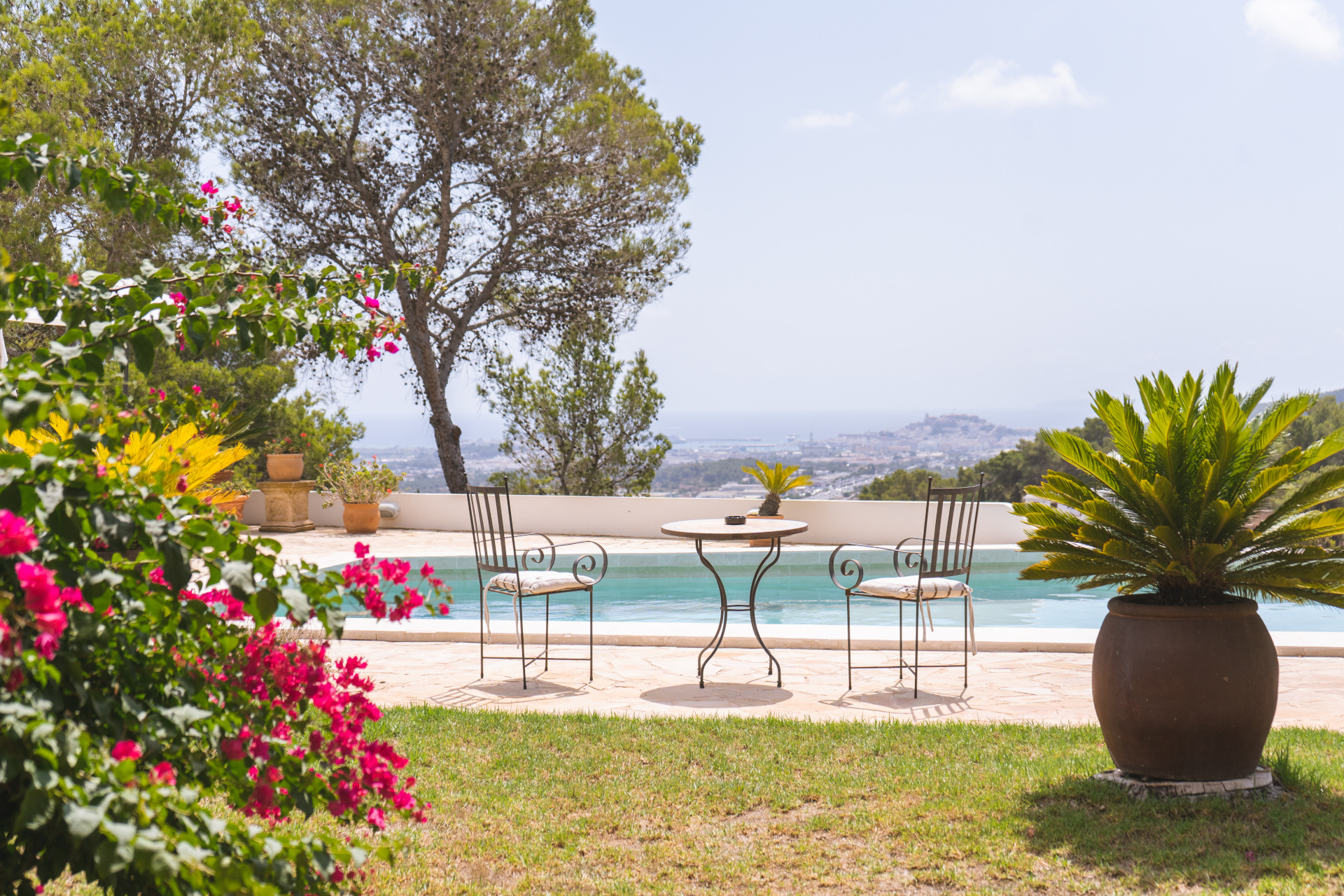 The (Non-Clubbing) Guide To Ibiza
What to do in Ibiza when you're not clubbing
By Kim Pearson | 2 months ago
If you thought Ibiza was all about the super clubs, it's time to think again. Ibiza has long had a wellness and spiritual side that many are unaware of. It's also a hub of gastronomy with countless dining experiences awaiting you. If you're planning few days in the Balearics to put that spring back in your step, here are the best spots to check out.
The Chilled Guide To Ibiza
EAT
Aiyanna
Aiyanna is an effortlessly-cool beach restaurant set off the tourist track in Calo Nova Bay. Offering a modern take on healthy food, the menu offers fresh seafood, zesty salads and seasonal greens picked from the restaurant's own gardens. Aiyanna offers more than just amazing good. Entertainment is provided in the form of local artists and performances from musicians as well as pop-up food trucks with local artisan cuisine. From sunrise to sunset you can sit back, relax and soak up the panoramic views of the Med while the friendly team keep the cuisine and cocktails flowing. aiyannaibiza.com
Amante
Amante's blend of unspoilt views of ocean and rustic cliff terrain paired with the beautiful, open interior makes for a sophisticated dining experience by the sea. Their modern Mediterranean menu is second to none, offering dishes you're unlikely to find elsewhere. If you're a seafood lover, the seafood cannelloni is not to be missed. Take a break from Miraval and try a bottle of Ramon Bilbao instead – a Spanish rosado to rival the best of Provence. The staff at Amante are kind and professional and nothing is too much trouble. Start with lunch, then meander down to the beach beds for an afternoon of relaxation. Amante host yoga and breakfast every morning and regular moonlit movie nights. amanteibiza.com
Hambre
View this post on Instagram
Chef Matias Romano and his team invite guests to savour an ever-changing menu of delicious food and carefully sourced, naturally produced wines. Hämbre draws inspiration from seasonal and regional produce sourced at Es Mercat, Santa Eulalia's daily farmers market. Its romantic atmosphere and welcoming team have ensured devoted regulars from the local community as well as visitors traveling the Balearic Islands for holidays. Following the success of Hambre, the owners recently opened Sed next door, the go-to coffee stop for many a local.  hambrerestaurant.com
Hostal La Torre
You'll struggle to find a better sunset dining experience than Hostal La Torre. Located on a clifftop in Cap Negret, the open air tapas restaurant is famous for its golden hour views. With increasing numbers of people seeking out alcohol free alternatives, Hostal La Torre is one of the few places on the island where you can enjoy alcohol free beer (San Miguel 0%) on tap. This year Hostal La Torre are collaborating with San Miguel to offer a bespoke tapas menu designed specially to pair with beer, whether that's classic, alcohol free or their lower alcohol Radler lemon. The menu features traditional dishes like padron peppers, patatas bravas, Iberian ham and Chipirones (baby squid). latorreibiza.com
La Gaia at Ibiza Gran Hotel
If you're in the mood for a fine dining experience, La Gaia should be top of your list. It's located in Ibiza Gran Hotel, one of Ibiza's original luxury hotels and the first hotel on the island to boast a restaurant with a Michelin star. Chef Óscar Molina is considered one of the best in Spain, with his signature cuisine focusing on the creative use of local produce. Diners can expect dishes such as Lobster Croquette, Sole and Caviar and Balearic Black Pork. If you're a wine lover, a carefully curated wine paring from in house sommelier Roberto López Martínez is a must. ibizagranhotel.com
CHILL
Blue Marlin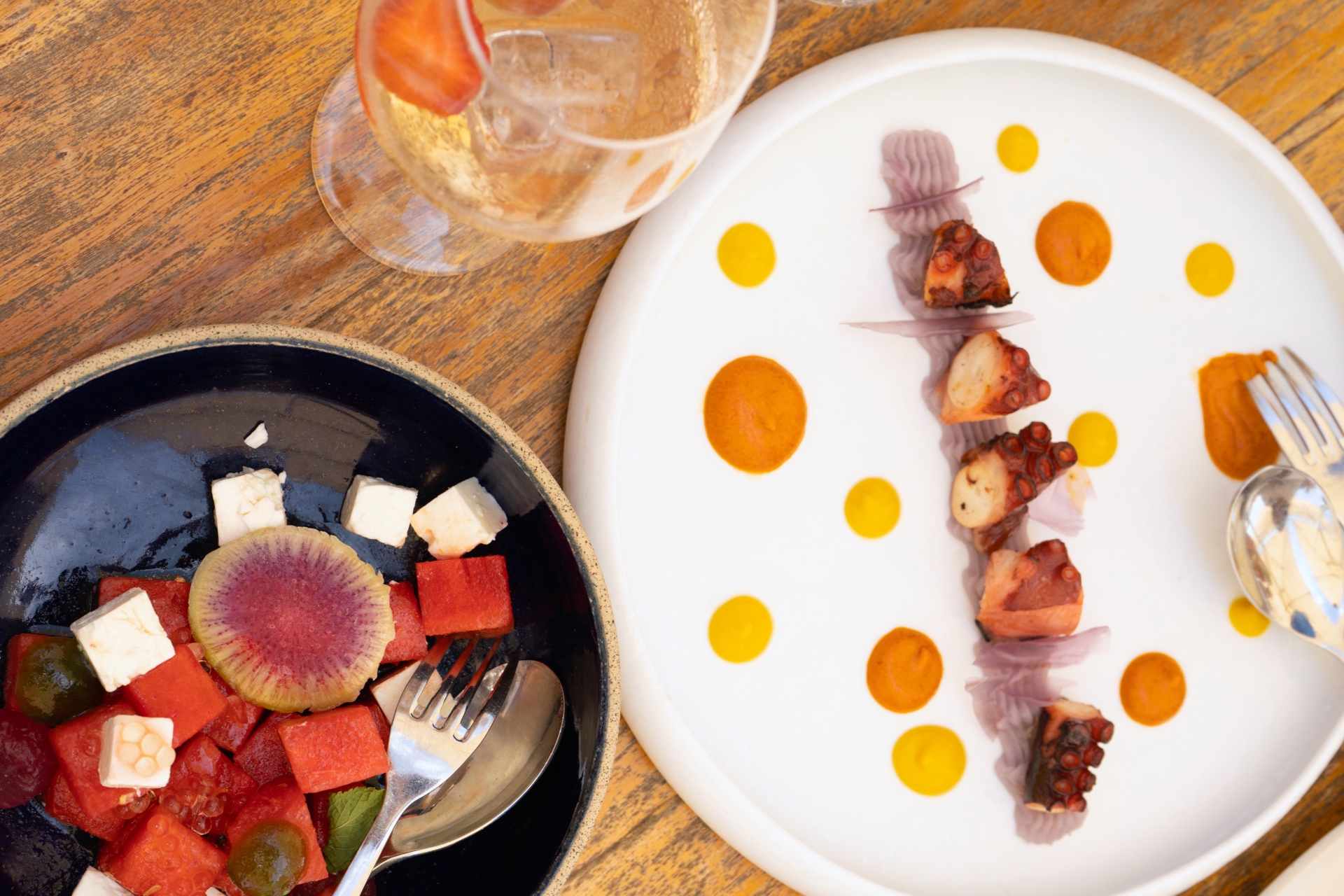 You'd be hard pressed to find a beach club to rival Blue Marlin. Glamorous guests: check. DJs playing soulful house music: check. Mouth-watering seafood: check. Views of the glistening turquoise, super-yacht-sprinkled sea: check. Blue Marlin has it all. Start your sophisticated beach day with lunch – try a fresh starter of citrus-marinated prawns with mango and avocado or Italian burrata, local tomatoes, crunchy seeds and basil pearls. For your main, 'La pesca del día' (fish of the day) never fails to disappoint. Team it with a mixture of sides such as quinoa salad, Ibizan tomatoes and green beans. The frozen cocktails will keep you cool in the heat: try the Freezing Berry, a refreshing blend of tequila, Crème de Cassis, lime and raspberry. bluemarlinibiza.com
Las Cicadas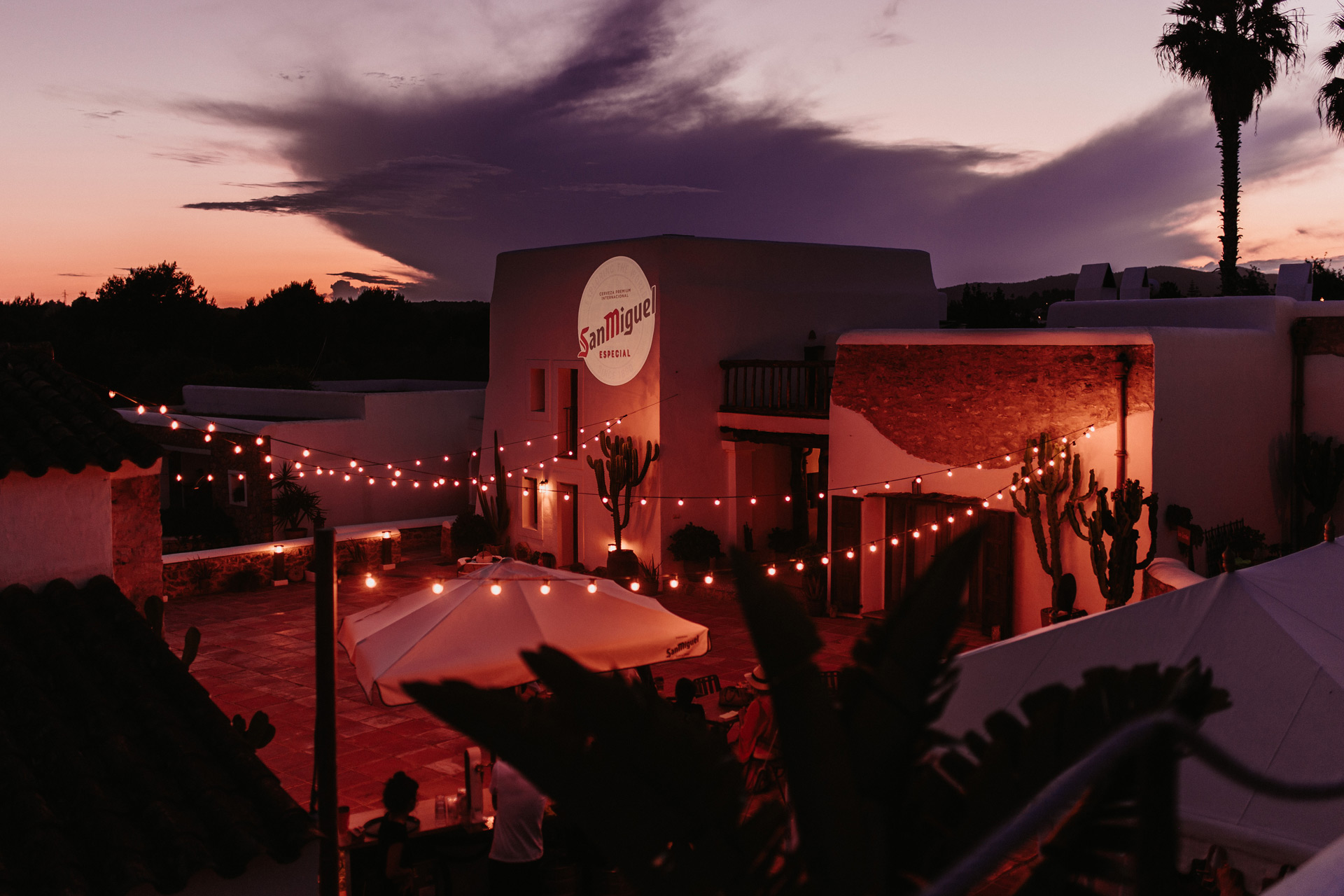 Las Cicadas is an elegantly restored 600-year-old luxury farmhouse infused with history. A relaxing boutique villa with six large double bedrooms, a stay here involves exclusive use of the entire property for you and yours to enjoy. It is conveniently located in the rural heart of the island, close to the vibrant village of Santa Gertrudis. The property provides five different event spaces allowing you to design your wedding, birthday, corporate event or holiday to flow seamlessly from one beautiful area to the next. The Las Cicadas team has much experience hosting events and can help you with every aspect of planning and execution.
lascicadas.com
WELLNESS
RoseBar at Six Senses
April 2023 saw the opening of RoseBar, the new longevity clinic situated in the stunning surroundings of Six Senses in Portinax. Led by medical director and renowned functional medicine doctor Mark Hyman, the clinic offers a range of biohacking treatments and health optimisation programmes. From cryotherapy and cold plunge to infrared sauna, red light therapy and hyperbaric oxygen chamber, RoseBar's ever growing list of therapies can be tailored to meet your needs. In addition to RoseBar's resident practitioners, which include a functional medicine doctor, nutritionist and healer, the clinic welcomes visiting practitioners from around the world, meaning there's always something new to experience. Look out for upcoming RoseBar retreats. rosebarlongevity.com
SEE THE SIGHTS
Dalt Villa
Take a wander around Dalt Villa to experience Ibiza old town, with it's cobbled streets, quaint restaurants and glam boutiques.
Time & Space Sculpture
Looking for a spot to watch the sun set? The impressive Time & Space sculpture is the perfect location to watch the sun disappear behind the Mediterranean sea. Installed by the owner of Cirque du Soleil, it is often referred to as 'the Stonehenge of Ibiza' and 'the solar clock'. The 13 pillar monument forms a Fibonacci sequence and can be found at the cliffs of Cala Llentia in the south west of the island.
Atlantis
If you're a fan of active holidays, take a hike to Atlantis. The fascinating rock formation Sa Pedrera de Cala d'Hort is more commonly referred to as Atlantis after the mythical civilisation that disappeared under the sea millions of years ago. Atlantis is actually an old quarry where stone was used to build Dalt Villa. It's not an easy trek but if you're physically able and up for an adventure, the intriguing formations and turquoise waters are well worth it. Head to Cala d'Hort Nature Reserve or, for a less arduous excursion, take a boat.
SHOP
Agora Ibiza
Founded by fashion editors Tiffany Darke and Daniela Agnelli, Agora is a centre for sustainable fashion. With luxury and sustainability at the heart of the brand's ethos, Agora offers glamorous, sequin adorned beach cover-ups, colour therapy sunglasses, boho chic home furnishings and more. Agora is located at Six Senses in northern Ibiza overlooking the turquoise waters of Xarraca bay. Tiff is on a mission to highlight the importance of conscious consumption when it comes to fashion. In addition to running Agora, she's busy spreading the Rule of 5 message, which encourages people to purchase a maximum of five items for their wardrobe a year. Agora is located at Six Senses in northern Ibiza overlooking the turquoise waters of Xarraca bay. instagram.com
THE INSIDER
Deliciously Sorted Concierge
Established in 2002, Deliciously Sorted has been catering to the needs of celebrities and HNWI for over two decades. As the island has evolved and become a luxury destination, many concierge companies have sprung up. Yet Deliciously Sorted has remained the go-to concierge and events company for the A list in Ibiza. In addition to organising table, boat and villa reservations, founder Serena Cook also co-founded the Ibiza Preservation Fund. The fund celebrates its 12th anniversary this year and has raised over 1.5 million euros to preserve the islands' land and sea. deliciouslysortedibiza.com
SOME THINGS TO TAKE HOME
Ibiza Bohemia by Maya Boyd for Assouline
Looking for a souvenir to remind you of your time on the magic island? Treat yourself to a copy of Ibiza Bohemia, the bright and beautiful coffee table book by Maya Boyd for Assouline. Packed with enchanting bohemian images of Ibiza and tales of it's past, this captivating book will transport you straight back to the white isle every time you open it, and it also makes the perfect gift for your Ibiza-loving friend. If your luggage allowance restricts you, purchase online at assouline.com.