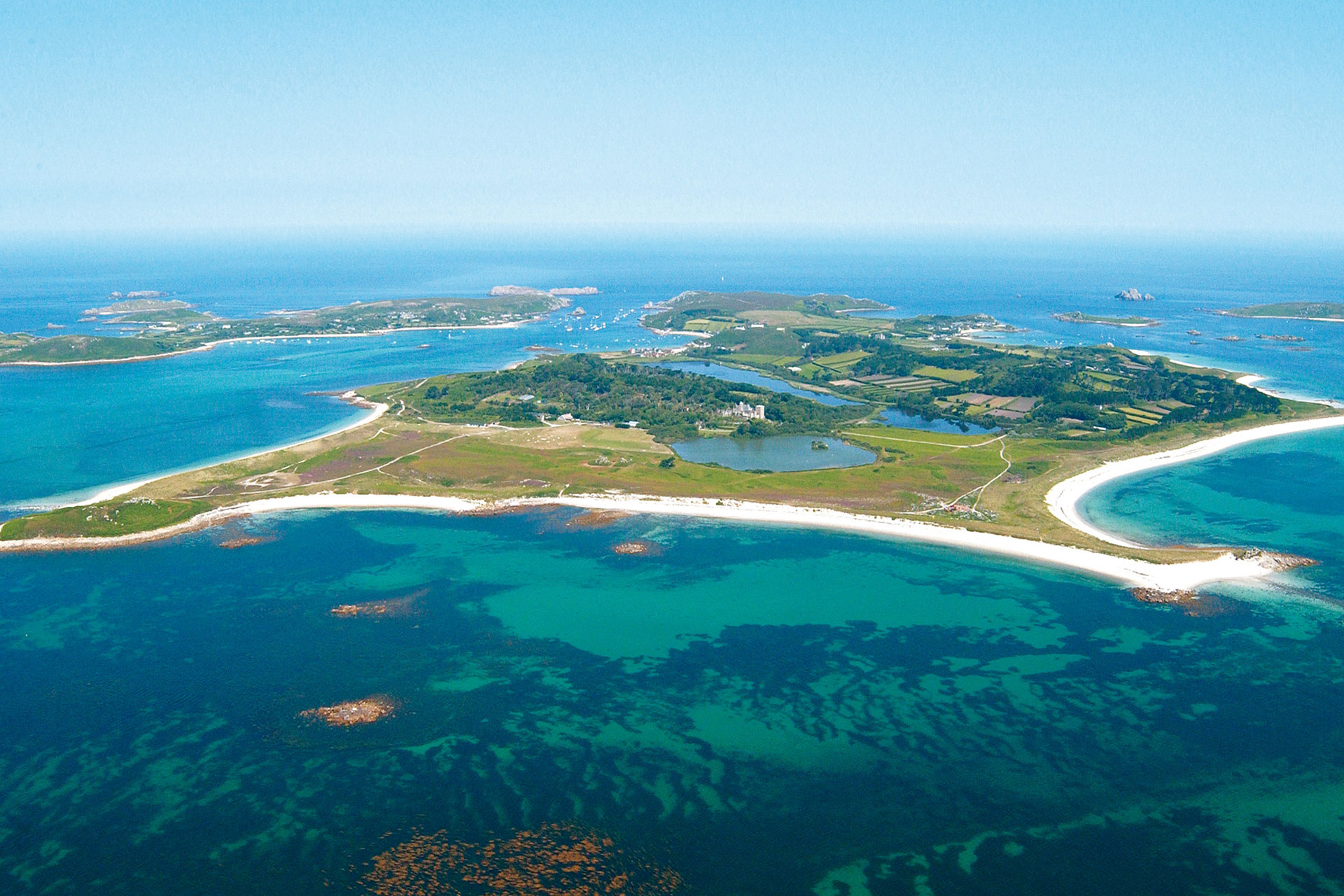 Island Hopping In The Scillies: A Guide
---
With international travel proving complicated, are the Isles of Scilly the ultimate escape right now?
With an ever-changing global situation, evolving travel restrictions and cancellations and quarantines to contend with, more of us than ever are going local when it comes to our holidays. But what if you still want a slice of the exotic? You can find it right here in the UK. Rebecca Cox went to the Isles of Scilly for a spot of family-friendly island-hopping.
'The Caribbean of the UK'; 'a secret paradise, right off the UK'; 'Cornwall's own tropical islands'. You'll hear a lot of superlatives linked to the beautiful Isles of Scilly. Much of it is deserved, but always be aware of the common link here – the UK. These remote islands slung off the boot of Cornwall at the south westerly edge of the country are still very much in our territories, and they have the weather to match. We lost a day of our (short) trip to the Scillies due to rough seas, and similar weather delays and cancellations are common, so make sure you book a trip long and flexible enough to allow for this. But allow for it you should, because this is one slice of the UK that is not to be missed.
Check Out Our Great British & Irish Hotels
The Isles Of Scilly Travel Guide
STAY
There are a fair few options when it comes to accommodation on Scilly, although most are booking up fast for 2020 and well into the 2021 season. Because many come to the islands seeking seclusion, the luxury holiday cottages on the quieter islands such as Tresco are the first choice for many (including William and Kate, the Prince and Duchess of Cambridge, who visited earlier this summer). For those looking for a little more action, however, a stay on St Mary's, the largest and most populated island (with around 1,700 permanent residents it's not exactly crowded) is preferable. From here, you can jump on and off day boats to the other islands, explore the garrison walls and pop into the Hugh Town cafes for sustenance.
Those travelling with children should check in to the Star Castle Hotel, perched on a hill on the south west of St Mary's just a five minutes' walk from the quay and with stunning views over the archipelago. A real family hotel, you'll get to know the staff within hours of your arrival, from Sarah taking care of everything meticulously from reception to co-owner James who does the rounds at breakfast checking how everyone is doing and helping organise excursions. Kids will love exploring the castle itself, however the spacious modern garden rooms and suites stretching out behind the castle building are perfect for families. There's a heated indoor pool (currently available for private 30-minute pre-booked slots with cleaning in between) for those not brave (/stupid) enough to take a dip in the beautiful but freezing turquoise sea, and excellent dining available in both the Castle restaurant and the garden conservatory. It's the best spot on the island for watching the sunset, too.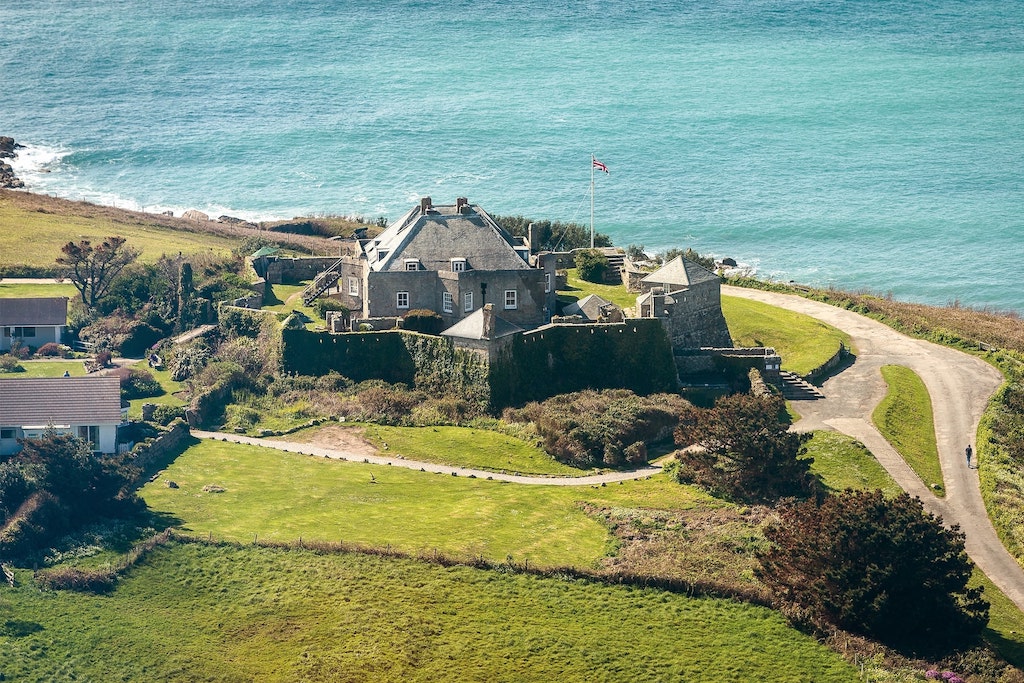 DO
Island Hopping
Life on the Scillies is best taken at island pace, with limited planning and a lot of seeing what the weather brings. Whichever island you're staying on, you'll quickly become acquainted with the workings of the quay, with an array of boats setting off around 10am to head out to the neighbouring islands or on wildlife spotting expeditions. Some can be booked in advance, but with a limited capacity on the islands you'll usually be able to turn up and hop on. The islands are all navigable by foot so hop off your boat and set off for a hike or find a beach to flop on, depending on your mood.
Wildlife Tours
Something worth signing up for is a guided wildlife tour with one of the resident nature experts. The Isles of Scilly are famous not only for the turquoise waters and white sandy beaches, but the plethora of bird and sea life that can be found throughout the year. Visit from April to June to see the famous puffins, or join the birdwatching pilgrims walking the islands in search of black kites, Wilson's petrels and red-throated pipits. But if you don't know your lesser black-backed gull from your herring gull, employ the expertise of Will Wagstaff, resident ornithologist and naturalist. He will accompany you on a day (or more) around the islands pointing out rare and native flora and fauna while sharing interesting history during the relaxed walk. Prices start from £7 for a half day's tour. islandwildlifetours.co.uk
Tresco Abbey Garden
'Kew with the lid off' is how Tresco Abbey Garden curator Mike Nelhams tells us this sub-tropical garden is described by visitors. But Kew, lid or no lid, can rarely be enjoyed in the same way, with zero crowds and as much time as you like to wander the perfectly crafted walkways, stairways and paths amongst glorious tropical shrubs and trees, looking out for the resident red squirrels and red golden pheasants. If Mike is in residence try and say hello, few on the islands will give you a warmer welcome or more interesting local gossip. The garden is located right next to Tresco's helipad and is worth flying in for. Tickets from £15 or complimentary for island guests. tresco.co.uk
Wander
Whichever island you're staying on, the best way to explore is on foot. Scilly is a walker's paradise, with hundreds of miles of nature trails to discover. If you're travelling with kids, they'll love the walk along St Mary's historic garrison walls with original cannons set up as they would have been when it was the British Isles' most secure defence post. They'll look out for pirates and run away from imaginary ghost soldiers escaping from the dungeons as you take in your surroundings and enjoy the aerial views of Hugh Town's beaches as they come into sight.
EAT
Seafood is the obvious option with freshly caught lobster and crab straight off the boats always a favourite. If you're staying at the Star Castle, book into the castle dining room for an outstanding evening meal (finish with the cherry and chocolate crème brulee if it's on the daily changing menu) but if you're out and about, we heard good things about Juliet's Garden, Hell Bay Hotel and The Crab Shack on Bryher but due to brevity of our visit, we failed to get much further than the absolutely delicious vegan Cornish pasties from Kavorna Café in Hugh Town (buy two for the ferry trip home to stave off seasickness). Beyond the seafood and pasties, it is mandatory to sample the local Troytown ice cream produced on St Agnes, the sea salt caramel flavour is divine.
GETTING THERE
Add a stopover in Penzance for a more comfortable journey and to arrive on the islands feeling refreshed and ready to explore. Travelling with Prestige Holidays, we stayed at charming guest house Chy-An-Mor, just five minutes' walk from the harbour, for a night either side of our Scillies trip and enjoyed not only an incredibly warm welcome from owners Louise and Richard, but a sterling pre-ferry breakfast, to boot.
Journeys to Scilly are via Skybus flights, helicopter or the Scillonian ferry, although some take their own planes. The ferry journey is reportedly a great opportunity to see seals, dolphins and even sharks, however our experience on both legs was of holding on tight and praying our stomachs would hold. (Many didn't.)
THE FINAL WORD
Pack waterproofs, allow a couple of extra days and avoid the Scillonian when the weather is rough. But, British weather aside, prepare to fall in love with one of the UK's best kept secrets, an exotic paradise right on our doorstep. Kids and grown-ups alike will love island-hopping between white sandy beaches, hiking the cliff paths and exploring the lush tropical gardens.
BOOK
A four-night stay at the Star Castle Hotel in March 2021 in a garden room on B&B with return Scillonian ferry and transfers based on two sharing starts from £519 per person | At Chy-An-Mor a small double starts from £87 per night on B&B basis | 01425 480400 | ukprestigeholidays.co.uk