The jewellery designer and former model Jade Jagger tells us about her life in Ibiza and what makes the island so special…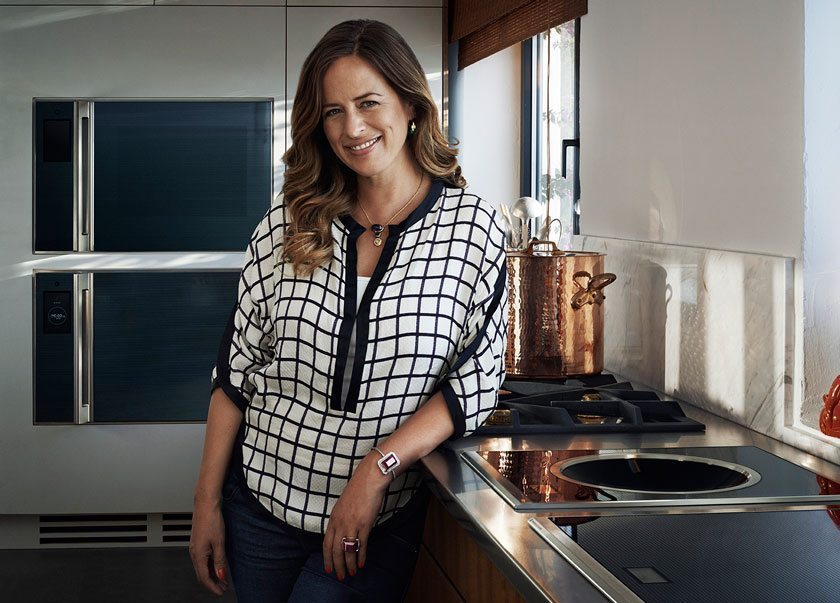 By day you'll find me…
Usually pottering around the garden or cooking in my gorgeous kitchen that overlooks the horizon.
When the sun goes down I'll be…
Making myself a cocktail though my husband makes a much better one than me. It's always exciting to find new flavours and unexpected fresh ingredients, I'm more sour and savory than sweet though.
By the poolside you'll find me lounging in…
Fabulous old Hermes towels with leopards and jungle scenes – I've been collecting beautiful towels for sometime now. They're so glamorous around the pool.
What I'm wearing tonight…
Ibiza is a great place to dress up, you can be far more playful than in London. I have a special wardrobe of great looks just for Ibiza that I've collected over the years. Many have come from Ganesha, my favourite vintage clothes store in Ibiza town.
What I'm reading…
Well, I've just had a baby so my literature is quite child centric – French Children Don't Throw Food, and Why Be Happy When You Could Be Normal by Jeanette Winterson.
Where I'm eating… 
I eat in my beautiful new Electrolux Grand Cuisine kitchen or on the terrace. It's important for me to be close to my friends whilst cooking. I have always been a fan of the eat-in kitchen.
What I'm eating…
I love Asian food and I'm a spice addict, but I love Mediterranean flavours too. It's all about the produce and what you can source locally. Ibiza has great fish – dorada and squid as well as beautiful lamb and of course loads of fresh vegetables. Simplicity is key to show off the food you're eating.
My dinner guests are…
Family, with all the kids and their friends, my closest friends and whoever exciting is on the island at the time. There are a great people always passing by like Kate Moss or Mario Testino. 
I'll tell you a little secret…
The Beach Shack at Sa Punta is my favourite place for alfresco dining in a classic Ibizan setting.
Best thing about my house is….
The view.
I could never throw away…
My old furniture. I just find a new place for it.
Best beach…
Aguas blanca.
Ibiza playlist…
David Mancuso's nine-hour playlist.
Best five restaurants…
Balafia, Macau, Beach house, Vista Alegre, Sant Joan and Sa Caleta.
Best clubs…
Pacha is always the classic one to go to. DC10 is always good fun. Underground is a great smaller place with a proper outside bar.
MORE TRAVEL: C&TH's Guide to Hot New Hotels for 2017 / Five of The Best Greek Islands to Visit / The Spa Guide 2017
---