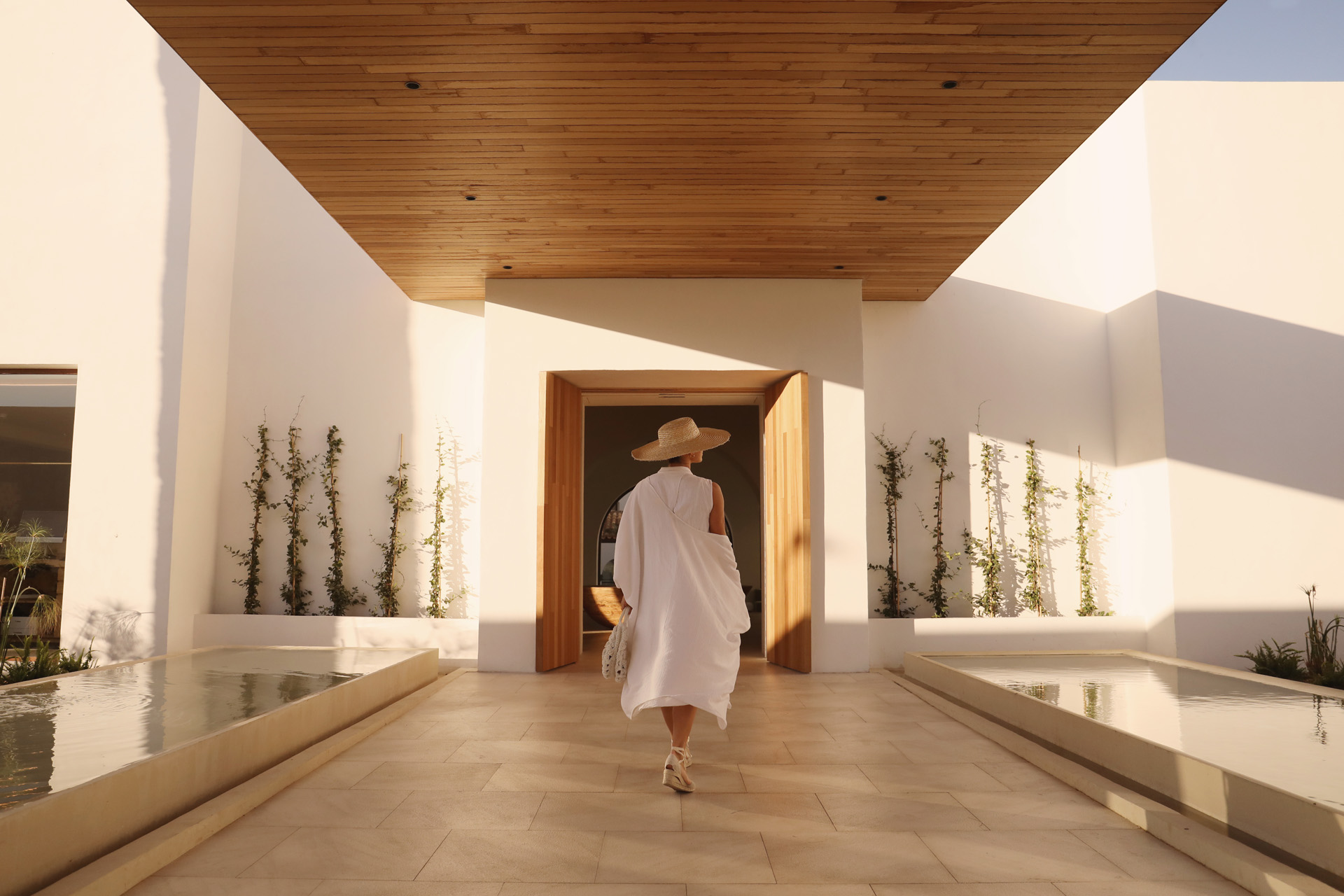 A New Malaga: La Zambra – Hotel Review
Jessica Harris checks into this fresh new hotel
When you think of Spain's Malaga or Marbella, you'd be forgiven for not immediately picturing luxury minimalism, earthy interiors and gastronomic experiences. But that's exactly what's on offer at the newly opened La Zambra, says Jessica Harris. Though a certain reality television series may have cast aspersions on the Costa del Sol, the freshly renovated five-star abode will soon reset your previous misconceptions.
Read the C&TH Responsible Tourism Guide
Hotel Review: La Zambra, Malaga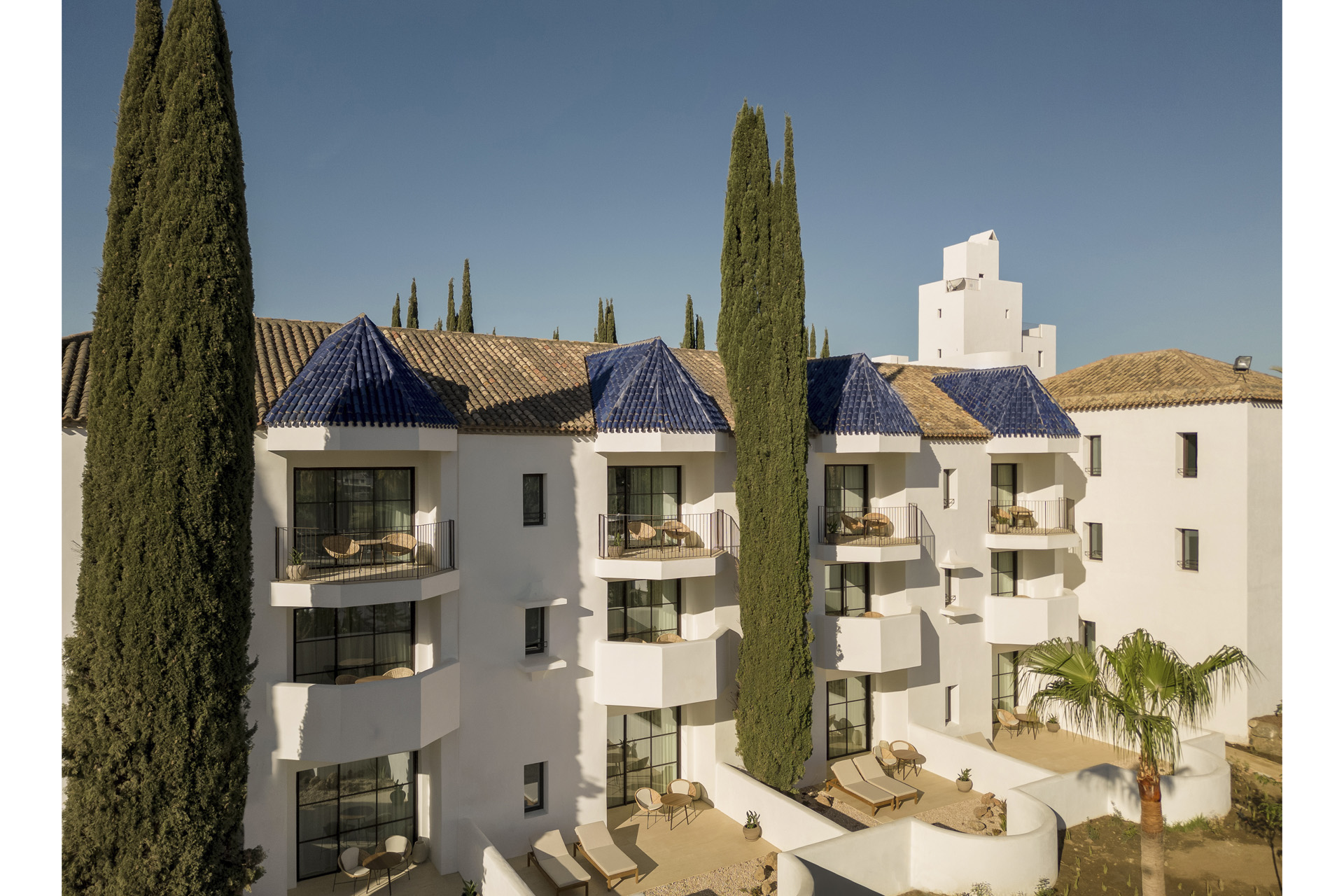 STAY
Located outside the beautiful Mijas, located on a mountainside about 1,476 ft above sea level, the former Byblos hotel – a hedonistic icon of the '80s and '90s loved by Mick Jagger and Julio Iglesias – has been reborn into a luxurious Mediterranean escape. While the hotel may not sit in the prettiest of landscapes, turning into the lavender-lined driveway and white-washed courtyard, all trepidation soon diffuses.
Greeted by a light and airy lobby adorned with handmade ceramics, statement light fittings and a fountain centrepiece, the staff are warm and friendly, clad in cool cotton uniforms and keen to please. The walk to my room is a feast of L-shaped sofas, majestic cypress trees and cosy nooks of rattan furniture and seagrass rugs. Each of the 115 rooms and 82 suites are minimal but cosy, boasting private balconies framed with sheer curtains and crittall doors overlooking the pools, golf course or gardens.
But it's the attention to detail that really sets La Zambra apart: from the buttery-soft bedding and ultra-modern wireless phones, to the silent air con and roomy wardrobes, the practicality is as considered as the aesthetics. Abstract artworks adorn the walls, and bathrooms are thoughtfully designed with sizable tubs and large waterfall showers – clearly crafted with a spa-lover in mind.
The hotel's centrepiece water feature will really take your breath away. Trickling from the garden courtyard into an open-air curved pool enclosed by high walls, the zig-zag tiles and mosaic design are reminiscent of a Moroccan hammam. Though the Costa del Sol can see summer temperatures not dissimilar to North Africa, there are plenty of shady spots, canopied tables and a cool mountainous breeze to keep guests comfortable – not to mention the outdoor swimming pools for adults and children alike.
EAT
With a strong focus on the land and sea, La Zambra's sophisticated menus are show stealing. Sourcing produce locally, executive chef Iker Gonzalez Ayerbe keenly injects modernity into traditional Andalusian cuisine across La Zambra's four restaurants and bars: El Palmito brasserie, Picador (a taverna-style eatery), Bamboleo (for casual snacks and light dinners), and La Bartola (the poolside bar). Particular highlights include roasted avocado (it works, believe me) with croaker fish and kimchi mayonnaise, grilled seabass with fresh vegetables, and apple tatin with cinnamon ice cream.
Healthy, Mediterranean dishes are at the forefront of the food ethos here, and coincide beautifully with the spa's ethos (more on this later) – but taste and creativity are in no way compromised as a result. Vegetarian options more than hold their own against their fish and meat counterparts, and opting for something you wouldn't normally try will leave you pleasantly surprised every time.
For those looking for a little indulgence, Nutella crepes are a strong contender at breakfast (supplemented by a freshly made spinach, pineapple and apple smoothie, of course), or a stone-baked pizza on the terrace at lunch will hit the spot every time. When the sun goes down, put your faith in the bar staff at Bamboleo who can whip up a mean Garibaldi cocktail, or create something off-hand using their expertise (and oodles of passion for mixology). 
DO
At the heart of the La Zambra experience is the MOOD La Zambra Spa and Anti-Aging Beauty Centre, one of the largest spas on the Costa del Sol. The impressive wellness area of 2,000 sqm features: 12 treatment cabins; a circuit area with two dynamic pools and one 15 m swimming pool gently treated with salt; a large relaxation area; a sauna area with Turkish baths, sauna, ice bath and jacuzzi; and an external gym with Technogym equipment and outdoor training station. A sanctuary of calm, the soft décor of billowing linen curtains, muted colour palette and clean lines is synonymous with designer Esteva i Esteva's handiwork. 
Focusing on more than just hotel spa treatments, MOOD offers guests five different wellness journeys – Relax, Healing, Reconnect, Vitalise or Glow – depending on their physical, psychological and emotional balance. The bespoke concept is based on 'how you would like to feel today', and begins with a complete health questionnaire before discussing your mood to tailor the treatment to exactly what you need. Skincare junkies will likely recognise some of the results-driven brands on display, such as Anne Semonin Paris, Evidens, and local Spanish brand Natura Bisse. 
For those looking to balance the horizontal with the vertical, La Zambra also provides an adrenaline-fuelled buggy experience to get a taste of the local area. Channel your inner Mad Max and get behind the wheel for a two-hour safari in the mountains and through the rivers – just be sure to pack a spare change of clothes!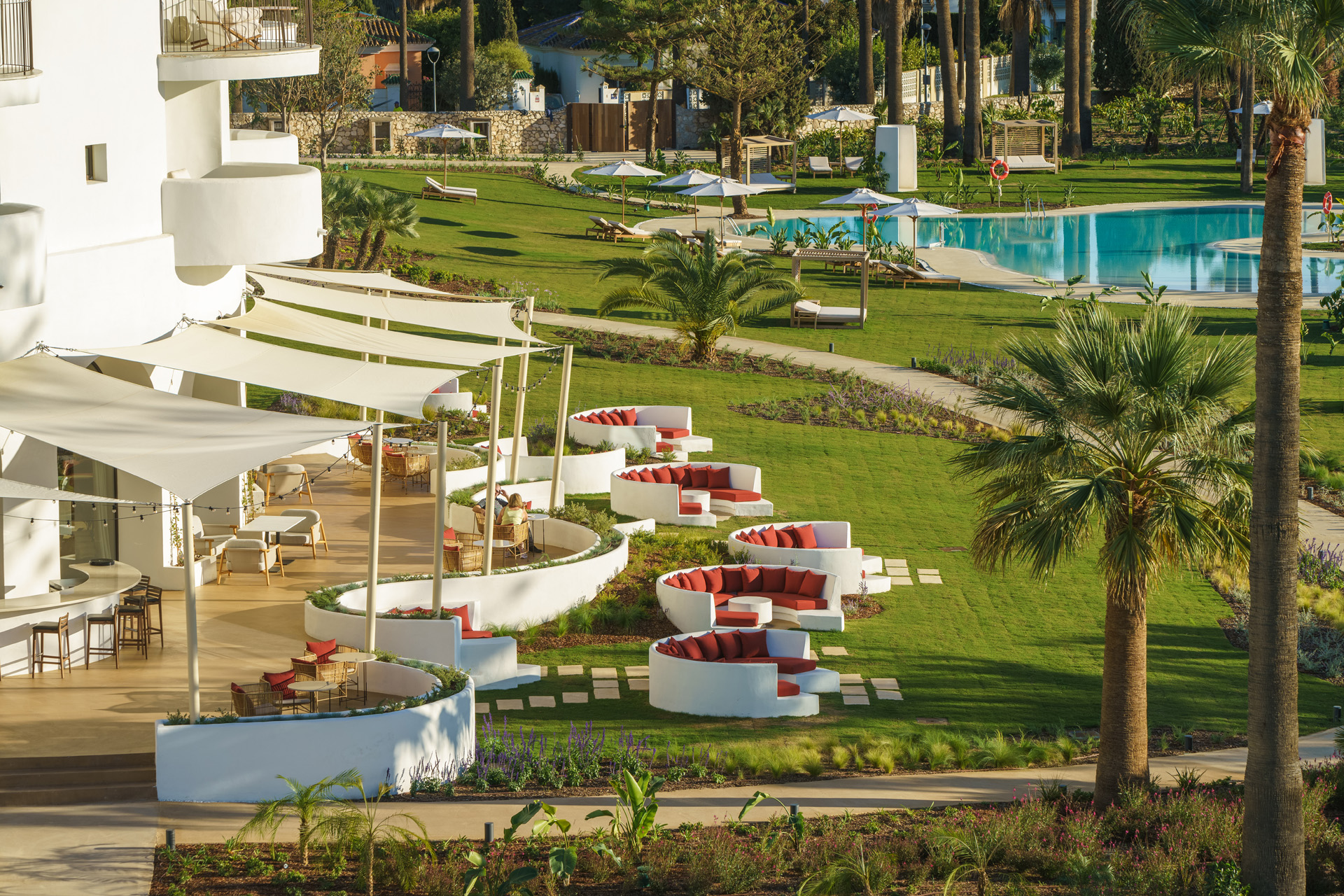 BOOK IT
Stays at La Zambra start from €500 per night on a bed and breakfast basis. lazambrahotel.com