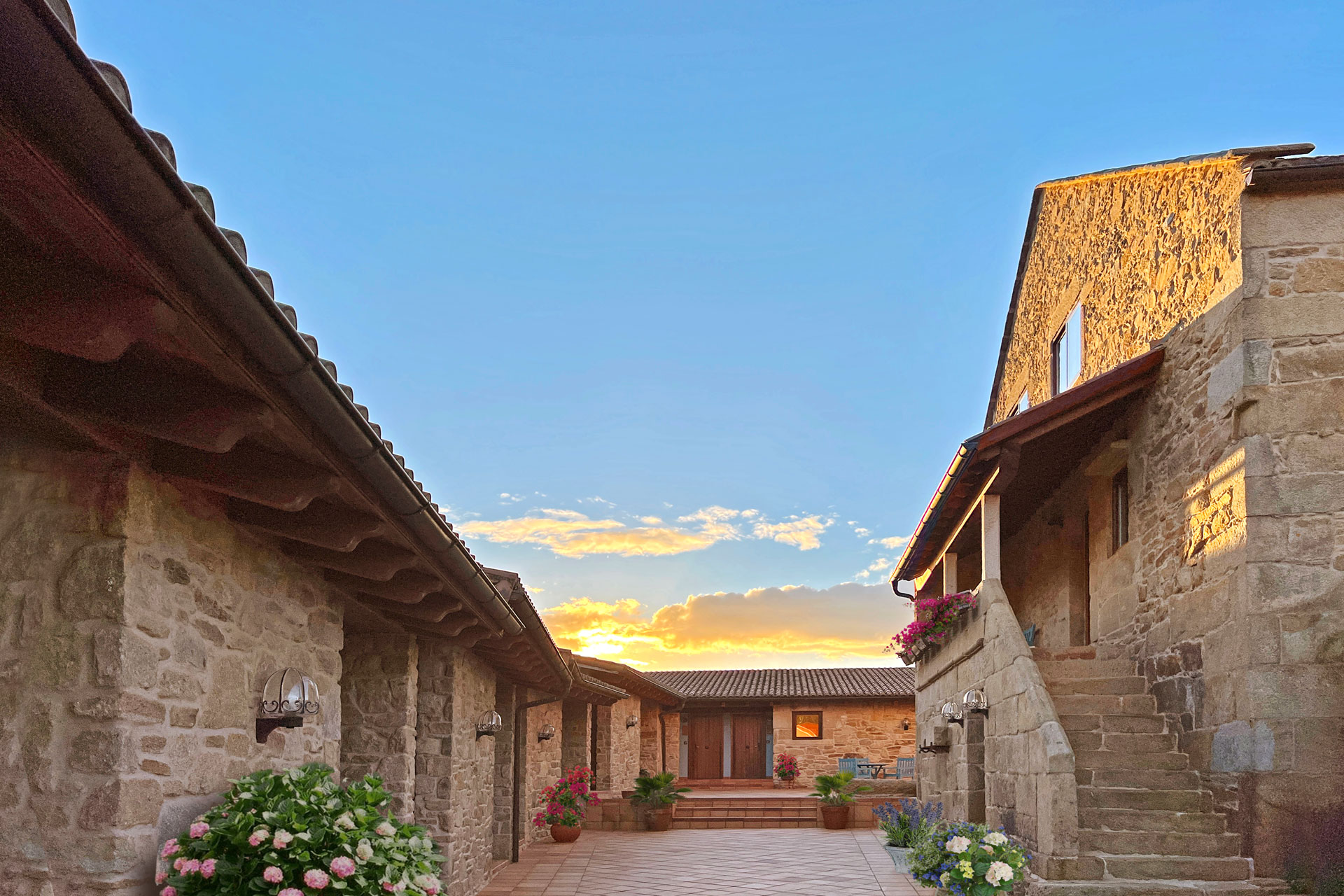 Learning The Art Of Slowing Down And Embracing Self Care: Terranam Wellness, Spain
---
This Spanish retreat will allow you to reconnect with yourself
Becci Vallis discovers Terranam Wellness in Spain, exploring its wide variety of wellness offerings.
Learning The Art Of Slowing Down And Embracing Self Care: Terranam Wellness, Spain
Sometimes it's hard to switch off, especially if you tend to function in fight or flight mode. Fitness retreats with packed itineraries aren't going to help lower those cortisol levels but lying on a sun lounger for seven days could well be too comatose. Enter Terranam, which translates as Land Spirit (Terra is Latin for land, Anam is Celtic for Spirit or Soul) – a wellness retreat in northern Spain that nurtures, nourishes and helps you put the breaks on in do-able, bitesize chunks.
After a decade attending wellness retreats as a way to reset and slow down, high-flying businesswoman Maria Garrido was drawn back to her Spanish roots in the region of Galicia. Discovering a converted 18th century manor house just 20 minutes from the home she grew up in, she set about transforming it from a small hotel to a stylish, slick and sustainable venue to play out her vision. Hosting 4, 5 and 7 day packages, there is nothing average about the offering here. All 82 dishes on the menu have been created by a Michelin-star chef and they really are something special. All vegetarian with ingredients sourced locally and a zero waste policy, apart from on the last night where some seafood puts in an appearance, if you're after flavour by the bucketload a stay here will satisfy you, regardless of anything else on the itinerary. 
That said, there are plenty of other activities to indulge in. Daily yoga classes, hikes, boat trips, beach time and excursions to the local town of Santiago where the famous Camino Pilgrimage is completed are all available. Free time is also encouraged and whether you come as a solo traveller or with a friend, family member or partner, Maria has nailed the home-from-home vibe. With a mantra – arrive as a client, leave as a friend, while the Lady of the Manor won't be present on all retreats (she still works and lives in Paris) she leaves it in the capable hands of her lifelong friends Roger and Javia who are on-hand at all times to ensure your stay is seamless. 
Recognising how important her self-care practice has carried her through turbulent times, Maria is passionate about paying it forward and for every retreat booked Terranam donates a portion of profits to provide wellness experiences to female survivors of domestic abuse free of charge.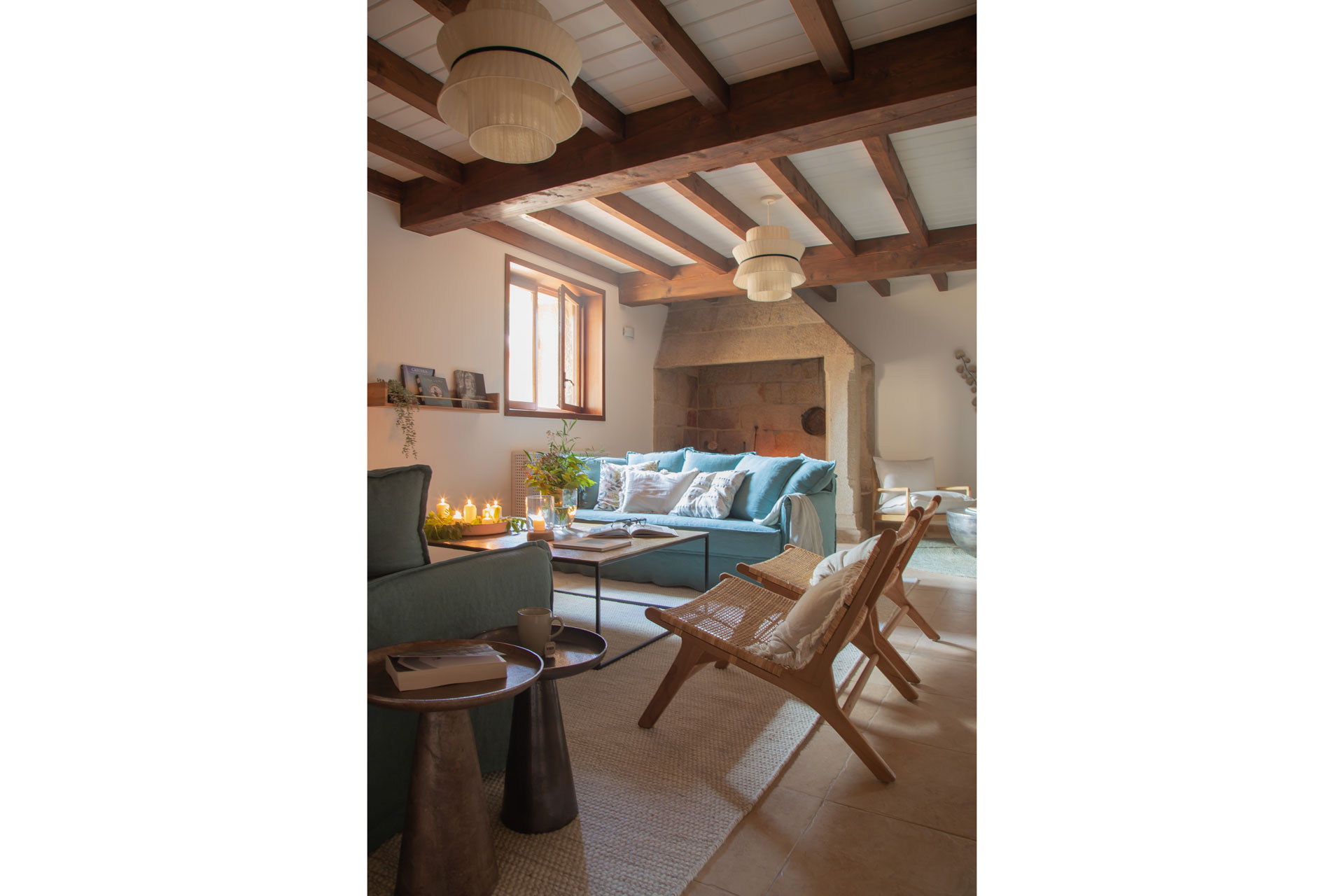 STAY
Think of a manor house and you might picture an imposing, dark and dingy stately home but this is nothing of the sort. Light, bright and airy, original features such as the exposed brickwork, huge fireplace and stables still remain intact, but they've been given a carefully considered spruce up. Enlisting two of Spain's most well-renowned interior duos – Paula Duarte and Monica Garrido, neutral palettes are present throughout and touches like the rattan bathroom floor that means it's cosy underfoot when you step out of the shower don't go unnoticed.
Besides the rooms, there's a communal lounging area complete with squidgy sofa; a dining room where the tea and coffee flow freely and plenty of nooks and crannies to set up camp in, both inside and out. If you're feeling ambidextrous, there's even a few hammocks to chill out in. With all rooms party to a panoramic view of the lush green forest or Atlantic Ocean, it's impossible not to reconnect with the nature that surrounds you.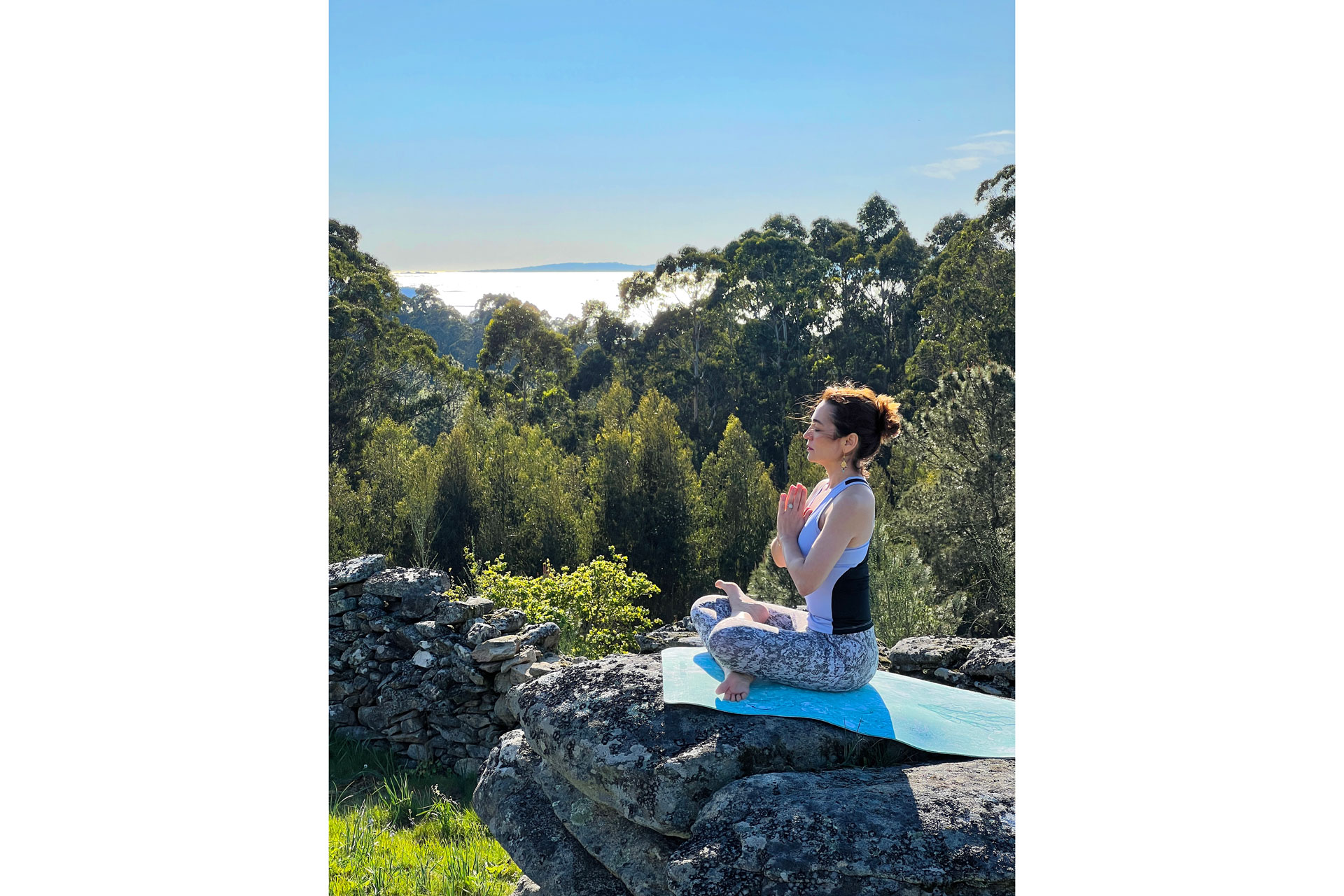 DO
There is an unwritten rule at Terranam that everything is optional. Maria wants you to go with the flow and if that flow means having a lie-in and missing morning yoga, that's absolutely fine. If you want to accompany the group on a mountain hike or coastal walk to some local secluded beaches – fantastic; if you'd prefer to do a few lengths in the property's 12m pool, that's fine too. It's about discovering what brings you internal peace and calm and giving you the space and the freedom to do so. 
Twice daily yoga classes are held in the studio with the later session focusing on yin movements and there is a resident masseuse who works intuitively to ease away tension in the body. Using gentle rocking motions to manipulate tight spots and soreness and ease cranky joints, it will be a definite highlight of your stay.
On the property you'll also find an 18th century stone walled chapel which is a sacred spot for the sound immersion healing that takes place. With gongs, chanting, Tibetan bowls and rainmakers, the beats and frequencies of everything you hear will infiltrate your brainwaves so you can achieve a deeper state of relaxation. Just be prepared that immediately afterwards you'll be either extremely exhausted or completely fired up and that you might experience some particularly vivid dreams!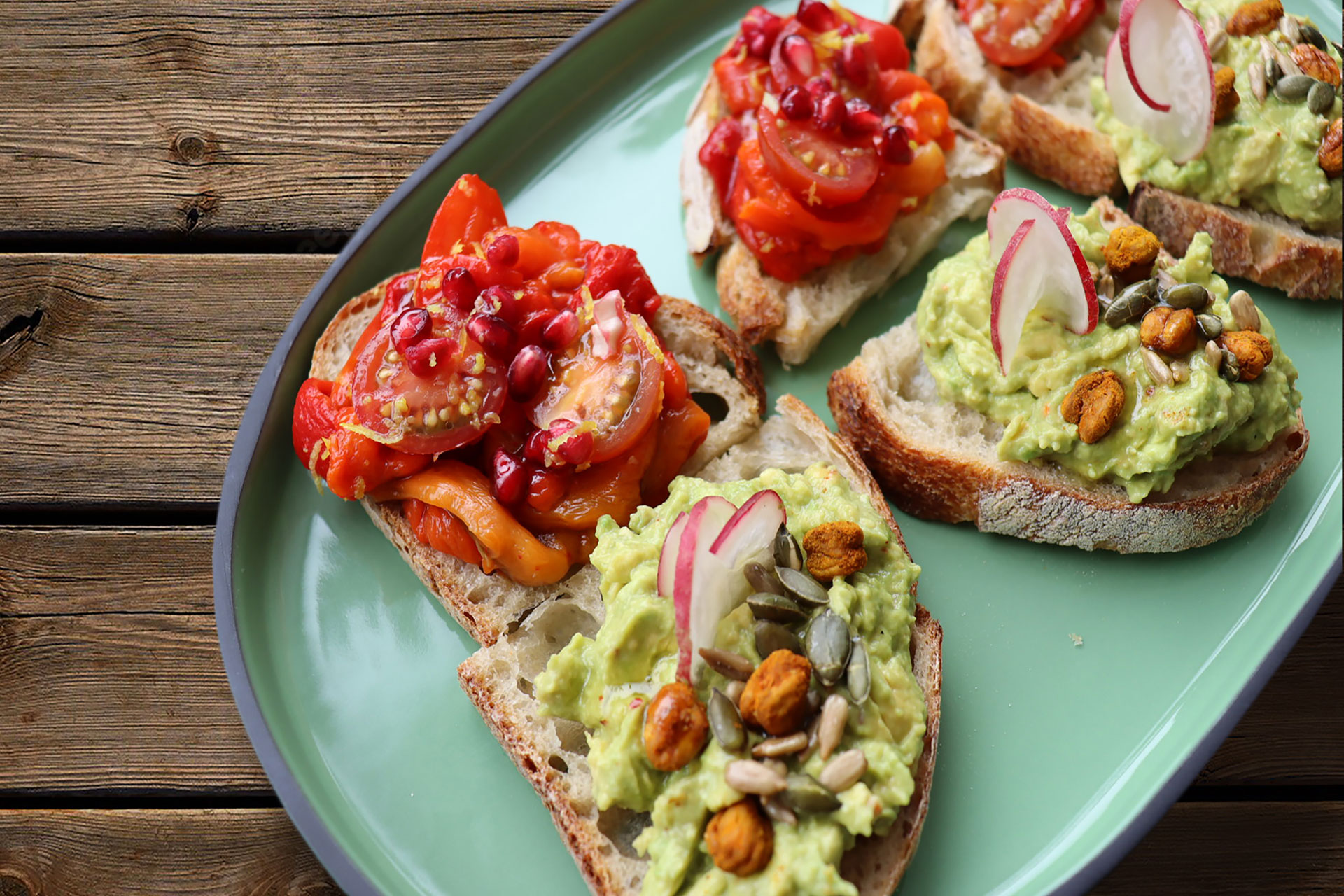 EAT
You know you're going to get food when you read the guestbook and people are begging for them to produce their own recipe book and locals are knocking on their door asking them to change their license so non-retreat guests can sample the food. At a glance if the regime of two meals a day seems unappealing, fear not. There's a morning smoothie pre-yoga and the brunch at 10.30am is phenomenal.
From roasted butternut squash to chia oat pots to glazed aubergine to dippy eggs with dill (gamechanger), the food is plentiful and seasoned to perfection. Using local ingredients and following a zero waste policy, whatever isn't eaten gets repurposed – for example leftover aubergine from brunch will be used to fill and stuff the mouth-wateringly delicious cabbage leaf rolls at dinner. And where it says afternoon snack, it's not just a piece of fruit or a crudité. Homemade dips, roasted veg, energy balls, there won't be any stomach's rumbling on site. The on-site chef, Oscar simply wouldn't allow it!
At dinner, it's a three course meal each night with the last evening culminating in a traditional Galician seafood banquet, complete with local wines. Red pepper tarts, wild mushroom babaganoush, seaweed salad and padron peppers which are produced in the region right next door tick off the savoury box while dessert gets covered by dishes including chocolate mousse with a sesame cracker and mascarpone ice cream with quince jelly and a crumbling of the region's famous cake, Tarta de Santiago.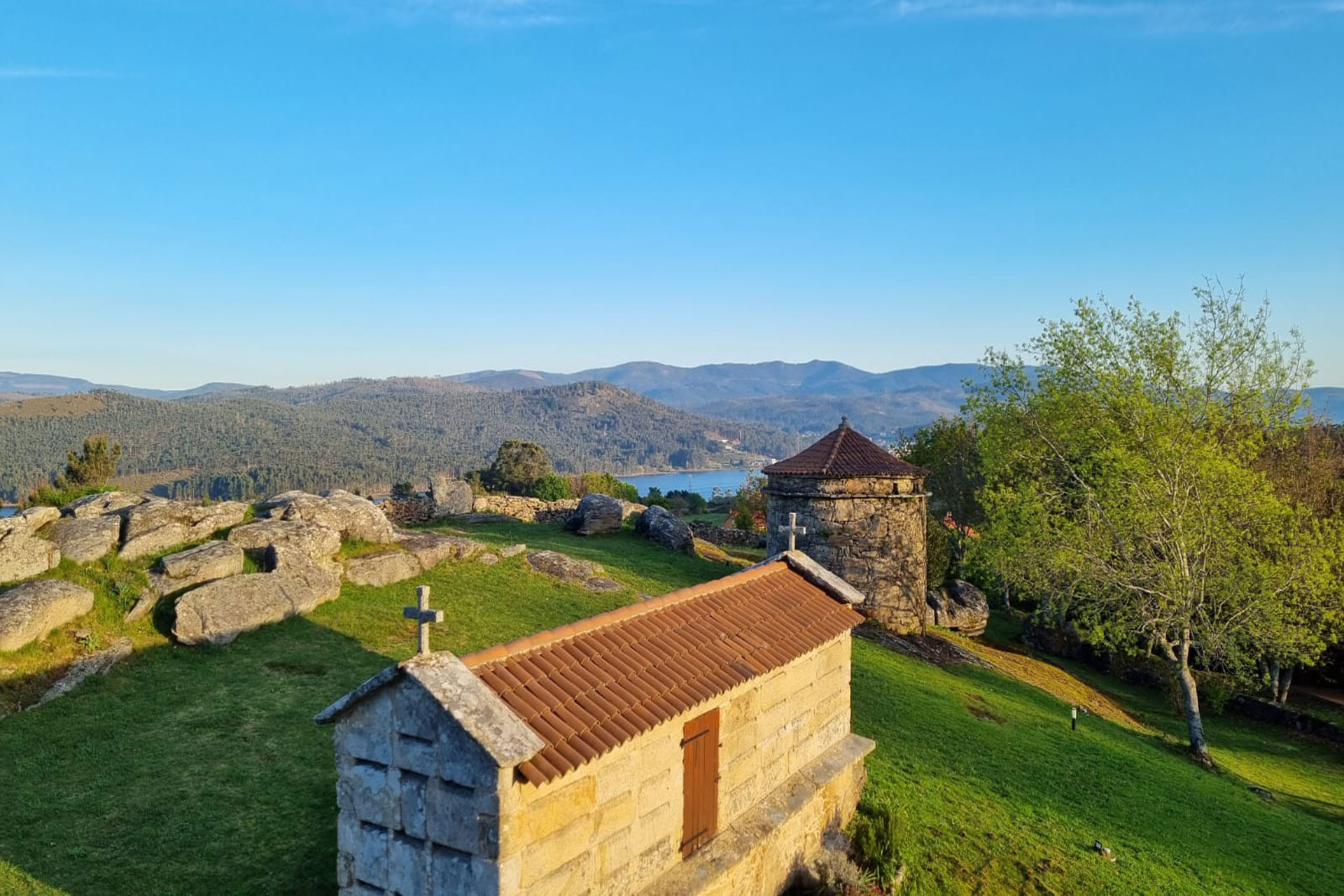 THE FINAL WORD
With no frogmarching from one activity to the next but enough to do to fill some of the days and amazing food sprinkled in between, this is the perfect transition into wellness retreats. It also allows you the leg room and head space to disconnect from whatever else is going on in your world and re-establish a connection with yourself. It's also an incredible place to connect with others and their desire for you to leave as friends isn't just empty words, you'll leave with real bonds that have been forged under the Spanish sun.
BOOK
Terranam offers private ensuite rooms and shared ensuite rooms. With 4 day, 5 day or 7 day packages available, each package includes an ensuite bedroom, 60 min massage, two daily yoga classes, two delicious nourishing vegetarian meals per day, smoothies, fruit, snacks, herbal teas throughout the day. Prices start from £1,440 per person. 
READ MORE:
International Wellness Retreats: Best Places To Meditate In 2022