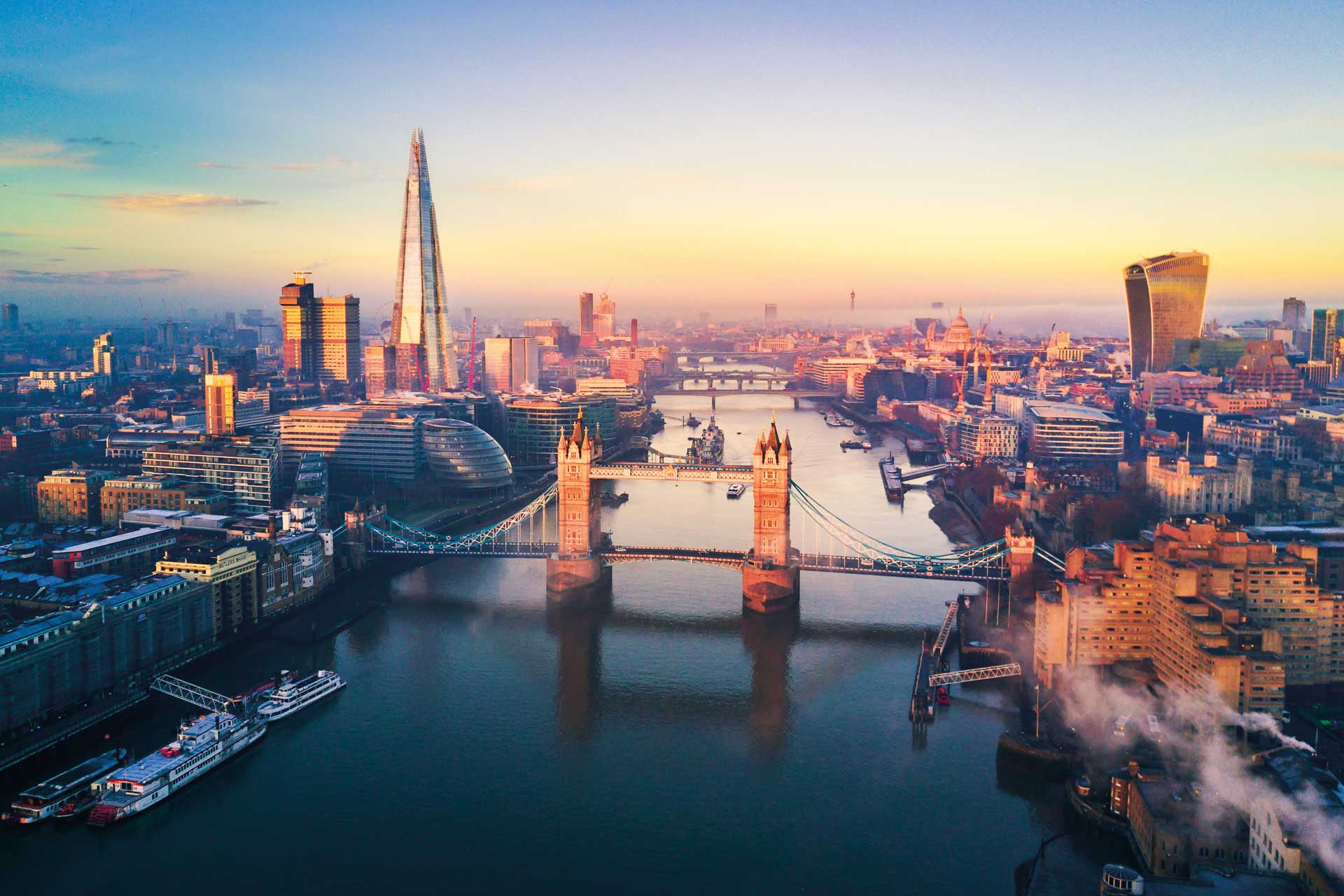 City Of Dreams: London's Luxury Hotels Are Still The World's Best
London's hospitality star still burns the brightest
London's hospitality star still burns the brightest – Fiona Duncan argues that, when it comes to luxury travel, the Capital is still king.  
City Of Dreams: London Is Still The Best Luxury Travel Destination 2023
Feeling blue? Fed up with the risk of recession, the cost-of-living crisis, political upheaval, strikes and all the other problems that currently beset our country? Cheer up: think of London. While Britain's fortunes are in doubt, the trajectory of our capital city continues steadily upwards. It's a world city for sure, many say the world's greatest city; a recent survey carried out by global real estate and tourism consultancy Resonance has named it just that, trouncing Paris, New York, Singapore, Tokyo and the rest.
For locals and visitors alike, London throbs with life, a place of culture, innovation, good living and endless possibility. If you think only of escaping abroad this year, think again and consider staying put and allowing London to work its magic. Treat yourselves to a London hotel and you'll find enough glamour, confidence, charisma and fun to sweep you through the rest of the year.
Our capital's bounce back from the shuttered, desolate days of the pandemic has been swift and consummate. The City remains a financial powerhouse; hotels that had been just about surviving are now thriving, fuelled by tourists attracted – it must be said – by the weak pound; successful restaurants are packed; theatre audiences, if not quite back to pre-pandemic levels, are healthy and growing and our role as a global cultural hub remains unmatched. But there's something extra that has buoyed London up and made sure that its star still shines bright: this truly multicultural city of 11 million souls, famed for its history,
architecture, food culture and theatre, its parks and gardens and distinctive neighbourhoods, is a magnet for the rich, the very rich and the unimaginably wealthy. Like it or not, it is they who are fuelling, for better or worse, London's prominence among global cities and who are changing the face of the stately old lady.
Long-standing Londoners, myself included, have to pause and recalibrate when gazing on the soaring, ever-changing skyline and lavish redevelopments such as the Shard, Canary Wharf, Chelsea Barracks, King's Cross, Nine Elms and Battersea Power Station. They wouldn't exist without lavish foreign investment; indeed, some see London becoming more of an investment market than a place where people actually live, an island for tourists, absentee billionaires, oligarchs and Saudi princes whose multi-million pound properties stand empty for much of the year. It's as if the city had become a bank, some warn, where the towers of luxury apartments are simply blocks of gold.
All global cities attract wealth, but none more so than London. The Qatari royal family own more real estate here than our own royal family, with some quintessentially British landmarks to their name such as Harrods, Claridge's and most of the Shard.
Their own London homes are, no doubt, contemporary palaces. But if most of us are never going to see inside the extraordinary central London residences, with their car parks, state-of-the-art gyms and swimming pools, of the mega-rich, then we can at least enjoy the luxury hotels, open to all, that their money has allowed to proliferate. There's no greater treat than a night in a riverside suite at the Savoy, owned by Prince Al-Waleed bin Talal, or you might choose the Dorchester (the Sultan of Brunei) or Claridge's, the Berkeley or the Connaught (all Qatari).
As if to prove that London's starry attraction, certainly where hotels are concerned, a British-based billionaire's plaything opening this summer, is set to eclipse all the rest. Owned by the Hinduja brothers and managed by Raffles, the historic Old War Office in Whitehall, a magnificent Ministry of Defence building previously closed to the public, is set to become a magnet for Londoners and visitors alike, with 120 rooms and suites, a Guerlain spa, vast ballroom and no less than nine restaurants and three bars. Of course, for the owners, the real profit lies in the 85 residences, selling from £5 million to £30 million apiece, that form the major part of the redevelopment. It's all about real estate these days.
But if Raffles London at the OWO is destined to be most glamorous new opening this year, it's by no means the only one. Hot on its heels is the Peninsula, newly constructed on Hyde Park Corner and featuring an expansive off-street courtyard in the style of a classic English garden; the Emory, an oblong of plate glass modernism in Knightsbridge from the Maybourne Group; the Mandarin Oriental Mayfair; 1 Hotel Mayfair; Sun Street in the City; the Broadwick Soho (designed by Martin Brudnizki); Art'otel Battersea; Ruby Zoe; the Chelsea Townhouse from Iconic Luxury Hotels… the list goes on. The velvet touch of utmost luxury is felt
nowhere more keenly than in Belgravia and Knightsbridge. Five-star hotels abound (the Peninsula and Emory are joining the Wellesley, the Berkeley, the Lanesborough, the Mandarin Oriental Hyde Park, the Hari and the Goring) and destination restaurants – Marcus, Muse, Petrus, Amaya, Dinner – bristle with Michelin stars. Not so very long ago, the area was one of fields and watercress beds until, in 1820, owner Robert Grosvenor commissioned the brilliant Thomas Cubitt to develop the site. Thanks to his streets and squares of classy, well-built homes, marshy Five Fields, as the area was known, became the most desirable
neighbourhood in London.
From Belgravia, head for the Thames, which has never looked more polished. Stand on the Millennium Bridge and the world metropolis that is London is spread out before you, the old and the new, the 17th century and the 21st, St Paul's cathedral and the Shard and all its satellite skyscrapers, with those of Canary Wharf beyond. It's a thrilling sight.
But if the injection of glass and steel and wealth-induced buzz is what makes London feel starry these days, the city's real strength, its permanent, unwavering appeal is something different, less ephemeral and far more characterful: its web of intimate neighbourhoods and villages, including Belgravia, Knightsbridge and Mayfair but many others besides, each with a distinctive character, interspersed with generous swathes of park. Lose them, and London, however wealthy, would instantly lose its appeal.
Featured Image: © Getty Images