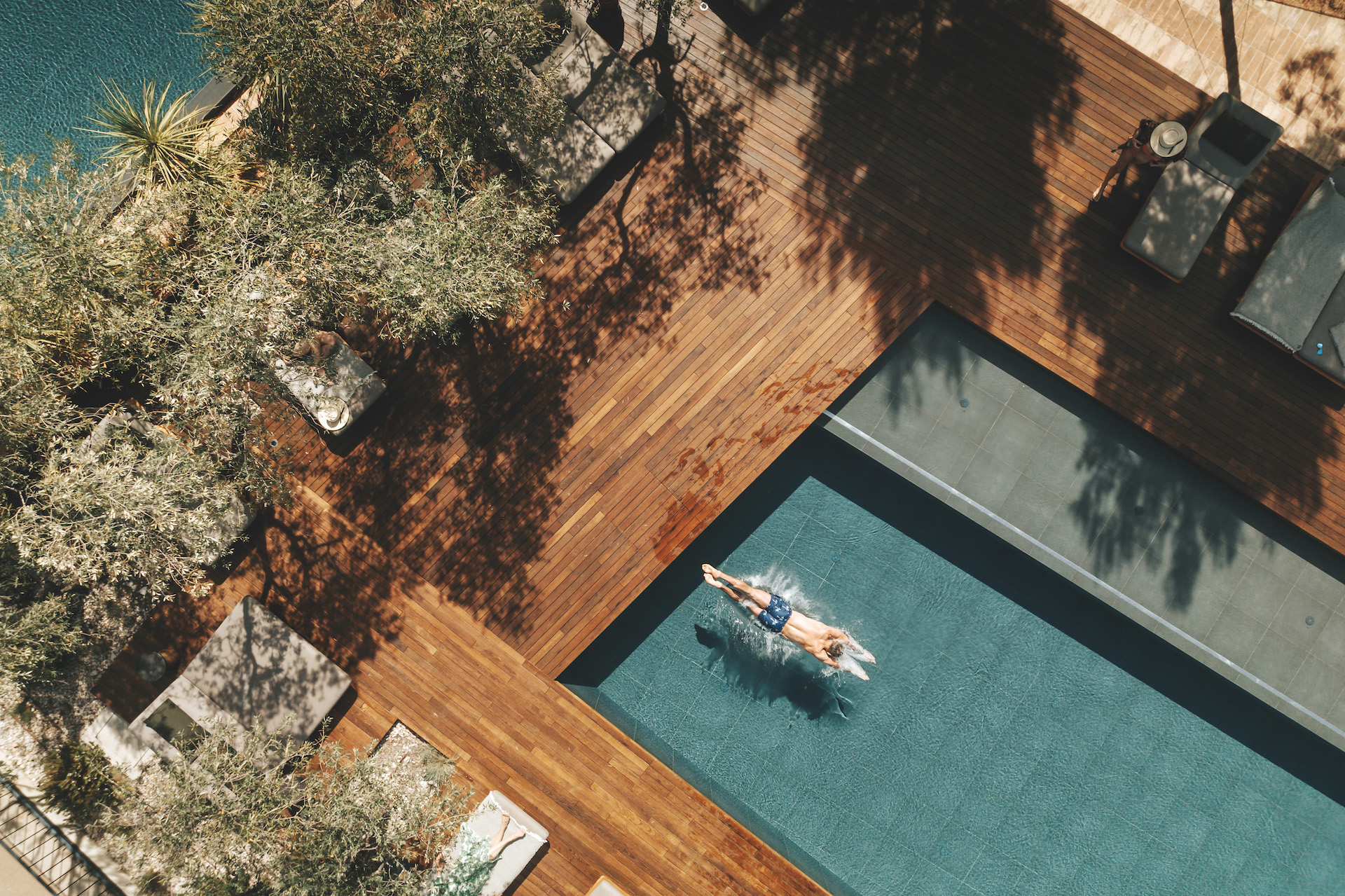 A Treat for the Senses at Maslina Resort, Croatia – Review
Health and healing
Daisy Finer uncovers new world mindful luxury at Maslina Resort on Croatia's Hvar Island.
Read the C&TH Guide to Responsible Tourism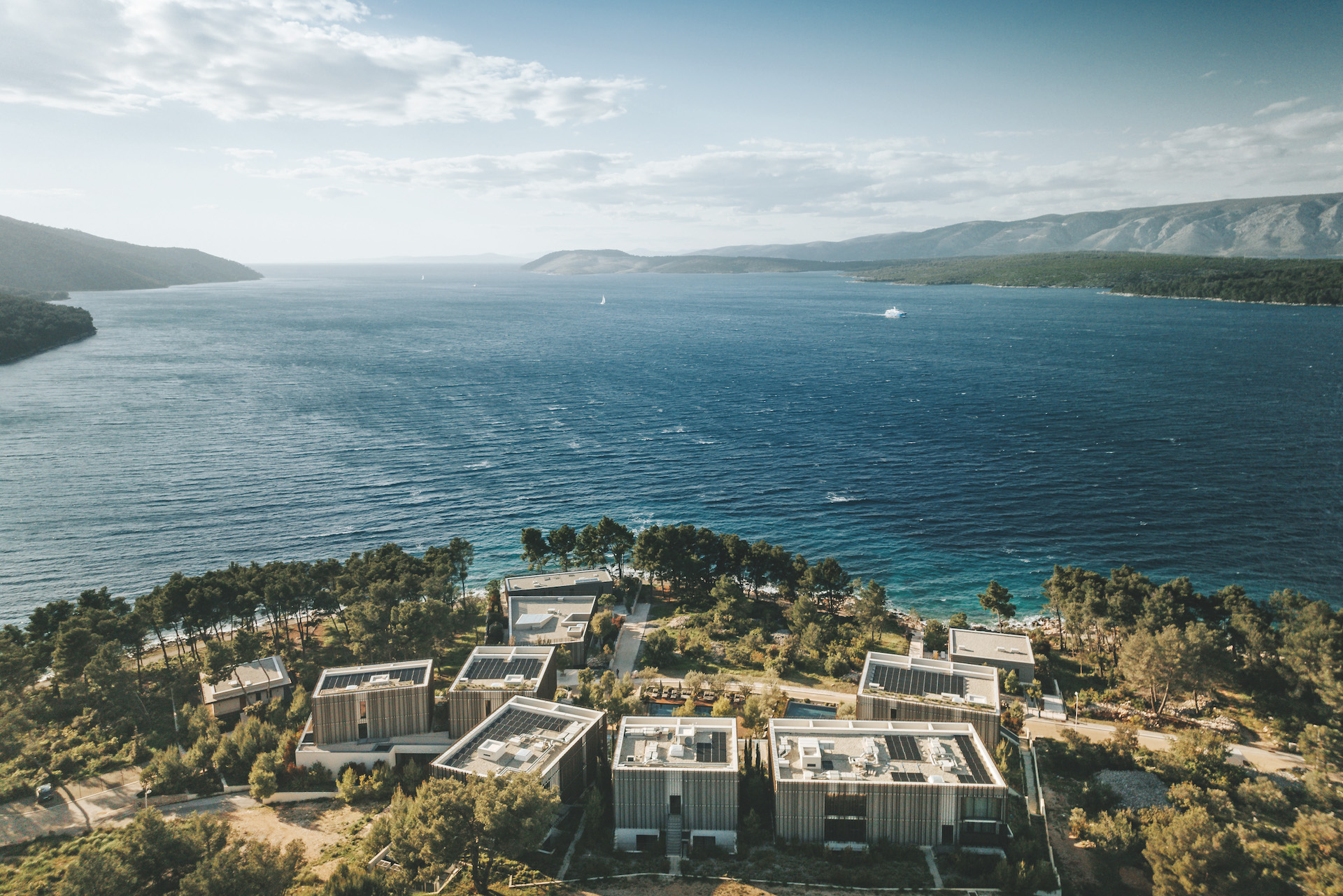 I'm lying on a mattress on the floor of a treatment room which, unusually and rather sleekly, is painted entirely black. Yet behind my eyelids, I've never seen more light. Nor have my ears heard anything so exquisitely soothing. There are singing bowls to the left of me, singing bowls to the right of me, a gong at my feet and windpipes behind my head. Combined with the magic of reiki, Damien Truchi (he's French, handsome and had his time as a DJ), is transporting me into a blissful dream state. If such a thing as the gates of heaven existed, I believe this is what it would sound like when you reach them.
By the time Damien is finished, I feel wrapped up in the completeness of myself, expanded and with a greater sense of inner peace. Over the coming days, I notice that my daily meditation goes far deeper than it has done in months.
Sound healing is said to reduce energy blocks, fatigue and anger. Damien is introducing full moon and new moon sound gatherings for guests at Maslina, the newest outpost on Hvar, an idyllic Croatian island in the Adriatic sea. At Maslina, the love child of his sister Maud Truchi, peace is something you will find. The hotel sets a new benchmark in 'mindful luxury'. In both look and local materials, the architecture is respectful of the environment, solar panels are being introduced, the resort has provided a signatory for the Unesco Sustainable Travel Pledge and also donates to the Island Movement foundation, a charity helping islands across Dalmatia to move to renewable energy sources. There are beautiful wooden bicycles for guests to use and regenerative principles flow throughout.
The Pharomatiq wellness centre offers a guest-centred approach, beginning with a health consultation where you can select an intent for your stay. The idea is to send you home with lasting lifestyle changes in how you manage stress, exercise, sleep and nutrition. As Damien says, 'it's all interconnected'. Guests can book private 'wellness time' or pick from body exfoliations, reflexology, facials by Biologique Recherche and a range of massages from deep tissue to intuitive. An Aquathermal Circuit includes a hydro pool, aromatherapy steam, Finnish sauna, cold water immersion and experiential showers. Private yoga and meditation classes are also available and there are plenty of activities for action bunnies: hiking, cycling, snorkelling, paddleboarding, windsurfing, kitesurfing. I wish I could report that I found kayaking around the Pakleni islands a transcendent, at-one-with-the-ocean experience, but whilst my guide seemingly levitated over the waves, I had to work like a Trojan. Which is not to say I didn't love the views, or the lost slice of beach where we lolled for a while, dipping into the crystalline waters before the treacherous journey back.
As one would expect from a property under the umbrella of Relais & Châteaux, food at Maslina is taken seriously. A chunky beetroot salad comes glazed in honey with piped goat's cheese, caramelised walnuts and a zesty chervil vinaigrette. Delicate poached fish is served with a posh cauliflower foam and a happy summer ragout made from the freshest vegetables. Don't miss the hotel's stunning organic garden, with a California-comes-to-Croatia vibe it feeds into the kitchen, bar and spa, providing aromatic herbs such a clary sage, mint, oregano and thyme as well as potatoes, tomatoes, artichokes, salad leaves and strawberries. There are also five different types of lavender: 50 years ago, eight percent of the world's production of lavender oil came from this singular island. Forest fires have sadly put pay to the abundance that once was, but the island remains a living testament to Mediterranean traditions with an untouched cultural heritage of immense beauty. Hvar boasts six Unesco World Heritage protections (more than any other island in the world), including the extraordinary lace made from fibres of the agave plant by Benedictine nuns. Covered in dense pine forests, with sparkly bays, pebbled beaches, hillsides carpeted in olive trees, grapevines and ancient stone walls, it is no wonder the island has been a famous wellness destination since the Austro-Hungarian era.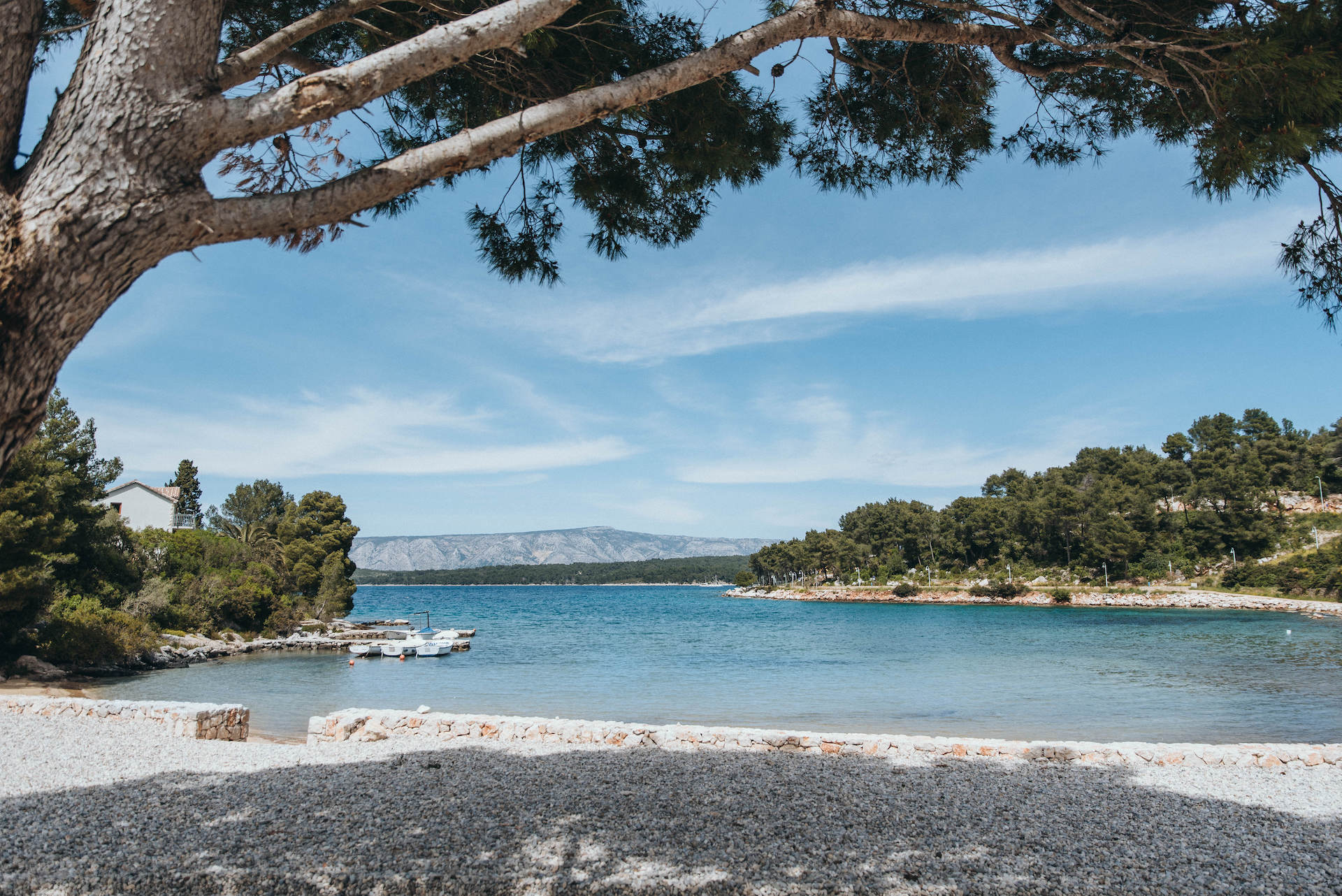 Maslina provides a blueprint for a sophisticated design-led property set amidst breath-taking raw island beauty. One minute you're lying on a rocky peer submerged in the sounds of the world waking up, the next you might be eating langoustine risotto. Wander into Stari Gran, reputed to be the oldest town in Europe (founded by Greek settlers in 384 BC, the same year Aristotle was born), and buy fresh nectarines and fig jam from local ladies at the market. It's all about outdoor-indoor living and finding a slower, more mindful way of living. As Tom Barber, founder of Original Travel, puts it: 'Done right, a trip abroad can send you home with a very different perspective than the one you arrived with'.
A stay at Maslina is a means to soak up the sensory medicine of another way of life: the scents and sounds of the ocean, herbs and healing, plus, should you wish, the added kick of contemporary cocktails. Come here to
quieten the mind, rest the soul and return to balance. This is the legacy we need to not just leave for younger generations, but to embody and live.
Original Travel offers four nights B&B from £2,900pp, based on two sharing and including flights, transfers, two tours and a massage each. originaltravel.co.uk