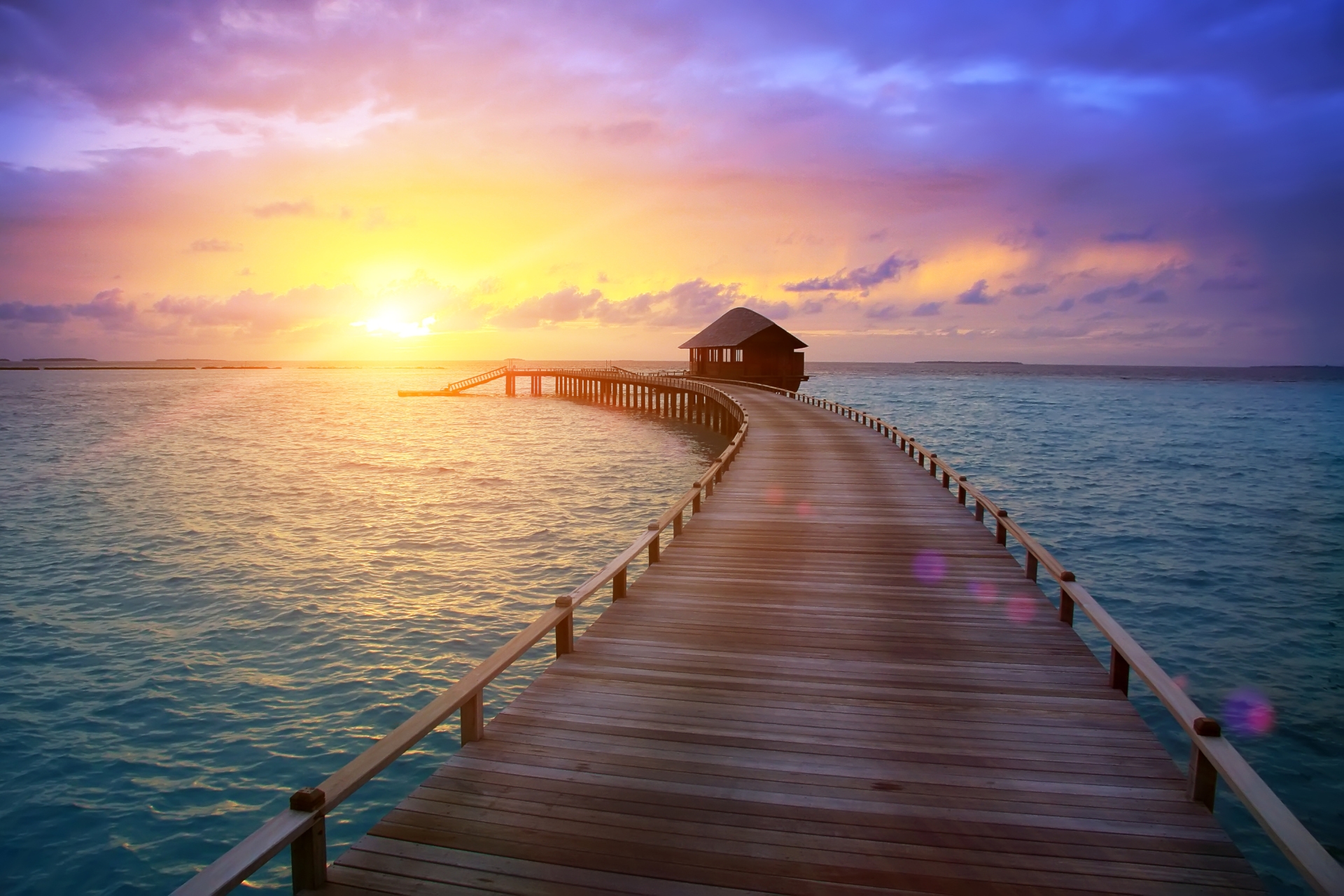 Matthew Williamson's Guide To The Maldives
---
The designer settles into island life…
It's a trip of a lifetime and well worth the wait. The Maldives unfailingly transports visitors to a magical oasis, an otherworldly atmosphere, undisturbed peace, effortless tranquillity, and delicious seclusion. To visit is to be immersed in an unspoilt and lush backdrop of nature at its most tropical, writes Matthew Williamson.
The Best Resorts in the Maldives
Matthew Williamson's Guide To The Maldives
STAY: Soneva Jani
After what felt like years in and out of lockdown, picnics in the park (the sole, meagre respite) and Zoom catchups the only lacklustre allusions to our social lives, I had been longing for this trip more amorously than ever. I chose to visit the Soneva Jani resort with my partner Joseph and our daughter Skye for a week and settled into the barefoot resort policy with ease like ducks to water. We spent six glorious, unforgettable days and nights in one of its luxury water bungalows – an experience as unique for an adult as it is magical for a child.
The days are long, sunny and easy. It's the place to unwind, turn off your phone and get back to living a more simple life, made sweeter still for the impermanence of it all. We made the most of every single minute. While family-style activities are limited, Soneva is set up to ensure blissful days of solitude (with the aid of a butler on call for anything you may need) or the helpful team can schedule your days to cover all the sites and experiences this tiny island has to offer.
TRIP DIARY
We spent the first day doing very little – unpacking, acclimatising to the time zone change and taking in all our bungalow had to offer: the sweeping oceanic views beyond the horizon of the infinity pool, liberating outdoor bathrooms, a fully stocked kitchen, a luxurious lounging area and the office. The space is simple, whitewashed and pared-back, which works well in its serene setting.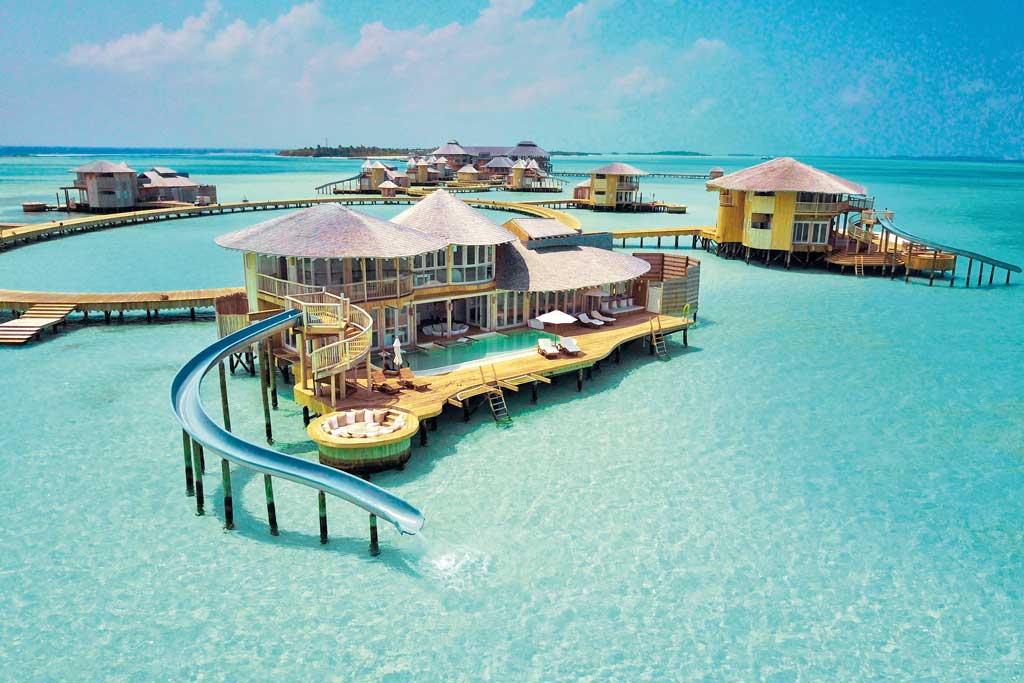 As an interior designer, it was refreshing to exist in a space that placed the emphasis on the views outside of the cool, tranquil rooms, offering a 360-degree vista across the aqua sea as far as the eye can see. Clutter-free and undistracted, the views were spellbounding. We found you don't really need or miss tv at the Soneva, and our phones assumed the humble role of the holiday camera, notifications switched to silent.
We filled the remaining days with excursions around the island. We ate lunches at a crab shack on the beach, experienced fine dining like never before with fresh sushi buffets and huge outdoor cinema screens in the ocean. Holidaying as parents with kids can be tough but here it's all covered and help is at hand to ease the load at any time during your stay with the kids den for activities for all ages.
Skye has never had so much fun. From ice cream and pizza-making with the chefs to paddle boarding and dolphin watching with the water sports team, she leapt with excitement at every new experience and heads back to her normal life all the more confident and excited to share her stories.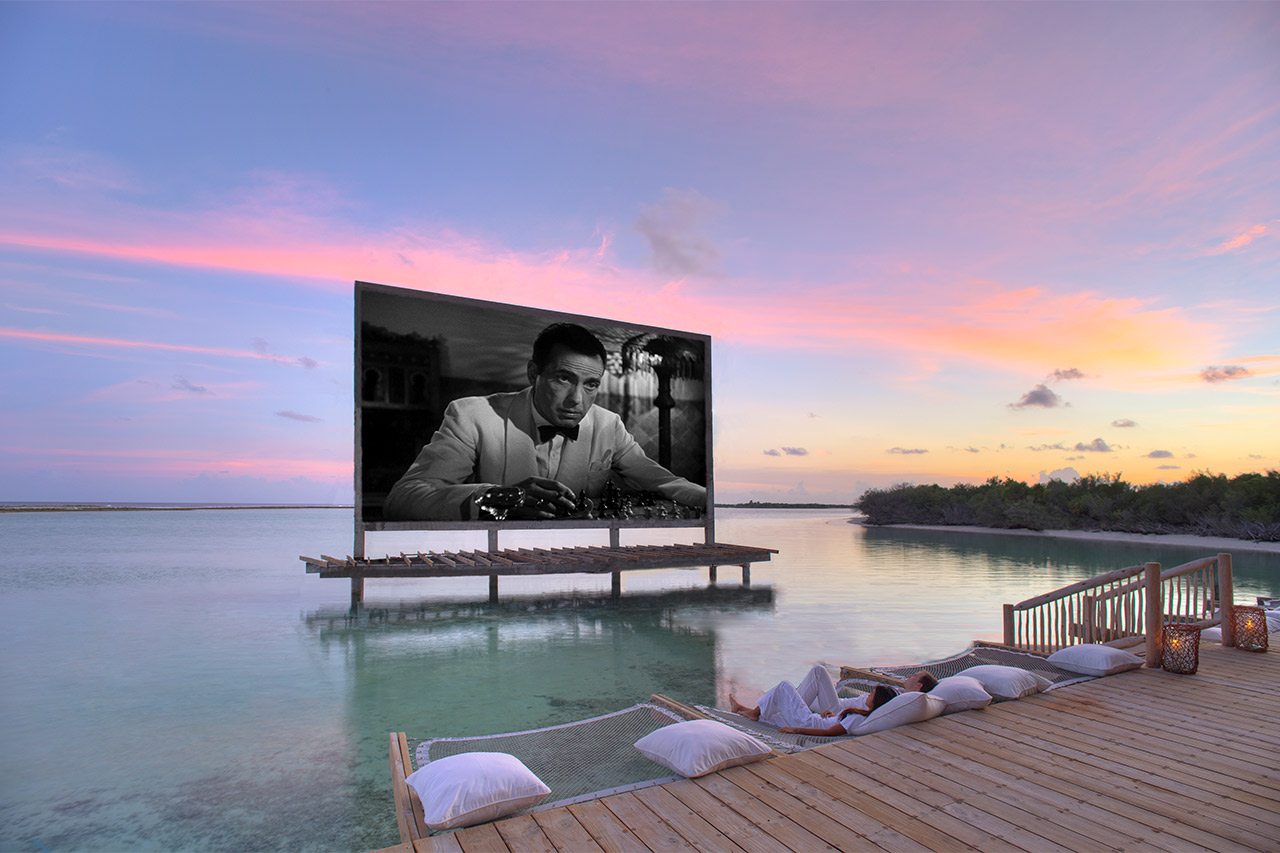 Spa treatments, island tours and candlelit dinners in the grounds of the kitchen garden under the blanket of stars were certain highlights. But the finest luxury for me was undoubtedly having time to unwind, reset and simply go a little slower than in my usual day to day life.
I found time to sit and paint. Painting has become more important to me over the last couple of years as it's creative, needs no team or technology and I can get lost in the canvases and create something from nothing. Photographs and moodboards comprise my usual muses, but there's nothing like capturing your own piece of paradise to take back home, immersed in such unspoilt beauty.
In the quieter times I managed to etch out a few more chapters of a book I'm writing at the moment. It's a highly visual lifestyle and interior design book to be published next year by Thames and Hudson. It will my musings on living with colour and pattern and on bringing joy into the home. Blues and greens will feature heavily throughout the book as it's a well-known fact that they are calm-inducing and provide the perfect array of hues for easy, restful living. Looking out of the window from my Soneva bungalow, from bright aqua ripples through to inky blue waves beyond, I'm left in no doubt that blue is the colour of the Maldives. The colour, in all its variety, goes hand in hand with a cool, calm contemporary lifestyle in this idyllic corner of the world.
THE FINAL WORD
Soneva Jani will stay with me forever as a once in a lifetime family trip with wonderful memories. Its influence has already become quite evident in my creative exploits, and the photos will have a permanent place on my moodboards back home!
BOOK
Book a stay at Soneva Jani resort via soneva.com
Matthew Williamson's Packing List