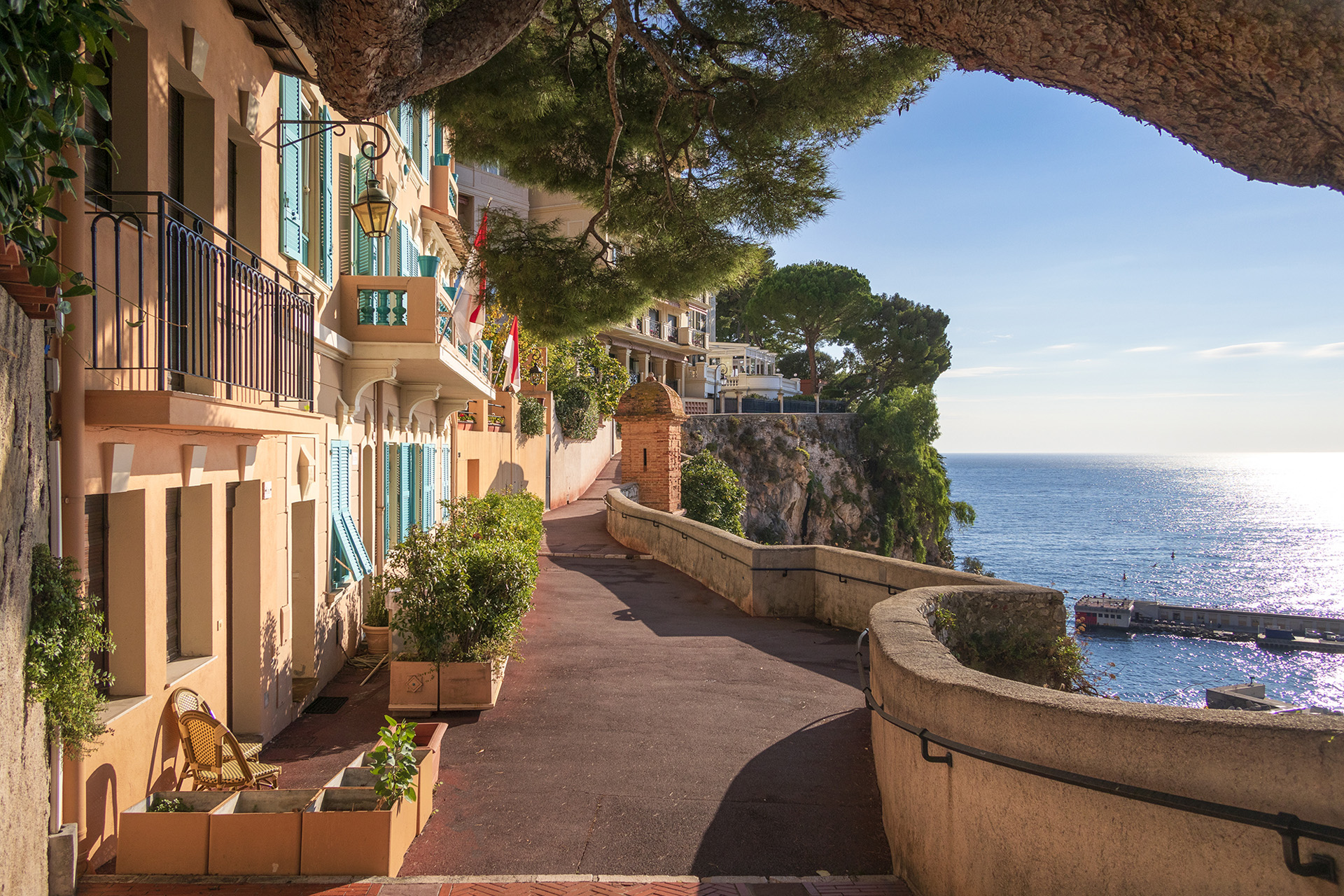 Monaco: A Romantic Destination Like Nowhere Else
Creating memories with your partner
This stunning Principality has long been the backdrop for enduring love stories. Whether you're seeking a romantic break, a special celebration, or simply a haven for two, here's the ultimate guide to the perfect romantic Monaco getaway.
Start planning your trip at visitmonaco.com
Making Memories In Monaco: The Ultimate Romantic City Break
Extraordinary moments abound in the Principality, from exceptional hotels to unique cultural activities and serene relaxation spots. Here, find world-renowned performances – from orchestral music to ballet – sitting alongside world-class sport. Plus, the dining is unparalleled, and every journey is elevated by a tantalising, Michelin-starred meal.
Where To Stay In Monaco
Le Meridien Beach Plaza
The adventure begins as soon as you arrive at your hotel: drop off your bags at Le Meridien Beach Plaza and head straight to their private beach and pier, where you can embark on thrilling activities such as jet skiing, water skiing, or even a yacht excursion to discover Monaco from a different perspective. On your return, a table by the sea awaits at the Muse Restaurant, their new exclusive gourmet restaurant located between a Pine Forest and the Mediterranean Sea, savoring a memorable, romantic evening.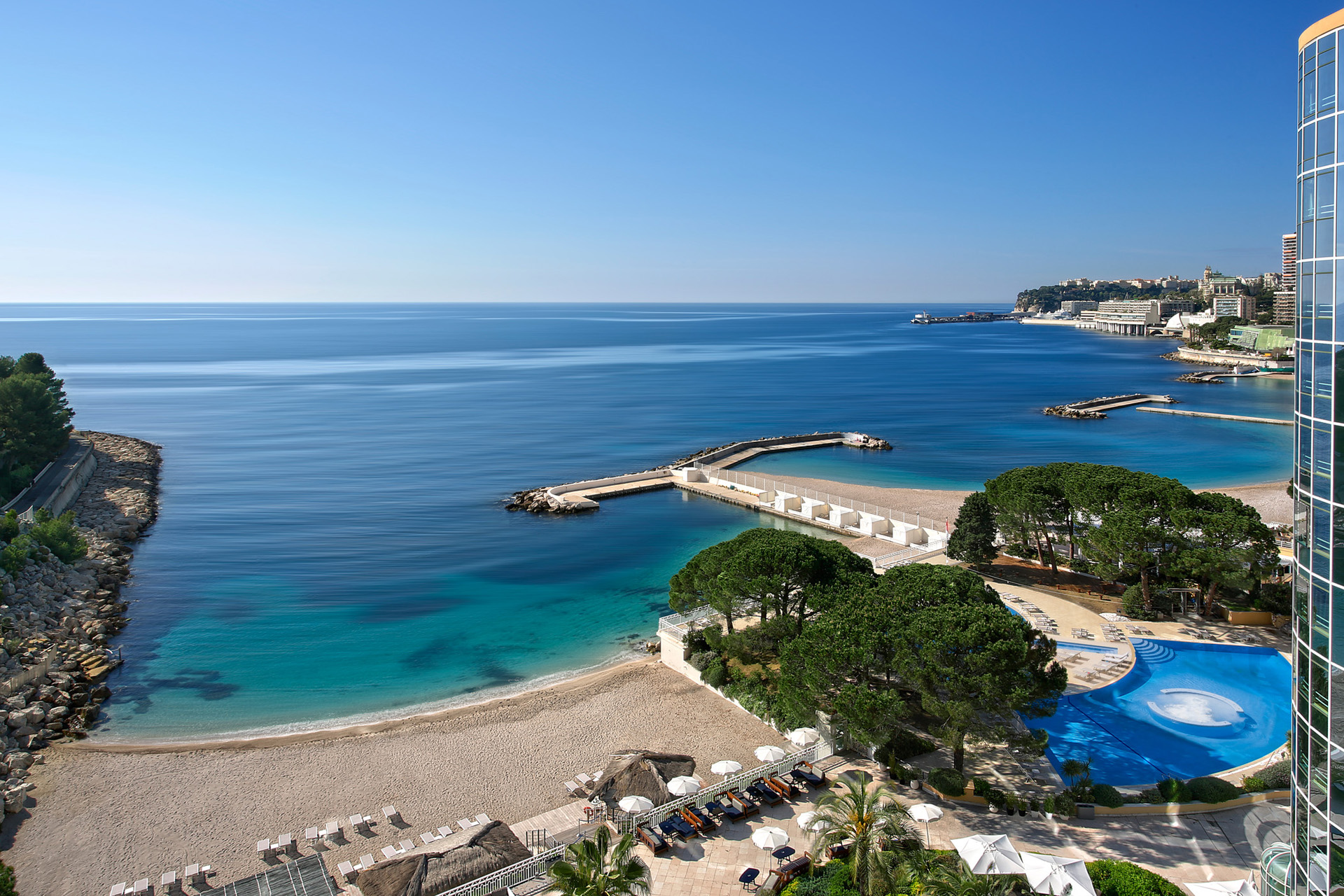 Hotel Metropole Monte-Carlo
Alternatively, book the Hotel Metropole Monte-Carlo's Love package, tailored to create an extraordinary experience. Think private helicopter flight over Monaco and the coast, a delightful lunch at the Michelin-starred Yoshi Restaurant, an Aston Martin road trip to add a touch of glamour, a couple's massage in the privacy of your own room, and a romantic candlelit dinner under the stars at the Odyssey lounge restaurant. The hotel has considered every detail, including providing a tuxedo for him and an elegant evening dress for her. And, when you're ready to inject a splash of excitement, Le Casino of Monte-Carlo awaits with its glamorous gaming tables.
Hotel Hermitage Monte-Carlo
For an intimate and indulgent experience, book the Diamond Suite Sea View at the Hotel Hermitage Monte-Carlo. With its sun-bathed terrace, private jacuzzi and breath-taking view of the old city and the Prince's Palace, this classy, exclusive apartment offers the perfect backdrop for a timeless getaway that you will never forget. Immortalise your time together with the 'Romantic Interlude' offer, which comes with a one-hour photo shoot provided by a professional photographer.
Performances To See
Monaco is home to unique venues that turn performances into captivating and romantic events. During the summer, the Monte-Carlo Philharmonic Orchestra relocates to the heart of the Royal Courtyard at the Prince's Palace, where classical music resonates with the magnificent surroundings. Plus, the Monte-Carlo Summer Festival, hosted by Sporting Monte-Carlo and the famous Opera Garnier Monte-Carlo, will welcome concerts by celebrated artists such as Chris Isaak, Ricky Martin, Norah Jones, Sting, Mika, and Robbie Williams, among others.
For a truly enchanting evening, experience the exceptional quality of performances by the Ballets de Monte-Carlo at the Salle des Princes in the Grimaldi Forum Monaco, where Jean-Christophe Maillot, the company's Director, transports you to fascinating imaginary worlds.
Spas To Visit
A couple's break is an opportunity to enjoy some of the most relaxing spas, and Monaco is home to a plethora of amazing spaces for relaxation.
Head to the Cinq Mondes Spa at the Monte-Carlo Bay Hotel & Resort for a sensory journey made for two. Enjoy a couple's massage based on ancestral traditions born in Bali, Polynesia, and Japan in one of their special suites.
The Thermes Marins Monte-Carlo is another exceptional wellness haven, where couples can experience revitalising treatments together while absorbing panoramic sea views. 
Or try Le Metropole by Givenchy Spa, with its ten treatment rooms inspired by haute couture dresses and a double suite, equipped with a private Hamman and bath, to help couples reconnect.
Dinner For Two
Monaco is brimming with gastronomic possibility – you just need to book your table.
An emblematic three-Michelin star restaurant, indulge in riviera-inspired cuisine at the Louis XV – Alain Ducasse at the Hotel de Paris Monte-Carlo. Here, the finest local produce is married with stunning vintage wines directly from the hotel's fabled wine cellars. Or head upstairs, where Le Grill by Chef Patrick Laine awaits on the hotel's top floor, featuring breathtaking views of Monaco and the Mediterranean. Dining beneath the stars, experience a whole new definition of barbecue cooking that has earned the restaurant a reputation – and don't miss the mind-blowing hot raspberry and pistachio soufflé.
A few steps away at the Hotel Hermitage Monte-Carlo, find Pavyllon Monte-Carlo, a fine dining restaurant by Yannick Alleno, who blends the finest gastronomic dishes with healthy eating and wellbeing. Championing 'the best of simple', book a table on the terrace, tuck into simple yet delicious dishes, and soak up panoramic views of Port Hercules and the Rock.
In the heart of Monte-Carlo, La Table d'Antonio Salvatore welcomes you at the famous Rampoldi. The chef, who was awarded his first Michelin star in 2021, showcases influences from both southern Italy and France in an elegant art deco dining room. Or, on the other side of Place du Casino, lovers of the finest Japanese cuisine can enjoy makki, sashimi, fish and meat prepared teppanyaki-style by creative chef Takeo Yamazaki at Hotel Metropole Monte-Carlo's Michelin starred Yoshi Restaurant, accompanied by the finest sakes, whiskies and Japanese green tea.
But, for the perfect setting, it has to be The Blue Bay at the Monte-Carlo Bay Hotel & Resort. Here, tuck into Caribbean and Mediterranean flavours masterfully woven together by Chef Marcel Ravin against a superb backdrop of the sea.
Nightlife
As evening falls, the bubbling spirit of the Riviera awakens. Head to the Bar Americain at the Hotel de Paris Monte-Carlo, where mixologists will mix up their cocktail masterpieces before your eyes, soundtracked by live jazz, swing, blues and soul. Or there's the Lobby Bar at the Metropole Monte-Carlo, where couples can sip creative cocktails and absorb the musical atmosphere. Both make perfect nightcaps, or beginnings to a sparkling night out. 
If it's an evening under the stars you're looking for, the Crystal Lounge at the Hermitage Monte-Carlo is a must visit, occupying the heavenly excelsior garden. Meanwhile, absorb the festive Riviera atmosphere at Moana, Monte-Carlo Beach Hotel's new summer cabaret celebrating live music.
Staying by the sea, try Monte-Carlo Bay Hotel & Resort's sea front bar, Blue Gin, for a great selection of cocktails best enjoyed on a love chair overlooking the sea. After, the legendary Jimmy'z Monte-Carlo nightclub will have you dancing all night long.
BOOK IT
Discover more at visitmonaco.com