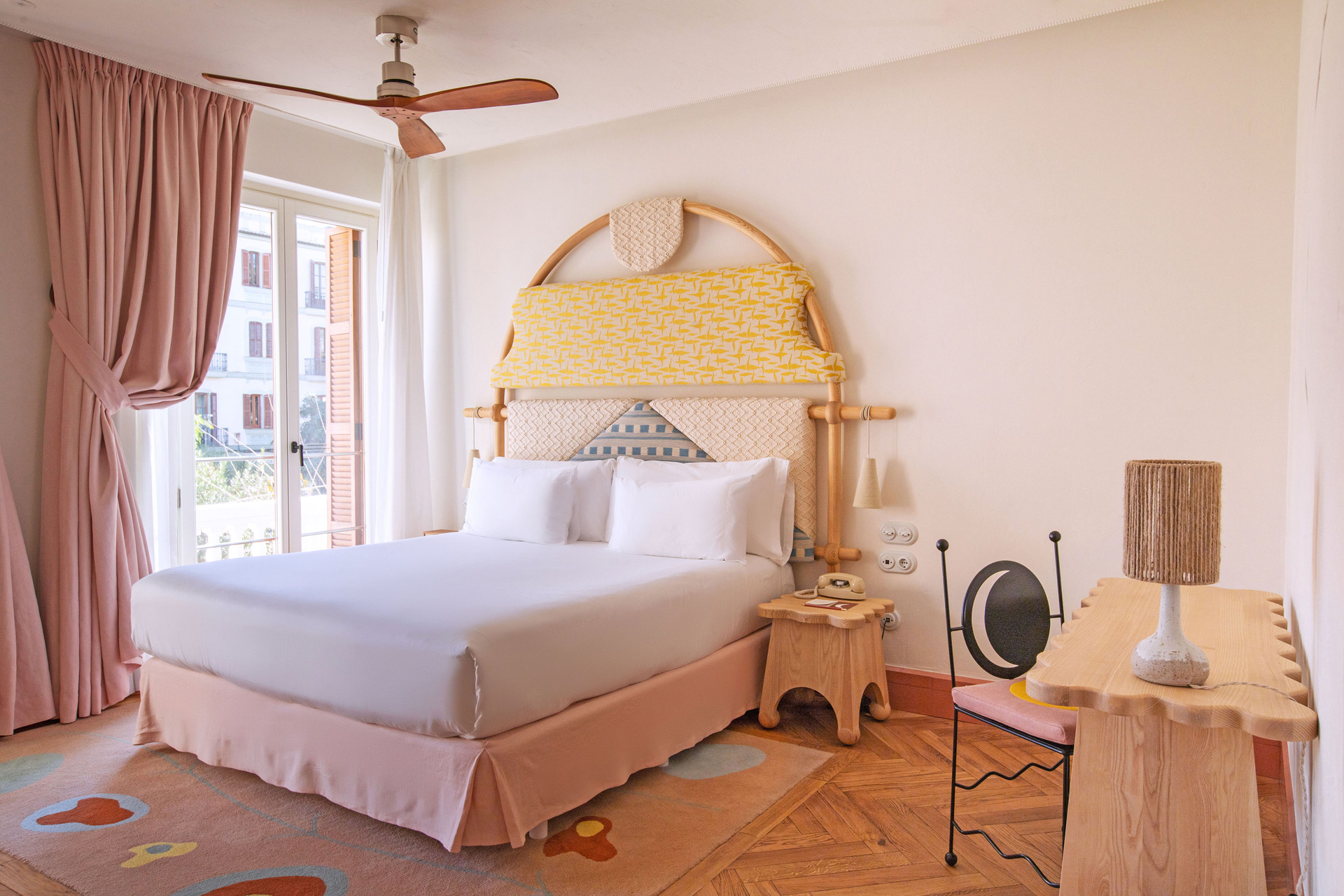 Visiting Ibiza This Summer? This Iconic Hotel Is Looking Chicer Than Ever
Montesol Experimental reopens for the summer season with a fresh look
For all of those heading to Ibiza this summer, the Experimental Group has reopened its storied five-star hotel, Montesol Experimental following an extensive renovation. Frequented by everyone from the boheme to the celebrity set from the 1950's onwards, it was a hotspot for the likes of Pink Floyd and Orson Welles. And now, thanks to its recent renovation across the 30 bedrooms and three suites, guests can lounge in lounge in luxury taking in the Ibizan sun once again. 
A Renovated Hotel Icon: Montesol Experimental Ibiza
As expected, the design takes inspiration from the bohemian spirit of the White Isle and was overseen by the acclaimed group collaborator and designer Dorothee Meilichzon. Inside the Neo-Colonial building, which dates to as 1933, is a palette of cool and tranquil colours that are set against playful patterns and fringing.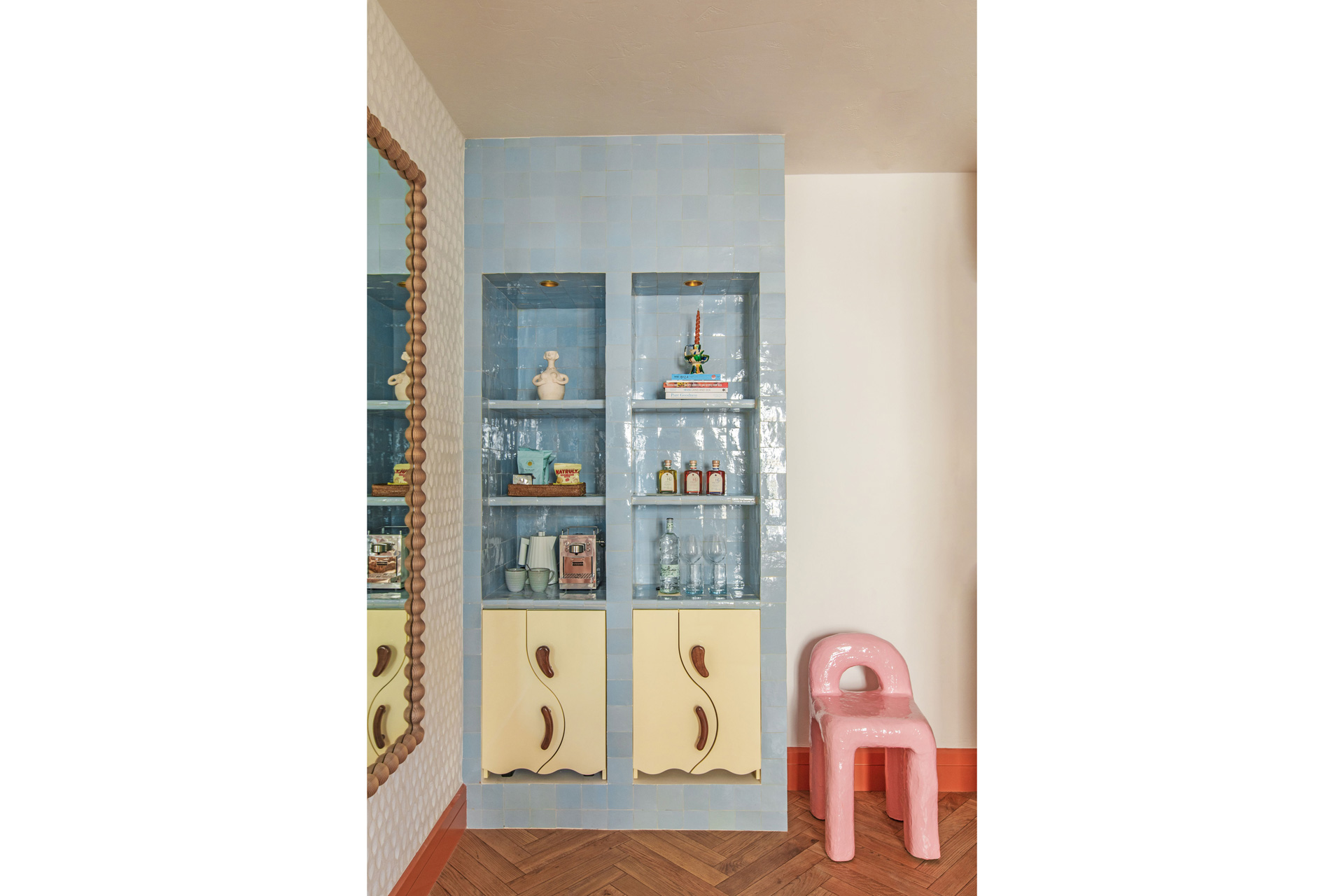 'After renovating the restaurant Sabbaba and rooftop in 2021, we have renovated the rooms of this mythical hotel of Ibiza, the first opened on the island. The neo-colonial building from 1933 is made of columns, pediments and arches, painted in pale yellow and white. The colour palette we have developed for the interior design uses the pale yellow of the outside, but according to the Ayurvedic principles, we tried cooling, calming colours inside the hotel to counterbalance heat outside. Solar colours in common areas, lunar colours in rooms, favouring the colours of white, blue, grey, light green and pastel hues,' says Dorothee Meilichzon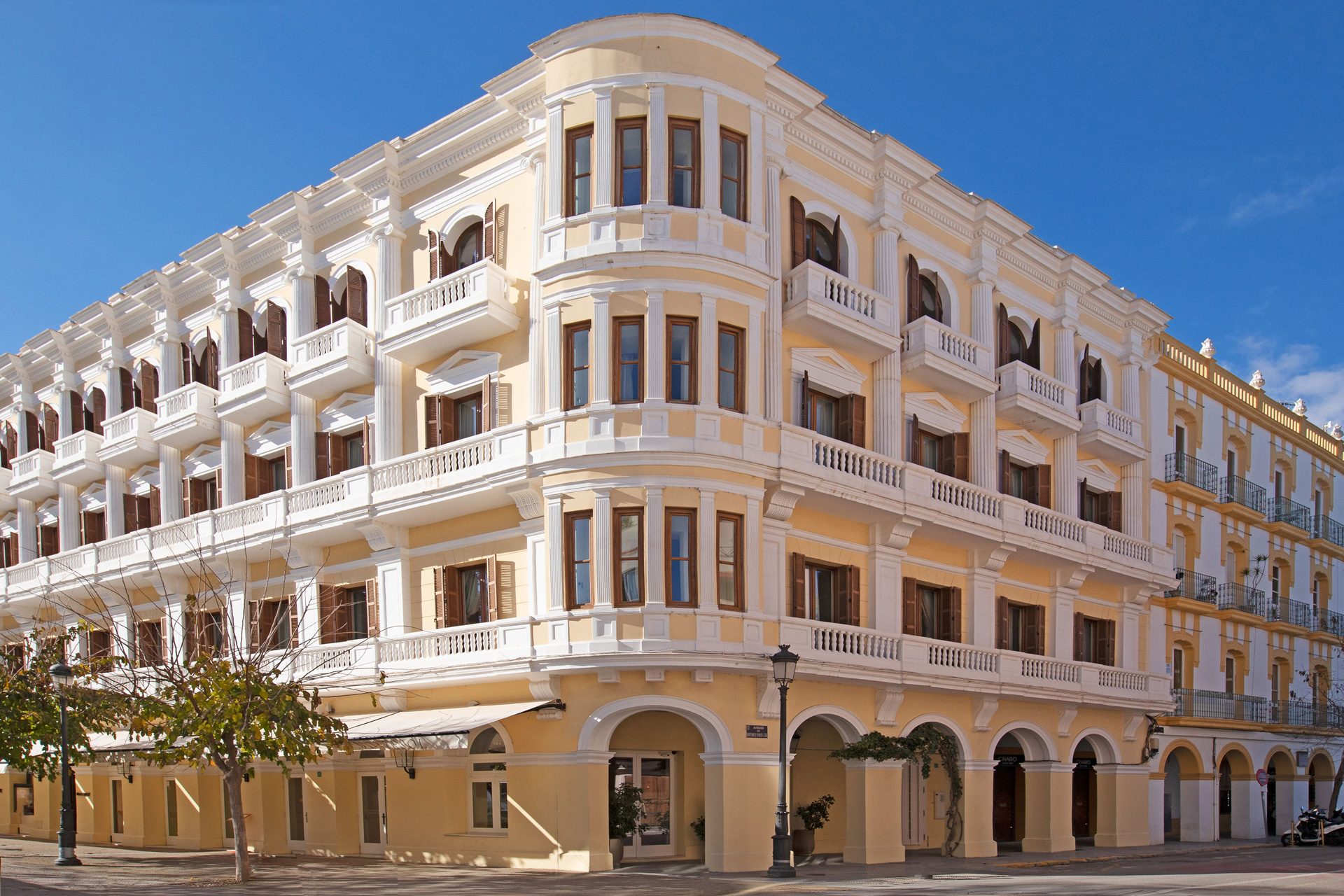 There's a nod to the cosmos too, with moon carvings, brass suns, celestial greys, light greens and pastel hues. These have been studded with design features and further textures, such as masks that have been crafted by Anna Alexandra in Mallorca, oh-so-cool Playdough Stools by Diego Faibre, and shell textures within the walls – carefully made by hand-pressing shells into the lime to shape, one by one, to reflect the hotel's proximity to the sea.
Playful elements continue, cue the bedroom wardrobe, where doors close as if they were jigsaw puzzle pieces, and they're finished with a high shine lacquer. The bathroom vanities made from Lava in France feature large mirrors in walnut and lacquer above, and these are against the another design highlight in the form of the tiles; using traditional Zelliges to cover the niches of the mini bar in shades of orange, brown and off white for that relaxed sun soaked vibe.
BOOK IT: Room rates start at £245, B&B. montesolexperimental.com
Images courtesy of Experimental Group / Karel Balas.