My Arbor: Inside Italy's Instagram-Famous Treetop Retreat
This Alpine retreat is the perfect autumn getaway
Ellie Smith takes some time out from the daily grind for a zen weekend at wellbeing-focused resort My Arbor, nestled within the treetops in the forested region of Plose, Italy.
Review: My Arbor, South Tyrol's Famous Treetop Hotel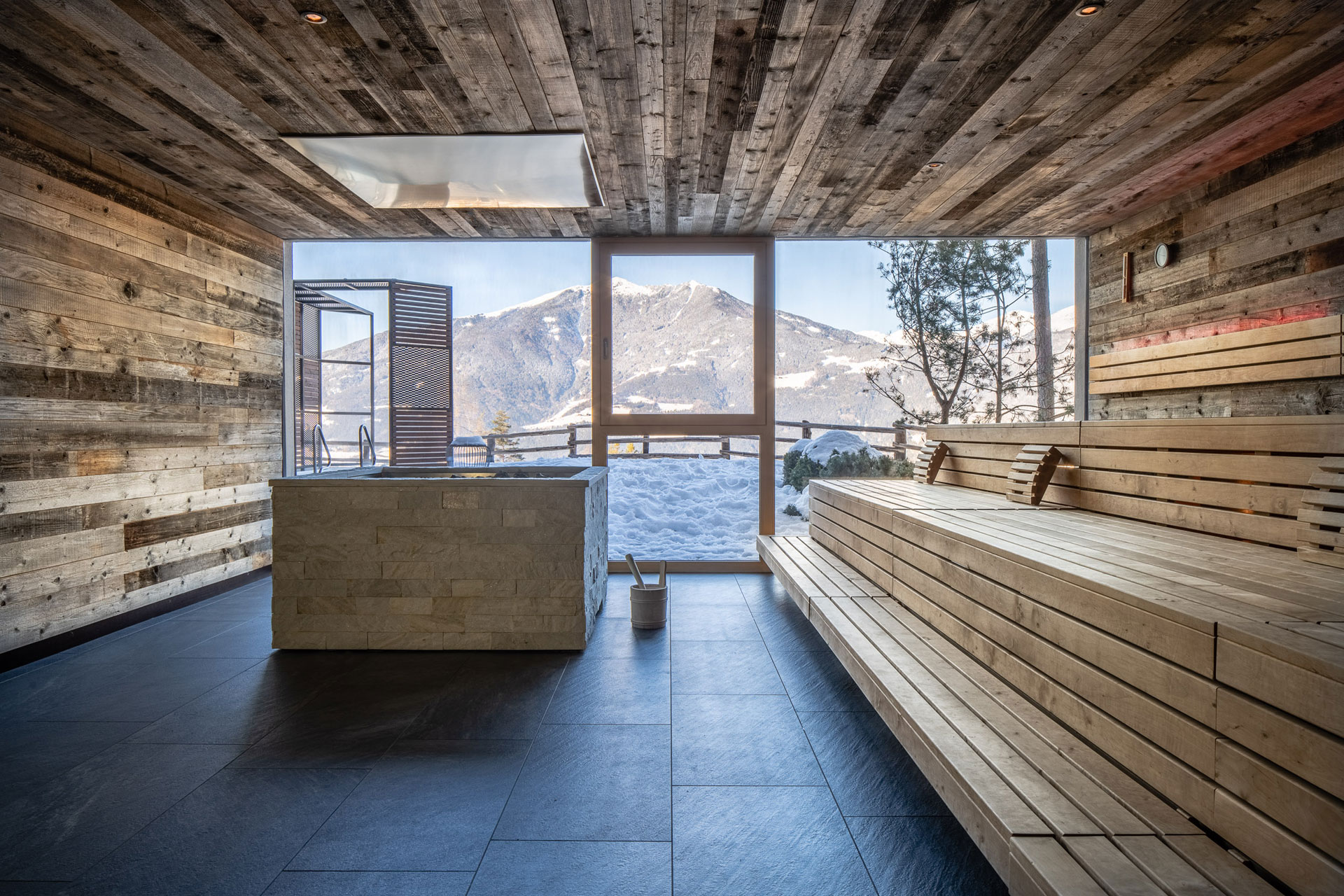 South Tyrol is often described as Italy's best kept secret. The country's northernmost region and the second largest, it's located 40km from the Austrian border, and has a distinctly Bavarian feel – unsurprising given it was once part of the Austro-Hungarian empire. Home to the Dolomites and endless swathes of greenery, the area has long been popular with skiers and hikers, but in recent years it has become something of a hub for Alpine spas, where outdoor pursuits come second to the primary goal: total relaxation. 
Nowhere is this showcased better than at My Arbor, a wellness hotel situated almost 1,000 ft into the mountains, overlooking the town of Bressanone. Since opening in 2018 under the helm of restaurateurs Markus and Renate Huber, the adults-only, all-seasons retreat has soared in popularity – both for sun-dappled, Aperol-fuelled summer breaks and for ski holidays during the winter months. We visited in October, a lovely in-between period where you can enjoy a bit of both: crisp sunny walks and outdoor lunches followed by cosy afternoons in the spa.
For those coming from the UK, your best bet is to fly to either Innsbruck or Verona – it's around an hour's drive from the former, or a scenic two-hour train to Brixen from the latter. It's a little off-the-beaten-track, but certainly worth travelling for, especially if you're in need of a real reset somewhere which feels far removed from everyday life. Even more so if, like me, home is the ever-hectic city of London. Upon arrival, it quickly became apparent that Brits are few and far between at My Arbor: the majority of guests are chic European couples hailing from Austria, Germany and Italy.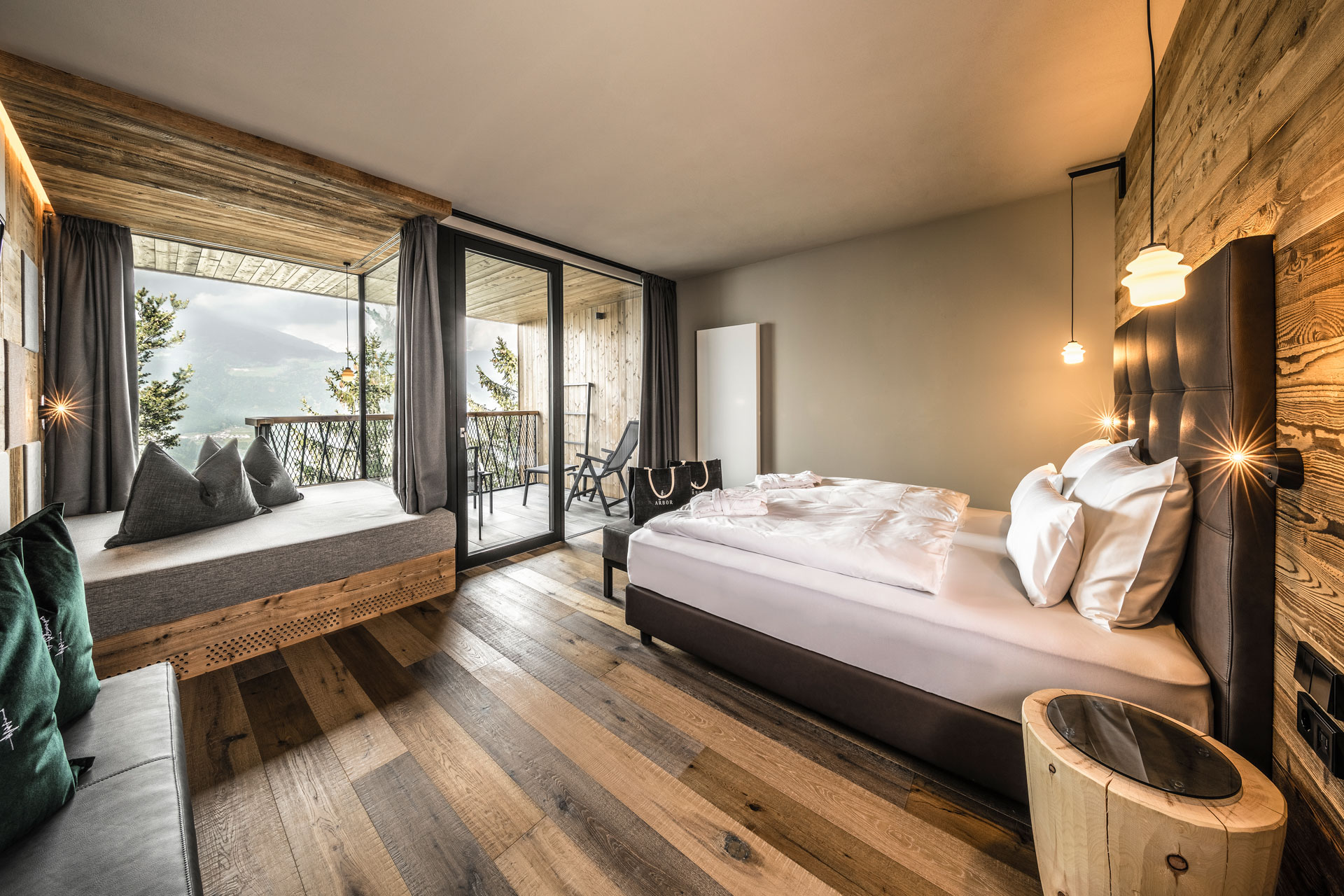 STAY
Built atop 25-metre-high stilts nestled within the fir trees, the hotel has a real sense of being immersed in nature, which creates an aura of tranquility from the outset. As the name suggests, trees are at the heart of My Arbor: trunks hang from the ceiling in the lobby, the reception desk is made from felled wood, and earthy, natural tones are the go-to. This creates the effect of bringing the outside in, helped by floor-to-ceiling windows throughout, boasting sweeping views of the Puez-Geisler peaks of the Dolomites.
Bedrooms range from a 38 m² Nest to a large suite with its own hot tub and sauna – all with a similar treehouse vibe. We stayed in the former, which, though the smallest of the room categories, felt spacious, with a minimalist Scandi vibe and neutral, woody interiors. Like the rest of the hotel, the views do the talking – best enjoyed from one of the dreamy daybeds, which are made for slow mornings with a book, snow-capped mountains as your backdrop. All rooms have balconies, comfy beds, Nespresso machines and TVs, plus bathrooms with rain showers. And whichever category you choose, you'll be looking out onto that same southwest view.
DO
Self-care is at the heart of this slow living paradise – stressed by the emphasis on 'my' within the hotel's branding. Sometimes hotel spas are an add-on, but here it is the centrepiece, spanning 2,500m² of space across two floors. The lower ground floor has an outdoor-indoor infinity pool which is big enough for a proper swim, plus a wellness studio with a well-equipped gym and a studio for classes ranging from yoga to gong baths and chakra rebalancing. 
But it's the level below where the real spa-ing takes place – and heads up, you'll have to leave your swimwear at the door. In true European style, it's a nude spa, though you can keep your towel on if you're feeling shy. It's worth braving: you could easily while away hours in this labyrinthine, stone-clad, subterranean spa: there are multiple saunas, plus a steam room, an outdoor pool, a cold plunge and a little snack bar with nuts, teas and juices.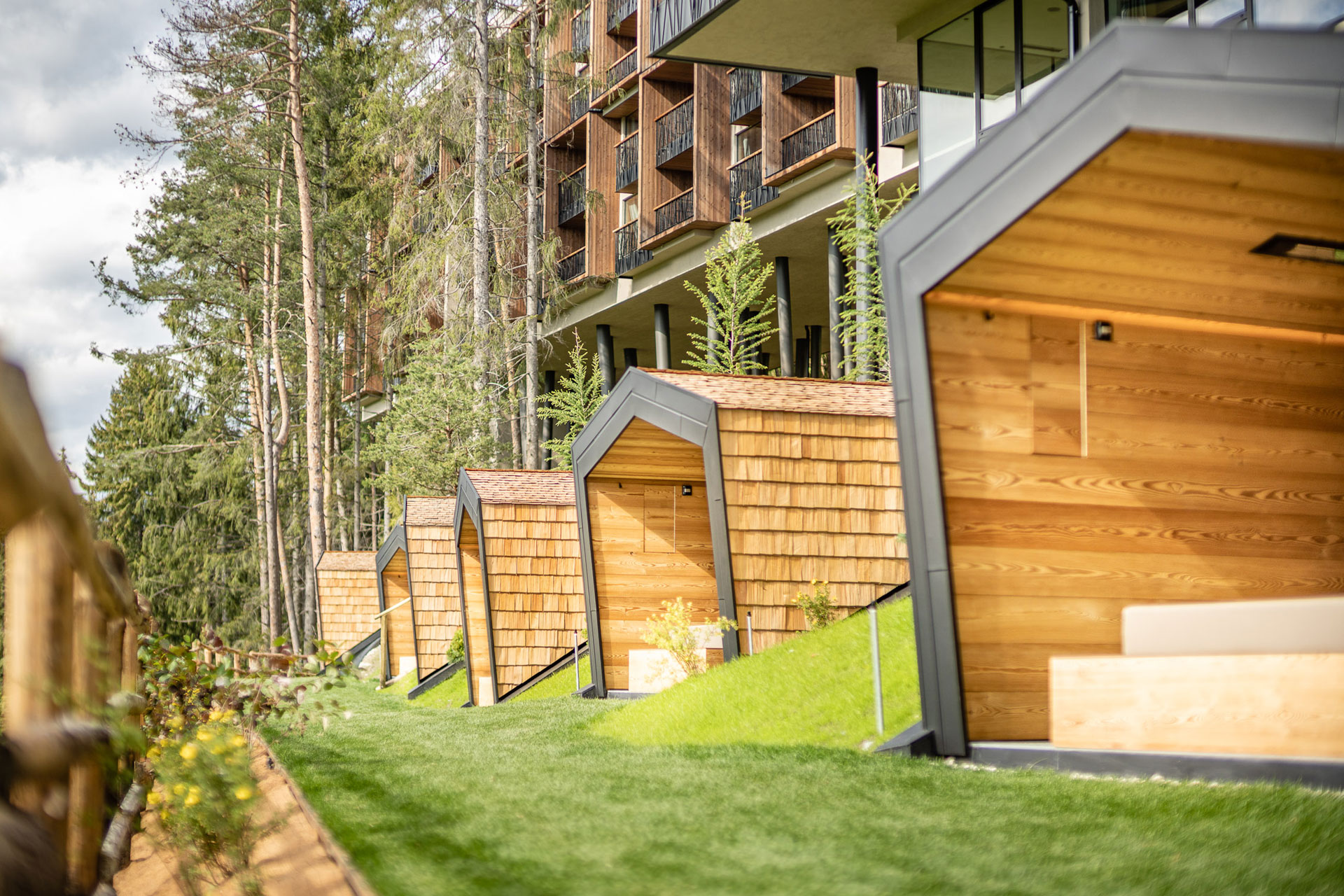 You can also join various 'sauna rituals', which increase in temperature throughout the day (something I wish I had known before turning up to the hottest, and having to sneak out sheepishly after approximately two minutes). My fiancé, who managed to withstand the heat, tells me it was a bizarre yet invigorating experience which involved a 'sauna master' dropping balls of ice on the stones and waving towels around to circulate the steam.
Afterwards, get your gown on and head to one of the relaxation huts, which you can book for two hours of pure chill, complete with blankets, heaters and a sunset view if you're lucky.
Aside from the spa, there are plenty of activities to get involved with here. Try mountain biking, get involved with a forest bathing session, or head out on your own for a hike – the hotel can provide a range of recommended routes, from all-day trails to short ambles with a halfway stop for food. In winter, My Arbor becomes a ski-in-ski-out hotel, with the nearby Plose resort just down the road, featuring mainly blue and red slopes alongside a couple of blacks, such as the Trametschm, South Tyrol's longest run.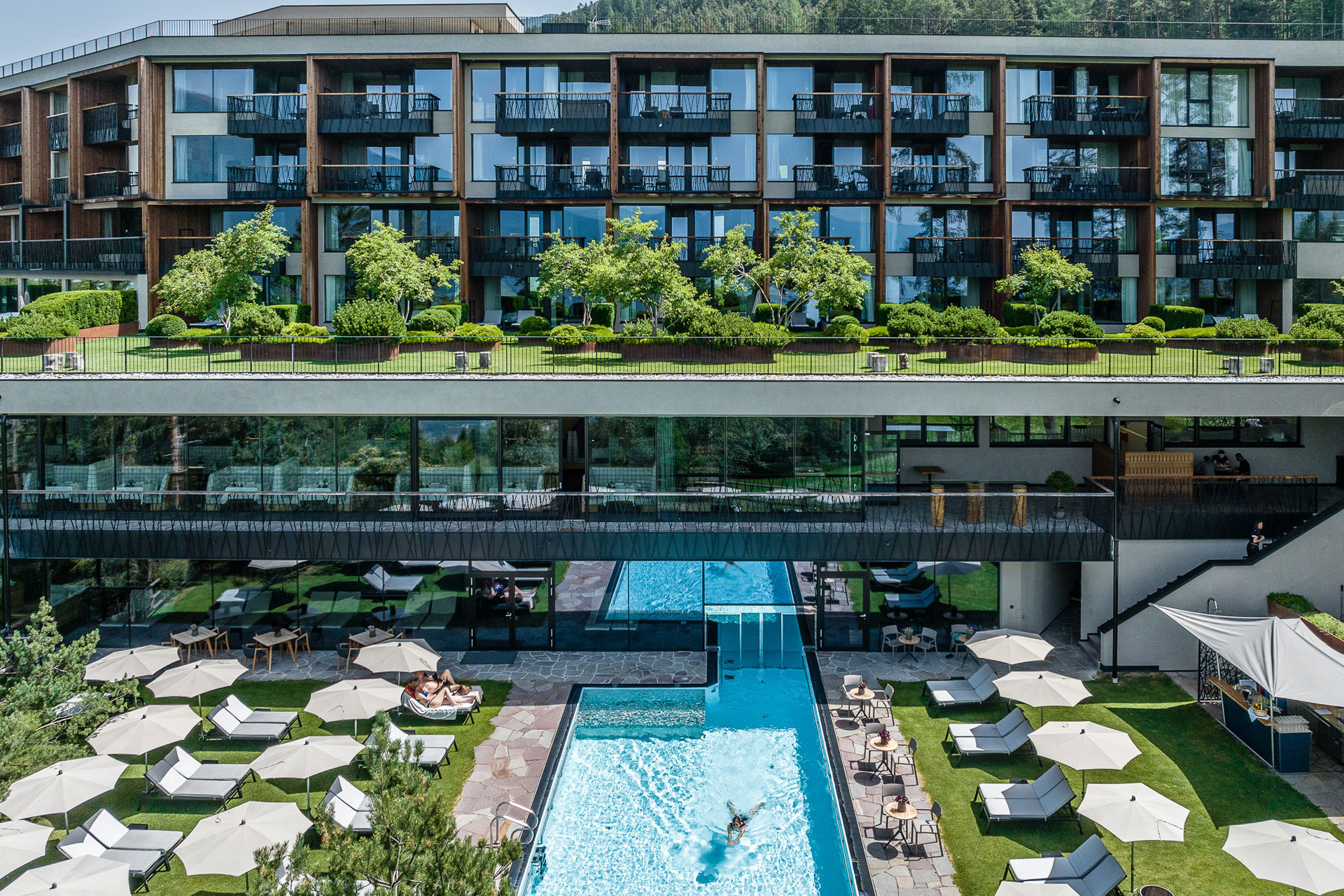 EAT
Lets be honest: often, the menus at wellness retreats are a little bit sad, but you won't go hungry at My Arbor, which offers nourishing yet hearty dining that blends Italian and Austrian cuisine. Rooms are generally booked on a half-board basis, which means breakfast and dinner is included – both served in the resort's buzzy restaurant. 
The breakfast buffet is notably impressive, offering everything from build-your-own granola bowls and fresh fruit to pastries and eggs, alongside made-to-order dishes like pancakes, and avocado on toast with spicy tofu. Each day has a theme – Saturday, for instance, is 'cheat day', where dishes on offer include French toast, and sausages with mustard (which, FYI, comes with a beer). That's our kind of wellness.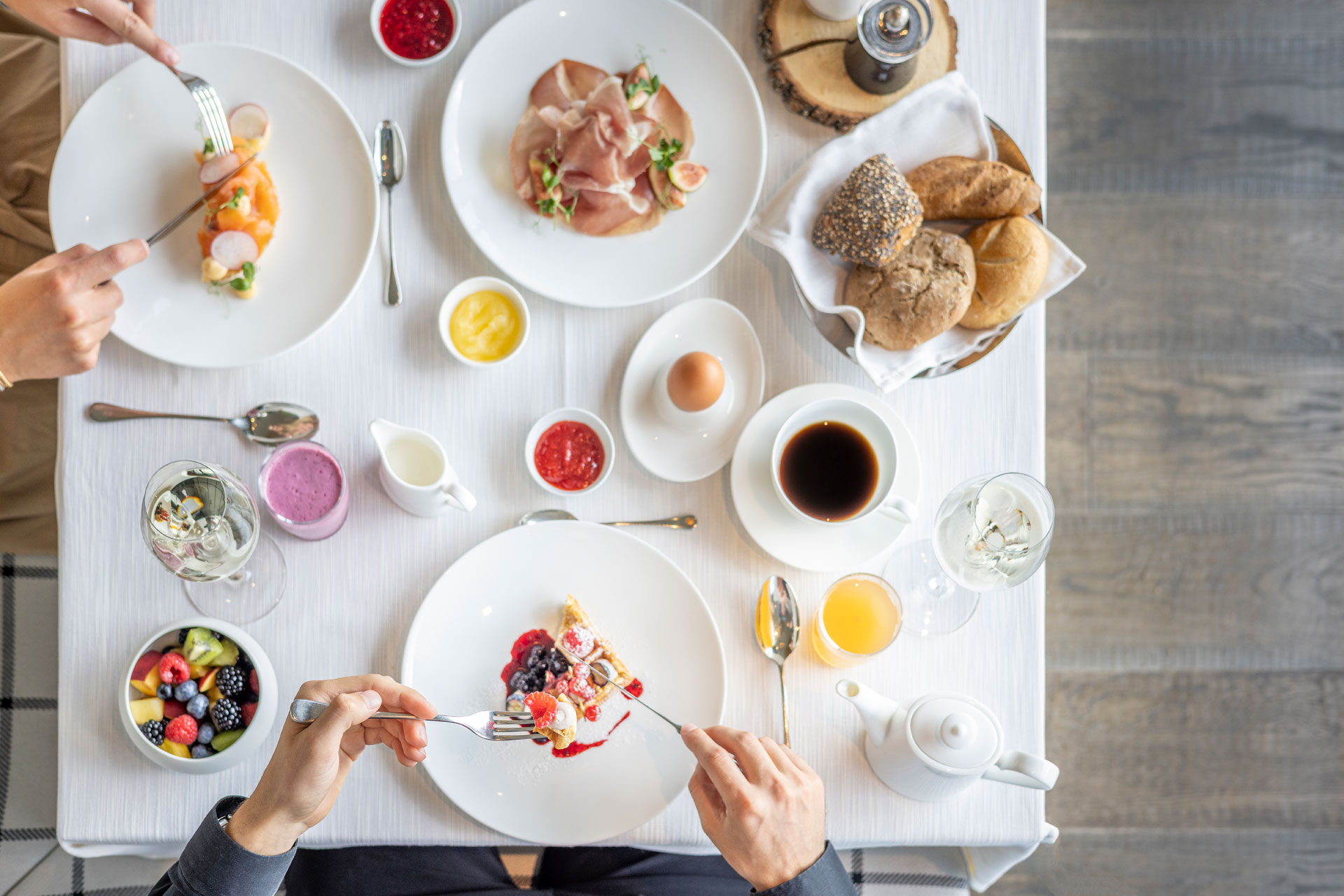 Dinner has a relaxed feel, with an a la carte menu featuring daily specials alongside hotel signatures. Dishes are small so you can essentially create your own tasting menu, with a wide range of different flavours: we ate truffle cacio e pepe, lamb with roasted potatoes, crispy salmon, parmesan gnocchi, aubergine parmigiana and more. A real highlight, too, is the salad buffet, where you can pile your plate high with fresh tomatoes, local cheese, roasted veggies and a variety of different breads, drizzled in olive oil produced at the hotel owner's farm in Albisano. Everything tastes fresh and good quality, and healthy without being punishing. There are also recommended wine pairings each day, many of which are produced locally, alongside an array of cocktails. After a couple of nights here, we began to feel like we were in an episode of The White Lotus (without the sinister aspect), nodding at our fellow guests and catching up with the friendly waiters about our day.
If the weather plays ball, lunch on the outdoor terrace is a must – think burgers, generous salad bowls and some of the best sweet potato fries we've ever tasted. Be sure also to factor in cocktails at the bar, a stylish space decked out with plants and hanging lights. 
THE FINAL WORD
My Arbor is a wellness retreat for people who want to prioritise feeling good, without having to give up all their favourite treats. After four days of sauna-ing, walking and yoga, paired with lots of good food, a few glasses of vino and a large dose of lying horizontal, we returned to London feeling genuinely rejuvenated, feeling like the walking embodiment of Country & Town House's motto: a life in balance. 
BOOK IT:
Standard room at My Arbor starts at Euro 245 per person (based on 2 ppl sharing) including half-board and full access to Spa and wellness activities. my-arbor.com