A sojourn in the beautiful British countryside comes with many pleasures and surprises: you're never too far from a stately home, sprawling gardens or lush landscapes to explore, and you can even indulge your passion for arts and culture, says Rowena Marella-Daw. This leisurely road trip commences in Rutland, England's smallest historic county, then meanders along coastal North Norfolk. Bracing coastal breezes and strolling along golden sandy beaches help the mind to unwind. Nature and wildlife abound during a brisk ramble, rewarding you later with delicious regional cuisine made with the freshest local ingredients.
DAY ONE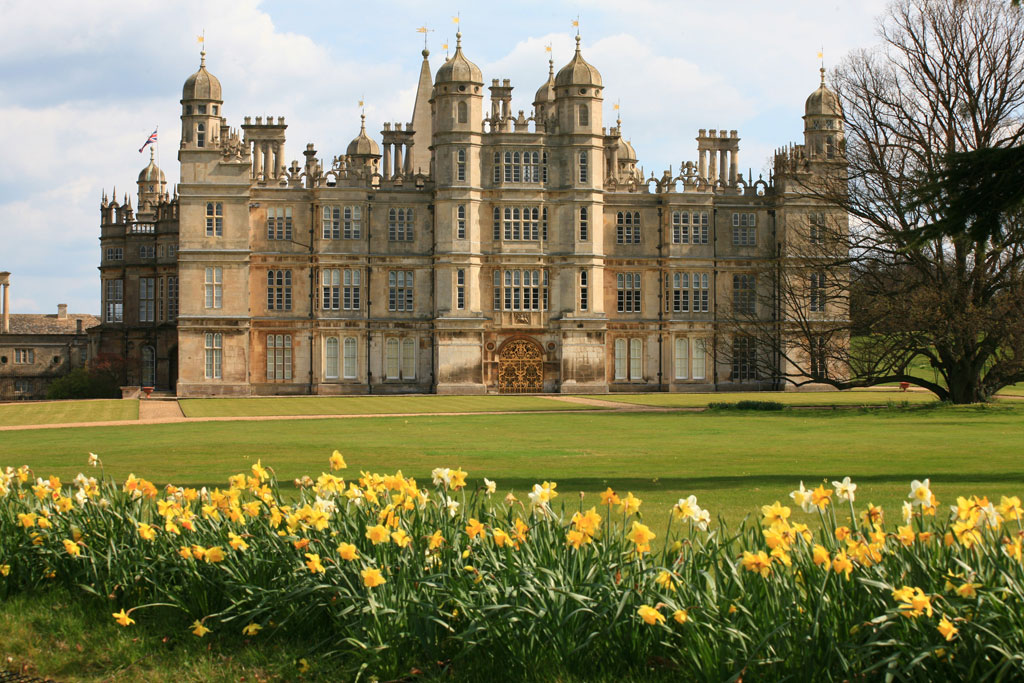 VISIT
Burghley House is a magnificent Tudor mansion set within historic Stamford. Built by Sir William Cecil, Queen Elizabeth's Lord High Treasurer, the main building's 17 state rooms are crammed with nearly 400 paintings, sculptures, period furnishings, ceramics, and rare objects. Most notable are the paintings by Italian Old Masters amassed by John, the 5th Earl of Exeter and later on by his great, great grandson Brownlow, the 9th Earl of Exeter, during their continental Grand Tours.
Start at the ground floor's fascinating Old Kitchen, showcasing 18th and 19th century copper 'batterie de cuisine'. On the first floor, one opulent chamber leads to another in a counter-clockwise direction, starting with the North wing. The magnificent Bow Room depicts scenes from Roman history, while the Heaven Room is Antonio Verrio's jaw-dropping wall-to-ceiling masterpiece of gods, goddesses and one-eyed cyclops. In total contrast next door, the breathtaking Hell Staircase mural, Verrio's pièce de résistance, depicts the Grim Reaper with a cat's gaping mouth as the portal to hell. Burghley House, surrounded by its beautiful gardens and parkland, is indeed one of England's finest stately homes. burghley.co.uk

RELAX
After spending a few hours at Burghley House, the comforts of Hambleton Hall beckon. A mere half-hour drive away, this idyllic retreat ensconced within Rutland Water's peninsula provides the ideal seclusion. Built in 1881 as a hunting lodge by Walter Marshall, the Hall was transformed into a hotel and restaurant in July 1980 by present owners, Tim and Stefa Hart, when they purchased the 17-acre estate in 1979.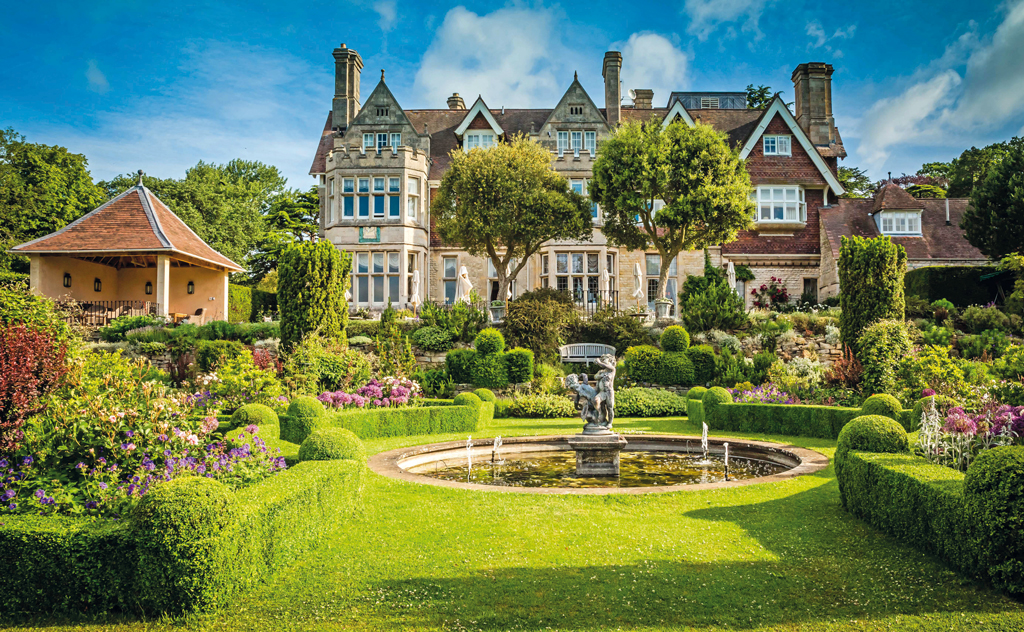 Times have changed indeed, and there isn't a dead fox in sight. Instead, cosy lounges with plush sofas and roaring fires induce relaxation, while a languorous alfresco afternoon tea in the midst of manicured gardens paints a quintessentially rural English tableau, complete with sheep grazing on emerald pastures. All 15 rooms and two suites are individually styled with varying colour schemes, dainty prints and monogrammed linen to evoke classic elegance. The best ones overlook the garden, grounds and lake.
DINE IN STYLE
Hambleton Hall's pride and joy is its restaurant, which has impressively kept a Michelin Star for 37 years. And since taking the helm in 1992, head chef Aaron Patterson has kept the accolades coming, including four AA rosettes. Guests expect nothing less than exquisite food, and this it delivers with dishes such as the flavourful Roast Grouse, Blackberry and Star Anise Puree, and the Pan Fried Fillet of Seabass, Burrata, Pumpkin Risotto and Cepes. Breakfast is more special with a selection of special pastries baked by Hambleton's award-winning bakery. Hambleton Hall is a member of the Relais & Châteaux and Pride of Britain. hambletonhall.com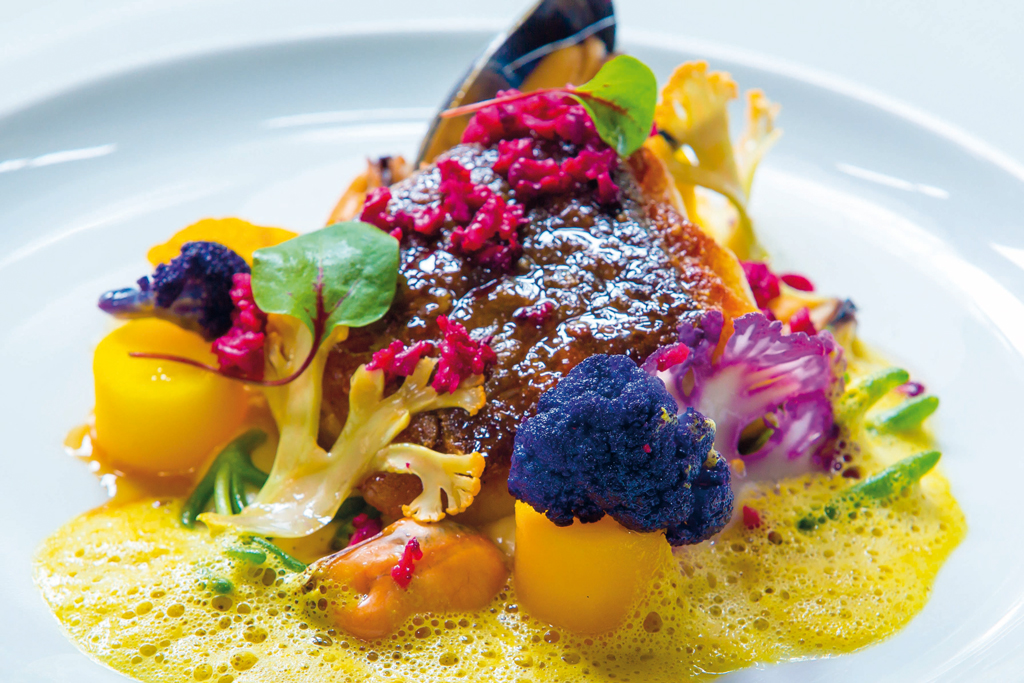 DAY TWO
STOCK UP
Before heading off, pop in to Hambleton bakery in nearby Oakham and stock up on scrumptious sweet and savoury treats. The speciality here is Rutland Pippin, an apple-shaped pie (filled with Lincolnshire sausage meat, ham hock, Bramley apple and Stilton cheese), which garnered master baker Julian Carter's enterprise the title 'Britain's Best Bakery' in ITV1's 2012 series. From here, make a pit stop in Stamford, an ancient town where timber-framed buildings stand side-by-side with 17th and 18thcentury stone buildings.
HEAD EAST
Head east towards Wells-Next-the-Sea in North Norfolk, past King's Lynn and Sandringham. The journey takes just under two hours, and the sense of anticipation grows as you get closer to the coast. Head east on the A148 and follow signs going north towards Little Snoring, Great Snoring and Great Walsingham, to arrive at your next destination, The Cattle Shed, tucked away in a narrow country lane between Wighton and Binham.
CHILL OUT
Far from civilisation but close to the sea, the Cattle Shed is a chic converted barn designed for intimate getaways with friends, family or just the two of you. Bright and airy, the spacious open-plan space seamlessly integrates the lounge, dining area and kitchen, but the focal point is the stylish deVol kitchen equipped with a Smeg fridge and cooker. The large kitchen island is an ideal hub for socialising, preparing and enjoying meals together. Rustic charm and character come from original features: exposed timber rafters, brick and flint walls, matched by Chesterfield sofas for a touch of classic comfort. The master bedroom and three further bedrooms all have ensuite bathrooms, and patchy WiFi makes digital detoxing much easier. A hamper filled with Norfolk treats welcomes guests, but if you fancy feasting on fresh catch, head to Wells-Next-The-Sea. norfolkcottages.co.uk

INDULGE
Wells-Next-The-Sea is home to The Wells Crab House. A labour of love from Kelly and her husband, Chef Scott Dougal, this intimate seafood restaurant is big on flavour and the freshest fish, crabs, mussels, lobsters and oysters supplied daily by local fishermen. An enticing daily menu scribbled on oars makes you drool with seasonal dishes, many of which have exotic influences, such as the Tempura Tuna Bites, Piña Colada Cured Smoked Salmon and Mahi-Mahi with a Thai Noddle Broth. For an authentic taste of the sea, go for 'The Big One', a sharing seafood platter of dressed crabs, kiln-smoked salmon, smoked sprats, crevettes, cockles, crayfish tails, roll mop herring, smoked prawns, smoked trout, salmon peppered lollipop. The bar serves great cocktails and Norfolk's finest gins.
DAY 3
EXPLORE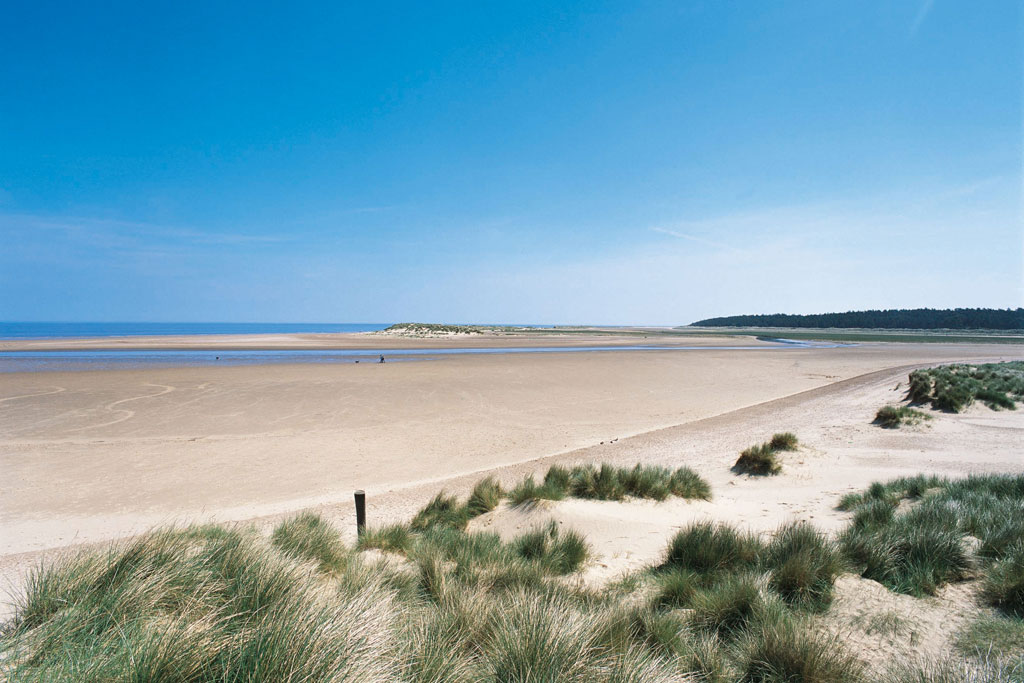 Wells-Next-The-Sea is popular for its award-winning beach and crabbing spots. Saunter along fine golden sand stretching as far as the eyes can see. A clutch of candy-coloured beach huts line the starting point of Wells beach, but what distinguishes this coastline are its undulating sand dunes set against dense Corsican pine forests. The Wells beach forms part of a 50-mile coastline designated as an Area of Outstanding Natural Beauty between Mundesley to the east to Snettisham to the west.
Keep walking west past more sand dunes and you'll find yourself in Holkham Bay with its diversely beautiful coastal terrain. Traipsing along mudflats, saltmarshes and shallow streams during the summer months is heaven for humans and dogs alike, while horse riding along the beach is also an option. A variety of flora populate the saltmarshes, such as Sea Aster, Sea Lavender, and samphire, a special seaweed-like delicacy in North Norfolk. Birdwatchers will be pleased to find the area populated by migratory birds and grazing wildfowl.
And if your stamina allows you to walk back to Wells beach and the town, a well-deserved lunch of highly recommended French's Fish n' Chips awaits, best enjoyed sitting along the quay, where the Albatros, an old Dutch cargo vessel, is permanently moored.
48 Hours on the East Sussex Coast
RECHARGE
The Victoria Inn, a period lodging belonging to the Holkham Estate, is conveniently situated within walking distance of Holkham beach. Twenty rooms are split between 'The Vic' and the Ancient House, with four charming suites and a spacious attic room suited to families. While a majority of the rooms are quite small, they provide a comfortable base from which to explore Holkham Hall, the gardens and the vast and beautiful Holkham National Nature Reserve and beach. Well-behaved dogs are allowed to stay in the room at The Victoria, but not in the Ancient House.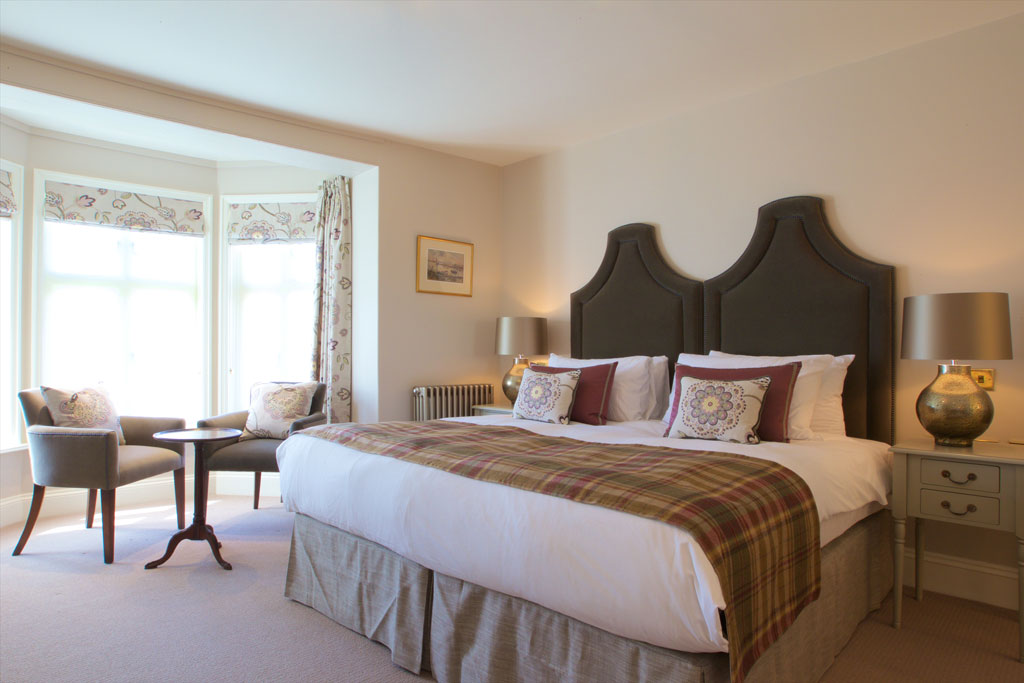 NOURISH
The Victoria Inn's main restaurant and bar's wooden floors and furniture evoke an old-world charm, although the bright and airy conservatory dining room is a better option during dull, rainy days. Fresh produce, meat, game and seafood are sourced from local farms and fishermen, allowing the chef to change special dishes on a daily basis. A well-balanced selection of meat, seafood and vegetarian fare satisfies discerning palates, and the breakfast offerings, such as the healthy smashed avocado on sourdough toast, poached eggs, toasted sunflower seeds and harissa, fuels the body for a busy day. The Courtyard café next to Holkham Hall also serves mouth-watering comfort food, such as a hefty lasagne, wholesome salads and side dishes. In North Norfolk, it's not about artsy food. It's about well-prepared, honestly good, quality cuisine.
DAY 4
DISCOVER
Holkham Hall has to be North Norfolk's finest landmark – a jewel in the 25,000-acre estate encompassing the Holkham National Nature Reserve, which stretches between Burnham Norton to the west to Blakeney in the east. For 400 years, generations of the Coke family have cultivated the land and shaped its landscape, notably the forest where the 3rd Earl of Leicester planted pine trees in the late 19th century. In the midst of this natural beauty lies Holkham Hall, a Palladian style mansion built in the 18thcentury by Thomas Coke, the First Earl of Leicester.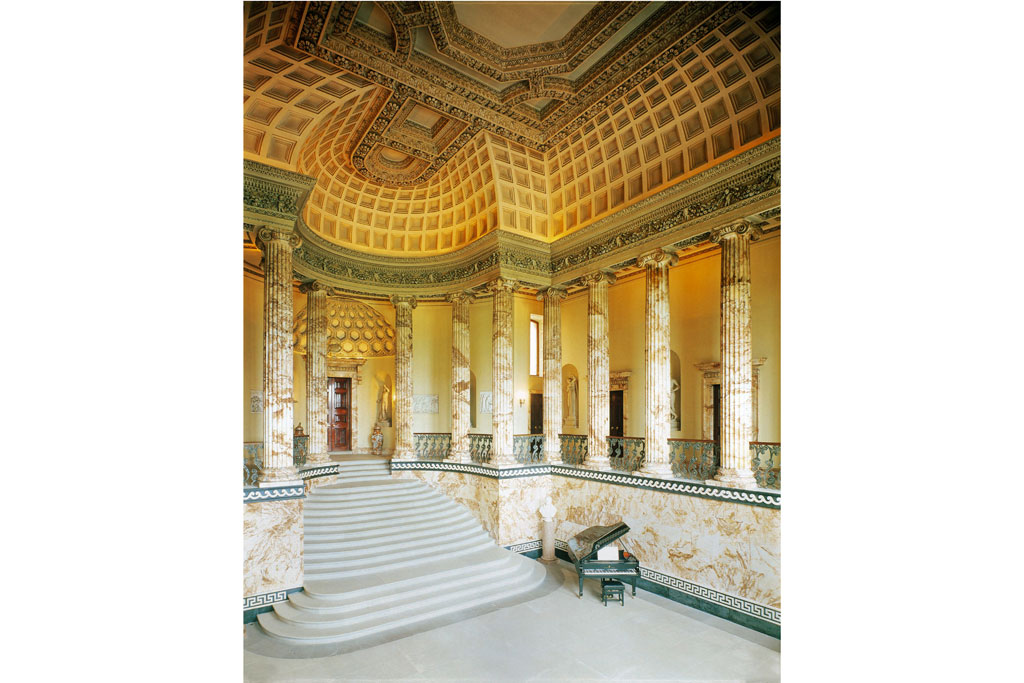 The Marble Hall is a grand entrance where the ceiling mirrors that of the Roman Pantheon. Imposing pillars carved from Staffordshire alabaster adorn the staircase leading to the staterooms. Ancient Roman statues sculpted between the 1st and 3rdcenturies AD greet visitors with authoritative poses, and while they are subjects of admiration, in Victorian times their finely shaped nude figures were draped for modesty. Other staterooms are lavished with elaborate tapestries, collections of rare books, manuscripts, and paintings from Van Dyck, Rubens and Gainsborough. Holkham Hall's current resident, Thomas Edward Coke, the 8th Earl of Leicester, continues to uphold Holkham's heritage alongside maintaining the estate as a sustainable enterprise that nurtures and protects bio-diversity. holkham.co.uk
GET GOING
It's worth adding another day to the journey to visit charming Burnham Market and coastal Blakeney for a boat ride to observe seals at Blakeney Point. The A1 is the main artery linking Rutland in the East Midlands with North Norfolk. With a combination of rolling hills, sweeping coastlines, and a dose of culture, history and art along the way, this road trip promises to relax, enrich and inspire. And don't forget to bring wellies and binoculars – plus, a good appetite.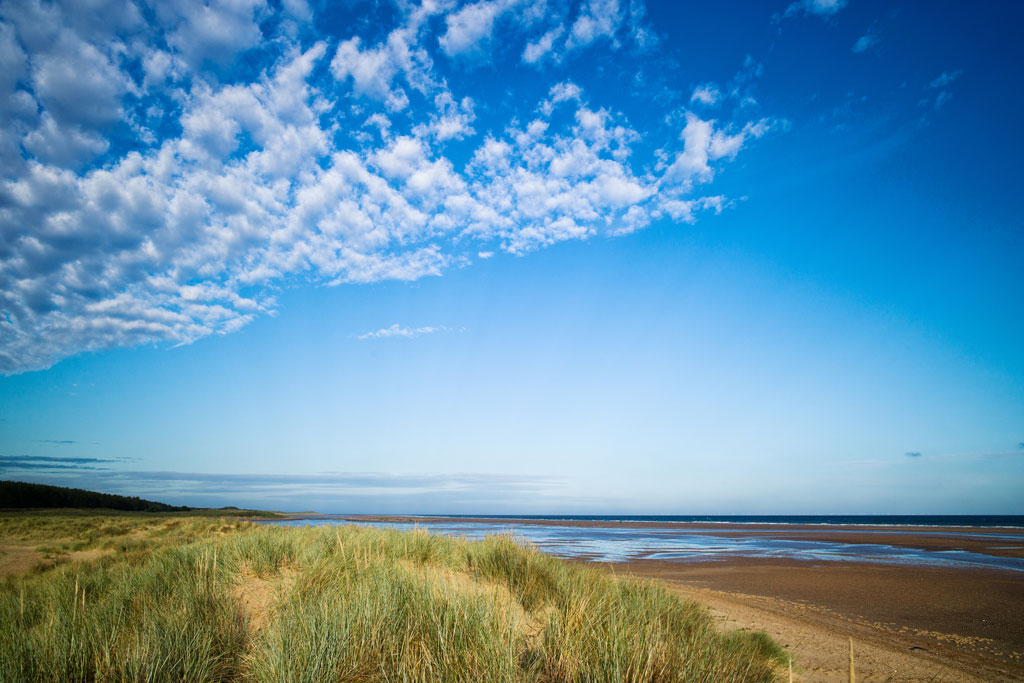 MORE TRAVEL:
48 Hours in North Devon / Spring in the UK: Where to Visit / California Road Trip
---