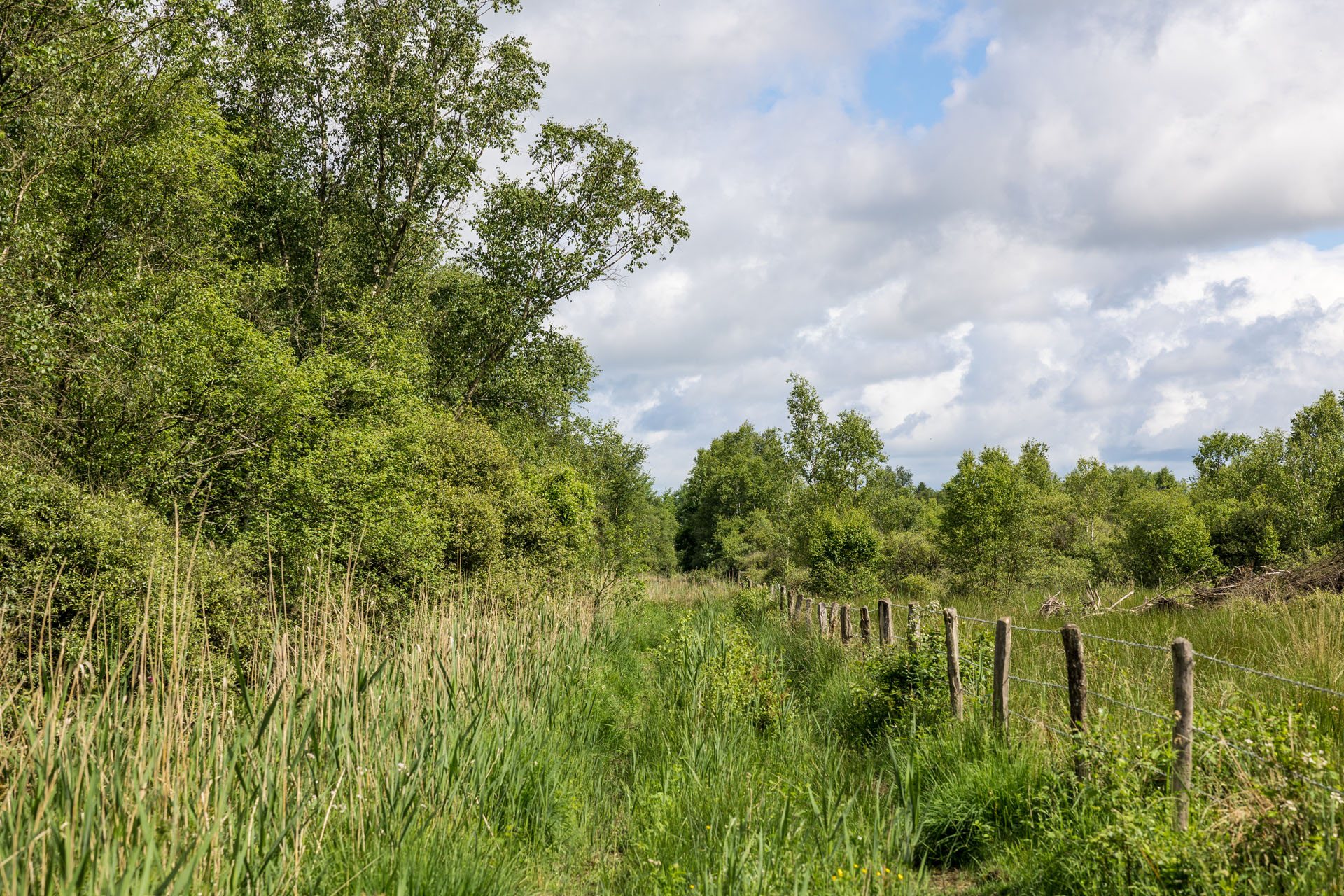 Orne, Normandy is the Cotswolds of France
---
This hidden gem is the home of Camembert and cider
Where do Parisians escape for the weekend? Jeremy Taylor explores Orne on a motorbike – the Cotswolds of France
Orne, Normandy is the Cotswolds of France
Ever wondered what it was like in the Cotswolds 40 years ago – pre Jilly Cooper, Soho Farmhouse and gastro pubs? The Orne is a sleepy, undiscovered region of rural Normandy offers a rare glimpse of an idyllic past.
Compared to the coastal regions of Normandy, Orne is a relatively overlooked department just 50 miles south of the Caen ferry port. While crowds naturally flock to the D-Day beaches, nearby Orne offers untouched countryside, quiet backroads and picturesque villages all stuck in a Gaelic timewarp.
A secret retreat worth discovering
Sat in the courtyard of La Maison d'Horbe in enchanting La Perriere, an hour north-east of Le Mans, I'm starting to wonder if I've stumbled onto a film set. A tearoom stuffed with quirky antiques, L'Horbe's charm is only surpassed by La Perrier's village square itself.
Local Jean-Luc is explaining why Orne is a secret retreat for Parisians, just two-and-a-half hours by car from the capital. "What's not to like? It is home to Camembert, cider, perry and vast regions of open space that lifts the soul. This a France few people discover."
He's right. And I hesitate to recommend La Perriere because it is, without doubt, the most perfect village I've visited in decades – anywhere. Just a handful of tourists wander the lanes, there's no tacky souvenir shop and the only thing moving fast is a flock of swallows dive-bombing for crumbs.
The village is part of a Bohemian outpost in south west Orne, where authentic restaurants and art galleries aren't overrun by Instagram chefs and mainstream artists – it's the real deal. This is genuine, cultured rural France that has to be seen to be believed.
Getting there
My journey started at Caen two days earlier, with an overnight crossing from Portsmouth with Brittany Ferries. Many people prefer to travel to France by Eurotunnel but there's still something magical about pulling back the cabin curtain as a new country emerges on the horizon.
Most of the crew on the Mont St Michel ferry are French, so it feels like the holiday starts the moment you drive on board. Dine a la carte in Les Romantiques restaurant, or plan the next day's route over a coffee in the Café du Festival. If it's sunny, passengers can pop up on deck and marvel at the Normandy coast.
The ferry docks early, so before heading south to Orne I ride west to visit the D-Day beaches. Utah was the landing point for 21,000 American troops on June 6, 1944, with many more parachuted in. The immaculately-kept cemetery is a poignant reminder of those who lost their lives fighting for freedom.
A few miles east, there's time to sit and contemplate in the atmospheric grounds of Le Petit Jardin near Porte-en-Bessin – a bistronomique French restaurant serving exquisite Normandy food. Set in a decidedly English-style garden, this romantic hideaway is the perfect place to ease yourself into the French lifestyle – and language!
It's ideal for a remote and authentic escape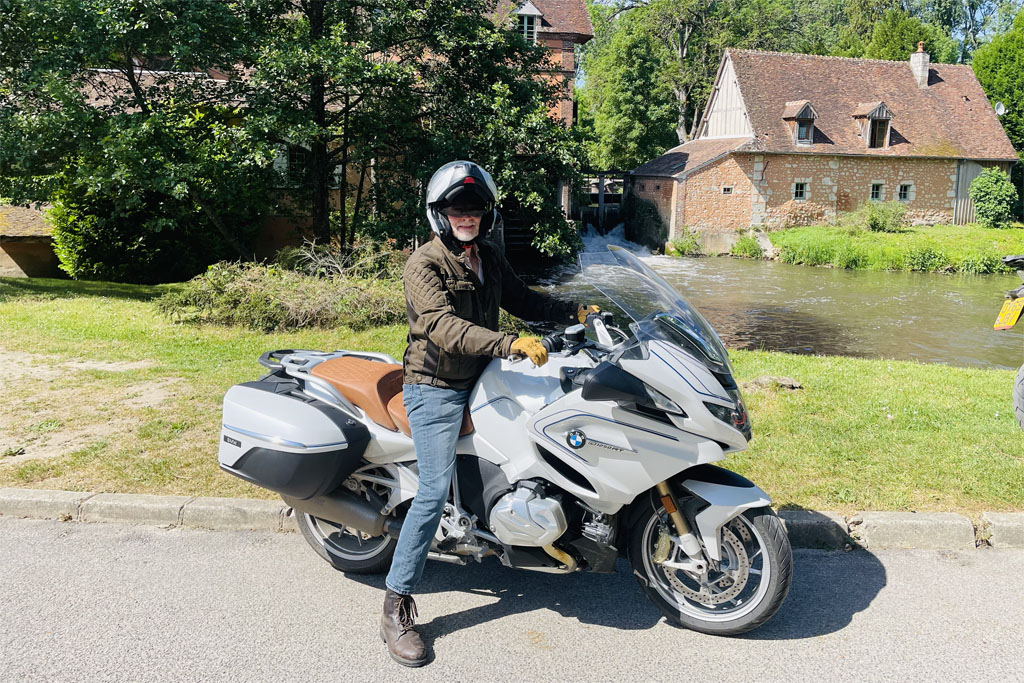 Bypassing busy Bayeux, I then take the D6 road south for an hour to my first overnight stay, at Le Manoir de Benedicte, a mile or so from Pont d'Ouilly, near Cahan. I'm only skirting the edge of Orne but already the scenery has slowed my ride to a relaxed pace.
The grounds of this restored manor house raise the bar even higher. Overlooking a small valley with a river, this beautifully restored property is an unexpected, eclectic mix of decorative styles. Relax in the cosy salon, enjoy the swimming pool set in a walled vegetable garden, or prepare to walk off the epic breakfast in a baronial-like dining room.
Ten minutes away is Café du Caillou. Set in a spectacularly remote location above a gorge, Caillou is one of those places tourists rarely stumble across and long to find. Ingredients are local – even the ice cream is homemade – and the staff delightful. They provide a pen for guests to scribble thoughts on the loo wall!
The home of Camembert and cider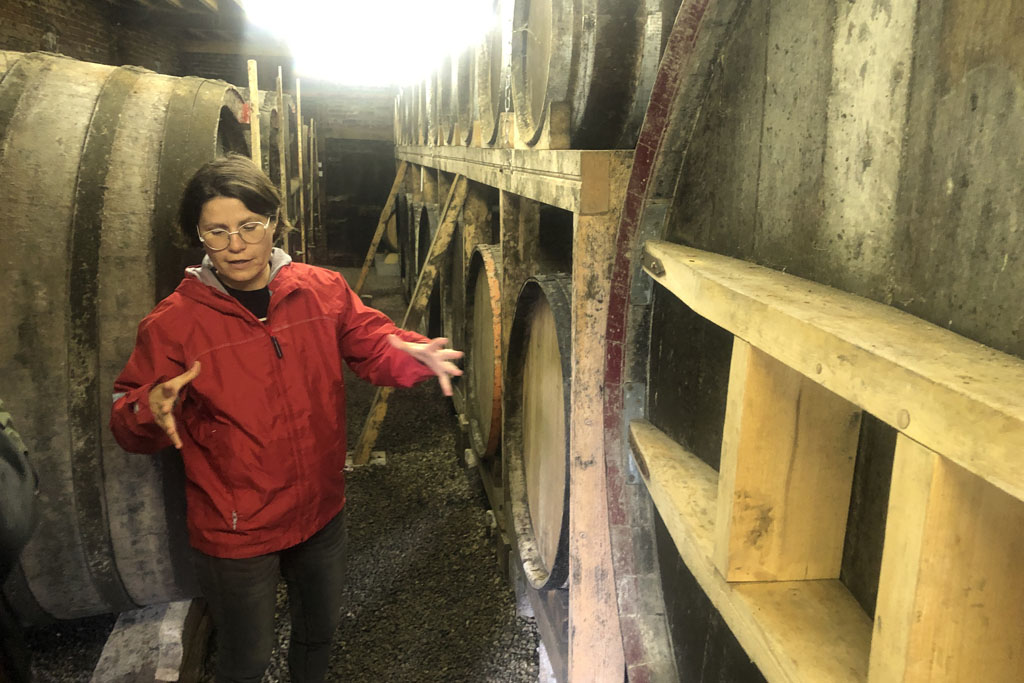 I'm away early the following morning to visit the tiny village of Camembert and discover everything there is to know about one of France's most famous cheeses. Surrounded by happy cows munching on lush pasture, the village museum traces a tasty story that dates back to the French Revolution. It's the best €4 a foodie can spend.
If there's still room after the obligatory tasting, book in for a cider and calvados spectacular at nearby Les Vergers de la Moriniere farm, near La Fraisnaie Fayel.
Tucked away in the middle of nowhere, they've been making a tipple here for five generations. It's very much a working farm where visitors can unravel the true story of Normandy brewing from owner Astrid Hubert.
A taste of the good life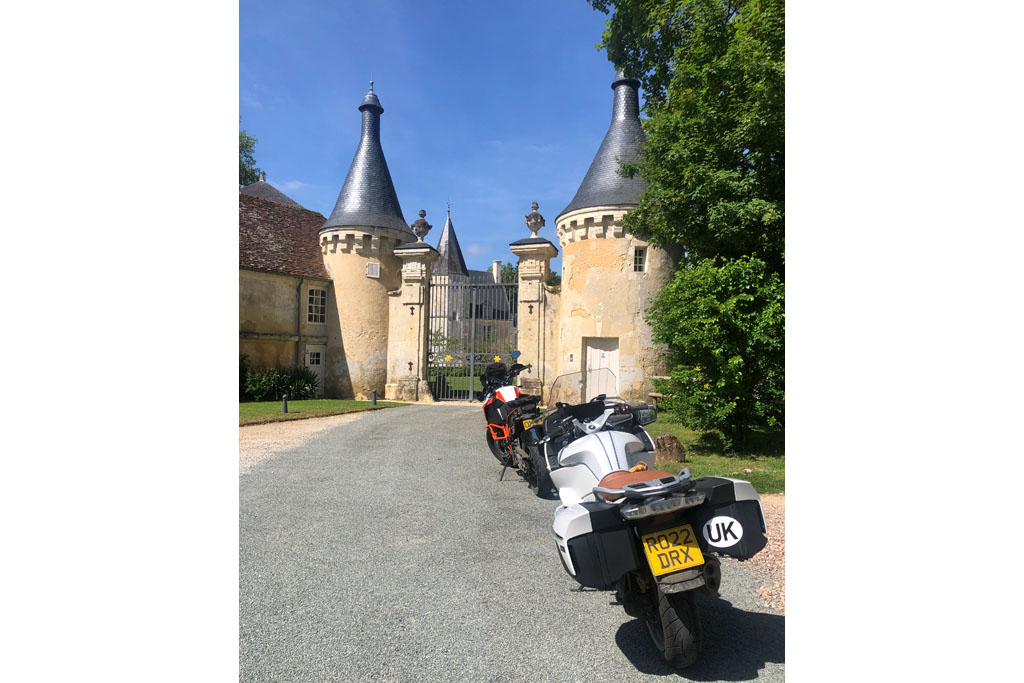 Resisting a sample, I ride an hour south-west to the Perche Regional Park – the epicentre of all things Orne. Along the way are countless medieval walled towns, mid-week farm markets and more than my fair share of slow-moving tractors.
Le Manoir de la Moussetiere is a perfectly formed chambre d'hotes run by the affable Alain Barbe. Built in the 16th century, the winding staircases and low beams transport guests back to a different era.
Outside, peaceful gardens are the perfect place to relax with the family Labrador at your feet, sheltering from the mid-day sun under a well-positioned parasol. If you have an interest in anything automotive, be sure to enquire with Alain…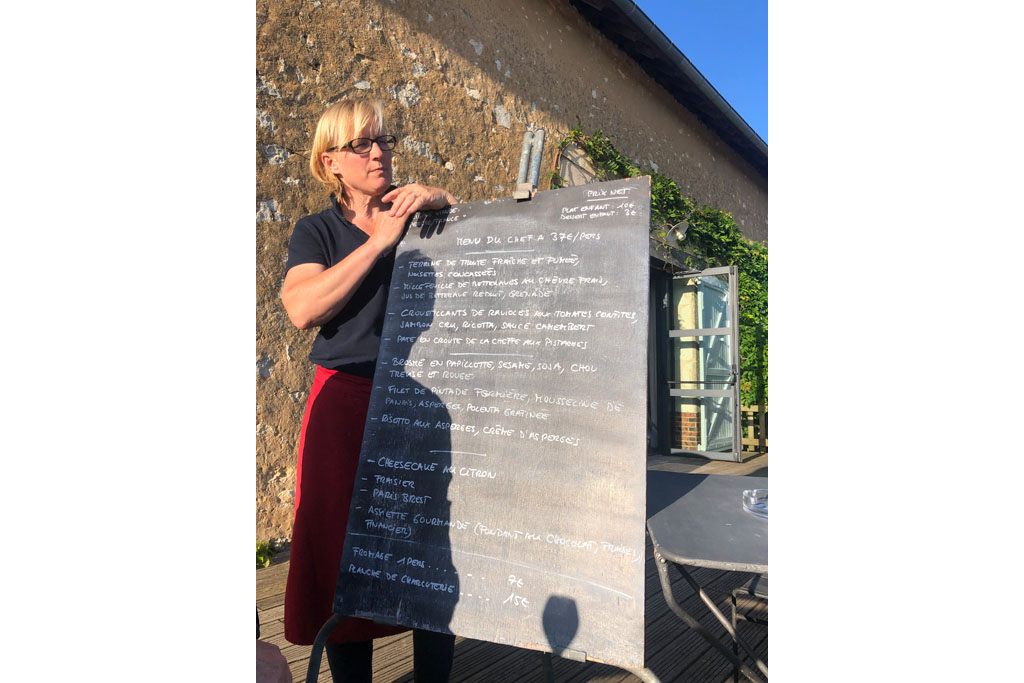 Tiny Boissy-Maugis village nearby doesn't offer a restaurant but a few miles down the road, hidden up a quiet lane, is Le Bistrot des Ecuries. Part of a working equestrian stables, this is another slow-cook, hidden gem, the quality of the food only surpassed by the warmth of the welcome. Atmosphere, value and service.
Alternatively, the recently-opened En Gare restaurant (02 33 83 98 97) at nearby Bellou-sur-Huisne is situated in the town's former railway station and offers one of the best burgers I've tasted.
Final word
Awash with rich pastureland, thick forests and delightful towns at every turn, Orne is secret Normandy that deserves to be discovered – just don't tell everybody.
BOOK:
Brittany Ferries offer several routes from England to France, including Portsmouth to Caen. Find out more about the Orne region at orne-normandy-travel.co.uk
Featured image: gettyimages
READ MORE: 
Review: The No-Flight French Microbreak / Escape To The French Countryside In This Dreamy Bastide