Paris-born chef Thomas Piat heads up the kitchen at 14 Hills, a newly opened restaurant, bar and deli located in the heart of the London. This marks a return to the UK for Piat, who most recently worked in Paris overseeing the launch of Hélène Darroze's most recent opening, JOíA. Here are his favourite places to eat in the French capital.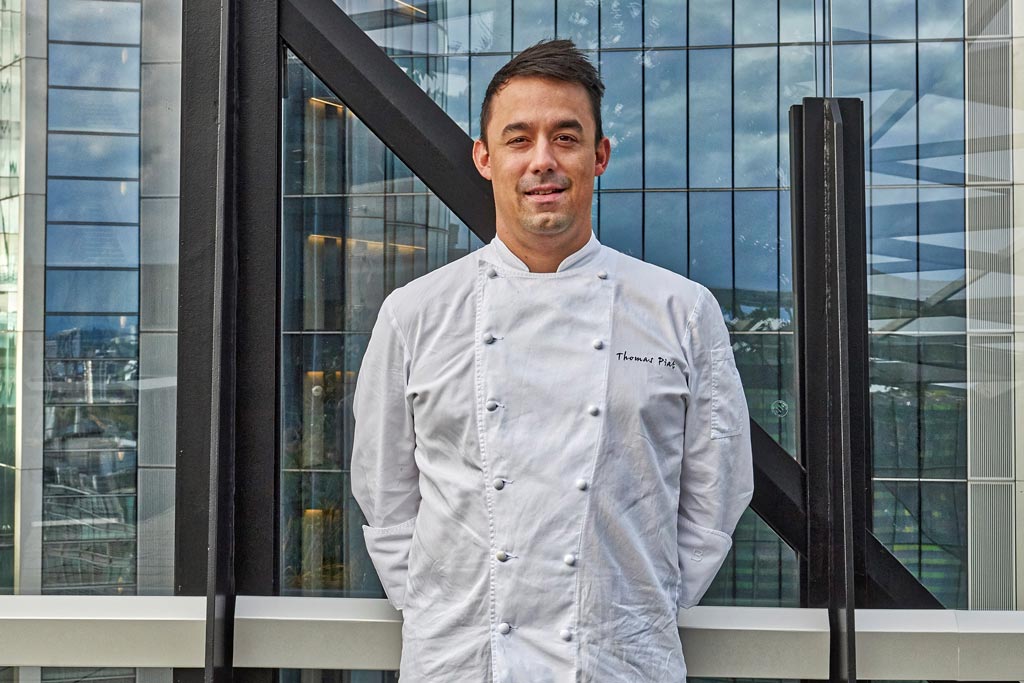 If you're looking for something to dive into straight off the Eurostar, look no further than Chez L'Ami Jean, a long-running restaurant that is worth your time. Stéphane Jégo's cooking is full of flavour and surprises. Be sure to try the signature dishes which include soaked house-salted cod and the famous rice pudding. Book a few days in advance to ensure you get a table and if you are feeling really hungry try the tasting menu.
Fancy something a little more intimate? Set across two floors, Jòia offers a casual, warming experience. Expect exclusively sourced wines from female winemakers and a great selection of hearty mains such as suckling lamb confit and brioche, and foie gras stuffed chicken with roast garlic.
This culinary powerhouse from chef David Rathgebe is well known for being one of Paris's best bistros. David works alongside the seasons and mixes traditional French dishes such as Toulouse sausage and white bean stew and rolled calf's head. Come with room for desert and expect to be blown away by the chef's excellent floating island or melting chocolate fondant.
Yaya is the nickname given to a grandmother in some Mediterranean countries so expect traditional family recipes with large sharing plates alongside impressive cocktails.
Le Verre Vole is one of Paris' most popular wine bars providing natural and unfiltered wines, accompanied by expert advice. If you fancy a sit-down meal on one of their few tables, reserve a spot in advance.
Frédéric Duca worked in a range of prestigious kitchens before opening Rooster in the 17th arrondissement of Paris. It is often described as 'fancy food without the fuss' – amazing wine and honest Parisian food.
More Paris Food & Drink Recommendations / Best Hotels in Paris / Pigalle Area Guide
---