The international fashion designer and Auckland girl on her favourite places.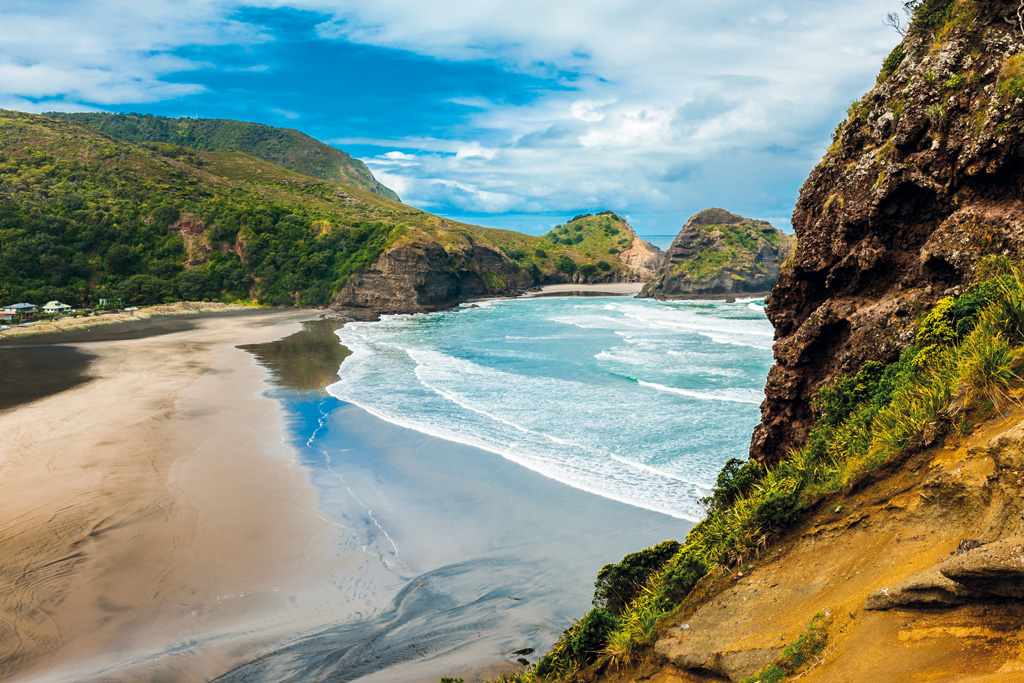 Piha Beach
I am at my happiest on the beach. New Zealand has the most wonderful ones and I cannot get enough of them. I arrive in the morning and leave at night-time. I also love that there are no restaurants on the beach and that there's only sand, water and greenery. It makes New Zealand beaches feel so rural and almost wild.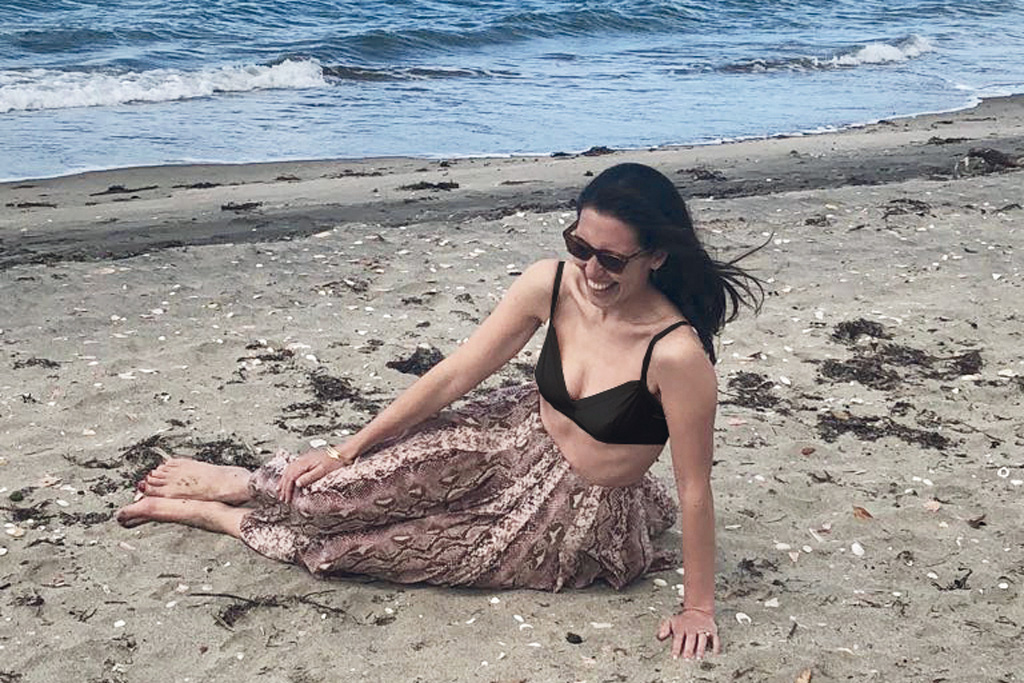 Rangitoto Island
Sitting in front of our most iconic and widely visible landmark of Auckland, I love that from most places in the city you can spot Rangitoto – it is such a reminder of home. What I love most of all is listening to stories about historic beaches which were built on the island in the 1920s and '30s. Settlements consisted of private holiday dwellings and boatsheds as well as communal facilities such as paths, a swimming pool, community hall and tennis courts.
As a result of a prohibition order on further building in 1937, the remnants of the Rangitoto beach communities are now irreplaceable artefacts of New Zealand's architectural and social history. Sometimes you can spot these homes from afar and I love thinking about what it must have been like travelling onto the island in the '20s or '30s and having Rangitoto as your getaway.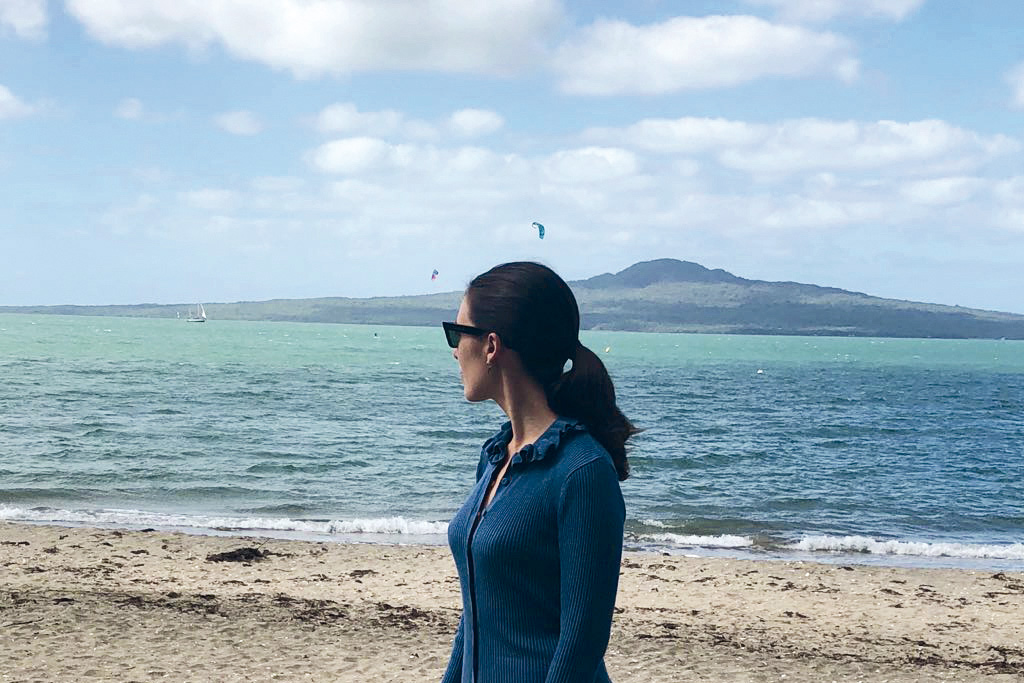 The Island Grocer in Waiheke
Waiheke Island is 40 minutes by boat from Auckland City. It is a haven of vineyards, olive groves and beaches. I visited all of them. The ones dotted around the island of Oneroa – Palm Beach and Onetangi – are perfectly small and quaint yet long enough for planning a proper walk with a picnic. Stock up at The Island Grocer, on the main strip of stores on the island, which has amazing brands and fresh produce that you can take over to the beach. New Zealand's home-grown Lewis Road Creamery and its delicious butter was just one of the brands I fell in love with when I tried it.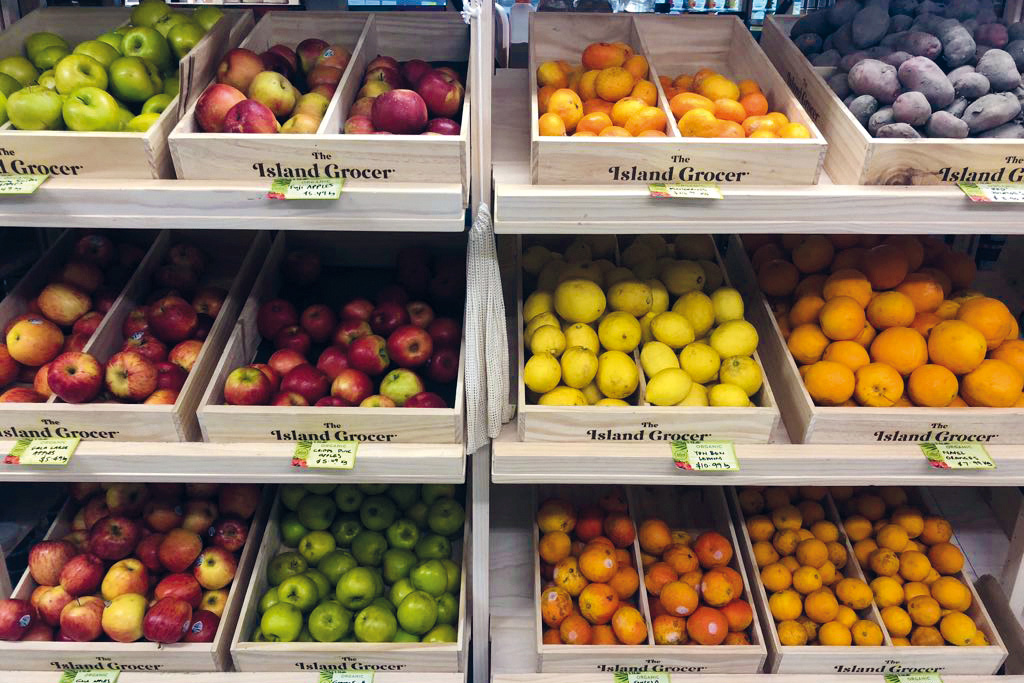 Pohutukawa Tree
I love the very sight of a pohutukawa tree – it reminds me of home, that summer has arrived and Christmas is on its way. Anything nostalgic that has Mother Nature attached to it still takes my breath away. You find a pohutakawa on the beach, growing out over sand. Lazy days sitting under pohutukawa shade on the beach is the best description of a real New Zealand summer.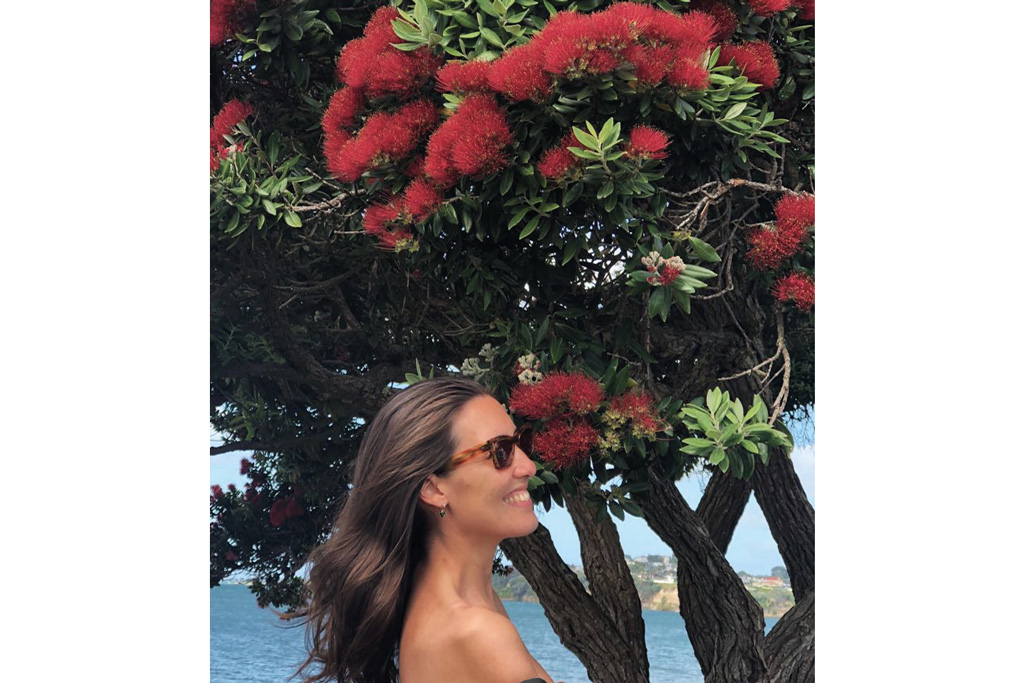 City Water
In Auckland City you are surrounded by water. Walking around the bays means going from one city beach to another, I love how they link. It is the most beautiful and windy walk – and at each bay you can find restaurants, cafés and all things very NZ.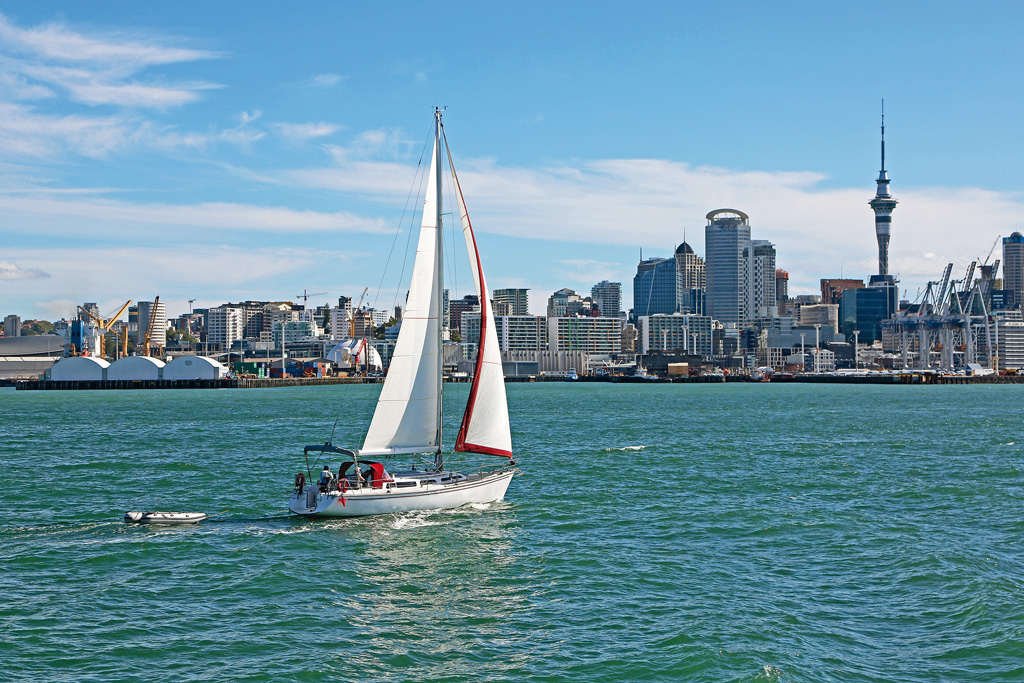 Bare feet
Walking around in bare feet is such a local thing to do! I love every part of having my feet on the ground and always feel so relaxed. You are in a city yet you are next to water and on quiet streets surrounded by greenery and fresh air –
it gives everything a sense of calm.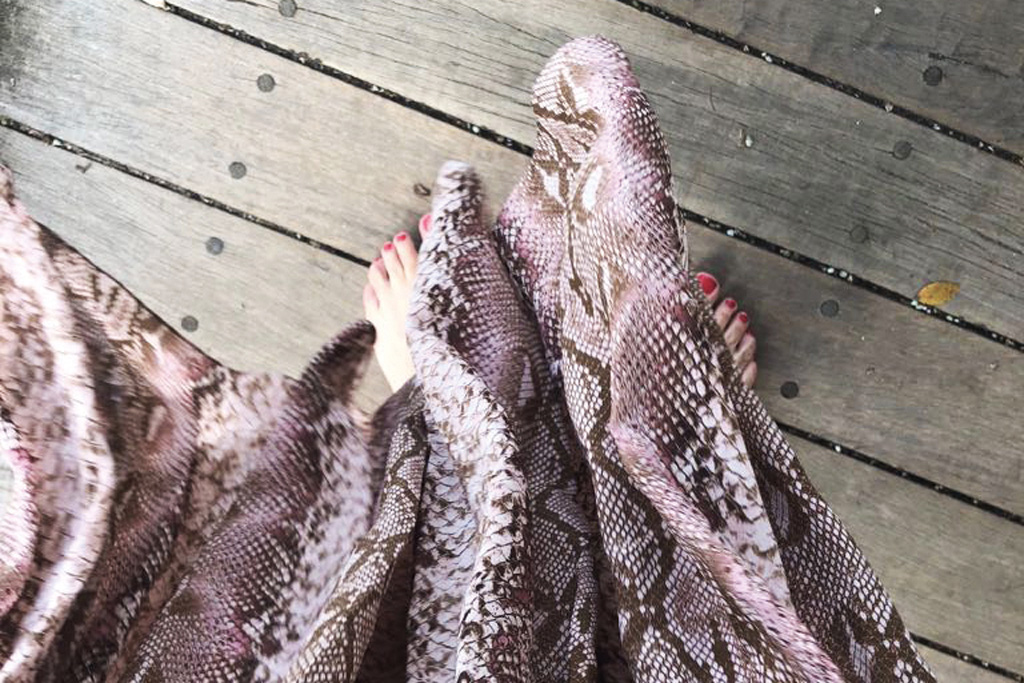 West Coast Beaches
I was here on a freezing cold windy day. It was amazing! I walked outside along the beach with my raincoat and bare feet and the sea air was so crisp and refreshing. The waves were huge! In fact our West Coast beaches in New Zealand are known to be some of the best surfing beaches in the world. And you are so isolated with only sand and nature around you. They are extraordinarily unique.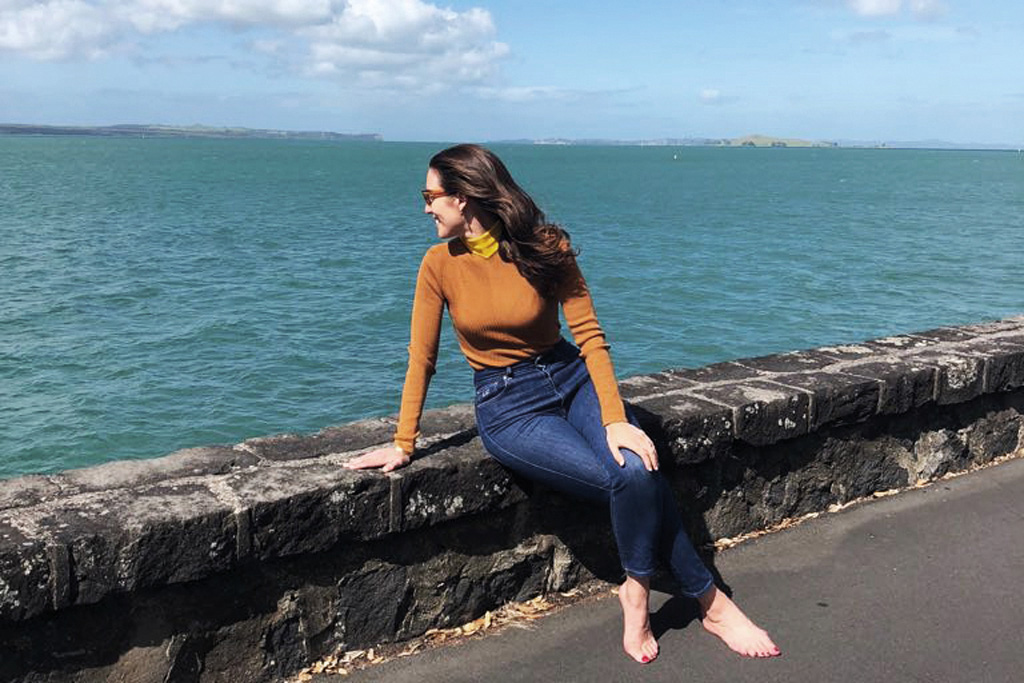 The Boat Shed Waiheke
I stayed in the most incredible small boutique hotel called The Boat Shed, as suggested to me by Quintessentially Travel – it was bliss. The attention to detail was like no other: the cosiest little home with the warmest furnishings and wood fires. You can lie poolside or walk down to the beach in two minutes and eat ice cream from the local dairy.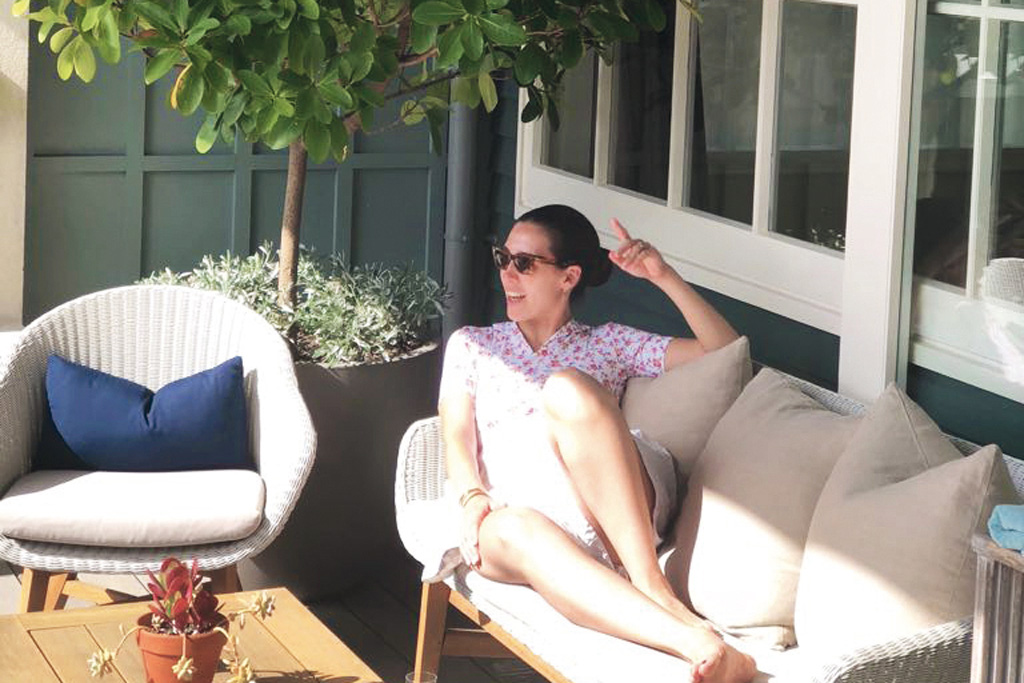 Emilia travelled courtesy of luxury tailor-made travel specialists Quintessentially Travel.
Discover More Travel Inspiration… 8 Wellness Retreats for 2019 | Half Term Getaways | The Best European Music Festivals 2019
---