If you often feel like you need another break to recover from your holiday, it might be time to think about swapping your beach break or city weekender for a wellness retreat. Wellness tourism is on the up, which means there are more options than ever for when you want to spend your holidays finding some headspace. From yoga retreats to mindfulness breaks and a little reiki and forest bathing thrown in for good measure, check out our round-up of the best wellness retreats…
Best Wellness Retreats 2019
Grow a New Body, Six Senses Kaplankaya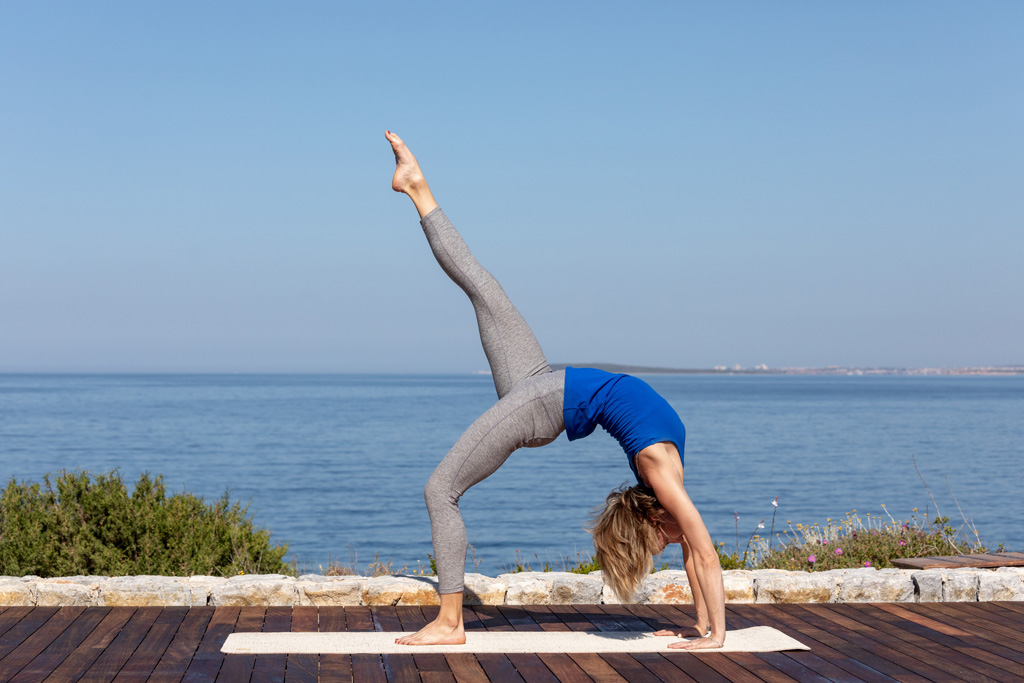 Need to wipe the slate clean and start again? Six Senses Grow a New Body programme helps you to lay the foundation for a healthy body. Benefits include detoxifying the body, activating genes for health, protecting the brain and re-setting the fight-or-flight system, as well as helping to undo old bad habits and thought patterns. The 7-night stay includes all neuro-nutrients and supplements, wellness screening, four shaman/energy medicine sessions, four oxygen altitude-training sessions, four LED sessions for mitochondrial stimulation and repair, four vitamin/mineral IV infusions, three Glutathione infusions, seven sessions of body work e.g. massage, scrubs and wraps and more. There will also be an entry and exit energy-medicine evaluation, plus group wellness activities.
Book it: The next retreat will take place at Six Senses Kaplankaya from 14 – 21 October with prices starting from €8,360 (currently approx. £7,518) per person in a Seaview Superior Room or €15,310 (currently approx. £13,769)  per couple sharing a room incl. all taxes and treatments as detailed above www.sixsenses.com
Eleven Life at Deplar Farm, Iceland
Want a side-helping of adventure with your wellness trip? Eleven Life offers a challenging and fun wellness reboot, with marginal gains principles and sensory treatments including Viking Saunas and The Viking Float. The personalised 4-day programme is designed to push guests to test their limits by combining outdoor adventures with physical and mental tasks plus key lifestyle practices. Deplar Farm is the perfect setting, with some of the purest air and water in the world with the country ranking 4th on the global happiness scale. There may even be a glimpse of the Northern Lights for a little touch of sparkle on the trip.
Book it: Eleven Life starts at £1,750 per room per night (based on two people sharing), which includes an in-depth consolation and wellness programme, guide service, all gear necessary for activities, pre-arrival planning, daily housekeeping, all meals, minibar, house alcoholic and non-alcoholic beverages and round-trip transfers to Akureyri Airport. elevenexperience.com
Lefay Resort & SPA Dolomiti, Trentino, Italy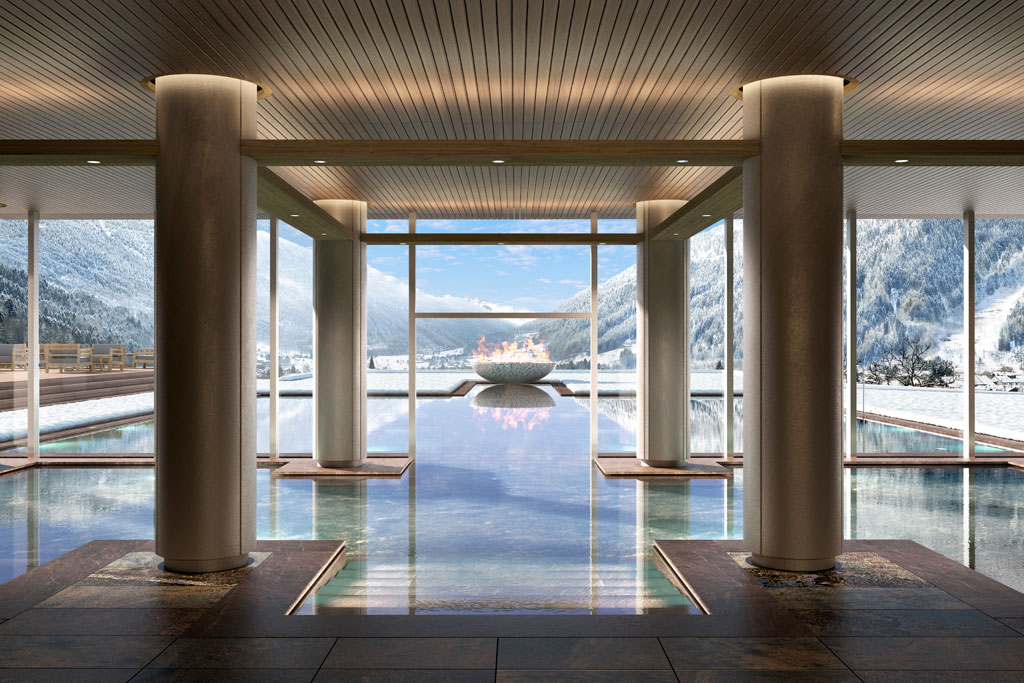 Not only is this stunning new spa resort a carbon neutral hotel meaning you can up your eco-travel credentials, it houses one of the biggest spas in the Dolomites. Set in a beautiful woodland ski area, the spa is spread across four floors, with nine different saunas, a World of Water and Fire and indoor and outdoor pools, plus spa therapies designed to blend classic Chinese medicine principles with modern Western techniques. Post-hiking and post-skiing treatments are healing and restorative, with signature energy treatments that aim to rebalance and rejuvenate the body and mind by stimulating the classical Chinese meridians to activate the energy systems.
Book it: dolomiti.lefayresorts.com / visittrentino.info 
Forest Bathing at Saanenwald, Gstaad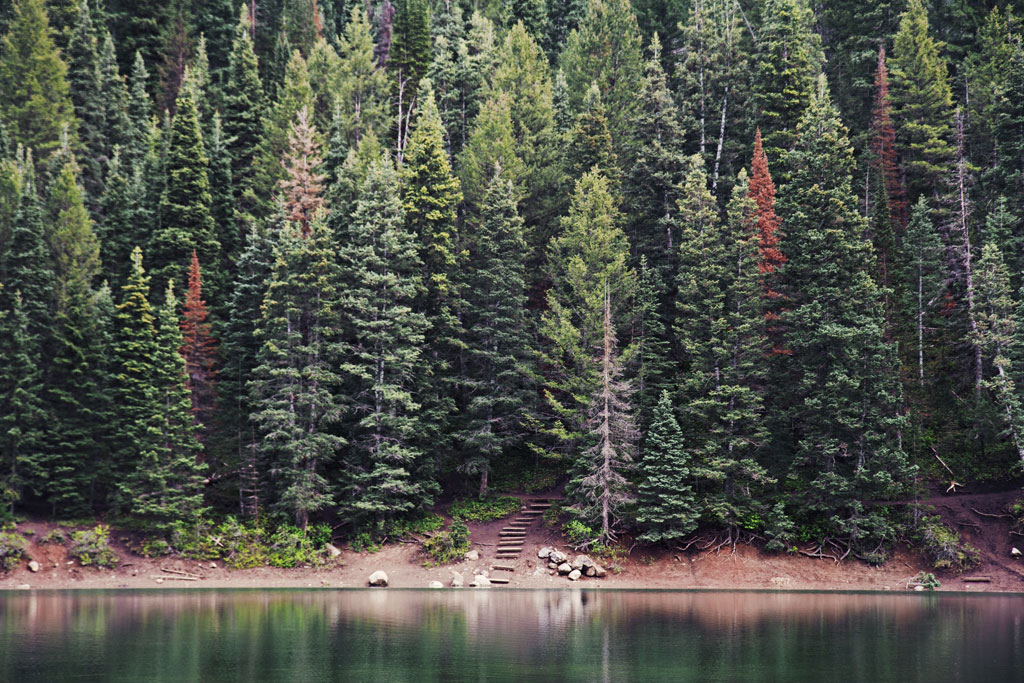 If you want to reconnect with the outdoors, tap into the forest bathing wellness trend in Gstaad. They have a 6-night, 7-day programme to help guests bet back to nature through the ancient art of forest bathing, the practice of wandering through the nature of forests with their trees, grasses, scents and sounds, whilst activating all the senses. The itinerary includes guided forest walks, outdoor activities such as swimming in mountain lakes, foraging for food, collecting herbs, yoga and meditation, visiting beehives, hiking and some me-time.
Book it: The programme is CHF 1,900 per person (approx. £1,440) and includes accommodation in Saanenwald Lodge, 6-nights full board, all activities, for adults age 18 and above only. Retreats are running 21-27 September, 5-11 October. Travel not included. saanenwald.org
Blue Zone Retreats, Borgo Egnazia, Puglia, Italy
Head to one of the Blue Zones (where people live longer than anywhere else in the world) and discover the secrets of longer life. Throughout the retreat, guests will be encouraged to optimise their surroundings and make healthy choices by following evidence-based guidelines and personal tool-kits following the nine specific lifestyle habits identified by Dan Buettner, National Geographic Fellow.
Book it: BLUE ZONES™ Retreats at Borgo Egnazia are available from €5,140 per person including 5 nights in a single room, full board (based on BLUE ZONES™ menu), 6 movement lessons in the Apulian countryside, 5 BLUE ZONE™ cooking lessons, 10 hours of BLUE ZONES™ concept, 1 massage (50 minutes), 1 snack a day, return airport transfers, 4 evening events: cinema, pizzica dance evening, juggling show and circus. borgoegnazia.com
Body Camp Mallorca, Sencelles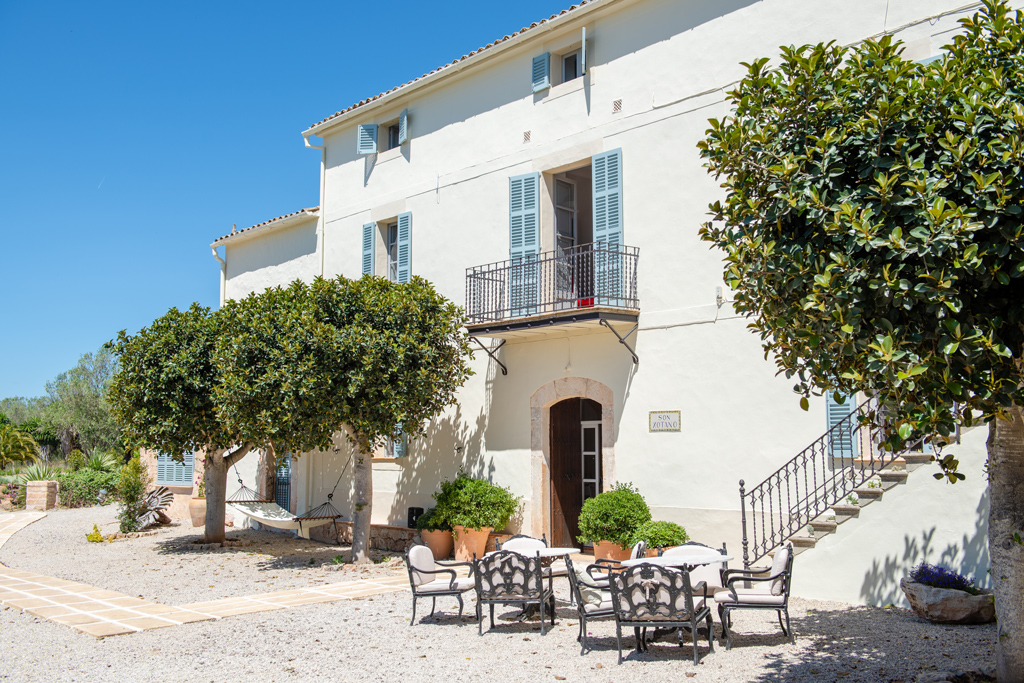 After the immense success of the Body Camp Ibiza, founder Kate Whale and her team have added a second location to their portfolio, a permanent site in Mallorca. This hotel is like no other, offering a life-changing stay, full 360 mind body and soul overhaul, with guests leaving with a more positive outlook on life as well as a new group of best friends. Body Camp Mallorca is set in Sencelles, just 30 minutes north of Palma, a 12-bedroomed hotel set in the rustic countryside with lush panoramic views. The retreat runs a full schedule every morning for fitness and mind goals including yoga, life coaching, weights, circuits, dynamic stretching, reiki, hiking, biking and breath workshops. The afternoons, meanwhile, allow for a more flexible approach: guests can choose either to exercise, relax around the hotel, or head to the treatment room for a massage. Body Camp have gone 100 per cent plant based this year, with head chef and nutritionist Ben Whale on hand to teach guests how to recreate his famously delicious dishes back at home.
Book it: Prices for a week's stay start from £950 (programme runs Friday – Friday), which includes the programme, accommodation and all food and drink. Shorter stays of three nights (long weekend Fri – Mon) or four nights (midweek Mon – Fri) are from £600. Day passes are also available for £150; Book here. Both EasyJet and BA fly regularly to Ibiza and Mallorca.
Azura Benguerra & Azura Quilalea, Mozambique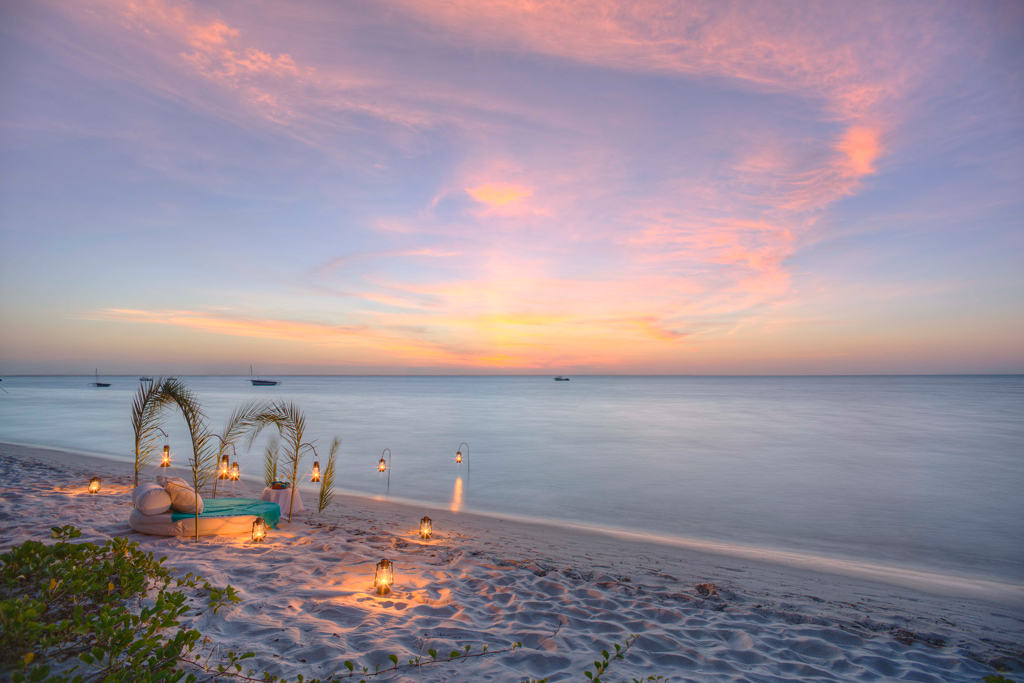 Azura Retreats 'Sounds of Africa' wellness programme is all about 'nurture hyperconsciousness', designed to encourage guests to experience the current moment by cultivating a single point of focus. The wellness programme will include a range of activities that acutely direct attention, encourage nonattachment to distractions and cultivate a new way of thinking to care for mind and body. Including walking mediations around the island, African Drumming sessions, silent white sand breakfasts and tribal traditions massages. 
Book it: From $675 per person sharing per night. Book here.
Lefay Resort and Spa, Gargano, Italy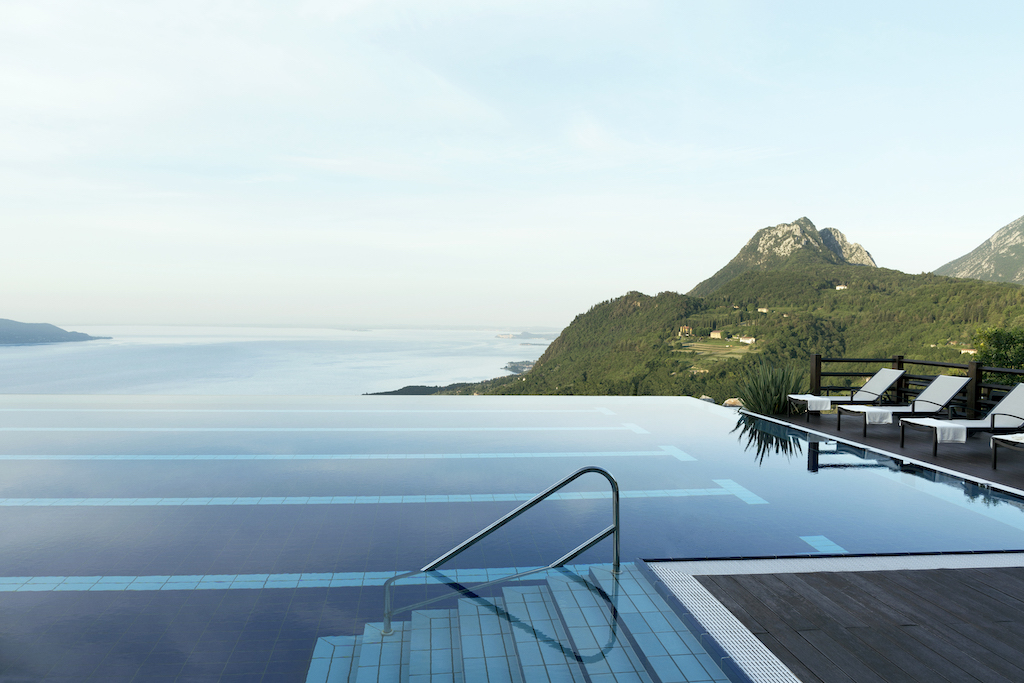 It's a paradox that finding your inner balance can be aided so admirably gazing into infinity across the magnificent 'Riviera dei Limoni' and sweeping Lake Garda.  But such is the power of this heavenly vista that every room is afforded it, and each meal is enjoyed with it as its backdrop. Sustainable to its core, Lefay rests peacefully high up on a hillside into which the spa has been carved – a rich seam of wellness – cavernous, begging to be explored, not used. 'La Luna nel Lago', the moon suspended above an indoor salt pool, is an ethereal experience. Treatments are personalised after an initial assessment to target blockages using a refreshing hybrid of Western and classical Chinese medicine. Simply explained and expertly administered by compassionate practitioners, it is a chance to broaden your own knowledge into a different way of understanding the body. The guided walk through the natural beauty of the property isn't mandatory but should be. Unblocked, energy flows and nourishes you long after you depart. Your mind will return here often, and where the mind goes the body tends to follow.
Book it: Health and Fitness Travel offers 7 nights at Lefay from £1,580pp or £2,265 for single occupancy. Price includes breakfast, a wellness programme and return private transfers; 0203 397 8891 Book here.
Miraggio, Greece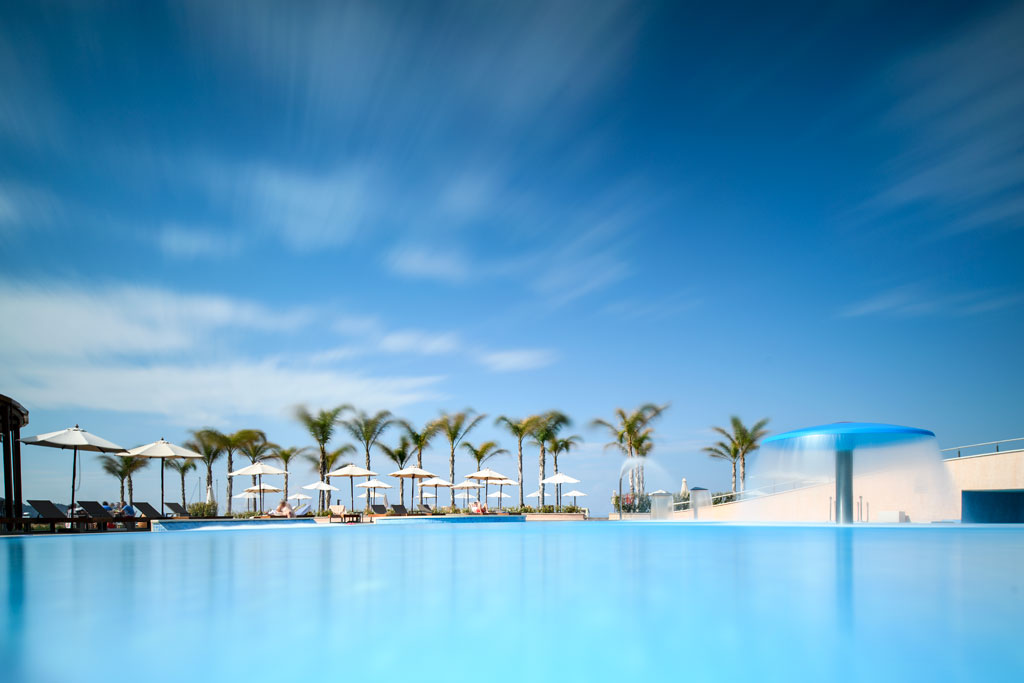 Head to the Miraggio to experience their 3-5 day luxury wellness retreat packages, made up of therapies from the Myrthia Thermal Spa at Miraggio. Choose from packages including 'The Stress Antidote', 'The Family Programme' and 'The Greek-Mythology Immersion' and find a package to suit your needs. The spa features both sea and thermal waters across four different pools, which are unique to the region and famous for their healing properties.
Book it: Prices at Miraggio Thermal Spa Resort start from £150 per night for a double room. Wellness Retreat packages start from £300 on a 3 day basis. Book here.
Mountain Beach Fitness Retreats, Verbier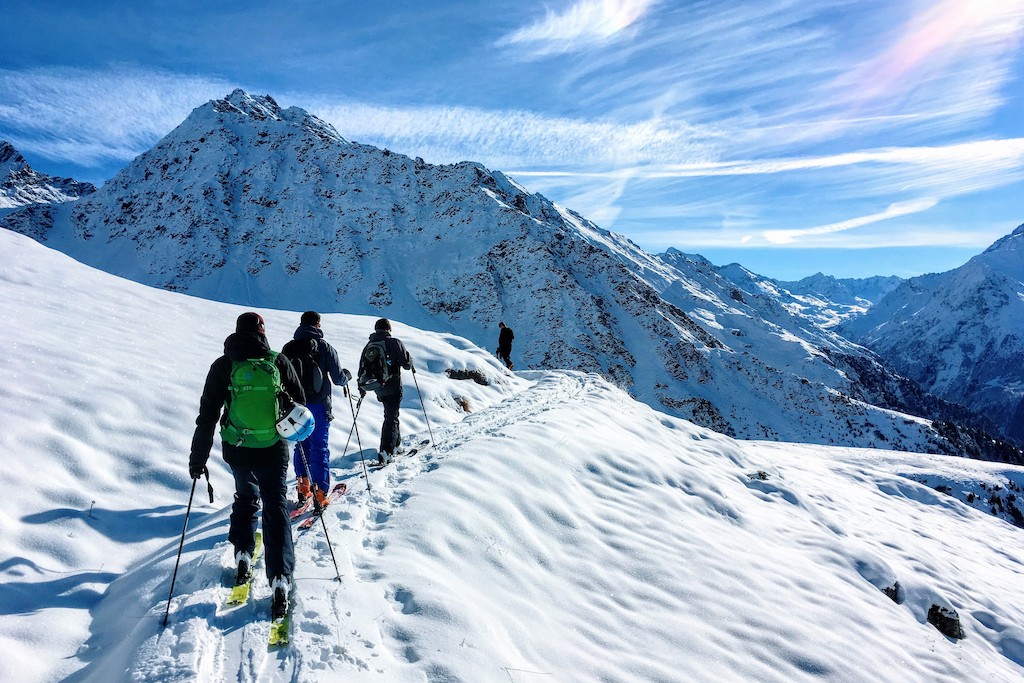 Perhaps more accurately described as a fitness retreat, this type of wellness trades in sound baths and facials for plyometric training, systematic stretching and high insensitivity training at even higher altitudes. While the retreats are run across a number of beautiful locations (Sri Lanka, Iceland, and Cornwall included), we've found the perfect antidote to sitting in front at a desk from 9-5 is their Winter Ski Touring mini-retreat which will get the blood pumping, muscles burning and mind cleared. Guided ski tours with a qualified professional is followed by ski specific fitness training and active recovery sessions, with bodyweight sessions, HIIT and yoga giving some variety to your days. This high-tempo fitness retreat may not be wellness in its traditional sense, but you'll definitely come away feeling reinvigorated and stronger than before.
Book it: A one night stay from 550CHF per person, with overnight cabane stay and all activities included. Additional 1-to-1 personal training and private fitness training with an in-chalet service is also available to book from 100CHF. Book here.
ADLER Spa Resort, Dolomiti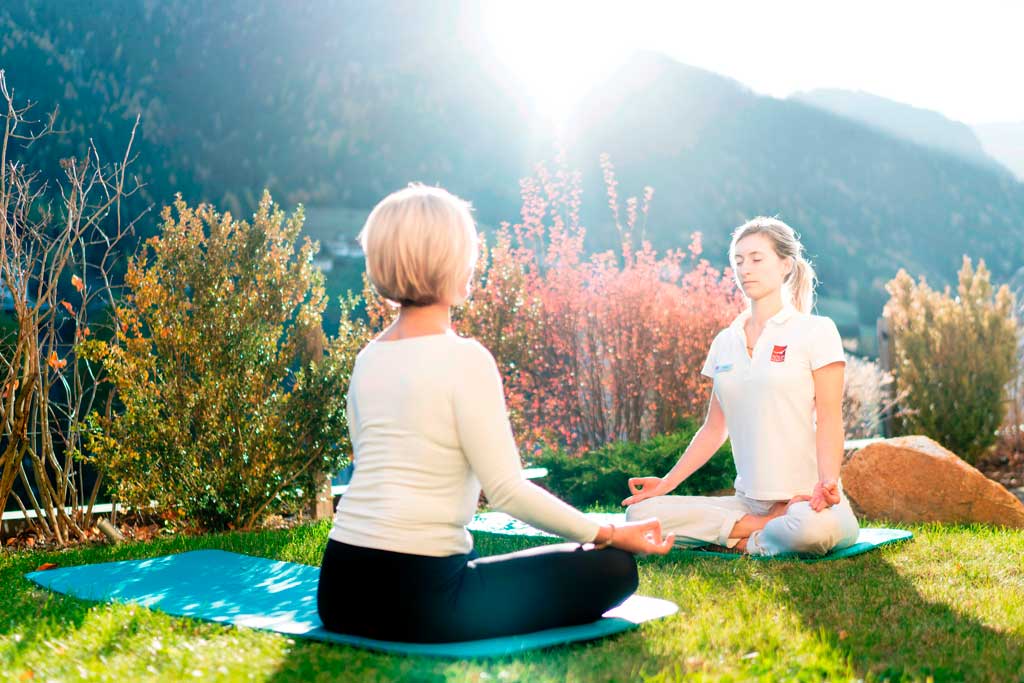 What better place to work on your wellbeing than in the spectacular mountain scenery of the Dolomites, the UNESCO World Heritage Site? Book in for a Yoga & Nature workshop to experience the beautiful autumnal colours and participate in an intensive yoga programme. There's also the option to get involved with the latest wellness trend of forest bathing, as  the hotel offers a Shinrin Yoku "forest bathing" experience every Tuesday, and participation is free to all hotel guests.
Book it: Three to seven nights, from €456 per person for 3 nights, from €1248 per person for a week both on half-board basis. Book here.
Cap Maison, Saint Lucia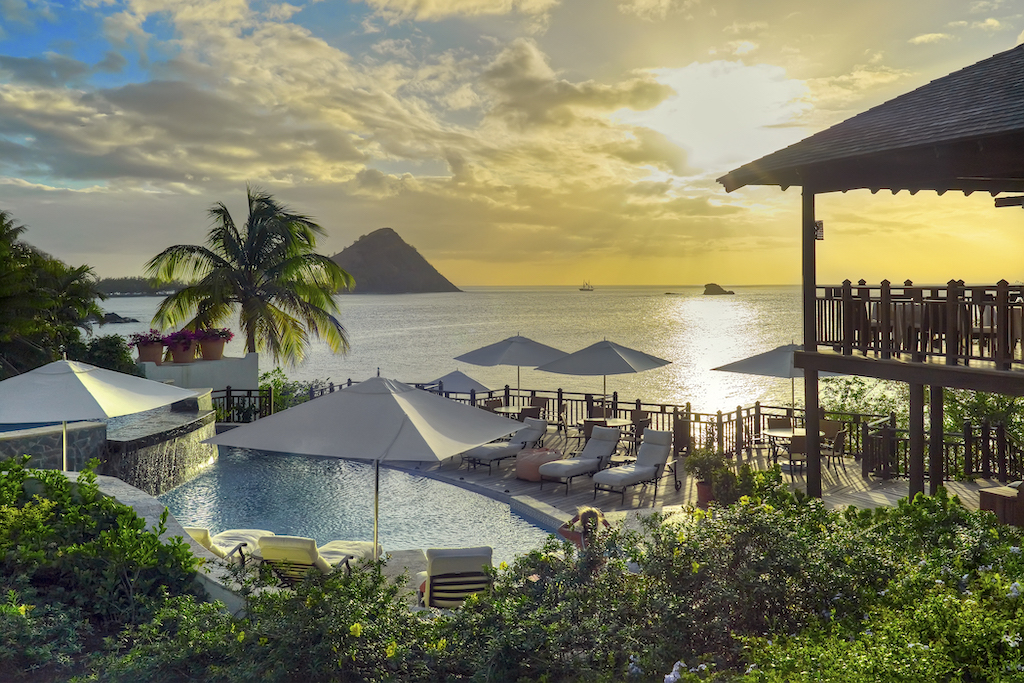 There's nothing more restorative than a good night's sleep, but between work angst, family activities and general life, they can be hard to come by – enter Cap Maison's Sleep Retreat. The luxury Caribbean hotel is a relaxation haven in itself but for those really struggling to get some z's, the Sleep Retreat provides an idyllic setting for optimum rest. Guests on the programme are accommodated in rooms where you'll be lulled to sleep by the distant sound of waves and woken up by the gentle call of tree frogs and birdsong. A whole host of specialised experiences like one-to-one sessions with a 'sleep expert', sunset breathing workshop, Reiki healing, aromatherapy massage, reflexology, meditation and a personal menu will soothe the mind and help you let go. When you're not doing your best to relax, the hotel also offers nature-based activities to tire the body; hike the volcanic mountains, amble around the botanical gardens, or go for a run along the rugged Atlantic coast. By the time you leave, insomnia will be but a bad dream.
Book it: The Sleep Retreat package costs £215 per night and rooms start from approx. £295 per night; Book here.
Formentera Yoga, Formentera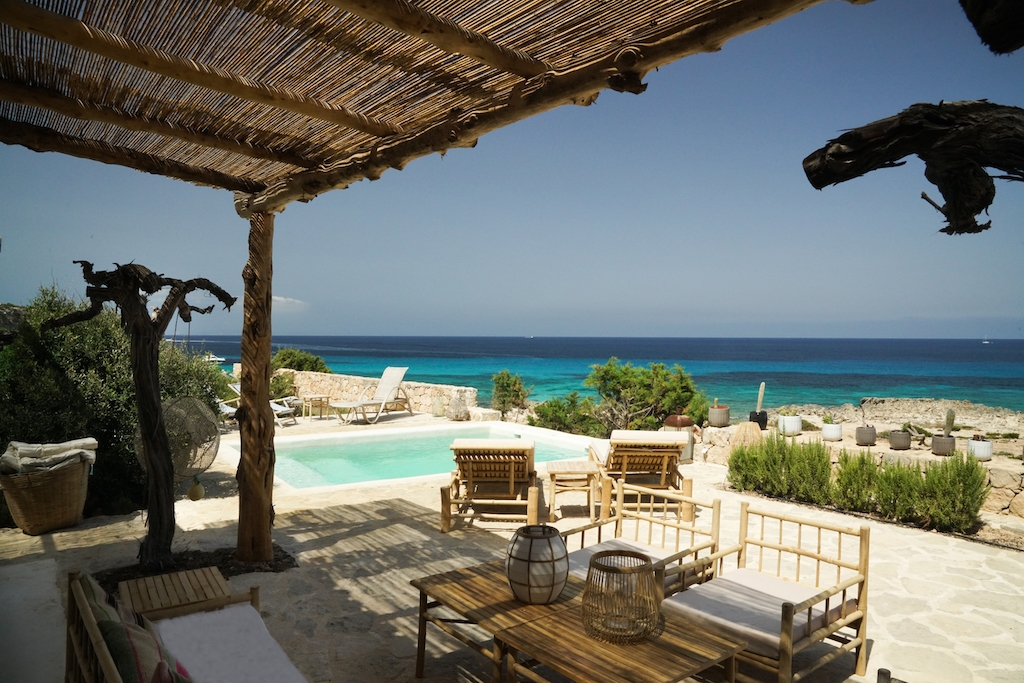 Treat yourself with a yoga and meditation retreat in the wildflower-strewn, beach laden region of Formentera. The five-night retreat is ideal for those seeking a quick dose of rejuvenation and relaxation. Days are framed with sunrise and sunset yoga nidras on the beach, while fitness at the gym, pampering at the spa, and exploring the nearby boutiques and restaurants make up the rest of your time. To give yourself that extra oomph of luxury, opt for a Japanese Kobido facial. If sport is more your thing, you can try out the newest in fitness trends like E-Foiling and Rolfing (we had to google what they were too…)
Book it: From £1295 per person, based on 2 people sharing a room. Add-ons such as E-Foiling, Japanese Kobido facial and Rolfing come at an additional fee. Book here.
Grotta Giusti, Tuscany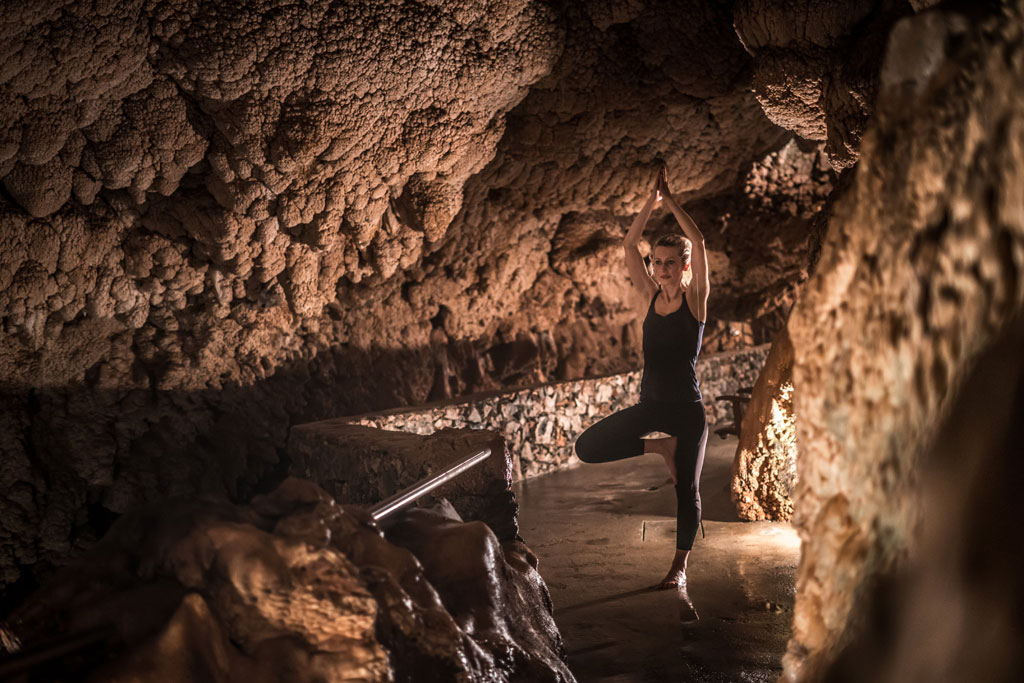 What's more spiritual than a yoga retreat? A yoga retreat in an ancient thermal cave, of course. Grotta Giusti, Tuscany is the place to go for thermal yoga in its vast, ancient thermal cave. Grotta Giusti is the only hotel in the world to have an underground thermal cave and hot spring lake as part of its spa. Yoga practised in the natural warmth of this underground labyrinth amplifies sensations, aids concentration and raises body temperature, while participants experience the therapeutic effects of the cave's thermal vapours. The water running through the Grotto is rich in salt, sulphate, and alkaline earth and comes out of the ground at around 34°C. Its vapours generate a steam bath that provides effective treatment for respiratory, circulatory, osteo-muscular, nervous, and skin complaints. Namaste.
Book it: The two-night thermal spa package starts from €664 (£597) per person based on double-occupancy. Rates include two nights B&B, one a la carte dinner at the newly refurbished La Veranda restaurant, one tasting dinner, thermal swimming pool and bioaquam circuit, a 50-minute thermal yoga class, 90-minute scuba diving or spa floating and a 50-minute Ayurveda massage. For further information or to book please email [email protected] or call +39 0572 90771. Book here.
Baobab Suites Yoga, Tenerife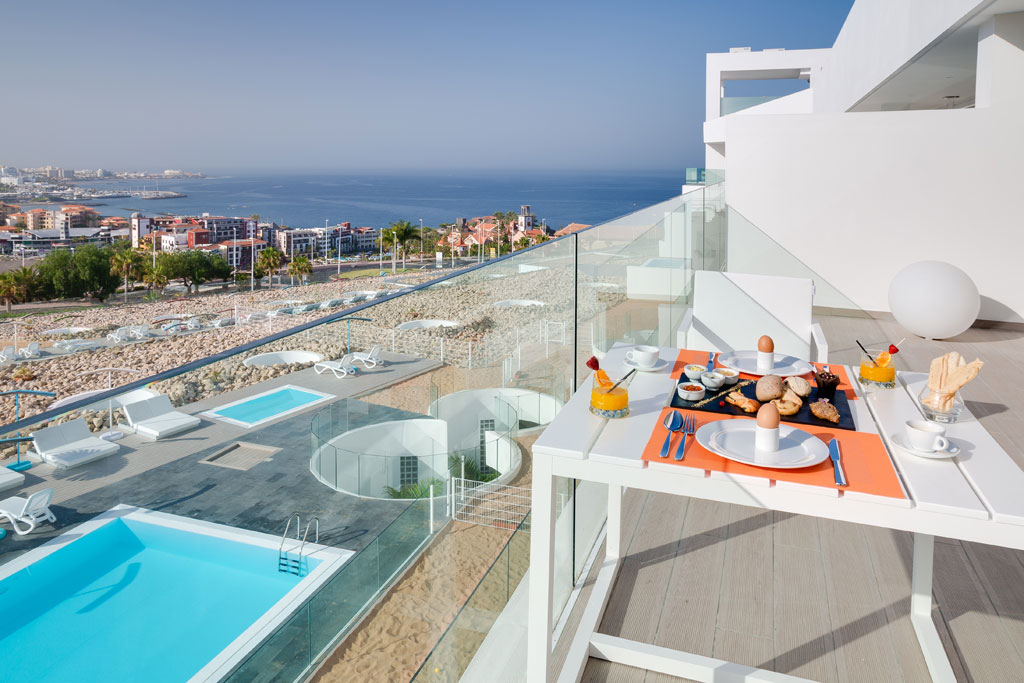 Improve your daily practice with a week-long retreat at Baobab Suites in Tenerife. On the 7-day trip you'll enjoy indoor and outdoor Hatha yoga, plus a dynamic or power session in the privacy of your own suite. Deep tissue massages will help you to recover from your practice, while the tranquil views of the Atlantic Ocean will help you find your inner calm.
Book it: Health and Fitness Travel offers 7 nights at Baobab Suites from £720pp or £1,205 for single occupancy. Price includes breakfast, a yoga programme and return private transfers. Book here.
Yoga, Fitness & Vitamin Sea, Ibiza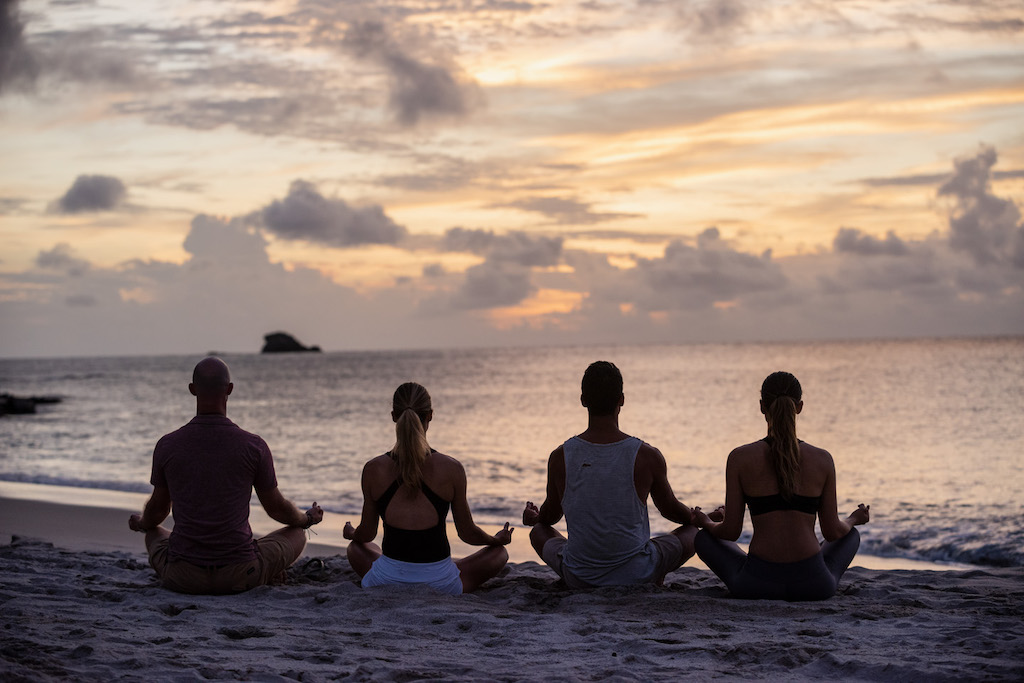 A rare slice of peace and tranquility in a city notorious for champagne-popping and table-top dancing, This summer boutique brand, Our Retreat is offering luxury, transformational retreats that'll leave you  rejeuvenated and glowing – sans the Ibiza hangover. Hosted by world-class fitness experts determined to whip you into shape, you can expect days alternating between pilates, meditation, SUP paddle boarding, kayaking, swimming, hiking, plus and oceanside fitness – punctuated, of course, by freshly cooked nutritional meals. Taking place in sumptuous villas, all needs will be tended to and guests will be surrounded by like-minded people so that you can focus on what you're there for. When the sun sets, however, guests can relax with live music nights, open-air cinema screenings or simply lounging in this beautiful slice of heaven.
Book it: Our Retreat Ibiza retreats start from £1,450 on an all-inclusive basis, including all meals, accommodation, fitness classes, activities and airport transfers. 6- 12 & 13 – 19 October 2019. Book here.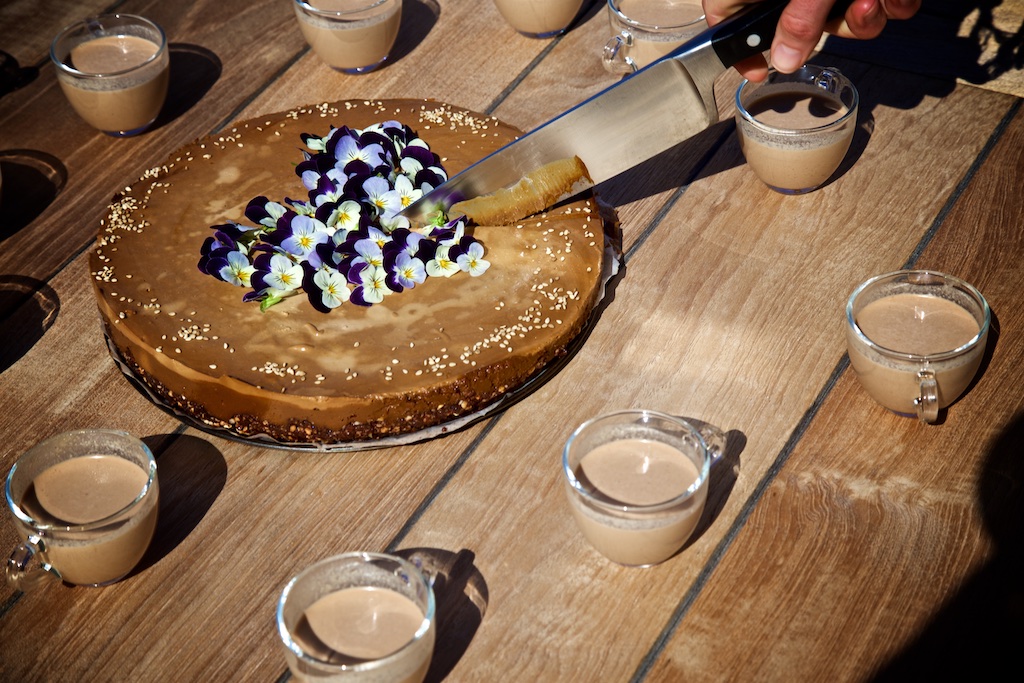 As the leading health and wellness resort n St Lucia, Body Holiday is the go-to for holidayers to trade in their daiquiris for downward dog. Things are getting even more flexi with the appointment of renowned yoga instructor Alisha Smith as the resort's yoga specialist. You can expect a range of yoga styles suitable for all levels, as well as more innovative forms of yoga such as SUP Yoga. Nestled in the tropical gardens on the beachfront, you couldn't pick a better place to unwind and get bendy. Book onto a retreat and you'll see that Body Holiday truly deliver on their promise of 'give us your body for a week and we'll give you back your mind'.
Book it: BodyHoliday rates start from $500 pp/per night. Book here.
Dolce Vitality at Le Sirenuse, Positano, Italy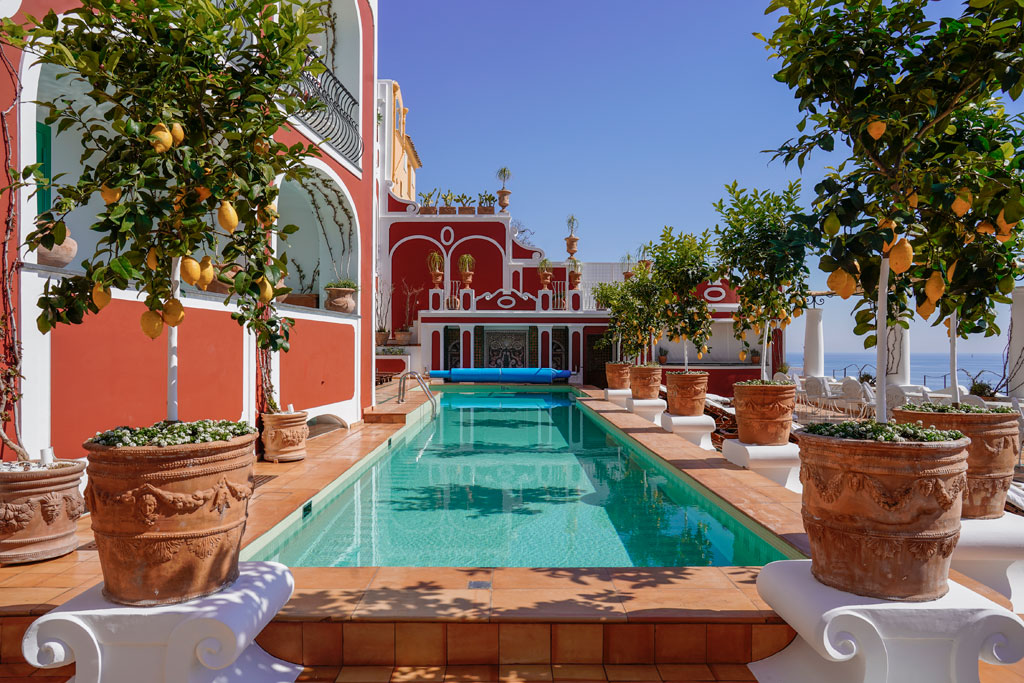 Why not subvert the norm of wining and dining in Positano (and smugly Instagramming those views), and experience a transformative week-long fitness and detox retreat at one of the Italian village's most coveted hotels instead. Indulge your mind, body and soul through hiking, meditation, massages and more at Dolce Vitality, while surrounded by the beauty of Southern Italy's Amalfi Coast. Not to mention, Le Sirenuse's Michelin starred chef, Gennaro Russo is in charge of the retreat's plant-based, Mediterranean and health-inspired menu, while world-class wellness experts from renowned yoga teacher Elena Brower to leading nutritionist Dr Paolo Toniolo will be on hand to educate and inspire.
Book it: Dolce Vitality rates start from £6000 pp/per six nights (Sunday to Saturday). Book here.
Hike Caribbean, Dominica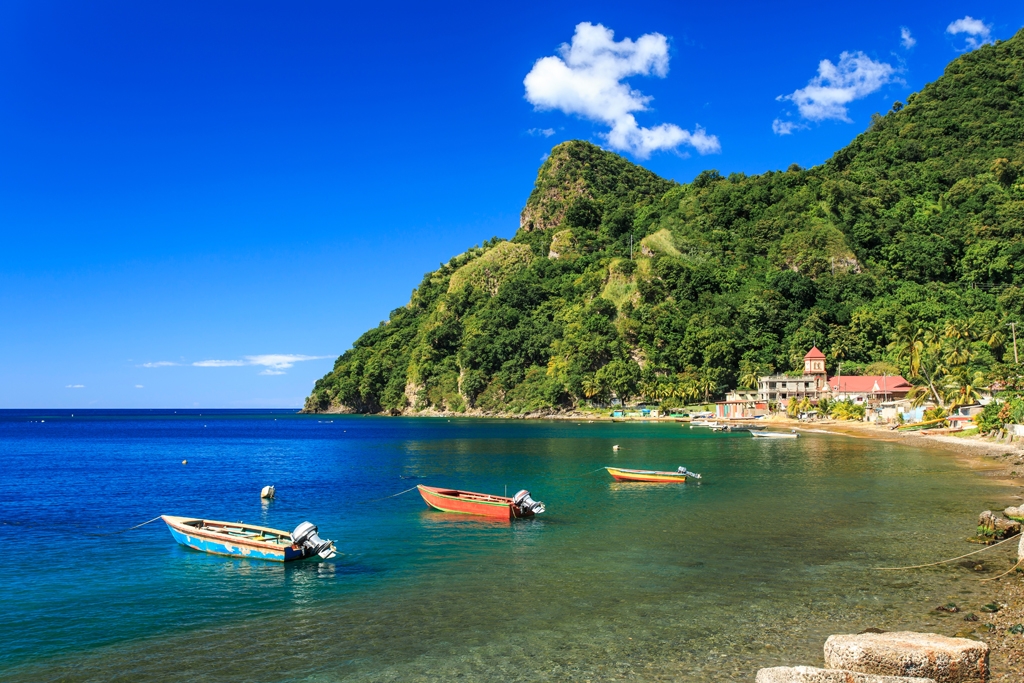 Whether you're looking to practice yoga overlooking the Caribbean Sea, or gearing up for an adventurous vacation filled with snorkelling and hill hiking, Dominica is a destination that caters to both desires. Hike Caribbean's new yoga and hiking retreat, launched in collaboration with holistic healer, nutritionist and yoga expert Petra Rakebrandt, places emphasis on reconnecting with the self and nature through an array of relaxing and rejuvenating exercises and activities including mindfulness and meditation. Located at the newly reopened Jungle Bay Eco Resort, which played victim to Storm Erika in 2015, there will also be plenty of time for spa treatments and resting poolside, as well as getting out to explore the island's waterfalls, hot water pools, and idyllic Ti Tou Gorge.
Book it: Hike Caribbean Dominica rates start from £1999 pp/per double room for seven nights between 26 October to 2 November. Book here.
Third Space Luxury Travel Escapes, Morocco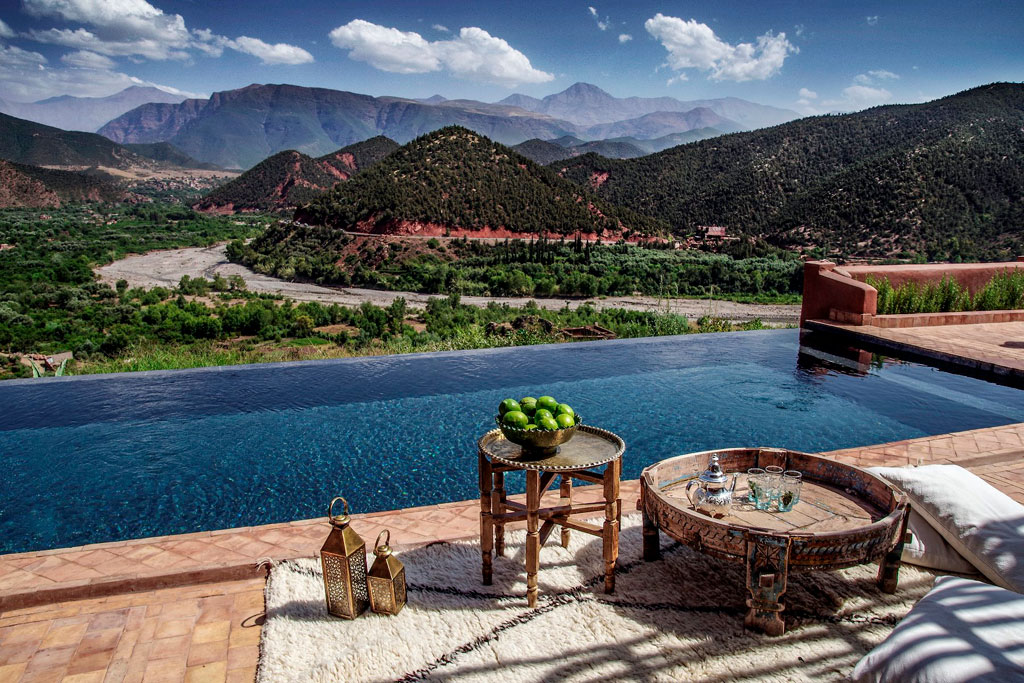 Escape the confines of the gym and head to Morocco with Third Space for a four-night excursion to the Atlas Mountains. The luxury health club has launched a spectacular series of travel escapes where guests can exercise both body and mind while immersed within breath-taking surroundings. From morning runs and meditation, to HIIT classes and hikes across Ourika Valley, the transformative five-day Moroccan escape will also feature a range of restorative and recovery sessions, including myofascial release, yoga and stretch classes. Indulge in an abundance of culture, luxury accommodation, healthy cuisine – including a cooking class and nutrition workshop – and enjoy an afternoon spent at an ancient berber hammam and spa.
Book it: Third Space Escapes Morocco rates start from £640 pp/per single occupancy suite for four nights between 20 – 24 November. Book here. 
Mountain Bootcamp at The Chedi Andermatt, Switzerland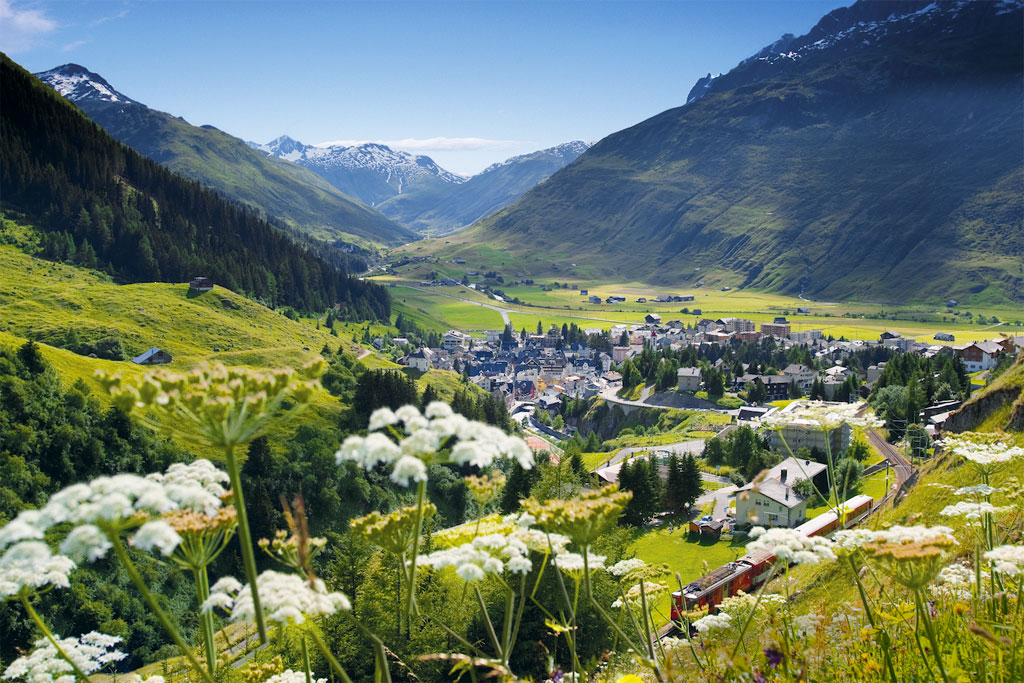 Escape to the Swiss mountains for a spectacular luxury fitness retreat with Alpine views to envy all others. Five-star deluxe hotel, The Chedi Andermatt, in collaboration with Top Hill Retreats, is offering guests the chance to re-fresh and re-energise over the course of five days through a series of body-transforming activities; hikes, bike rides, workout sessions, and a cultural excursion exploring Andermatt's fascinating history. In between sessions, guests will delight in bespoke meals curated by the resort's expert chefs and relax in the award-winning spa.
Book it: Mountain Bootcamp at The Chedi Andermatt, Switzerland rates start from CHF 5,840 for a double room occupancy or CHF 3,670 for a single room occupancy from 13 – 18 October. Book here.
Yoga retreat at the Elysium Hotel, Paphos, Cyprus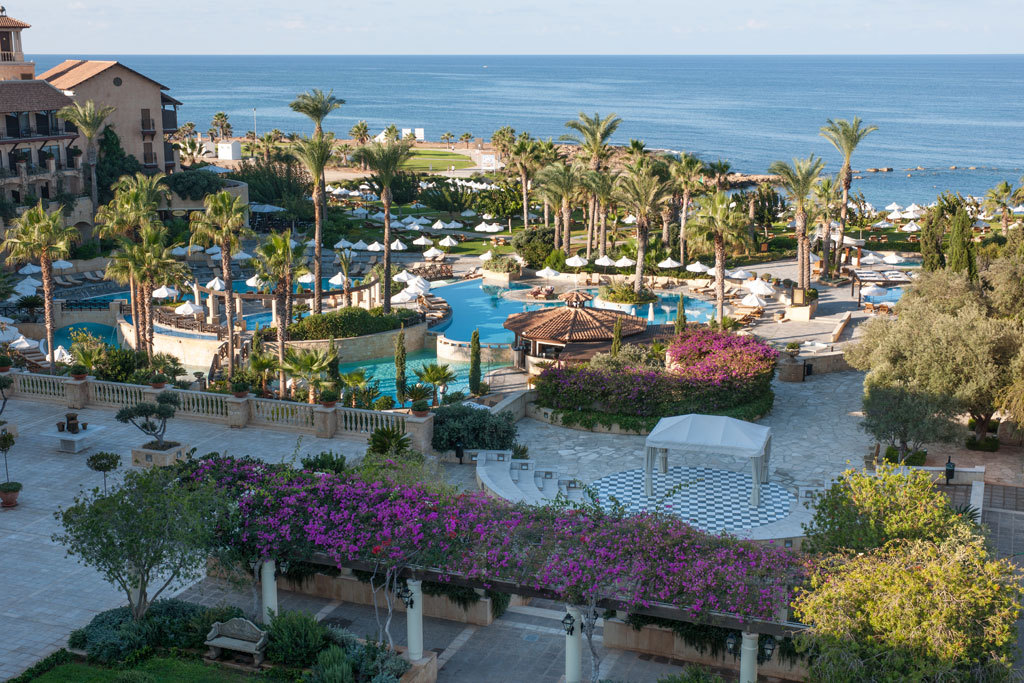 The ideal retreat for yoga enthusiasts, Paphos' Elysium resort, located on the stunning southwest coast of Cyprus, is introducing a restorative yogic retreat, hosted by Seattle-based yoga instructors Robin Martin and Morgan Zion. Delight in twice-daily yoga sessions over a course of seven days, surrounded by Mediterranean splendour and Paphos' enchanting ancient history.
Book it: Yoga retreat at the Elysium Hotel, Paphos, Cyprus rates start from USD $2,000.00 pp (double occupancy), $2,500.00 pp (single occupancy) from 16 – 22 October. Book here. 
Mindfulness Retreat at Four Seasons Resort The Nam Hai, Vietnam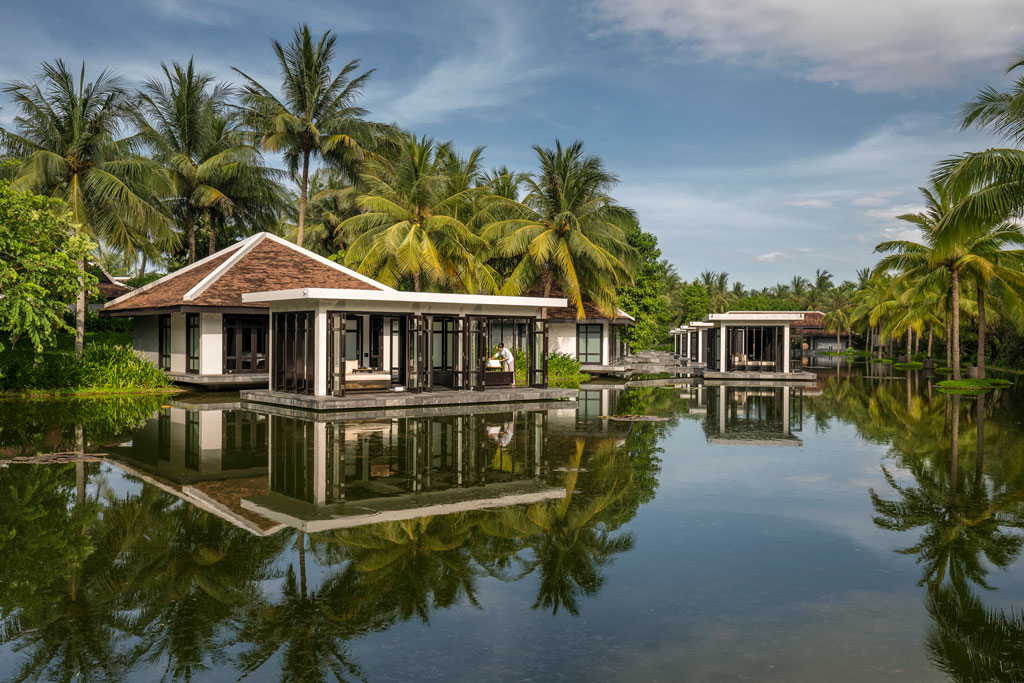 At Four Seasons resort, The Nam Hai, situated on the Vietnamese coast, it would be hard not to switch off from the noise of daily life. Their three-day Mindfulness Retreat, designed to help guests 'tune into the body and tune out the mind', focuses on the implementation of three holistic practices; creativity, non-judgement and stability, in which guests will relax their bodies and minds through a series of meditation sessions, mindful meals and spa treatments, all whilst guided by wellness practitioner Dr. Buathon Thienarrom.
Book it: Mindfulness Retreat at Four Seasons Resort The Nam Hai, Vietnam rates start from USD $771 average per night between 28 November – 2 December. Book here.
Harvest Wellbeing at Six Senses Kaplankaya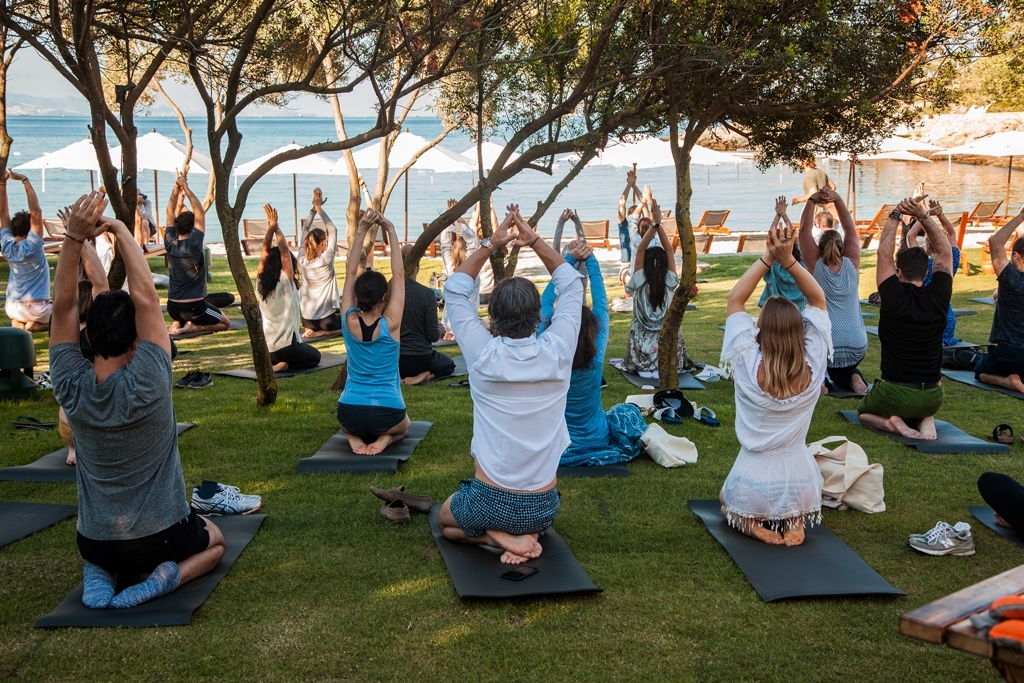 Relax and be inspired at Harvest Wellbeing, a wellness retreat taking place at Turkish escape Six Senses Kalpankaya. Guests will enjoy a series of insightful talks, workshops and classes led by wellness figures from around the world including Lisa de Narvaez of Blisspoint Breathwork, Director of Burning Man festival Ping Fu and neuroscientist Dr. James Doty. A number of other spa and fitness activities will also be available, including paddle-boarding, yoga and pilates – all enjoyed against the backdrop of the glorious Aegean Coast.
Book it: Harvest Wellbeing runs from 10-13 October. Prices start from €1710 per person, including Harvest Wellbeing ticket, accommodation at Six Senses Kaplankaya and all F&B (based on two people sharing a double room). Book here.
La Réserve Geneva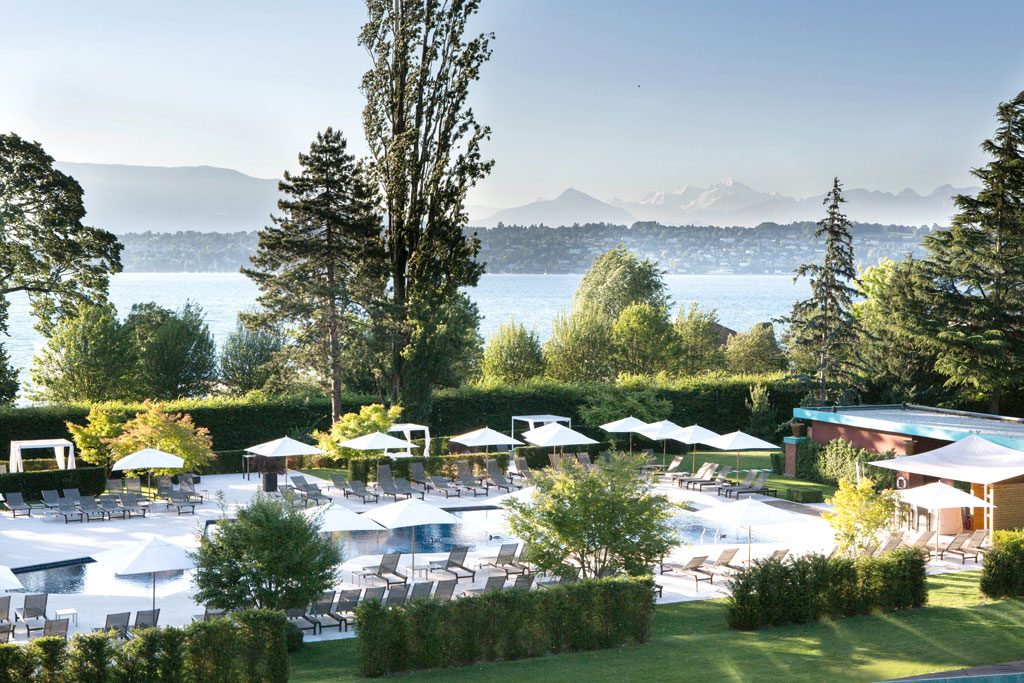 As the weather turns colder and summer relaxation peters out, why not book in for a two-night yoga retreat to relax and reenergise your mind, body and soul? Luxury Swiss Hotel & Spa La Réserve is hosting a magnificent array of retreats within their Geneva resort, surrounded by ten acres of tranquil parkland resting beside the beauty of Lake Geneva. Led by esteemed international yoga guru Jeff Grant, indulge in Meditation by candlelight, Yin yoga incorporating crystal singing bowls, and develop your Vinyasa Yoga and posture alignment techniques. When you're not working on your yogi skills, delight in the resort's spectacular restaurants and spa, or take a scenic walk around the grounds. With only eight guests attending each retreat, there'll be plenty of opportunity for quiet relaxation and personalised expertise.
Book it: La Réserve Geneva runs from 11 -13 October, 15 – 17 November and 13 -15 December. Prices from CHF900 (approx. £735) excluding accommodation and CHF1,700 (approx. £1387) including 2 nights in a Superior Room. Book here.
Meditation Retreats: Best Places to Meditate in the World / Best Meditation and Wellness Retreats in the UK
---