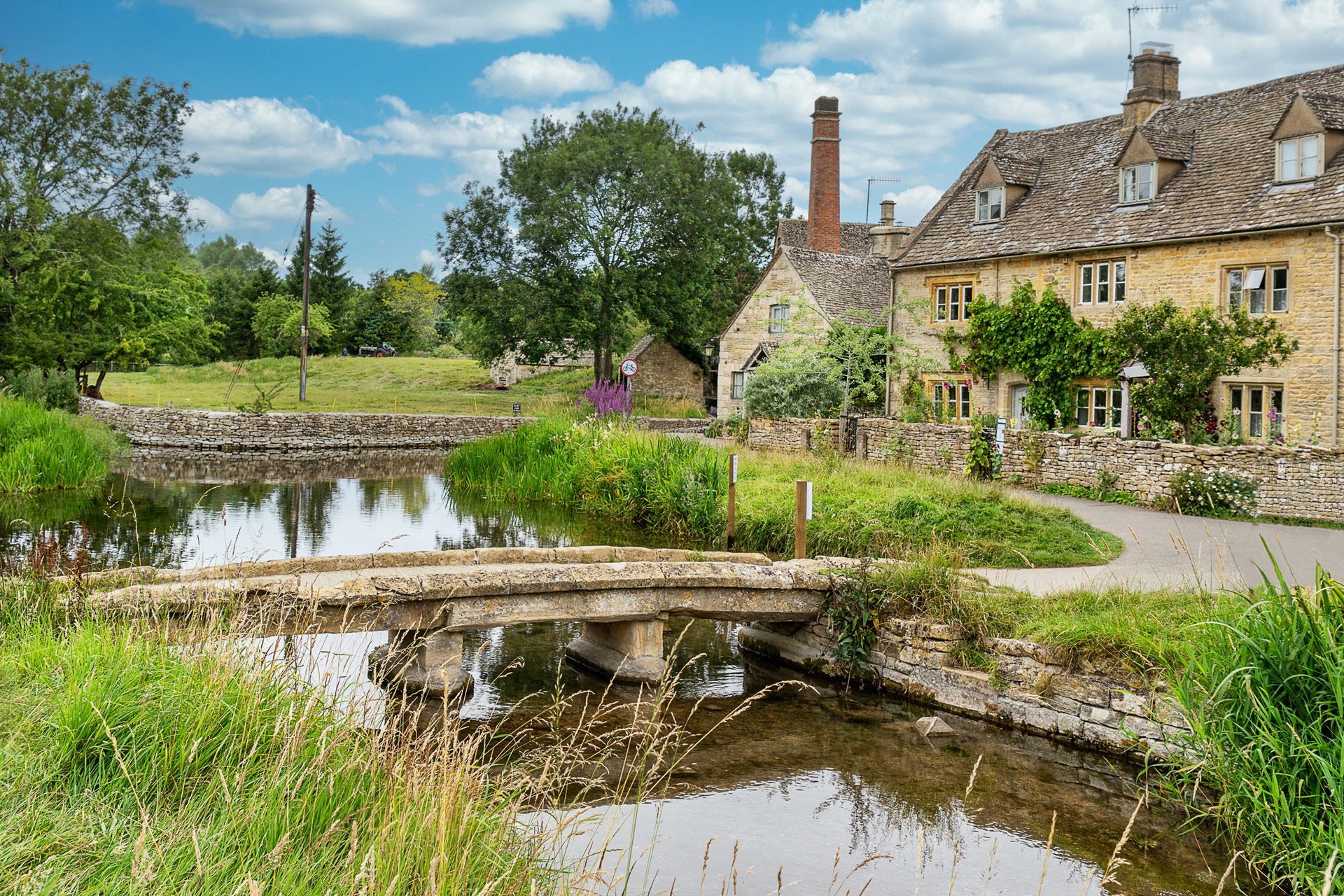 These Are The Prettiest Villages In The Cotswolds
From medieval houses to meandering rivers, the Cotswolds has it all
Honey-coloured cottages, ancient paths, expansive rolling hills and vast meadows: the Cotswolds is rightly an Area of Outstanding Natural Beauty. Steeped in history and peppered with cute, chocolate box villages, there's also plenty to see and do. But where to begin? If you're fuelled by aesthetics, start right here – these are the prettiest villages in the Cotswolds.
Read the C&TH Responsible Tourism Guide
The 5 Prettiest Villages in the Cotswolds
Bourton-on-the-Water, Gloucestershire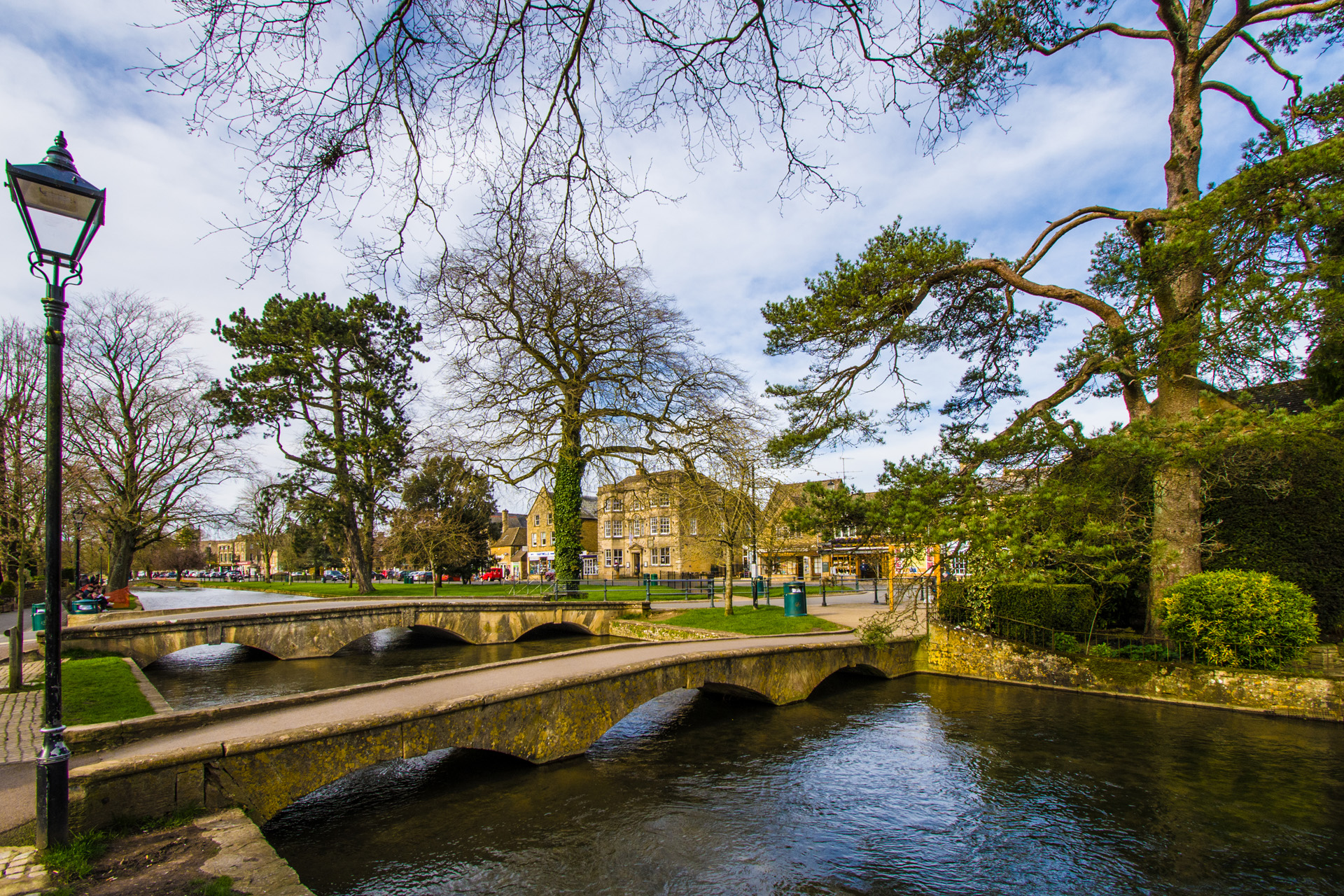 Though most definitely on the beaten track – the narrow streets are jammed with tourists in the summer months – a list of the Cotswolds' prettiest villages isn't complete without this gem. Dubbed 'the Venice of the Cotswolds', Bourton-on-the-water is a quaint village split by the River Windrush, with five low stone bridges crisscrossing the water. There's high tea at riverside cafes, or plenty of cosy pubs with expansive outdoor seating areas for milder weather.
Broadway, Worcestershire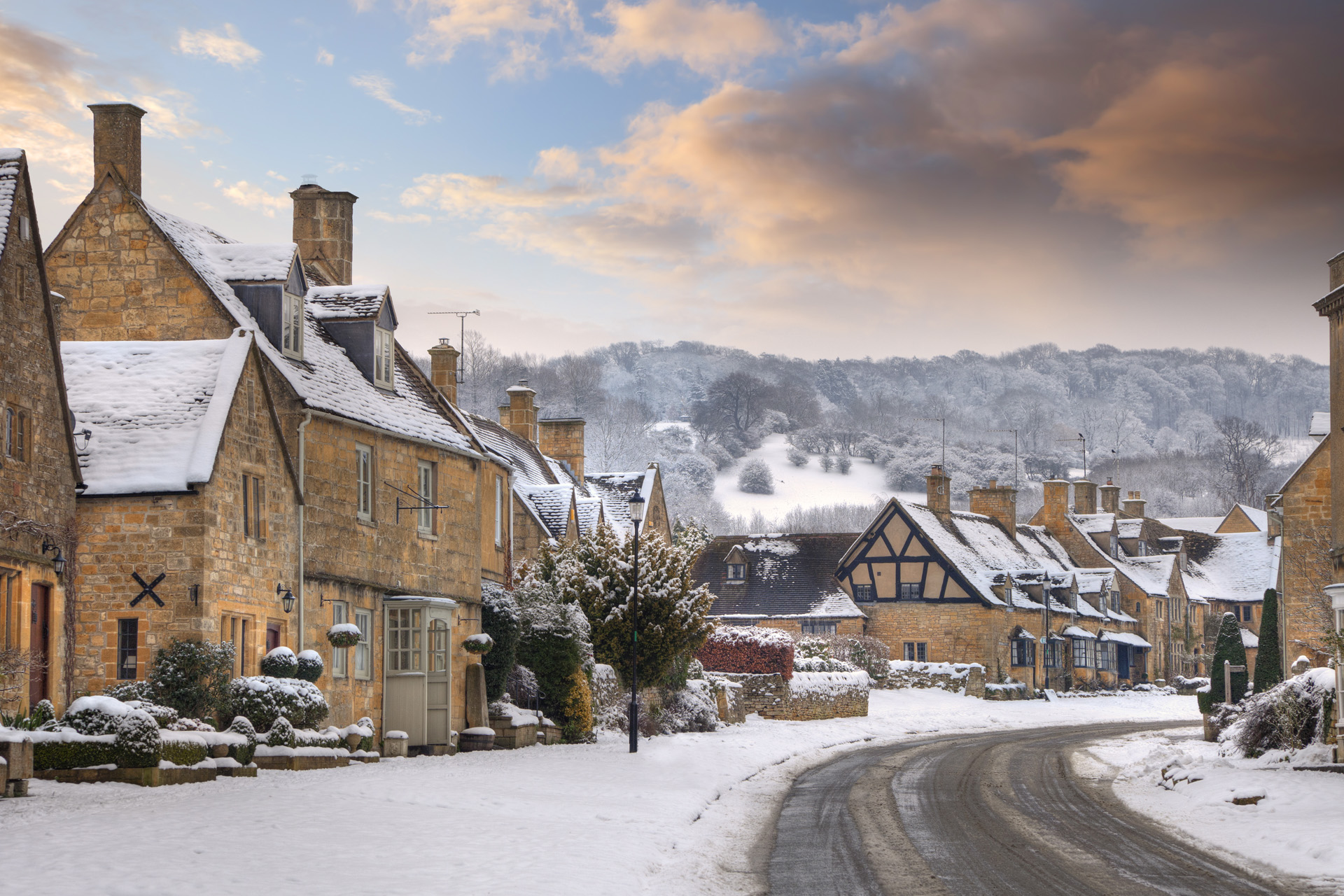 With a chestnut tree lined high street – the titular 'broad way' – Broadway is often called the Cotswold's 'jewel', with local shops, quaint cafes and lovely restaurants to keep you occupied. In the 50-acre Broadway Tower Park, find Broadway Tower, which offers panoramic views of the surrounding countryside. For travelling further afield in the Cotswolds, Broadway is a natural base – or hunker down in the nearby luxurious Lygon Arms. Having historically hosted King Charles I and Oliver Cromwell (though not at the same time), this 14th century coaching inn has universal appeal, with a spa and leisure club and delicious locally-sourced cuisine.
Lower Slaughter, Gloucestershire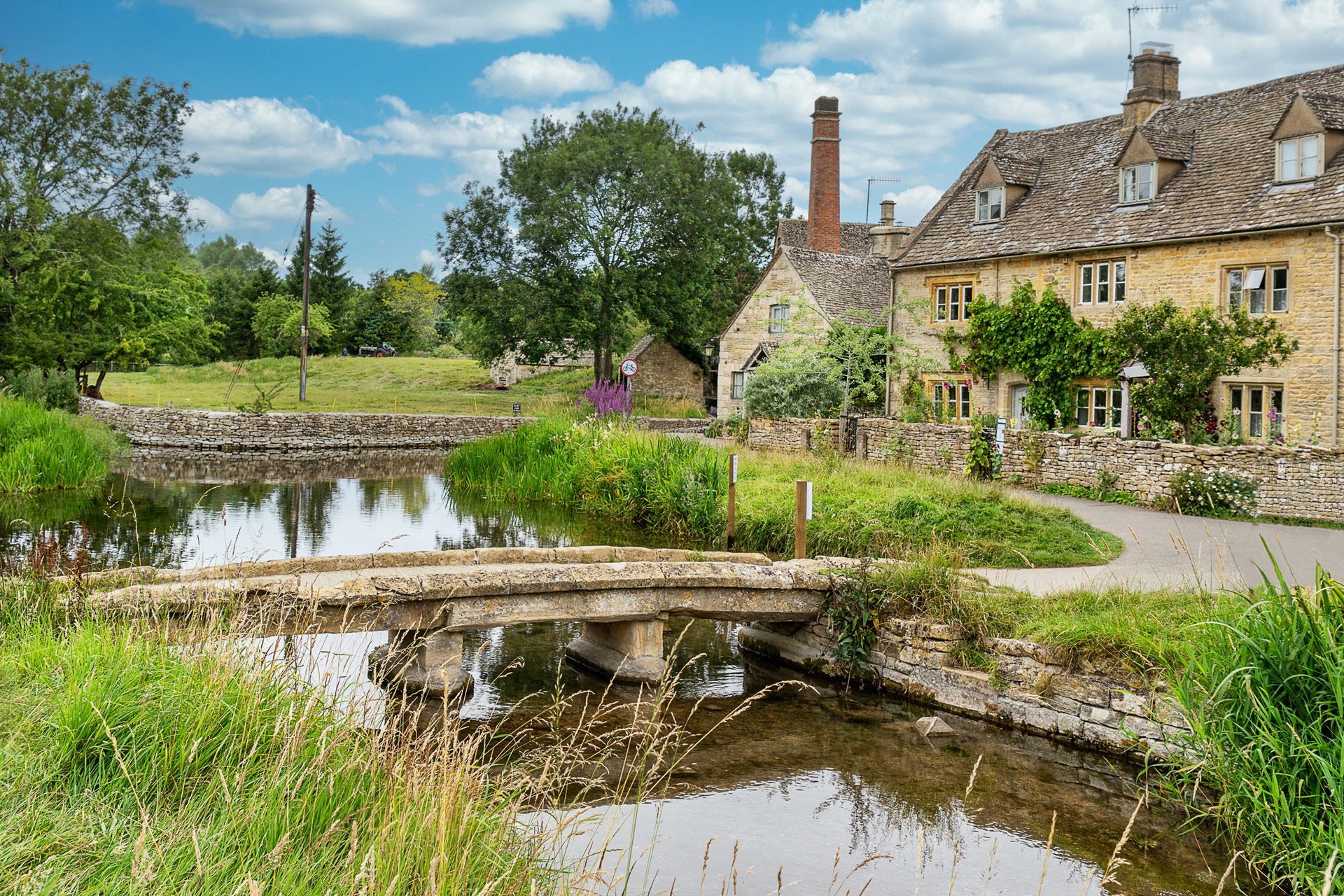 A babbling brook crossed by low bridges, quaint shops selling craft goods, unspoiled limestone cottages: Lower Slaughter is a classic Cotswolds village, imbued with endless charm. So endless, in fact, that Copse Hill Road has been named Britain's most romantic street. There's plenty to see and do: a 19th century water mill, the 17th century Lower Slaughter Manor (which you can also stay in), and a 13th century parish church, all gradually stretching back into the villages' 1000-year history. And, whether you're visiting for a romantic retreat or family exploration, Lower Slaughter will be very kind on the eye.
Castle Combe, Wiltshire
With Roman roots and a plethora of medieval buildings, visiting Castle Combe is like venturing into the past. It is well-preserved and, as if to emphasise the medieval quality of the village's historic area, no new houses have been built since the 1600s. Bybrook river runs through the village, and has been used as a filming locations for a range of productions, from Doctor Dolittle (1967) to Stardust (2007), War Horse (2011) to Downton Abbey.
Bibury, Gloucestershire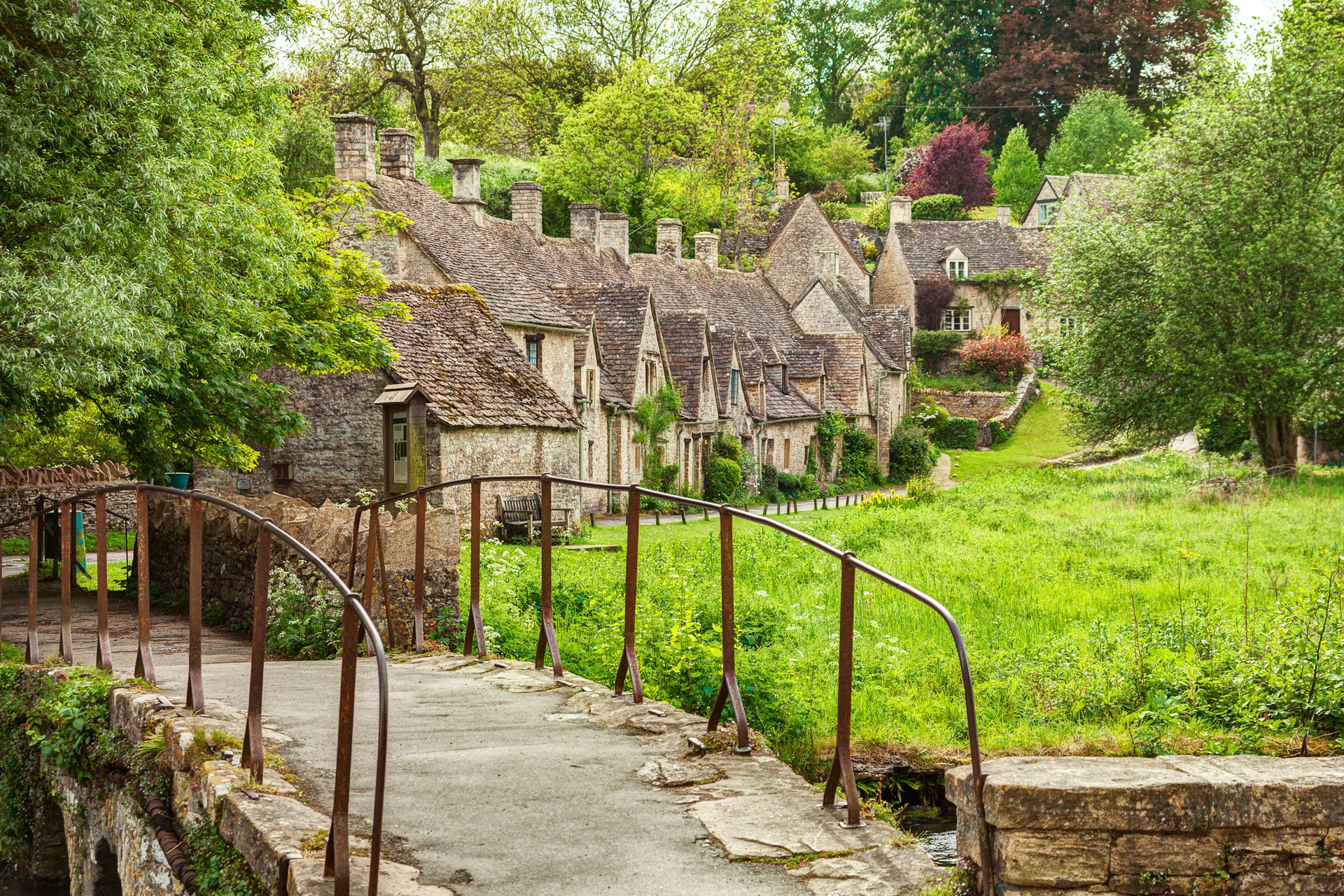 On the banks of the River Coln – a tributary of the Thames – sits Bibury, a serene village with impeccably preserved cottages, an ancient mill, and vast rolling hills providing endless photo opportunities. It is, in fact, one of the most photographed villages in the Cotswolds – so arrive early (or late!) to avoid crowds. Arlington Row, the village's most famous street, is lined with quaint, 14th century cottages – the epitome of the Cotswolds. If you'd like to stay, try Bibury Farm Barns, a series of converted barns and rustic self-catering rural retreat. Think wood-beamed kitchens, open-plan living spaces with log burners, and private courtyards for al fresco dining.
Featured image: Lower Slaughter, Gloucester, courtesy of Getty