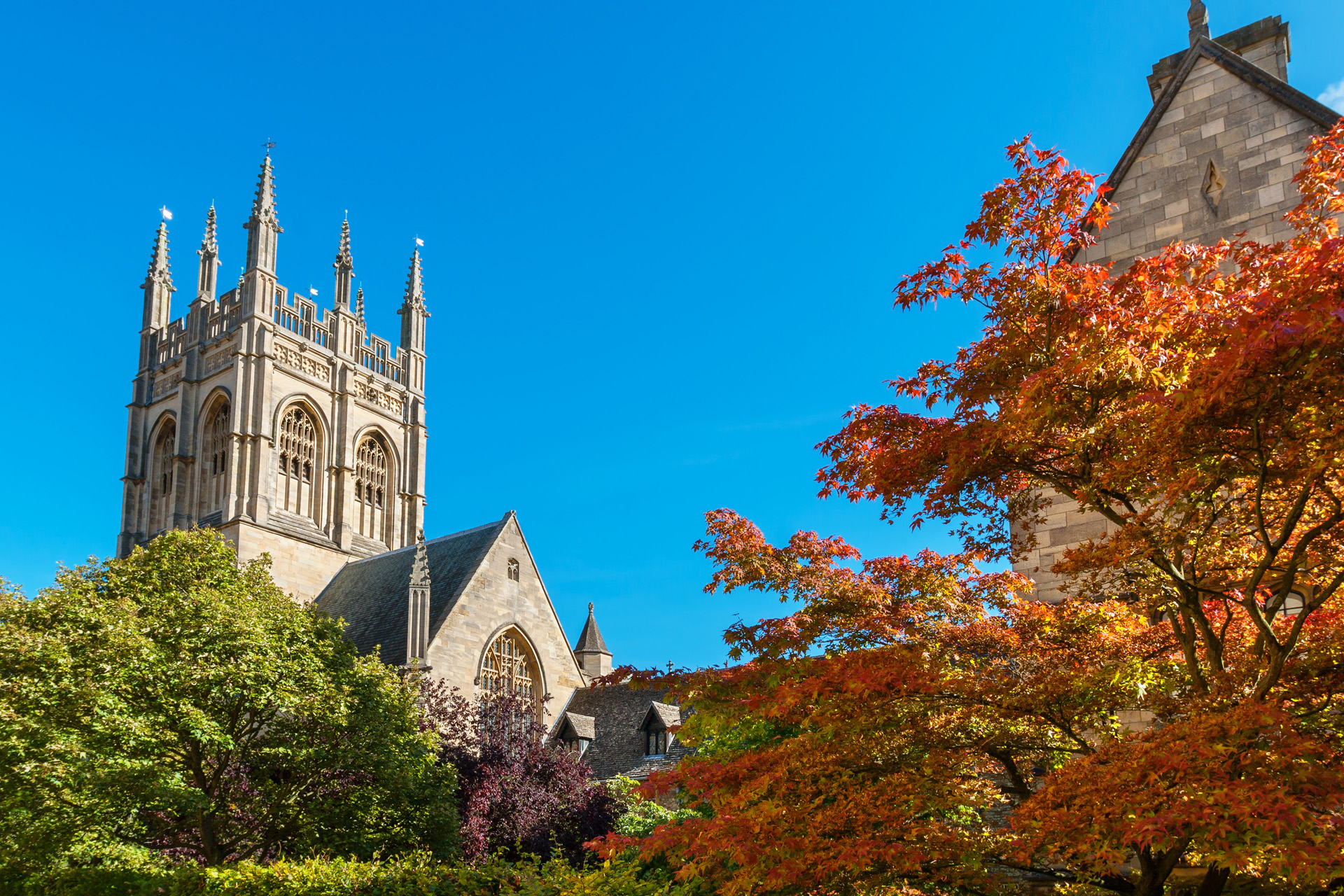 Here Are The Best Things To Do In Oxford This Autumn
Staycation? Daycation? Oxford is the place to be
Situated on the edge of the Cotswolds, Oxford has a lovely blend of old city and countryside charm. Filled with cobbled streets, delightful pubs and gorgeously old buildings, it's a wonderful city to visit year-round, but there's something special about autumn. Whether you're here for a staycation, a weekend break, or you're lucky enough to call it home, here are the best things to do in Oxford in autumn.
Read the C&TH Responsible Tourism Guide
Lovely Things To Do In Oxford In Autumn
Harcourt Arboretum
Saturday 14 October 2023 at Harcourt Arboretum, Oxford Lodge Peacock Gate OX44 9PX
Featuring live music from local performers, farmyard animals, delicious local food and, of course, lovely trees, head to Harcourt Arboretum on Saturday 14 October for the annual Autumn Fair. With 130 acres of trees – the best collection in Oxfordshire – and some of the oldest Redwood trees in the UK, Harcourt takes leaf peeping to a whole new level. obga.ox.ac.uk
Blenheim Horse Trials
14–17 September 2023 at Blenheim Palace (Woodstock, Oxfordshire OX20 1PP)
Trot out of the city to Woodstock, where Blenheim Horse Trials will bring four days of horsey action to the parkland of beautiful Blenheim Palace. Here's everything to know before you go.
Oxford Round Table's Annual Charity Fireworks Display
Saturday 4 November 2023 at South Park, Oxford
If you're wondering where to celebrate Bonfire Night, get a head start at Oxford Rountable's annual display on Saturday 4 November. Situated in South Park, the fun will kick off at 4:30 PM, with a funfair, family tent, and beer tent to boot. Tickets on sale from 1 October; oxfordfireworks.co.uk
Oxfordshire Pumpkin Festival
TBC for 2023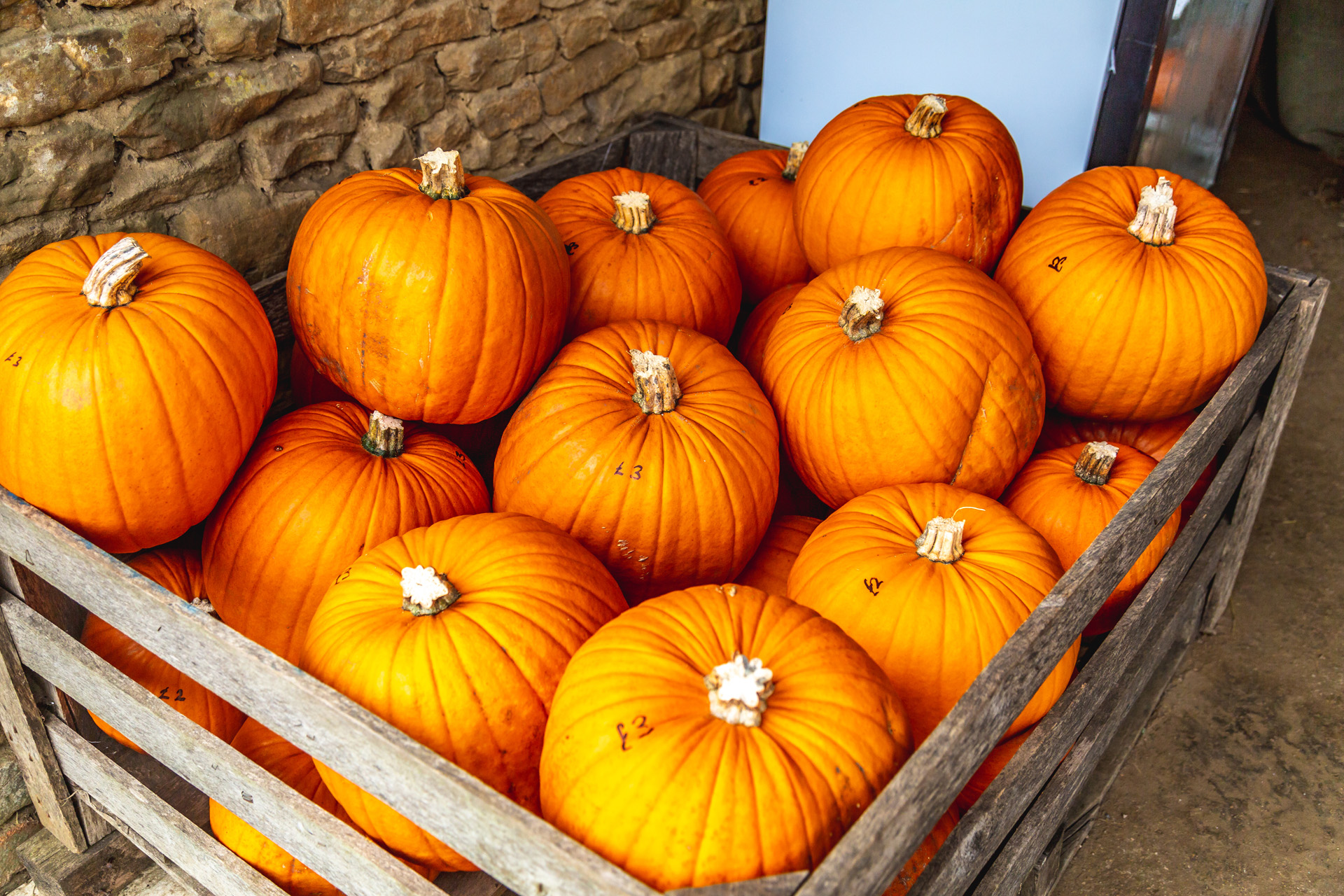 Part of Good Food Oxfordshire, this annual festival aims to reduce the massive amount of food waste (18,000 tonnes of it!) that occurs around Halloween due to pumpkin carving. They say, 'carve it, cook it, eat it – don't bin it'. They are yet to confirm 2023 plans, but there is sure to be fun for all the family – and for a good cause, too. goodfoodoxford.org
Candle-lit Evensong
Dates during term time (October–December) at Magdalen College Chapel (High Street, Oxford OX1 4AU)
If the idea of attending a church service makes you squeamish, think again: candle-lit evensong, within a cavernous chapel, is a spooky and magnificent experience. The hushed, solemn atmosphere, perfect acoustics and incredible blend of voices will have the hairs on your arms rising. Magdalen's 40-minute service is one of Oxford's most famous, but keep your eyes peeled as you stroll past colleges – posters outside will usually tell you when the next evensong is. magdalencollegechoir.com
Go Foraging
There are plenty of places to forage for food in Oxford, and autumn means the apples are ripe and the berries are juicy. So what are you waiting for? Grab your wicker basket, and check out the Oxford Wild Food Map for destination ideas dotted across the city and surrounding area.
Head To A Museum
If you're looking for things to do in Oxford in autumn, museums should be top of your list – they're a great way to escape the rain, after all. For a comparatively small city, the rich cultural history means there's plenty of choice to suit all tastes. Families should head to The Story Museum to bring bedtime adventures to life, art lovers can't go wrong at the Ashmolean Museum, and science lovers will enjoy the Oxford University Museum of Natural History (as will budding photographers and Instagram lovers – the neo-Gothic building is a gorgeous backdrop).
Tour The Colleges
What's a trip to Oxford without exploring its stunning colleges? Dating back to 1096, the University of Oxford is the world's second oldest university still in operation, and the oldest in the English speaking world. With that extensive history comes a plethora of stunning colleges to admire and quirky traditions to learn about. Try the Bodleian's City of Oxford Walking Tour for a comprehensive introduction to the city, or try GPS My City's self-guided tour if you prefer to go it alone. Key colleges to visit include Magdalen with its deer park and Balliol for its gardens. Harry Potter fans shouldn't miss Christ Church College, but the more frugal Oxford visitors should head to Worcester or Lincoln – beautiful colleges without an entrance fee on the door. (Note that most colleges have limited opening times to accommodate their students.) ox.ac.uk
Try Punting
If there's one thing Oxford and Cambridge have in common, it's punting. The uninitiated can opt for a guided punt tour, or careen down the river on your own if you're feeling confident – regardless, you'll spot the beautiful sights of colleges, wildlife, and the University Parks.
Oxford Botanic Gardens
At this point, it almost goes without saying that Oxford Botanic Garden is the UK's oldest botanic garden. In autumn, it's ripe for the visiting, with its lovely plants and a series of exciting events to boot. Fans of Philip Pullman's His Dark Materials should keep their eyes peeled for the Daemon Sculpture and Lara and Will's bench, and Alice in Wonderland fans will be pleased to see the Cheshire Cat smiling in the Literary Garden. obga.ox.ac.uk
Featured Image: Merton College, Oxford (via Getty).