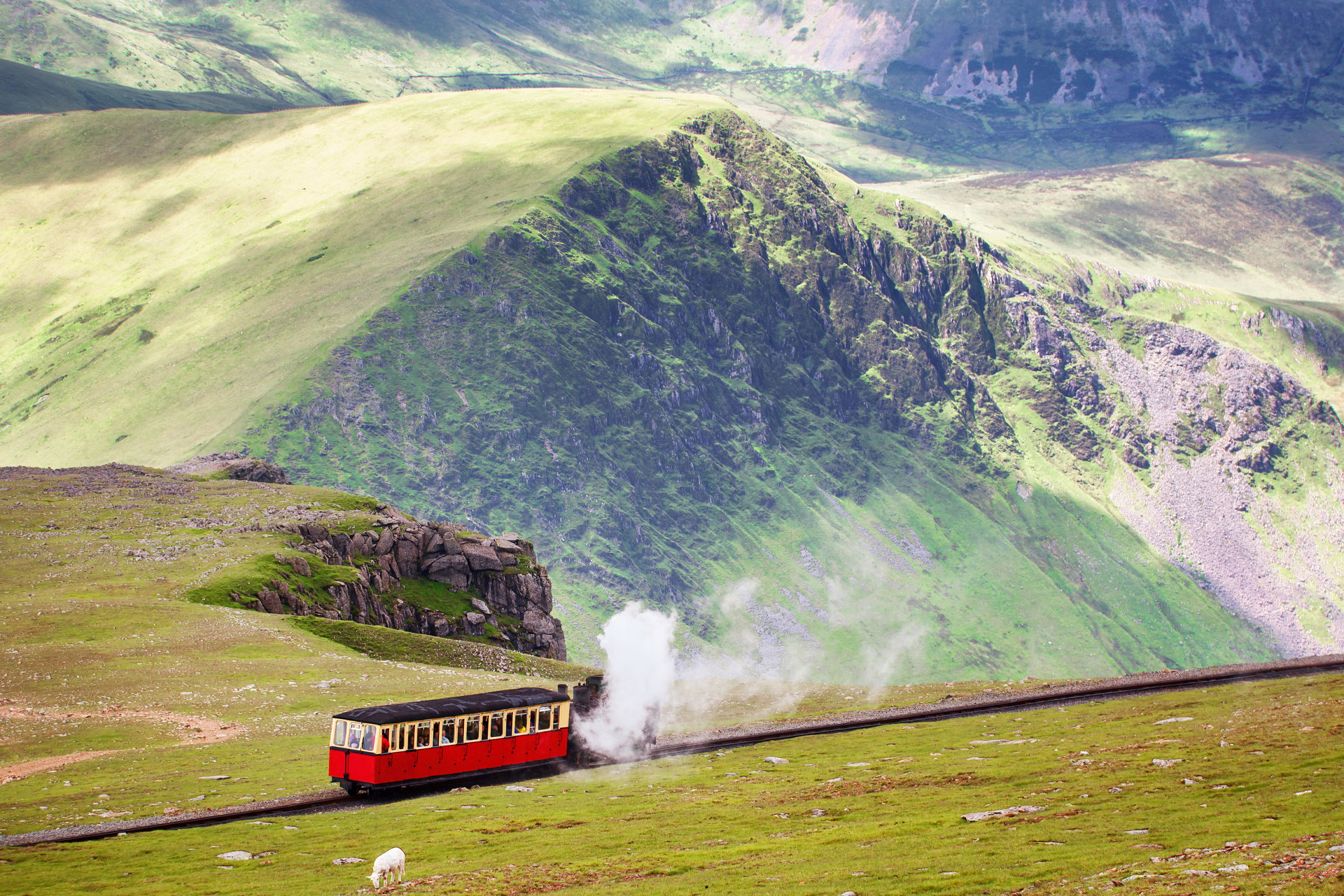 Toot toot: The Rail Renaissance is Here
Full steam ahead
'Trains are wonderful', Agatha Christie once said. 'To travel by train is to see nature and human beings, towns and churches and rivers, in fact, to see life.' At a time where climate change – and pressing pause on frenzied living is in vogue – we're beginning to see the glamour of rail travel again. Come aboard. 
From Nerdy Pastime to Status Symbol: Taking the Train is Chic Again
Train sets, trainspotting, and rail holidays in the early noughties were at best eccentric. At worst? It was stigmatized as a strange hobbyist's oddity best pursued under wraps. But now everyone – from Joe Jonas to Gucci – wants a slice of all things locomotive. No one better symbolises the shift than TikTok's trainspotter, Francis Bourgeois. His wholesome squeals of joy watching regional British trains honk with unique 'tones' has amassed over 38.9 million likes. And his starring role in the North Face x Gucci campaign with High Snobiety sparked a nationwide love for charming Harry Potter style carriages and quaint regional platforms.
There's also the angle of climate change that's getting us on the tracks. Model-turned-ecologist Poppy Okotcha recently pledged that 2022 would be the year she goes #flightfree, and the activists who opted for train over plane for Glasgow's COP26 stamped rail with the sustainable seal of approval. Climate-focused B Corp start-up Ocean Bottle even give their staff an extra day off if they take their holidays by rail instead of flying.
View this post on Instagram
And you can see why. Going vegan removes 0.8 tonnes of CO2 from your annual output, while just one flight could add that in one go. The IPCC recommends that for ongoing sustainability we should exceed no more than 2.3 tonnes of carbon each, per year. But one flight could use up that whole allowance.
This shift in sensibility is infiltrating our language too. As hygge entered the fold in the interiors space: expect the Swedish concept of tågskryt, translating as 'train bragging' to become the latest dinner party conversation fodder. There's also the Scandinavian term flygskam meaning 'flight-shame' that brings the point home.
Parisian startup Midnight Train is the latest to seize the moment. Think of it as the luxurian's answer to the sleeper train. You can forget tiny plastic milk cartons as a perk: craft beers and handcrafted cocktails set in wood-clad bars are all on hand here. Launching in 2024, Midnight Train will be connecting Paris to cities such as Madrid, Rome, Berlin and Hamburg.
The Ultimate Paris Travel Guide 
Co-Founder, Romain Payet, says he's seeing that 'people are now willing to change their transport habits and shift to more sustainable alternatives. After surveying more than 6,000 people in the US, Germany, France and the UK, UBS found that 21% had reduced the number of flights they took in 2019 and that was before the pandemic, which has been an accelerator of this trend since then.'
But it's not just midnight train: since last year six new sleeper trains in Europe have launched. Those in the know are particularly excited for Trenitalia's new Frecciarossa service from Paris to Turin to Milan, which launched a month ago. The new Nightjet train that will go from Paris to Salzburg and on to Vienna is due to start this summer too.
The Best Rail Rides from London
A Scot's Dream
London Kings Cross to Edinburgh: With its Medieval cobblestoned hilly streets, Edinburgh is the place where you'll immediately start searching if you can feasibly move there. Pick up a book at The Golden Hare Bookshop, gaze at the castle whilst sipping a glass of white wine at Cold Town House. And for a wander, you'll need to pick up a coffee first at the aesthetic Swedish bakery, Söderbeg. There's never been a better time as there's a new rail service, Lumo, that's charging only £15 a fare one way since October 2021.
How Long? Around 5 hours
BOOK: The budget option: lumo.co.uk; the bougie option: First Class LNER via trainline.com
Go Dutch
London St Pancras to Amsterdam: Timelessly cool, Amsterdam is an aesthete's dream destination. Stay at Soho House's Amsterdam outpost (that's previously welcomed Prince Harry and Meghan as guests), and take a dip in their rooftop pool overlooking the Rhine river. Lovers of the Old Masters can head to the Rijksmuseum to peruse the Rembrandts and Dutch still lives. Contemporary art enthusiasts: the Stedelijk Museum is for you.
How Long? Under 4 hours
BOOK: eurostar.com
Renaissance on Rails
London St Pancras to Florence: Before flying, The Grand Tour was the trip du jour from the 17th to 19th Century for members of Britain's male upper echelons. So where there's a will, there's a way sans aviation. Once you've made it by train, you'll want to head to the Uffizi Gallery (but pick an evening slot to avoid the throngs of crowds). Make sure you don't miss out on Michelangelo's sculpted tombs at San Lorenzo's Medici Chapel either.
How Long? Around 20 hours
BOOK: trainline.com
Sleep on it
London Kings Cross to Fort William: The Caledonian Sleeper is the obvious choice for rail travel. There's nothing more romantic than gazing out at the moonlit Scottish highland landscape before reaching Fort William. The waterfront town is perched on the foot of Ben Nevis and banks of sea lake Loch Linnhe that plays host to plenty of quaint charming restaurants.
How Long? 9 hours 30 mins
BOOK: sleeper.scot
SEE MORE
Top Travel Trends 2022 / The Luxury List: Sustainable Series